9 Gilmore Girl Revival Fan Theories That Will Probably Happen for REAL
Nov 24, 2016
If you seriously can't wait to get back to Stars Hollow, Friday can't come fast enough! As Gilmore Girls, A Year in the Life makes its way to Netflix, we can all get back to Friday night dinners, marathon movie binges and coffee, coffee and more coffee! The show's creators have done a great job of keeping the plot of the revival a surprise (thanks for that), but they have dropped some major hints along the way. We know it takes place about nine years after we last left our favorite small town in Connecticut. The gals and the pop cultural references are also just as spunky as ever. Here are nine other fan theories that we now know will probably happen for real.
---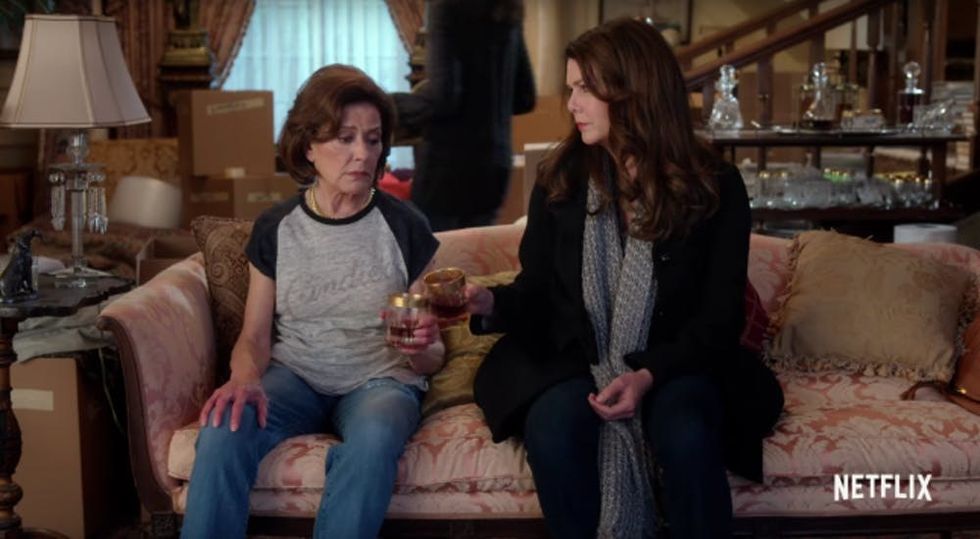 1. Emily Gilmore will find joy again. We know that in the trailer for the new episodes, Emily is feeling alone and lost after the death of her late husband, Richard. She's even (OMG) wearing a Candies T-shirt from Kohl's and practicing Marie Kondo's method of purging your belongings if they don't give you joy. Never count Emily Gilmore out though; she's got a few tricks left up her (expensive) sleeves. Predictions include becoming an entrepreneur and starting her own business or traveling the world with Lorelai. You never really know what to expect next from Emily Gilmore, after all. (Photo via Netflix)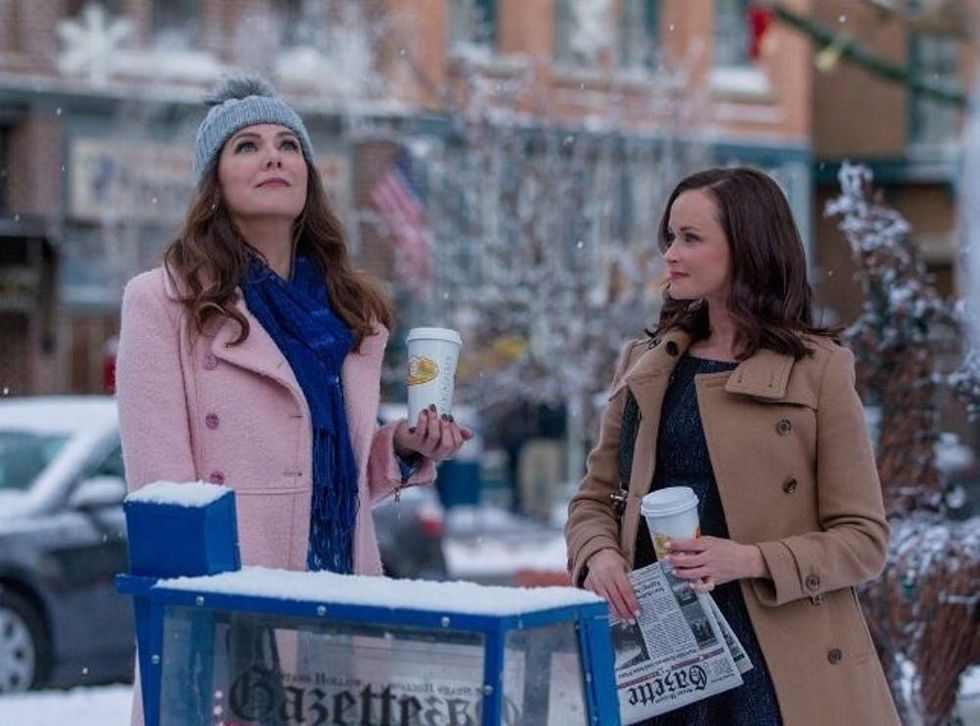 2. There will be a wedding. In the trailer, Lorelai is standing in front of a bunch of bridal-looking fabrics. So we know there will be a wedding at some point in the reboot. Unfortunately, it's still unclear who exactly is getting married. Our money is on Rory, though, because #TeamLogan forever. Plus, hint hint, Logan is Rory's only beau to make an appearance in all four episodes. (Photo via Netflix)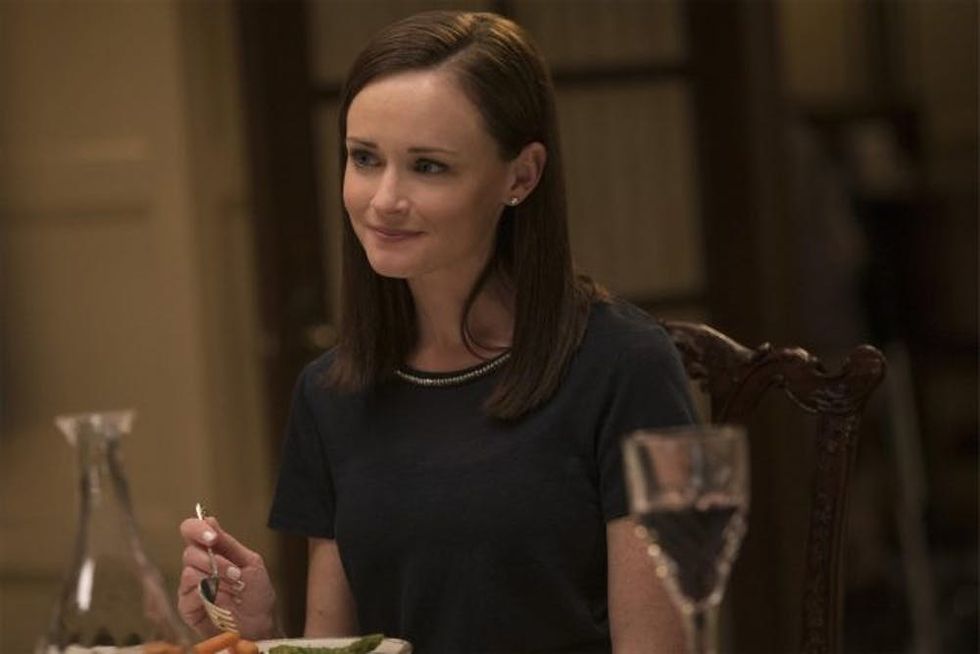 3. Rory will have a new boo at some point. There are some fun new characters that make an appearance in the reboot. One of them is Paul (played by Jack Carpenter), who is rumored to be Rory's boyfriend in one of the new episodes. (Photo via Netflix)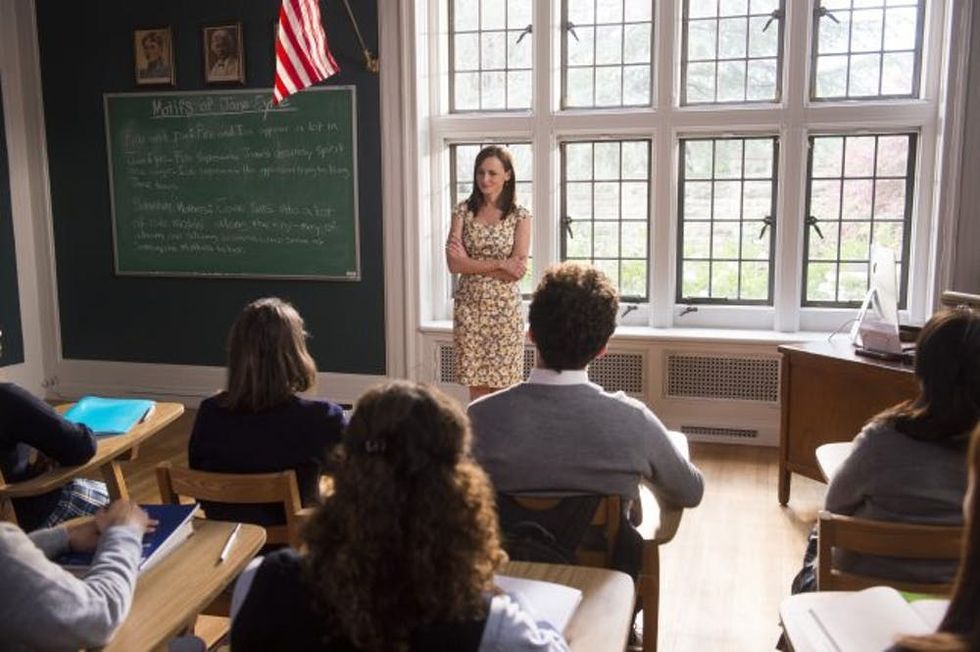 4. Rory becomes a teacher. Journalism is a hard gig to come by these days, and at the start of the reboot, Rory is out of a job (plus has no credit or underwear, ha!). We do know she eventually lands a job teaching, and possibly at Chilton, where Paris might be headmaster. Holy moly! (Photo via Netflix)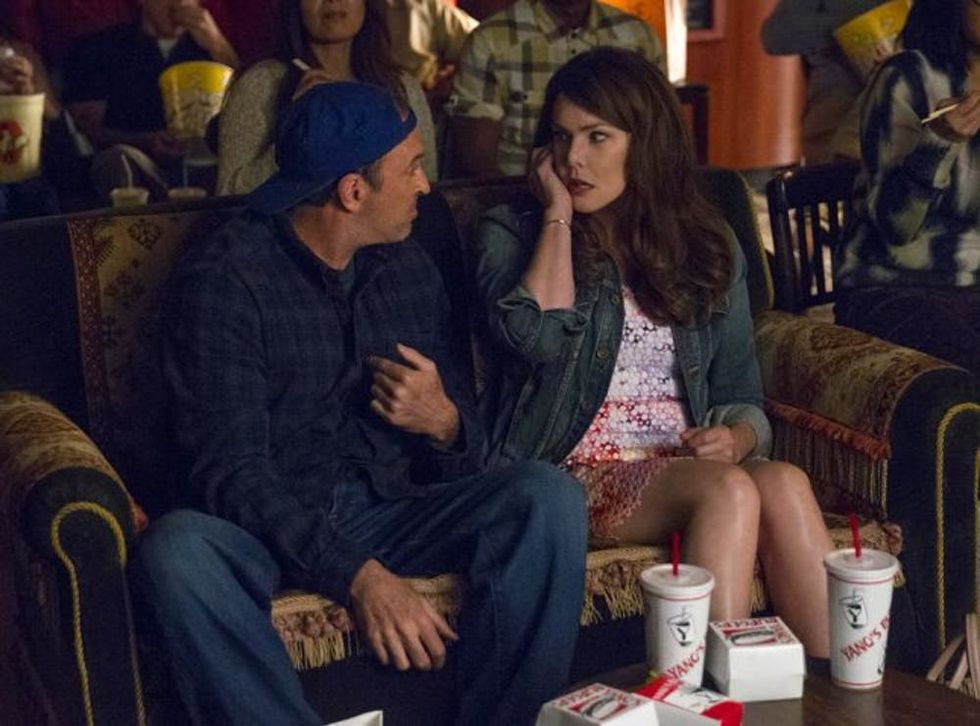 5. There will be a battle for Lorelai's love. Lorelai's old flings, Max and Christopher, will be back in the reboot. And both of them will try to win Lorelai back. TBD what happens with the Luke love triangle in the end. (Photo via Netflix)
The girls are still on an all junk food diet.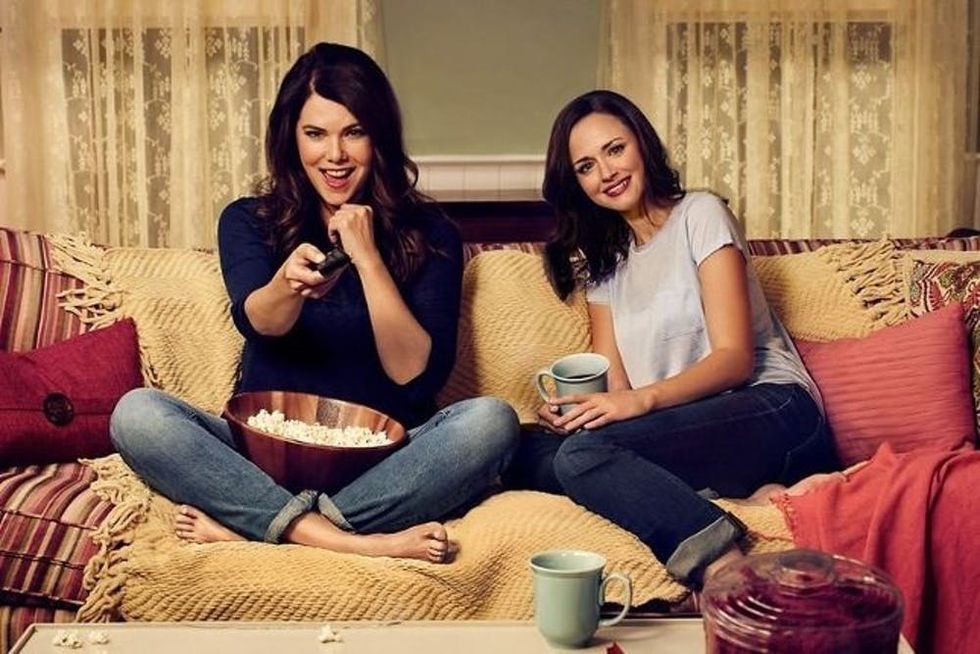 The healthy organic eating trend wasn't such a big thing when the show ended in 2007. Thankfully, that whole clean eating thing was lost on Lorelai and Rory. We already know the Gilmore Gals are still binging on tater tots, donuts and Chinese food. Phew! (Photo via Netflix)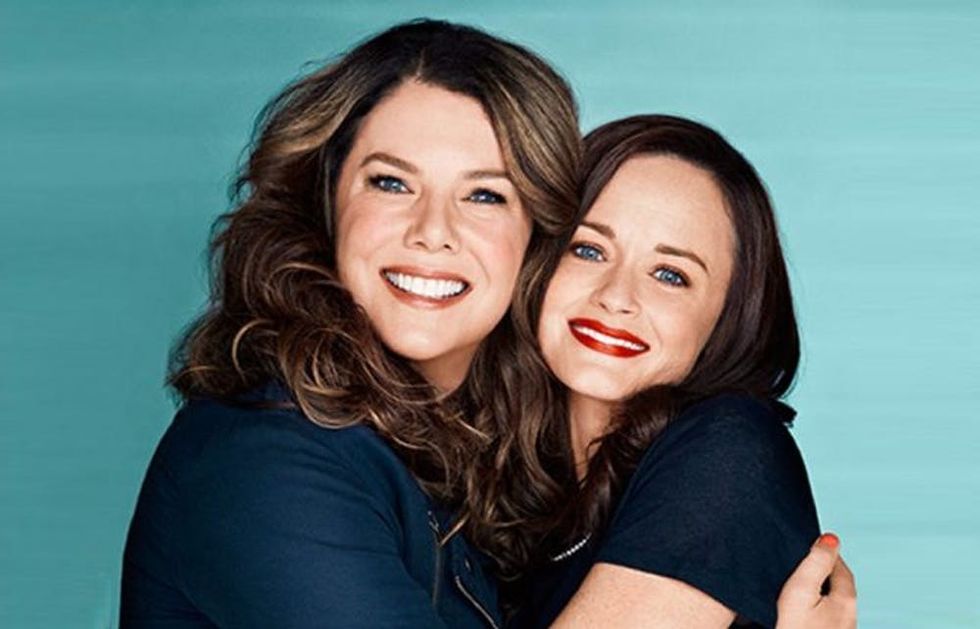 8. …and still drinking coffee non-stop. In the new trailer, Lorelai even says she possibly was coffee in a former life, ha! So we know the passion for java hasn't slowed down.
9. Those final four words will be… We still don't know what the final four words of the show will be because writer Amy Sherman-Palladino has apparently been hiding from us FOREVER. But they will likely be between Rory and Lorelai, because BFFs and mother/daughter love lasts 4ever. (Photo via Netflix)