12 Actors Who Have Undergone a Serious Transformation for a Movie Role
Apr 29, 2017
Cara Delevingne sparked buzz last week when it was revealed that she, like Kristen Stewart, had shaved her head for an upcoming role dubbed Life in a Year. The film will see her starring opposite Jaden Smith as a young woman about to lose her life to illness. In honor of her metamorphosis, we're taking a trip down memory lane to recount some of the most shocking transformations actors have undergone in years' past: Check 'em out in all their jaw-dropping glory below.
---
12. Natalie Portman, V for Vendetta: While shaved heads are becoming more and more commonplace for A-list actresses like Stewart and Delevingne, Natalie Portman's onscreen portrayal of a starved, tortured prisoner with shorn locks and an unwavering resolve was downright shocking. (Photo via Warner Bros. Pictures)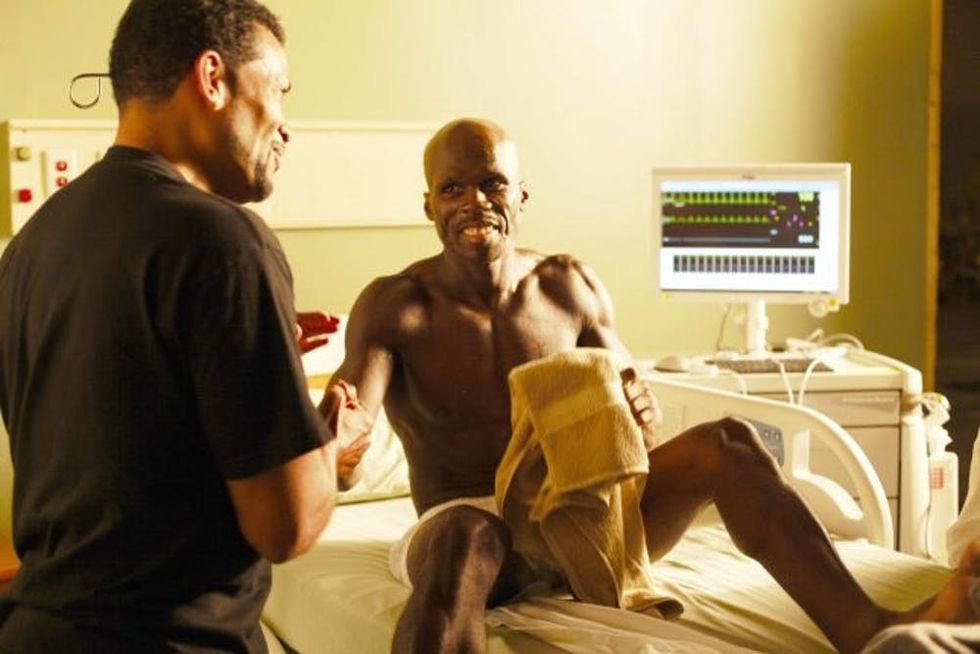 11. Fifty Cent, All Things Fall Apart: One of the most extreme transformations on our list comes courtesy of Curtis "50 Cent" Jackson. The rapper (rumored to have survived nine bullets) looked like a completely different person when he portrayed a cancer victim in All Things Fall Apart. The musician actually wrote, produced, and financed the film himself and consequently went all in for the part, shedding 54 pounds of pure muscle. Though he concedes he was given more time than usual to prepare for the massive physical changes, it doesn't make his commitment any less impressive. (Photo via Mario Van Peebles)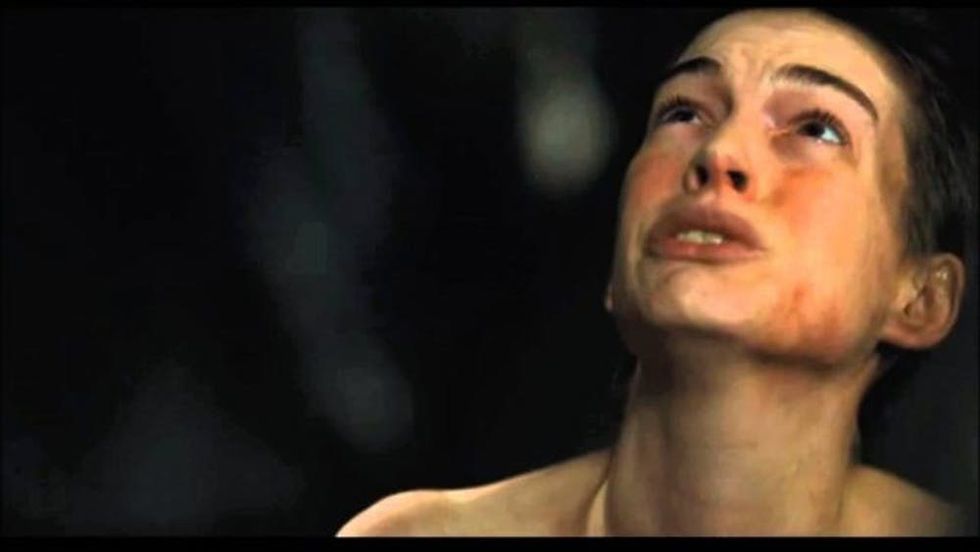 10. Anne Hathaway, Les Miserables: Anne Hathaway has said that she was less than thrilled to win an Oscar for Les Miserables, as she felt she didn't deserve an award for portraying "pain that still felt very much a part of our collective experience as human beings." Still, she very well may have deserved it for the physical transformation she underwent alone. Though she reportedly had a plan and a nutritionist guide, the mother of one spoke of the extreme lengths she went to in an interview, saying, "I went on a starvation diet to look like I was near death in a film."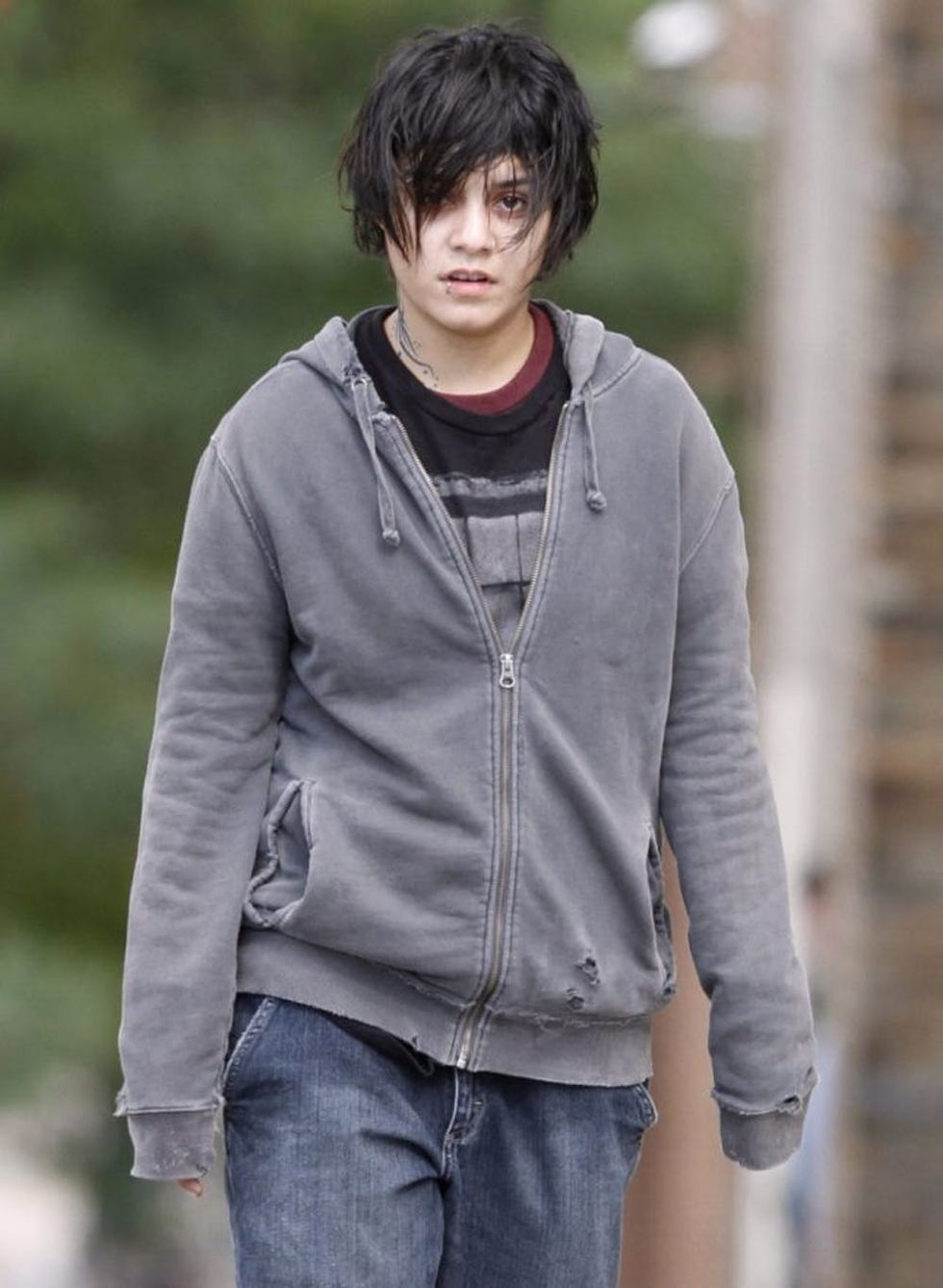 9. Vanessa Hudgens, Gimme Shelter: Hudgens may have been bringing some serious heat at Coachella this past weekend, but back in 2014, she had a much different look thanks to her performance as Apple: a homeless teen who winds up pregnant. Taking on the character meant cutting her signature brown locks to a much shorter, above-chin length, gaining roughly 15 pounds, and forgoing makeup, all things the 28-year-old fully committed to.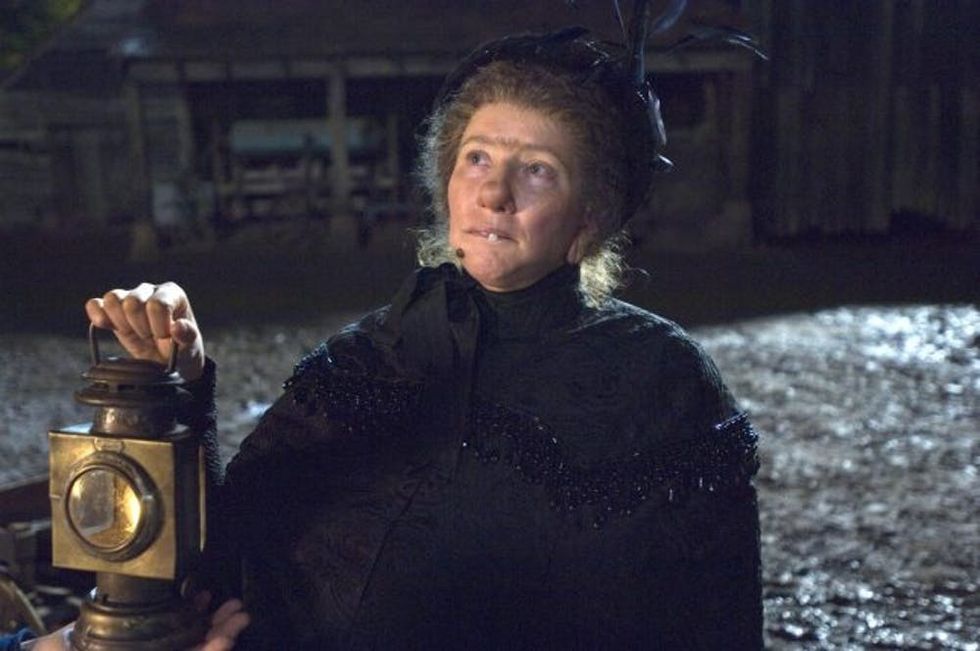 8. Emma Thompson, Nanny McPhee: Unbelievably, Emma Thompson's turn as Nanny McPhee required just one hour of makeup: The actress was utterly transformed with a fake nose, a snaggletooth, a giant wart, and some seriously unkempt brows. But beauty is in the eye of the beholder, as we're all reminded when the magical childminder's unruly charges grow to love her and see the beauty that lies within. (Photo via Universal Pictures)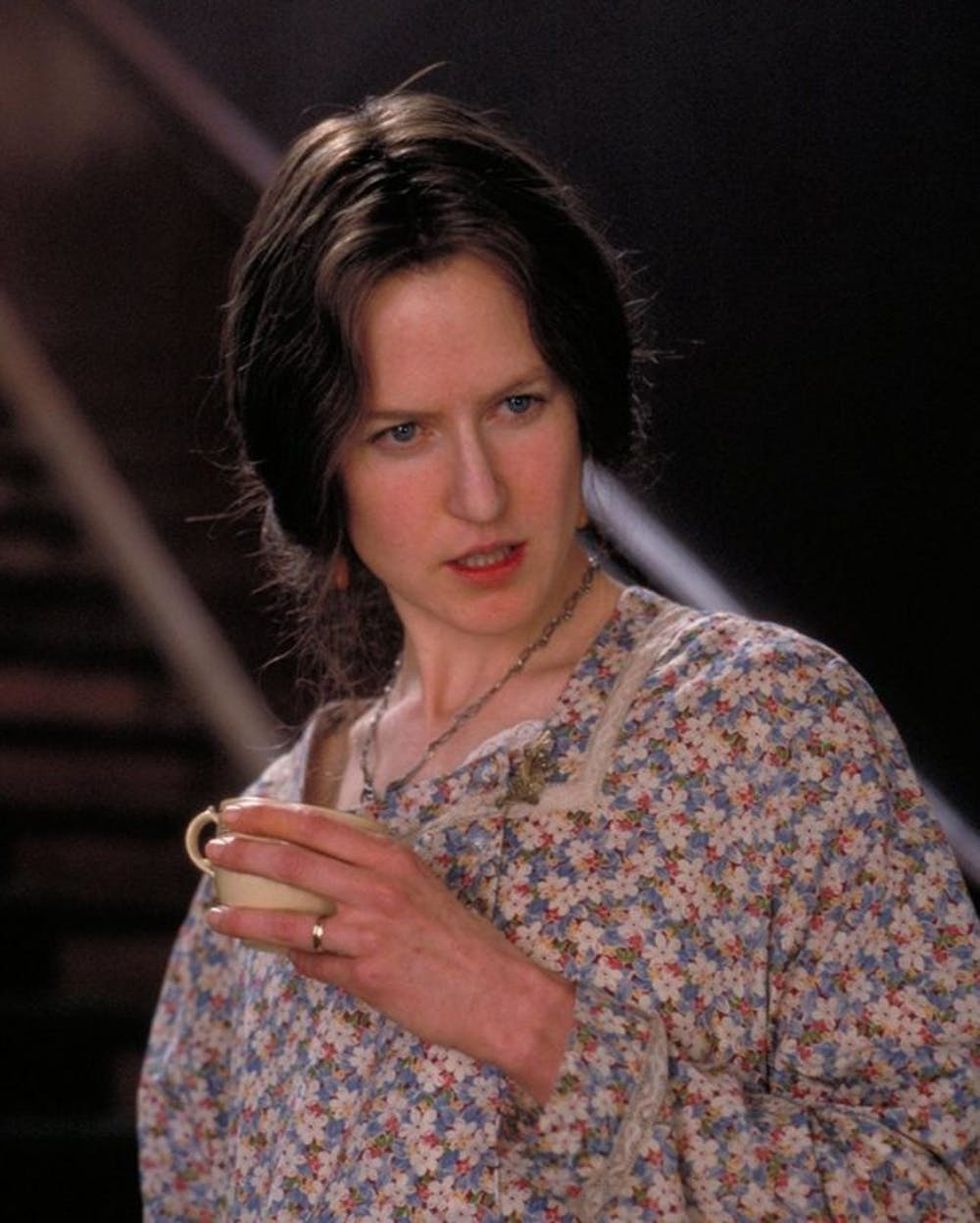 7. Nicole Kidman, The Hours: With little to no makeup, a mousy shade of brown hair in place of her usually much brighter blonde locks, and a full-on prosthetic schnozz, Nicole Kidman's turn as Virginia Woolf was dramatic, to say the least. In fact, it caused quite a stir among fans of the literary great, who said it distracted from the late writer's story. As City University of New York Graduate Center told the New York Times upon the film's release, "Ugh. Imagine the great brilliance of Virginia Woolf to be turned into this absolutely maimed fool with a really ugly nose." (Photo via The Hours/Facebook)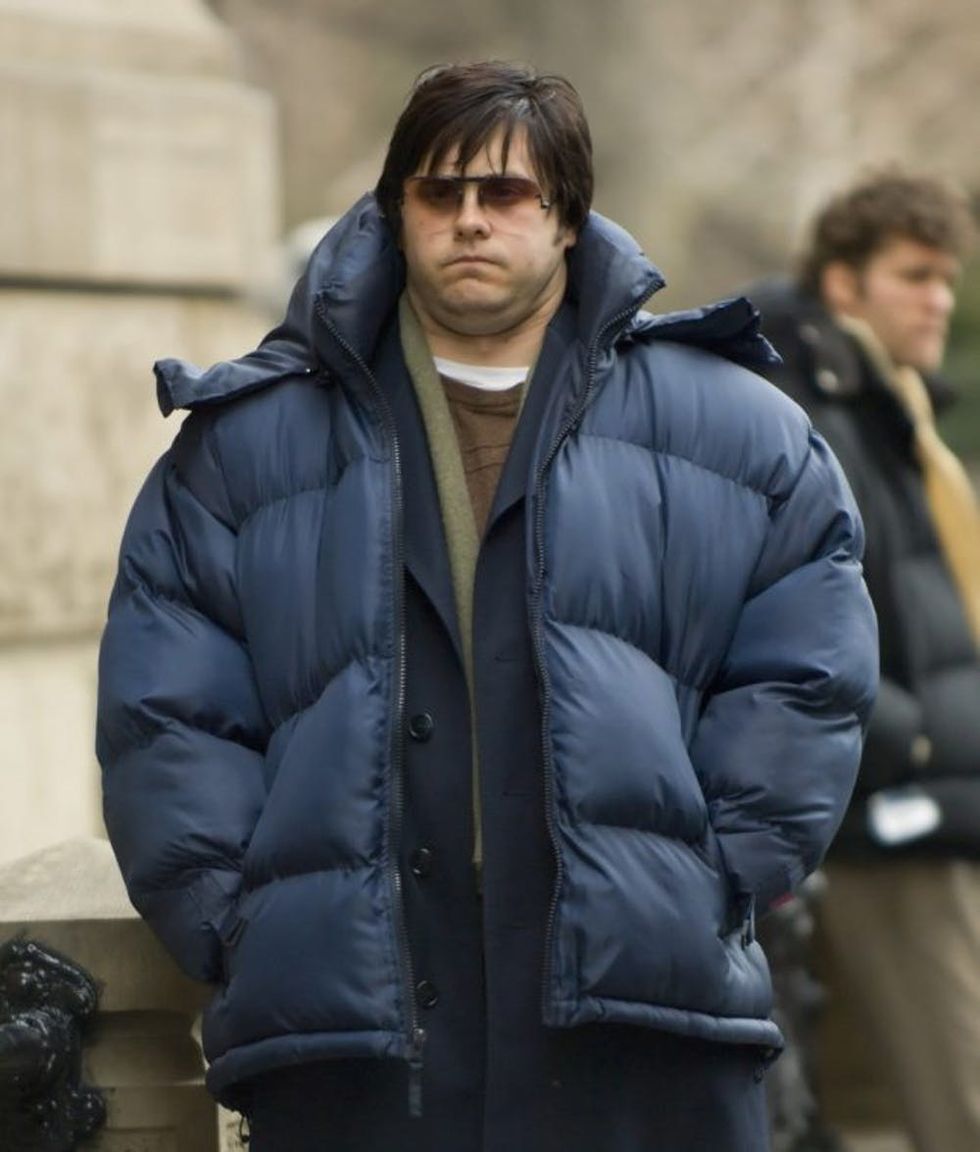 6. Jared Leto, Chapter 27: Oh, if Angela could see Jordan Catalano as John Lennon's assassin, Mark David Chapman, in Chapter 27! Just imagine the years of teenage angst she could have been spared! The 30 Seconds to Mars frontman, who is known for taking on extreme roles (a fact which would explain his stint as madman The Joker in Suicide Squad), perhaps saw his most shocking evolution ever for the movie. Adding 67 pounds to his frame actually began to affect his physical health: By the film's end, he had developed gout and could no longer walk to the set. Oh, my. (Photo via Peace Arch Entertainment)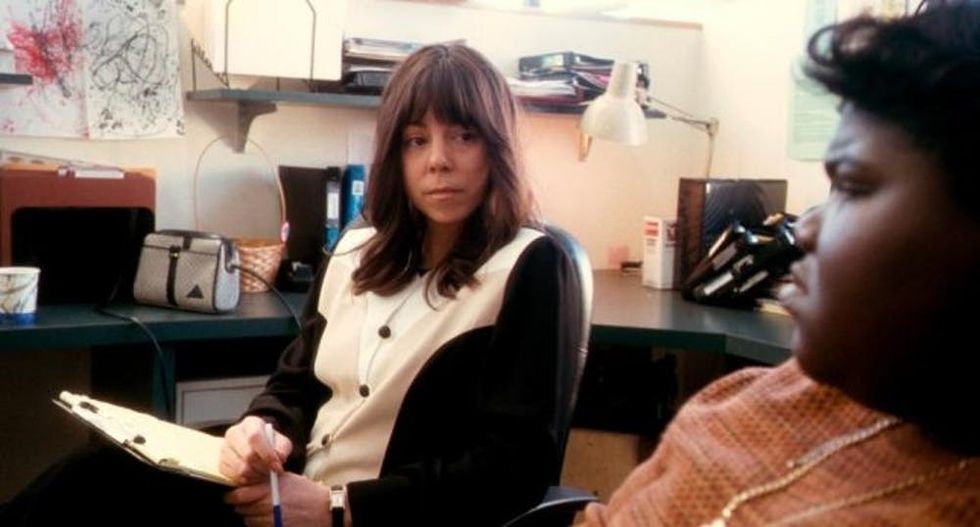 5. Mariah Carey, Precious: While other celebs like Alicia Keys and Demi Lovato go makeup-free on the reg, Mariah Carey is one diva you rarely see go without. It was this alone, perhaps, that made her appearance in Precious so shocking. Though she was still undoubtedly beautiful, her deep brown locks and nearly bare face paved the way for her performance to shine. (Photo via Precious/Facebook)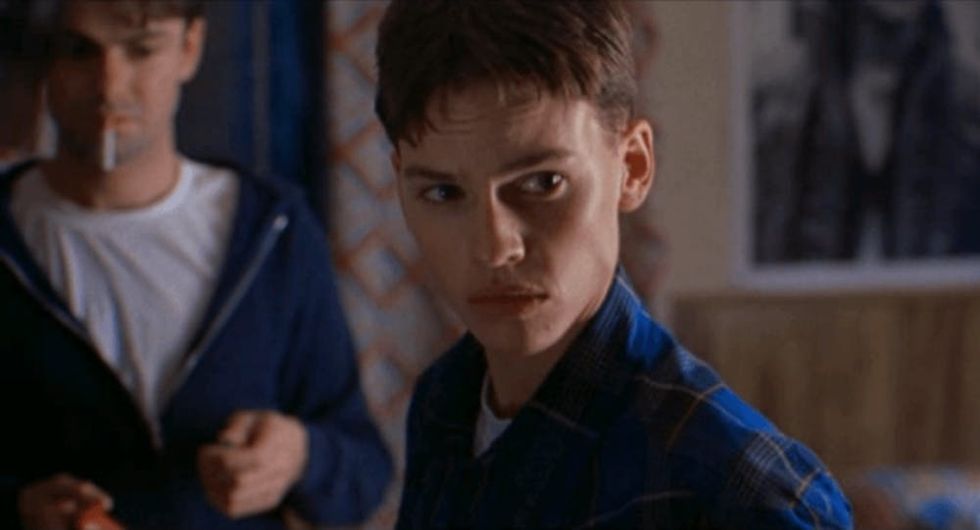 4. Hilary Swank, Boys Don't Cry: Swank was so convincing in her role as a young transgender man that she actually won an Oscar for it — even her own husband at the time, Chad Lowe, reportedly didn't know her upon sight, recognizing her only by her shirt. Undergoing a haircut and weight loss to accentuate her cheekbones, the 42-year-old actress strapped her breasts down and even went so far as to exercise her vocal chords to speak in a lower register. Her transformation served a much larger purpose, however, as it explored social issues within the LGBTQ+ community and showcased the unspeakable discrimination its members have endured. (Photo via Fox Searchlight)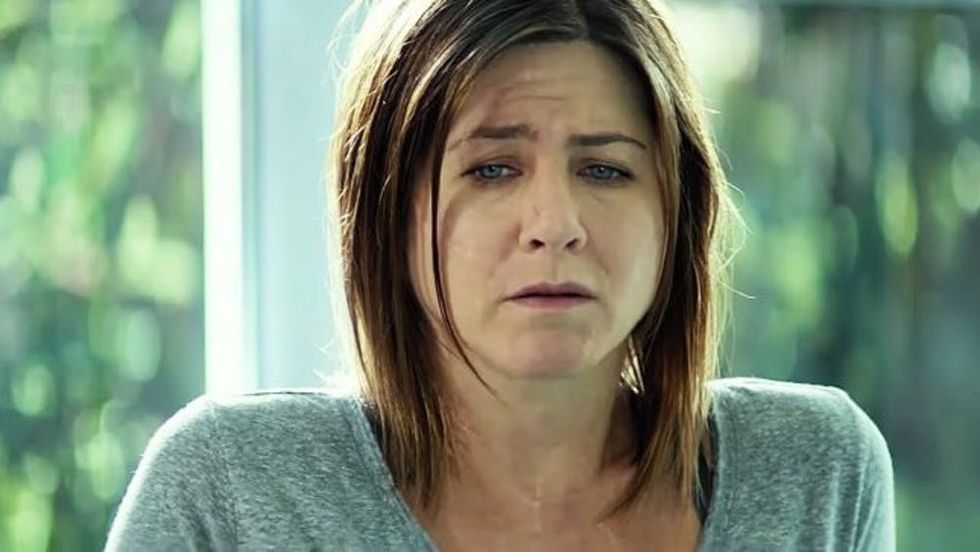 3. Jennifer Aniston, Cake: The typically glam Friend looked a little worse for wear for her role in Cake as a grieving mother struggling with addiction. Not only was she given several facial scars, indicative of the car accident that ultimately killed her character's son, but she donned little to no makeup and let her hair go long past the point of needing a wash (or at least, she appeared to). Her demeanor in the film matches her appearance: In a far cry from the typical breezy 'tude we've come to know and love Aniston for, the character of Claire is harsh with a dry, ironic sense of humor — a product of the tragedy she endured and the chronic pain, both mental and physical, that she now faces because of it. Needless to say, this is no Rachel Greene. (Photo via Cinelou)
2. David Beckham: Our jaws were practically on the floor when David Beckham gave us a sneak peek at his character in the upcoming Guy Ritchie King Arthur movie several weeks back. With craggy, scarred skin, rotting teeth and a red, vein-filled nose, the soccer hunk was practically unrecognizable. "Rough day at the office," he joked. We'll say!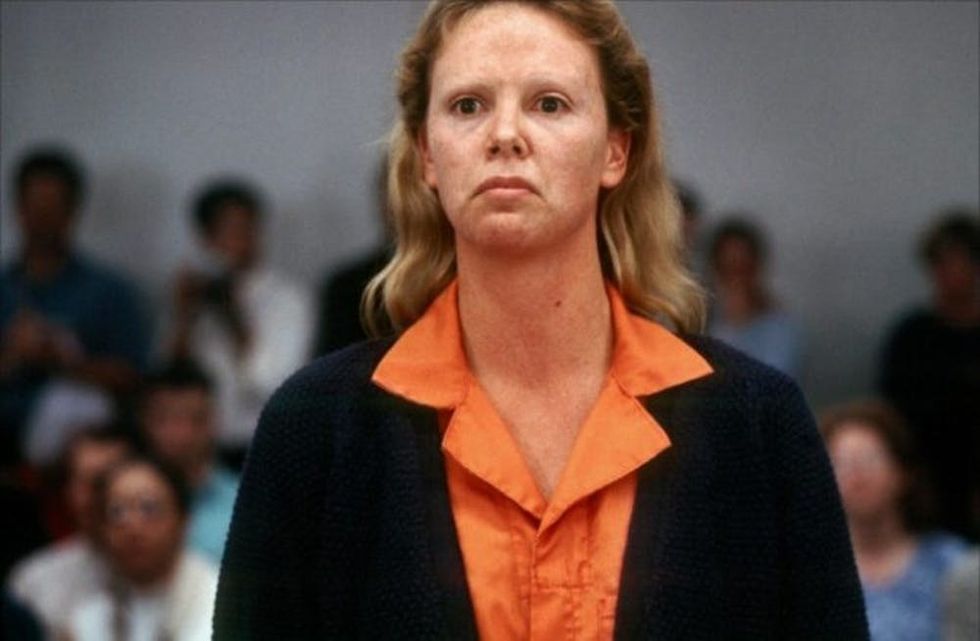 1. Charlize Theron , Monster: Never had we ever seen something so remarkable as Charlize Theron's voyage into unfamiliar physical territory for her stint as renowned killer Aileen Wournos. An American serial killer who murdered seven men at point-blank range following her claims of rape, Wournos was about as different as they come from the beautiful South African model and actress who played her, requiring an added 30 pounds and a false set teeth. Though we'd beg to differ, Theron insists it "wasn't that hard. I just didn't say no to Krispy Kreme doughnuts or anything that was full of cream. I also gave up exercising." Photo via Newmarket Films)
Which transformation do you think was the most extreme? Let us know over @BritandCo.
(Photo via The Hours/Facebook)
Nicole Briese
Nicole is the weekend editor for Brit + Co who loves bringing you all the latest buzz. When she's not busy typing away into the wee hours, you can usually find her canoodling with her fur babies, rooting around in a bookstore, or rocking out at a concert of some sort (Guns N' Roses forever!). Check out all her latest musings and past work at nicolebjean.com.
Movies
Still haven't taken up that new creative skills you swore you'd learn this year? Or ready to take your design skills to the next level? Let's say so long to the weirdest year ever by checking those big learn-something-new goals off our perpetual to-do lists.
We've teamed up with Clorox to give you the gift of unlimited creativity now through the end of the year. Once you sign up, you can take as many of our 120+ classes as you want for FREE for one whole month!
Here's how it works:

Head to brit.co/learn and sign up for the "All Access Pass."
Use the code "CLOROXCARES" at checkout to redeem your free month of classes.
You will be automagically signed up for Clorox's email list once you redeem your free all access pass. (It's the #1 Choice for Disinfection!)
Your pass lasts one month from when you checkout. This means you have unlimited access to all the classes during that month.
This offer is valid now through December 27, 2020.
Browse our catalog to find the right class for you, tell a friend and take the class together over Zoom, or organize a 'cocktails + crafts' night with a friend in your bubble so you can learn something new together.
What are you waiting for? Time to start learning all the things!

Thanks to Clorox for making this happen! When it counts, trust Clorox.
Lifestyle