Add a Healthy Twist to Your St. Patrick's Day Celebration With This Matcha White Chocolate Mousse Recipe
Mar 09, 2017
St. Paddy's Day is just around the corner, and you know what that means — it's time to celebrate all things green! One of my favorite green-colored food ingredients is matcha powder. There's something about the earthiness of the health-packed tea powder (especially when coupled with something sweet like honey or chocolate) that dances happily on my taste buds. So what better way to celebrate St. Patrick's Day than with a matcha-inspired dessert recipe? You'll not only add a delightful, healthy twist to the entrees on the table, but guests will be astonished by the mash-up (and the two-toned dessert layers)!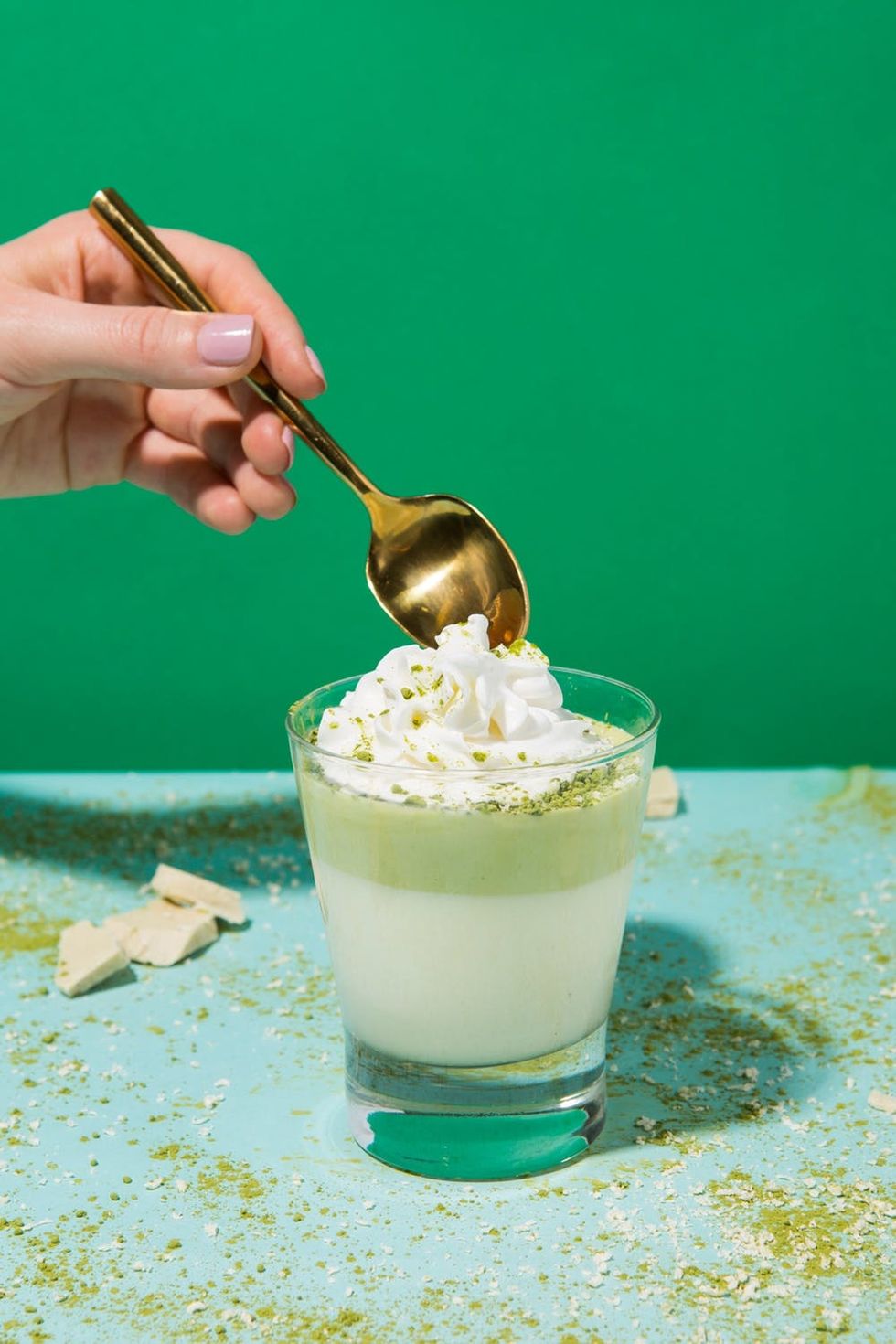 ---
But… just a quick note before we dive in! I only showcased photos and main steps for the matcha white chocolate mousse layer, but if you wanted to know how to make it two-toned, just read through the full set of ingredients and instructions. Okay, now we can continue with the scheduled programming (:
Ingredients:
Makes 2 servings
For the White Chocolate Mousse
For the Matcha White Chocolate Mousse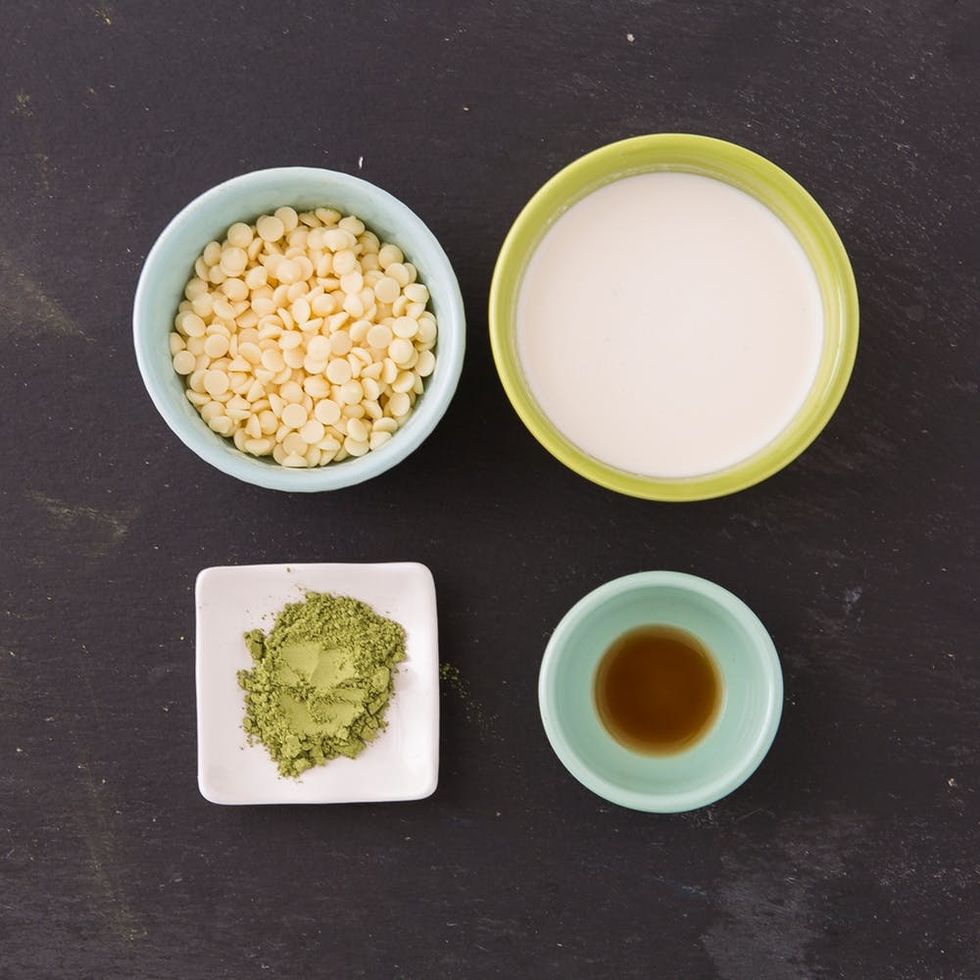 Instructions:
For the White Chocolate Mousse
For the Matcha White Chocolate Mousse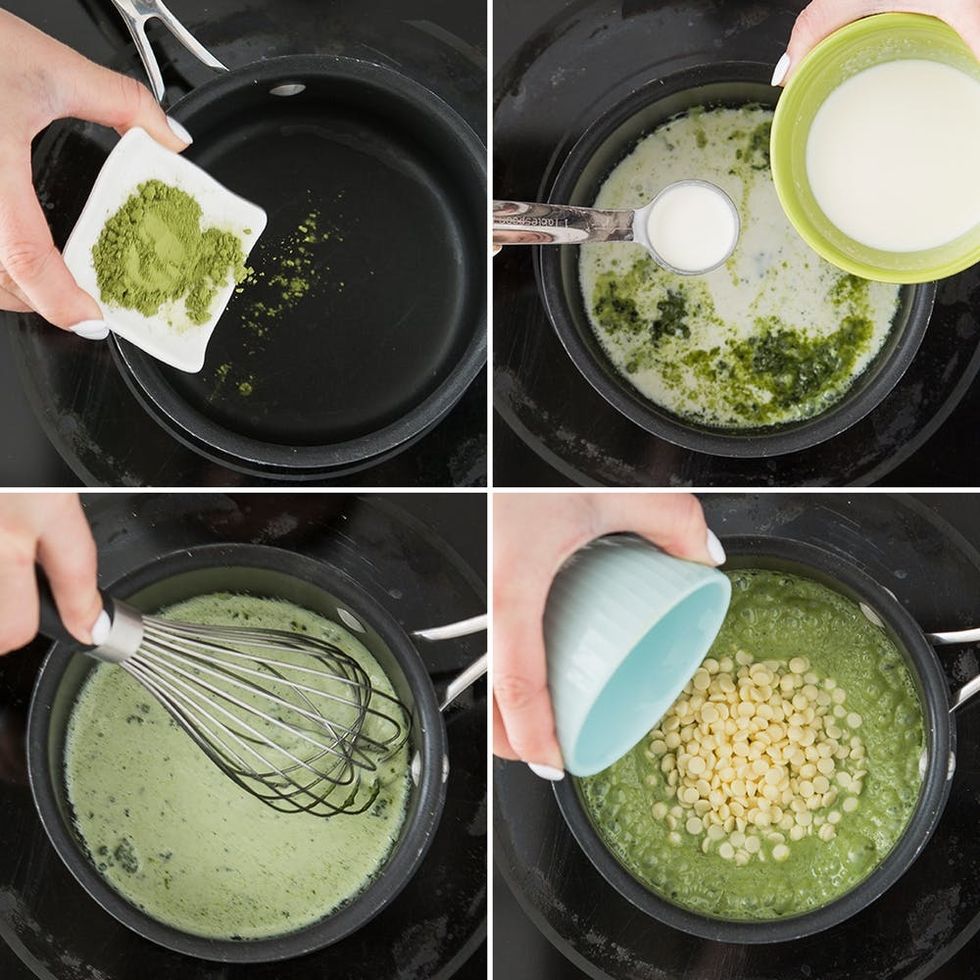 Start off by whisking together the matcha powder and a few tablespoons of heavy cream in a small saucepan. Pour in the white chocolate chips, and stir occasionally over medium low heat until the chocolate has melted and the mixture is smooth. When the consistency looks right, let the mixture cool down for about 15 minutes.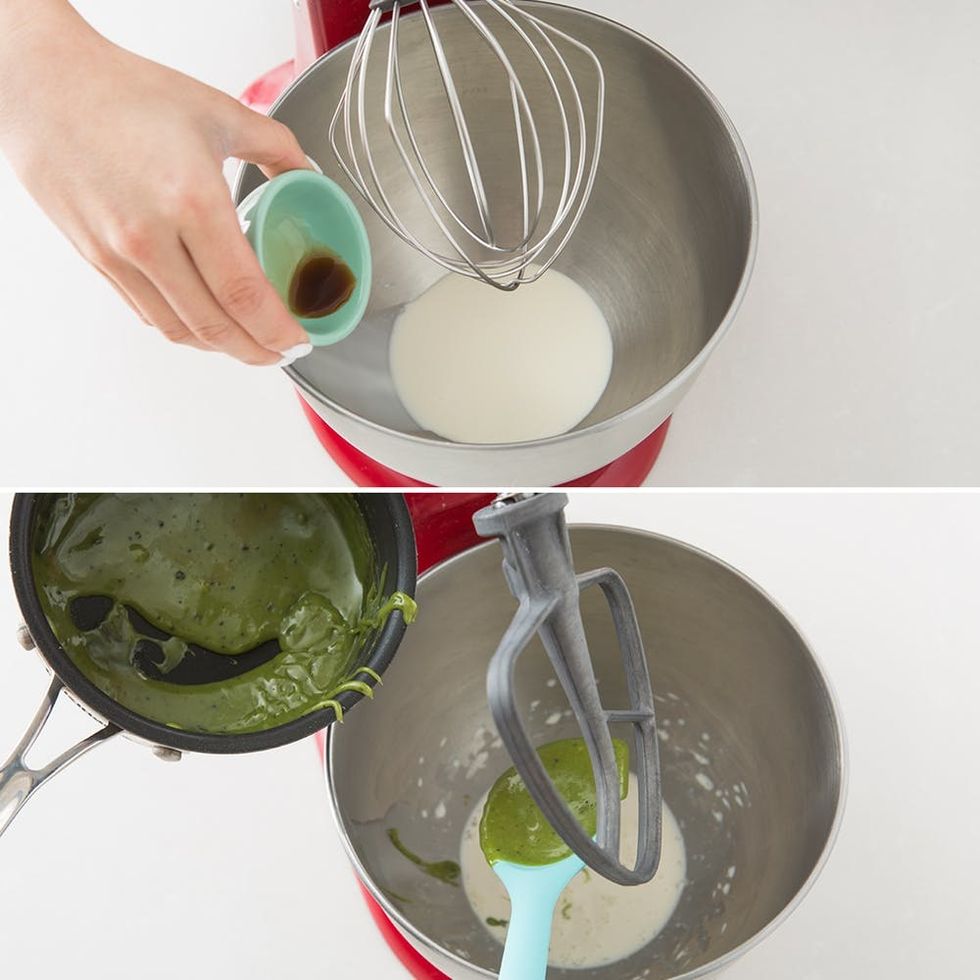 Use a stand mixer (or your handy whisk) to combine the remaining heavy cream and vanilla extract in a separate bowl.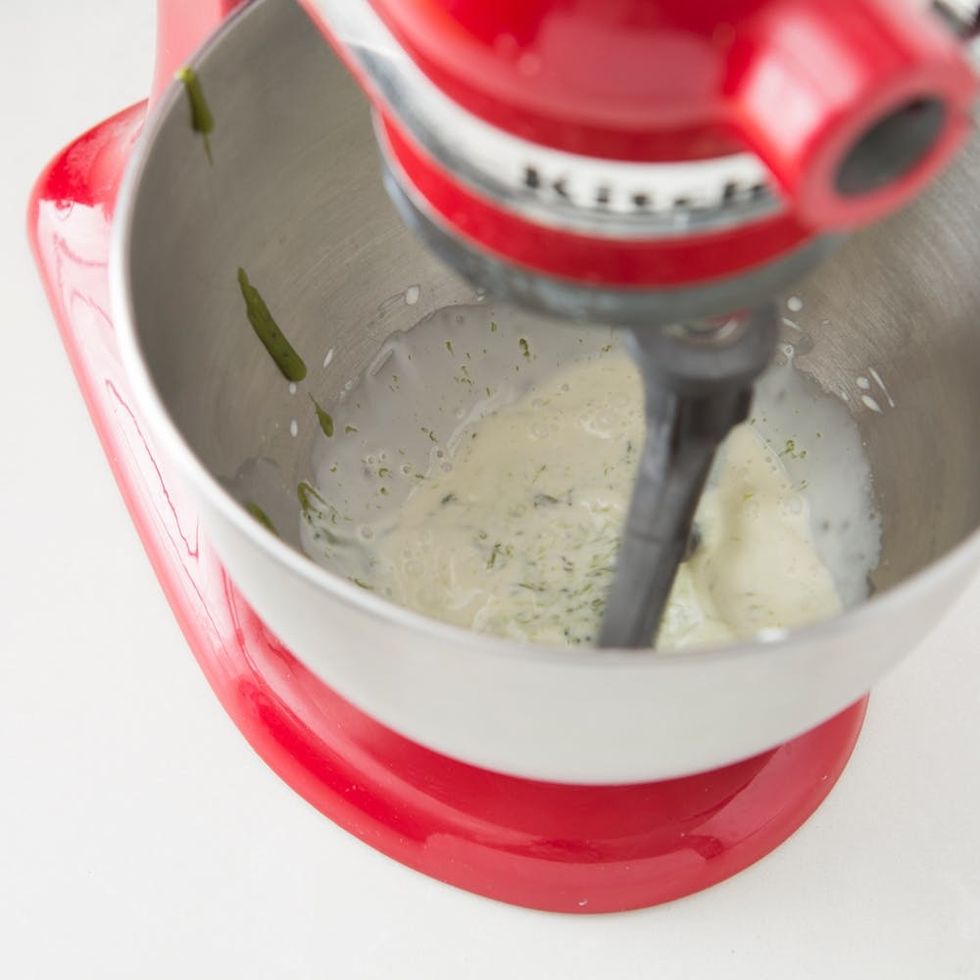 Blend, blend, blend! When the mixture reaches the right color and consistency, pour the matcha chocolate cream on top of the white chocolate mousse cups (the ones chilling in your refrigerator). Cover and let them chill *again* for at least two hours before serving.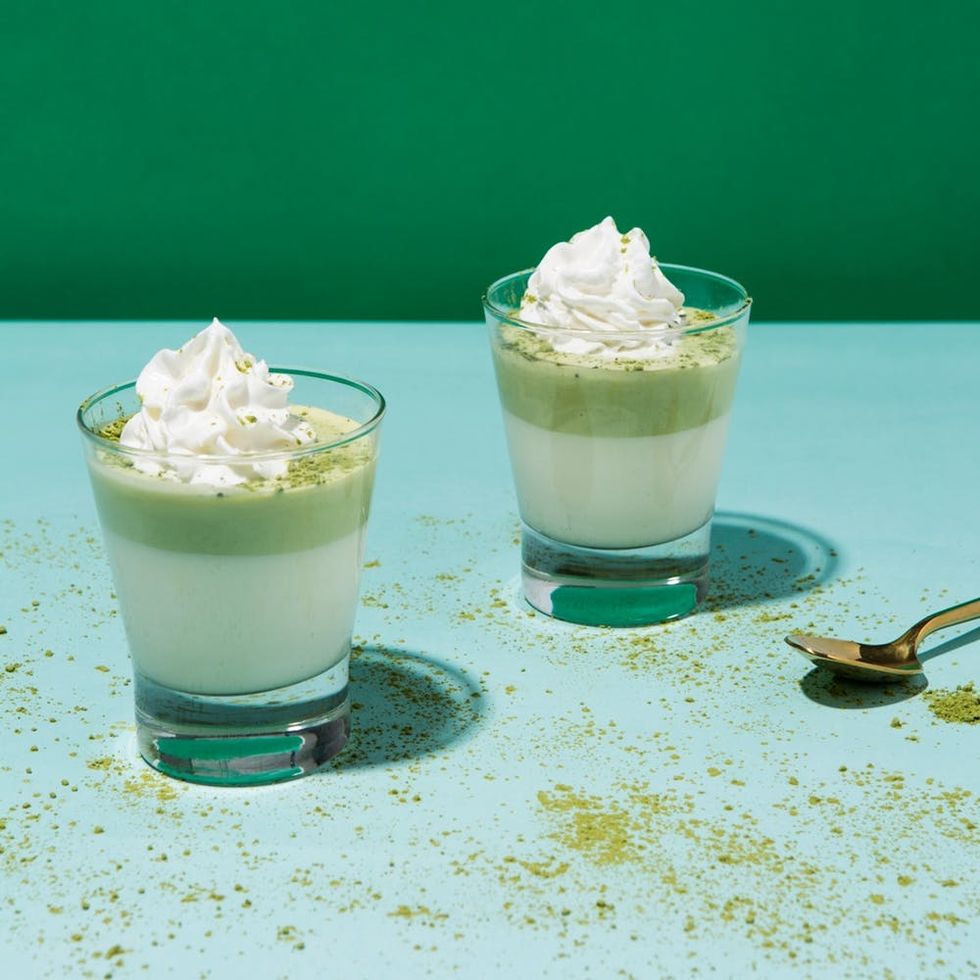 When they are fully cooled and ready to serve, top off the beautifully layered mousse with some whipped cream and matcha powder.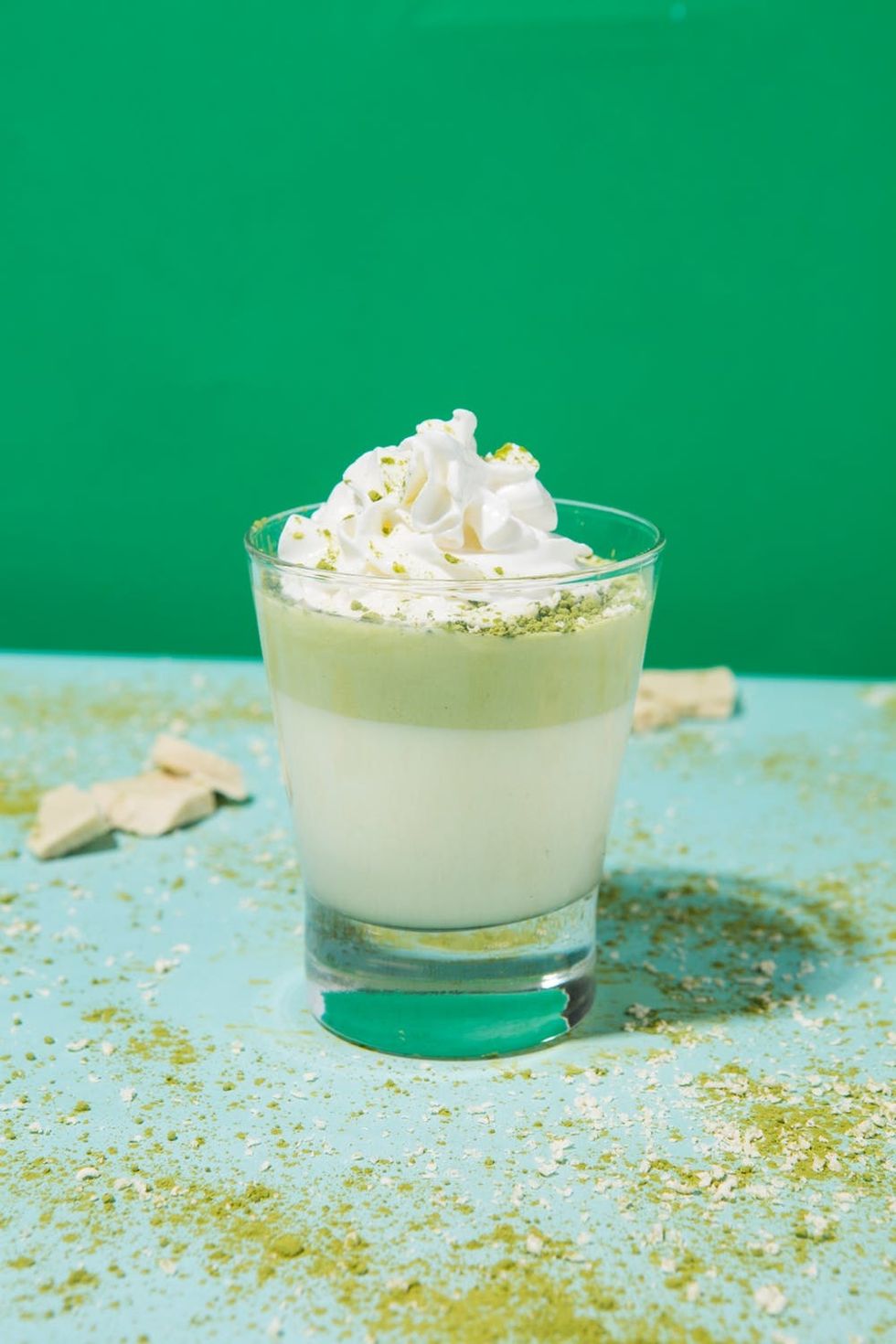 If you want to get *real* fancy, serve it alongside some white chocolate bark.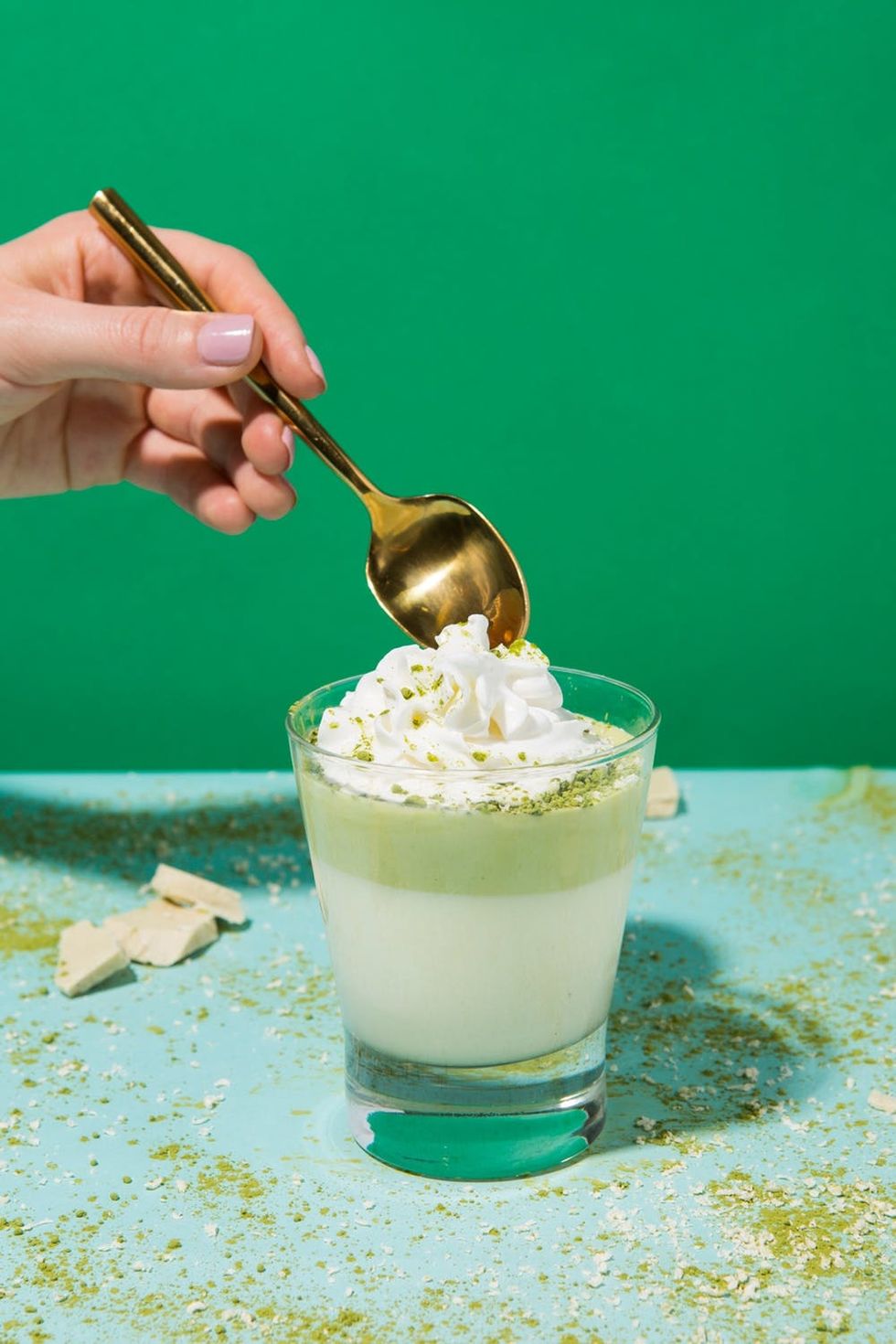 YUM. Grab a spoon and dig in!
Show us your matcha-inspired creations by tagging us on Instagram + using the hashtags #bcfoodie + #britstagram!
Recipe Development and Food Styling: Karen Pham
Styling: Cassidy Miller
Photography: Brittany Griffin