Baltimore Collective 'Not Without Black Women' Channels Resilience for Social Change
Feb 16, 2018
In today's political climate (and, well, since the dawn of American history), Black women are repeatedly left behind. In the beginning, they were seen as literal livestock to be shepherded from plantation to plantation at the white man's will; this dynamic has since evolved from straight-up brutality to silencing. In response, countless activists over the years have made it their mission to let Black women's voices be heard. Thanks to the advent of social media, the mission is spreading exponentially online with hashtags like "#ListenToBlackWomen," "#PayBlackWomen," and "#NotYourMule." In this vein, the Baltimore-based activist collective Not Without Black Women was formed.
It started as an informal meet-up organized by Brittany T. Oliver, a race and gender activist who would go on to become its founding director. She had originally started the event as a chat with maybe 10 women over tea, but upwards of 40 women showed up instead, all seeking to voice their frustrations with how Black women are treated in local and national politics. The following month, Oliver organized the group's first official meetup on Facebook, entitled "Not Without Black Women: An Evening of Dialogue and Sisterhood."
---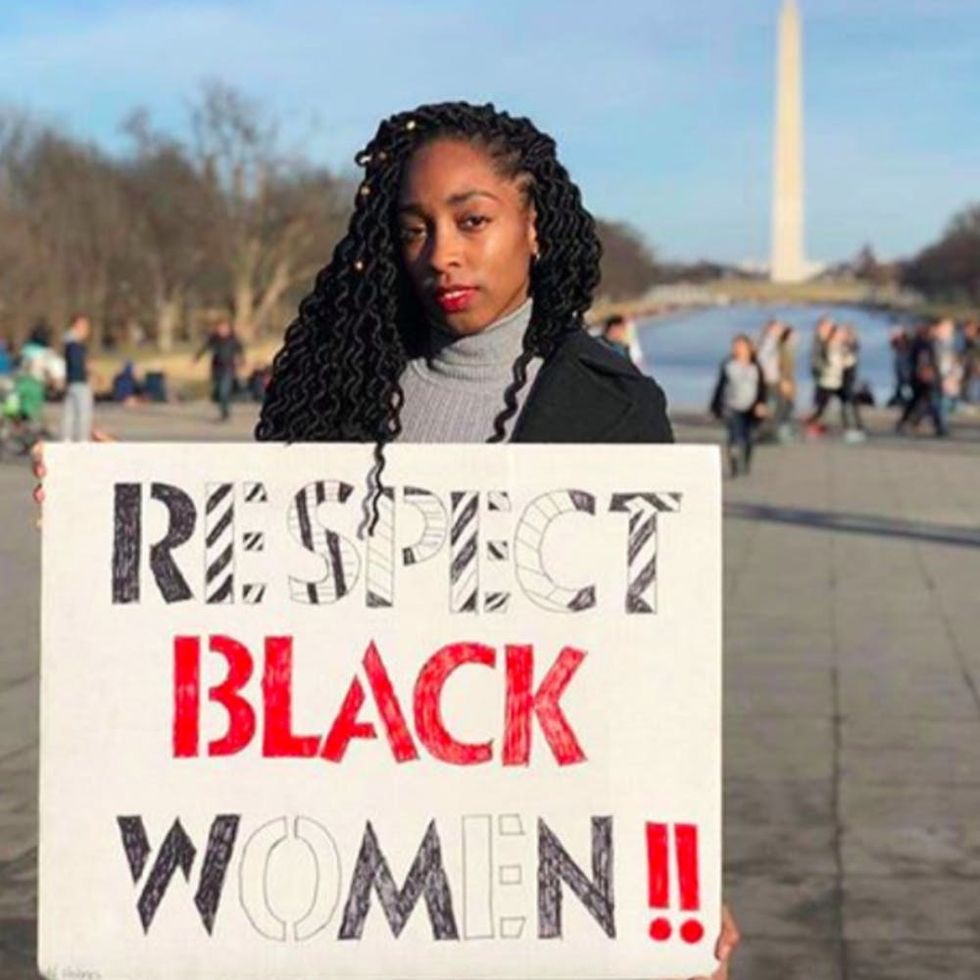 Not Without Black Women has since held online chats about state violence, sexual violence, and Black love; a photo campaign, a letter-writing campaign, a citywide walk; brunch, food drives, holiday parties; and emotional support circles for Black women to decompress.
The group's most popular event to date was the State of Black Women in Baltimore, an open forum held at the Mobtown Ballroom on January 6th, 2018.
"Black women consistently work for a better country, but our country is not working for them," the event's description on Facebook states. "By placing Black women's experiences and interests in the forefront of policy changes and social movements, we can address these barriers. Let's talk about how we can make that happen at home."
The event featured a discussion panel and 200 attendees who all offered the same insight: Black women are overworked and undervalued but have become resilient as a group as a result. Attendees included Kimberly R. Humphrey, an ACLU lawyer specializing in education issues, Adar Ayira from Associated Black Charities, and Ateira Griffin, founder of Building Our Nation's Daughters.
It was Griffin who may have best articulated the mission of the organization when she told the Baltimore Sun, "If you ever want to experience unconditional love, just talk to a Black woman." A collective history of perseverance and grit have helped forge a community of women with tremendous strength, heart, and resolve — and much to learn from one another.
Are there any organizations that channel the power of Black women in your city? Tell us @britandco.
(Photo via @jkanemedia/@NWBlackWomen)
Kaila Philo
Kaila Philo is a writer based in Baltimore, MD. She's a college dropout who's lived in four states and two countries. She writes a monthly column for Full Stop Magazine.
Empowerment
Still haven't taken up that new creative skills you swore you'd learn this year? Or ready to take your design skills to the next level? Let's say so long to the weirdest year ever by checking those big learn-something-new goals off our perpetual to-do lists.
We've teamed up with Clorox to give you the gift of unlimited creativity now through the end of the year. Once you sign up, you can take as many of our 120+ classes as you want for FREE for one whole month!
Here's how it works:

Head to brit.co/learn and sign up for the "All Access Pass."
Use the code "CLOROXCARES" at checkout to redeem your free month of classes.
You will be automagically signed up for Clorox's email list once you redeem your free all access pass. (It's the #1 Choice for Disinfection!)
Your pass lasts one month from when you checkout. This means you have unlimited access to all the classes during that month.
This offer is valid now through December 27, 2020.
Browse our catalog to find the right class for you, tell a friend and take the class together over Zoom, or organize a 'cocktails + crafts' night with a friend in your bubble so you can learn something new together.
What are you waiting for? Time to start learning all the things!

Thanks to Clorox for making this happen! When it counts, trust Clorox.
Lifestyle