15 DIY Ideas for Your Next Backyard BBQ
Jun 12, 2013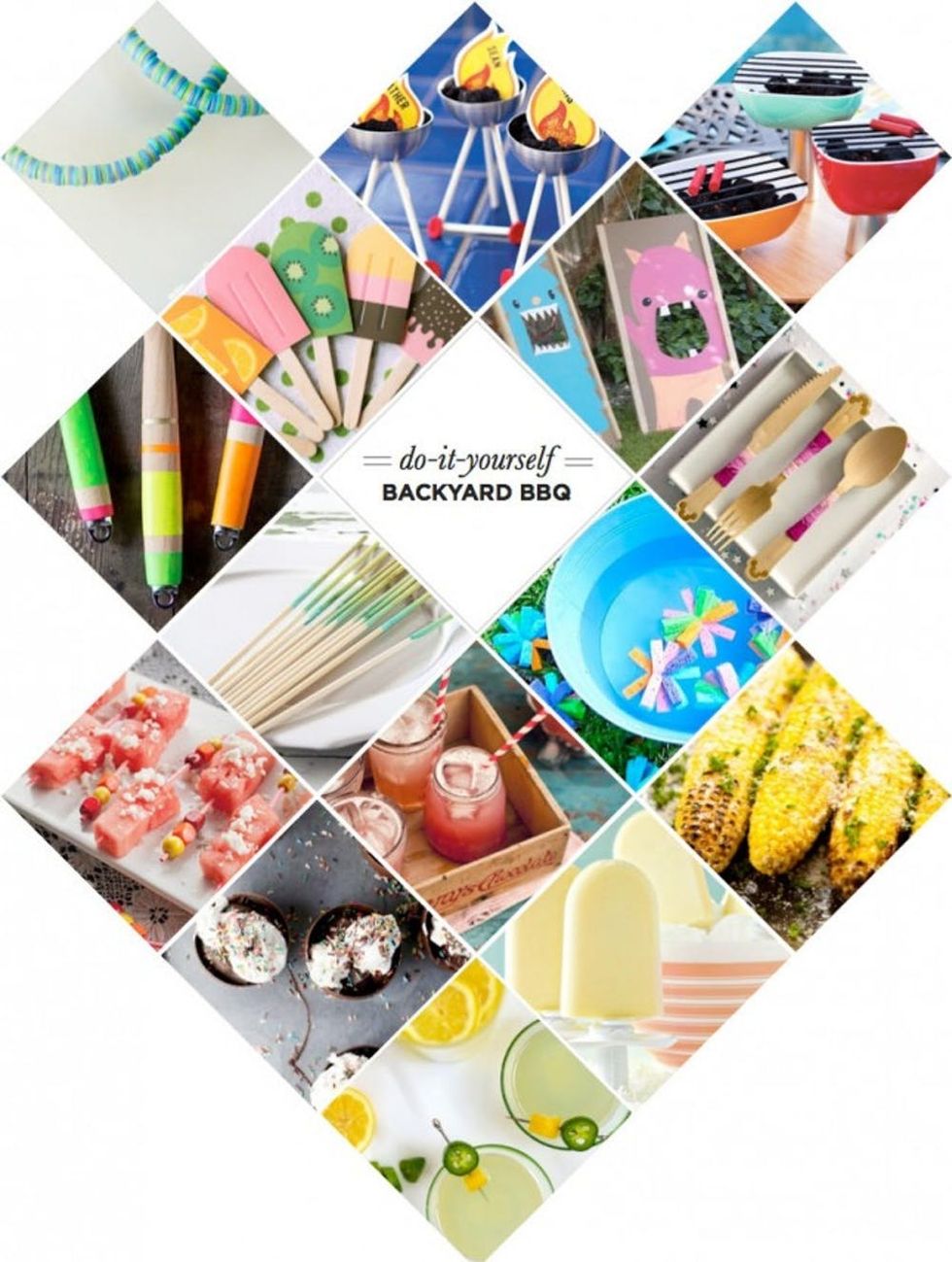 The weather's finally mellowing out, so we're officially declaring it summertime. We're Maddy and Shauna of Confetti Pop, and we say it's time to bust out the grill, invite over some neighbors, and celebrate the season. Serve your brats and burgers with a side of BBQ-centric invites, decor, and more.
---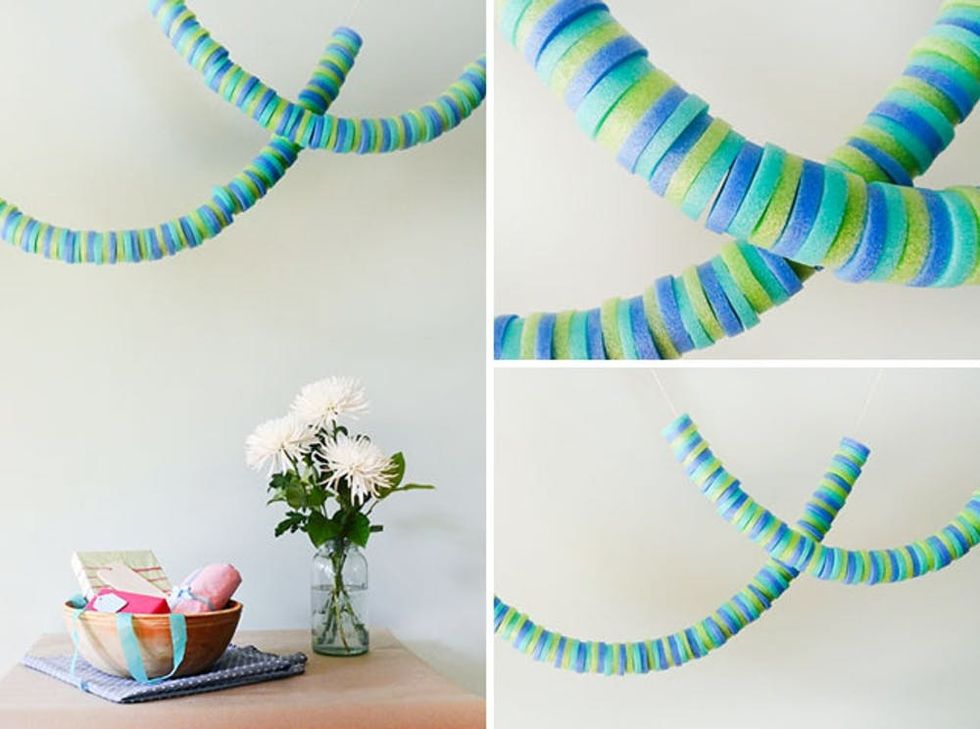 1. Pool Noodle Garland: Welcome guests to dive in with this inexpensive, outdoor decor. (via Sugar & Cloth)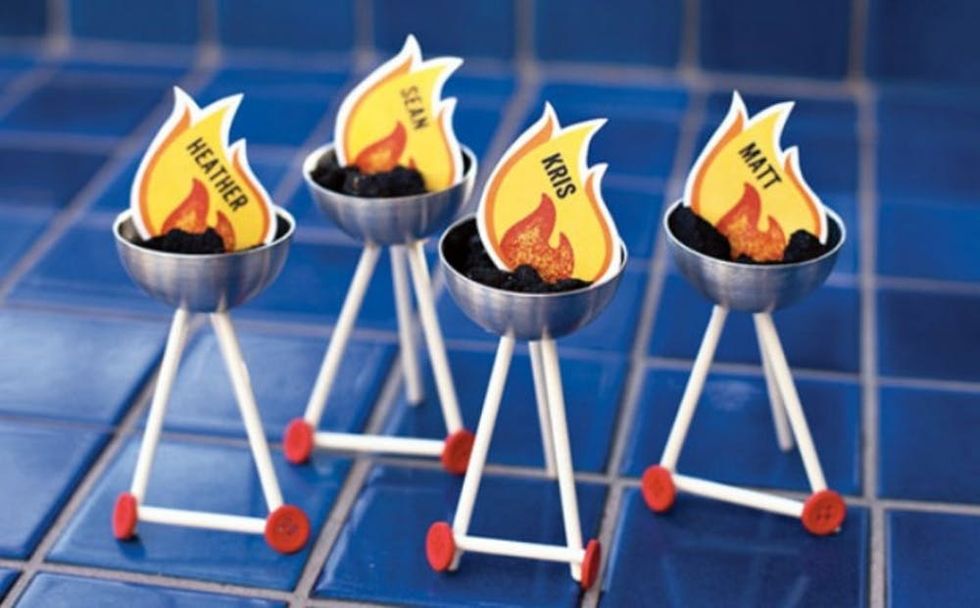 2. Grill Place Cards: Make sure your two single friends have a chance to chat, and seat them together with these cards. (via HWTM)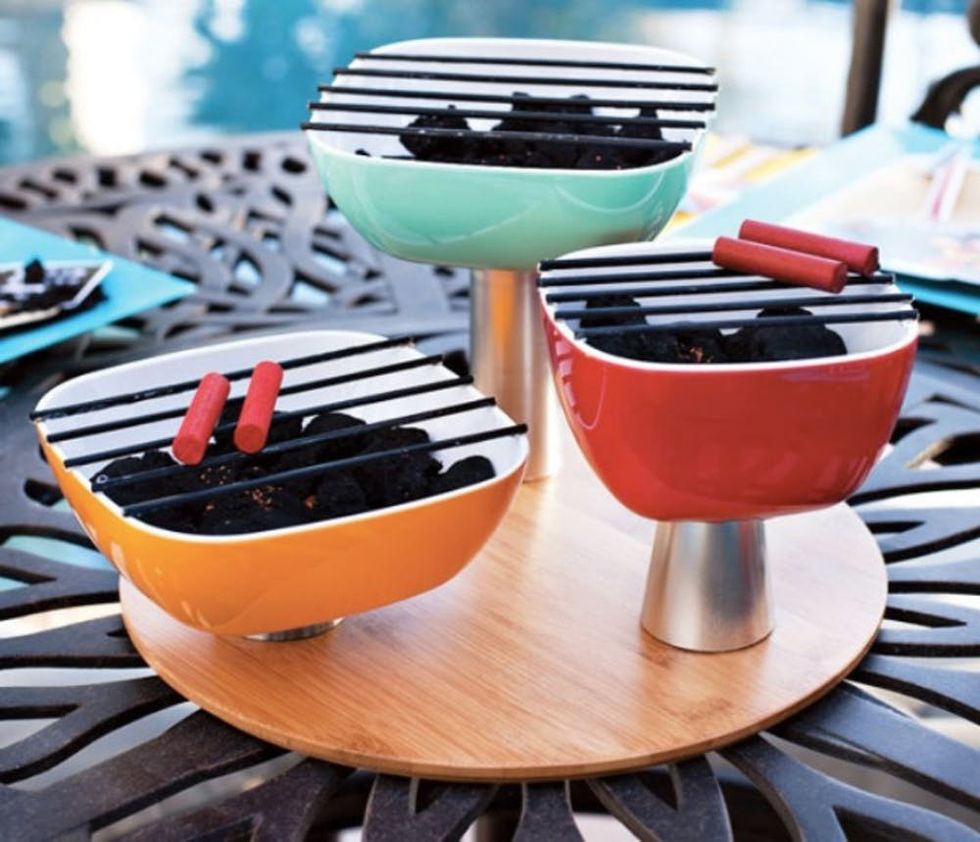 3. Mini Grill Centerpiece: Perk up the picnic patio table with these charcoal-themed project. (via HWTM)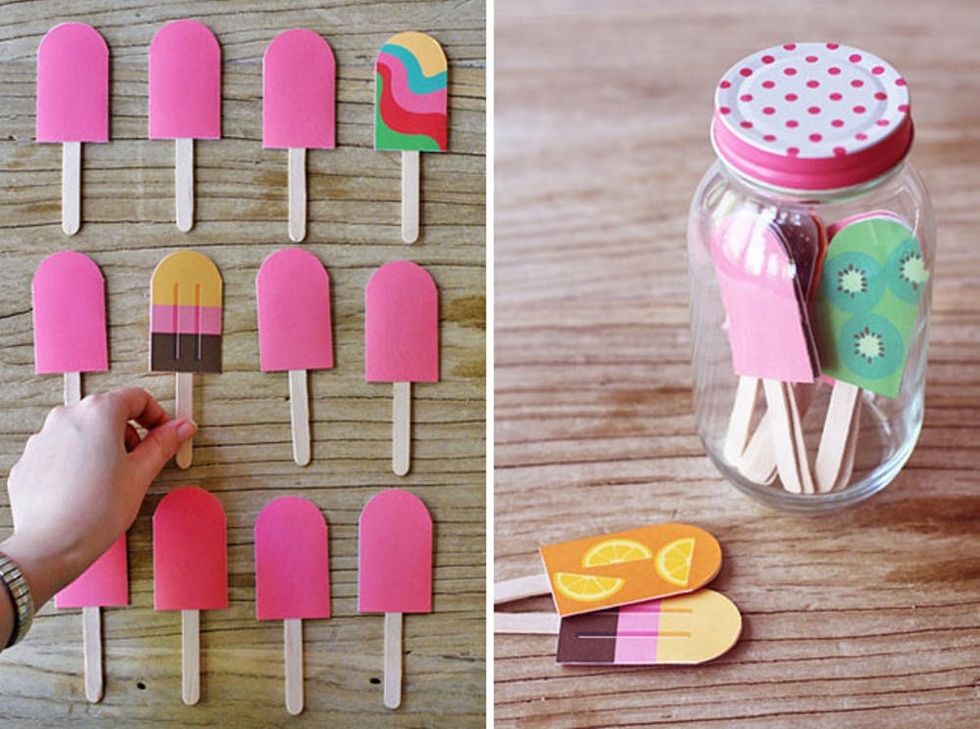 4. Paper Popsicle Memory Game: Put the little ones to the test with this pop-centric activity. (via Eat Drink Chic)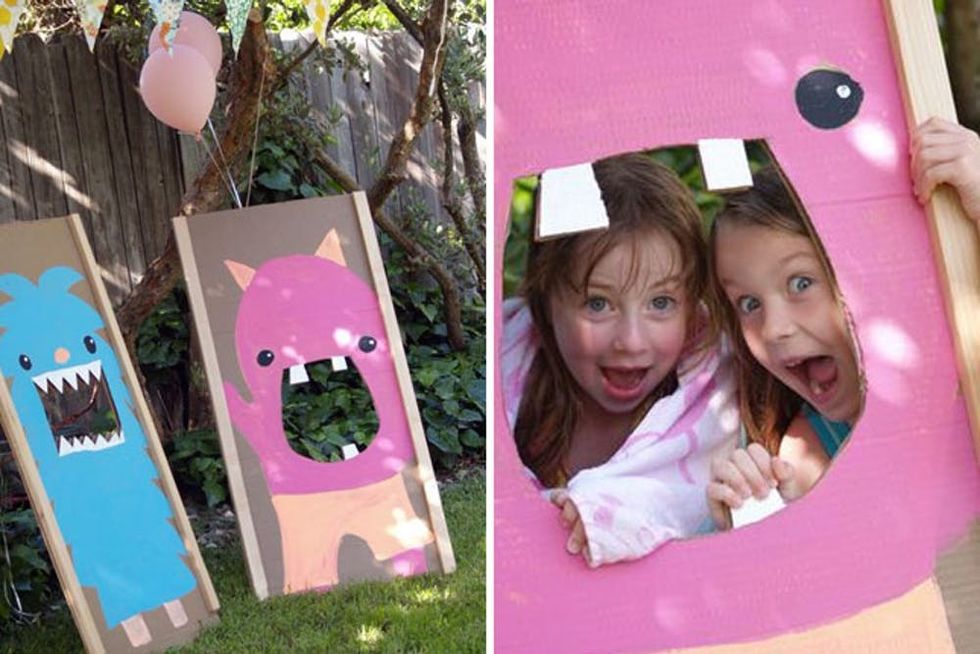 5. Monster Beanbag Toss: The kids will ROAAAR with glee when they see this not-so-scary twist on the game. (via Missy Balance)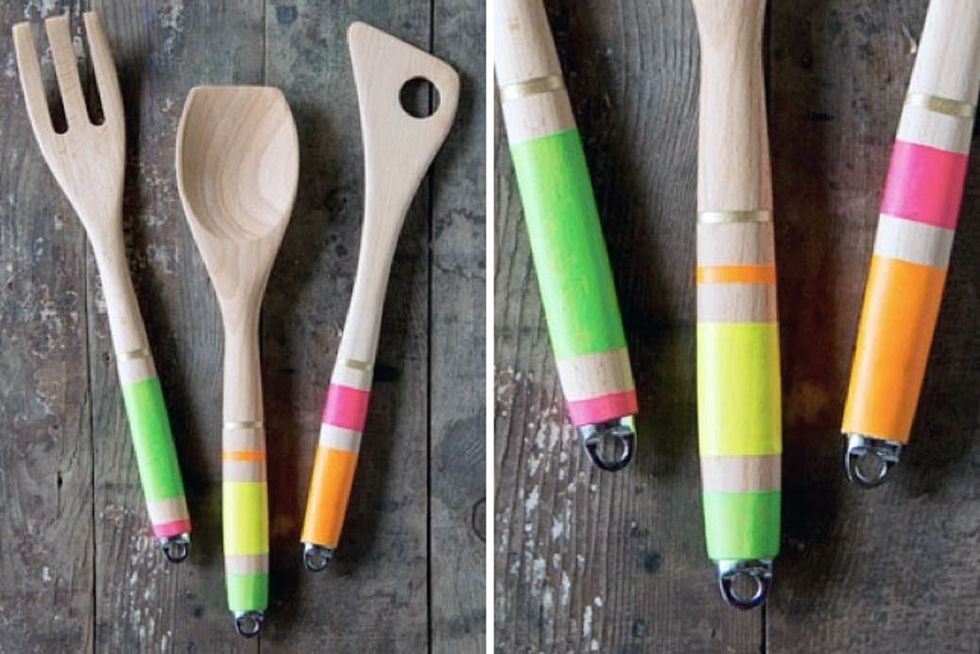 6. Striped Neon Serving Utensils: Toss the salad and serve up the melon in style with these bright utensils. (via Confetti Pop)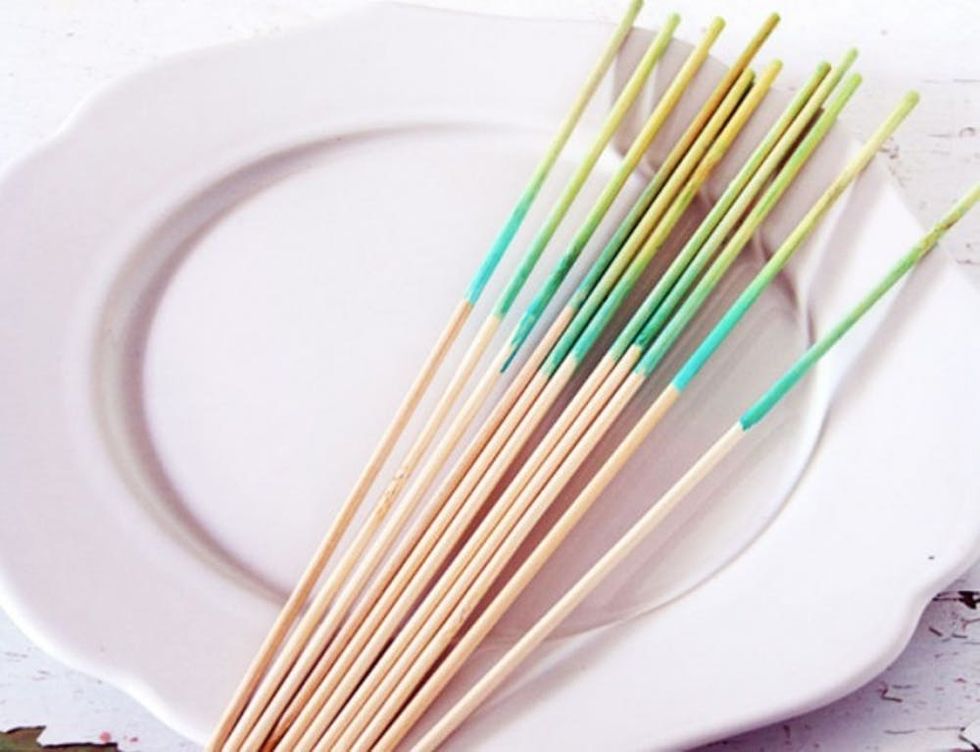 7. Ombre Dipped Skewers: Why settle to blah kabobs, when you can add a little flair to your food? (via Somewhere Splendid)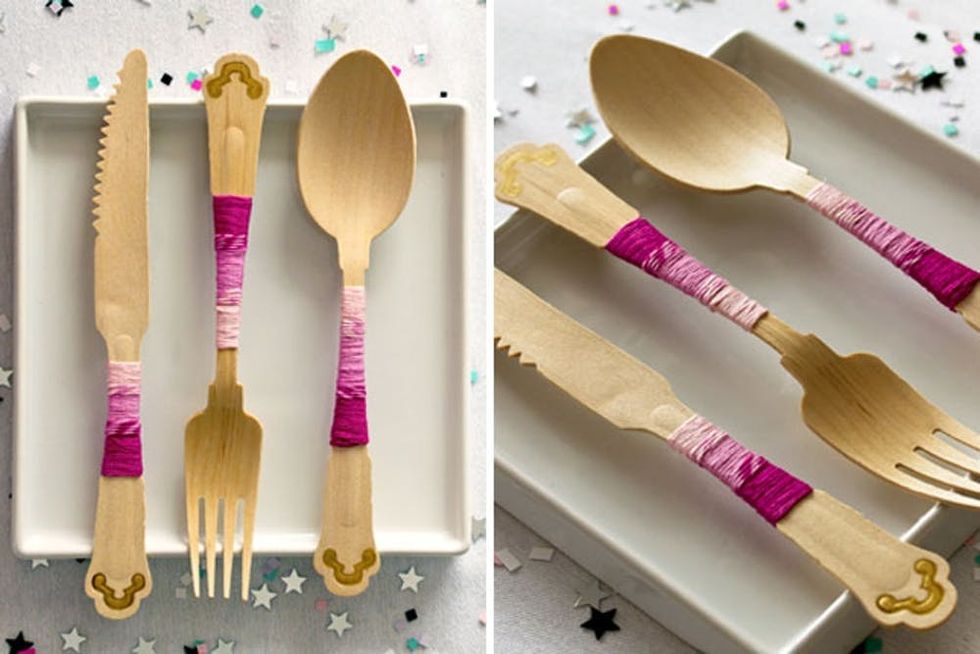 8. Ombre Wooden Flatware: Wrap your disposable utensils in this colorful, gradient trend. (via Confetti Pop)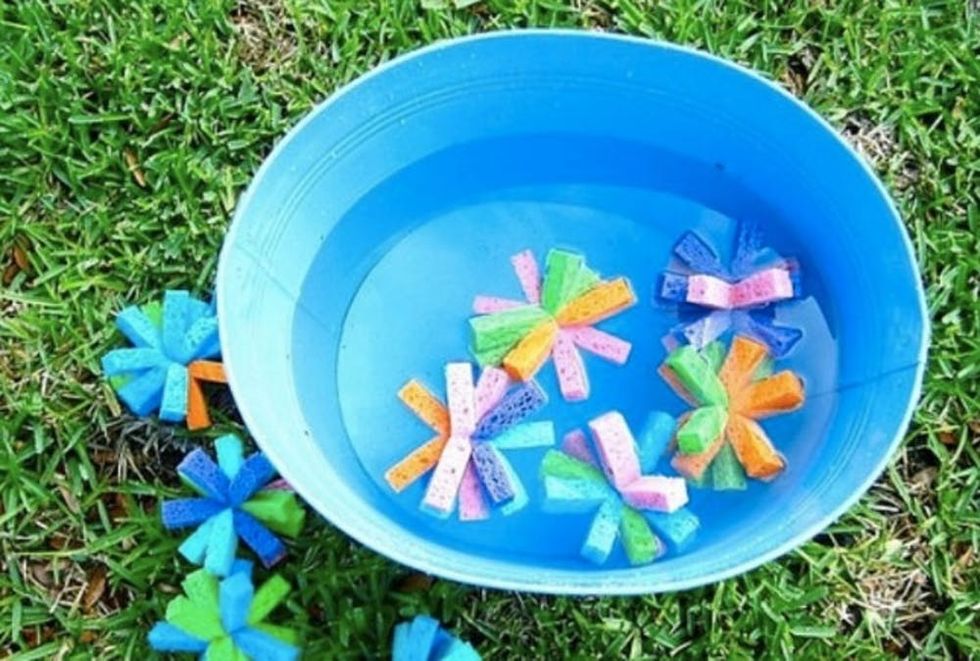 9. Sponge Water Bomb: No pool? No problem. These fringe-y balls are perfect for hours of soaking wet fun. (via House of Hepworths)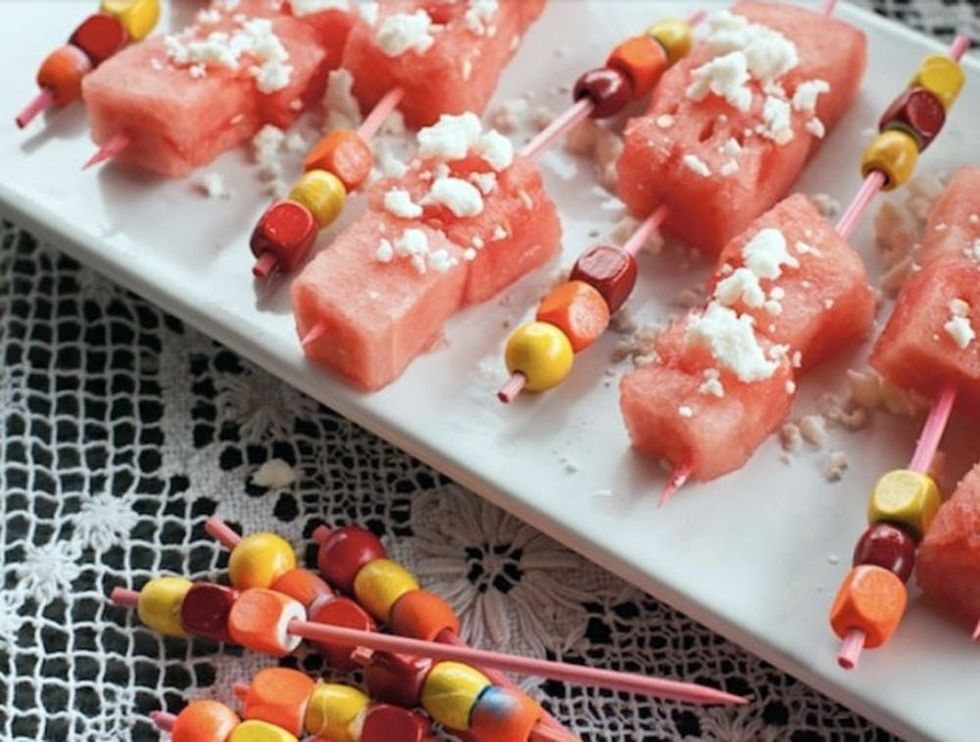 10. Beaded Skewers: Fruit gets fun when these beaded skewers are added to the mix. (via Camille Styles)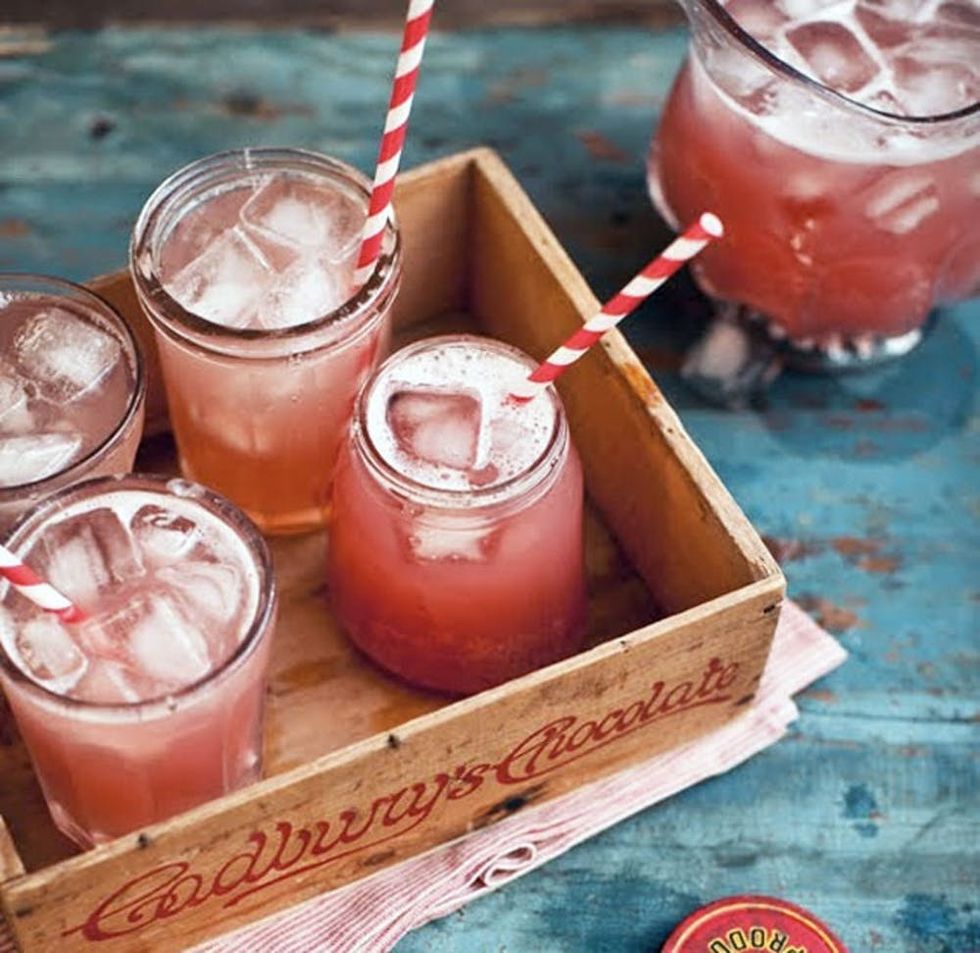 11. Apple, Ginger, Cranberry Vodka: Sip away the afternoon with this unconventional cocktail. (via What Katie Ate)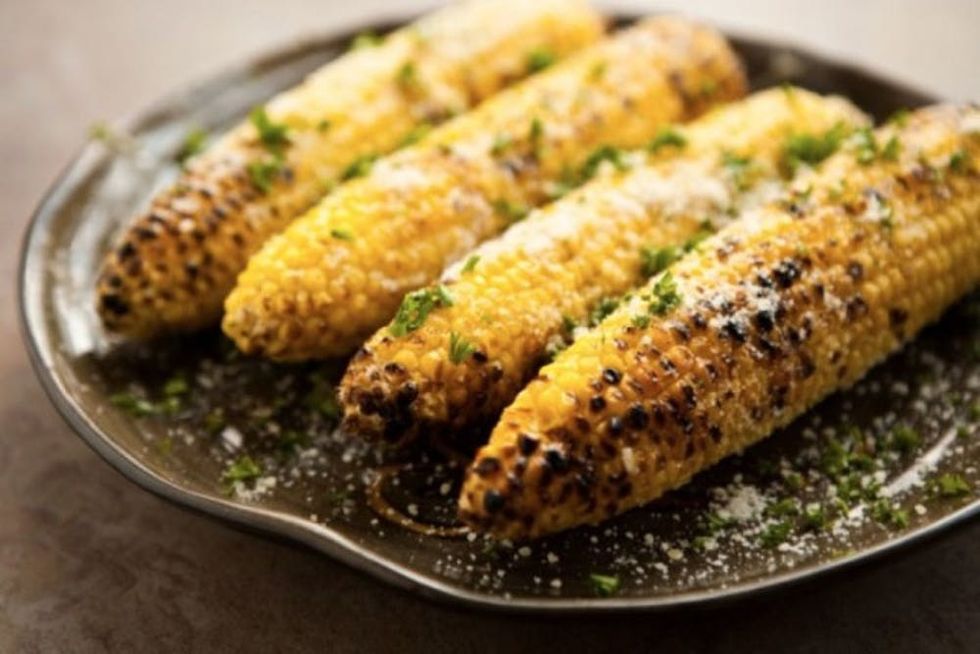 12. Parmesan Garlic Corn: Take your corn beyond the basic with a flavorful recipe. (via Eclectic Recipes)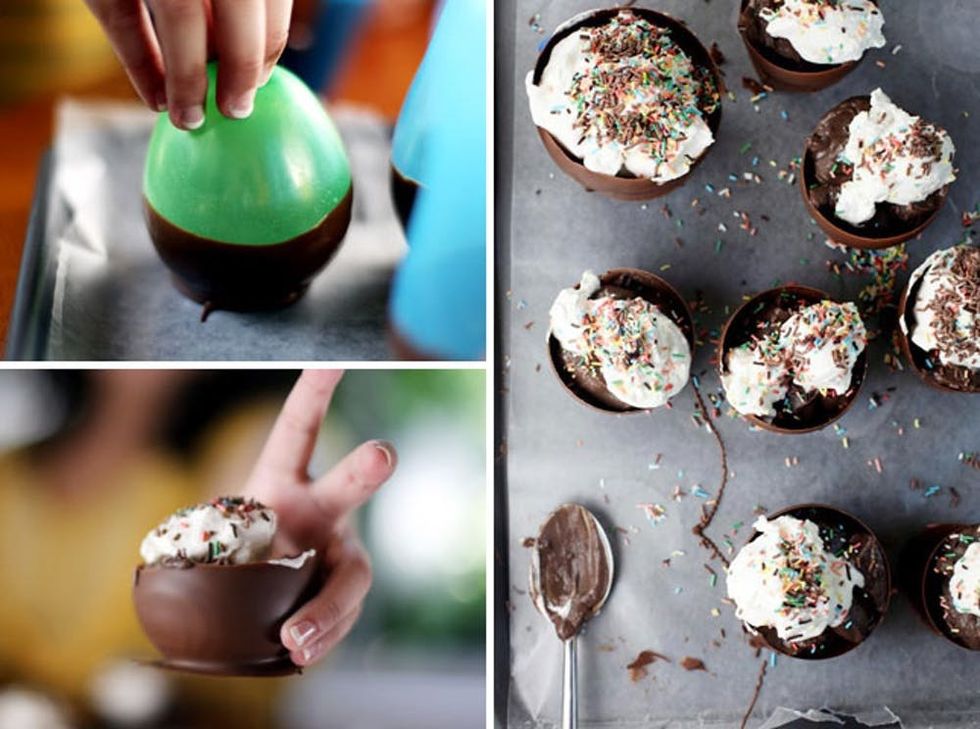 13. Chocolate Pudding Cups: Let the kids (and kids at heart) end the meal with these edible, sweet bowls. (via Bakerella)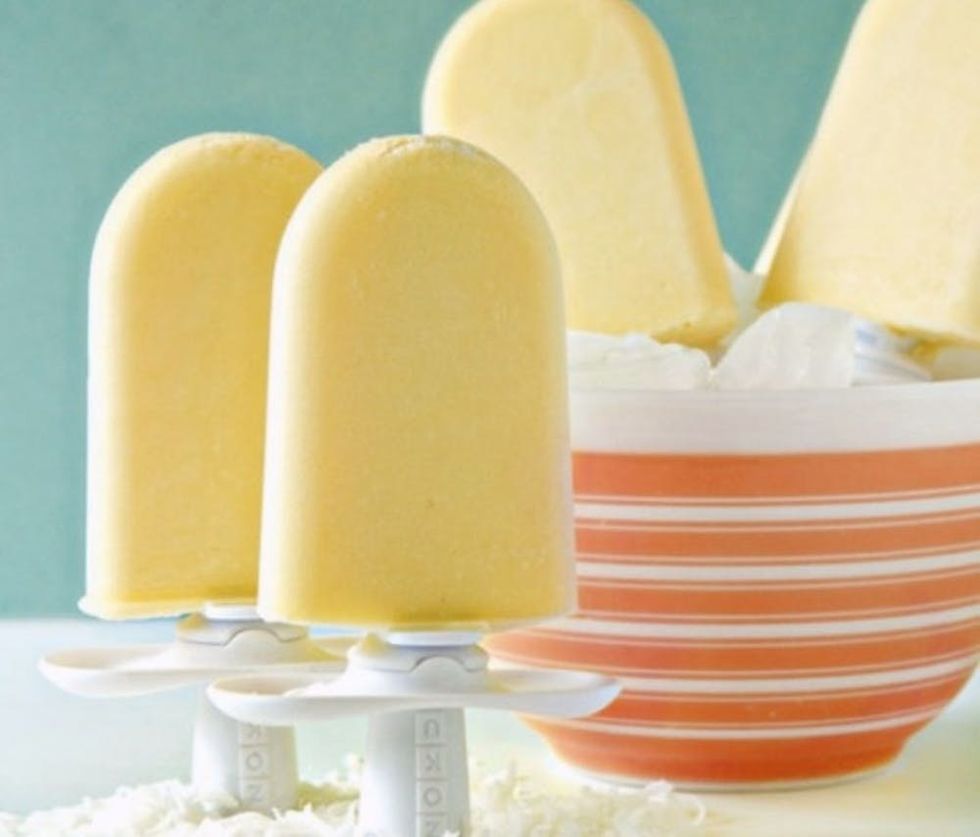 14. Pineapple Coconut Pops: Get tropical with these island-esque pops. (via Zoku Home)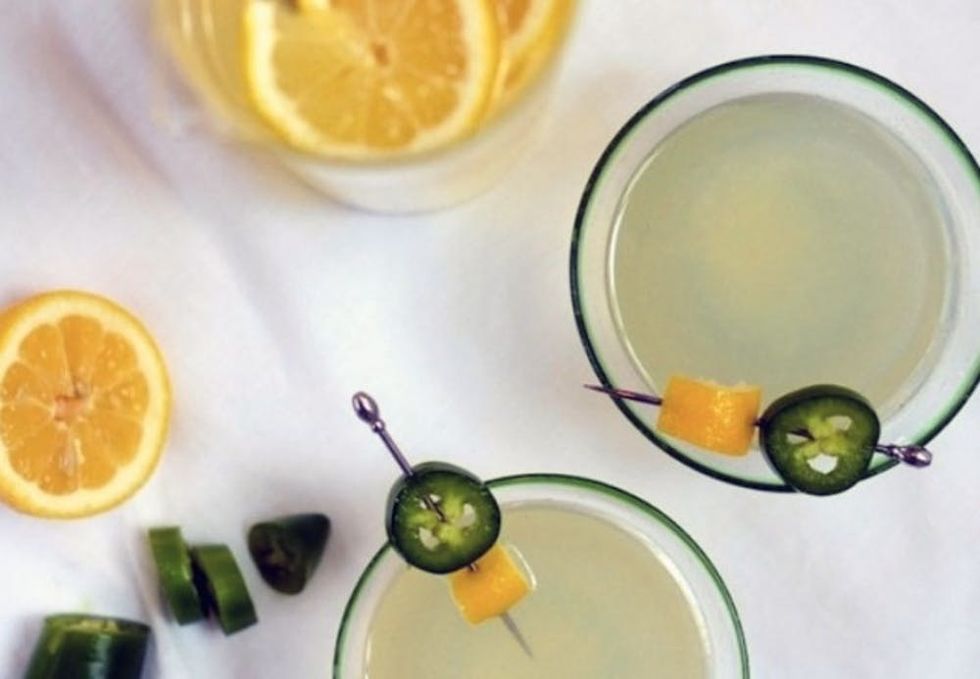 15. Jalapeño Vodka Lemonade: Add a spicy kick to your cocktail with jalapeños. Aye, aye, aye! (via Camille Styles)
What fun things have you made for summer bbqs? Tell us in the comments below.
Confetti Pop
Shauna Younge and Maddy Hague are the founders and editors of
Confetti Pop
, a celebration-centric DIY site that marries design and do-ability. They also run
The Style Lab
, a photo styling e-course.