How to Give a Boxed Cake Mix an Upgrade for Valentine's Day
Jan 30, 2016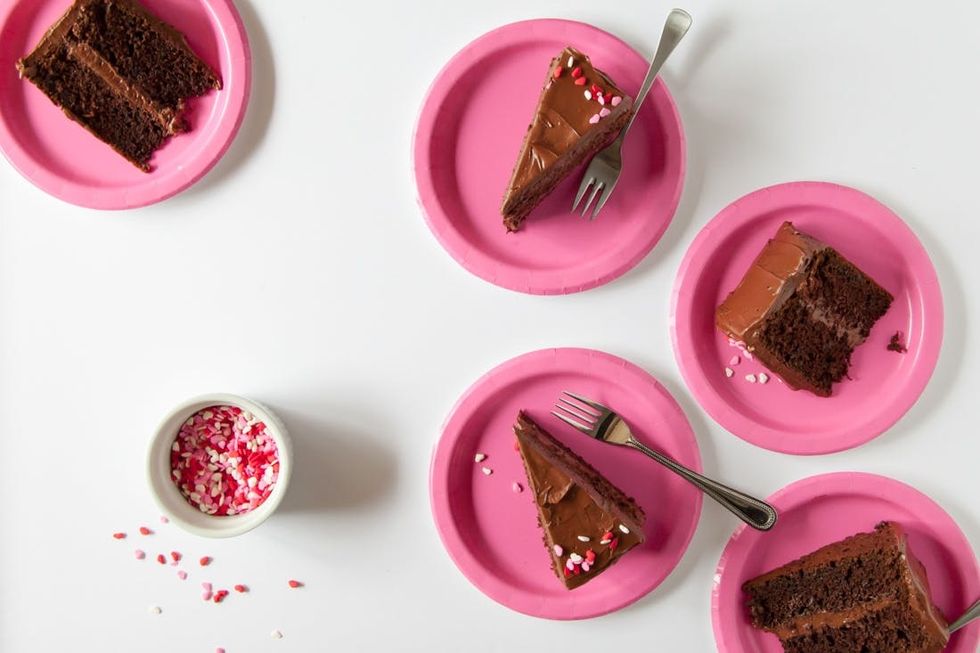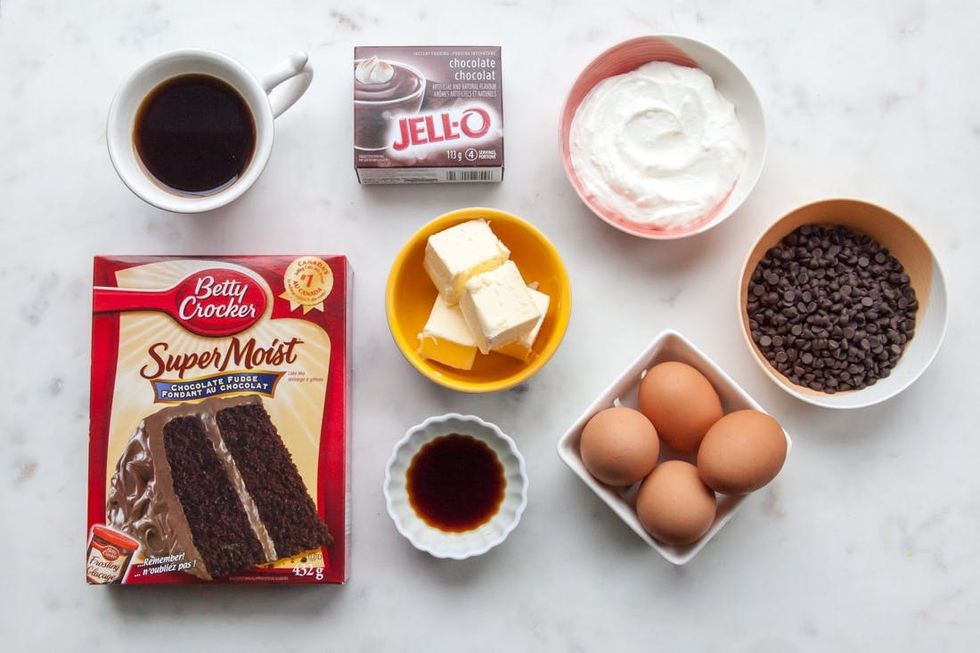 Ingredients
1 box chocolate cake mix
3/4 cup strong coffee
3/4 cup sour cream
1/2 cup unsalted butter, melted and cooled
2 teaspoons pure vanilla extract
3 large eggs
1 egg yolk
3/4 cup mini chocolate chips
homemade fudge frosting
Directions
Pre-heat oven to 350 degrees Fahrenheit. Prepare two 8-inch round pans and set aside.
Stir together the cake mix, pudding, eggs and melted butter.
Whisk in the remaining liquid ingredients until smooth.
Fold in the mini chocolate chips.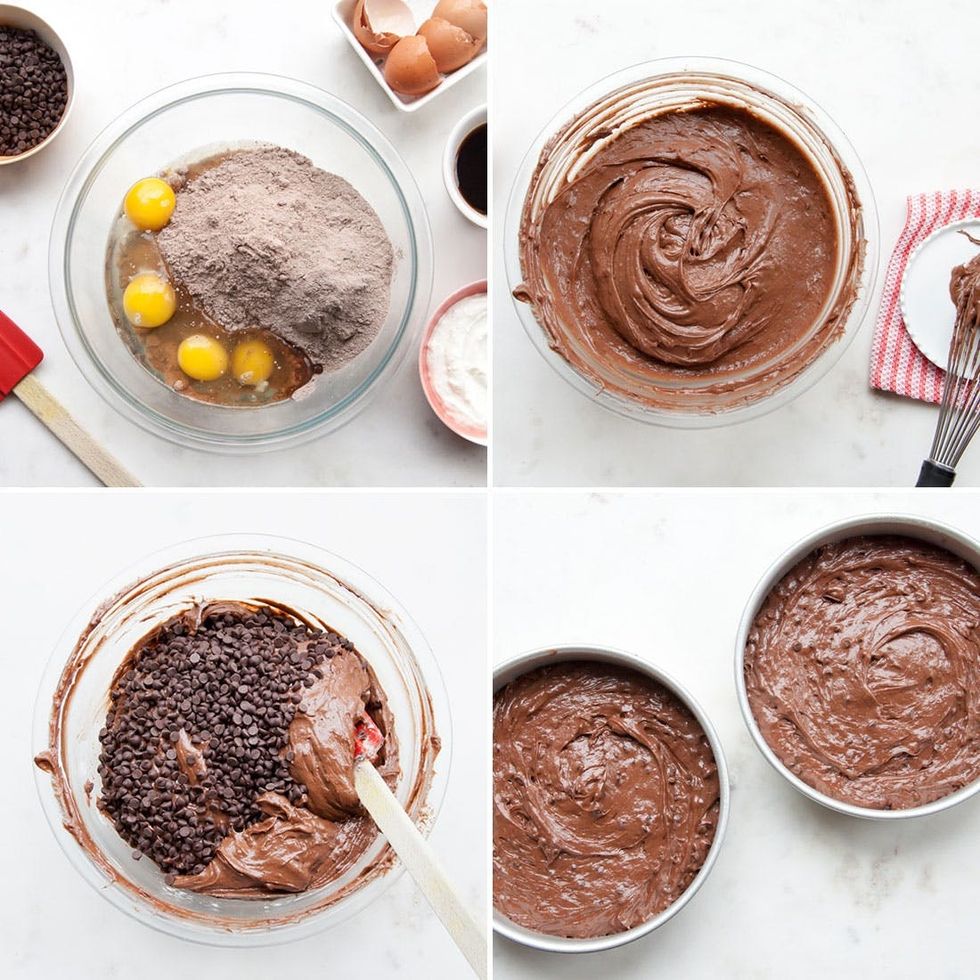 Bake for about 30 to 34 minutes, or until a toothpick inserted into the center comes out clean or with few crumbs.
Let cool on a wire rack for 10 to 15 minutes before removing the cakes from their pans.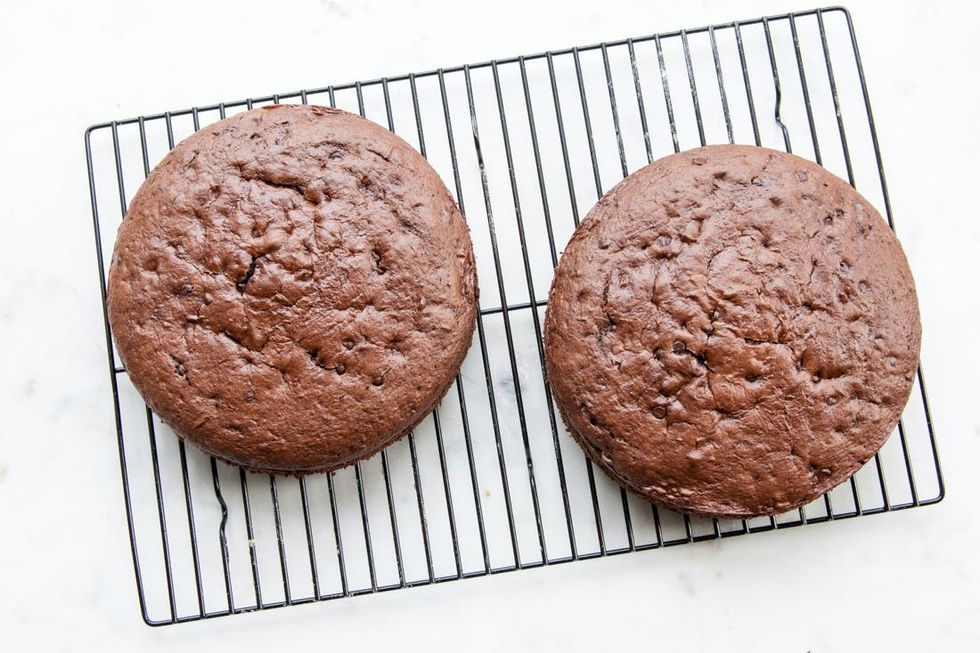 Completely cool cakes before frosting.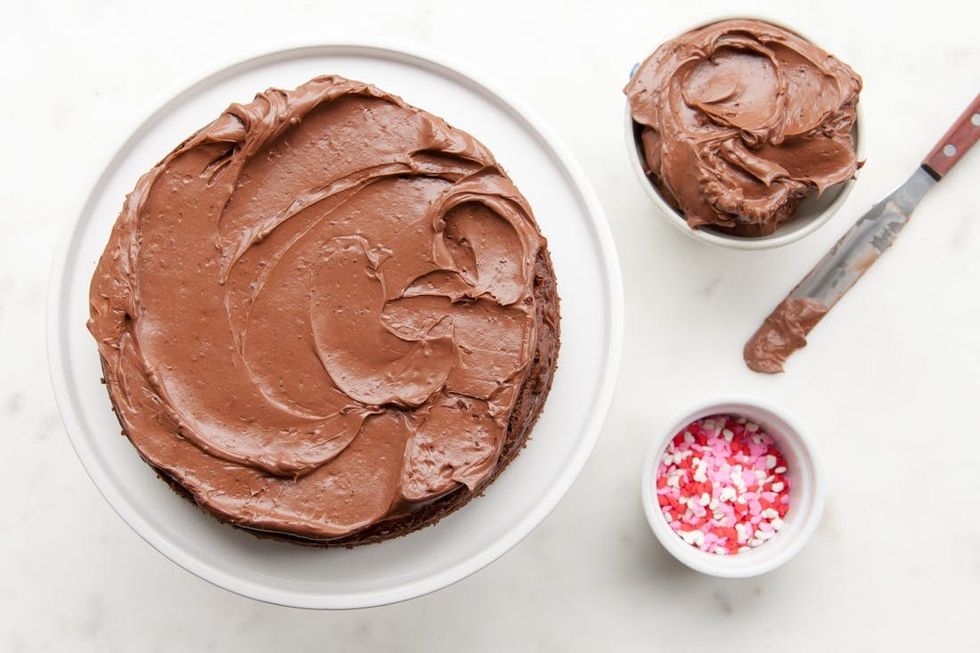 Tessa Huff
Tessa Huff is a specialty chef and food stylist who urrently lives in Vancouver, British Columbia where she practices both classic and contemporary pastry techniques, recipe development and food photography. Find her at
Style Sweet CA
.
DIY Recipes