How to Make Calligraphy Wall Art + More Hand-Drawn Awesomeness
Feb 03, 2015
Lately, we've been testing out our calligraphy skills on everything we can get our hands on! Lauren Essl of Blue Eye Brown Eye taught us everything we need to know in our Calligraphy 101 E-Class! See what you can do with them below. Hint — there is wall art involved <3
---
CALLIGRAPHY PROJECTS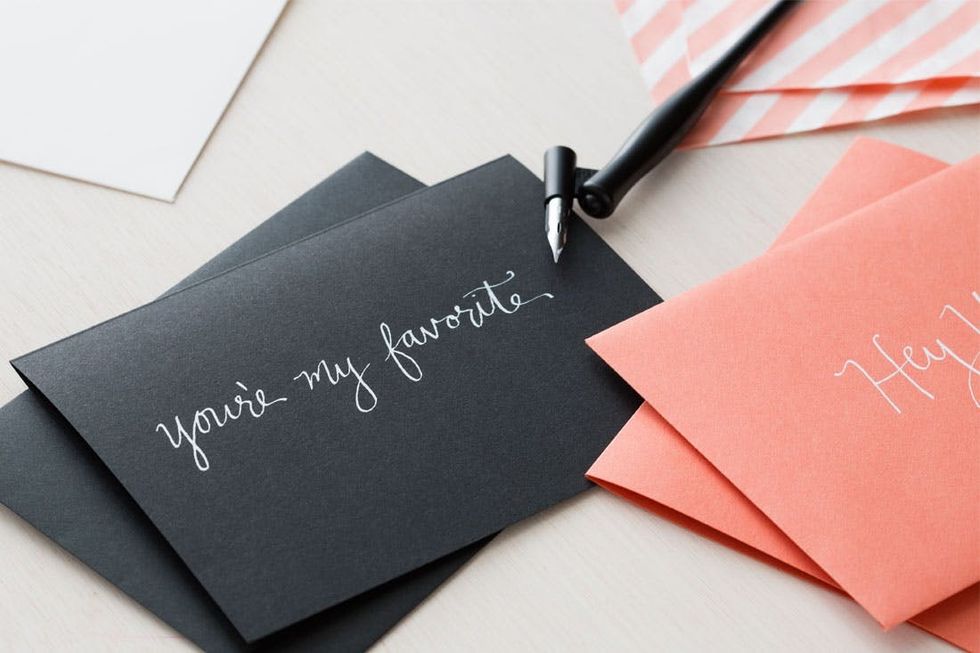 Here's everything you need to make cards, envelopes, and treat bags. Head over to your local craft store or Amazon to stock up on the following supplies: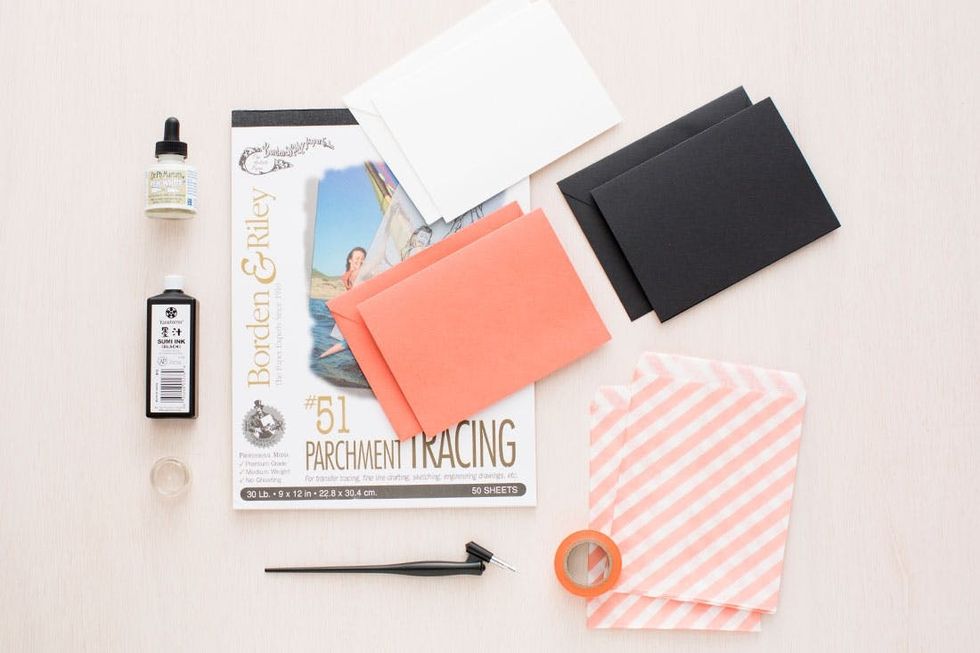 Supplies needed for this project:
– Oblique pen holder
– Zebra G nib
– Black ink
– White ink
– Ink pot
– Washi tape
– Tracing pad
– Cards
– Envelopes
– Paper treat bags
How cute are these stripey treat bags? Personalize with a message and fill 'em up with sweets or small gifts!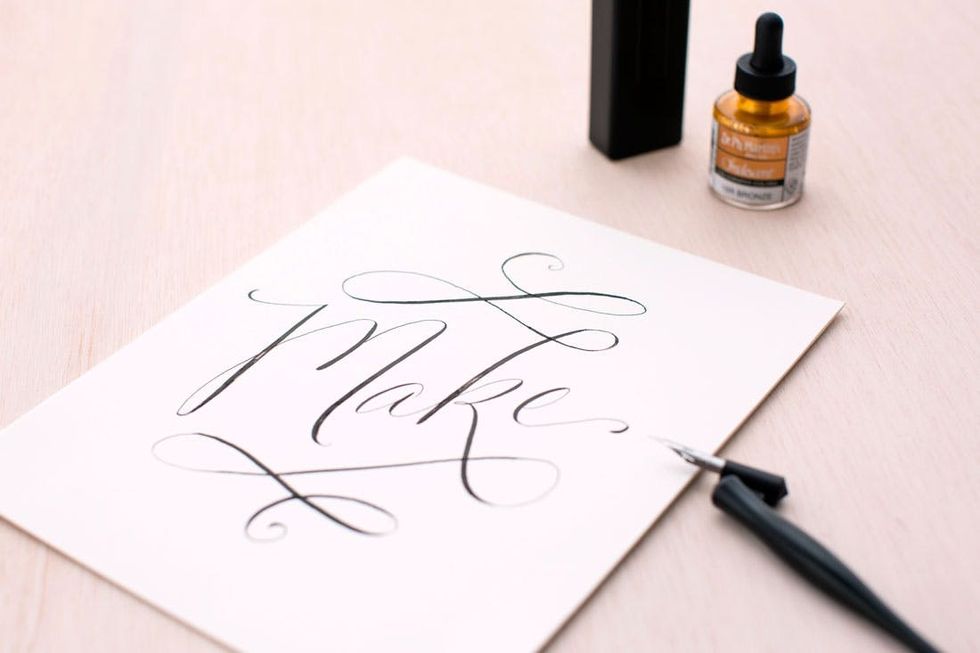 Grab some 8×10 inch Bristol boards to turn your calligraphy stylings into frame-able art. Here are the supplies you'll need to add a personal touch to your home decor.
CALLIGRAPHY WALL ART PROJECT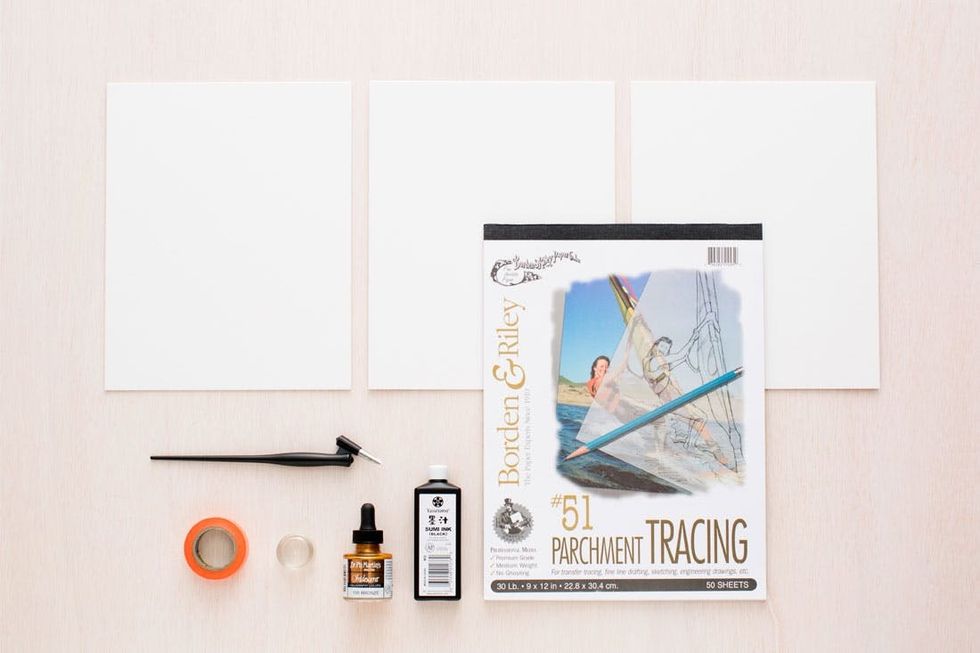 LETTERING
courses.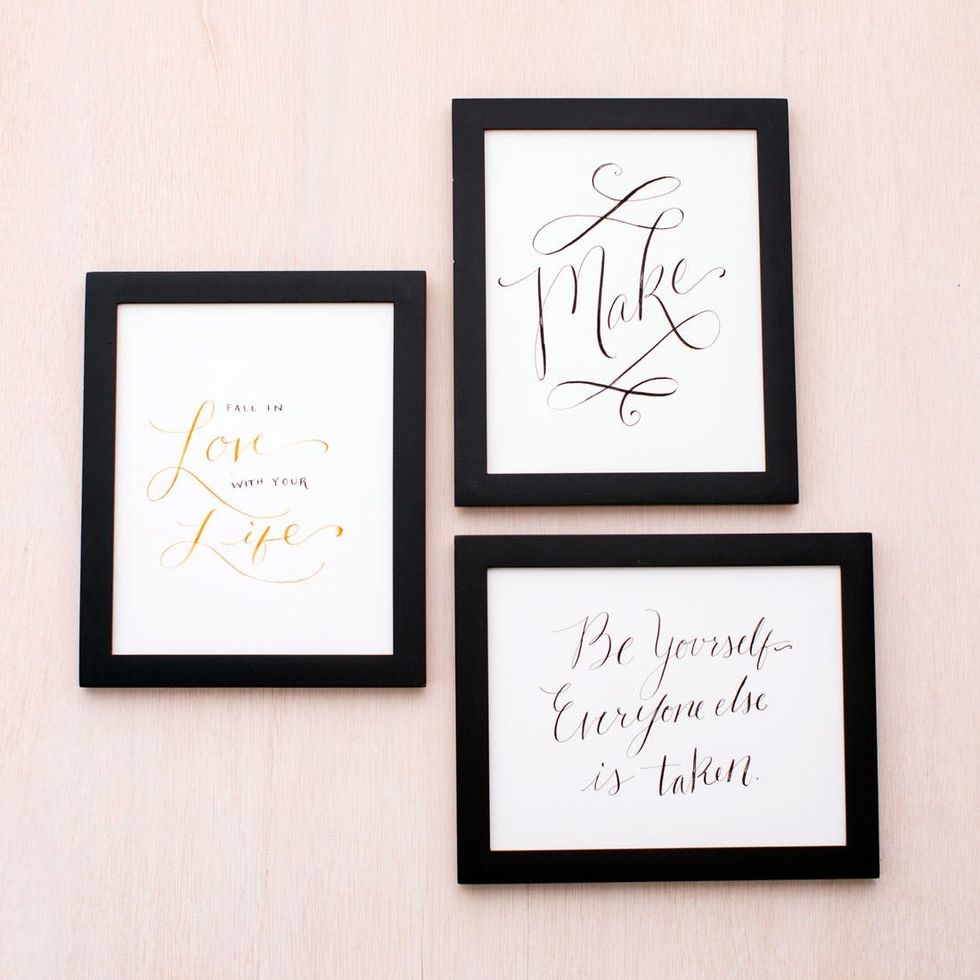 Add your own 8×10-inch frames and you've got an inspiring trio of prints, perfect for that gallery wall you've always wanted.
Lee Schellenberger
As Brit + Co's Art Director, Experiential, Lee zips around Brit HQ designing interactive events, creative content, and fine tuning online classes. Her fave ways to spend a weekend are bingeing on chef shows, retreating to the mountains, and consuming noodles of all kinds.
Home DIY
Whether you want to tap into some holiday nostalgia, or find a fun DIY to do with your kiddos, this simple snow globe craft offers both! Together with Camp by Walmart, we built a customizable crafting journey so you can execute this decor upgrade based on your style preferences and the supplies you have around the house. For this project, you'll need to decide if you want your snow globe to be inside of a mason jar or glass orb, what type of snow you want (hello, glitter!), and what holiday scene should go inside. With 16 possible outcomes, we can't wait to see what you come up with. Check it out by watching the winter wonderland snow globe tutorial now!
Holidays