Pimp My Ride: 15 Ways to Upgrade Your Car
May 21, 2013
You don't need Xzhibit to make your Honda Civic a little more fun to drive. From apps that help you drive smarter to a whole host of gadgets that are powered by your cigarette lighter, the only other thing you'll need to make your car totally pimped out is robot who does the driving for you.
---
1. PowerCup DC to AC Power Inverter ($40): No need to buy a separate car charger for each of your gadgets. This cuppa-joe-shaped charger will power everything you need on the way into the office. Talk about a morning energy boost!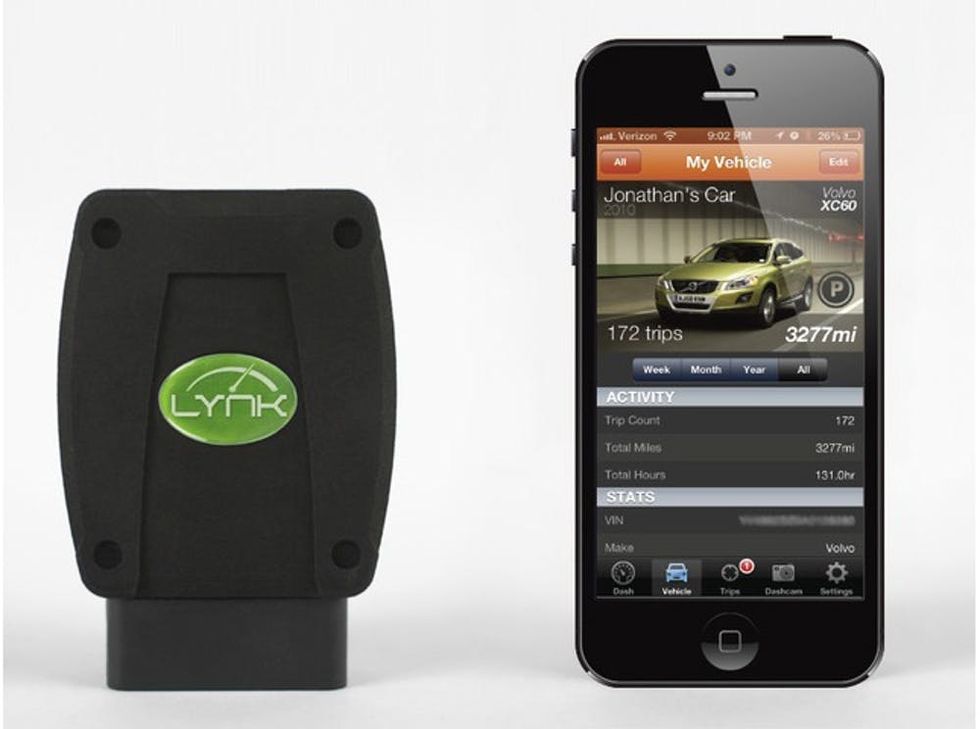 2. Drive with Lynk on Kickstarter ($69): It's the information age and you want to know everything about your car. Drive with Lynk allows you to do just that. Find out how efficiently you're driving, log when you fill up for gas, and know if something's wrong with your car before it's a major problem. There's almost nothing Lynk can't tell you.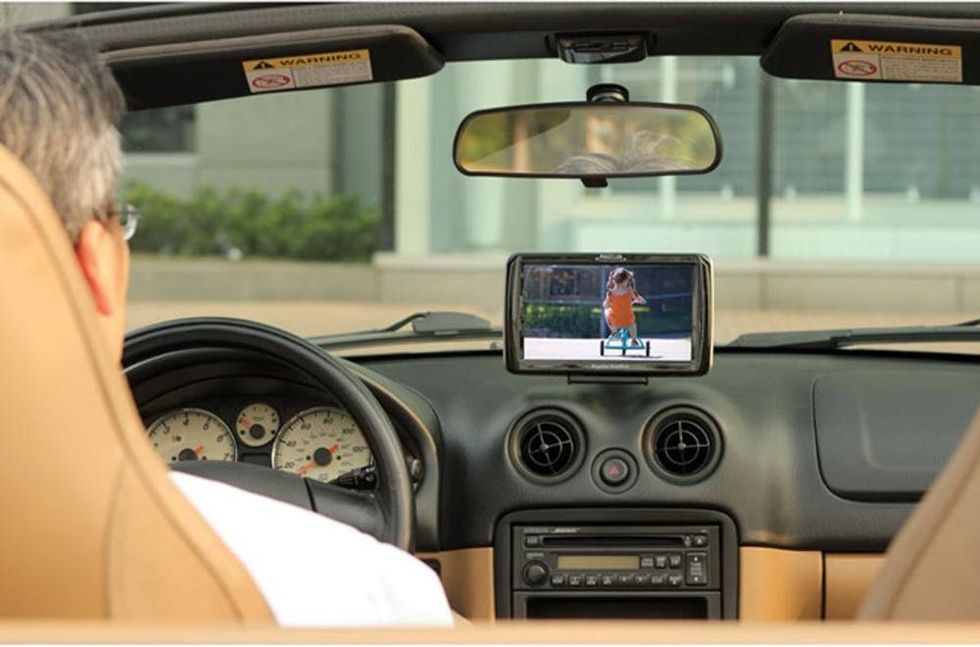 3. Magellan Wireless Backup Camera ($130): Parallel parking just go 10 times easier with this back up camera that connects to your GPS device. Now you can tell just how far (or near) that curb really is.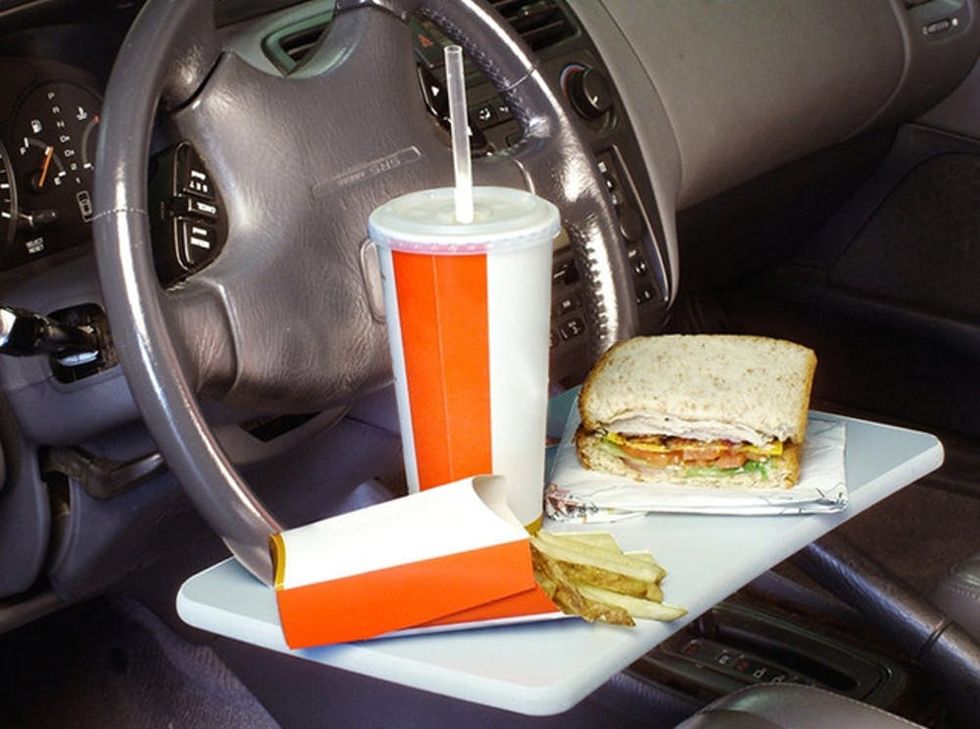 4. AutoExec Wheel Mate Steering Wheel Desk ($20): Sometimes there's no avoiding eating or taking a conference call on the side of the road. When you get stuck in a roadside office, make it easier on yourself with this desk that attaches to virtually any steering wheel. Just remember: Don't work and drive.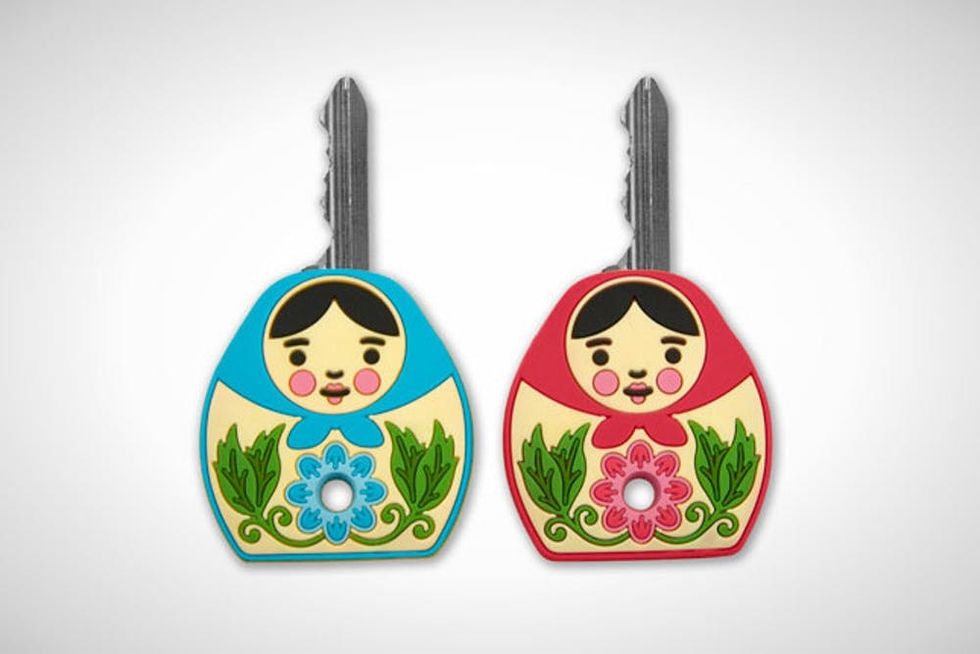 5. Matryoshkeys Key Caps ($5): You don't have to be a big spender to have a little fun with your ride. These Russian nesting doll caps will help you keep your house key separate from your office key separate from you car key.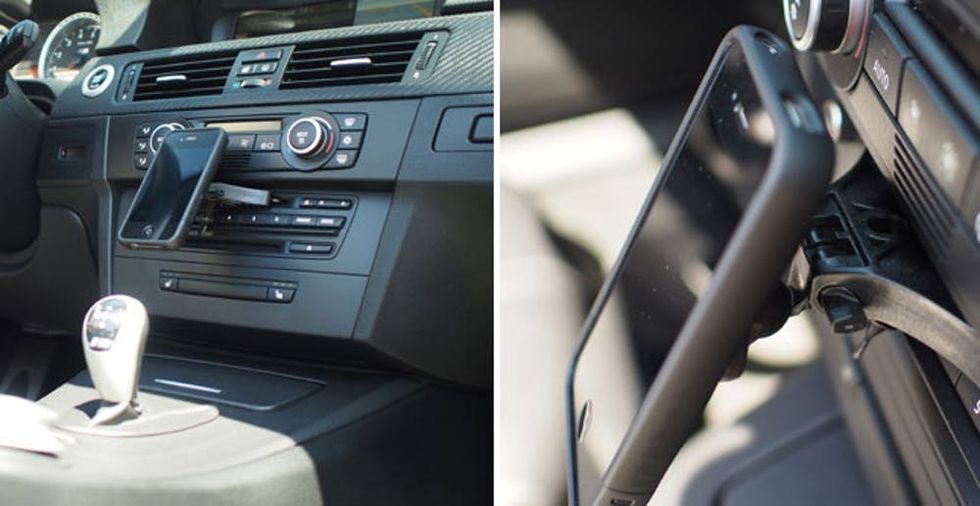 6. The nGroove Snap by Mountek ($25): Put the CD player in your car to good use with this gadget that lets you mount your phone, mp3 player, or GPS in the slot. Unless of course you still use your CD player for CDs, and in that case we need to have a talk.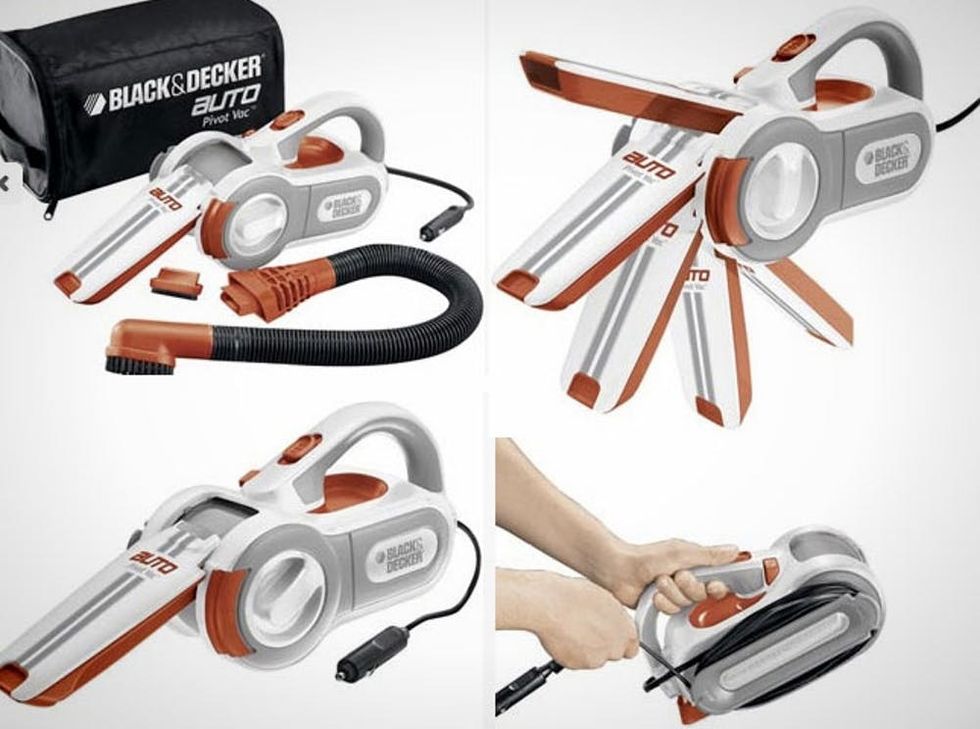 7. Black & Decker 12V Automotive Pivoting Vac ($69): For the neatniks among us this compact little vacuum will keep your car pristine between detailing sessions. Plus, it plugs into your cigarette lighter which means you can clean anytime, anywhere.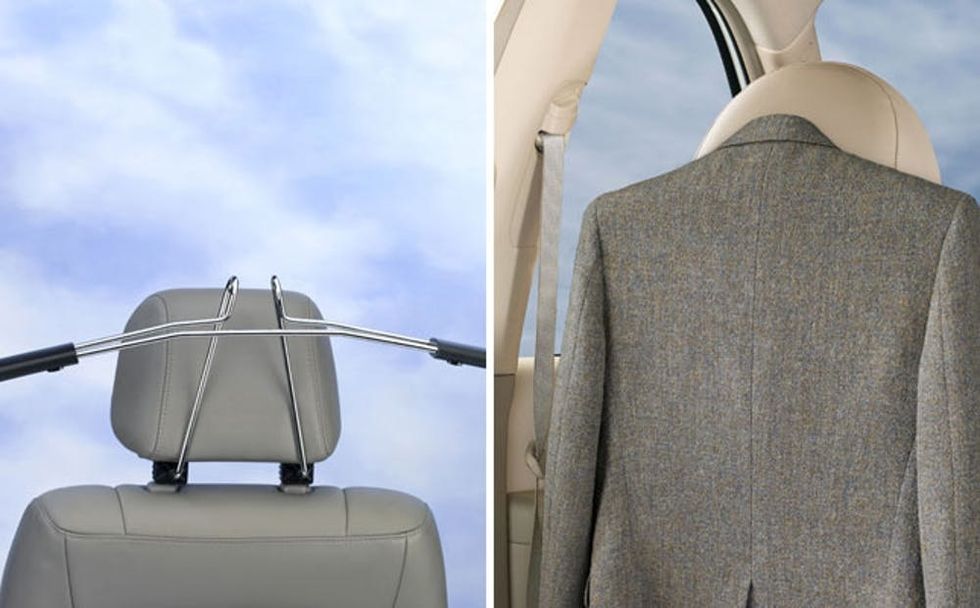 8. Car Coat Hanger ($17): What car would be complete without a hanger to keep your jacket, or evening cocktail dress wrinkle-free? This clothes valet conveniently clips onto your seats headrest.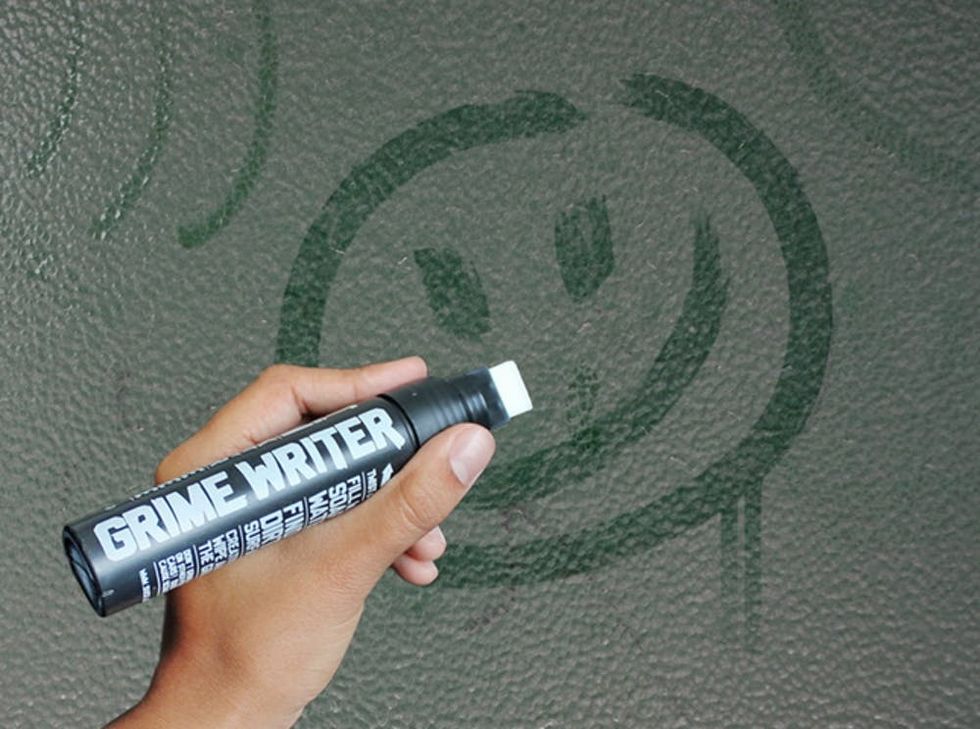 9. Grime Writer (£7.50): Tag your friends' dirty cars with this felt tip pen that can be filled and refilled with cleaning solution. It's way to show off your artistic side while giving a gentle reminder to head to the car wash.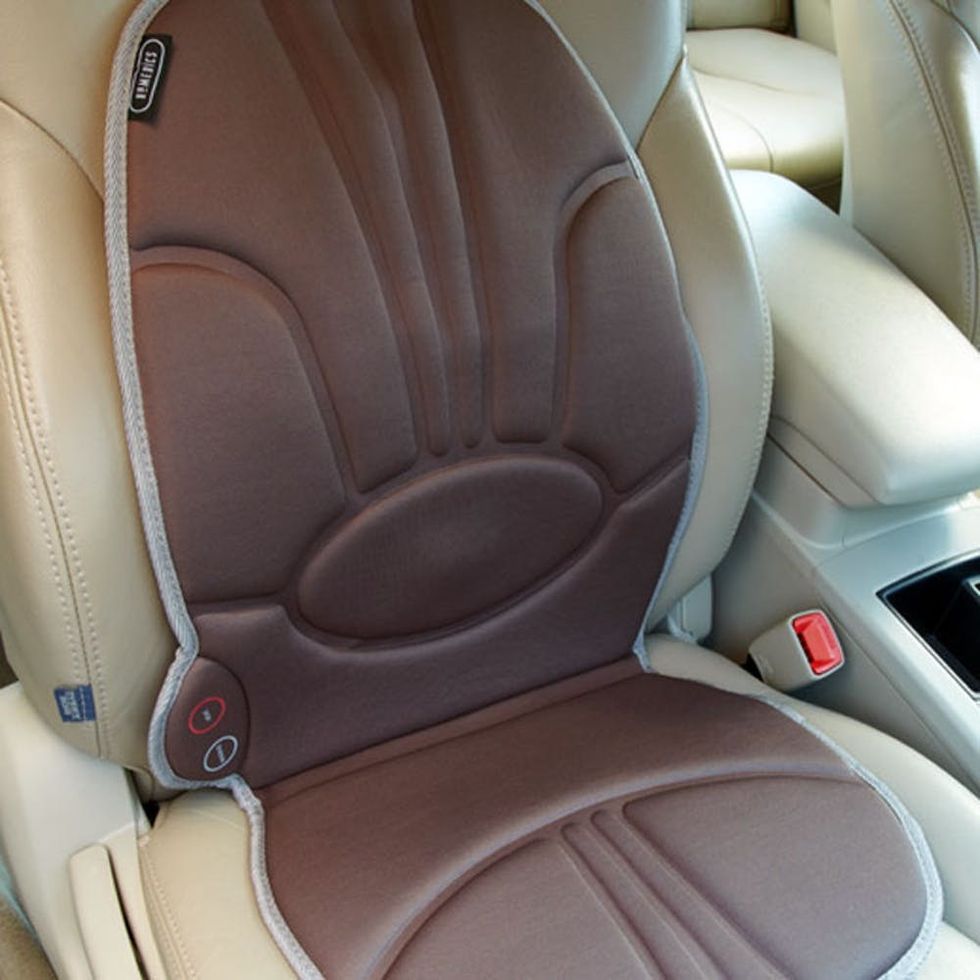 10. Car Cushion with Massage and Heat ($40): You don't need to have a luxury car to drive in the lap of luxury. This massaging (and heated!) car cushion will melt those stressful driving situations away in no time flat. Now if only you could put your feet up.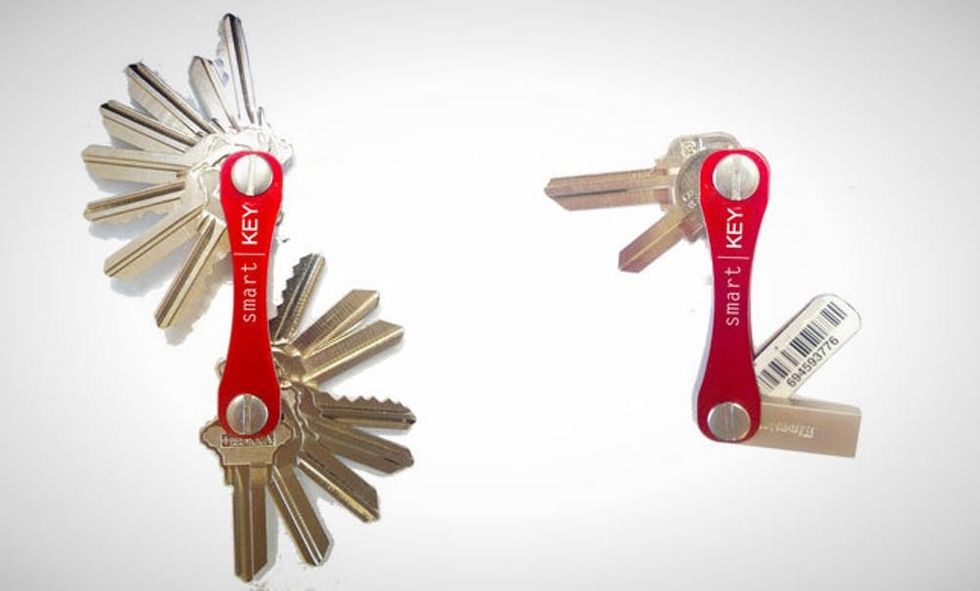 11. Smart Key ($23): A jangly keychain is a thing of the past with this army-knife inspired key ring that can fit up to 100 keys (if you're really important that is). Our favorite part? It's so compact that your keys will no longer take up half your evening bag on your next night out.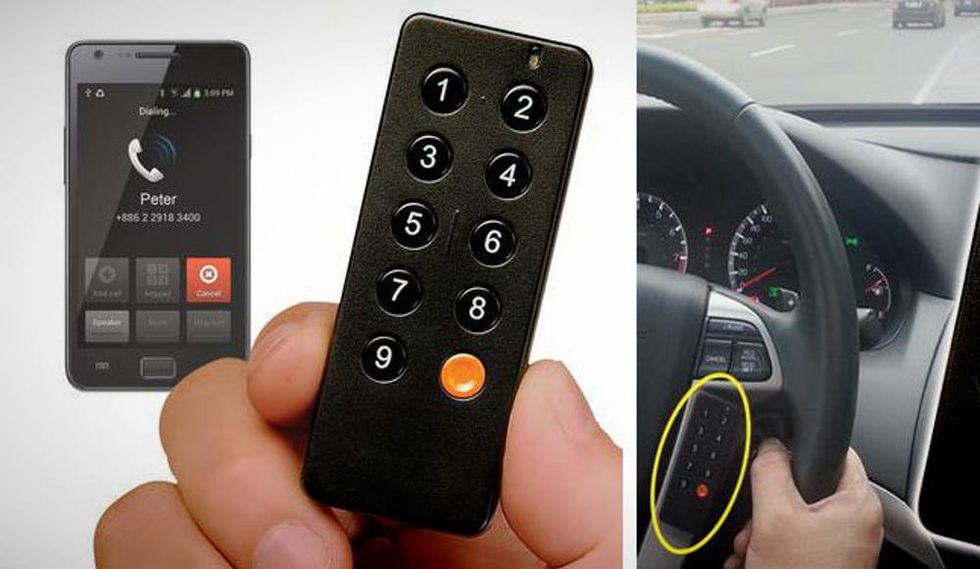 12. SD1 Speed Dial Controller ($42): Keep your favorite contacts in reach with the push of a button. Program up to nine contacts into the app, then just push to dial while on the go. It's the safest way to make calls from the road. (Compatible with Android and Blackberry smartphones.)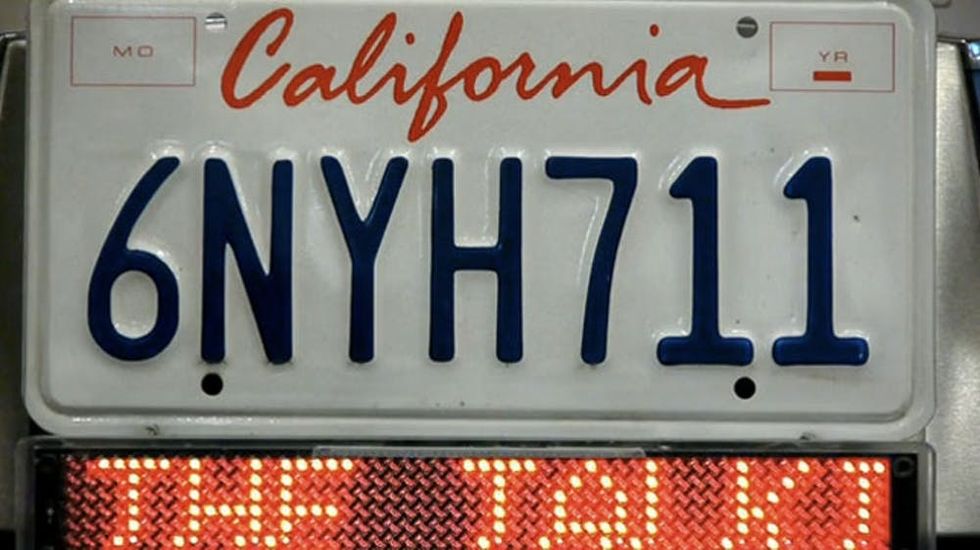 13. Snapjaw Interactive Digital Bumper Sticker ($99): Let your bumper do the talking without having to commit to saying one thing. Snapjaw is a scrolling LED screen that attaches to your license plate and can be updated via text message. Now you can tell that other driver to turn off their turn signal.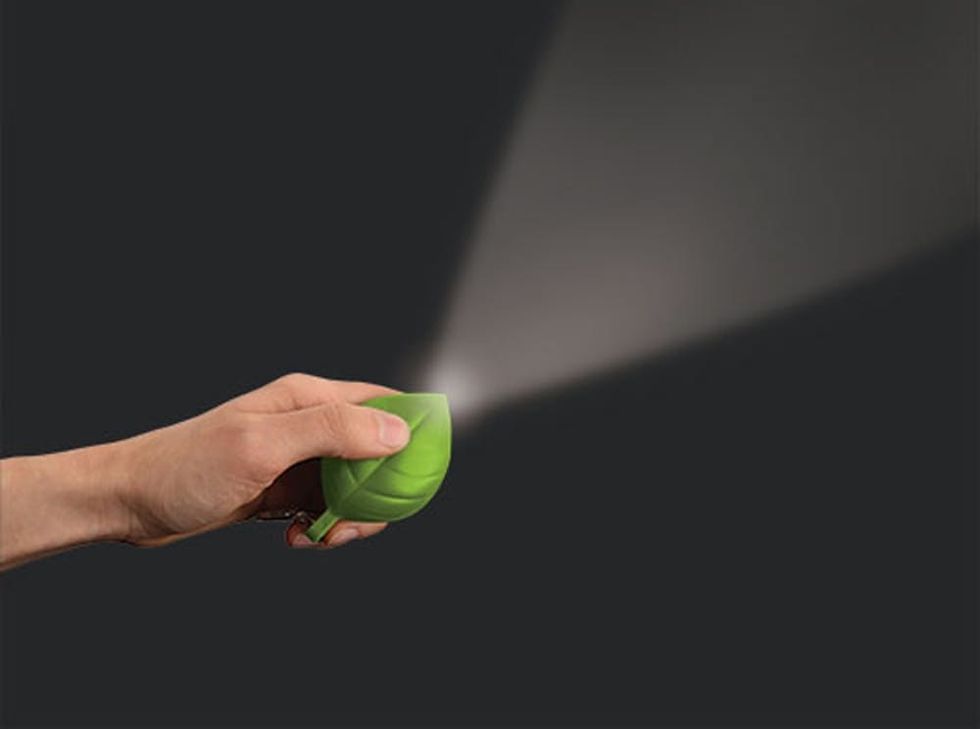 14. Leaf Solar Flashlight ($9): Make sure you don't get stuck in the dark again with this flashlight keychain. It has a solar charger so no need to worry about a battery.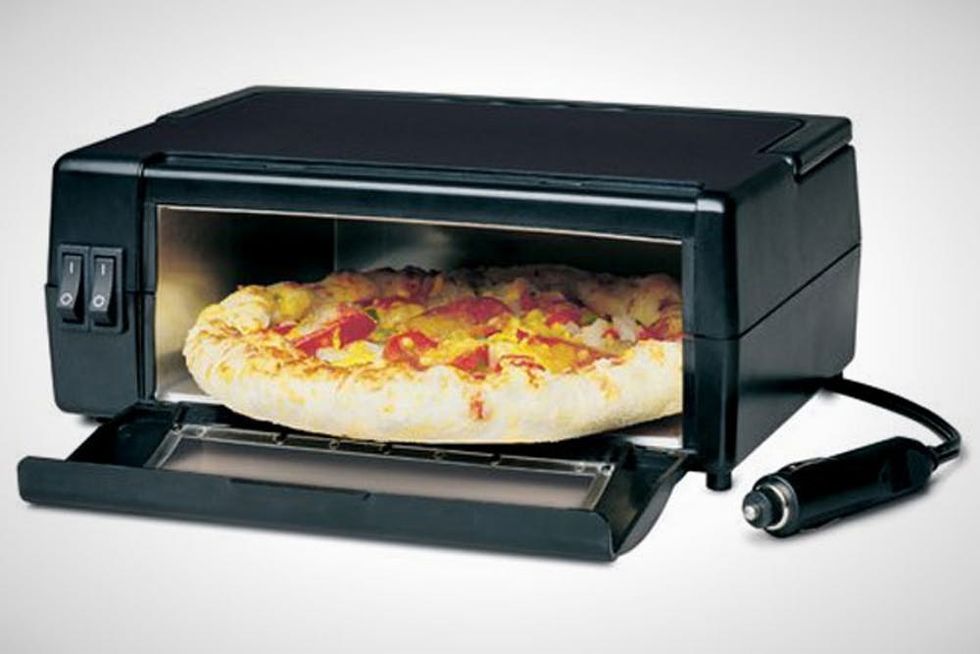 15. Portable Pizza Oven ($35): What pimped out car would be complete without a portable pizza oven? Just think of how road trips will forever be changed when you no longer have to endure the options of rest stop vending machines.
What cool car gadgets have you seen lately? Any favorites from the list above? Talk to us in the comments below.