People Are Seriously Peeved Over Cara Delevingne's New Jimmy Choo Campaign
Dec 22, 2017
Just when we had started to forget about Kendall Jenner's controversial Pepsi commericial, another supermodel ad has popped up to take its place. Jimmy Choo is now catching MAJOR heat after recently unveiling a holiday shoe campaign starring Cara Delevingne titled "Shimmer in the Dark" that many feel promotes sexist culture.
---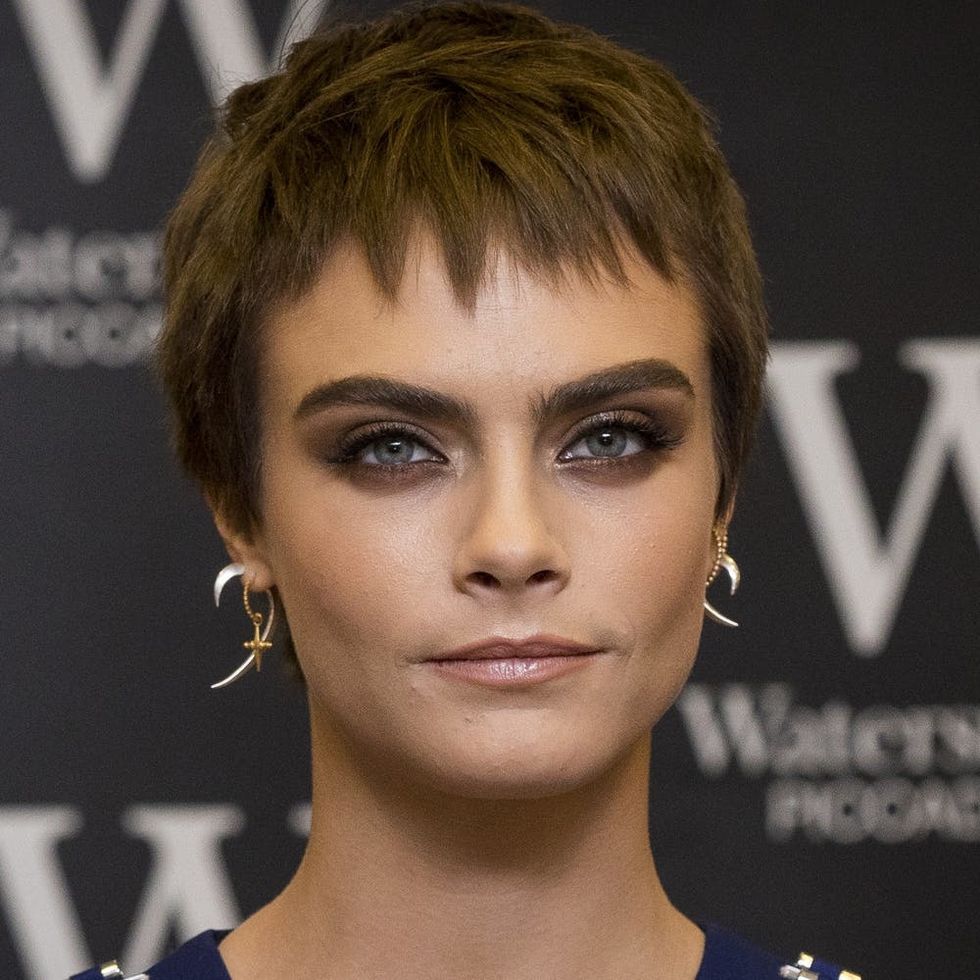 The 1:49-second clip features Delevingne, 25, walking through a crowded city in a bright red, itty bitty mini dress with a brand new pair of sparkly Jimmy Choo heel booties. As she sashays down the street, a man in a stairwell ogles her before whistling and saying, "Nice shoes, lady."
She's also called after a street vendor, who shouts out, "Hey great shoes!" as she walks away.
The internet was up in arms over the spot, which many feel promotes sexist rape culture, particularly in a time of sensitivity following the many sexual misconduct stories to surface in 2017.
There were some, however, felt that it was much ado about nothing.
Really confused to how the new Jimmy Choo ad promotes rape culture. Literally just a girl feeling confident 🙄🤔

— Jess (@jessiemoon14) December 22, 2017
okay so i kind of understand people complaining about the jimmy choo ad. kind of. but like, why aren't there so many people complaining about the way men are shown in ads? forrrr example, paco rabanne pure xs ad where women are watching him undress through a two way mirror?

— Kayleigh (@thekayleighk) December 22, 2017
Jimmy Choo's advert w Cara Delevingne does not glamourise & promote rape culture. A sparkly pair of shoes doesn't urge somebody to have sex with someone w/out permission. It's an advert about their campaign, & that their range draws attention. Ya'll r so quick to fault everything

— ♡ (@dangagb) December 22, 2017
The new Jimmy Choo Ad does not promote rape! Grow up people!! It's an innocent comment designed to draw attention to the shoes… 🙃

— Will (@WCecha) December 22, 2017
While the ad was still visible on the brand's YouTube page as of press time, it was removed from social media.
The Valerian and the City of a Thousand Planets actress has issued no response.
Do you think the ad was in poor taste? Let us know over @BritandCo.
(Photos via Tristan Fewings/Getty)