11 Color Correcting Solutions to Common Beauty Problems
Oct 25, 2015
It seems like every week there's a new beauty hack that is being touted as the next big thing. Oftentimes these fads come and go, but there's one that has stuck around for some time now: color correcting. The basic premise of this beauty solution is that, in order to neutralize a common beauty complaint, you can examine the primary color of the problem and then use a complementary shade to counteract it. This method has really caught on in the industry, and many brands now offer colored solutions for various beauty ailments. We've rounded up 11 of our favorite color-correcting products that help cancel out some of our most common beauty complaints.
---
Problem: Red Spots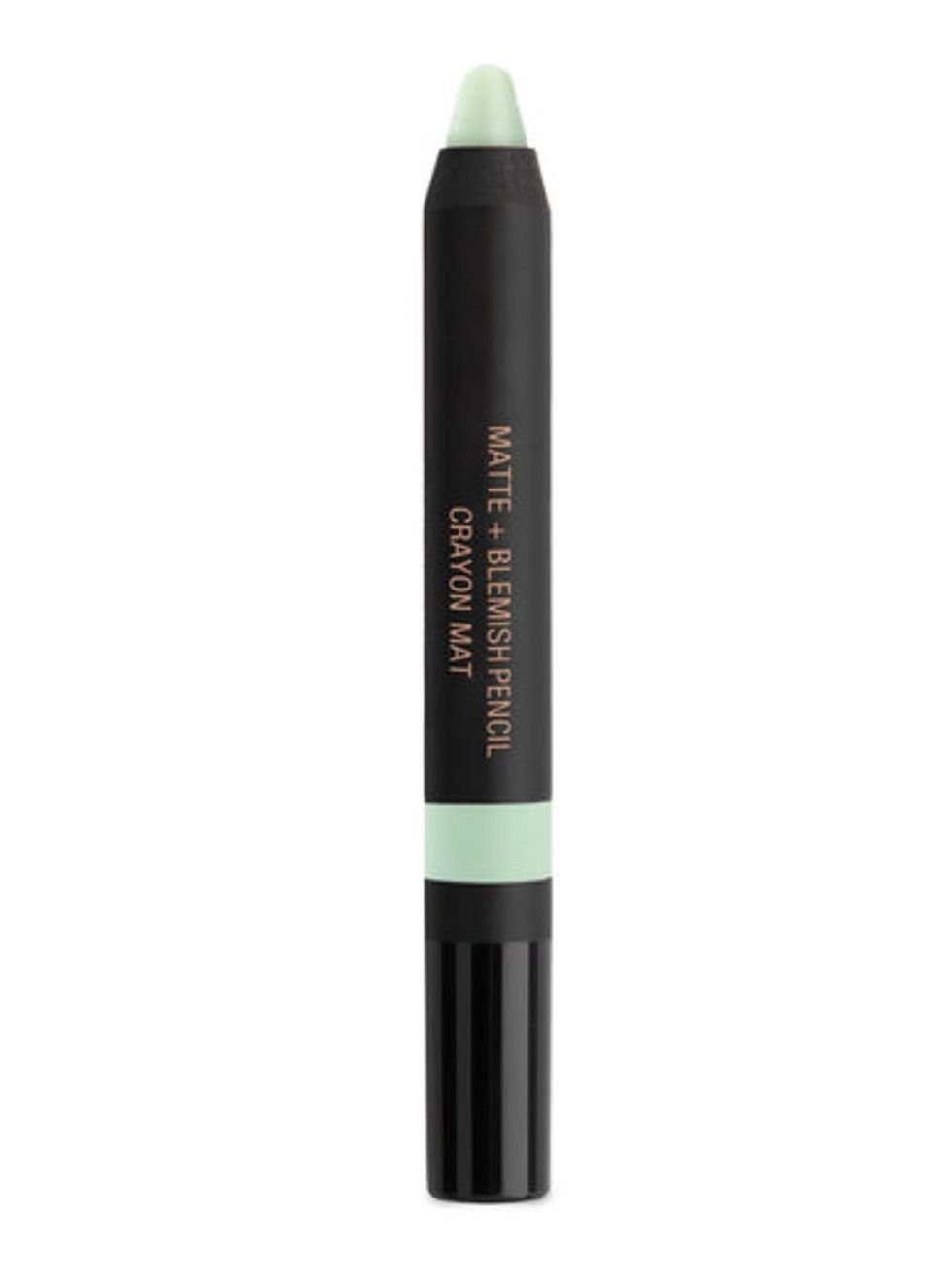 1. Nudestix Skin Pencil in Matte + Blemish ($24): Red's opposite on the color wheel is green, making a green formula the perfect solution for covering up angry red blemishes. This pencil from Nudestix not only color corrects and matte-ifys red spots, but it also helps heal them with anti-inflammatory ingredients such as Salicylic acid.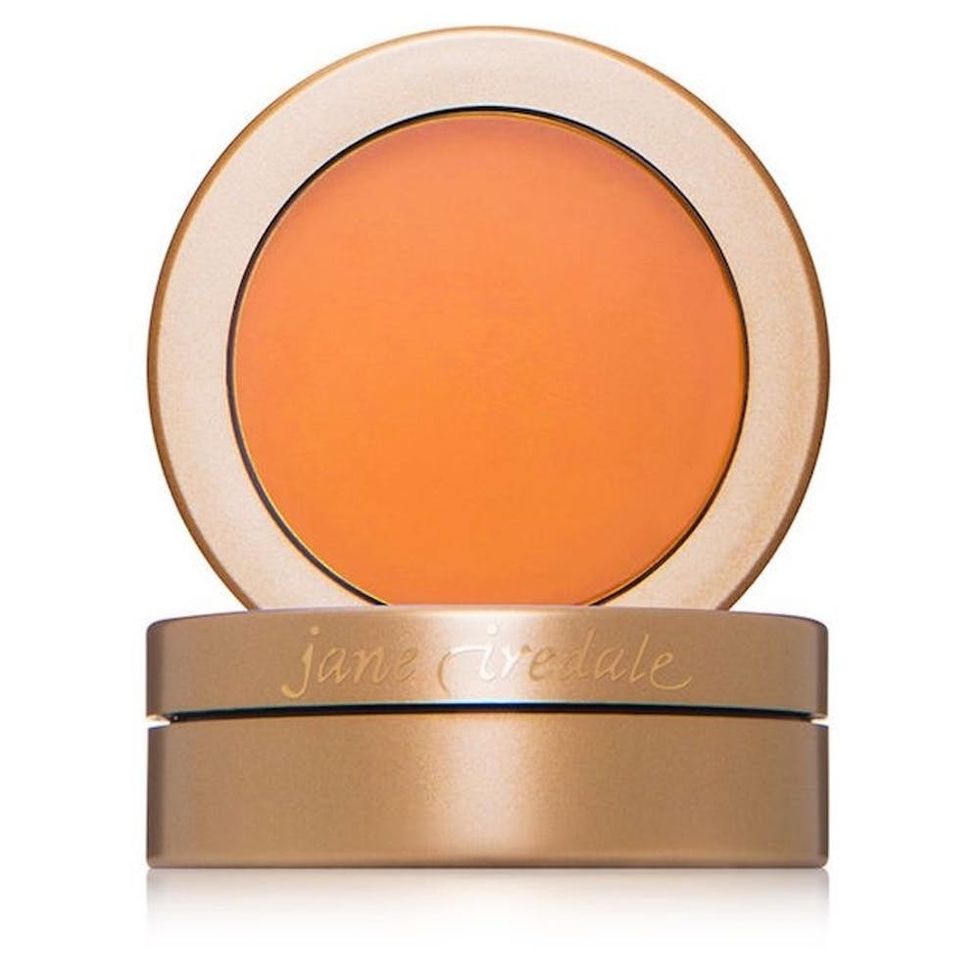 2. Jane Iredale Enlighten Concealer No. 1 ($29): Dark circles come in all different shapes and sizes, but if they are more blue in tone then the best way to counteract that is with a a peach-y concealer. This creamy formula helps to not only conceal but also brighten up blue under-eye circles.
Problem: Blue Dark Circles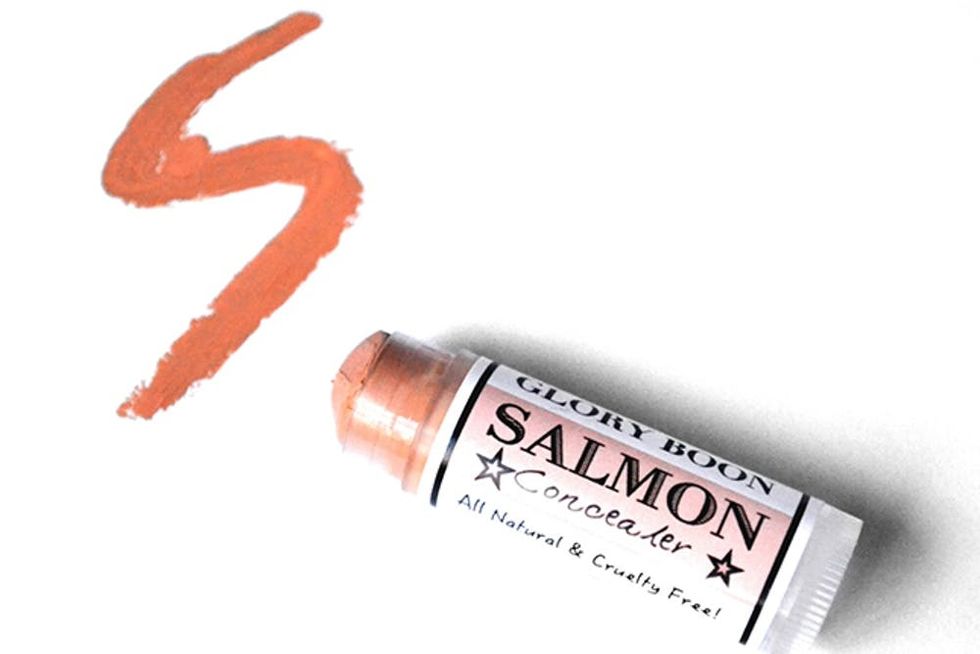 3. GloryBoon Salmon Concealer Crayon ($7): Salmon concealers work just as well for counteracting the darkness caused by blue-toned circles. This particular formula is all natural and comes in a travel-friendly container, making it the perfect choice for covering up under-eye bags on the go.
Problem: Purple Dark Circles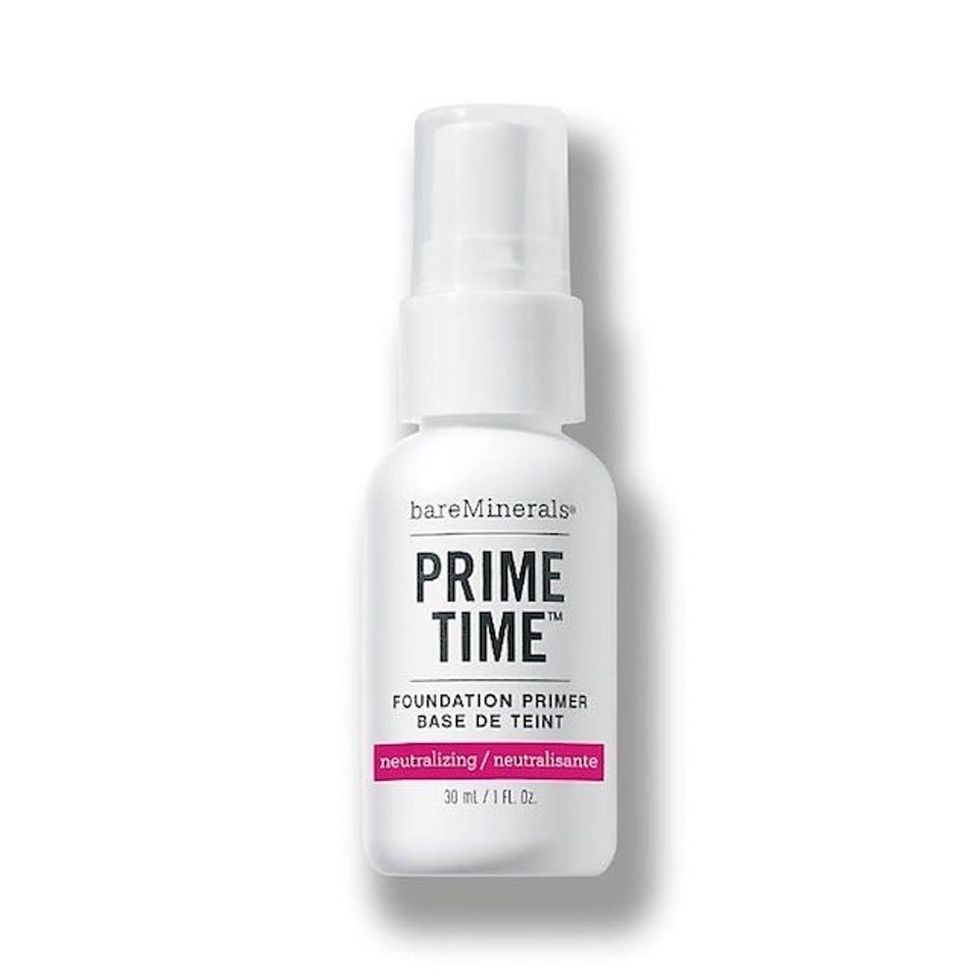 5. Bare Minerals PrimeTime Neutralizing Primer ($24): With a yellow-toned base, this primer from Bare Minerals aims to even out redness and discoloration, leaving you with a great base for applying any additional makeup.
Problem: Uneven Skintone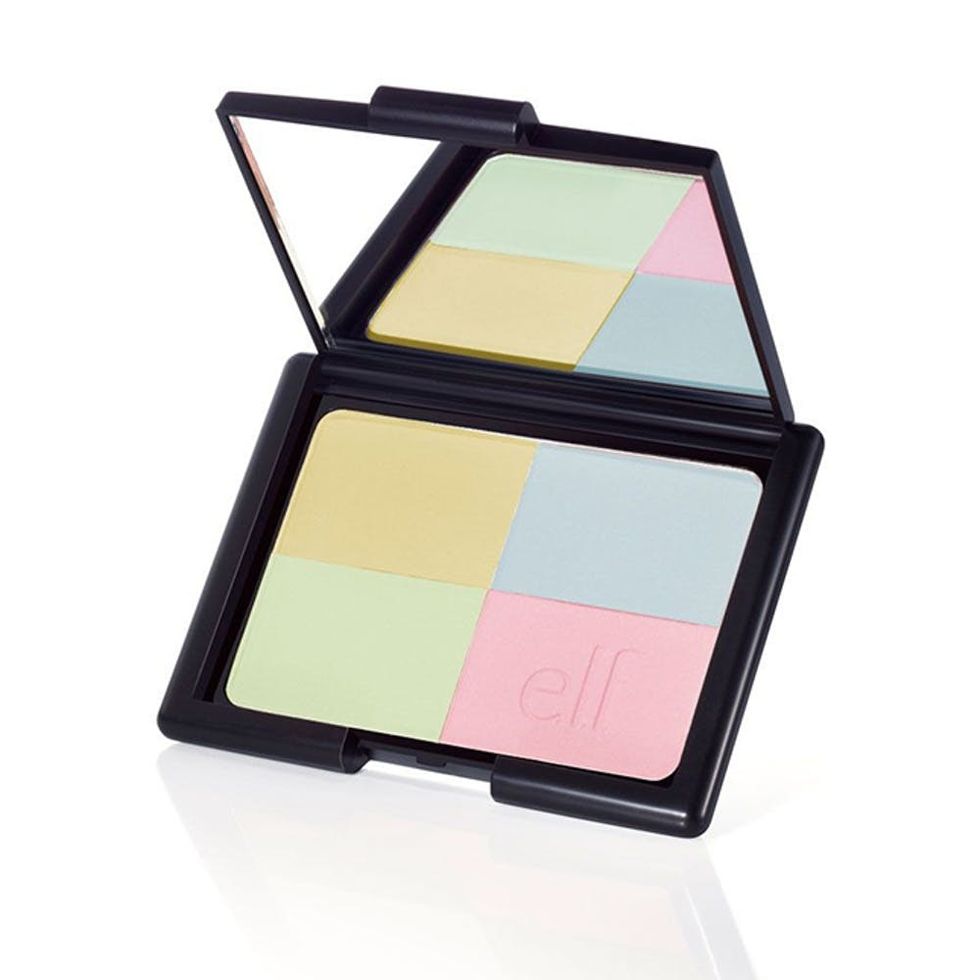 6. E.L.F. Studio Tone Correcting Powder ($3): Sometimes one color just isn't going to cut it, so why not try out a few? Sold in both warm and cool palettes, this affordable powder compact includes four colors that can be mixed and matched to address any of your skin's needs or issues.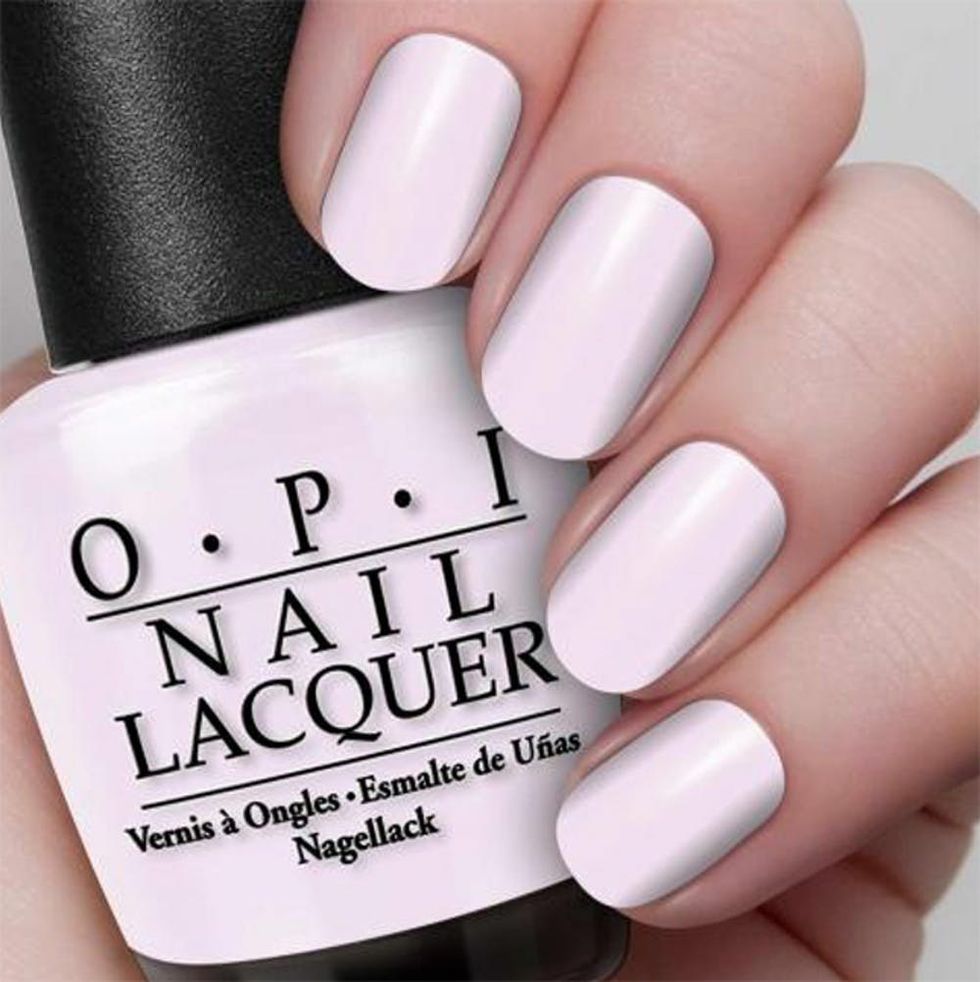 7. OPI Care to Danse? ($5): We've all dealt with yellow nails at one time or another. A great way to offset the unpleasant color is by using a sheer lavender polish. Wear it alone or underneath a darker color.
Problem: Yellow Nails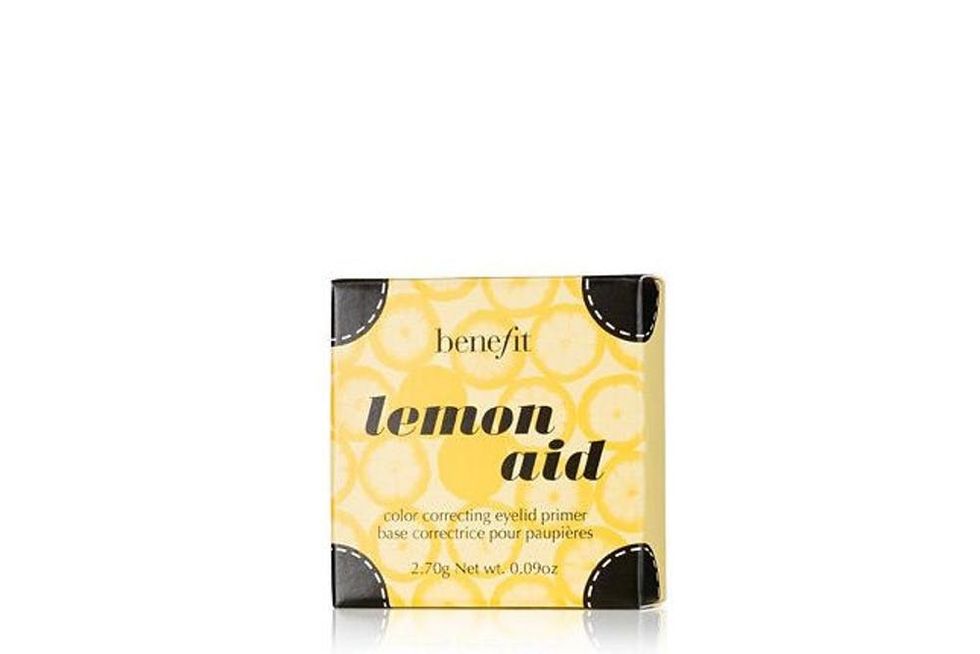 8. Benefit Lemon Aid Color Corrector for Eyelids ($20): If you want to show off your new, beautiful eyeshadow, there's nothing worse than having dark lids preventing the color from really popping. This yellow-toned primer is a fab solution for color correcting red, dark lids, and it also provides a nice base for all your shadow needs.
Problem: Dark Eyelids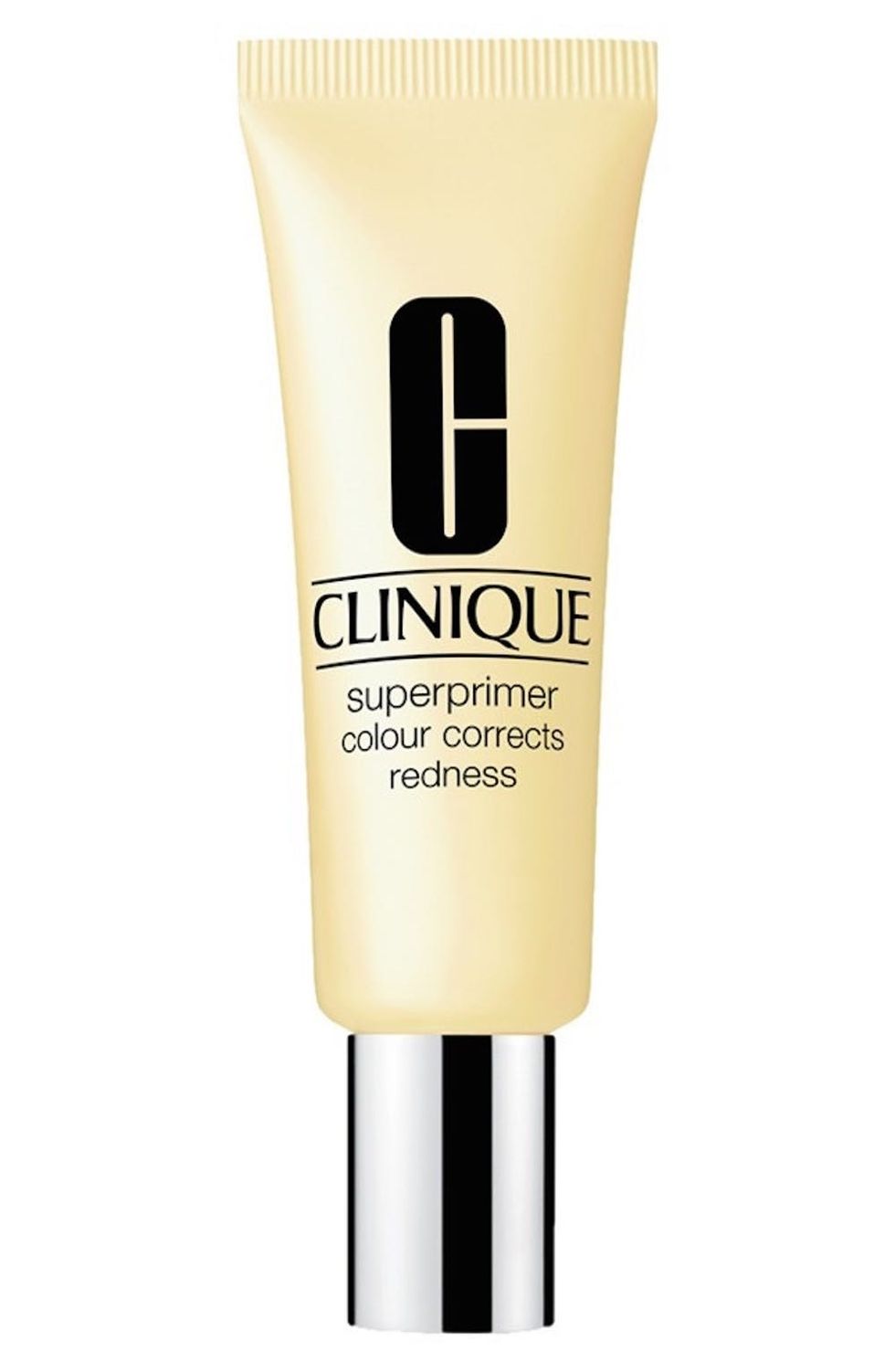 9. Clinique Superprimer in "Corrects Redness" ($24): Whether you're dealing with rosacea or just irritated, red skin, you will love how effective a yellow primer is at neutralizing your face. This primer from Clinique is a sheer liquid option that aims to color correct red skin so you won't have to cake on foundation in an attempt to cover it up.
Problem: Rosacea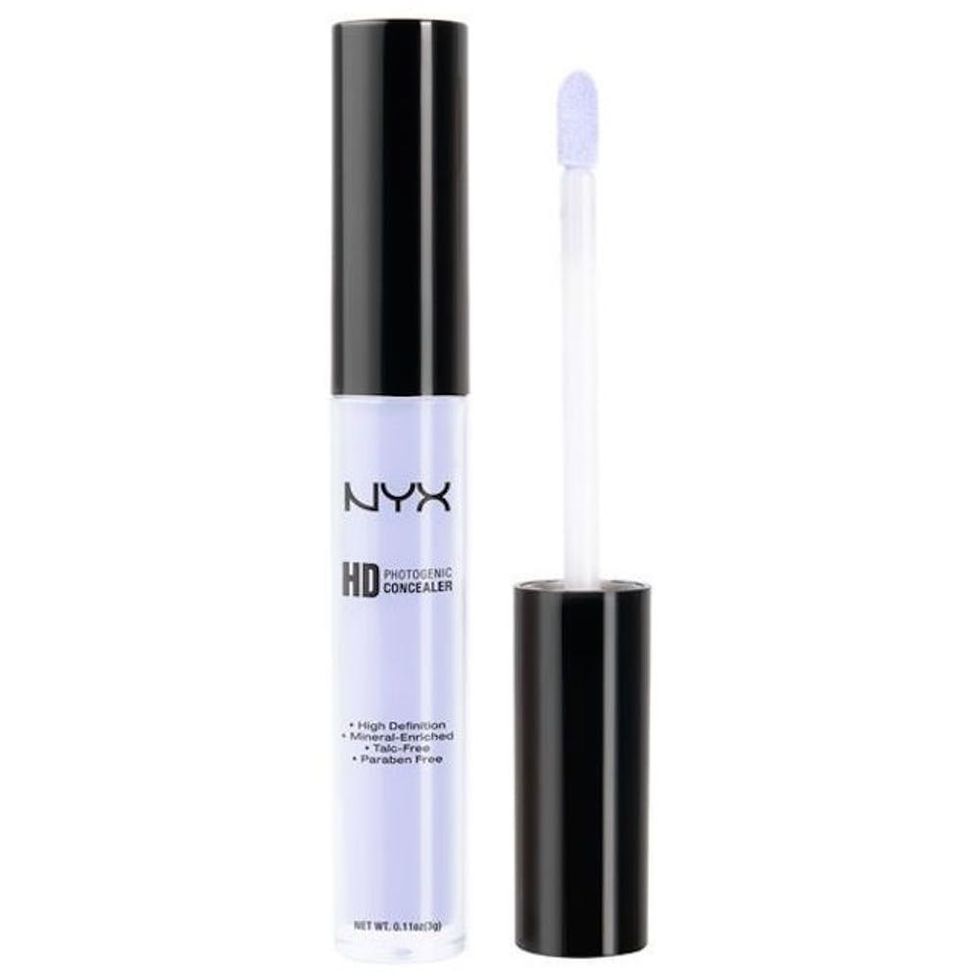 10. NYX Concealer Wand in Lavender ($5): Brighten up your skin with lavender, a color that is ensured to instantly correct the look of dull, sallow spots. This concealer works particularly well at brightening up skin with yellow or neutral undertones.
Problem: Dull Skin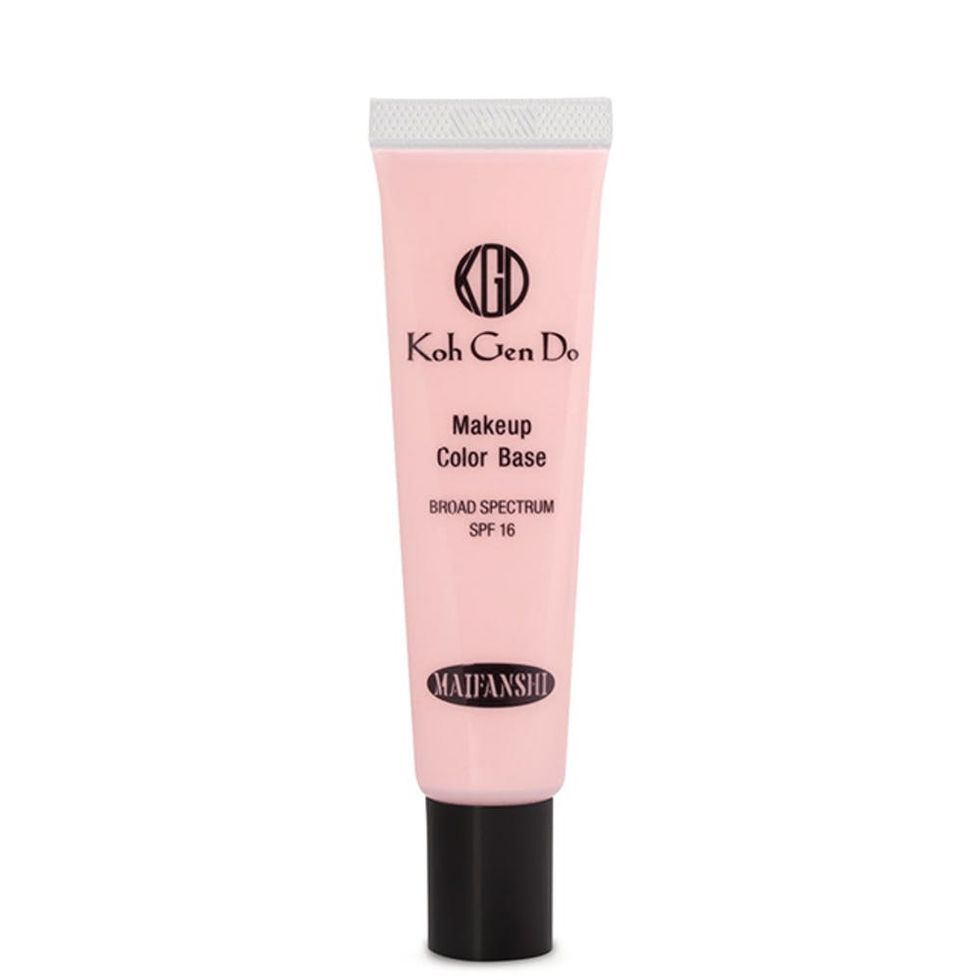 11. Koh Gen Do Malfanshi Makeup Color Base in Lavender Pink ($48): If your complexion is in need of an all-around pick-me-up, then try something like this lavender-pink color base. The formula is sheer, so it can be worn underneath foundation, but the particular color of this base is guaranteed to liven up any complexion.
Morgan Hart
Morgan is a photographer, skincare addict and blogger over at Blushing Wit. She has a deep love for writing, sunshine and Chris Pratt.
Beauty