Make These Ice Cream Sundae Oreo Cookie Cups
Jul 27, 2014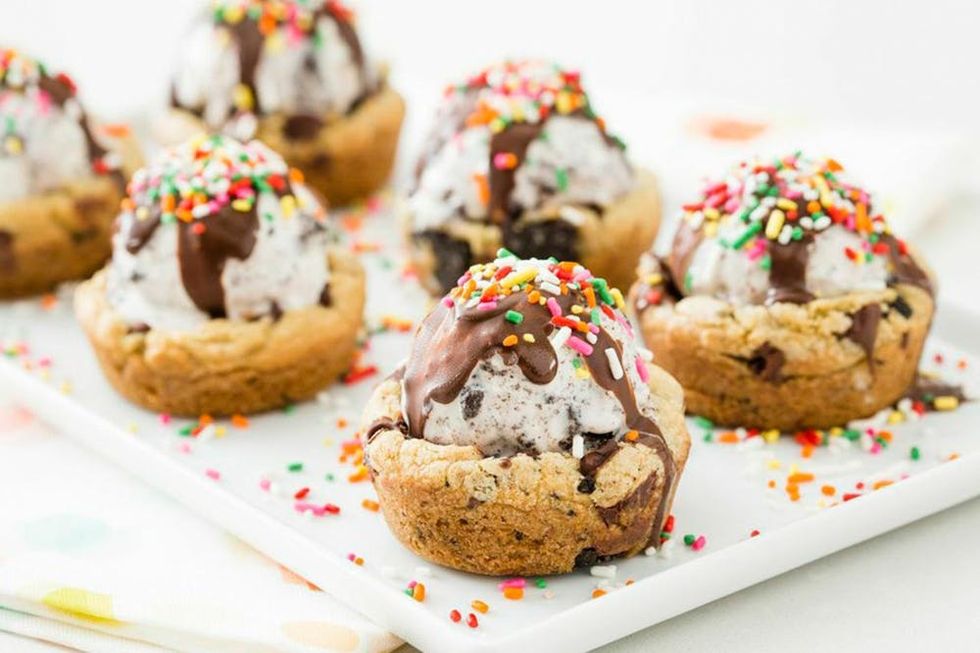 ---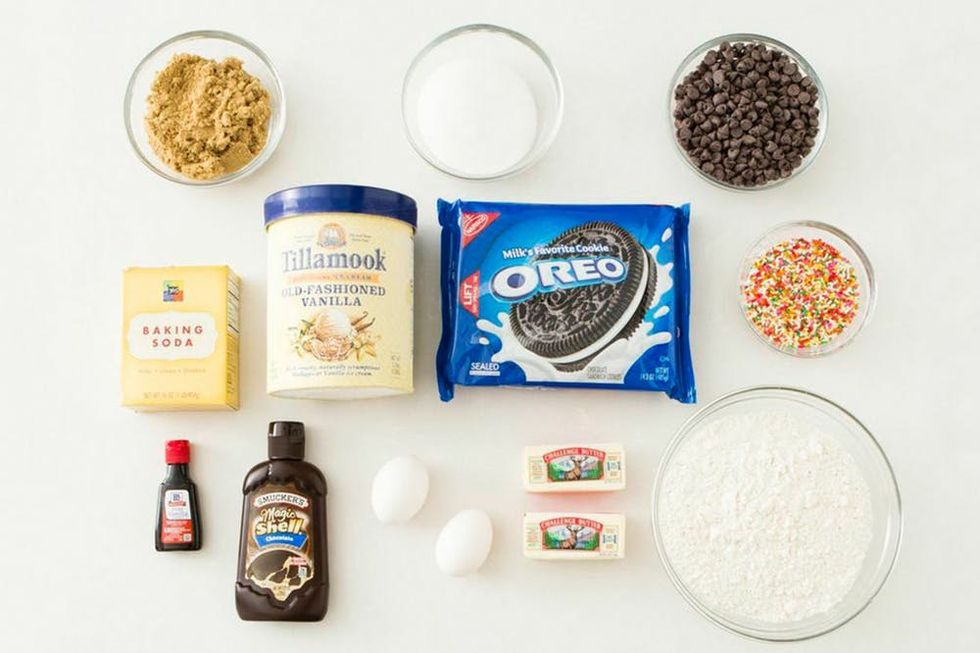 Instructions: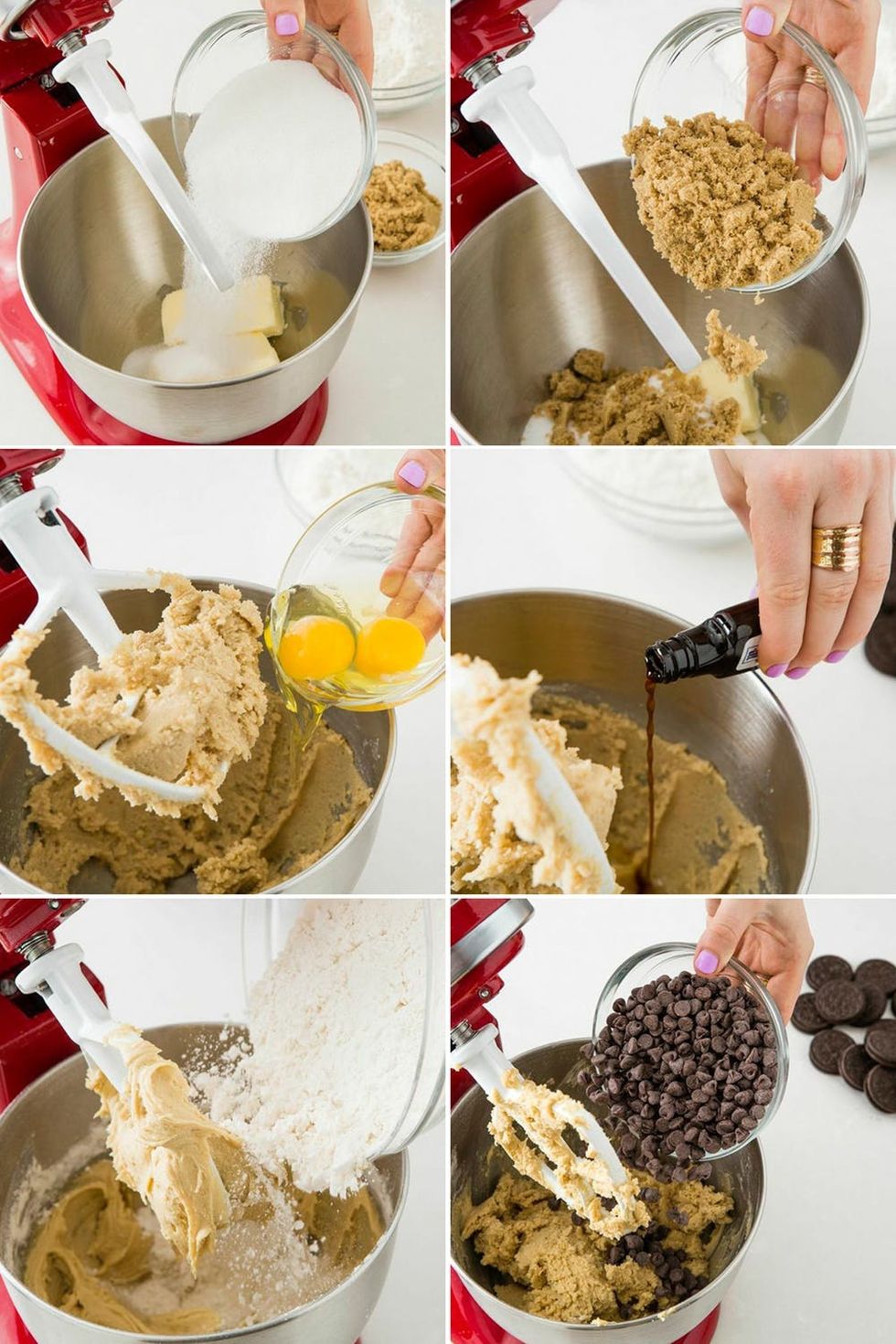 Preheat oven to 350 degrees F. Beat butter, granulated sugar and brown sugar in a mixer until creamy. Add eggs and vanilla. Mix. Add dry ingredients and stir in chocolate chips.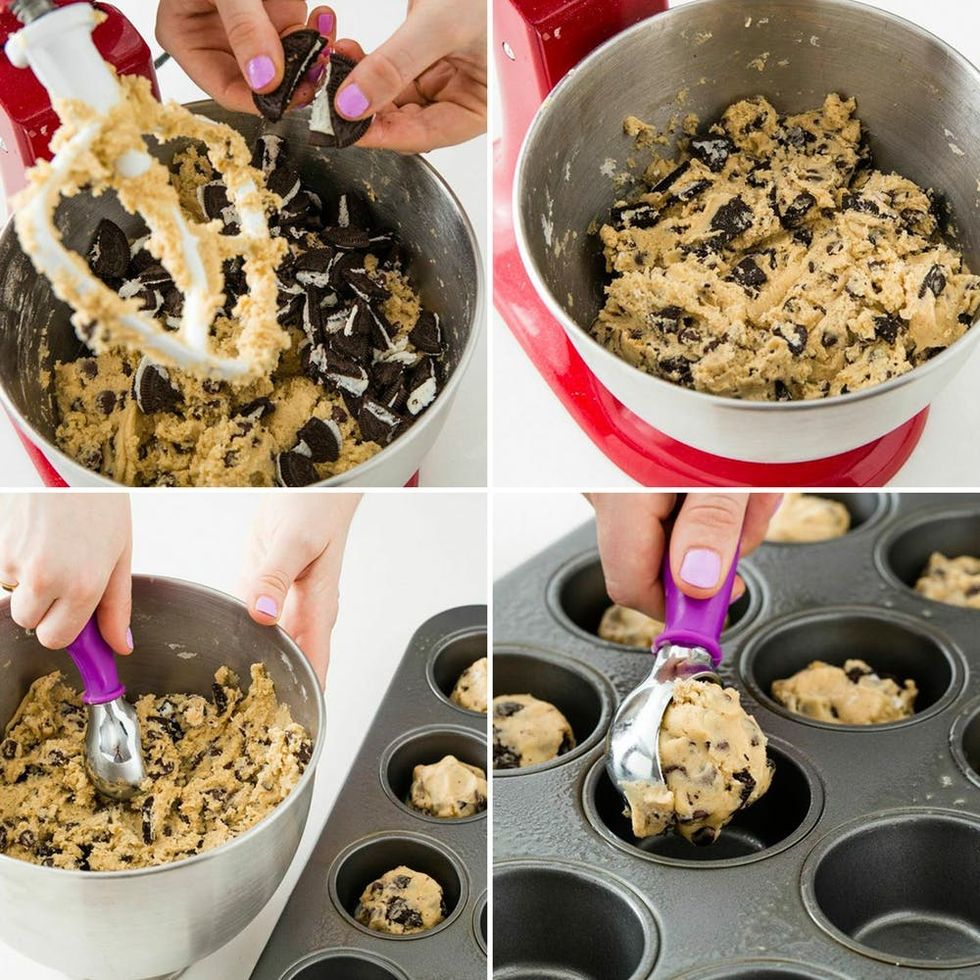 Break up 12 Oreos and add them to the dough. Mix. Scoop the dough into a muffin pan. Bake for 15 minutes.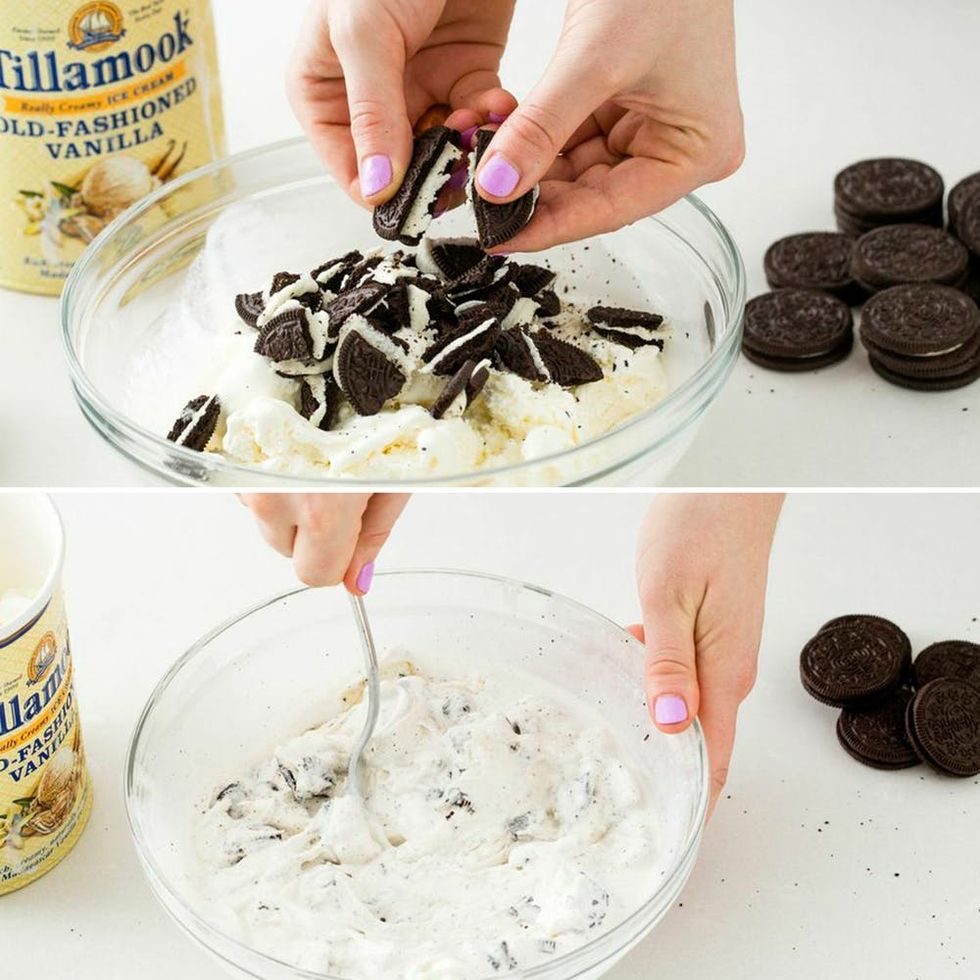 In a large bowl, combine one carton of softened vanilla ice cream with 24 Oreos. Freeze for 45 minutes, or until the ice cream is firm.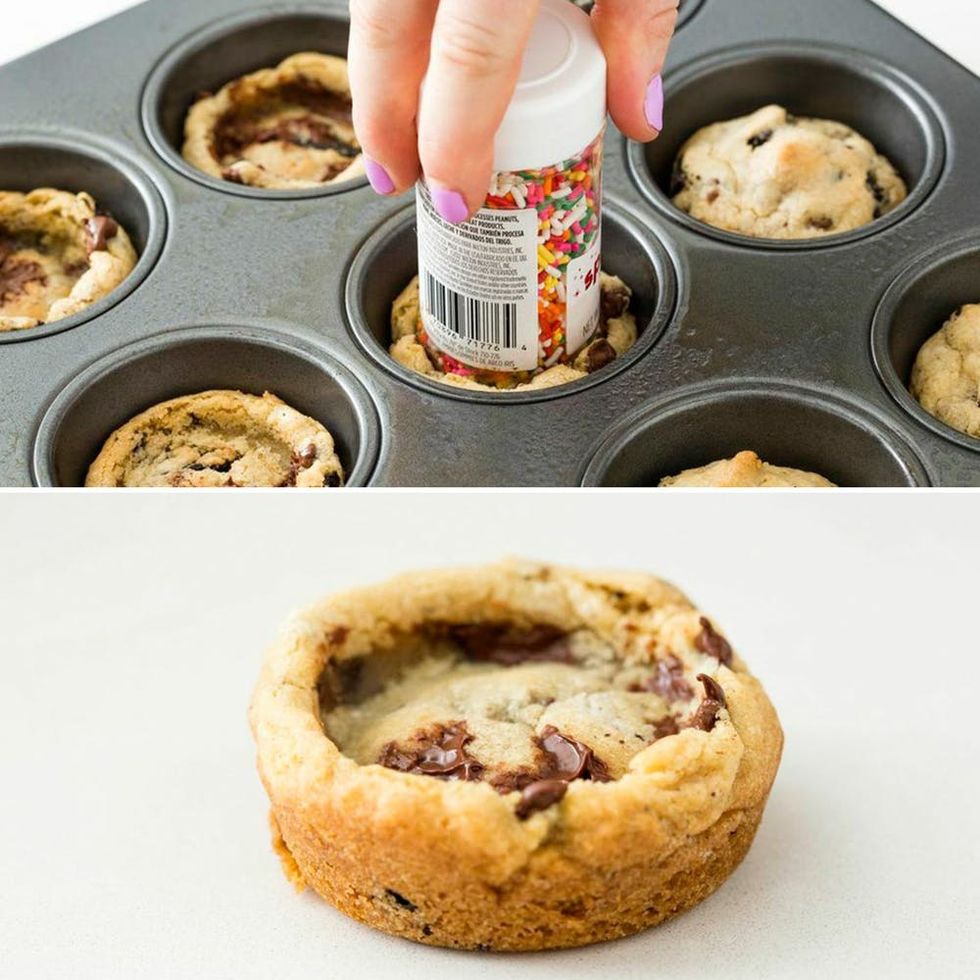 Remove the cookies from the oven. Press a sprinkle container into each cookie to make a cup. So easy, right? Let the cookie cups cool.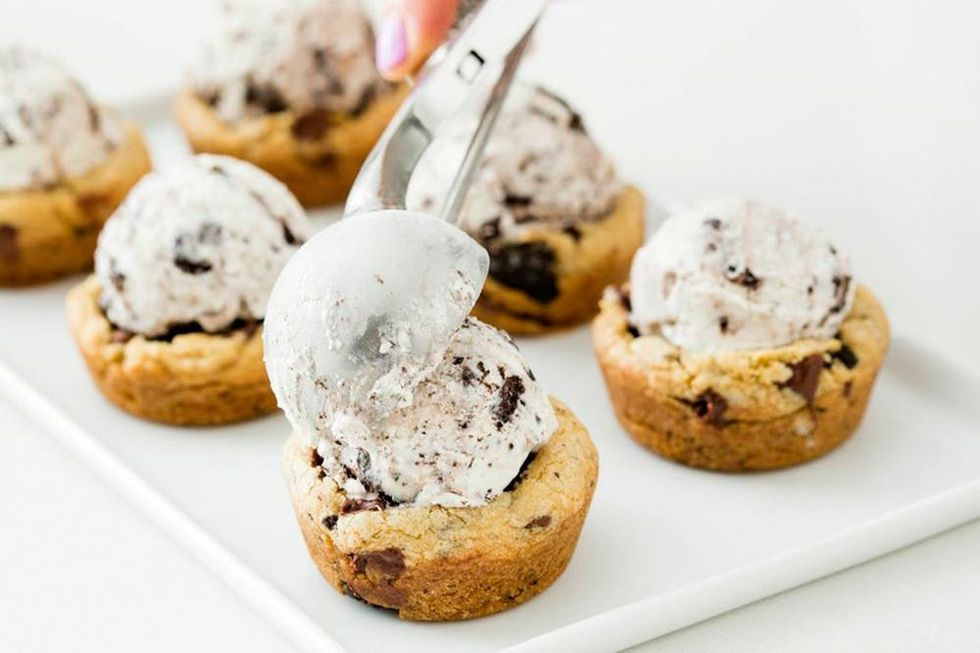 Remove ice cream from the freezer. Fill each cookie cup with one scoop of ice cream. It's a cookies and cream explosion!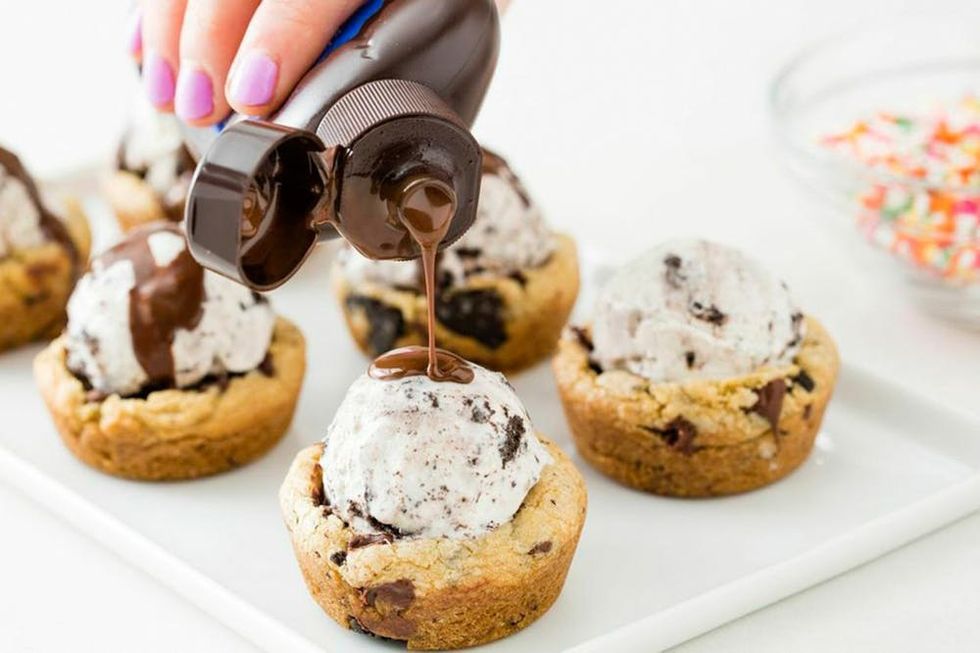 Top with magic shell.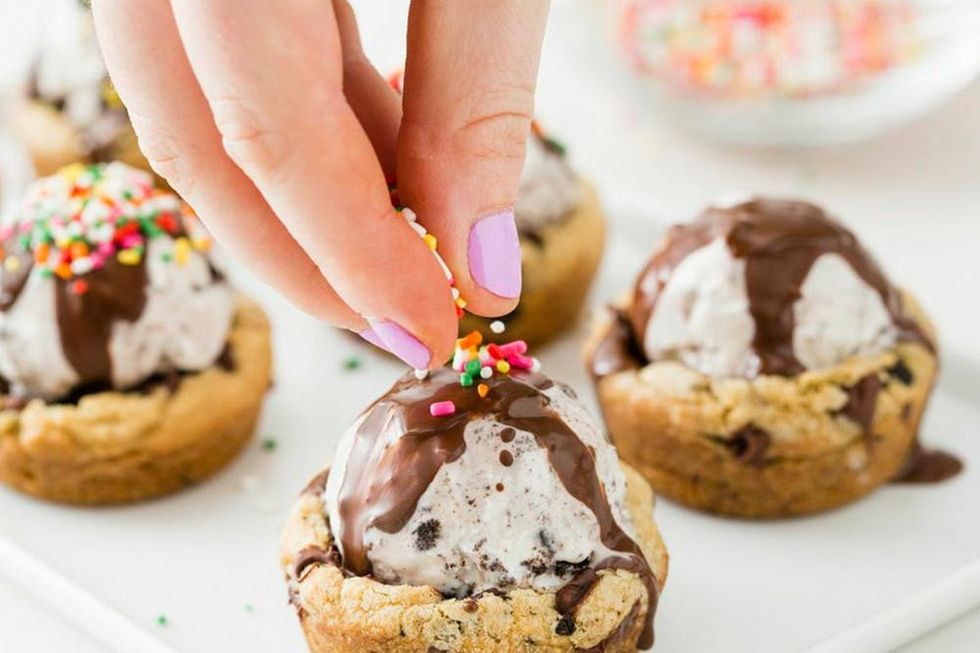 Hit 'em with some sprinkles!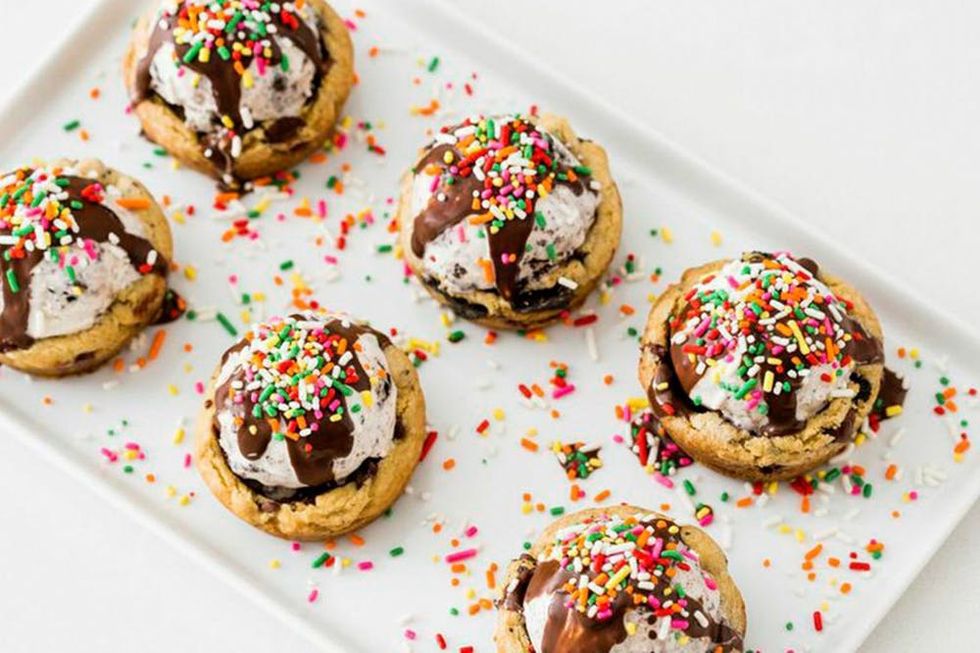 Ta-da!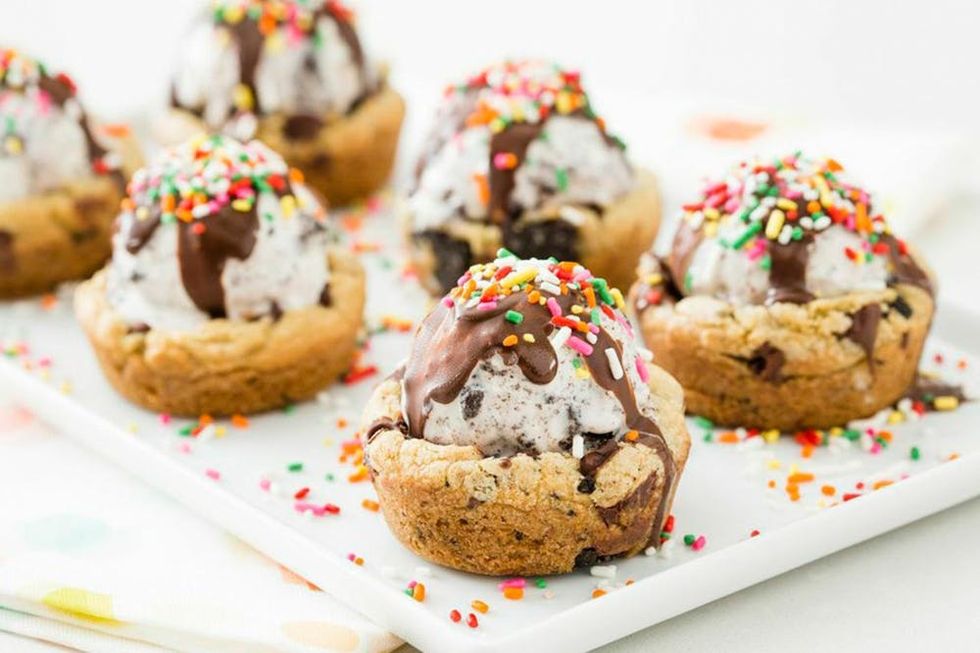 Now THAT'S a party on a platter.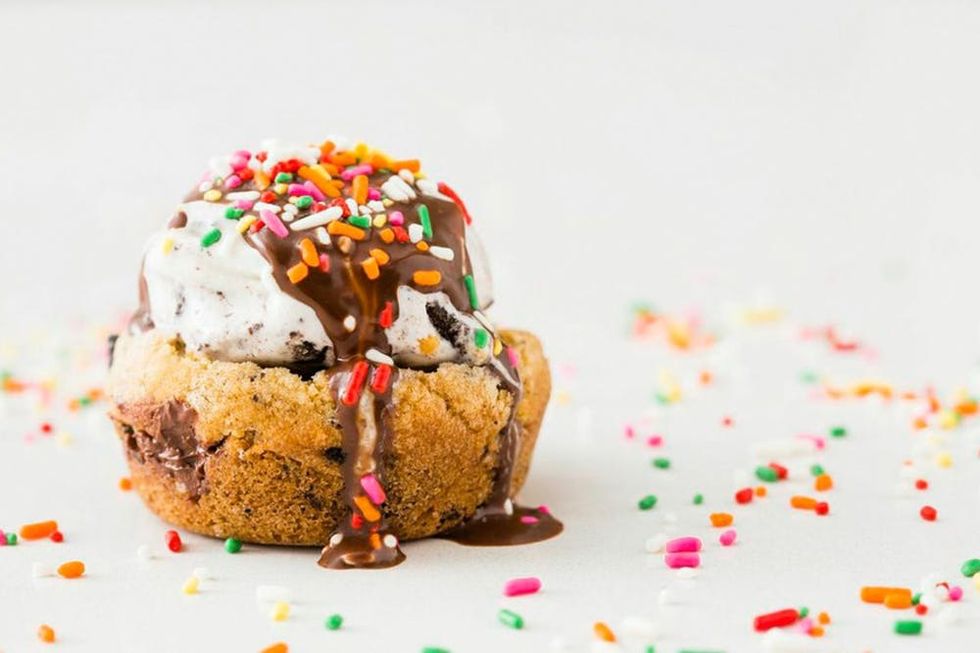 NBD. We're just in ice cream sundae heaven.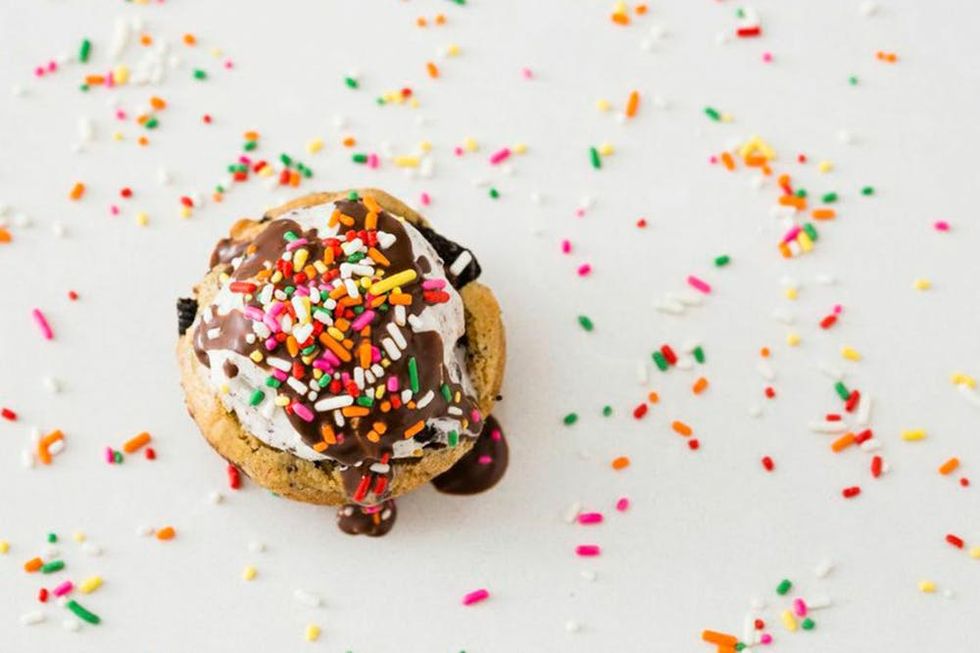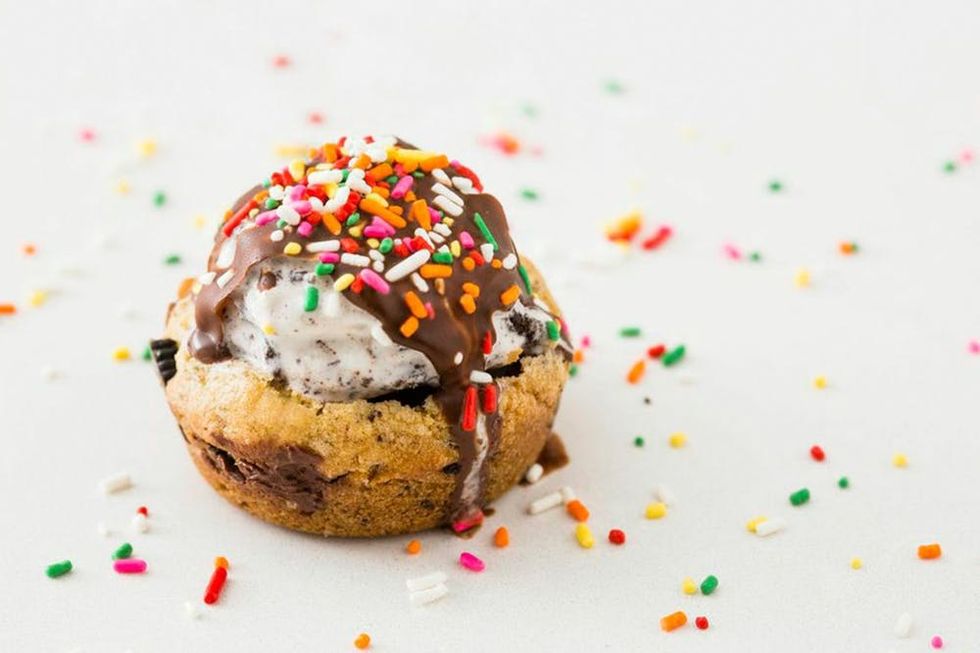 Enjoy!
What are your favorite ice cream treats? Drop us a line in the comments below or on Twitter!