3 Dairy-Free Milkshakes That'll Make You Want to Shake It
Aug 01, 2013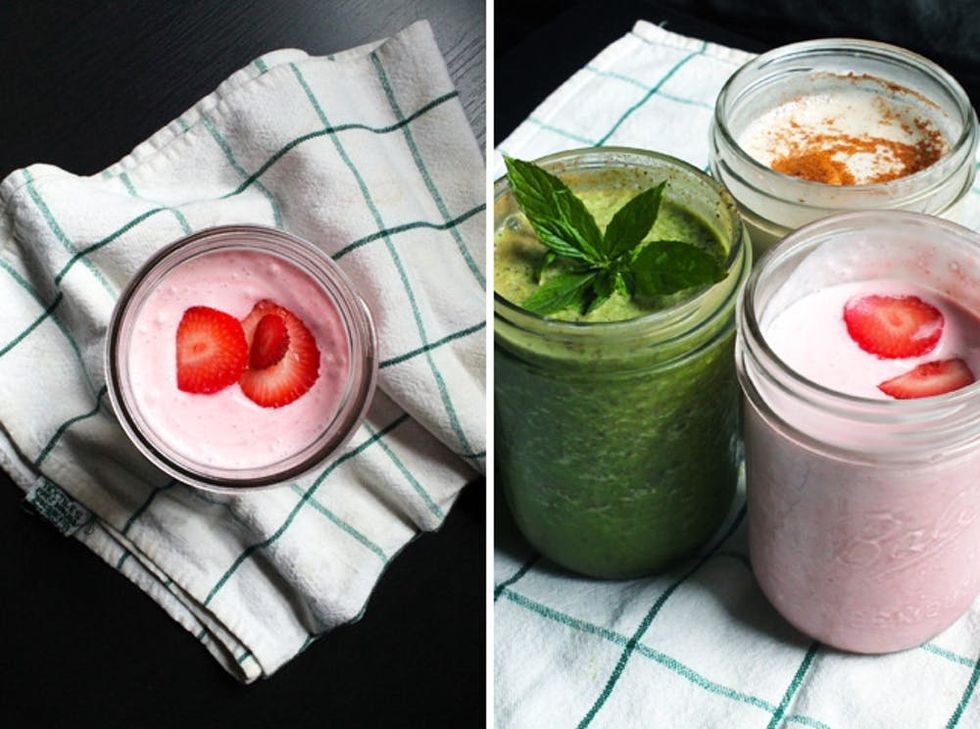 ---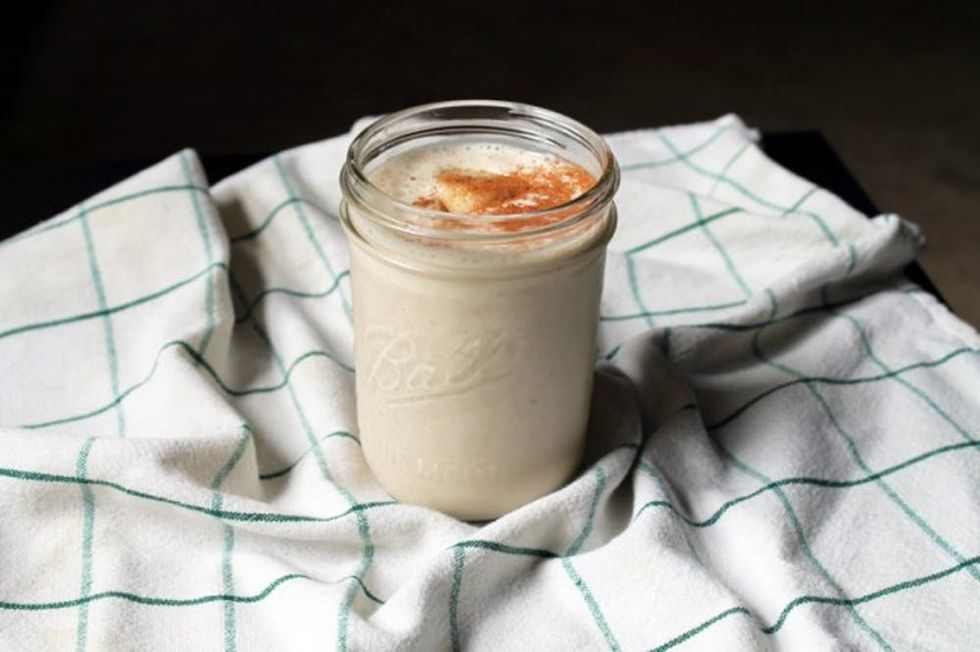 Ingredients:
– 1/3 cup raw cashews
– 1/3 cup water
– 1 frozen banana (cut into "coins", then frozen for best results)
– 1/2 tsp vanilla extract
– large pinch of ground cinnamon
– 1 tsp honey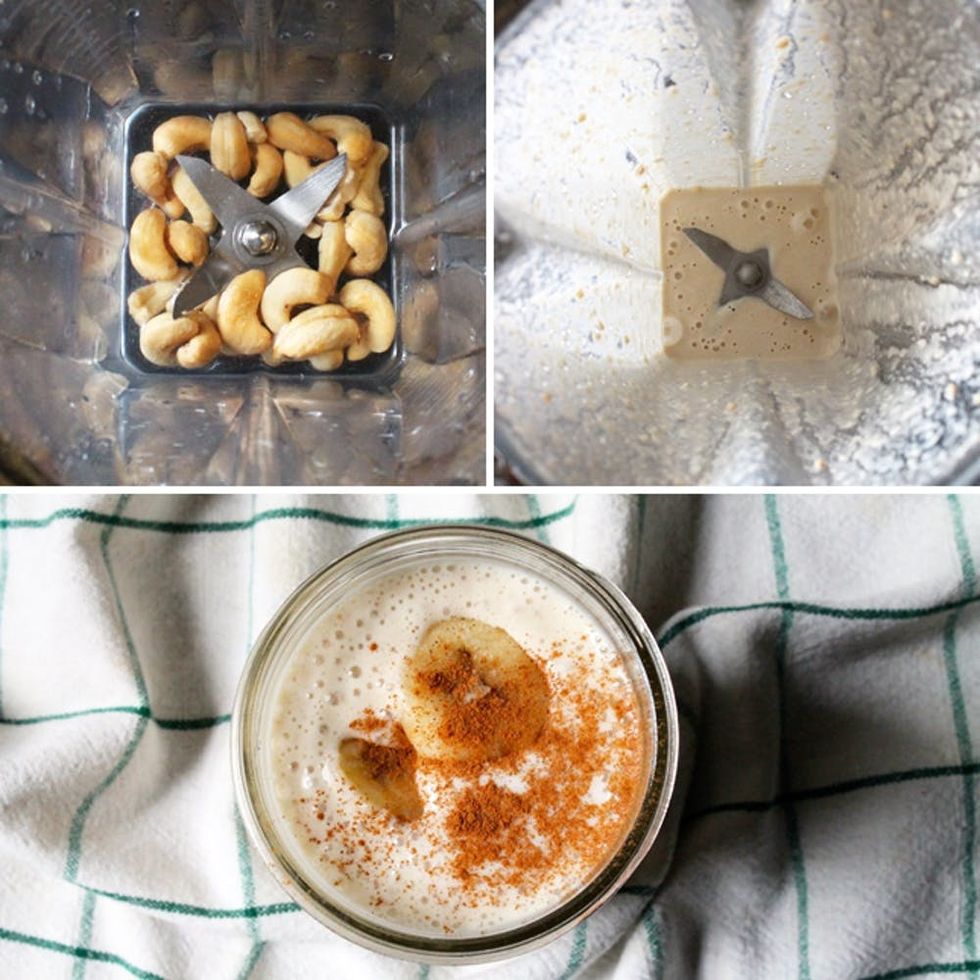 Process cashews and 1/3 cup water in a blender until you have nut milk. Add 1 frozen banana (this is the key to getting a really creamy milkshake), vanilla, cinnamon, and honey. Process until smooth. Add more water to achieve desired consistency (I added an additional 1/3 cup.)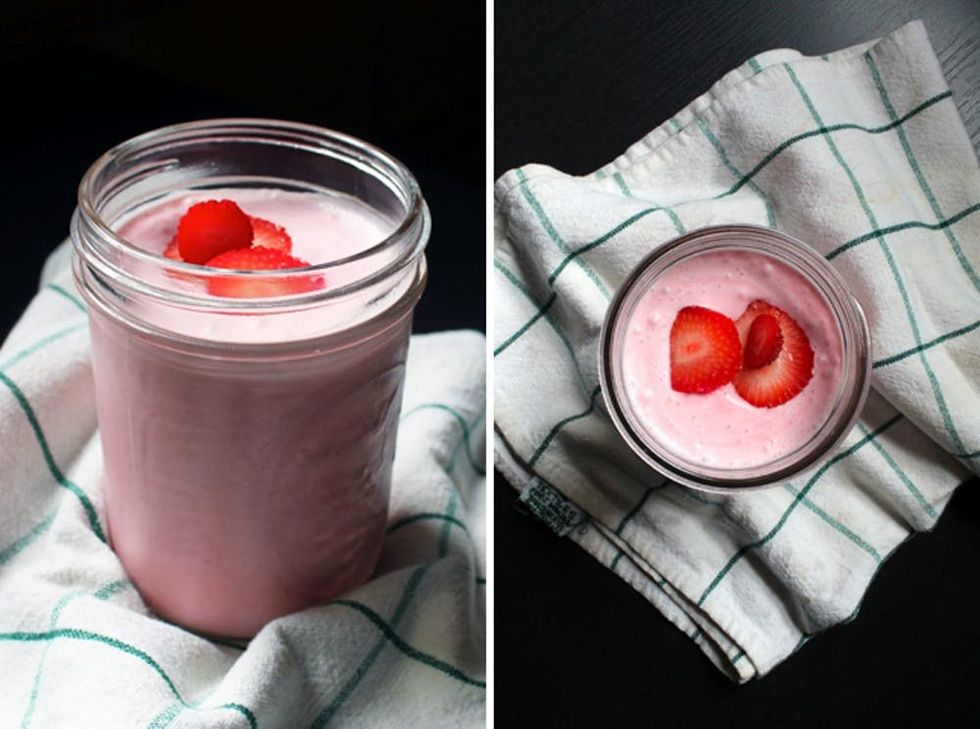 Ingredients:
– 1 1/2 cups frozen organic strawberries
– 3/4 cup coconut milk (opt for full fat for the best flavor and texture)
– 1/4 teaspoon vanilla (optional)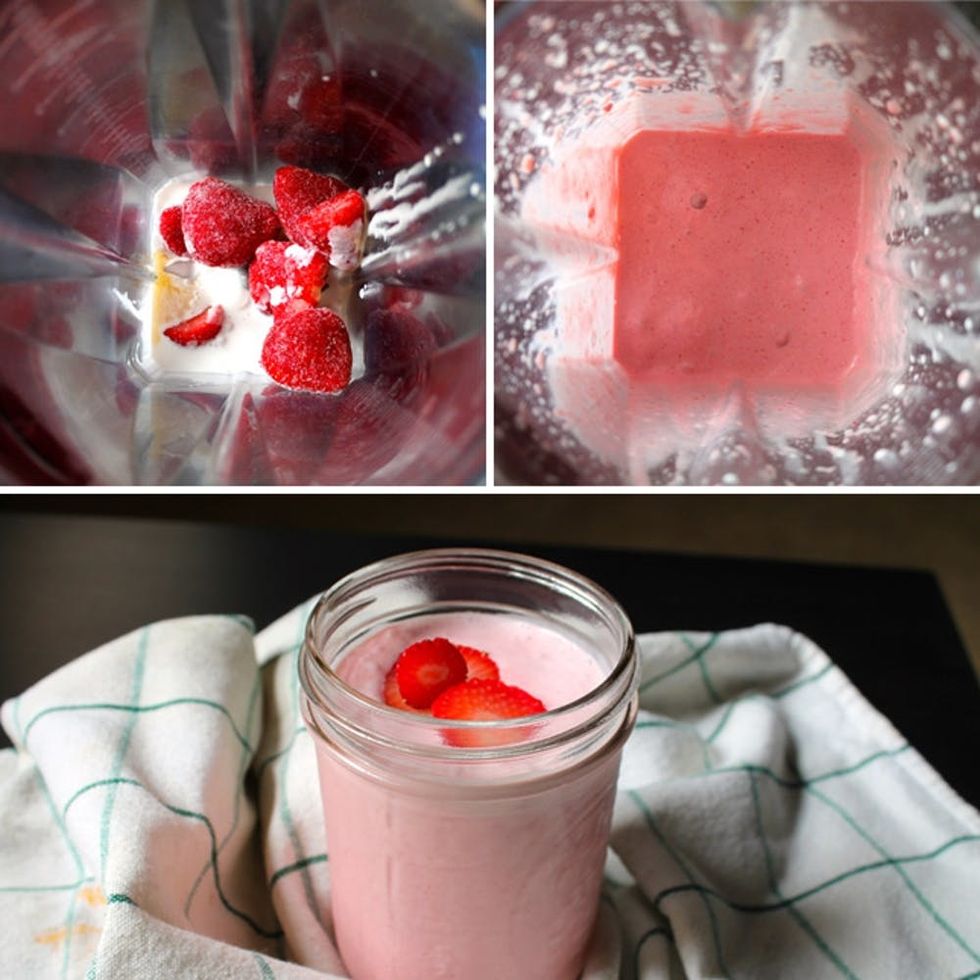 Process all ingredients until smooth. Add more water or coconut milk to achieve desired consistency.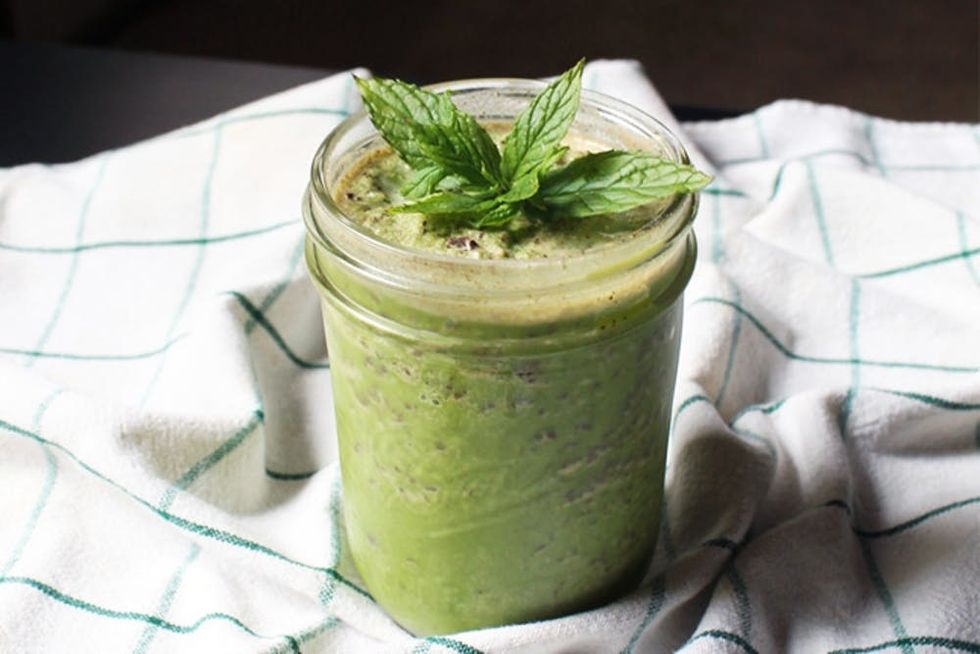 Ingredients:
– 2/3 cup unsweetened almond milk
– 3 handfuls organic baby spinach
– 1/8 teaspoon peppermint extract
– 1 sprig fresh mint
– 1 1/2 cups ice
– 1 tablespoon dark chocolate chips
Add all ingredients (except chocolate) to the bowl of a blender. Process until smooth. Add more almond milk/water to achieve desired consistency. Add chocolate chips and process for approximately 5 seconds, until you have small chips. Isn't the green color kind of awesome?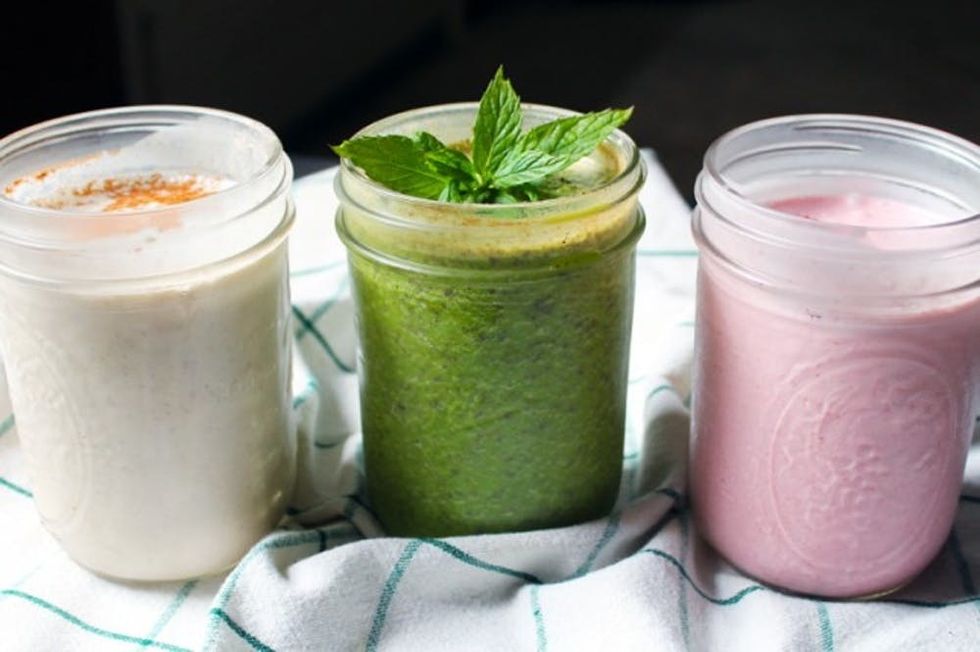 A shake for breakfast, a shake for lunch, and whatever you want for dinner? We'll take it.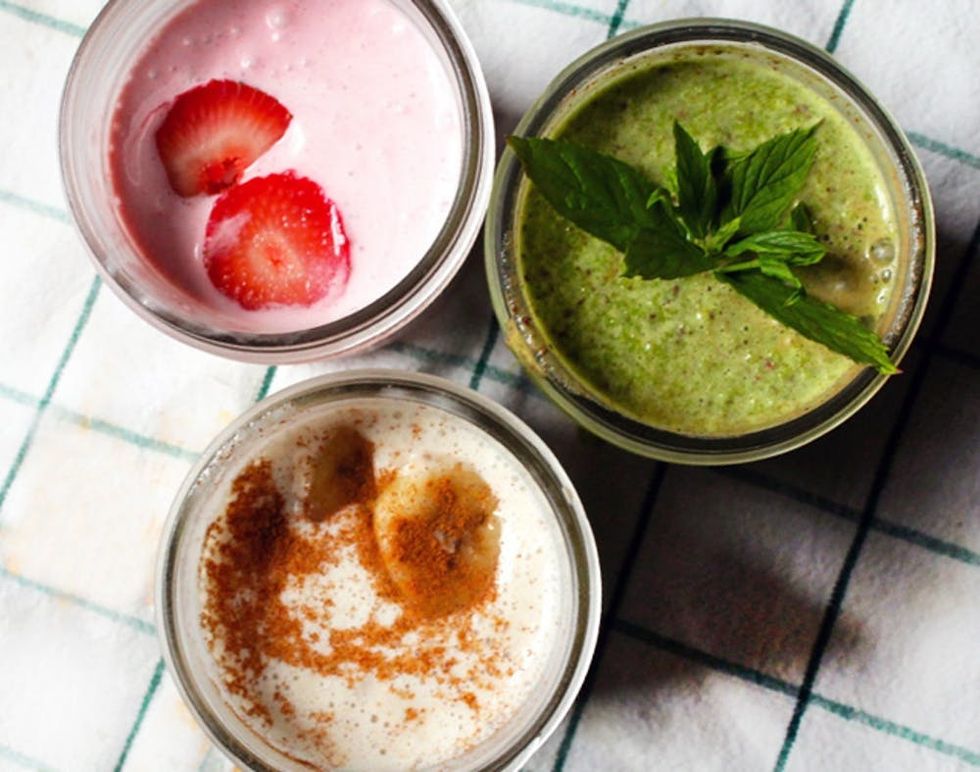 Which of these flavors will you try at home? Tell us your favorite milkshake and smoothie recipes in the comments below.