The Ultimate Superhero Halloween Costume Showdown: DC vs. Marvel
Aug 21, 2017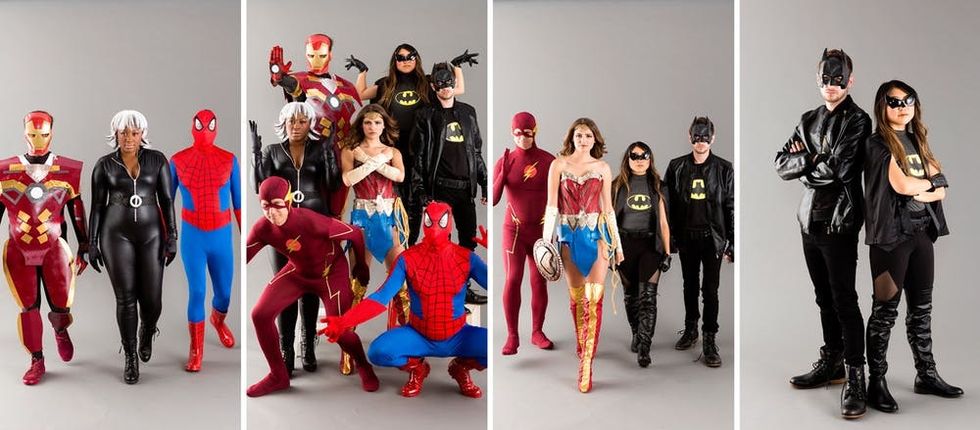 These two comic giants go head-to-head in this group Halloween costume. No matter which team you side with, your squad will surely slay in these outfits. Scroll on to see how Creative Content Producer Irene Lee, and I made it happen.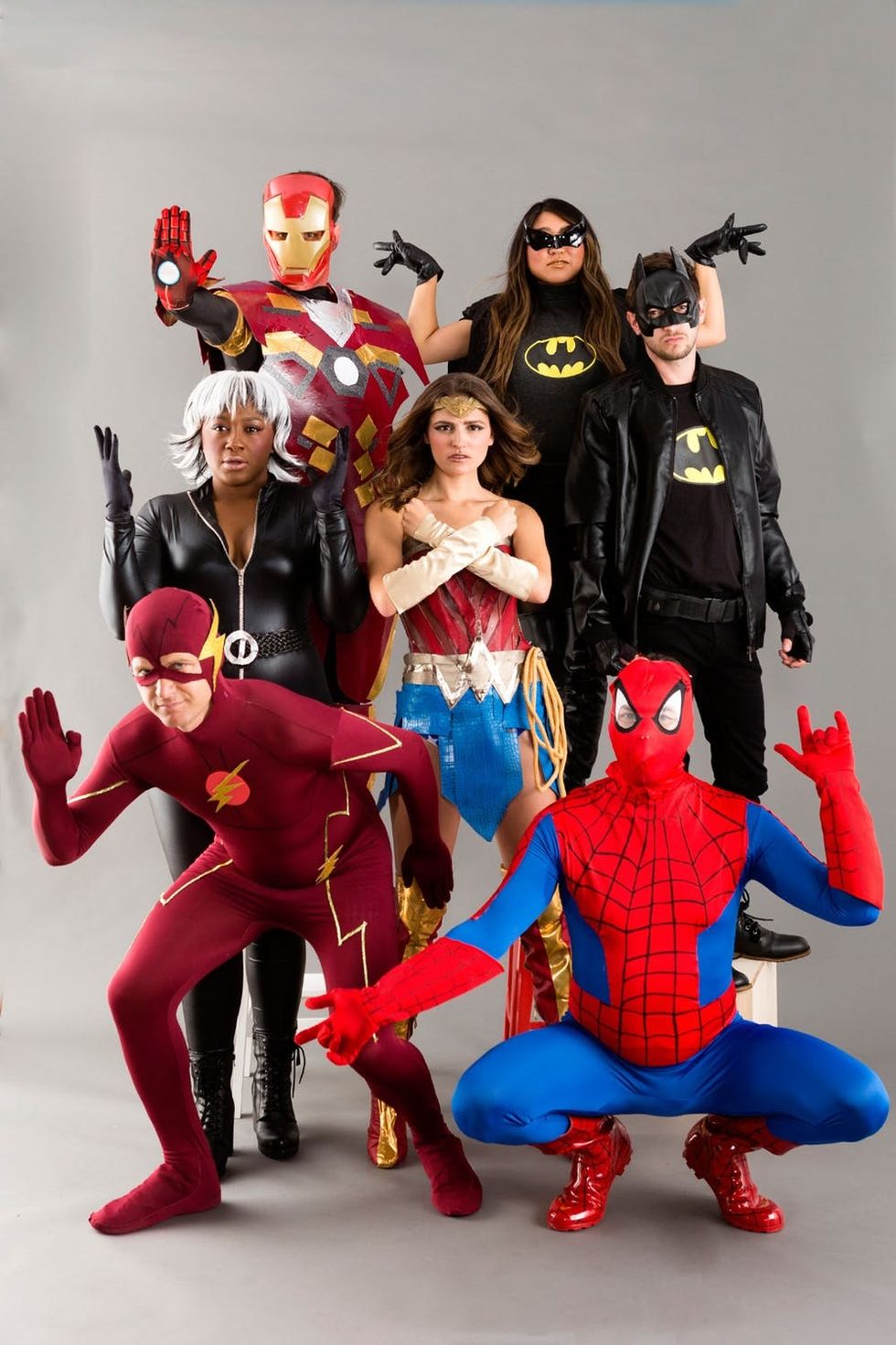 It's about to go down! Which side are you on?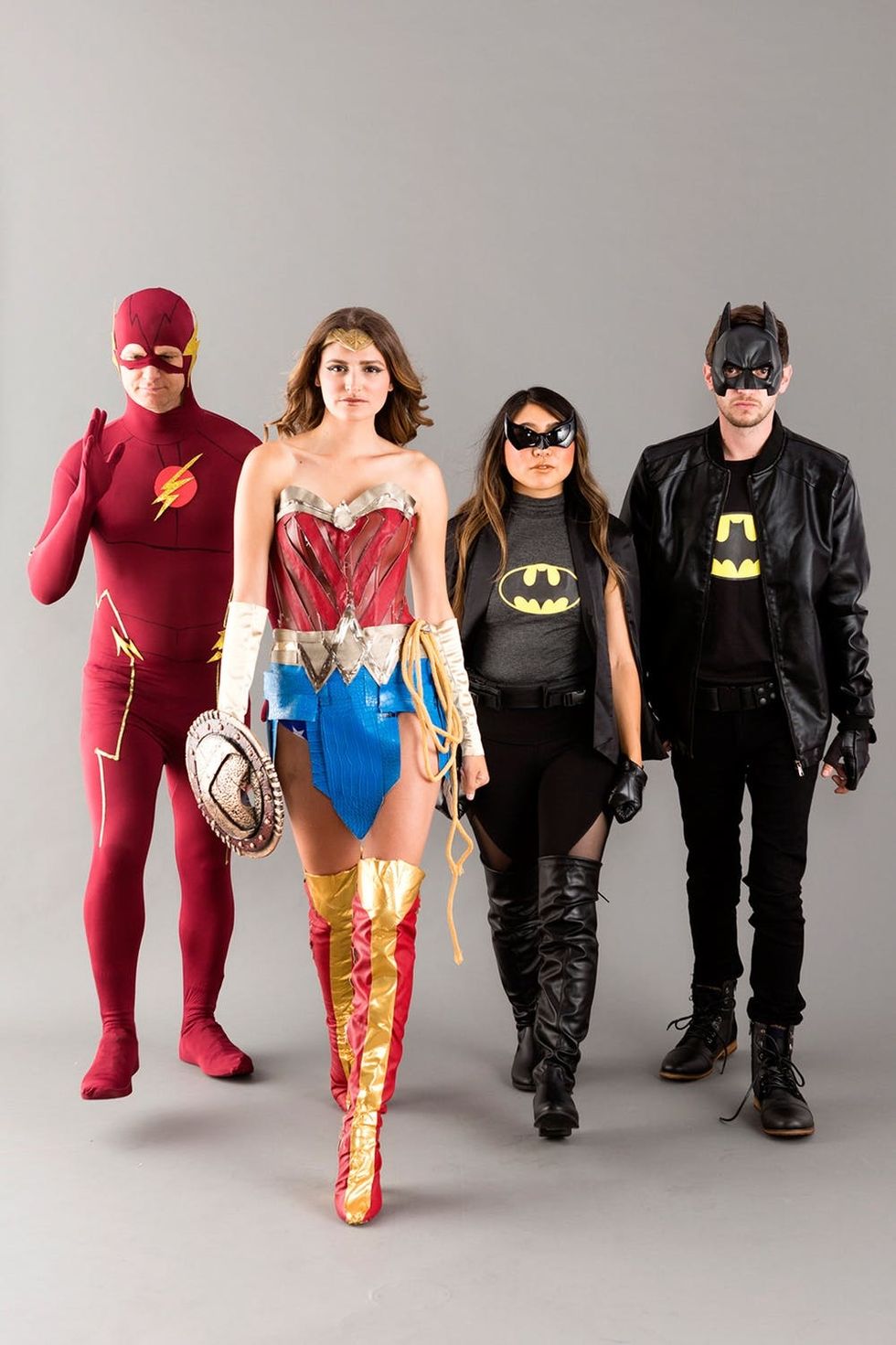 On one side of the battle, we have Team DC: Wonder Woman, Batman and Batgirl, and the Flash.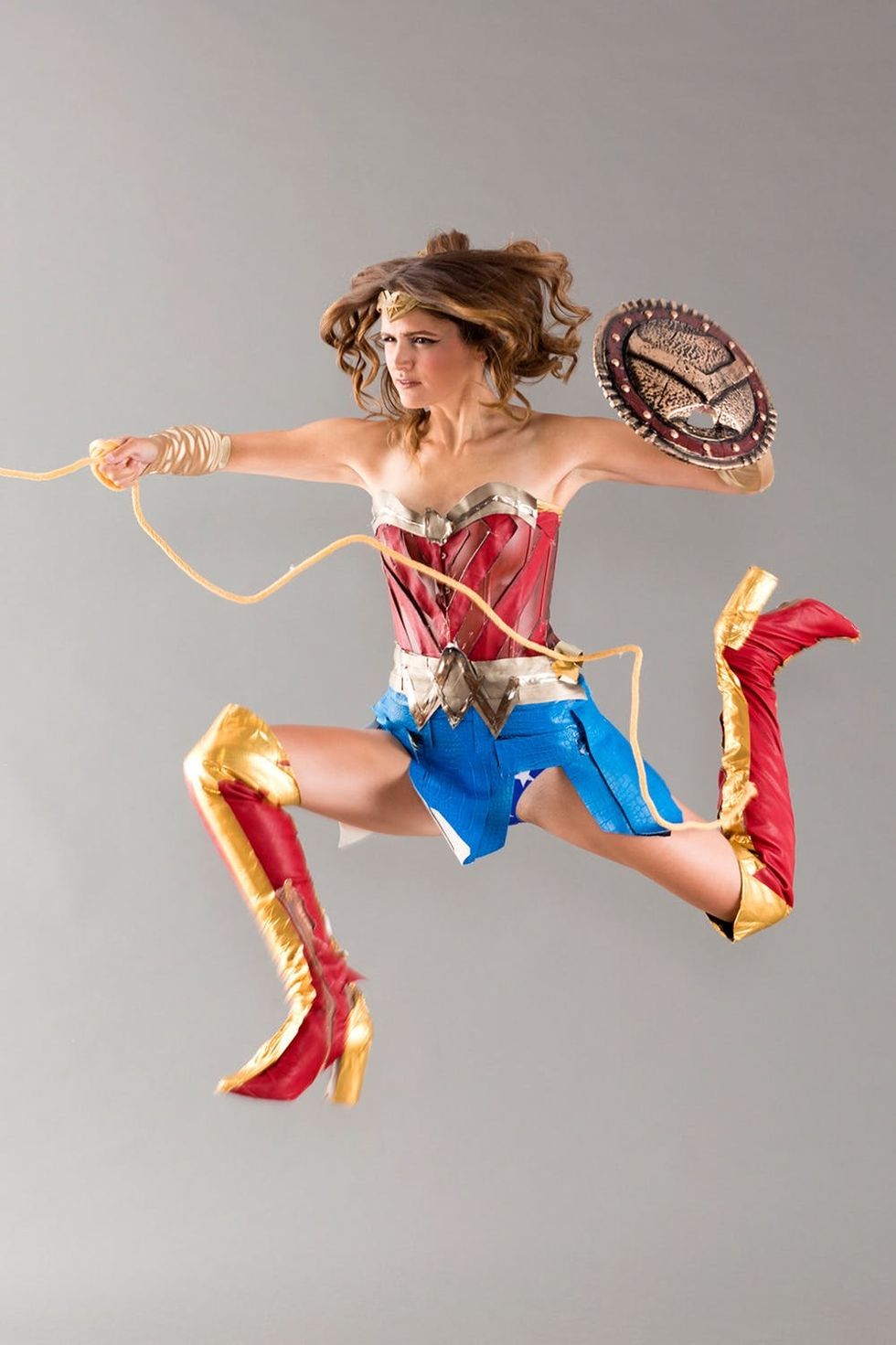 Wonder Woman, AKA Diana Prince, is kicking ass, taking names, and bringing about a new generation of female superheroes.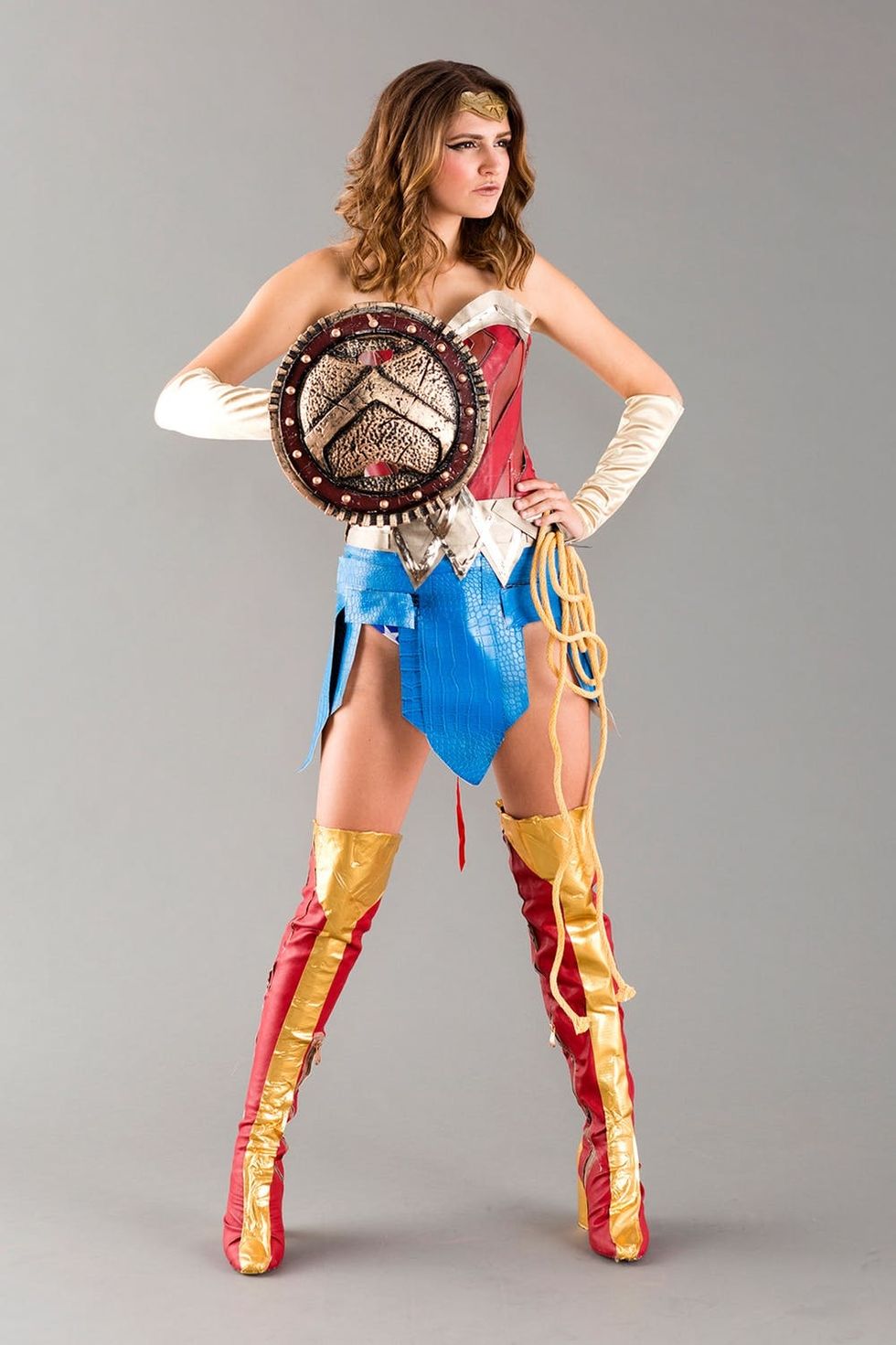 Check out this decked-out DIY Wonder Woman costume. You can get the full costume tutorial, including her Amazonian squad, here.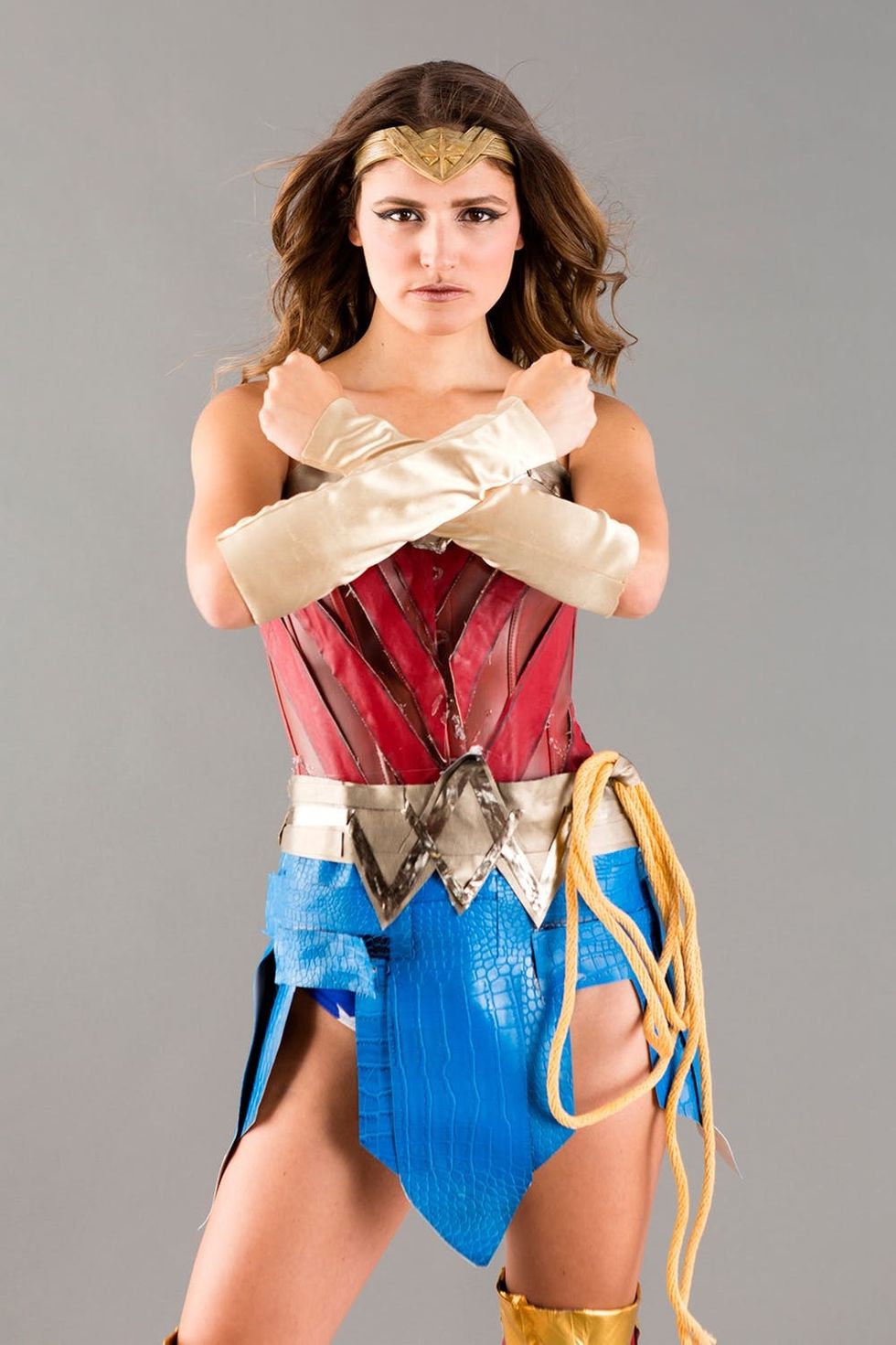 We don't know about you, but we think our Brand Planner, Paige, really brought it for this shoot.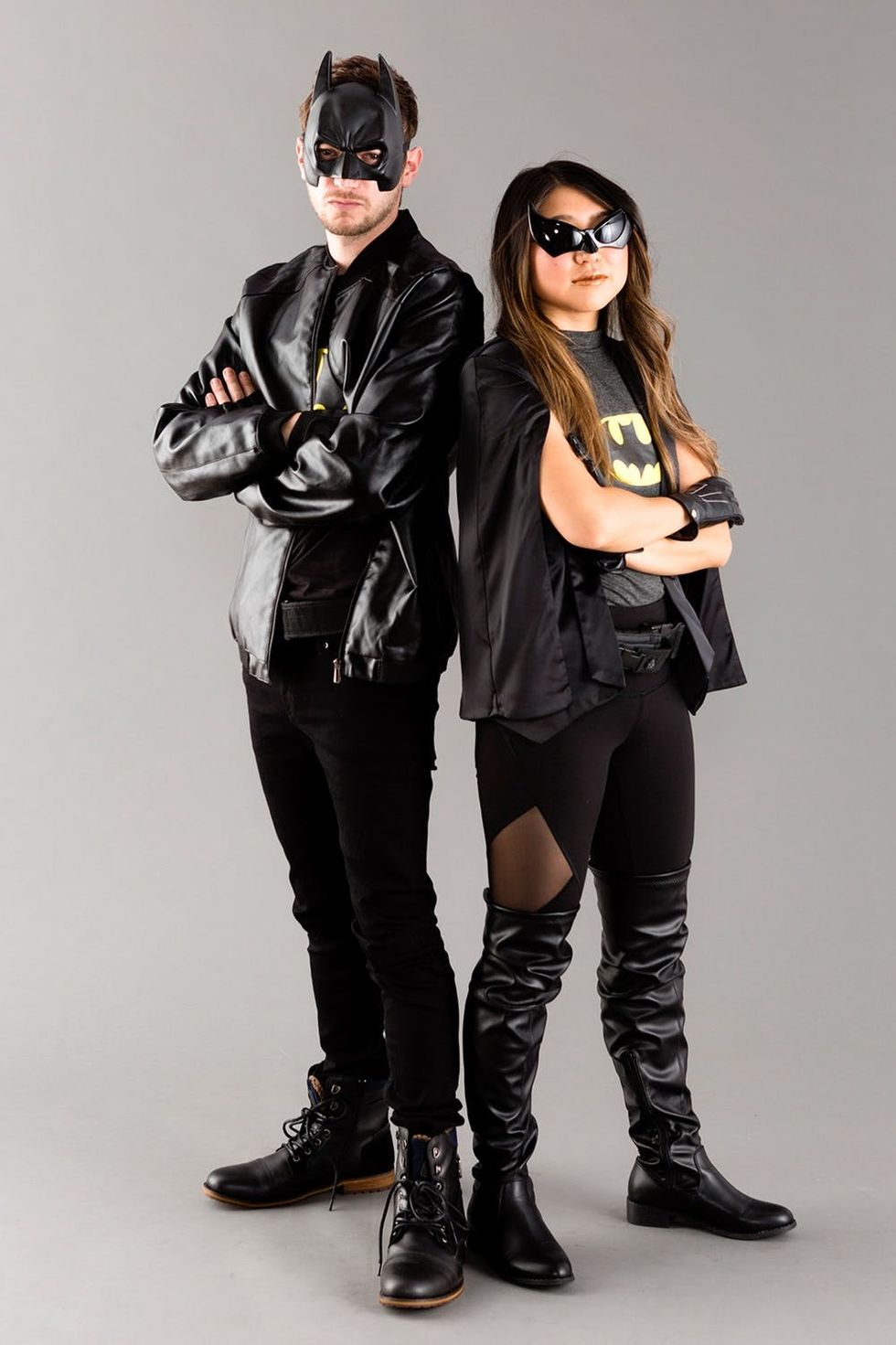 These two are seriously too cute. So cute, that they need a post all of their own, which you can find here. Get the lowdown on our favorite DC couple.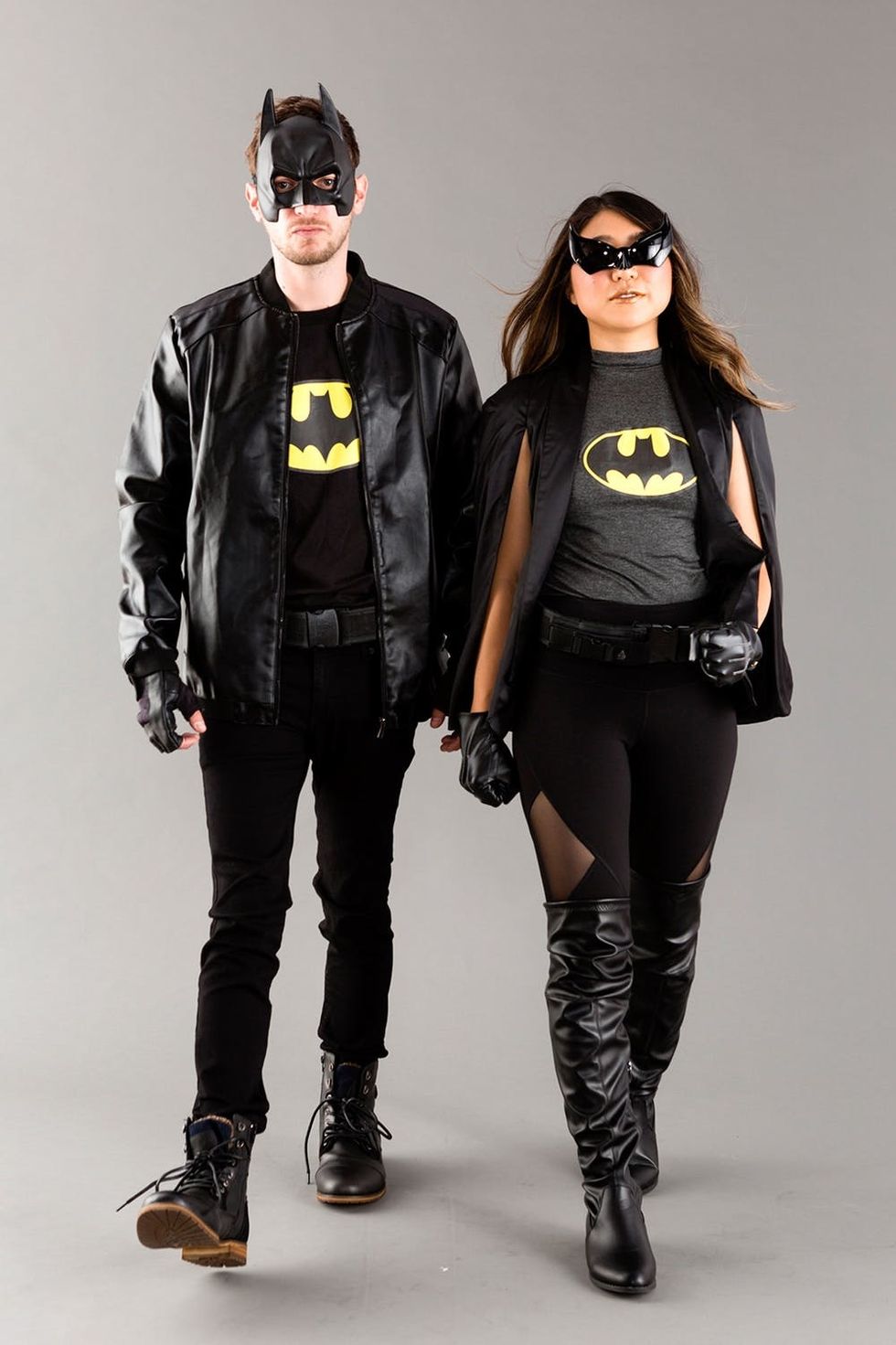 It's the dream duo! Batman and Batgirl in action.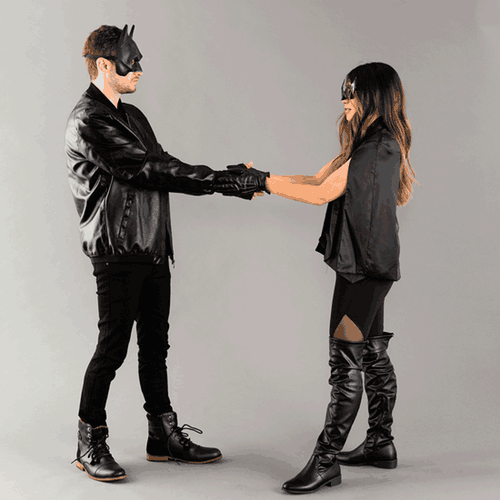 Team work is the dream work!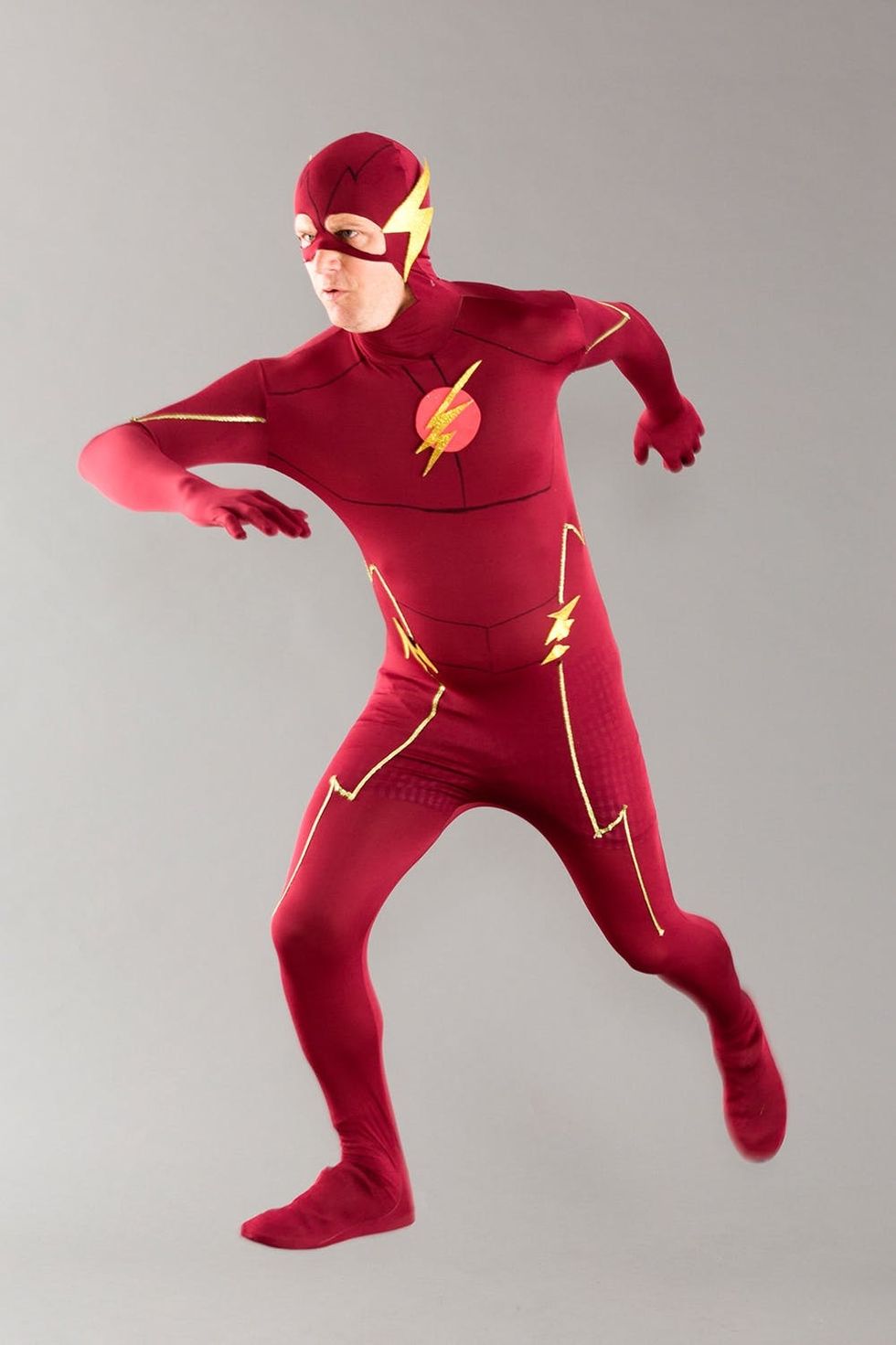 Now you see him; now you don't! Catch up with The Flash with this costume.
To create The Flash, we purchased a SecondSkin Full Bodysuit ($16+). It covers the head completely, so we cut out space for the eyes, mouth, and nose. Pro tip: Since The Flash also has maroon boots, we left shoes on underneath the body suit, rather than finding the perfect shoes.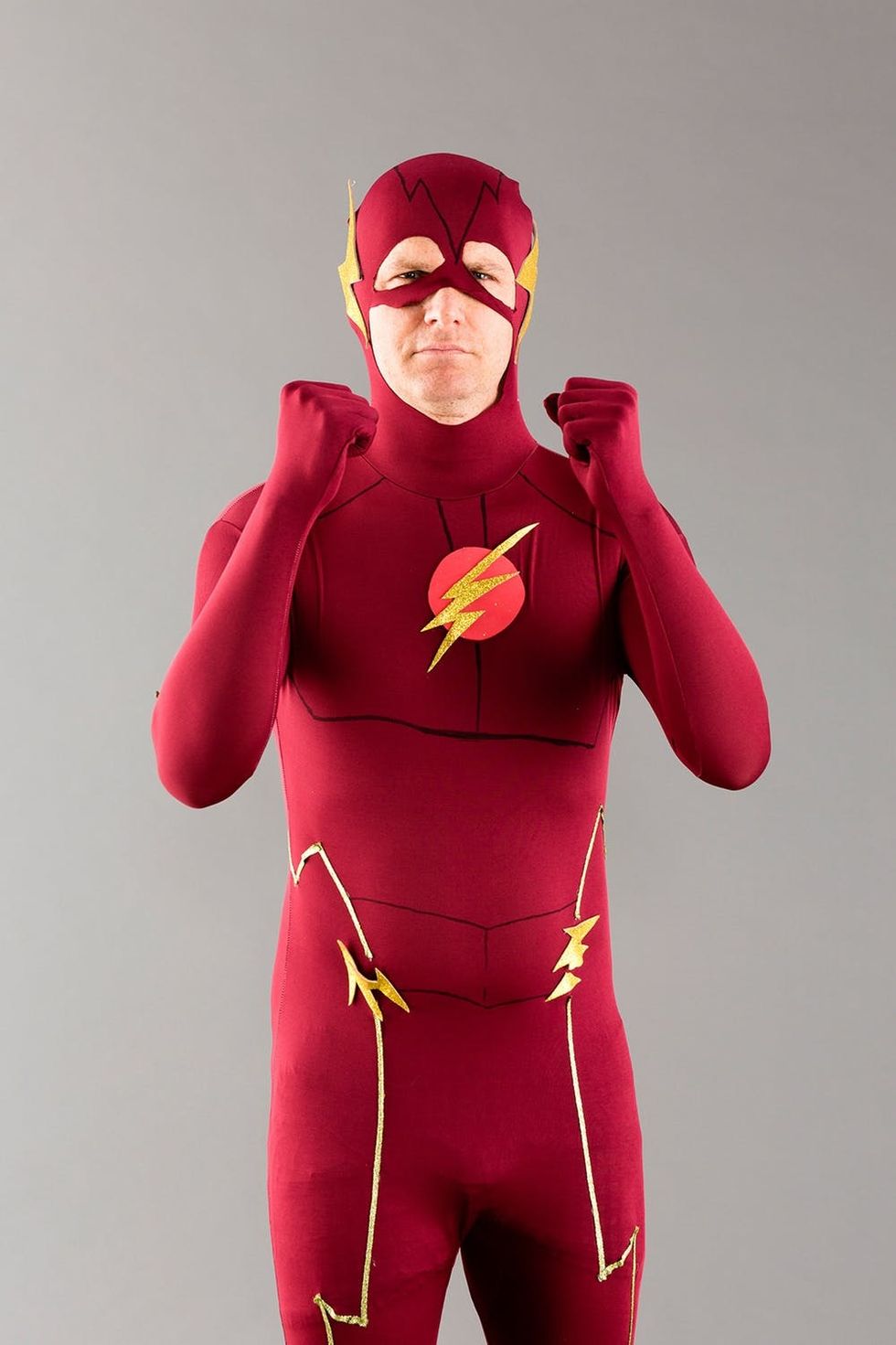 For the details of the costume, we used a black Sharpie to make the lines. This is definitely a two-person job, since we drew them once the model was in the costume. Craft gold glitter foam paper was used to make bolts on the sides of the head and chest, and gold trim and ribbon were glued on for added spark.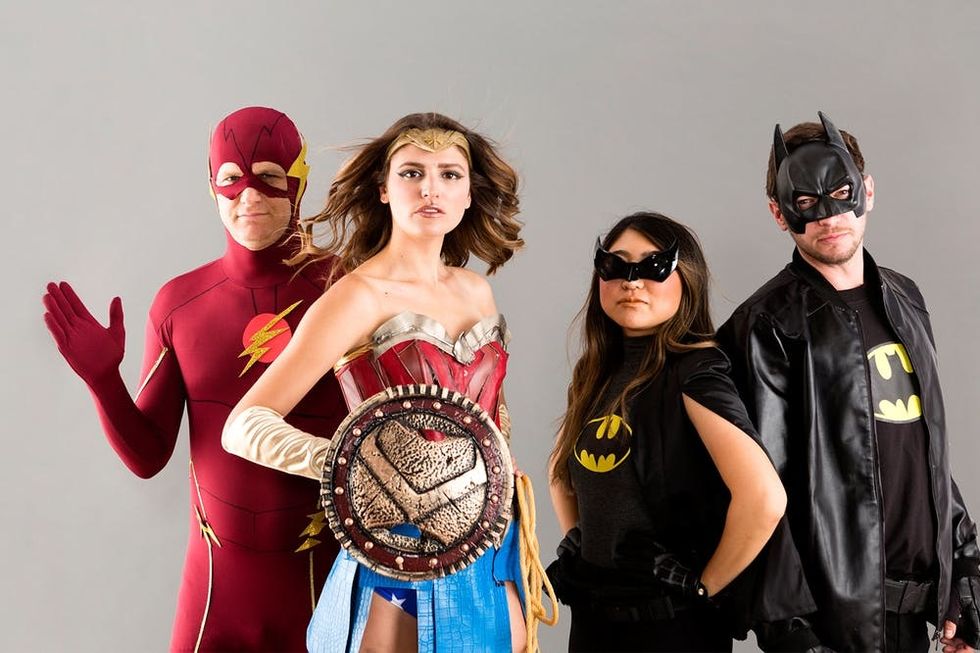 We're not sure you'll want to mess with this team.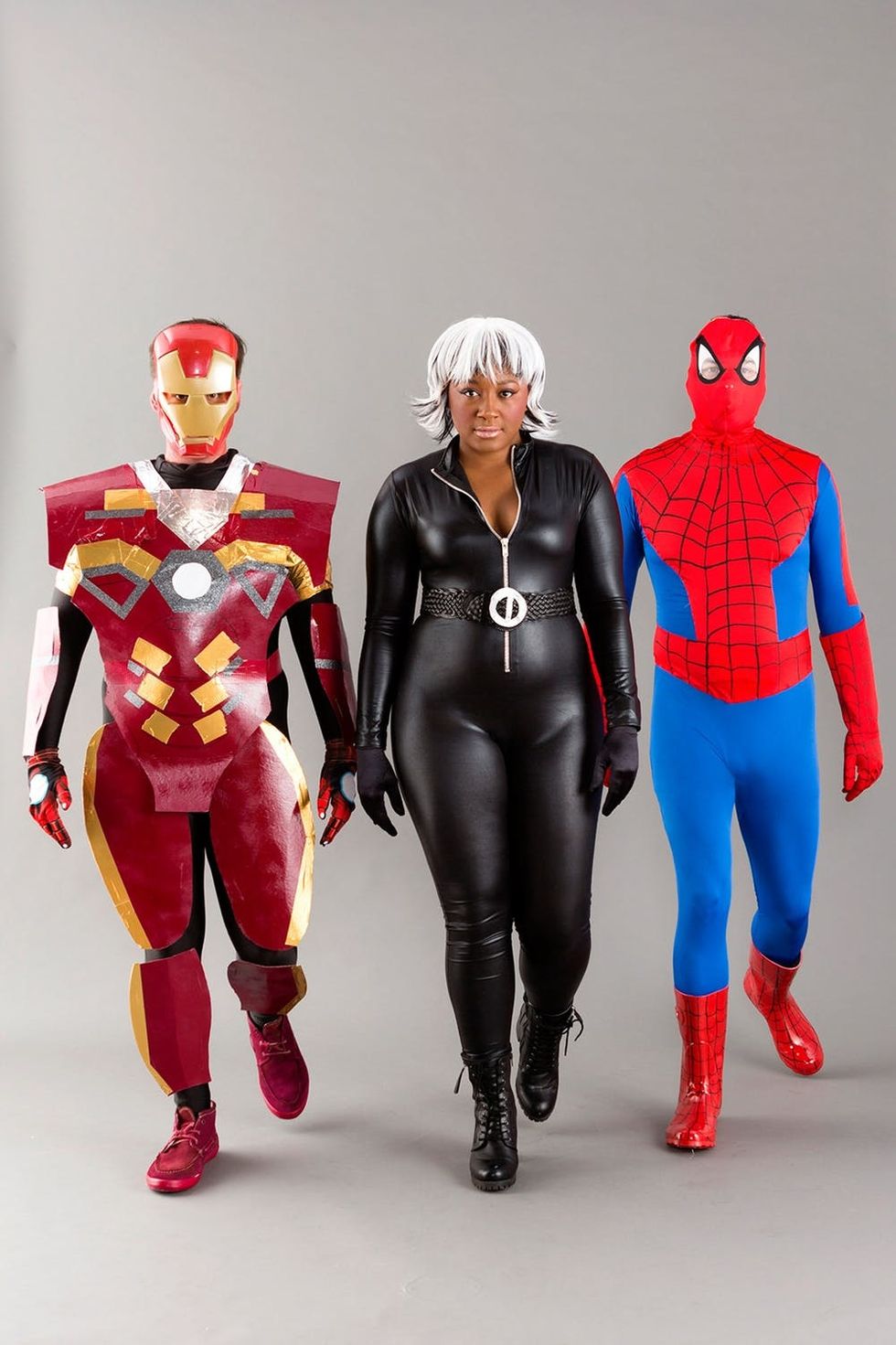 But on the other side, we have a fearsome Marvel squad with Storm, Iron Man, and Spider-Man.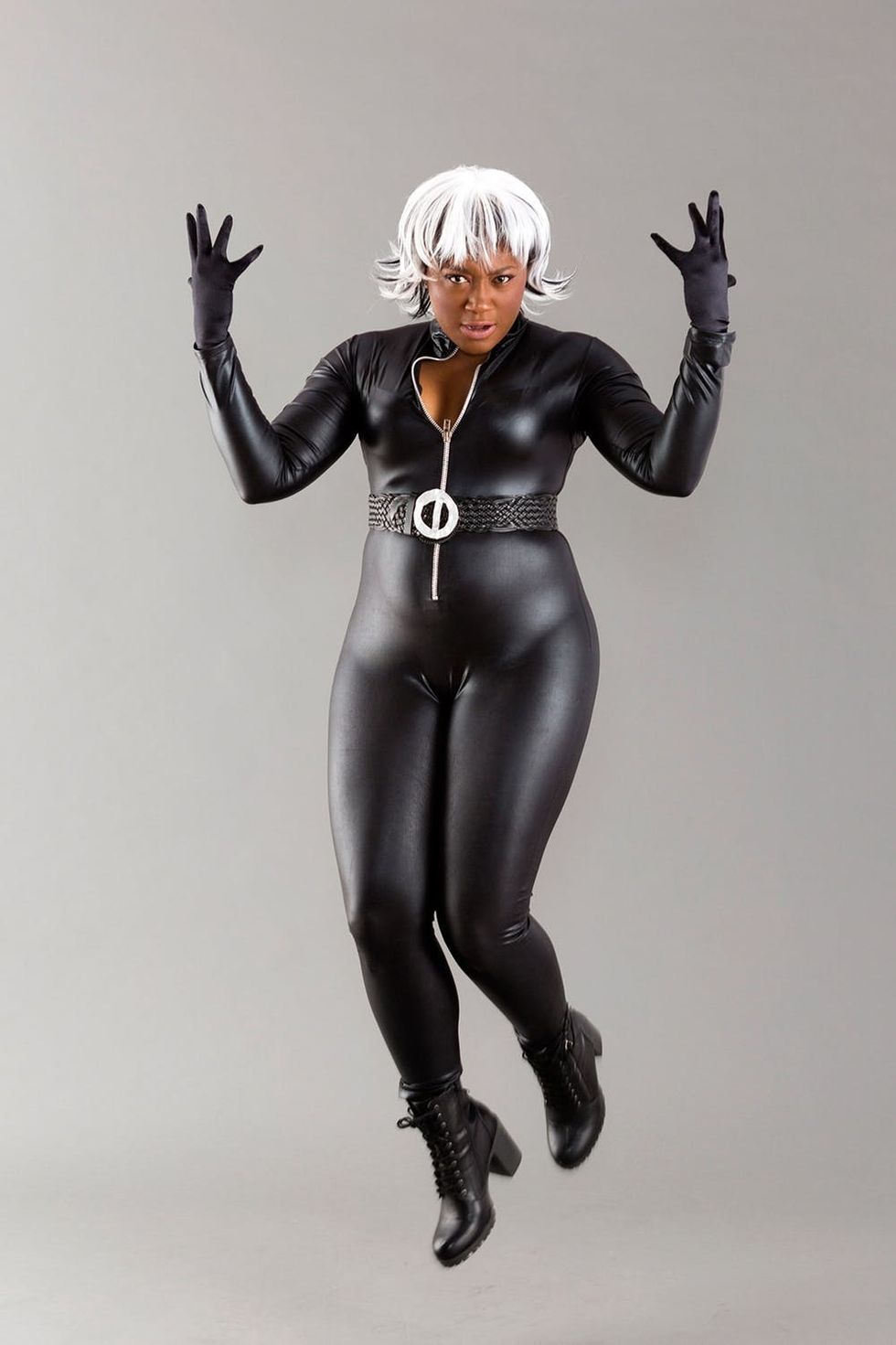 The tides might be turning. We hear there's a *storm* coming!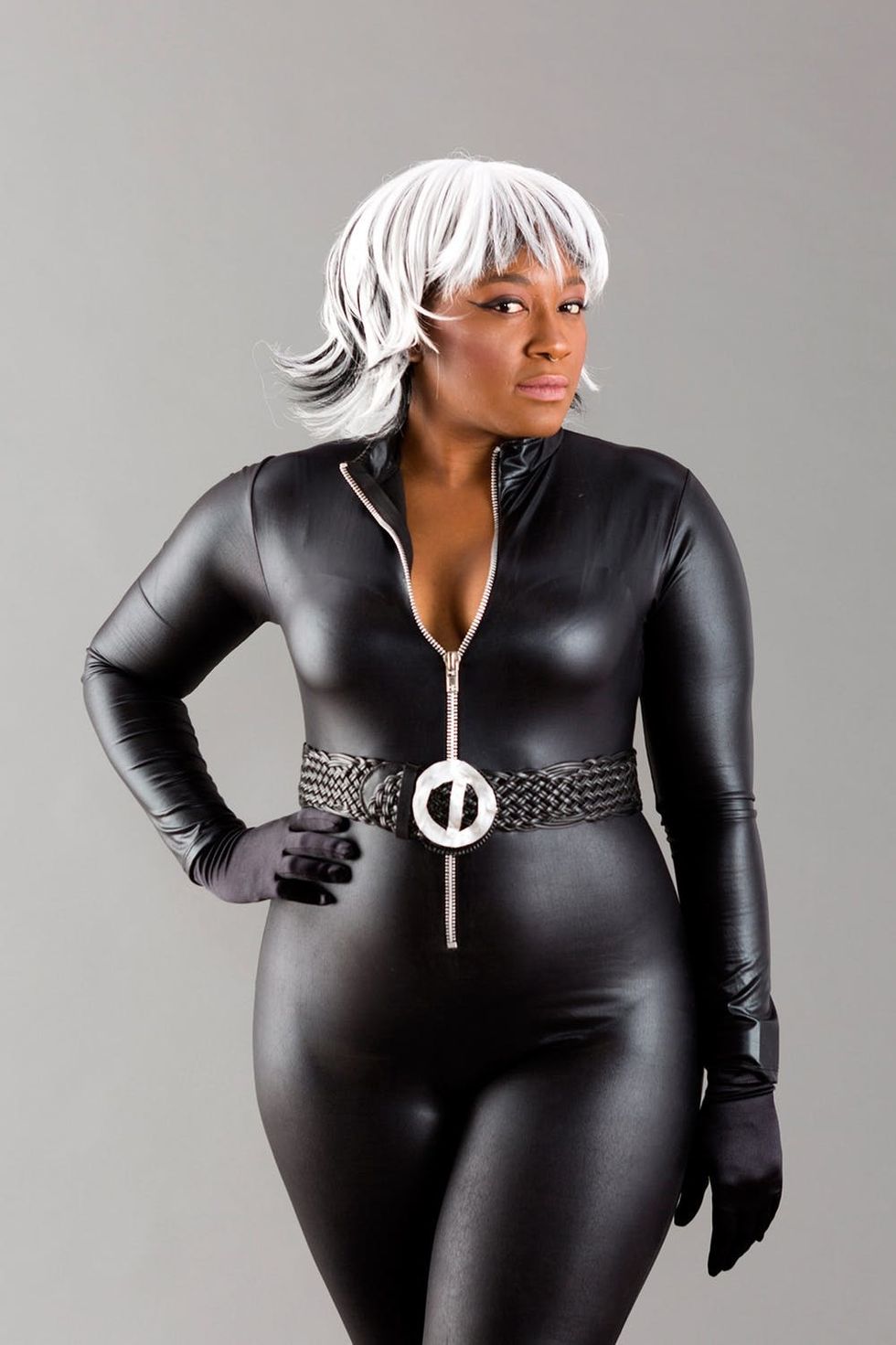 To take this look to the next level, you'll want to do a little touch-up to your wig. Use hair spray, dry wax, and bobby pins to shape and style the hair. After all, you'll want to keep your hair in place when the wind gets blowing.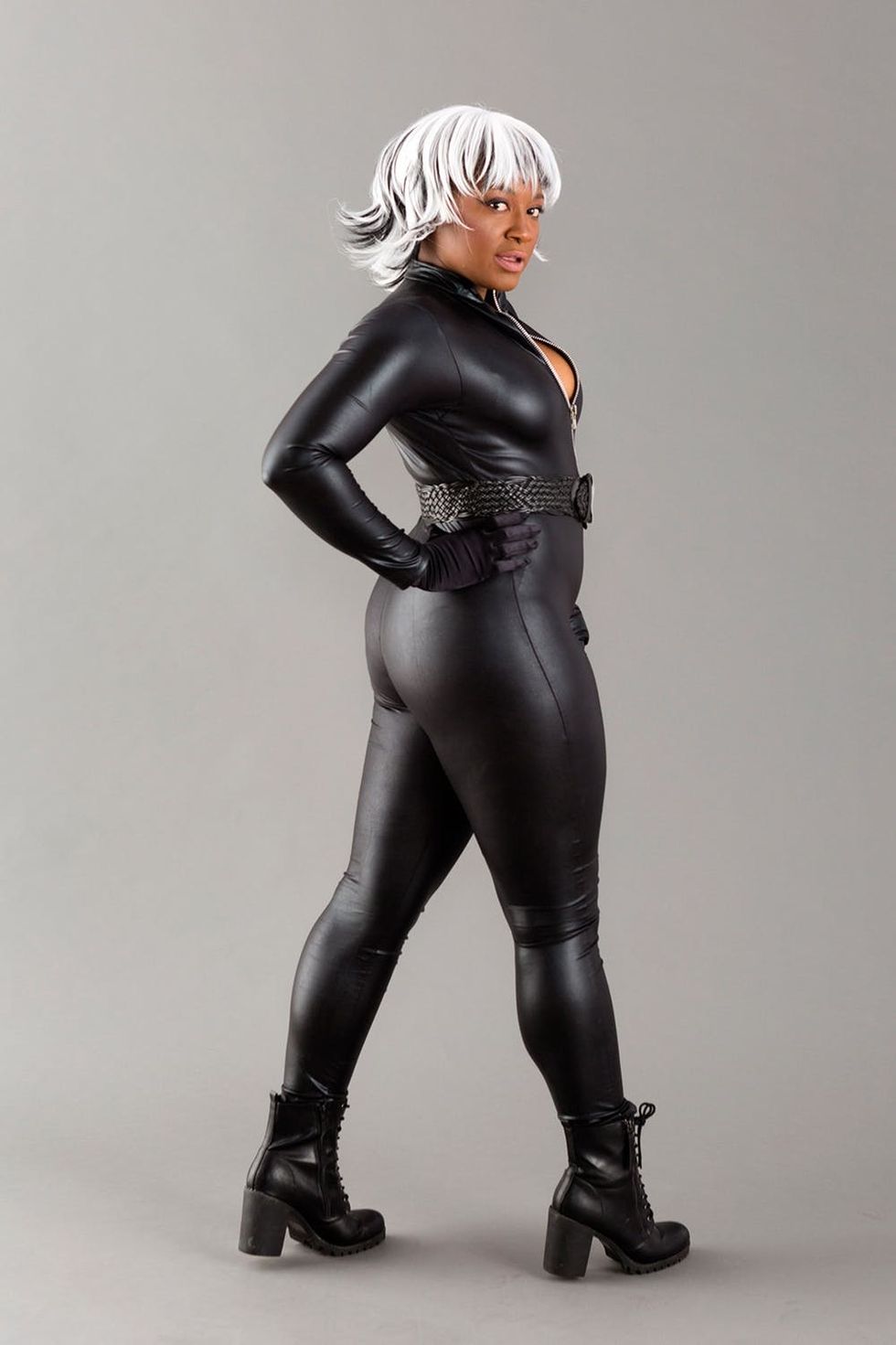 Sexy and sassy, Storm is one of our favorite X-Men characters. We love her look, which we created with a Leg Avenue Black Bodysuit ($23+) paired with a thrifted high-waisted belt. We added silver fabric to the belt buckle to transform her into a true X-Men. The Rubie's Storm Style Wig ($10) and Seeksmile Spandex Gloves ($9) are from Amazon, and the black booties are from our model's closet.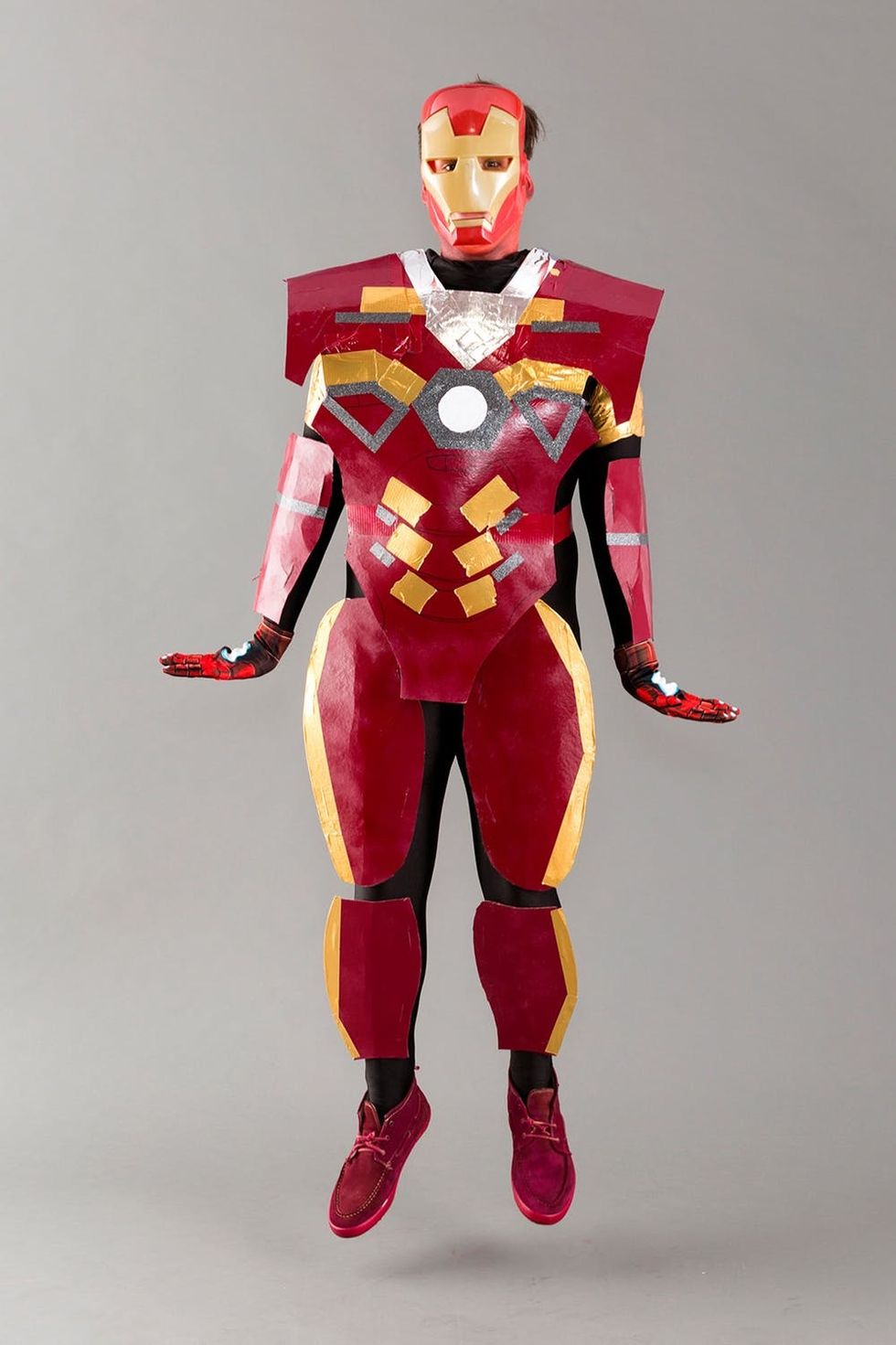 Genius, billionaire, playboy philanthropist Tony Stark, AKA Iron Man, really brings the attitude to the team. Get crafting on this look for everyone's lovable jerk.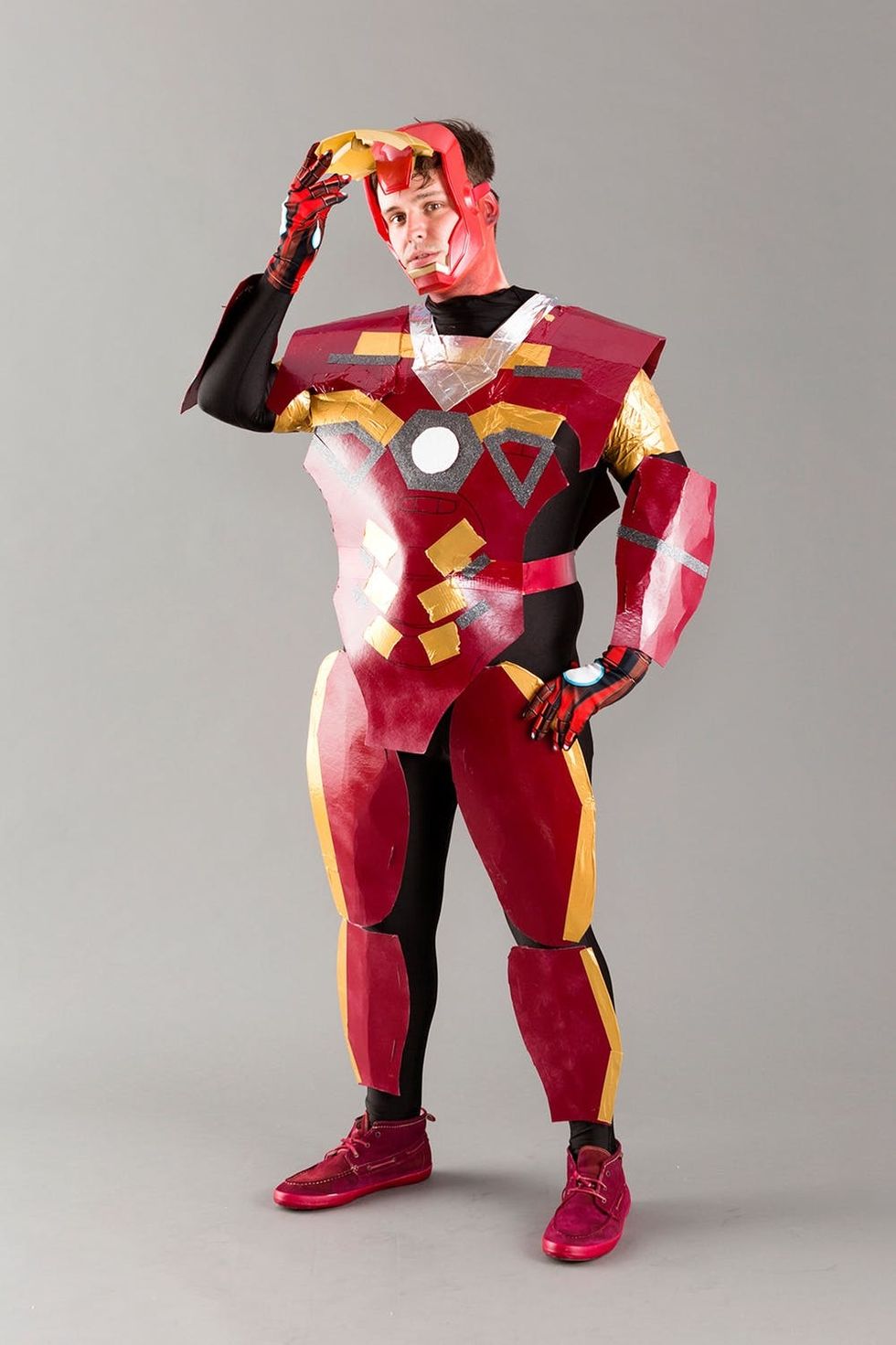 For Iron Man's costume, we started with a plain black bodysuit. From there, we glued on painted cardboard and card stock for the various chest, arm, and leg pieces. For his shoes, we spray painted thrifted kicks maroon.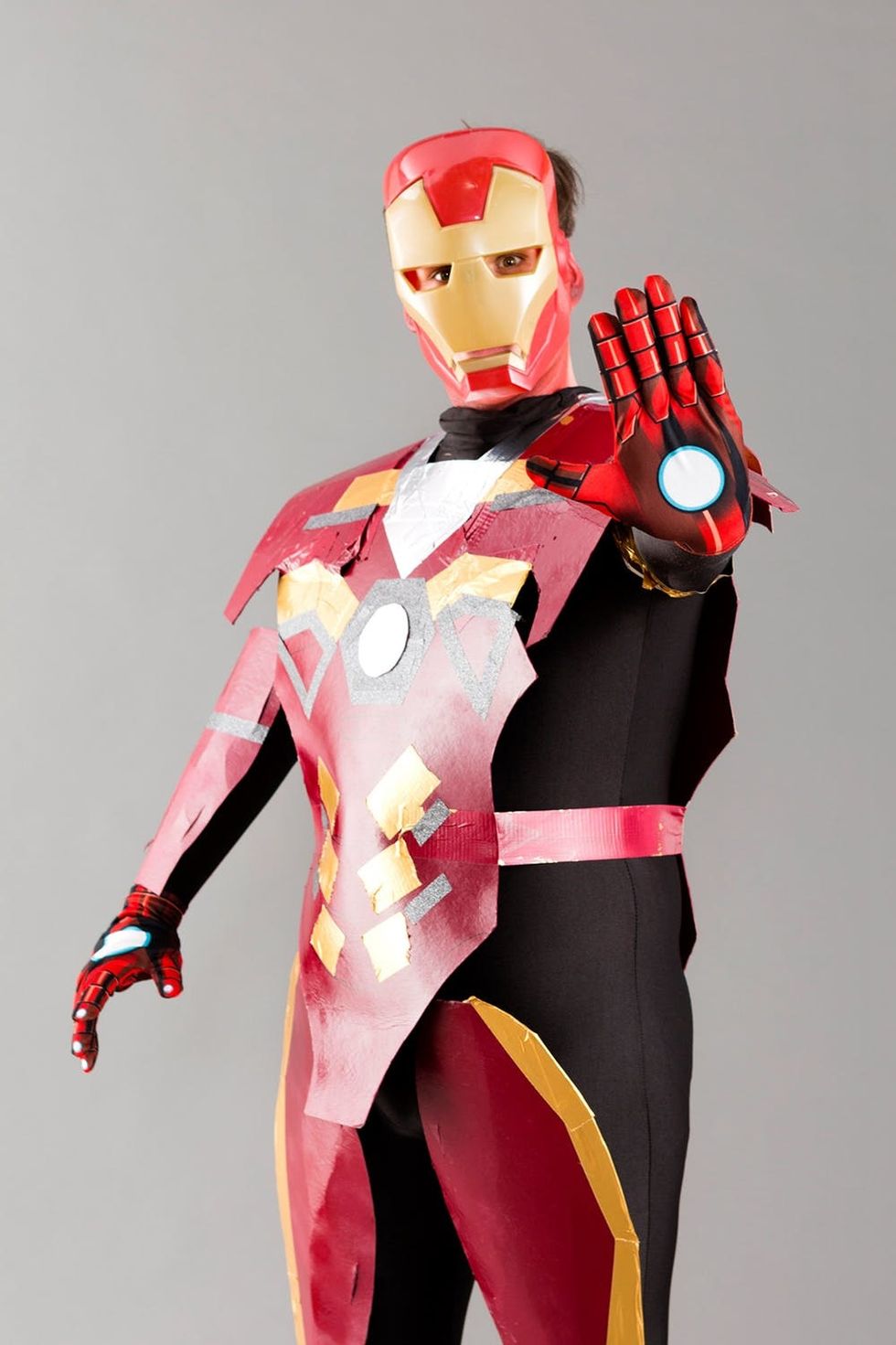 Much of the detail was created by laying on strips of gold, shiny black, and silver duct tape. The Products4ushop Marvel Mask ($13) and the Rubie's Iron Man Adult Gloves ($14) were sourced from Amazon. Don't mess with Iron Man!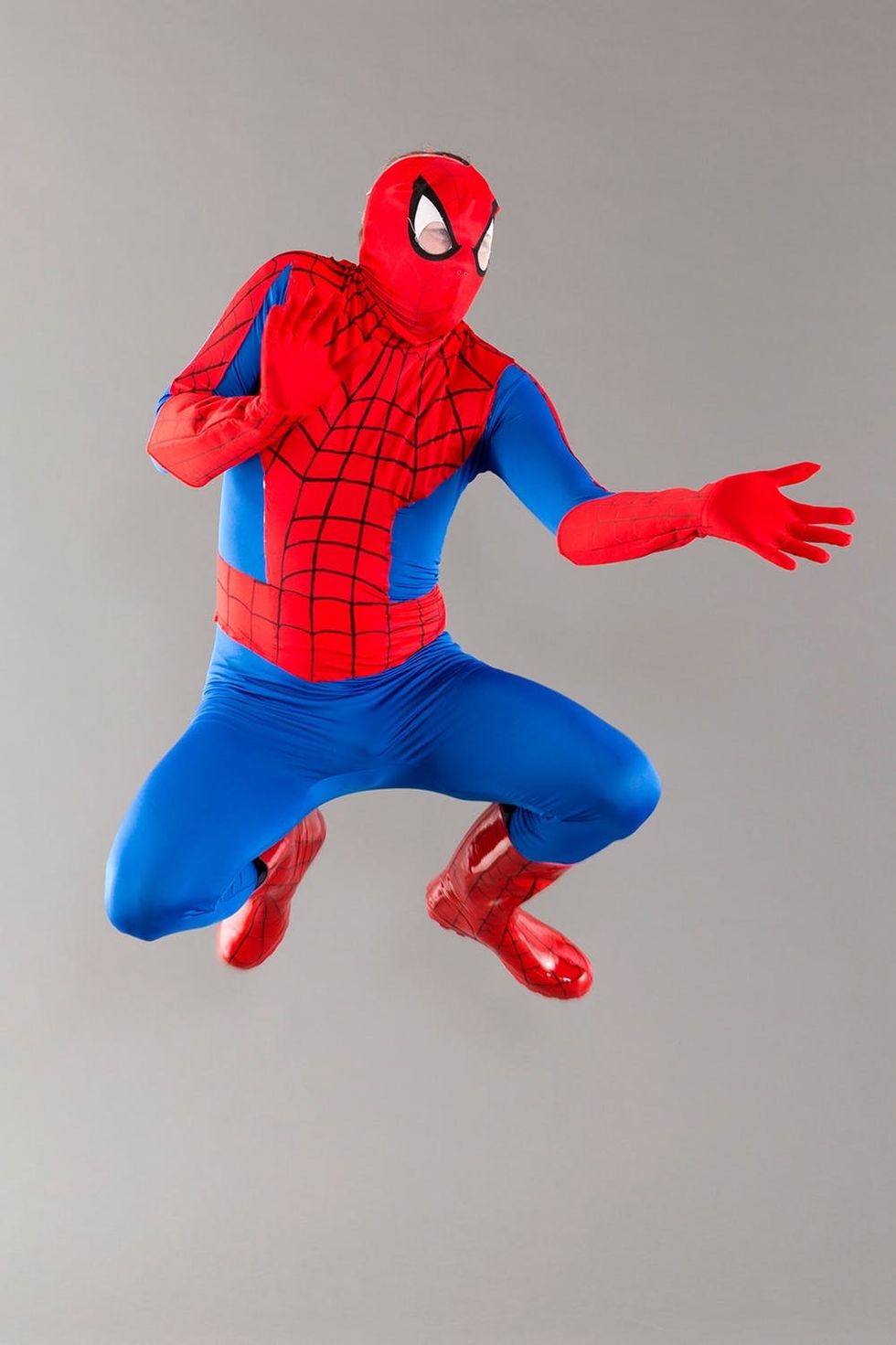 Peter Parker does not react well to bug bites! We're taking an old-school approach to this Spider-Man costume.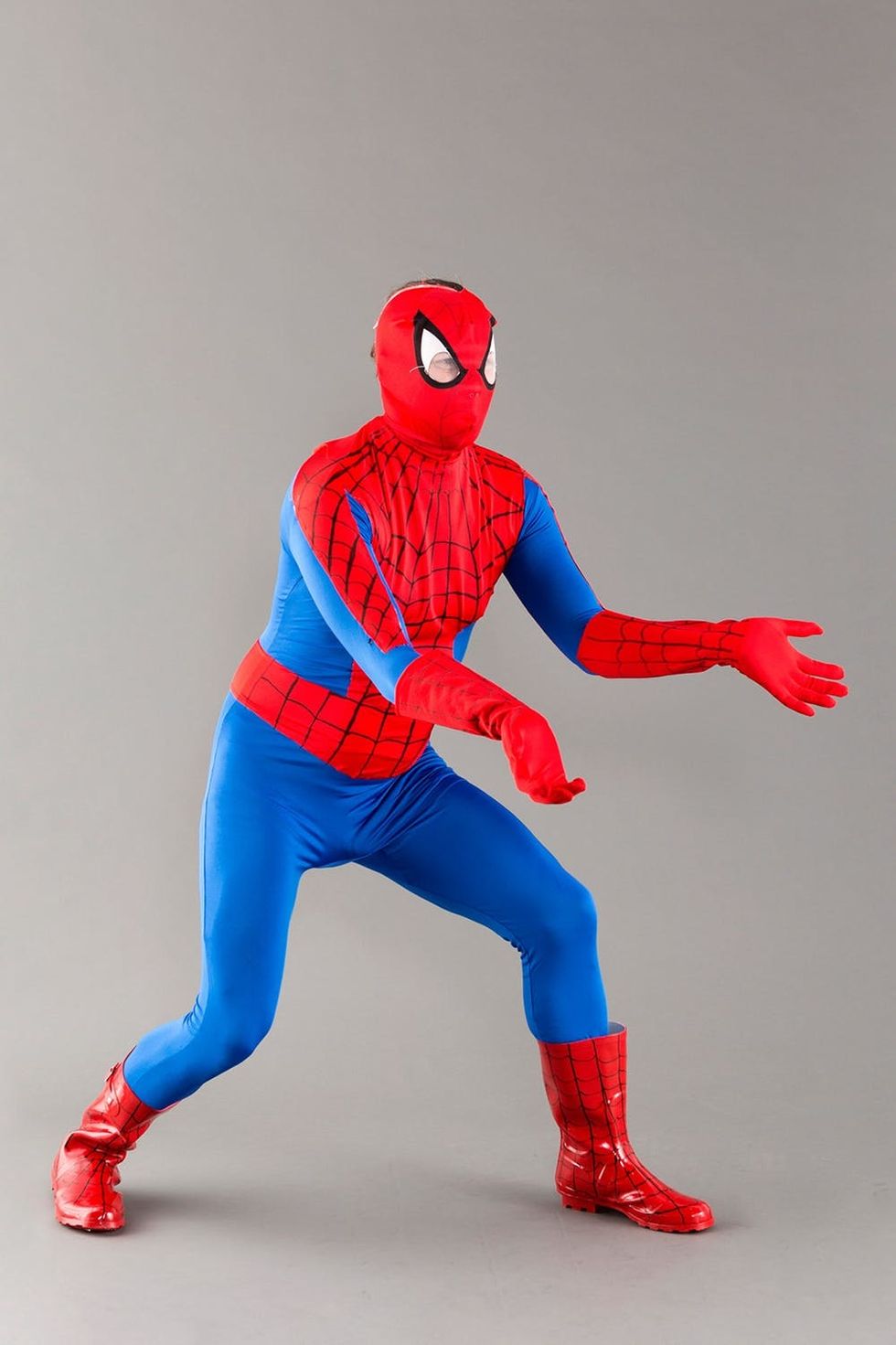 For Spidy's look, we took a full blue bodysuit and placed a Rubie's Spider-Man Hoodie ($14) over it. We added thrifted red rain boots and store-bought gloves for the rest.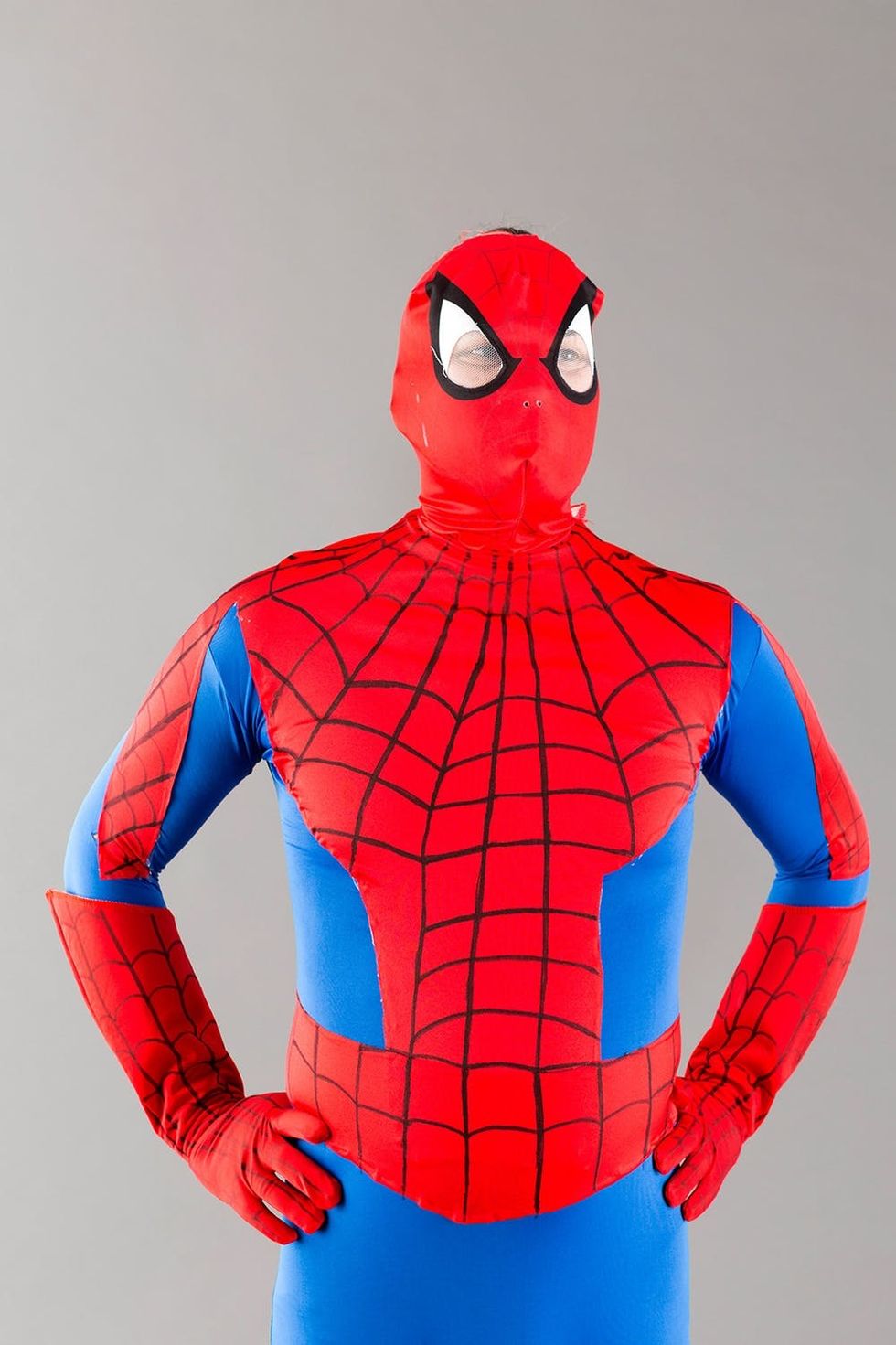 For the red accents, we folded red fabric over the shoulders and chest of the bodysuit. We cut out the shape we needed and then glued the red fabric to the blue bodysuit. The web lines were drawn on using a Sharpie.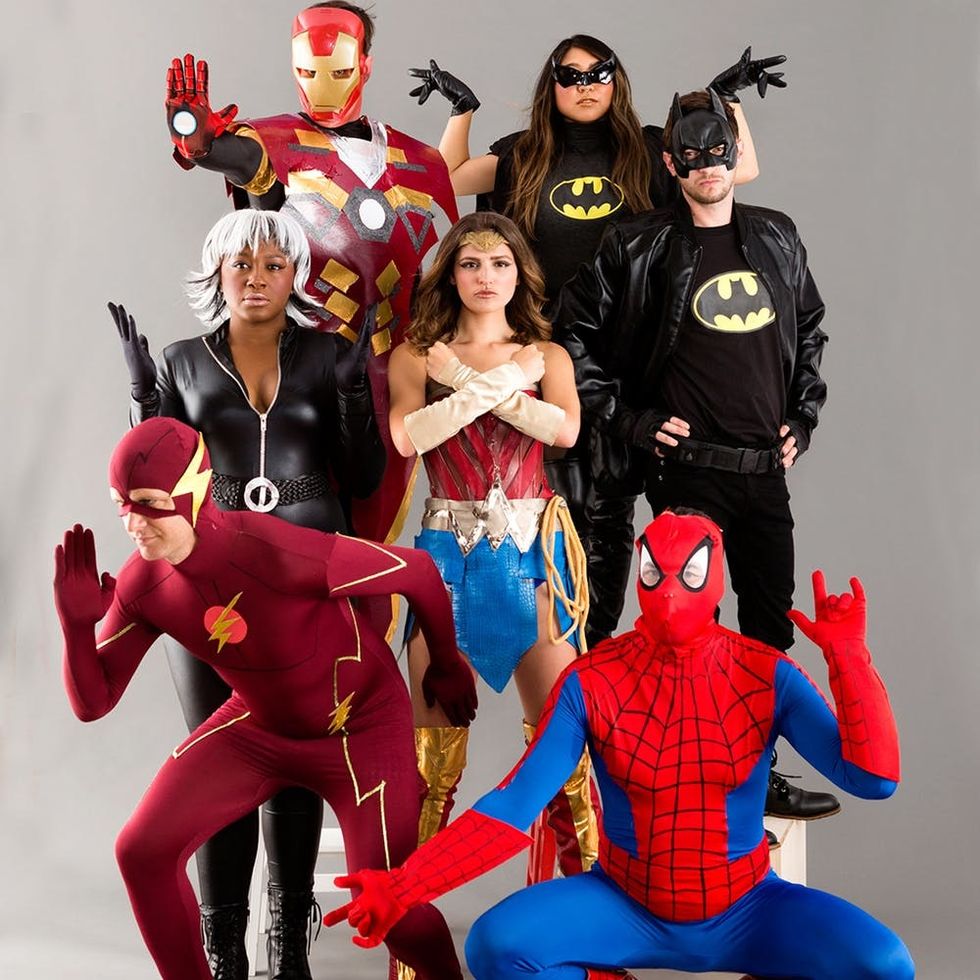 Who do you want on your side?
What is your squad wearing this Halloween? Get more inspo on our Pinterest page.
Brit + Co may at times use affiliate links to promote products sold by others, but always offers genuine editorial recommendations.
DIY Styling + Production: Misty Spinney, Irene Lee + Kelly Bryden
Hair + Makeup: Misty Spinney
Photography: Kurt Andre
Models: Torii Burnett, Simon Lutrin, Steven McDonald, Natasha Thomas, Trevor Tillman + Paige Weber
Misty Spinney
Misty Spinney is a hair stylist, makeup artist, and fashion stylist with a strong background in design and deep passion for creativity.