As if international travel wasn't exciting enough, Delta has just given us yet another reason to smile about our trips abroad. The airline is giving away free Prosecco!
---
Customers making treks overseas can pop some mini bottles of Avissi bubbly as they're flying high and relax for their likely lengthier-than-usual flights. If you're worried it's just for the high rollers in first class, think again — EVERYONE will get to reap the benefits of the gratis offering.
As the company's Vice President On Board Services, Lisa Bauer, explained on its website's news hub, it's a way for the airline to help customers celebrate while setting itself apart. "Sparkling wine is often the first choice for a celebration and we know how special it is for people to jet off on a trip, so we wanted to bring the celebration to them," she said. "Offering complimentary chef-curated foods and drinks throughout the flight is one of the things that sets Delta apart and we're upping the ante with our mini bottles of Prosecco."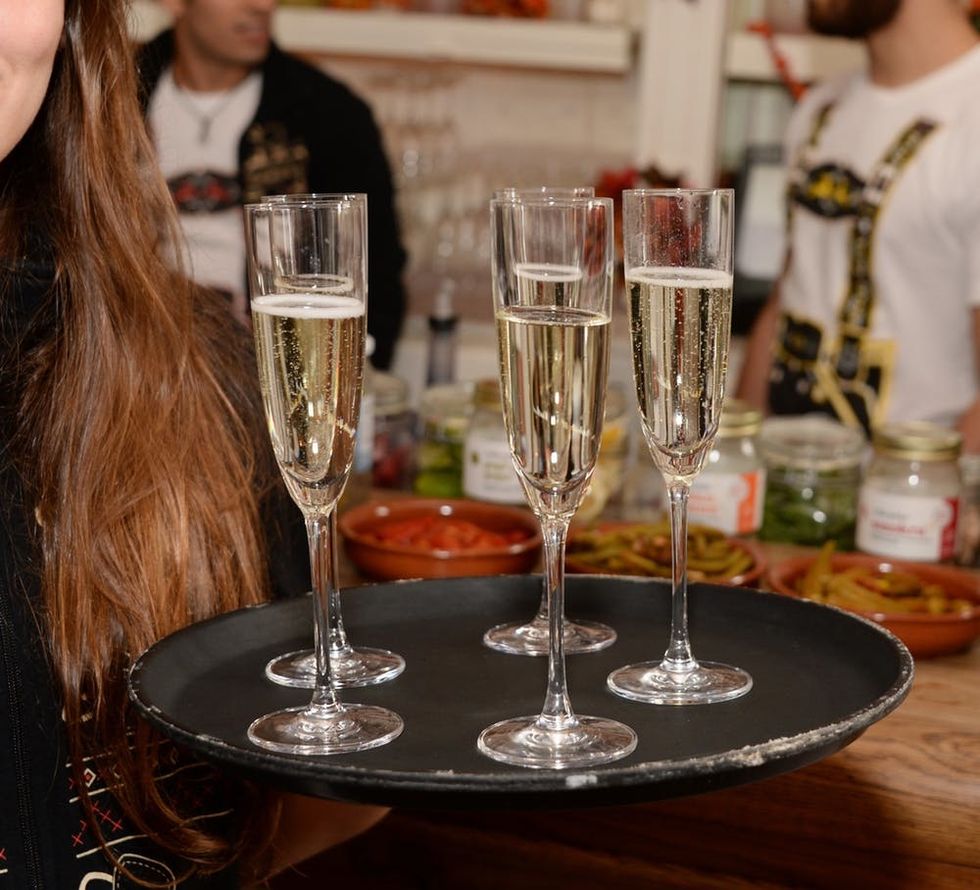 The Prosecco is a new addition for the airline overall, joining its roster of other free beverages which include beer, white, and red wines, plus spirits as part of its summer menu expansion. Those on domestic flights can also enjoy a bit of bubbly, although it's only complimentary to those in first class and DeltaComfort+.
Between this and our mobile passports, it looks like we'll be making trips overseas far more often — and enjoyably.
Will this give you cause to fly overseas? Tell us over @BritandCo.
(Photos via George Frey/Getty, Ben Gabbe/Getty Images for NYCWFF)