Make a Dessert Pizza for Memorial Day
May 10, 2016
What's better than pizza? Cake! Okay we'll call it a tie. On Memorial Day you won't have to choose what to eat first — you can have your cake and eat pizza too. Dessert pizzas are really easy to whip up, so even if you're not a pro-baker, it's hard to mess them up. For a healthy and colorful twist, we packed our dessert pizza with all the fruit toppings. Add red, white and blue fruit for a patriotic dessert that takes the cake for best treat!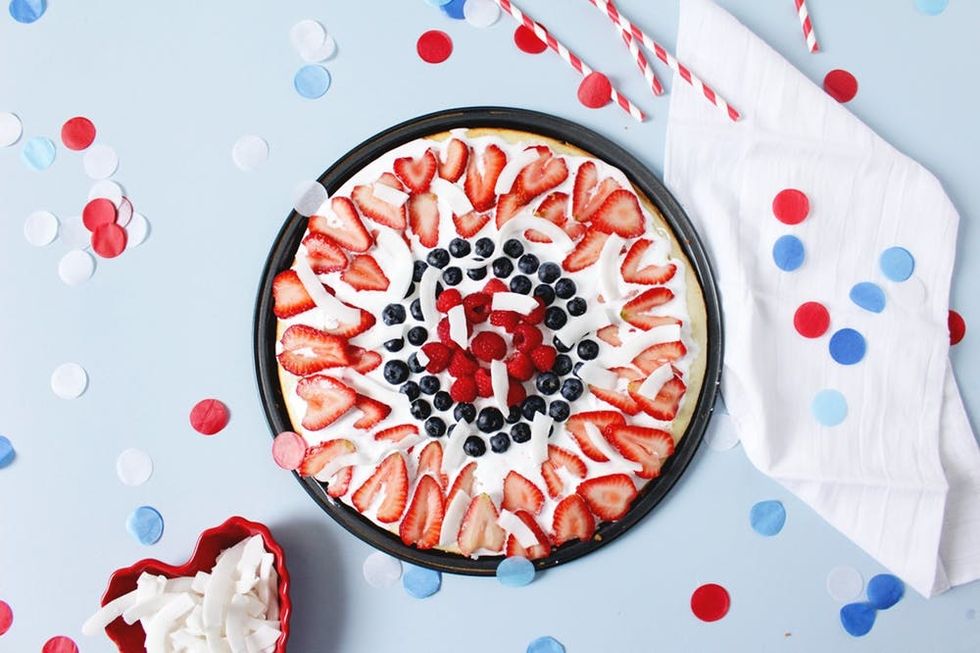 ---
Materials + Tools:
 — cake mix (or cookie dough)
— hand blender
— marshmallow fluff (or icing)
— red and blue fruits (strawberries, blueberries, cranberries, grapes, etc.)
— coconut strips
— pizza pan
— unsalted butter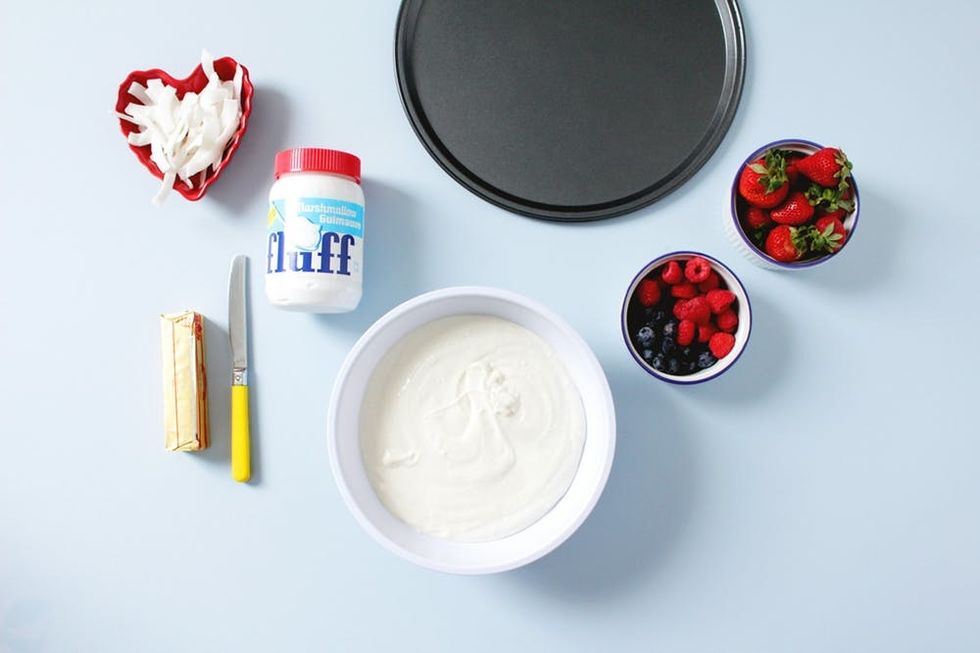 Let's do this thing!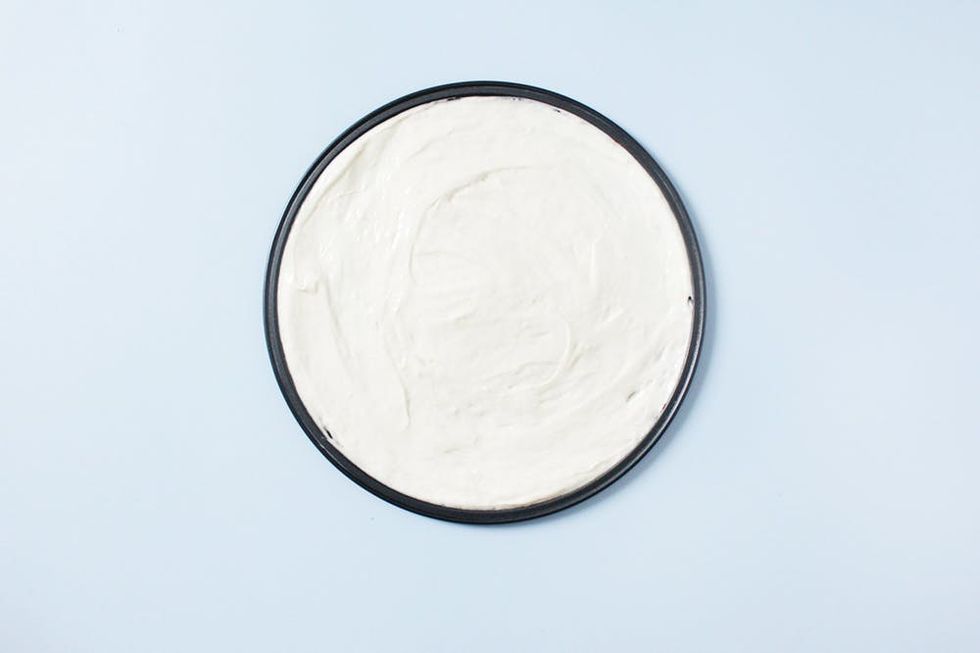 In a bowl, combine your cake ingredients (or use store-bought cake mix) and blend together. Pour about 1/3 of the cake mix into a round pizza pan until it reaches the edges. You may want to smooth out the batter with a butter knife.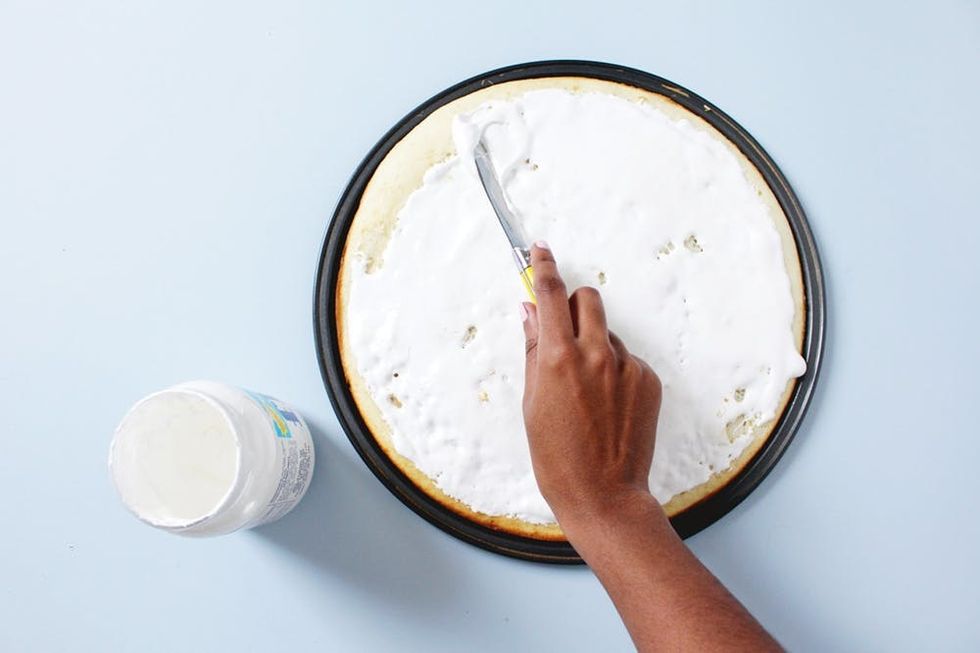 Bake the cake for about 15 minutes at 325 degrees Fahrenheit. Let it cool for a few minutes. With a butter knife, spread marshmallow fluff (or cake icing) on the cake.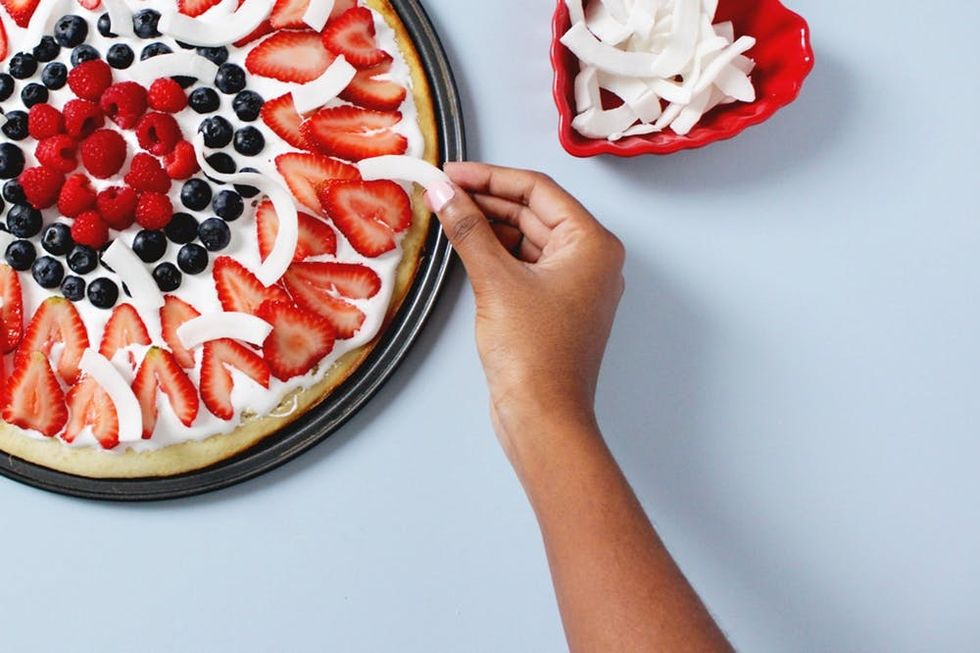 Slice strawberries and other fruits that need it. Add your red and blue fruit toppings — we color blocked them for a fun effect. Don't forget to add "faux cheese" by adding coconut strips. Now it's ready to serve!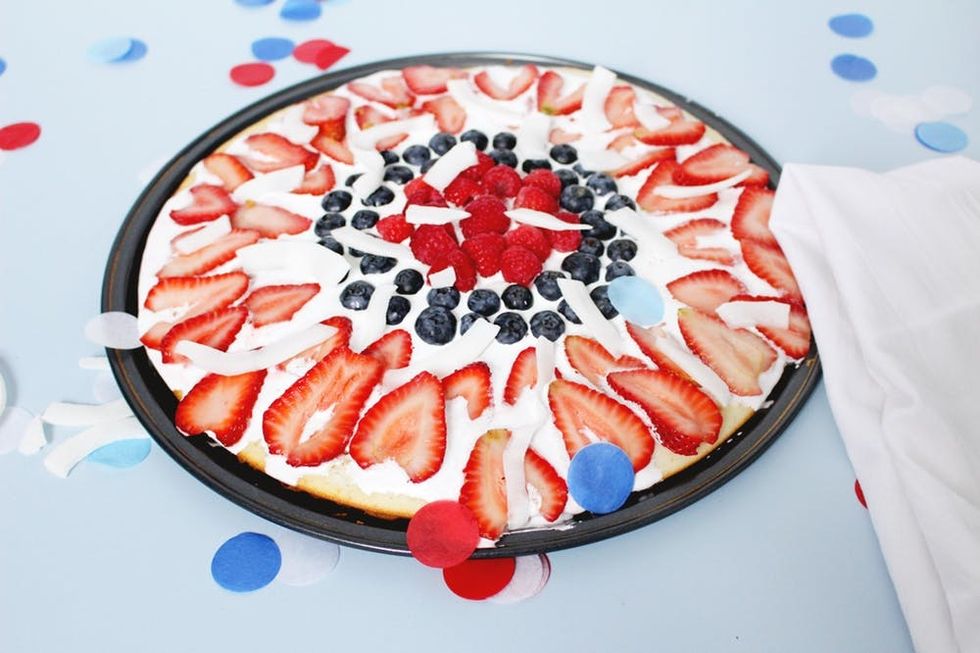 Dessert pizza is always a good idea, especially during the summer months.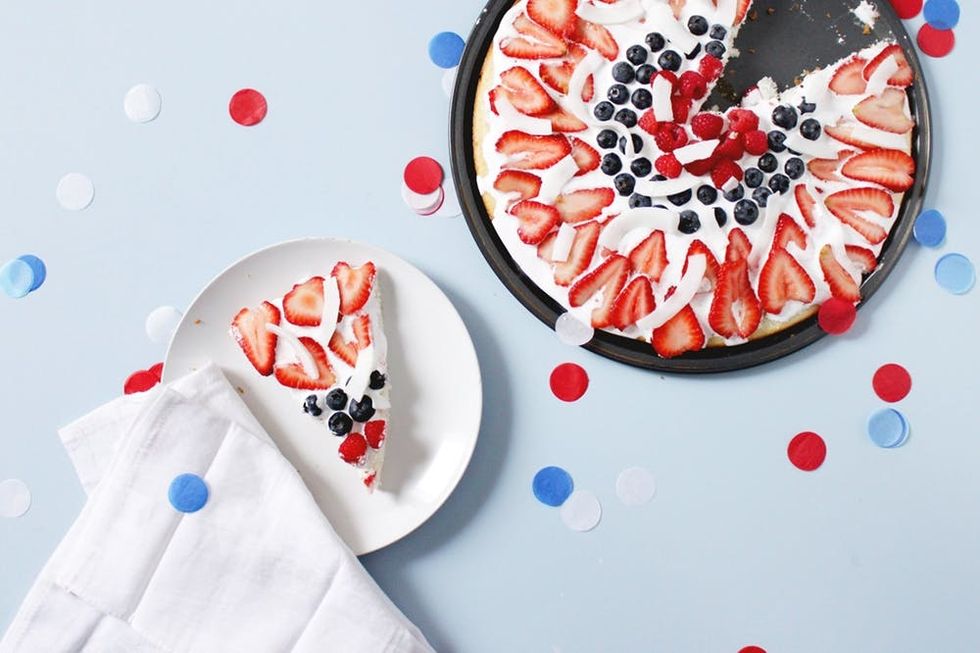 Let them eat cake!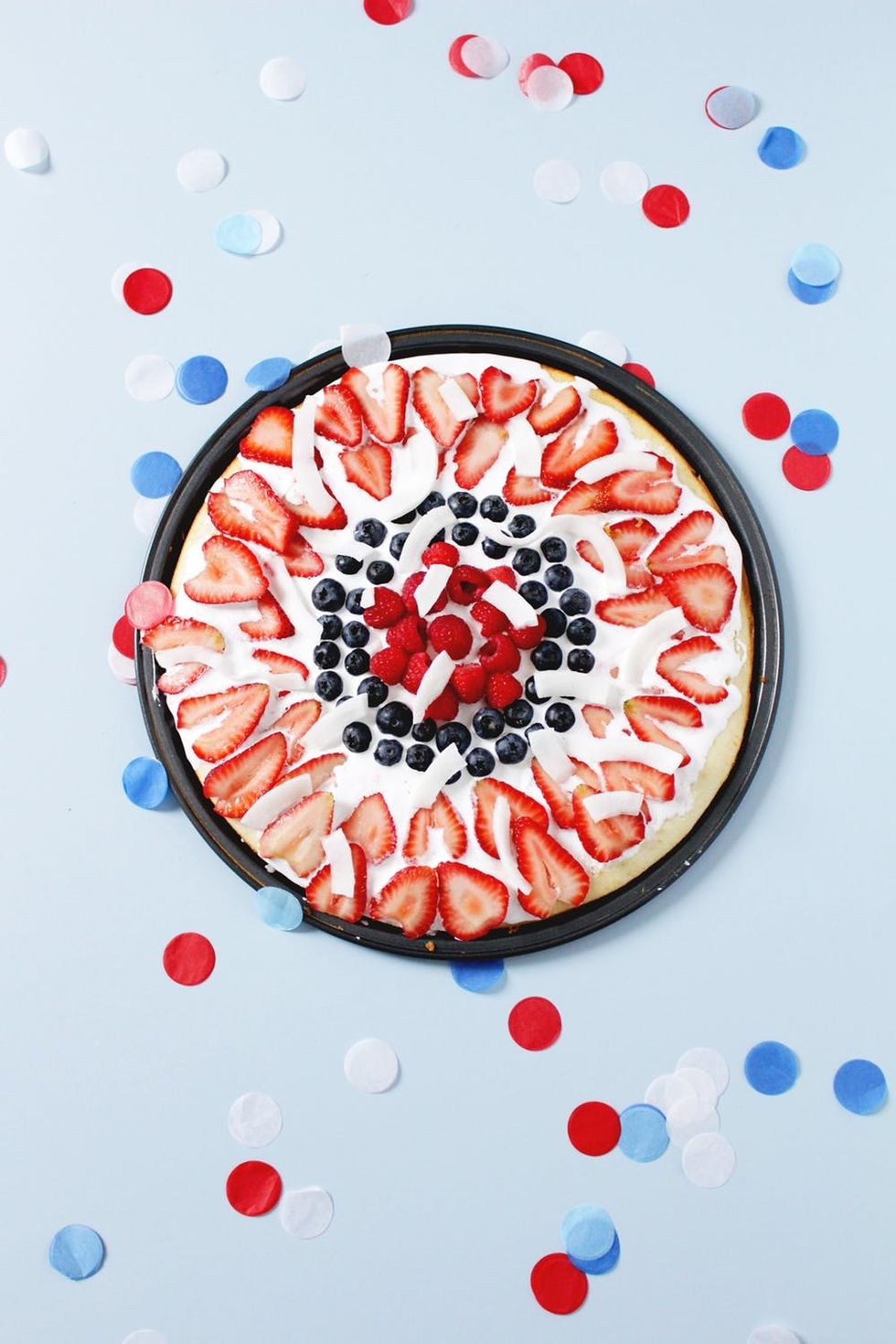 How are you celebrating Memorial Day this year? Let us know on Instagram by using the hashtag #iamcreative.
Anusha Rajeswaran
Anusha is the DIY blogger, artist and daydreamer behind the blog
Fish & Bull
where she shares fun and colorful DIYs! On weekends she can be found sipping rosé, eating mountains of nachos and watching cute dog clips on Youtube.