These DIY Crochet Christmas Lights Are Electricity Free But Just As Bright!
Nov 23, 2016
You've DIYed your holiday wreaths (and done some for your friends too) and picked out your snazzy outfits for all those snazzy holiday parties you've been invited to, you social butterfly you! But if you have any plans to have people come over to your place anytime between now and the New Year, you're going to want a bit more than a wreath on the door. And we know you LOVE to get crafty, so we've got this adorable crochet Christmas lights tutorial for you, courtesy of our friends at Common Thread by DMC.
Download our Crochet Christmas Lights Project Guide + Instructions
---
And not to worry: If you're new to crocheting or just need to brush up on your skills, we've got you covered with our How to Crochet online class.
In this 36-minute class, you'll learn the basic stitches and techniques for flat and round crochet. You leave with the creative skills to make all sorts of crochet goodies (like these crochet Christmas lights!).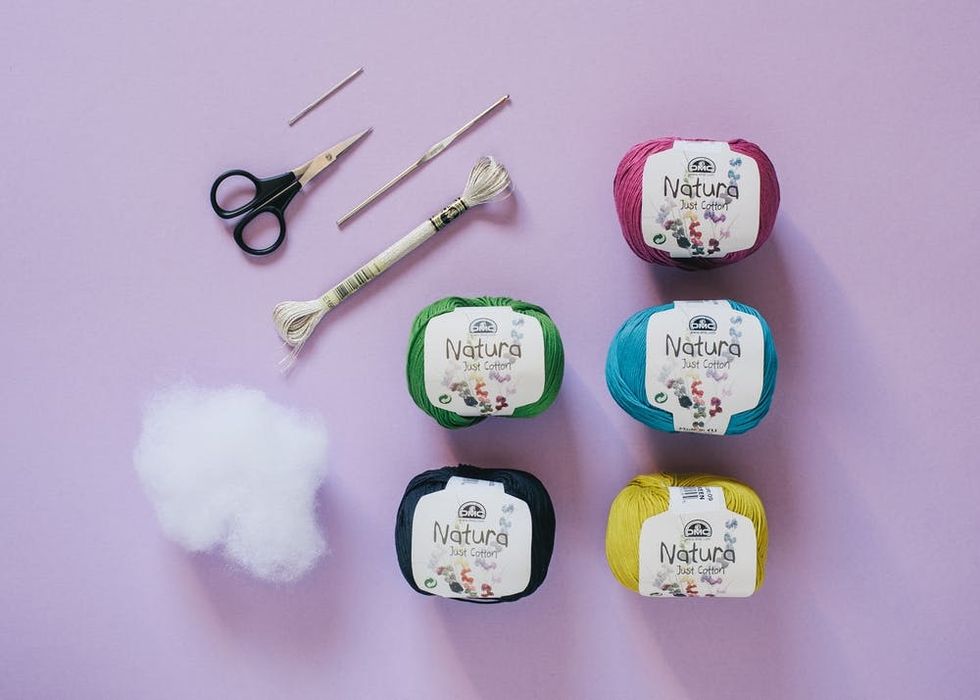 Materials + Tools: (Available at Common Thread by DMC)
Instructions:
1. Use the cerise yarn to crochet the first lightbulb. The finished bulb will be 21 rounds. When you're finished, weave in the ends and fill with polyester fiberfill stuffing.
2. Use all the other colors (except noir) to make the remaining light bulbs.
3. Crochet together the noir yarn and Mouliné embroidery thread. This piece will be 7 rounds. When you're finished, leave a long end for sewing.
4. Start crocheting the rope with 50 chain stitches. You'll attach the light bulb connectors (without the bulbs themselves) as you go along. Attach your first light bulb connector at the 51st stitch. After that, chain 20 stitches in between each connector. Once you have attached all the connectors, chain 50 stitches.
5. Sew the lightbulbs to the connectors using the tapestry needle.
For the full instructions, download the project guide above.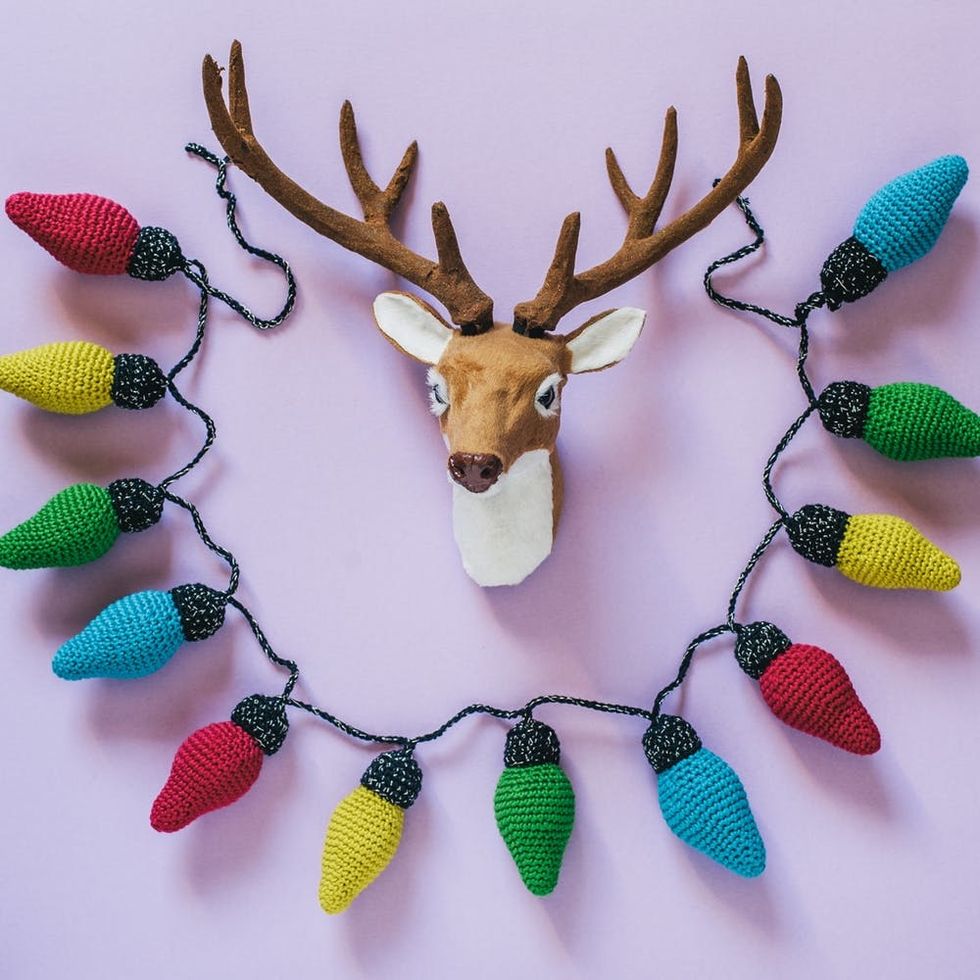 Voilà! You now have some seriously adorbs Christmas lights to string up in your home. Yay!
Show us pics of your finished lights! Tag @BritandCo and use the hashtag #iamcreative.
(Photos via Common Thread by DMC)
Shea Lignitz
Shea can be found in the nearest bookstore or brewery, exploring the great outdoors, or blasting Led Zeppelin. She grew up in the cold and rain of Northern California's redwoods but is currently wandering around Texas.