How to Make Reese Witherspoon's "Hi Y'all Bye Y'all" Winter Mittens
Dec 21, 2015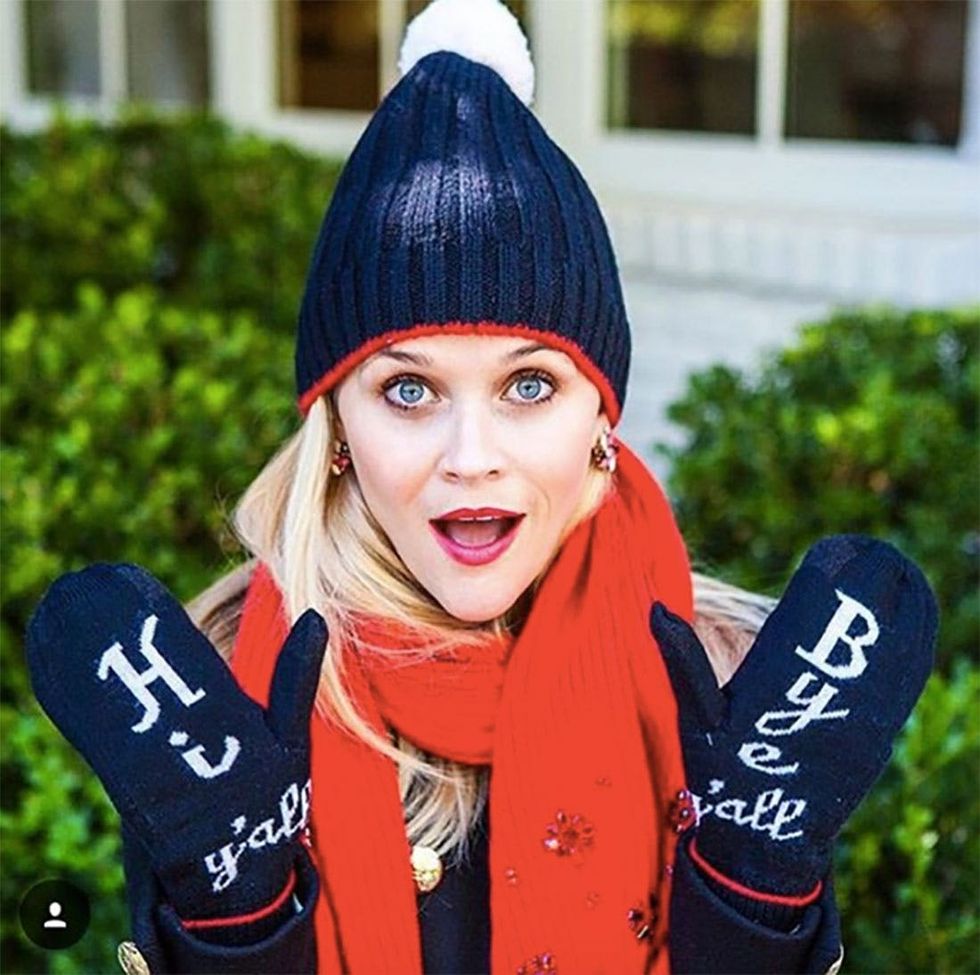 ---
Hi ya'll! We are counting down the hours until we can snuggle up by the fire instead of the stove in the Brit HQ kitchen. 'Til then, consider us your li'l elves, looking for inspo for our next DIY gift everywhere — including Instagram. We recently came across these mittens that our dream gal pal Reese Witherspoon was rocking and we had a these-are-the-cutest-mittens-ever heart attack. Of course we had to create a DIY so that you can rock your own in the colder months ahead. These cute little gloves will make the perfect gift for a co-worker, assistant, teacher or even your mail carrier. Anyone who could use a little extra warmth this season <3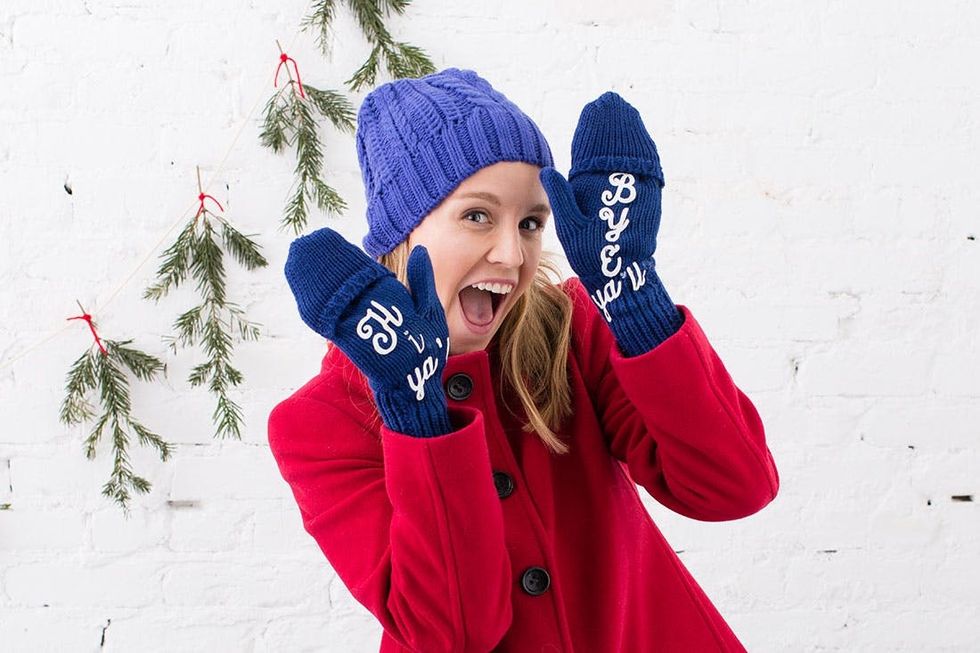 Materials and Tools: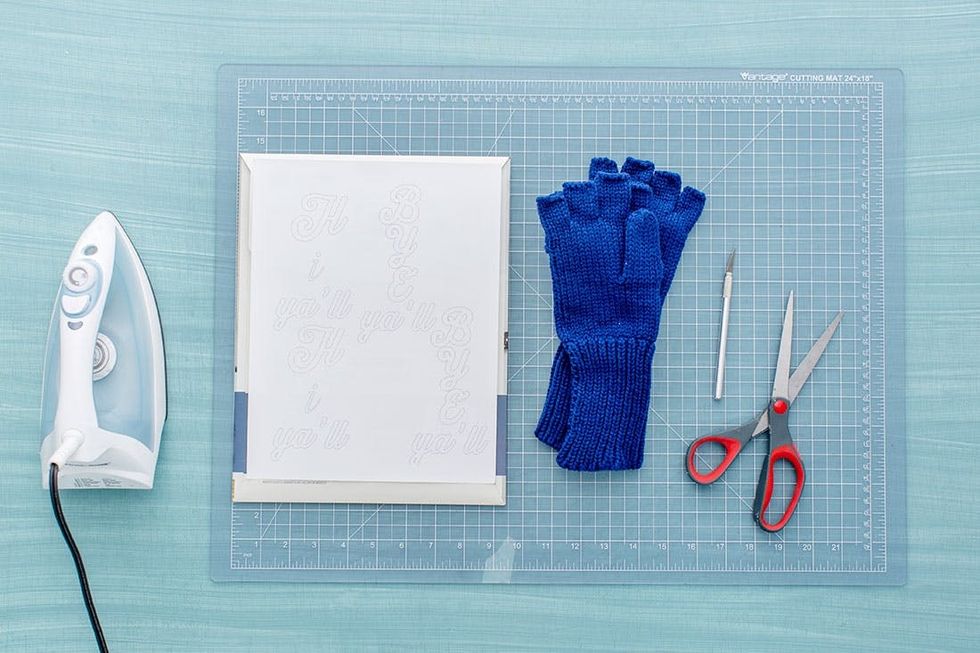 — gloves
— iron-on transfer paper
— "Hi Ya'll Bye Ya'll" print out
— iron
— scissors and/or X-ACTO knife
Instructions: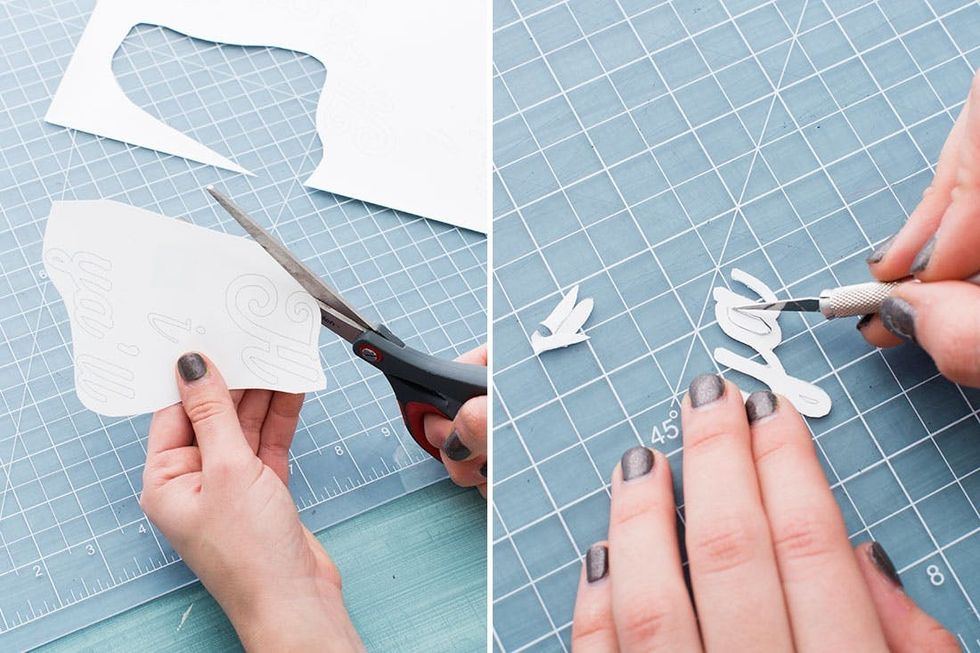 1. Print your "Hi Ya'll Bye Ya'll" decal onto iron-on transfer paper, then cut it out. Use an X-ACTO knife for those tight corners.
2. Peel off the backs of the letters and place onto your gloves.
3. Iron away!
Our gloves were navy just like Reese's, so we used iron-on paper for dark-colored garments. Print out the decals and then cut out the letters. Use an X-ACTO knife to get into those hard-to-reach places.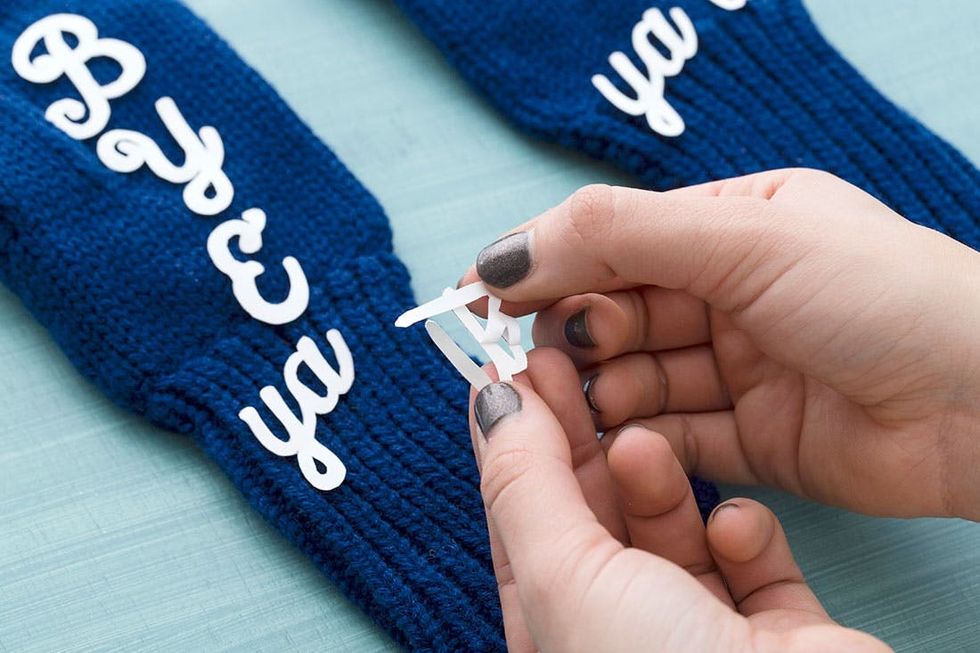 Peel off the backs and place onto the mittens.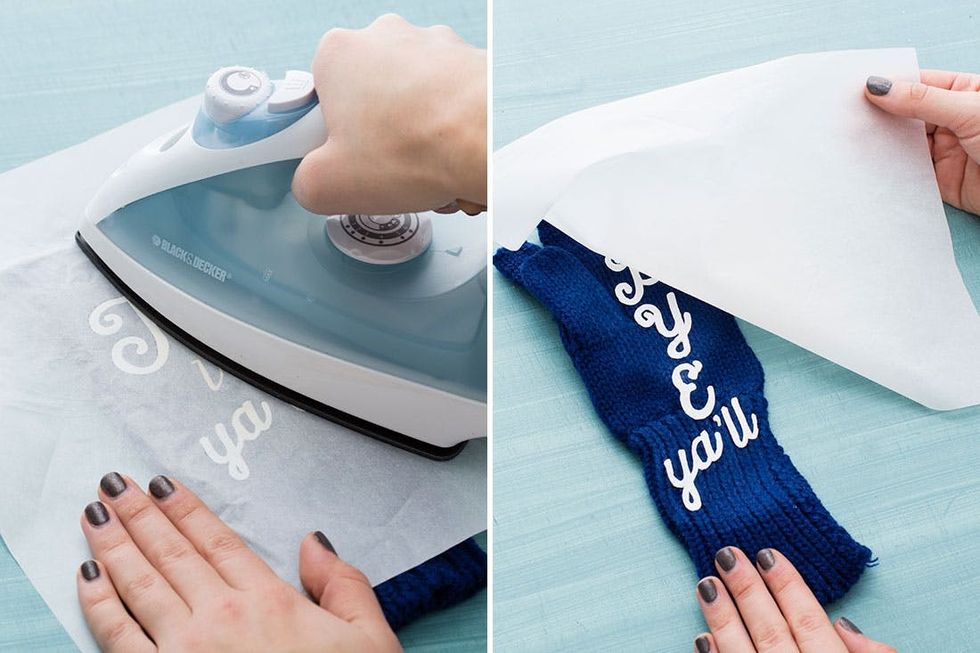 Follow the instructions for your iron-on paper to get the perfect results.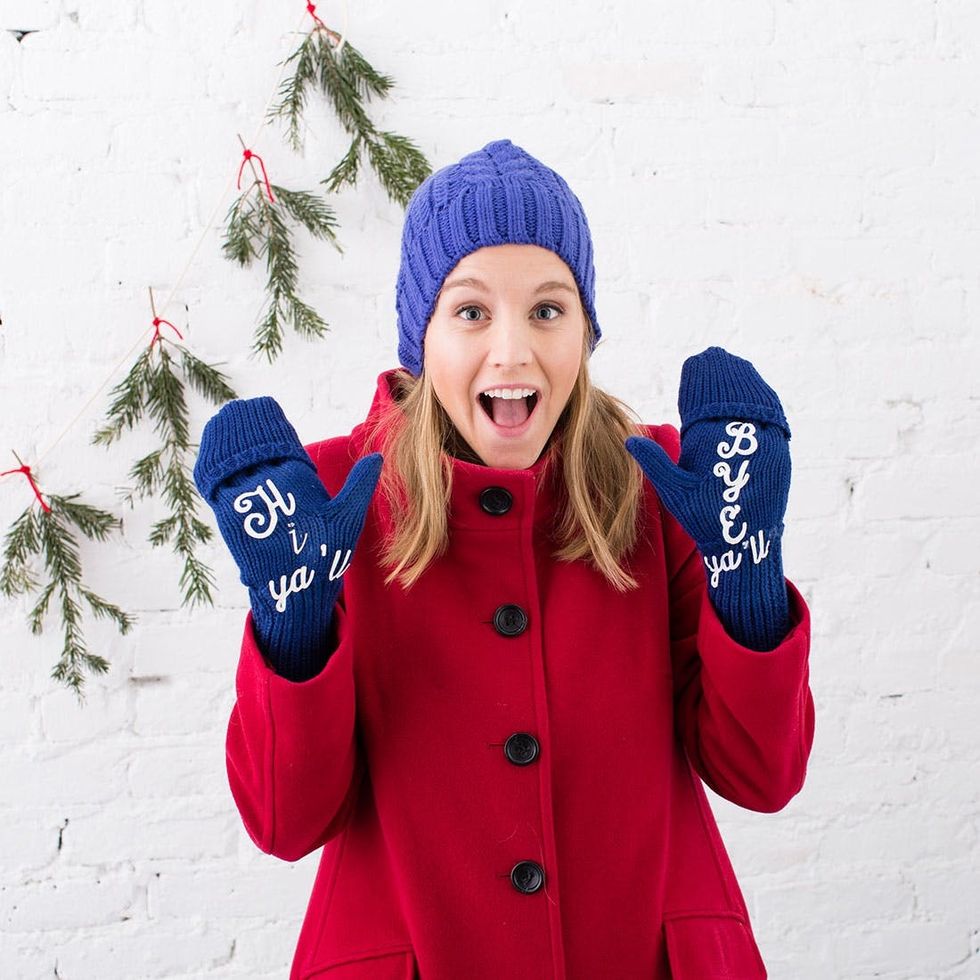 Maddie stepped in to play Reese and did a phenomenal job :)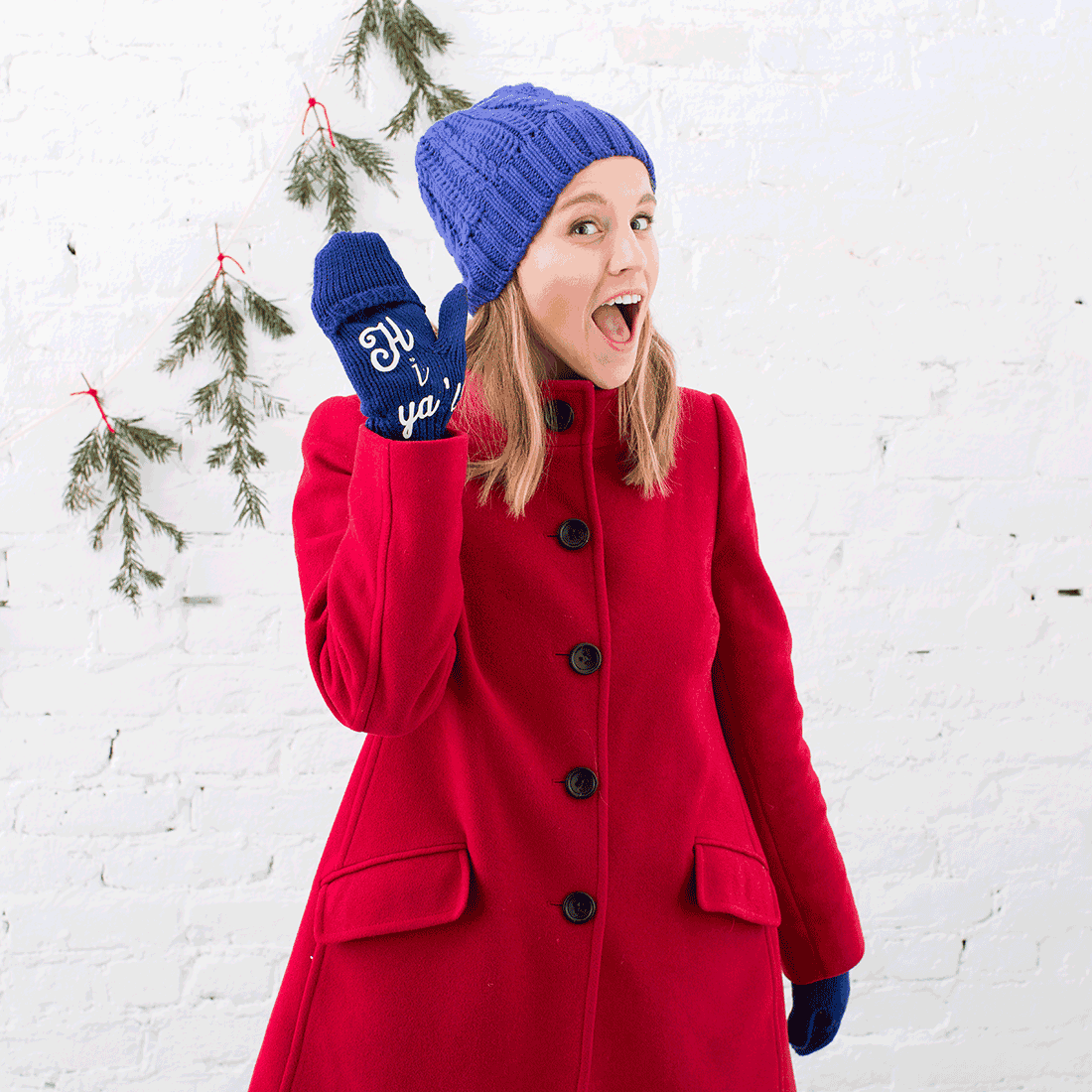 It isn't a B+C holiday article without a fun gif! Hi ya'll! Okay, now bye ya'll!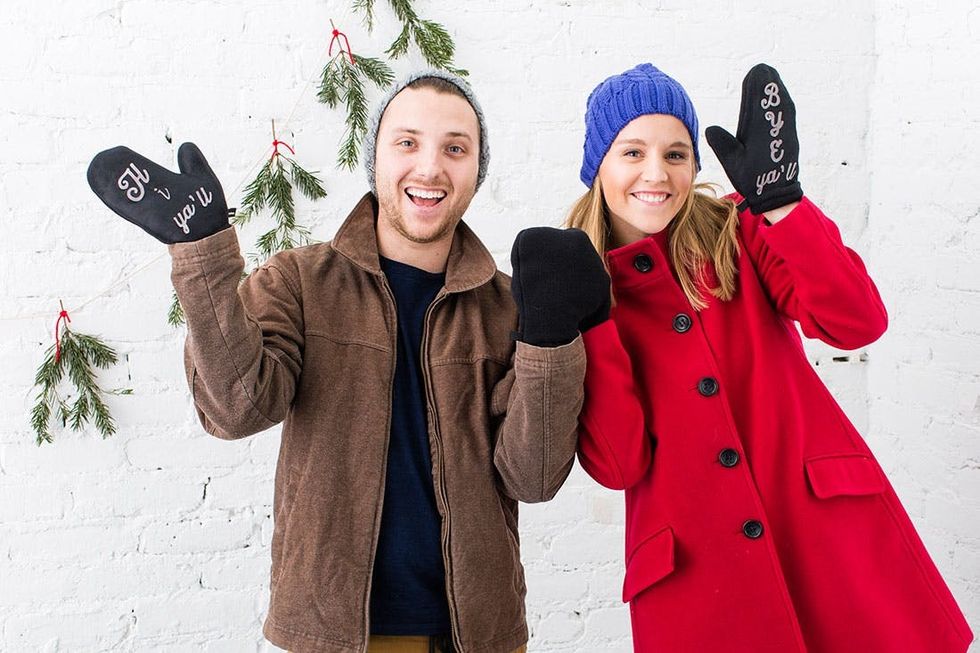 So guess what? Couples mittens is a thing. The center mitten allows you to hold hands with your special someone. So of course we needed to make a Reese version of this too.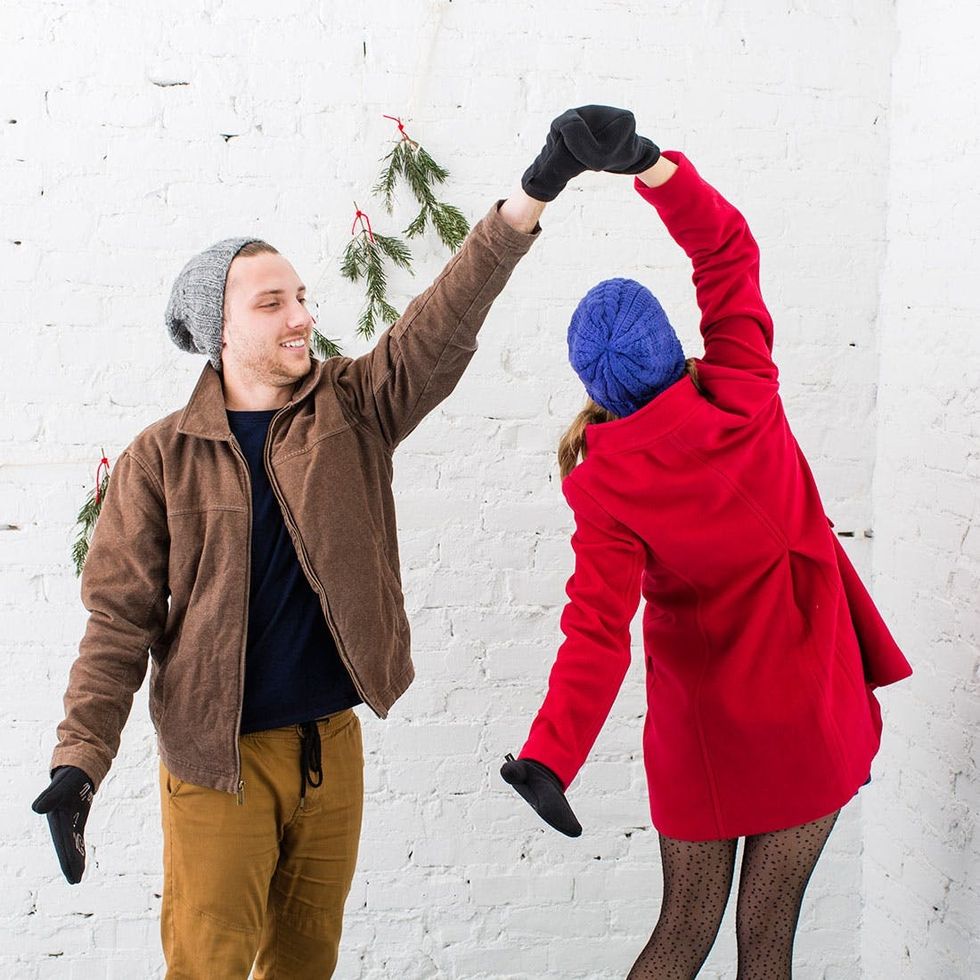 Christmas music + these two = dance party.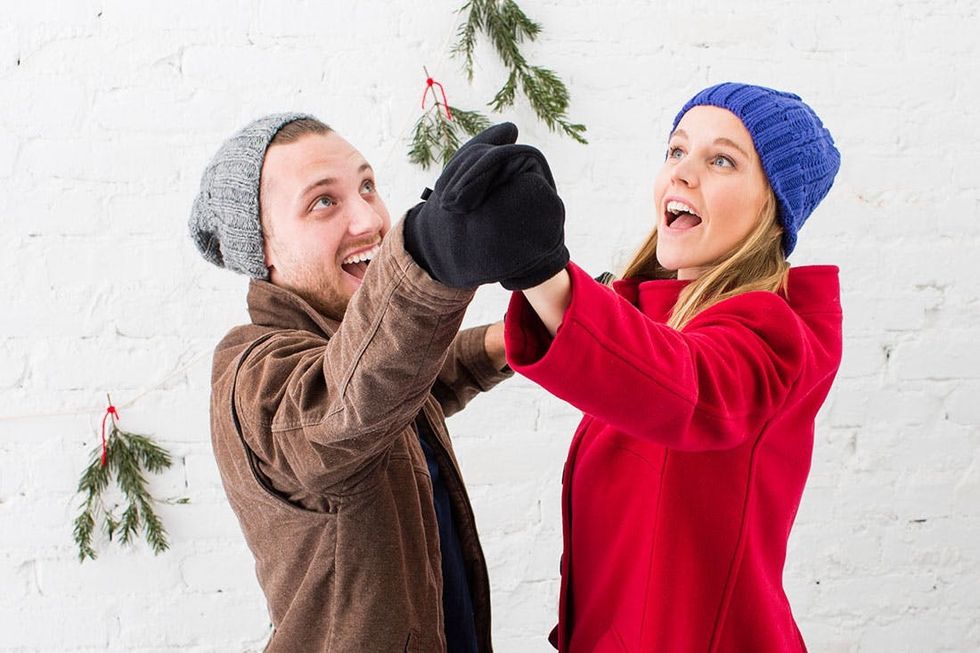 Happy HoliDIYS, everyone!
Kelly Bryden
Kelly Bryden, an east coast native, is stoked to be a part of the Brit + Co team. Design, DIY, and fashion are her passions. If she isn't crafting you can catch her on the dance floor or wrapped up in aerial silks.
DIY Style
Our undergarments might have taken a backseat in 2020, but with a new year upon us, we're feeling inspired to reprioritize our most intimate clothing layer — especially in time for Valentine's Day. Because hey, what better way to kickstart a season of self-love than by treating yourself to a confidence-boosting set of lingerie?
We turned to trusted intimates brand Adore Me to set us straight on trends for the year ahead, featuring size-inclusive bodysuits, romantic bustiers, lacy babydoll styles, and everything in between. Luxe sets start at $24.95 with free shipping and exchanges, and if you're not sure what style would work best for you, Adore Me has an at-home styling service called the Elite Box. You can try everything on from the comfort and safety of your home, keep what you love, and send back the rest totally hassle-free. Need more to pique your interest? Scroll ahead to see the silky lingerie and loungewear pieces we're adding to our cart.
Fashion