5 Pinteresting Sites for the Dude in Your Life
Mar 01, 2013
Are you a dude that wants to pin stuff but doesn't want to pin stuff? Yeah, we feel you. And it turns out, so do five Pinterest clones geared specifically towards dudes like you. Here's a quick roundup of what's out there for guys who'd rather nail it than pin it.
---
1. Manteresting: Interesting. Man. Things. We wrote about this it when it came out a while back, and now it's got over 75,000 pins… er, nails, to inspire you. Like Pinterest, you can press a "Nail It" button to add images to your treasure trove. Instead of boards, organize images into different workbenches. It's basically Pinterest with a black background and different words for the same actions.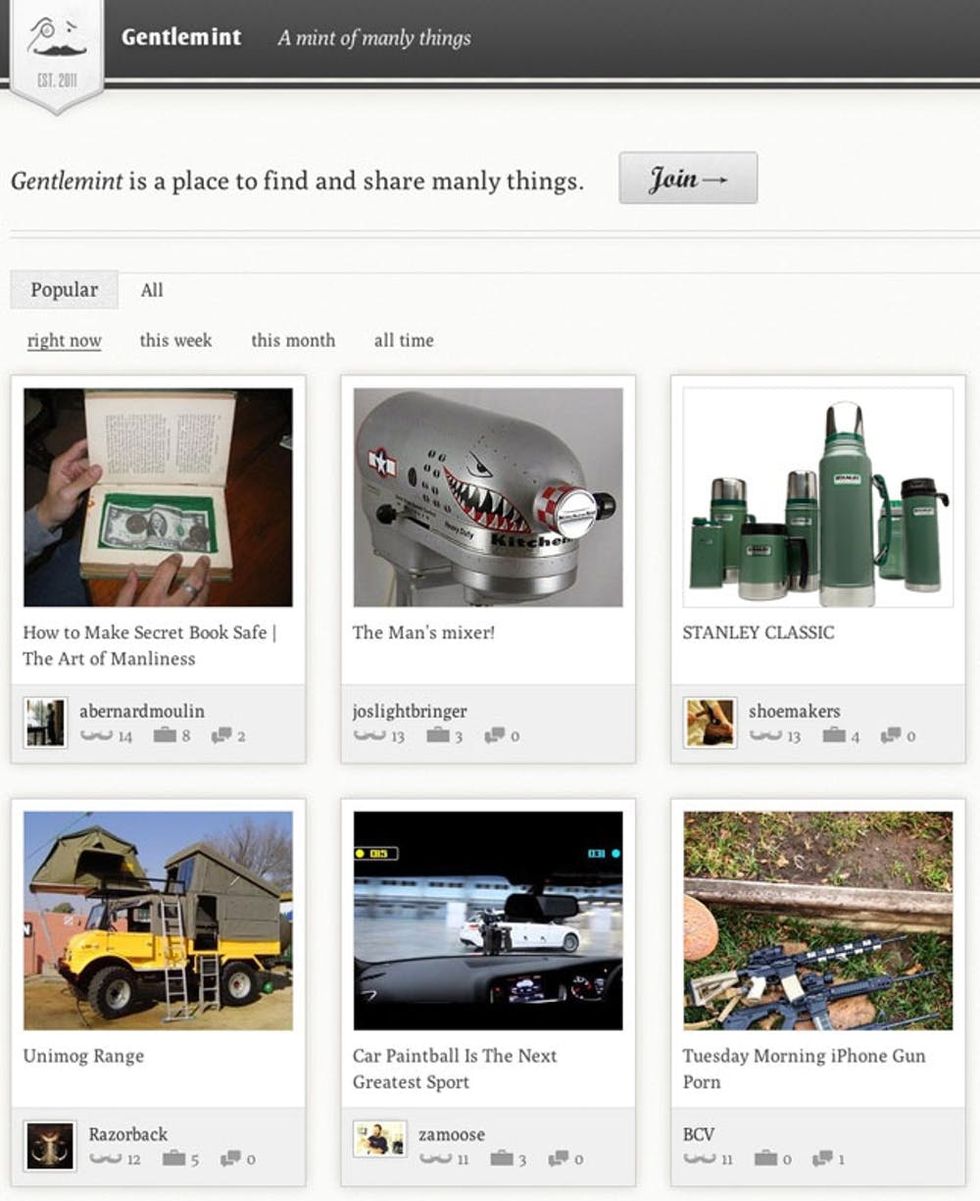 2. Gentlemint: On the more design-oriented (read: pretty) side of the coin, we've got Gentlemint. Described as "a mint of manly things," Gentlemint aims to feature topics like cars, alcohol, food, architecture, world news, and more. Instead of pinning, "tack" things you like. This site definitely has less images of ladies in bikinis than Manteresting, but is still very mannish.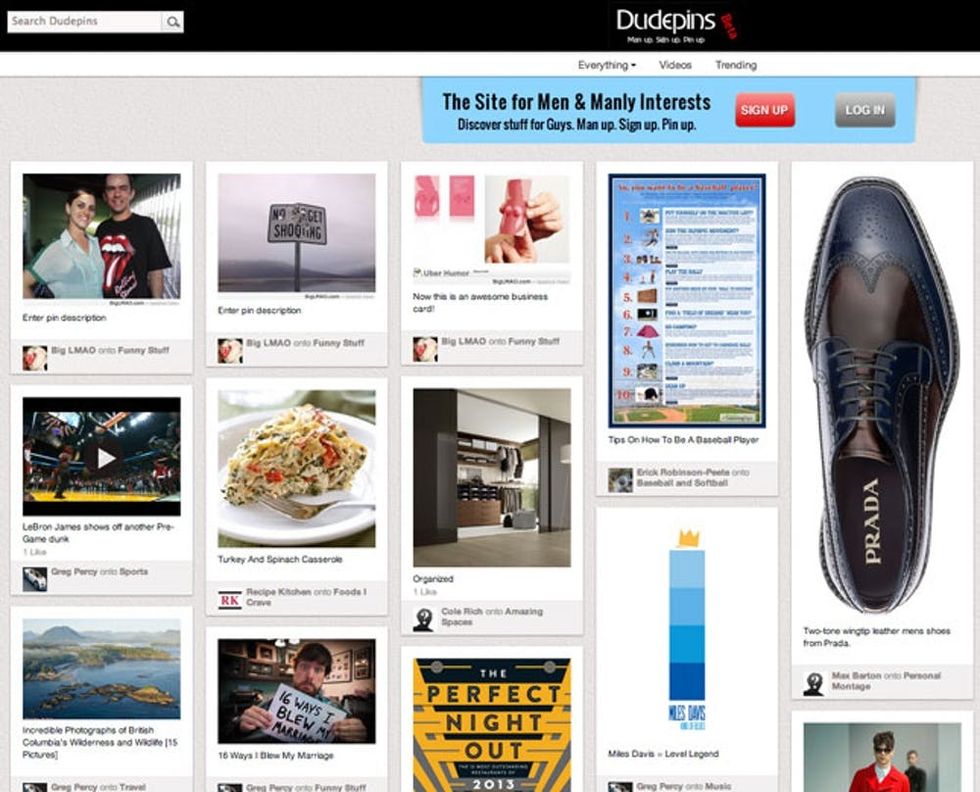 3. Dudepins: Instead of "pin it" Dudepins uses "pin up." We definitely appreciate the word play there. This one really does look JUST like Pinterest except for the header. The description? "The Site for Men & Manly Interests." These sites certainly love the word manly.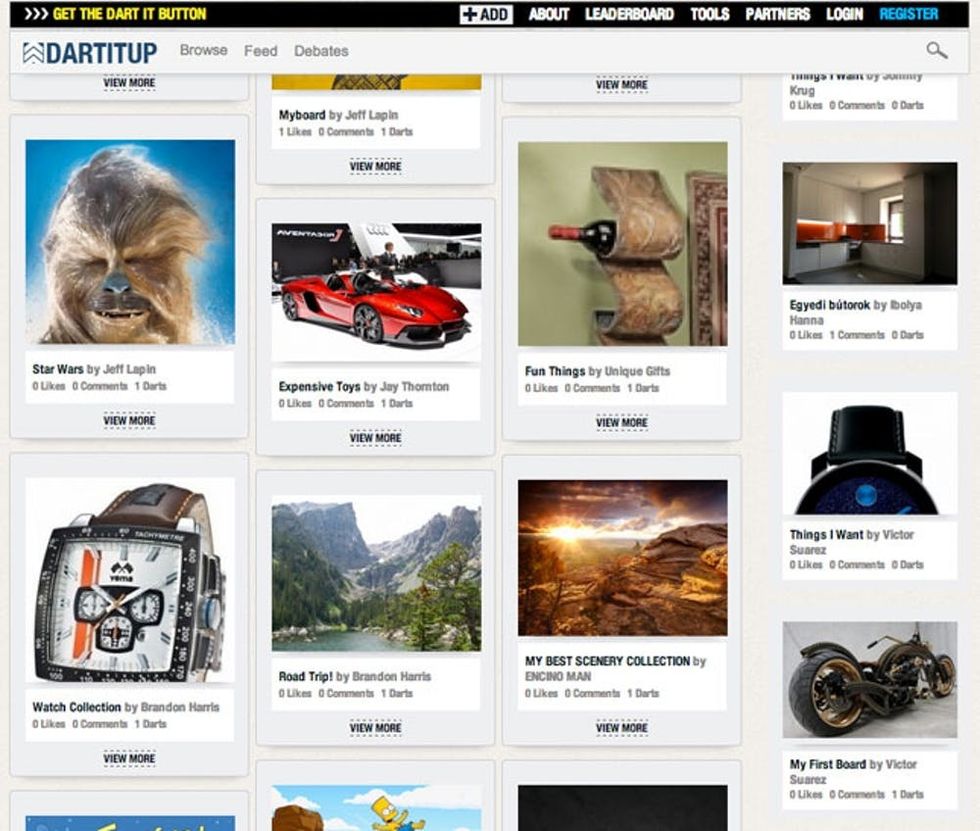 4. Dart It Up: With a more straightforward design, we're digging the look of Dart It Up the most. And we're really loving their obsession with Chewbacca.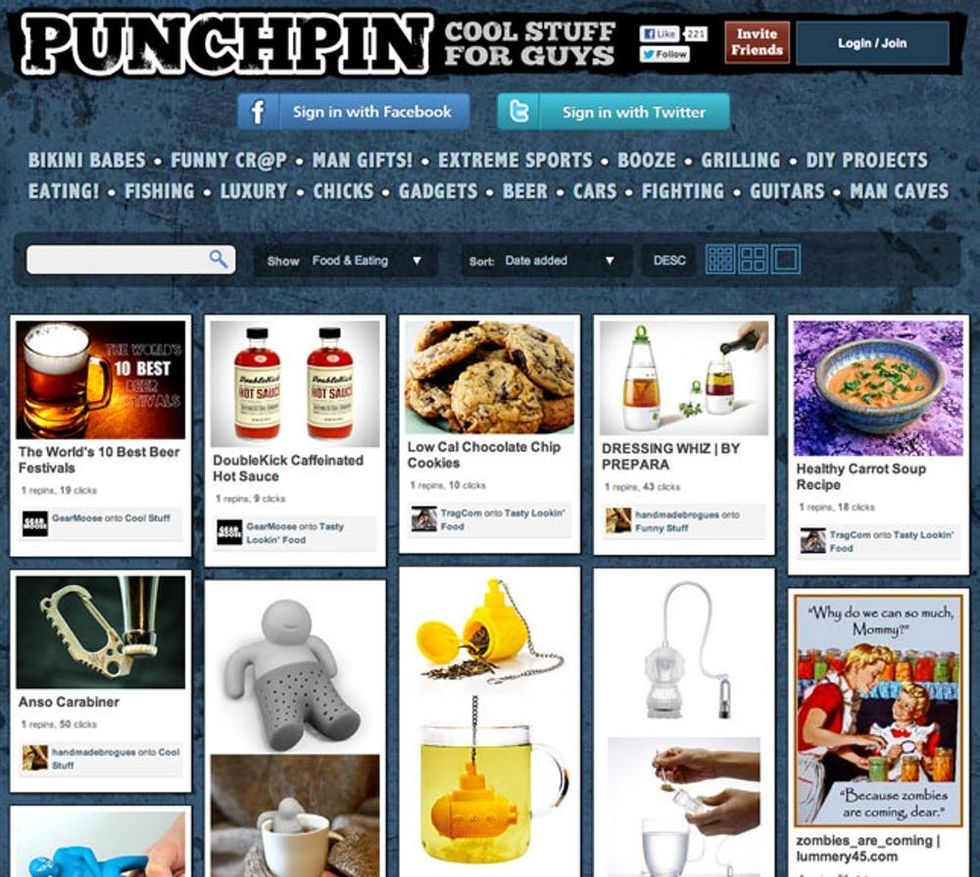 5. Punchpin: Warning. The first thing you will see when you click this is… LADIES. It's not exactly NSFW, but it's borderline. We quickly navigated to the food category and are happy to see healthy soups, low-cal chocolate chip cookies, and a bunch of adorable tea infusers.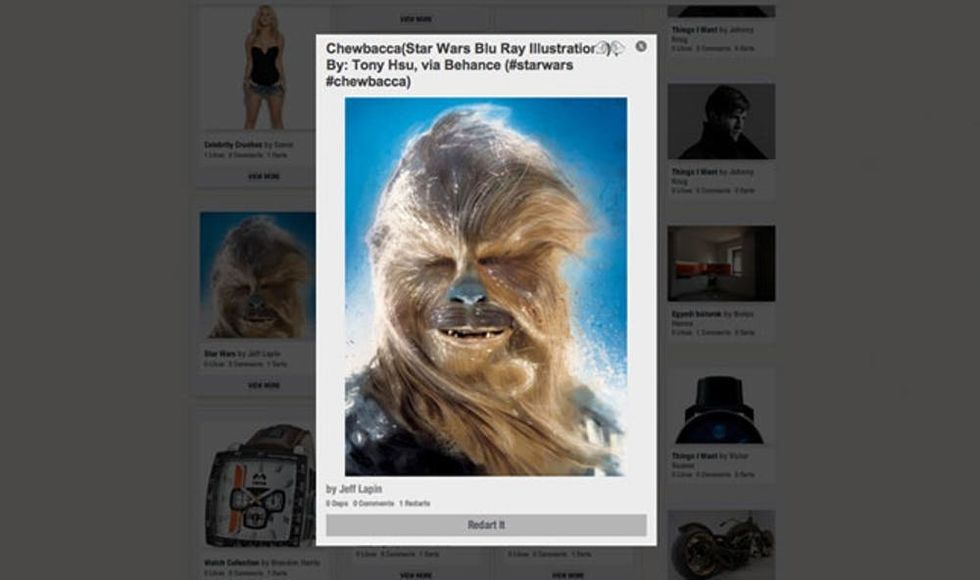 What do you think of these manly Pinterest-ish sites? Novel or a useful alternative? Talk to us in the comments below.