20 Easy Recipe Ideas for Easter Cakes, Cookies, and More
Apr 02, 2014
You know Easter is quickly approaching if you've been to a drugstore recently and saw the Peeps and plastic egg aisle. Now you're probably daydreaming about treats like a fluffy pastel cake or ice cream. Well, make those visions a reality with one (or all) of these Easter desserts.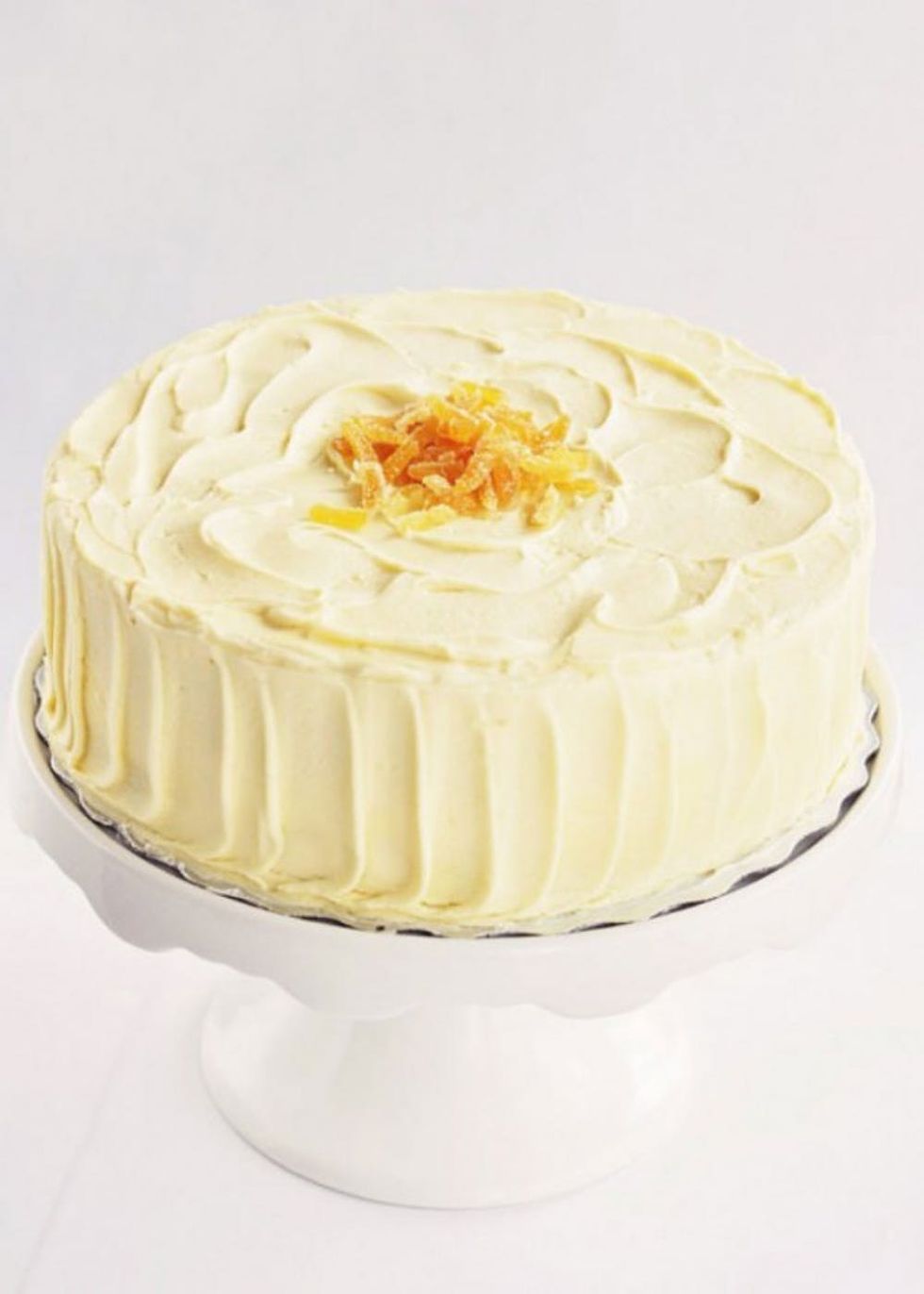 ---
1. Zingy Orange Ginger Carrot Cake With White Chocolate Icing: It's not Easter without a carrot cake. We love this version's creamy white chocolate frosting and spicy ginger garnish addition. (via Sweetapolita)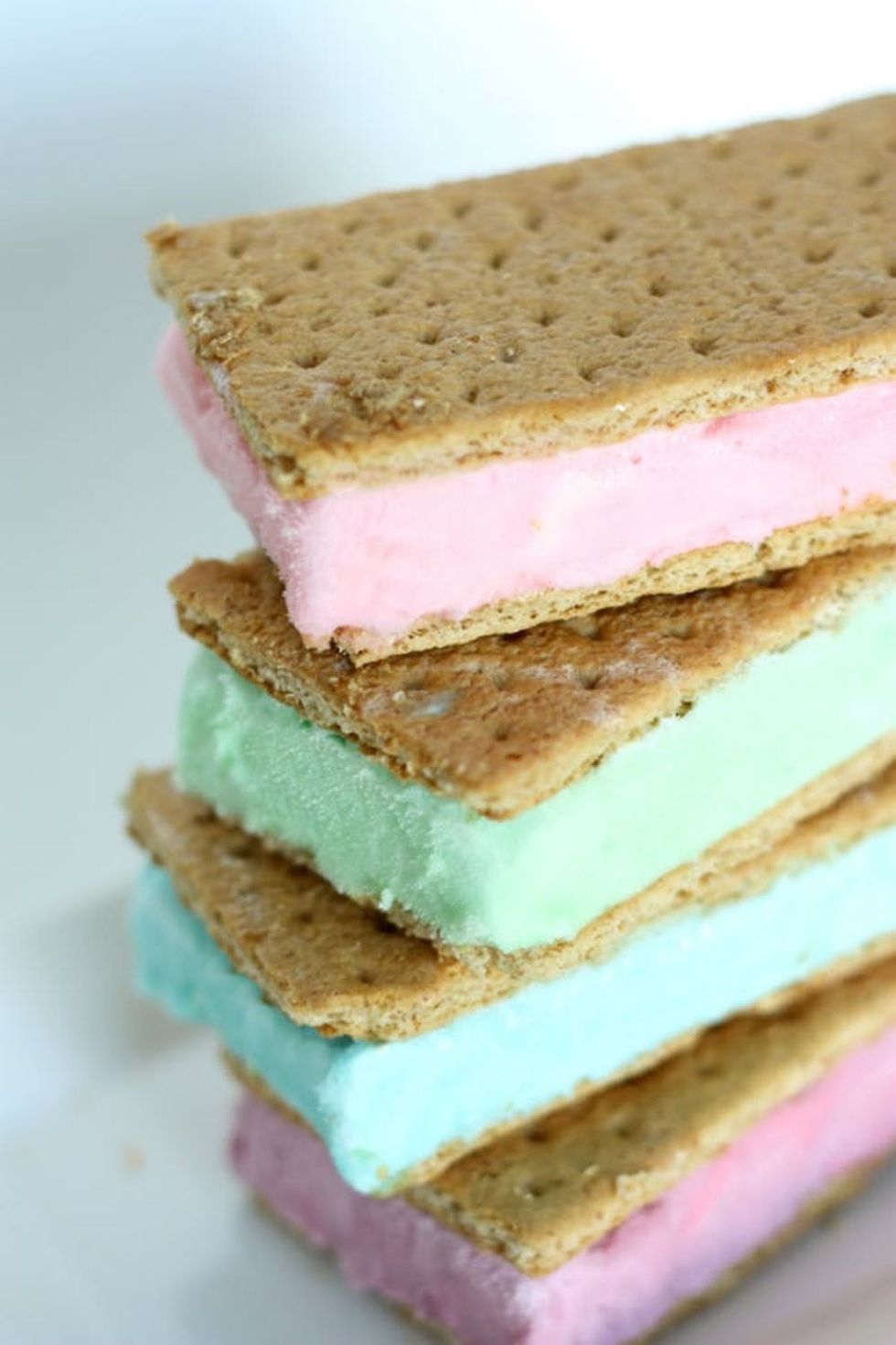 2. Colorful Ice-Cream Sandwich Treats: Ready for a spring take on the typical ice cream sammy? A tray of these will look Pantone-pretty on your Easter dessert table. And the best part? They're super easy to make. (via The Sweet Escape)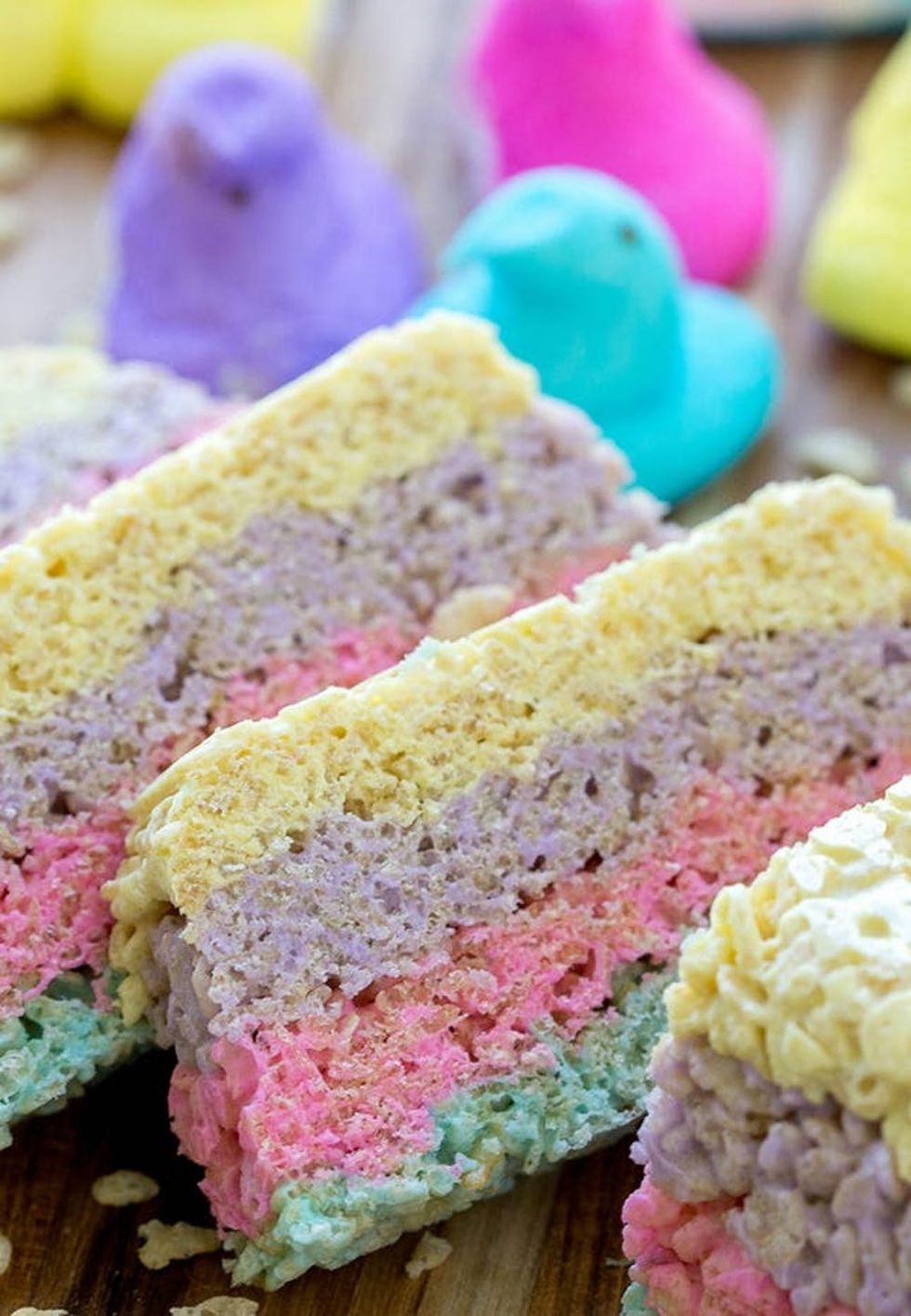 3. Layered Peeps Rice Krispie Treats: Any dessert that calls for marshmallows can be easily Easter-fied when you substitute Peeps. Serve them sliced up in rainbow squares, cookie cut them into Easter Bunny shapes, or insert sticks and hand them out as pops. (via Yellow Bliss Road)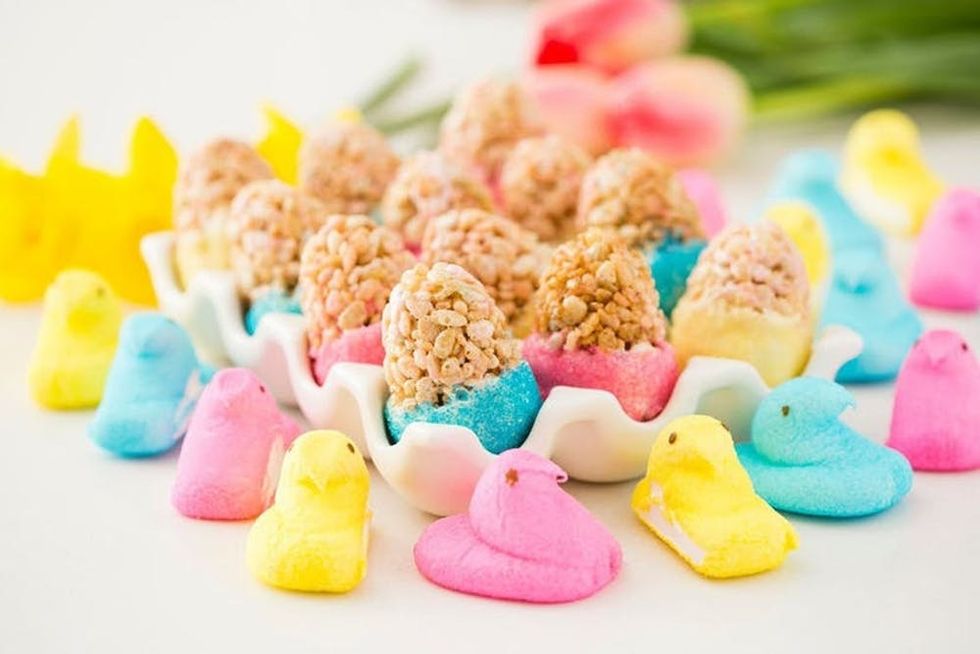 4. Peeps Rice Krispies Eggs: Speaking of Peeps — if you're in a hurry to fill your home with Easter spirit, try these last-minute Rice Krispies eggs. (via Brit + Co)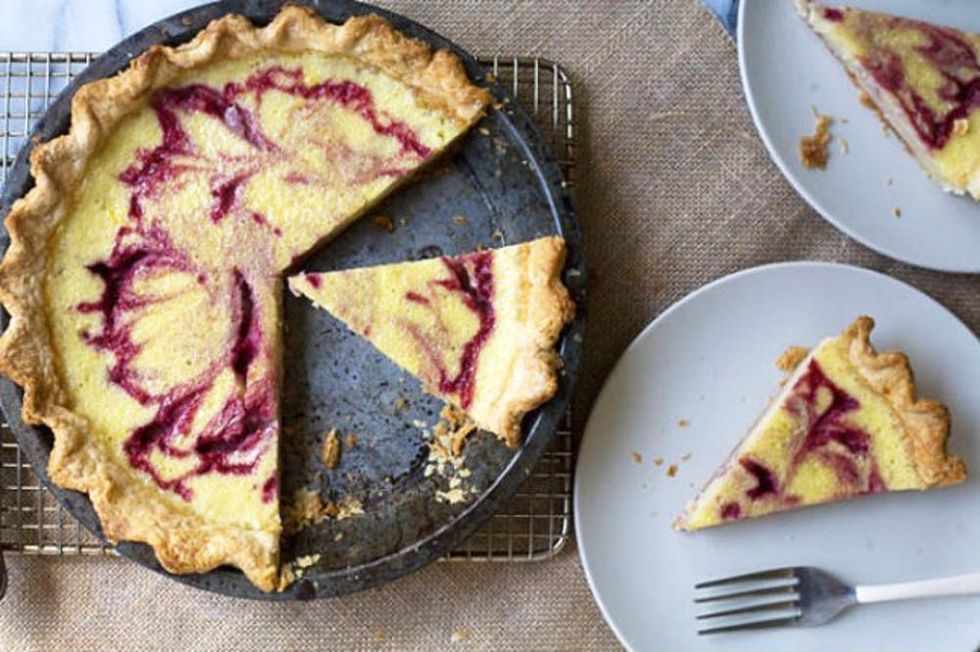 5. Raspberry Buttermilk Pie: This sweet, buttery, raspberry-laced buttermilk pie with its playful colorful swirls makes it appropriate for your Easter table. (via A Cozy Kitchen)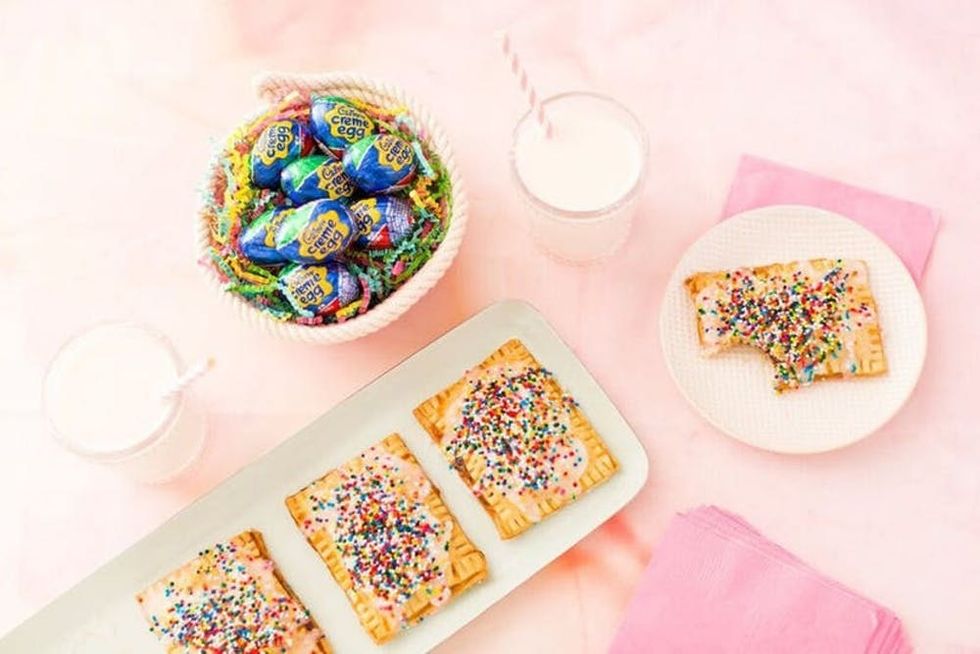 6. Cadbury Creme Egg Pop-Tarts: Pop-Tarts get a fun, festive makeover with this recipe. Chop up Cadbury Creme Eggs, press fork marks into the crusts' edges, and add all the sprinkles on top. (via Brit + Co)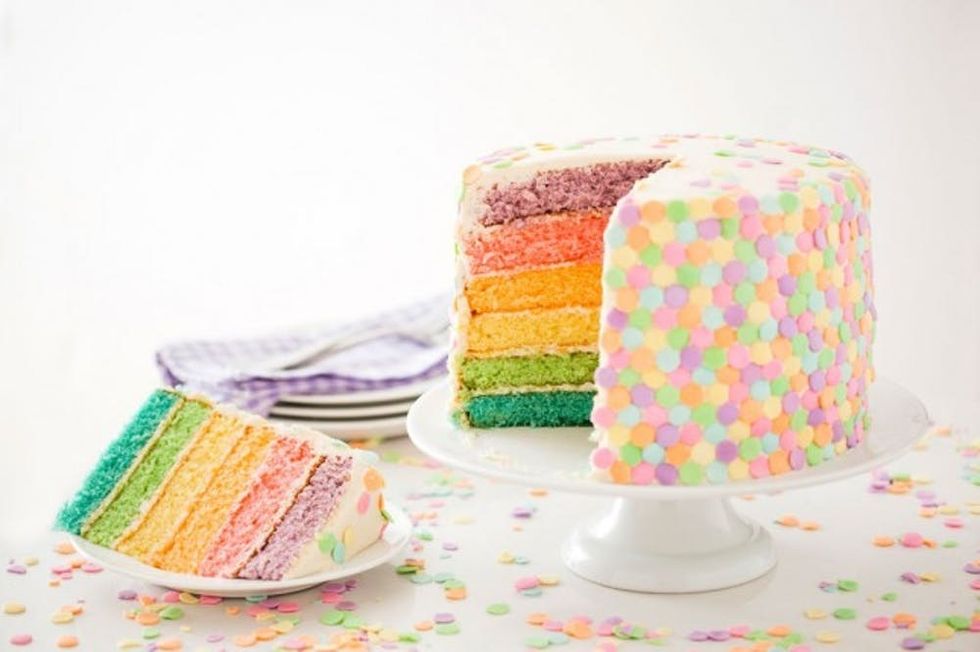 7. Spring Pastel Confetti Cake: Pastel fans, this is the cake for you. Six layers feature six different spring colors. It's like an Easter party on a cake stand, and the perfect centerpiece/dessert combo for your Easter get-together. (via Brit + Co.)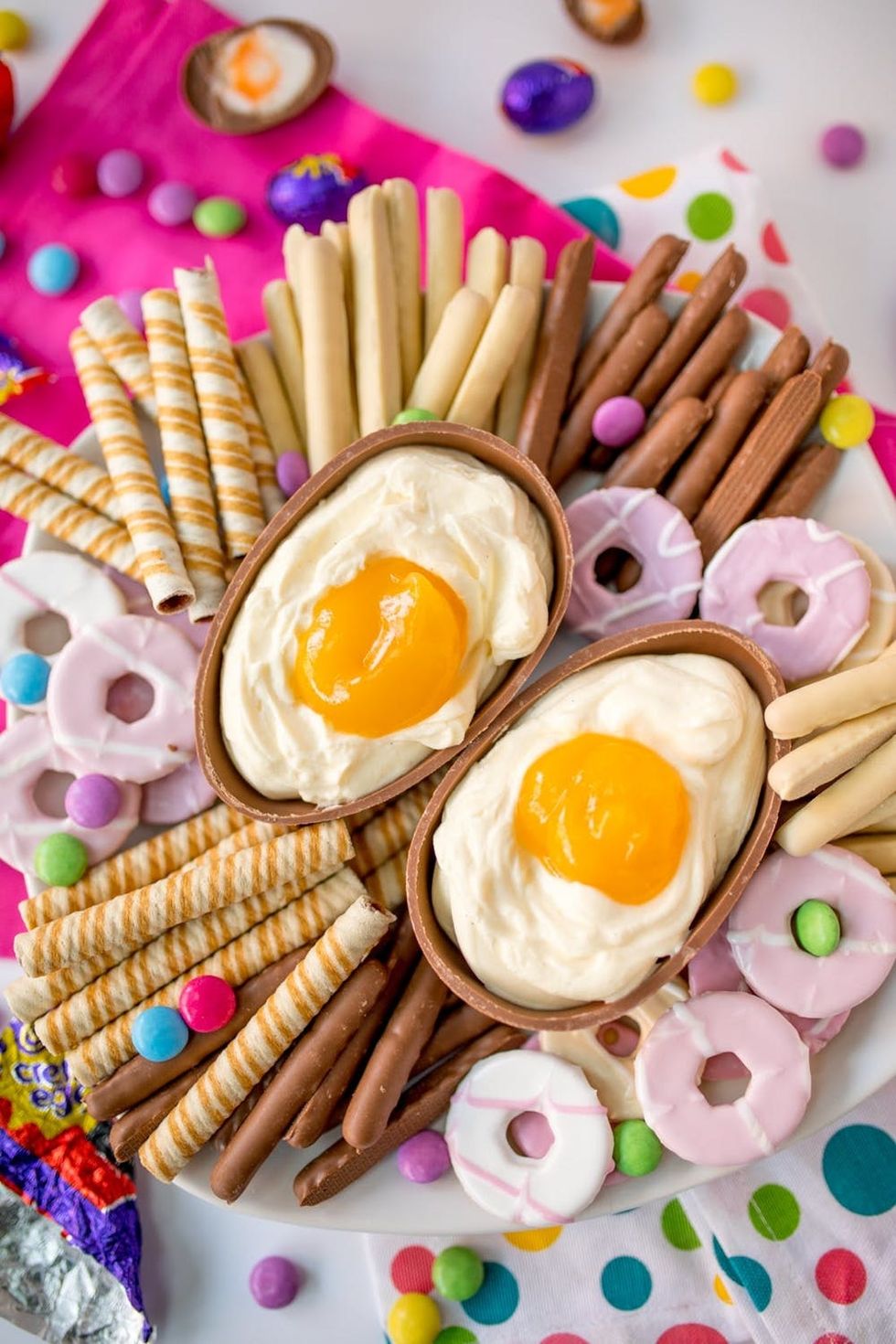 8. Giant Cadbury Creme Egg Cheesecake Dip: There's no sadder feeling than biting into a chocolate egg only to find the inside is hollow. Turn that frown upside down by filling an empty egg with vanilla cheesecake dip and lemon curd. You'll end up with a shamelessly sugary centerpiece for your holiday table. (via Brit + Co)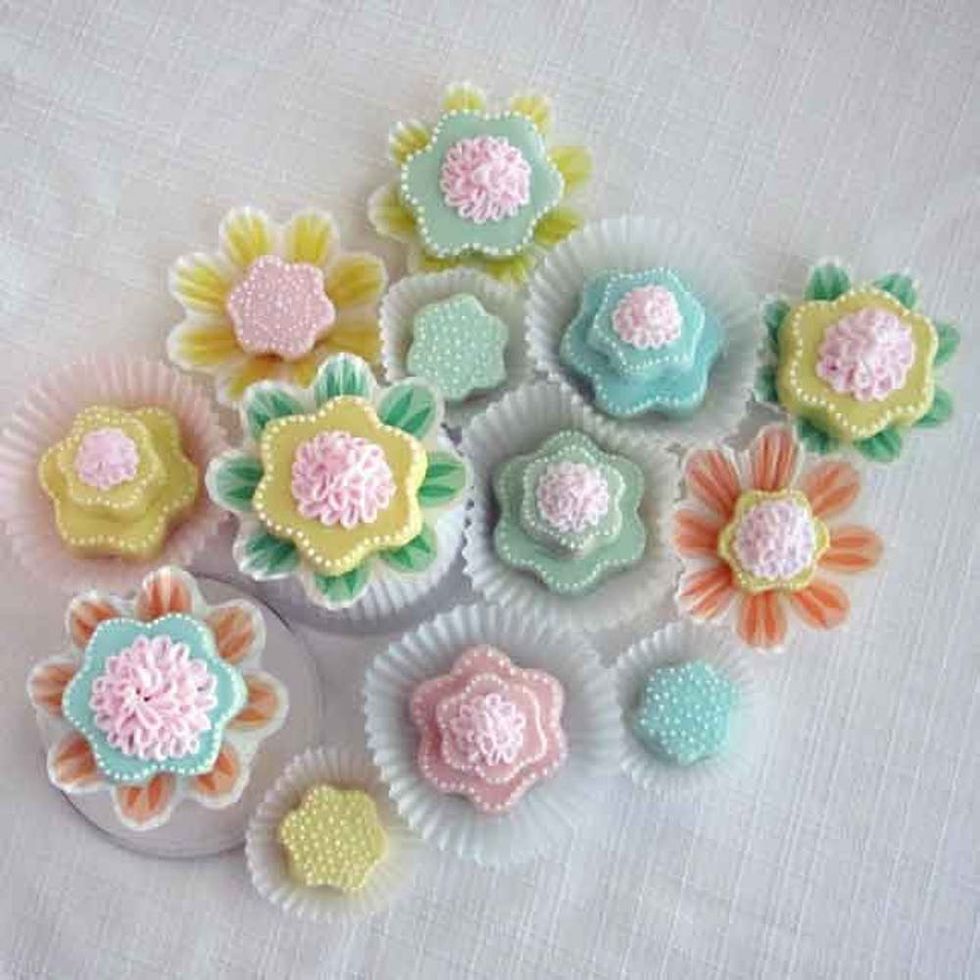 9. Easter Tea Cakes: These pretty treats would look lovely at brunch, and you could even tuck them into an Easter basket. Teacakes are so precious, and the ornate frosting makes them look like tiny Easter gifts from you to your guests. (via Bakers Royale)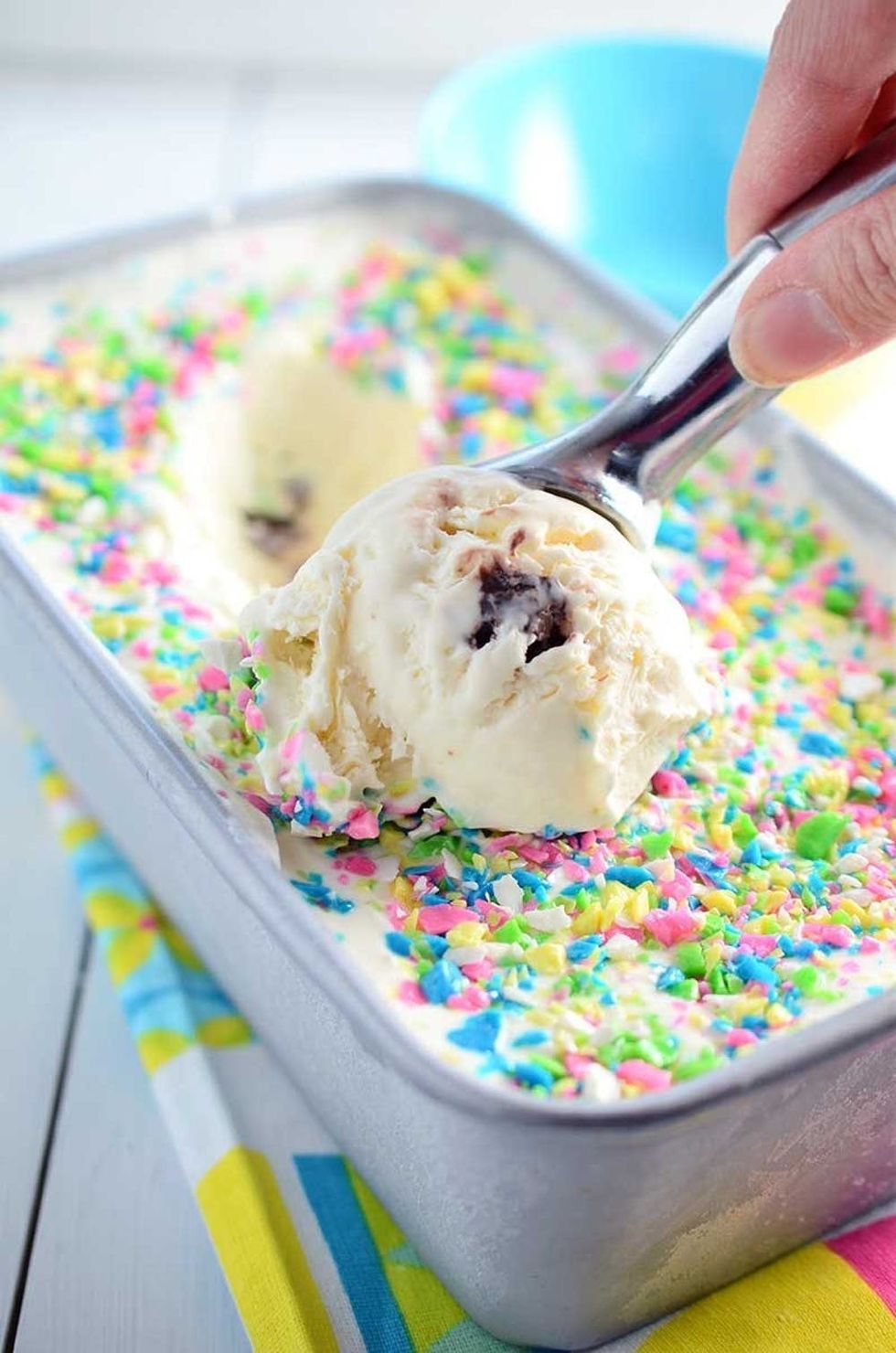 10. Chocolate Cream Egg No-Churn Ice Cream: Homemade ice cream you don't need an ice cream churn for that's also packed with chocolate cream eggs? Yes please! (via Life's Ambrosia)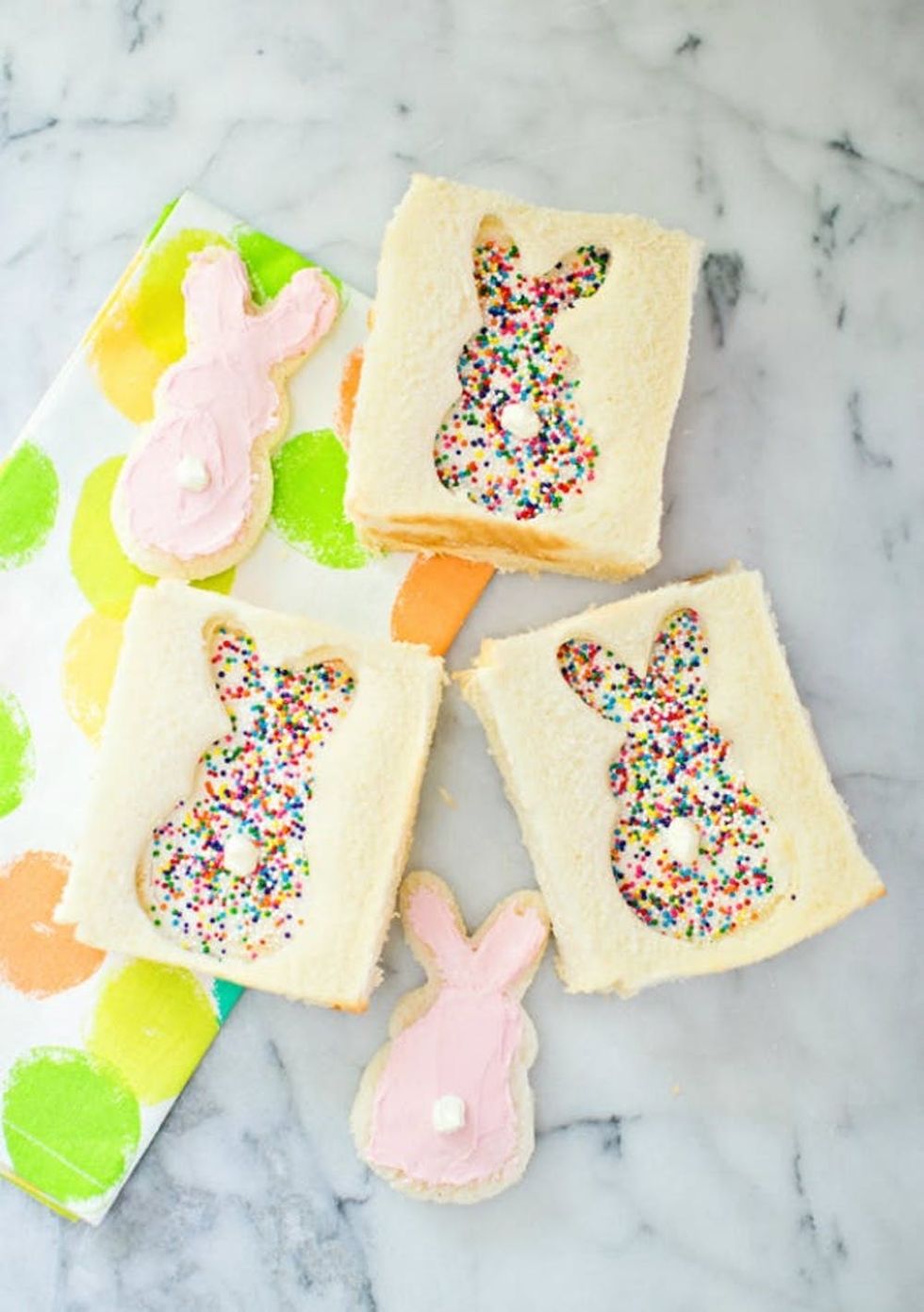 11. Bunny Fairy Bread: Oh, em, gee — everyone's fave Fairy Bread is getting the full Easter treatment. (via Hello, Wonderful)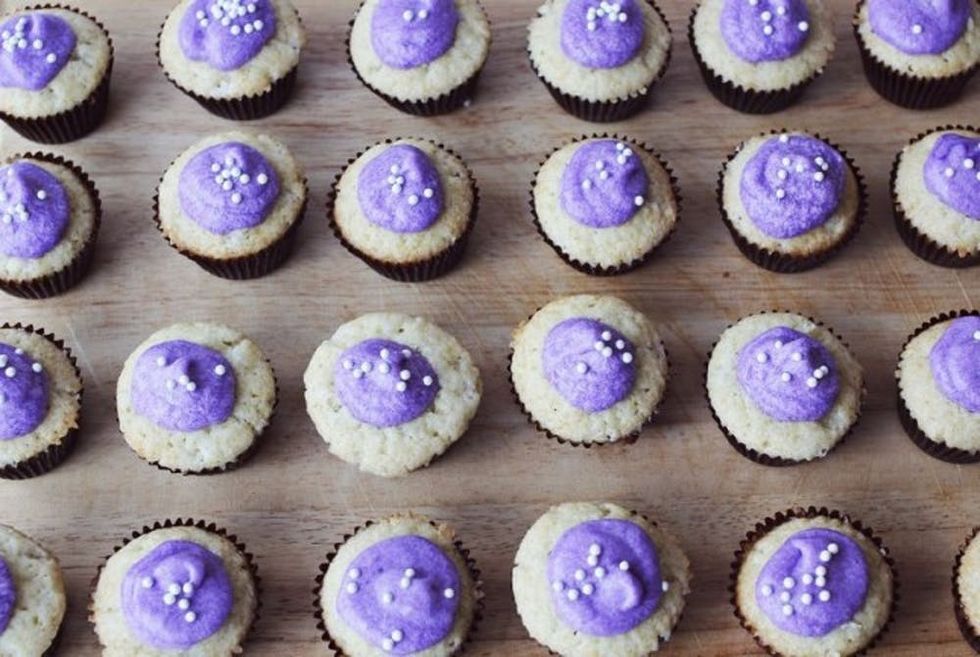 12. Lavender and Vanilla Cupcakes: Pastel color pop. These little cupcakes are festive and fascinating, thanks to a subtle hint of fresh lavender in the frosting. (via A Beautiful Mess)
13. Violet Lemon Eclairs: Speaking of purple, how about these eclairs? We love flowers on the table almost as much as we love flowers on the food. Candied violets and a lemon cream stuffing add some oomph to the classic eclair. (via Twigg Studios)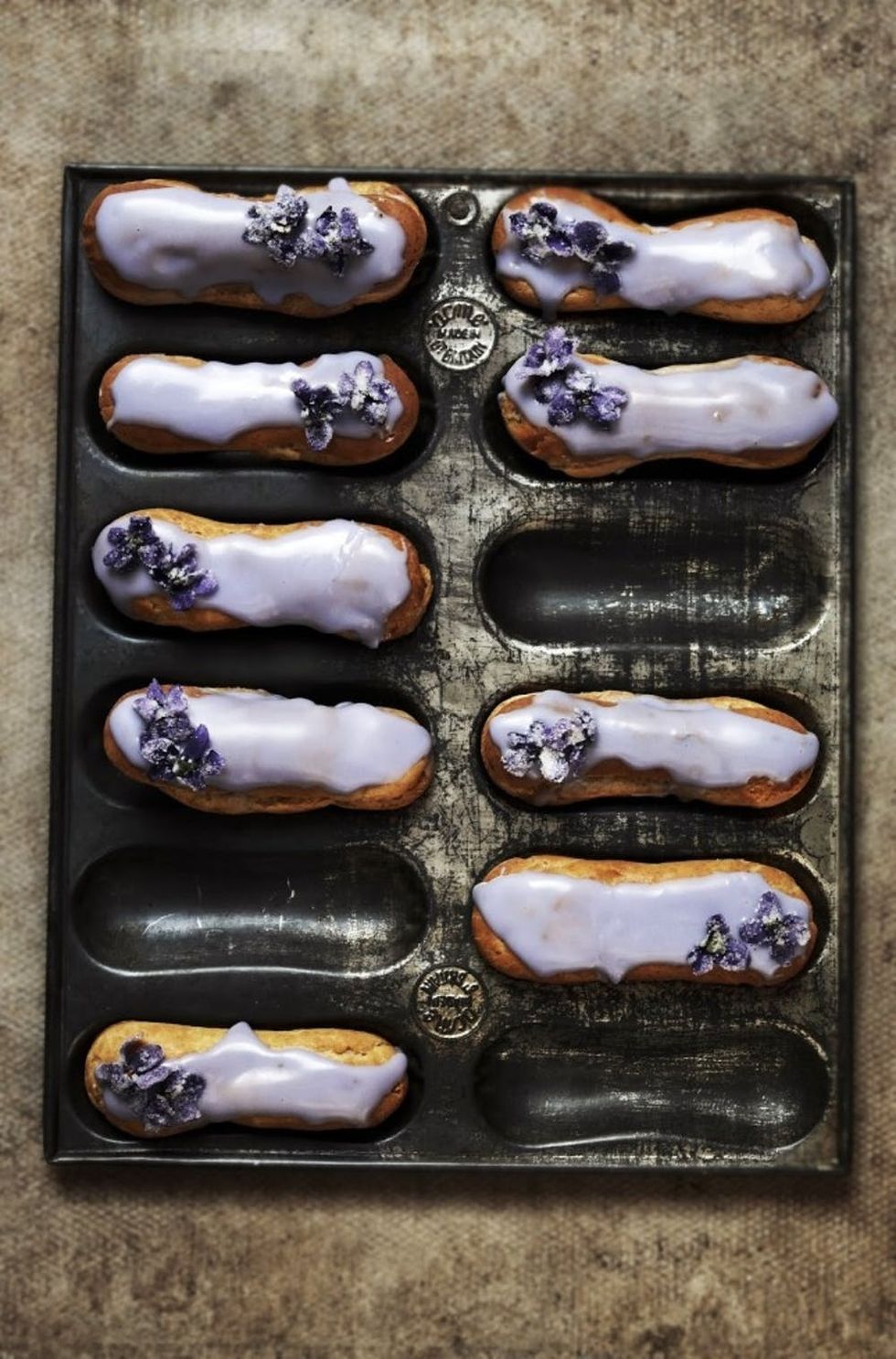 14. Macaron Ice Cream Sandwiches: Macarons and ice cream sandwiches are delicious on their own, but put them together, and we're obsessed. (via This Heart of Mine)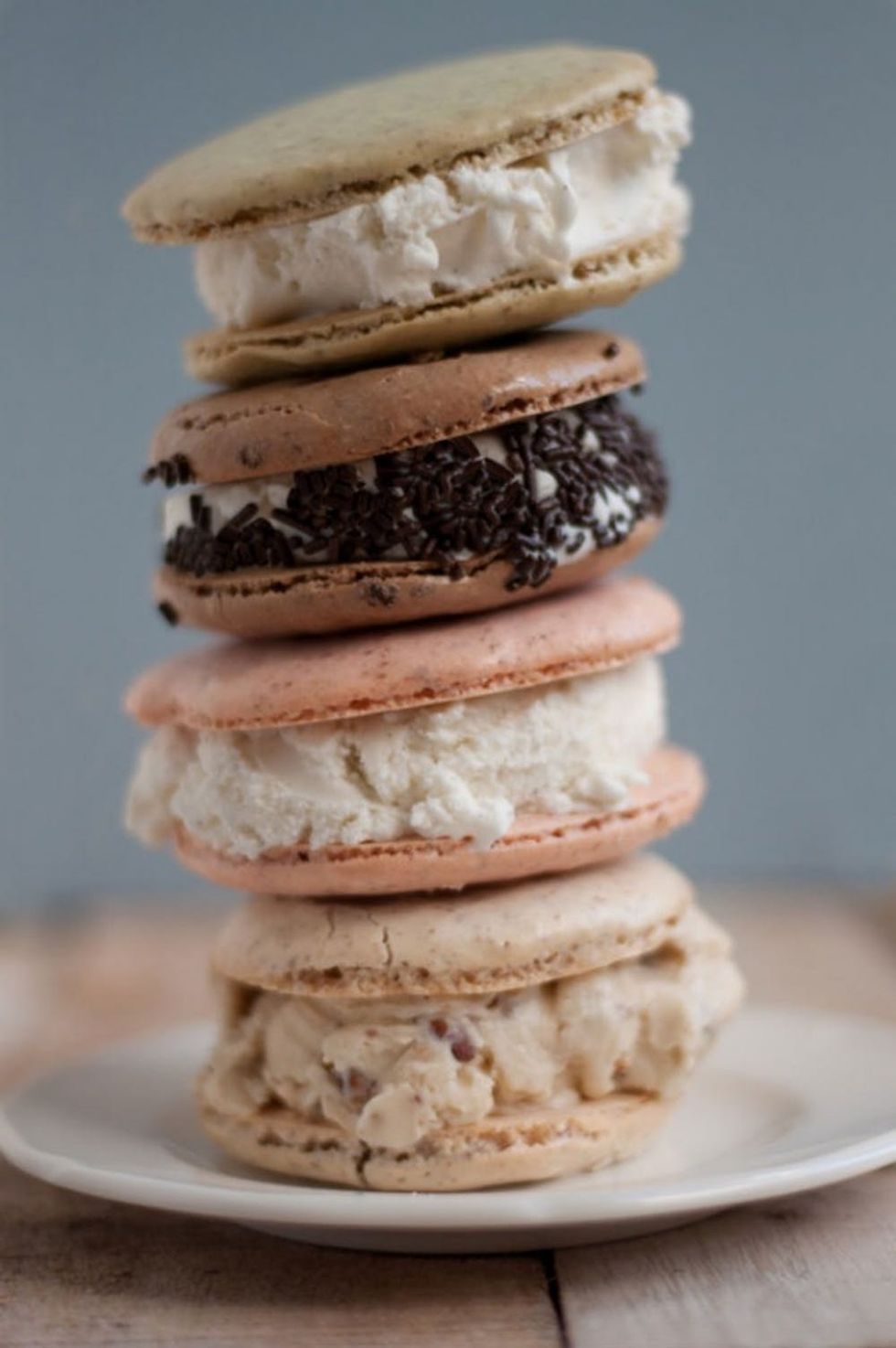 15. Orange Cheesecake Carrots: A creamy, orange-flavored cheesecake gets dolled up to look like the Easter Bunny's dream dessert. (via Hungry Happenings)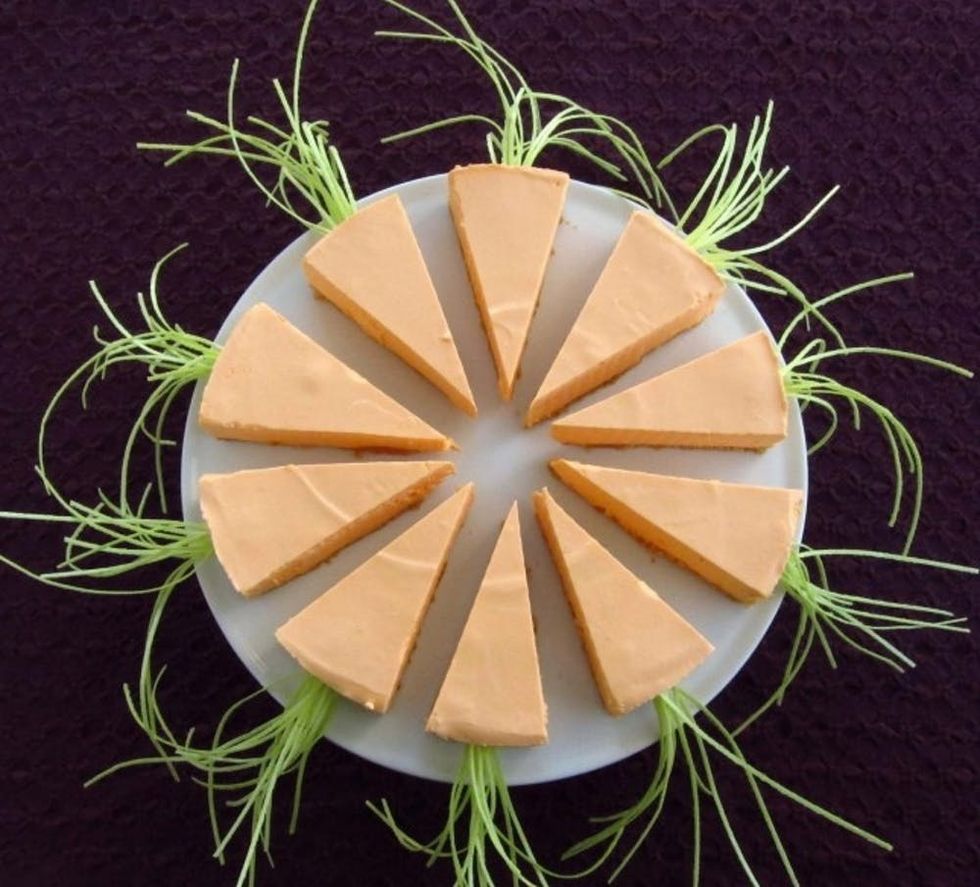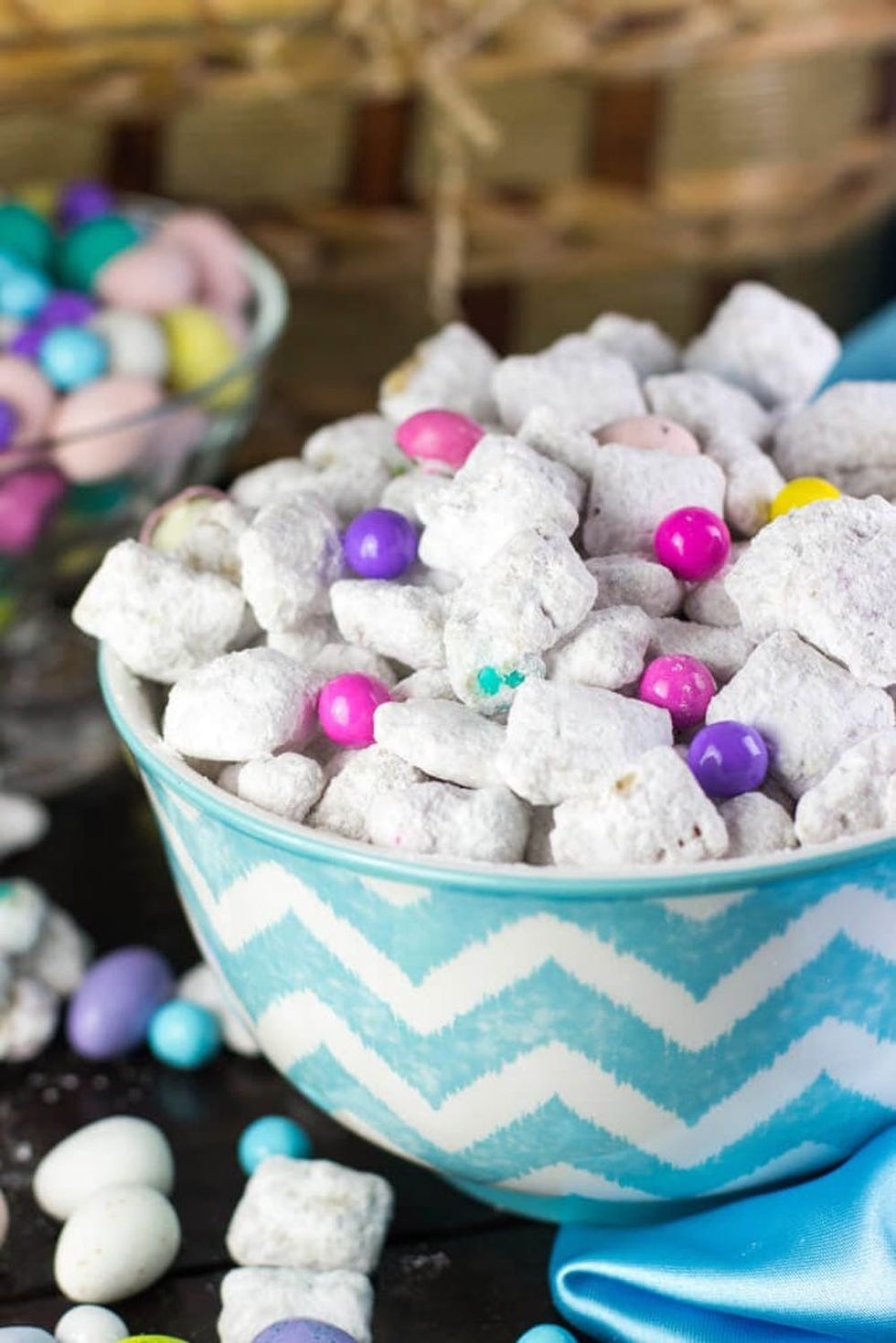 16. Bunny Munch: Puppy Chow and Moose Munch are two of the most addictive snacks you can put out for guests. This Bunny Munch is no different, and maybe even more exciting thanks to all of those Easter treats tossed in there. (via Sugar Spun Run)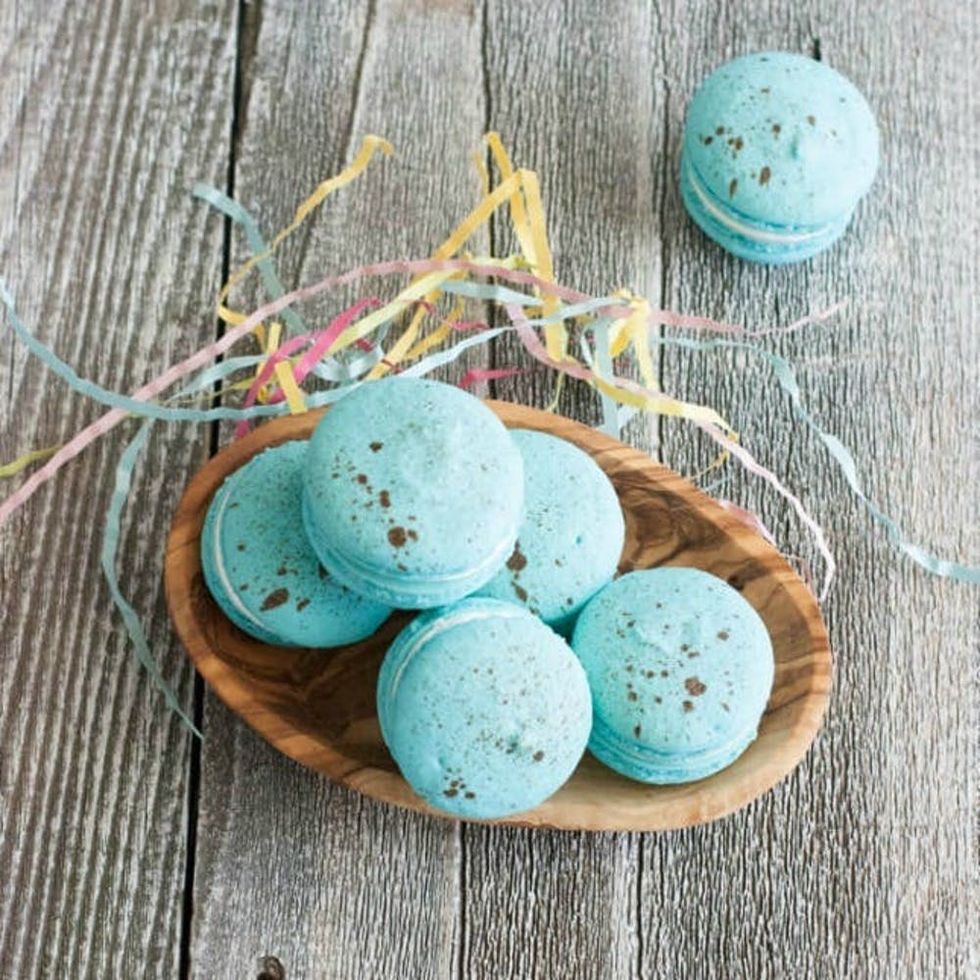 17. Robin's Egg Macarons: Are these macarons or robin's eggs? Macarons obviously, and they're also gluten free. (via Whisk and Wander)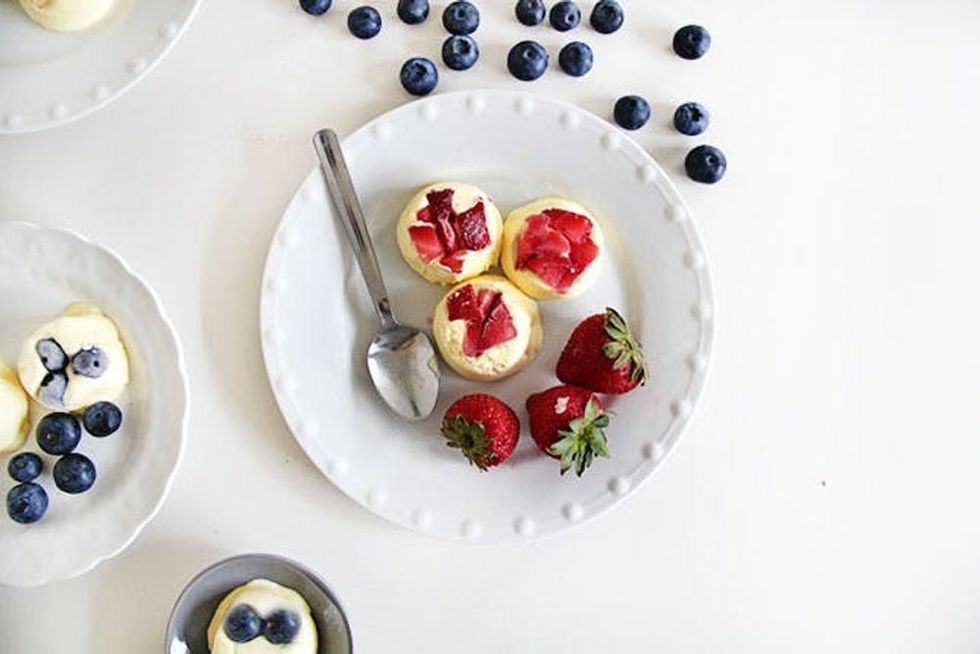 18. Mini Semifreddo: Semifreddos look so glam and are stunningly simple to put together. Your Easter guests will be thoroughly impressed. (via Brit + Co)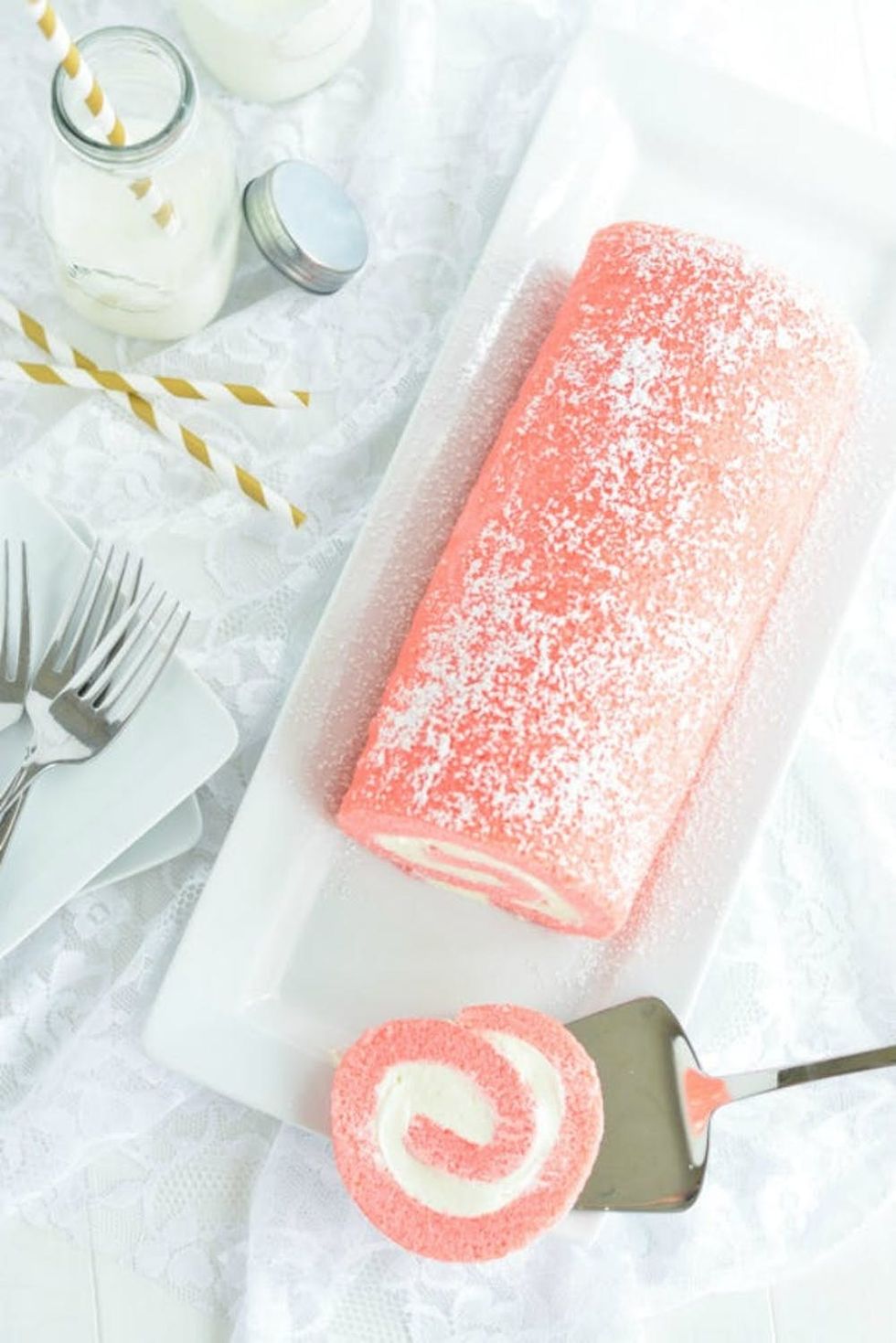 19. Pink Velvet Swiss Roll: Not every recipe needs to be bunny shaped to decorate your Easter table. Like a jellyroll but filled with delicious cream cheese icing, this tastes just like classic red velvet cake, but it's pink perfection. (via Garnish & Glaze)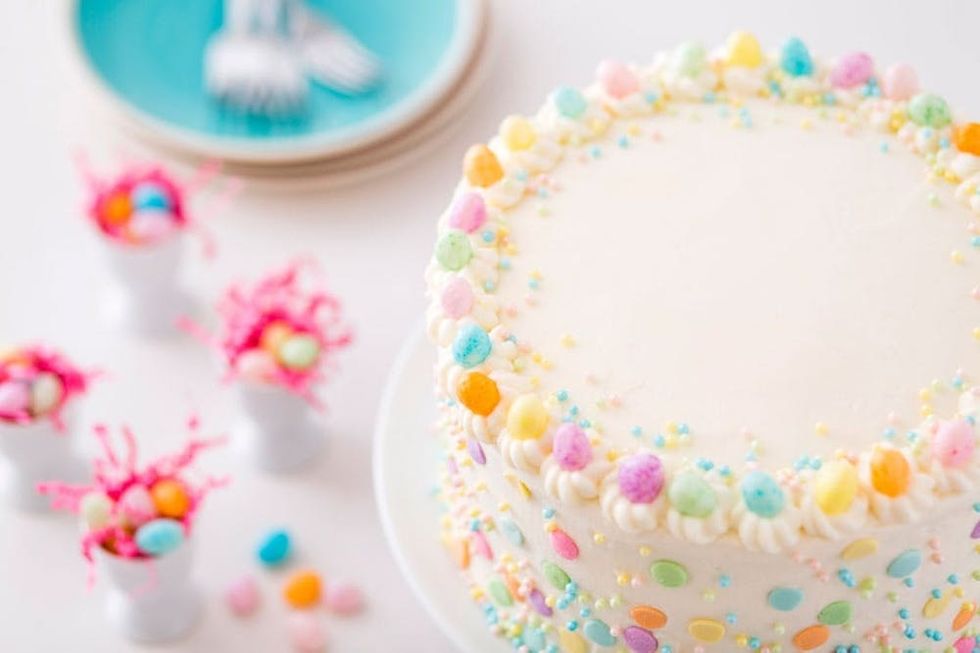 20. Vanilla Lemon Cake: This fluffy showstopping cake is a sweet lemony treat for Easter or any spring event. (via Brit + Co)
What's dessert are you going to make this Easter? Tell us by tagging us on Instagram.
(Additional reporting by Gabi Conti)