Easy Recipes for Cinco de Mayo and Other Spring Fiestas
Apr 01, 2016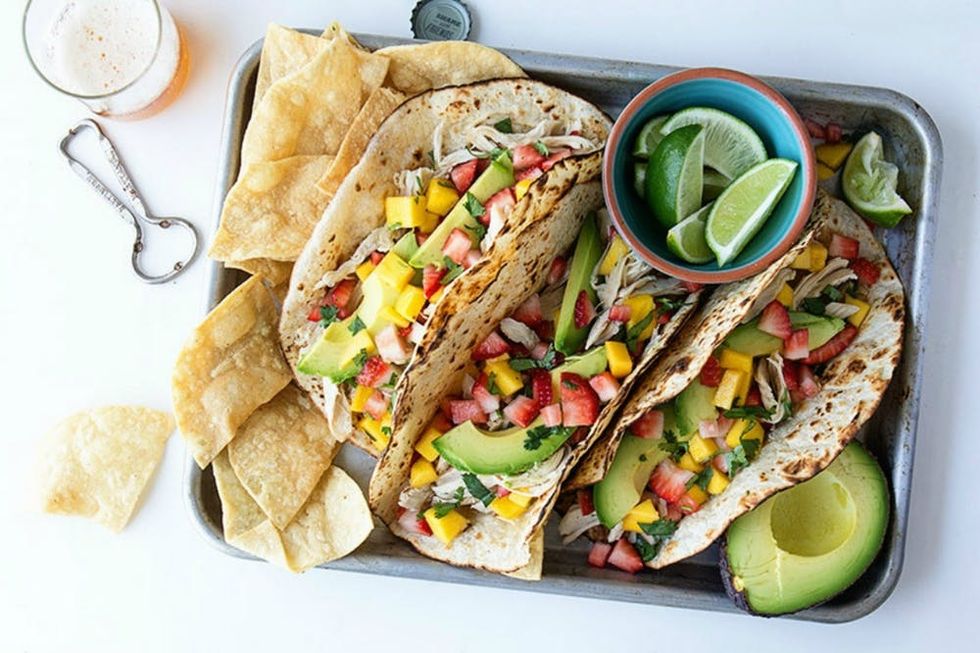 April is here! And with it comes a whole slew of warm-weather celebrations, beginning with spring break, followed by Cinco de Mayo, followed by graduation season and so on. There's nothing better in life to us than enjoying good food with good friends, emphasis on the friends. The keys to a good fiesta are delicious food, fun people and a relaxed host — that's you. In a relaxed state. Not barricaded in the kitchen. If you're inviting a crowd and find yourself in need of some party food inspo, the trick is to plan foods that can be made ahead. This will free you from the kitchen and give you more time with your guests. Here are 14 easy recipes that'll let you party more and stress less.
---
People love to assemble their own food, so consider setting up some "make-your-own" stations. Let everyone customize their own tacos, build their own burgers, personalize their own skewers. Here are 20 party foods to feed a crowd, including skewers and kebabs and quesadillas.
Over at Real Food by Dad, Matt Robinson is making slow-cooker tacos to feed his Cinco de Mayo party-goers. Slow-cooker recipes are great for parties. They're the ultimate make-ahead meal. Just throw all the ingredients into a crockpot the night before, set it and forget it. Come party time, voila!, instant buffet food. Topped with mango, avocado and strawberry salsa, Matt's tacos are ideal for the coming warm-weather celebrations. Check out his scratch-made, restaurant-style, fire-roasted salsa recipe. Or go tropical with his mango salsa. It's sweet and savory and he promises the flavors only intensify the longer it sets. Matt suggests pairing his tacos with a pineapple serrano margarita. And to that we say, "Olé!"
Do you have a go-to Cinco de Mayo recipe? Tag us on Instagram @britandco.
(Photo via Real Food by Dad)
Sally Jones
Sally Jones is a writer and editor living in New York City. She has worked at many websites including iVillage, Ladies Home Journal, More, Parenting, Cosmopolitan, The Knot and YourTango, in jobs ranging from editor to COO. Renovation and interior design are her
unhealthy obsessions
hobbies. She has renovated every home she's lived in, including the rentals, and like... whoa, who does that? You can catch her at her blog
Renov8or
.