3 Simple Meal Prep Recipes for Freeing Up Your Week
Aug 15, 2017

---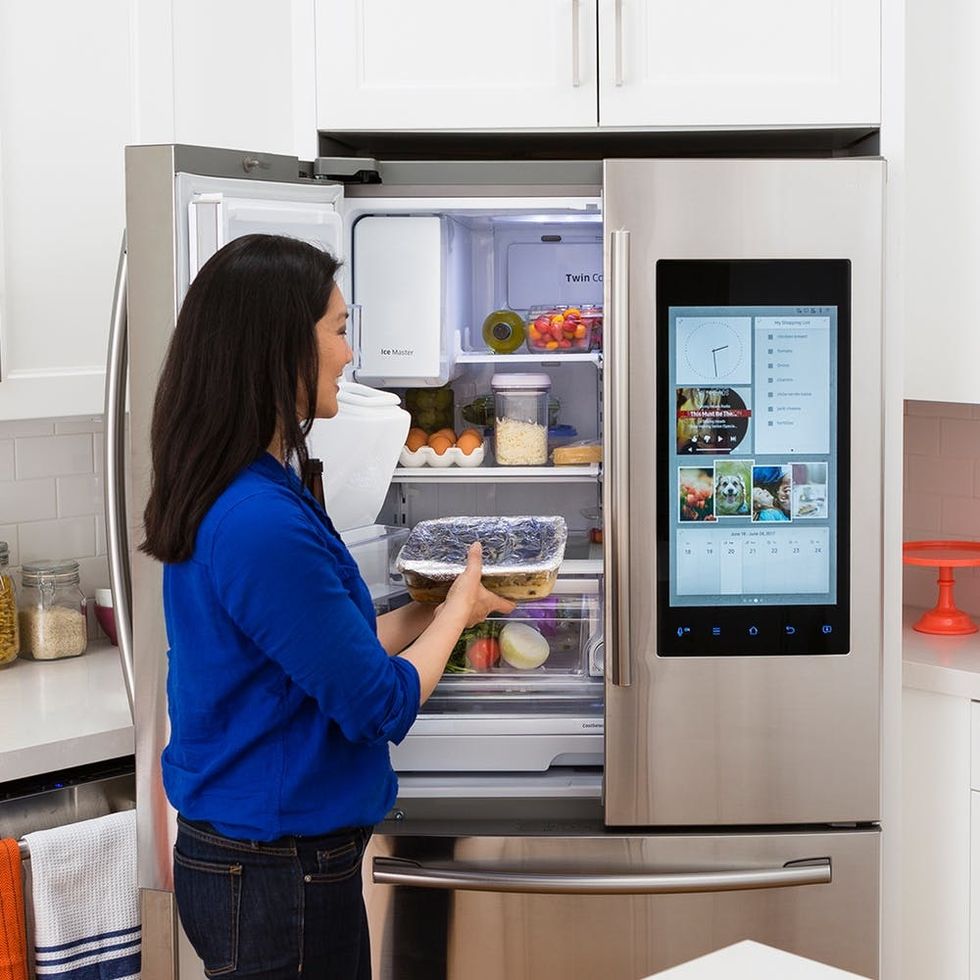 With help from The Family Hub™ and these three easy recipes below, you and your family will be well fed and ready to go all week long. Scroll on!
One Pan Cheesy Tomato Pasta Bake
You're sure to go crazy for this creamy, cheesy pasta bake. Cooked in one pot (making cleanup a breeze), this is perfect for a weekday dinner and lunch the next day.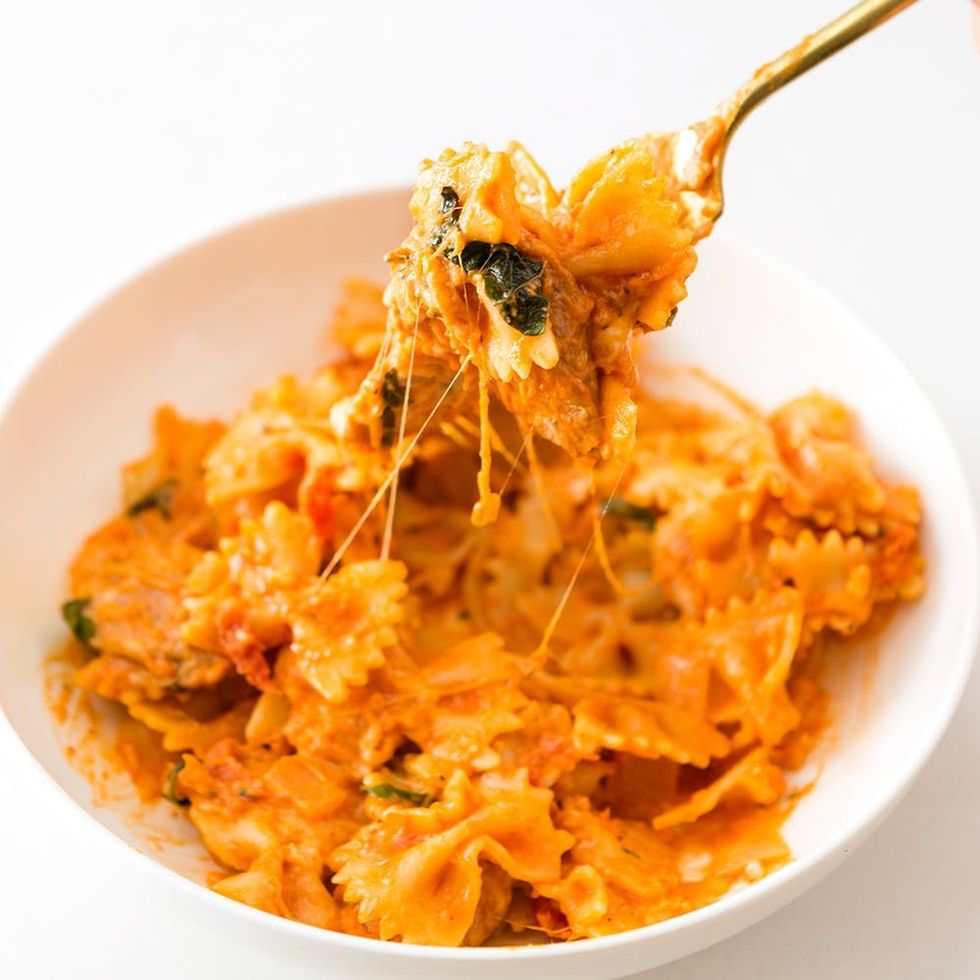 Ingredients: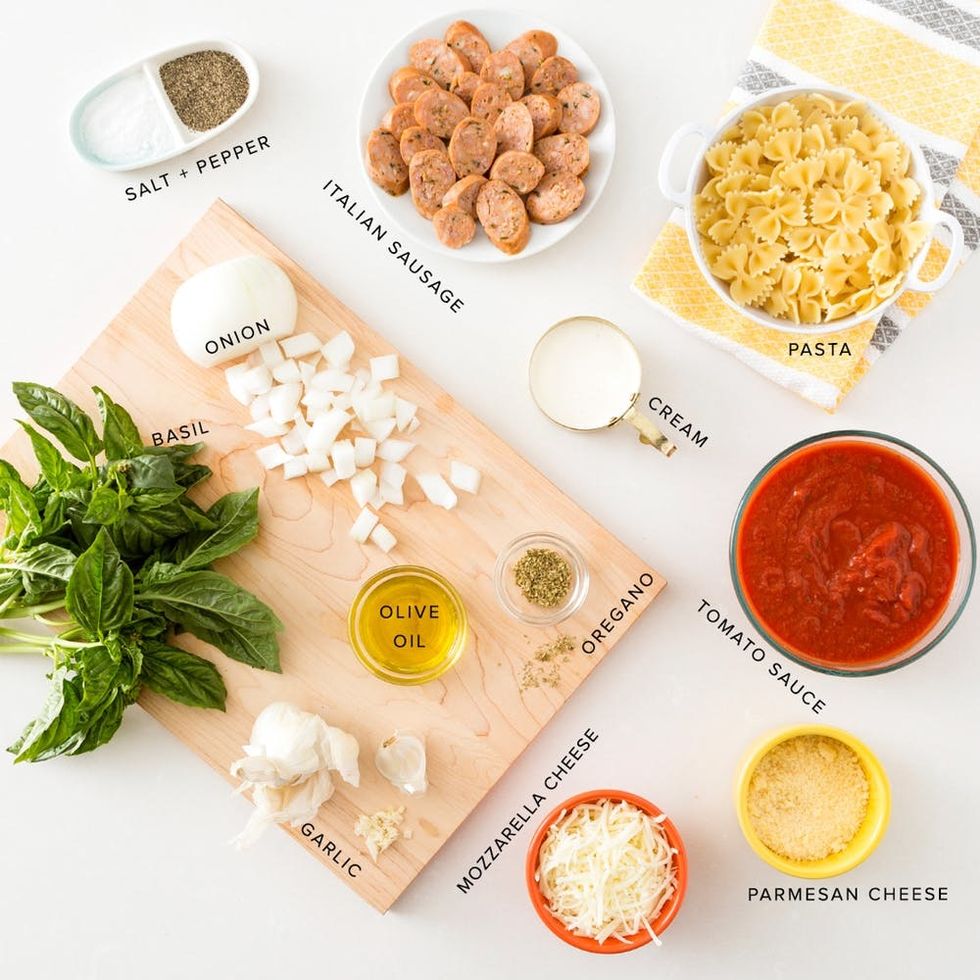 Instructions: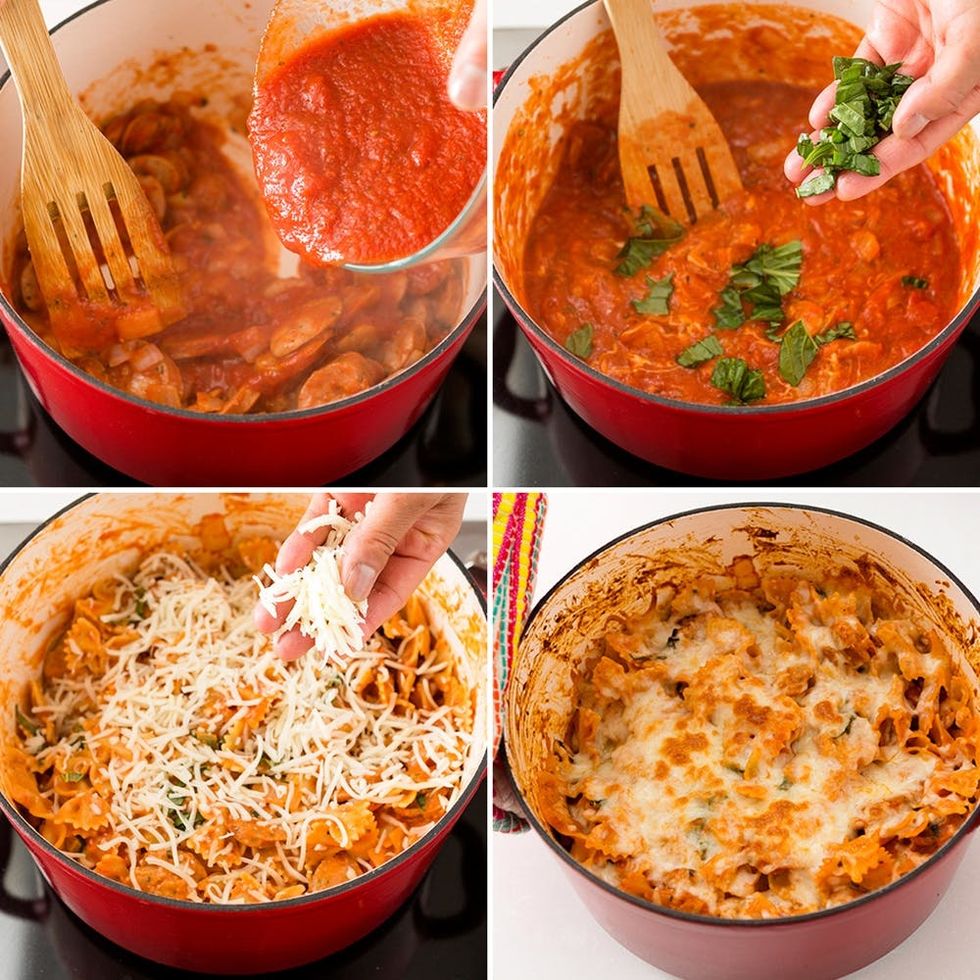 Cheese so good! This is the cheesy pasta bake of your dreams. First up, sauté your onions, garlic, sausage, and spices. Add in the cooked pasta, mozzarella cheese, and fresh-cut basil for a little extra flavor. Lastly, before throwing in the oven, add a nice top layer of cheese. It's really up to YOU how much you want to put on. Just make sure you let it bubble up and get toasty before taking your bake out of the oven.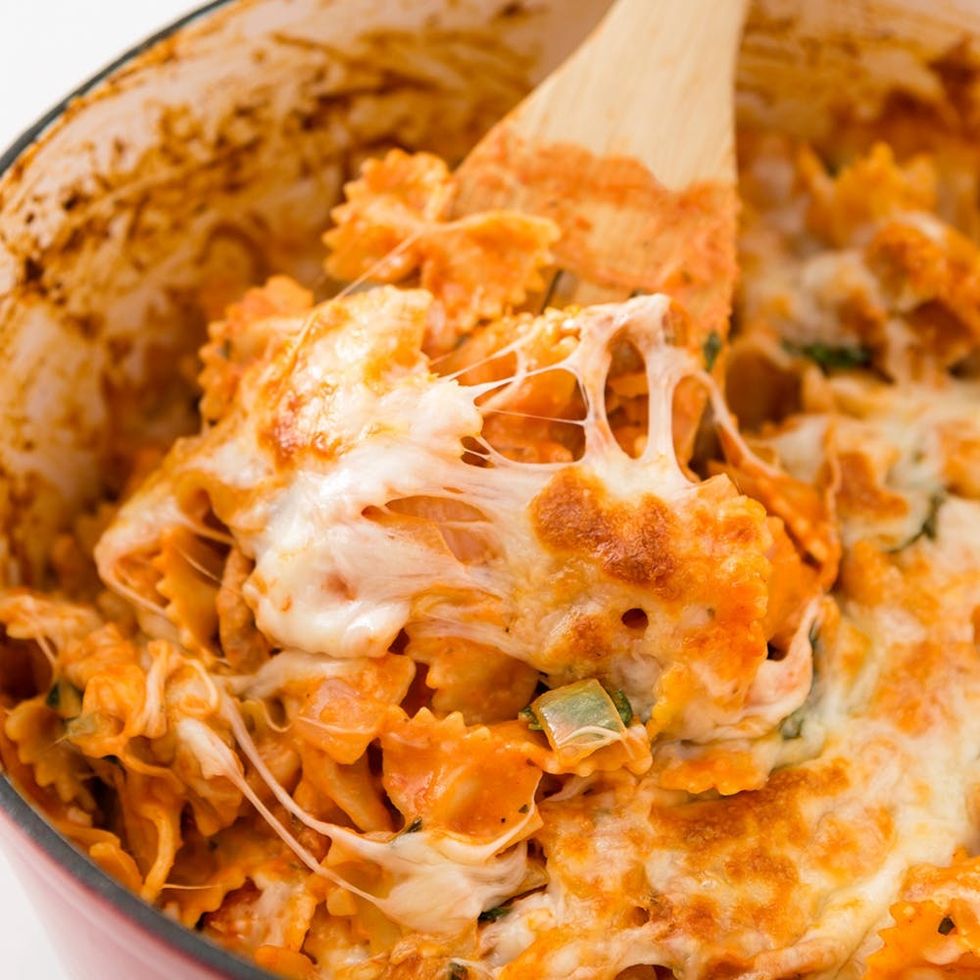 Most things in life are better with cheese. Pasta is DEFINITELY one of those things.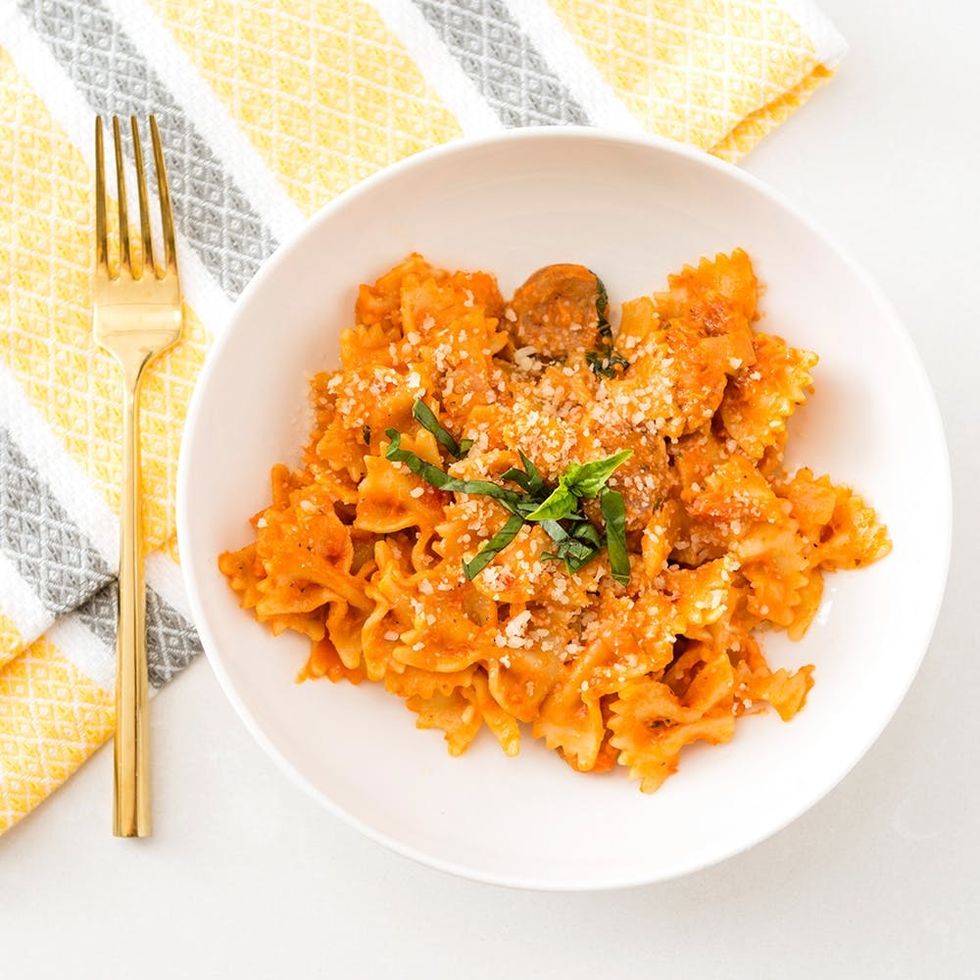 Bon appetit!
Green Chili Chicken And Corn Enchilada Casserole
While this dish is hearty and delicious, it's not your mother's casserole. It's a Mexican twist on an American classic that will have you well fed all week long.
Ingredients: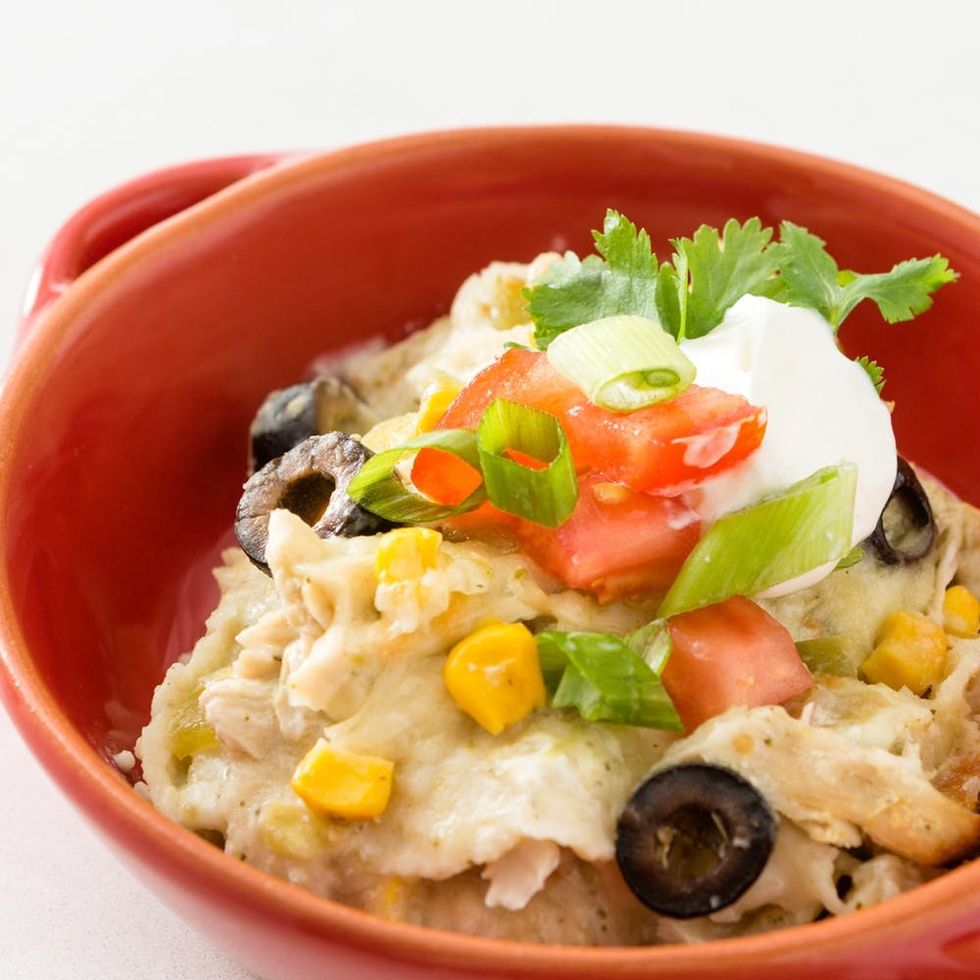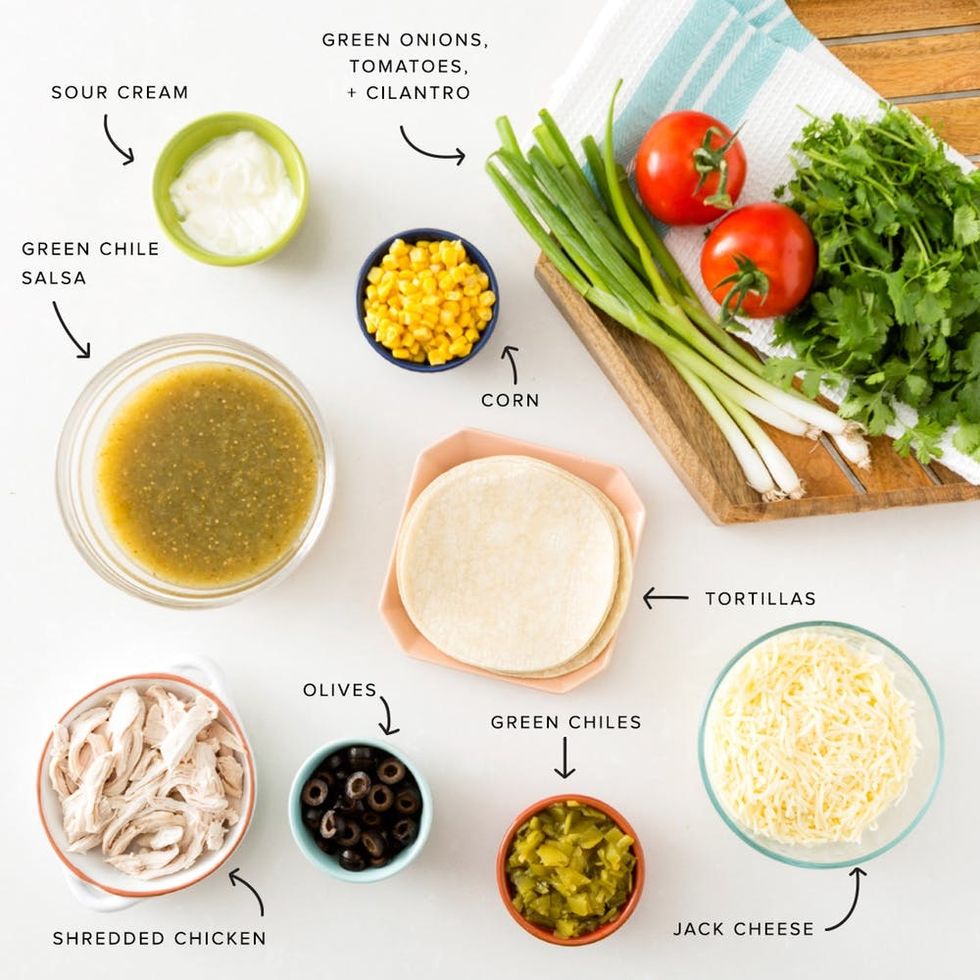 Instructions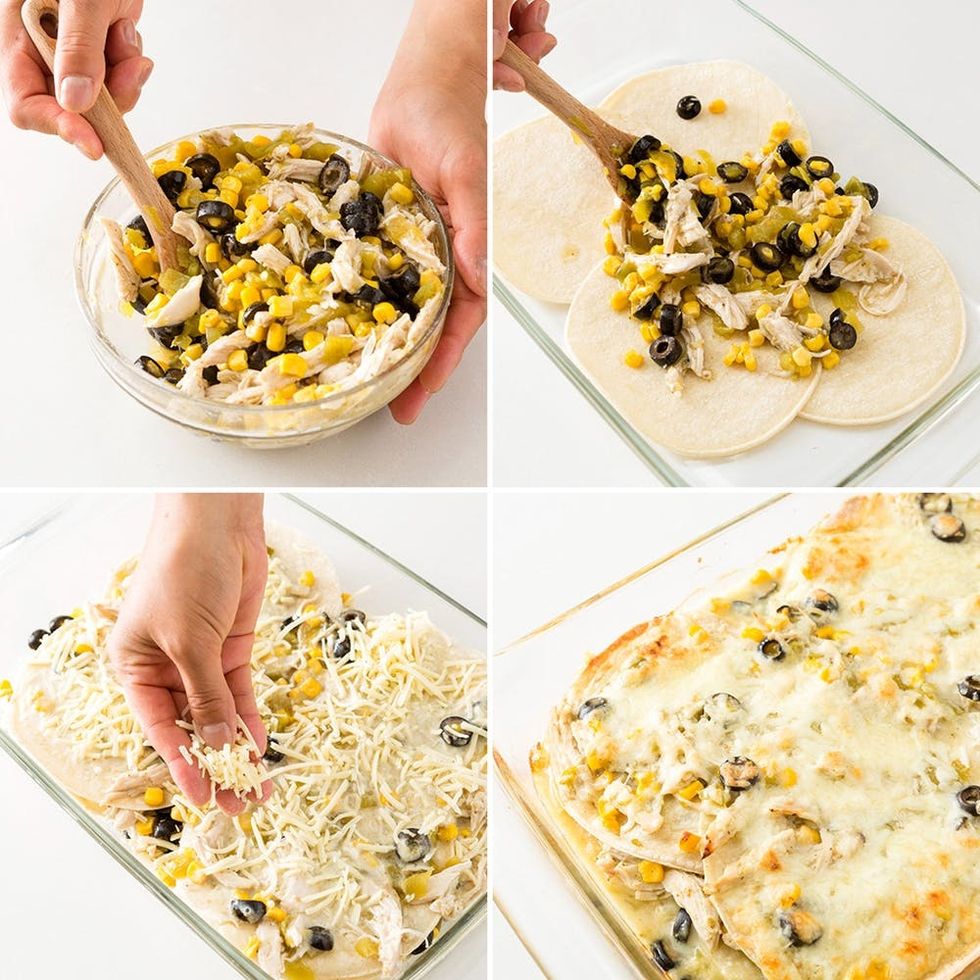 This is pretty much an enchilada lasagna. Layer this dish up with tortillas, then your green chile chicken mixture, and top with cheese. Do that a couple of times and you have yourself a delectable and easy dinner dish.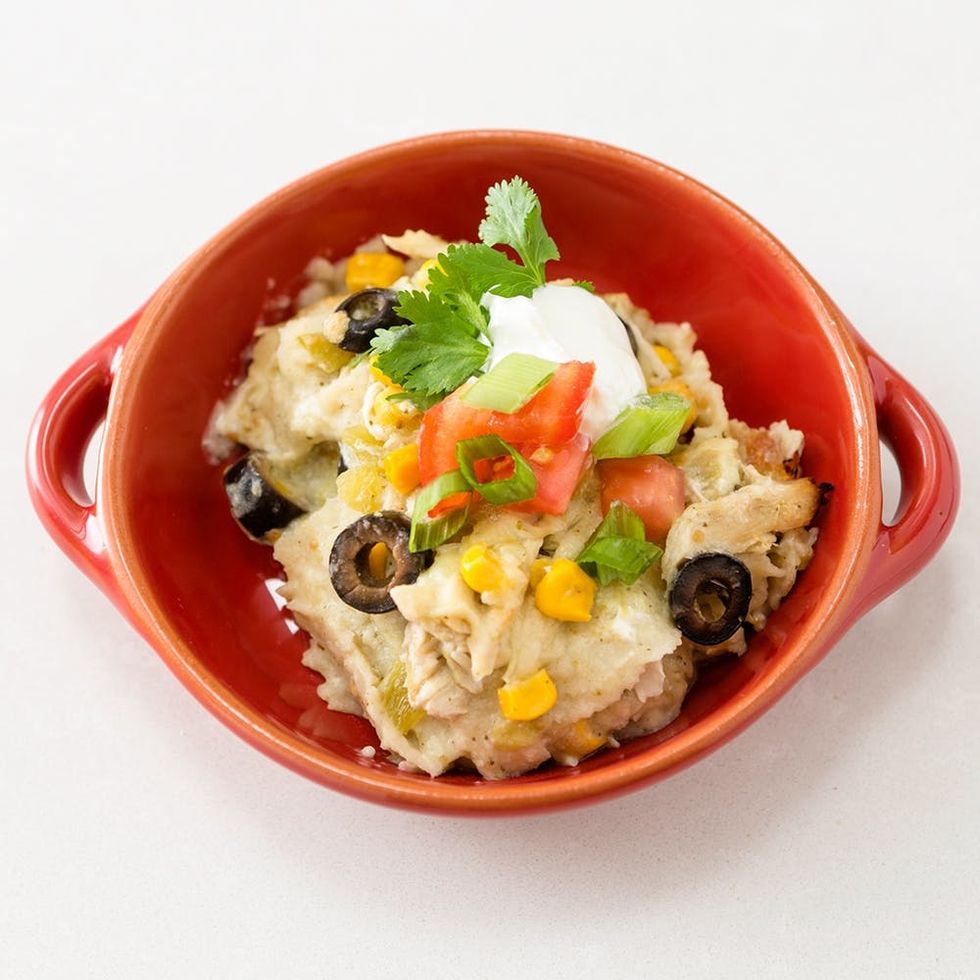 Ta-da! Serve it up with some fresh-cut green onions, cilantro, and tomatoes for added brightness. This is one dish that goes extra far, so you'll have plenty of leftovers to get you through the week.
Mini Cheeseburger Muffins
Sliders, move aside! These mini cheeseburgers are where it's at. Quick to make and easy to eat for a life on the go. Plus, kids (of any age) will love them!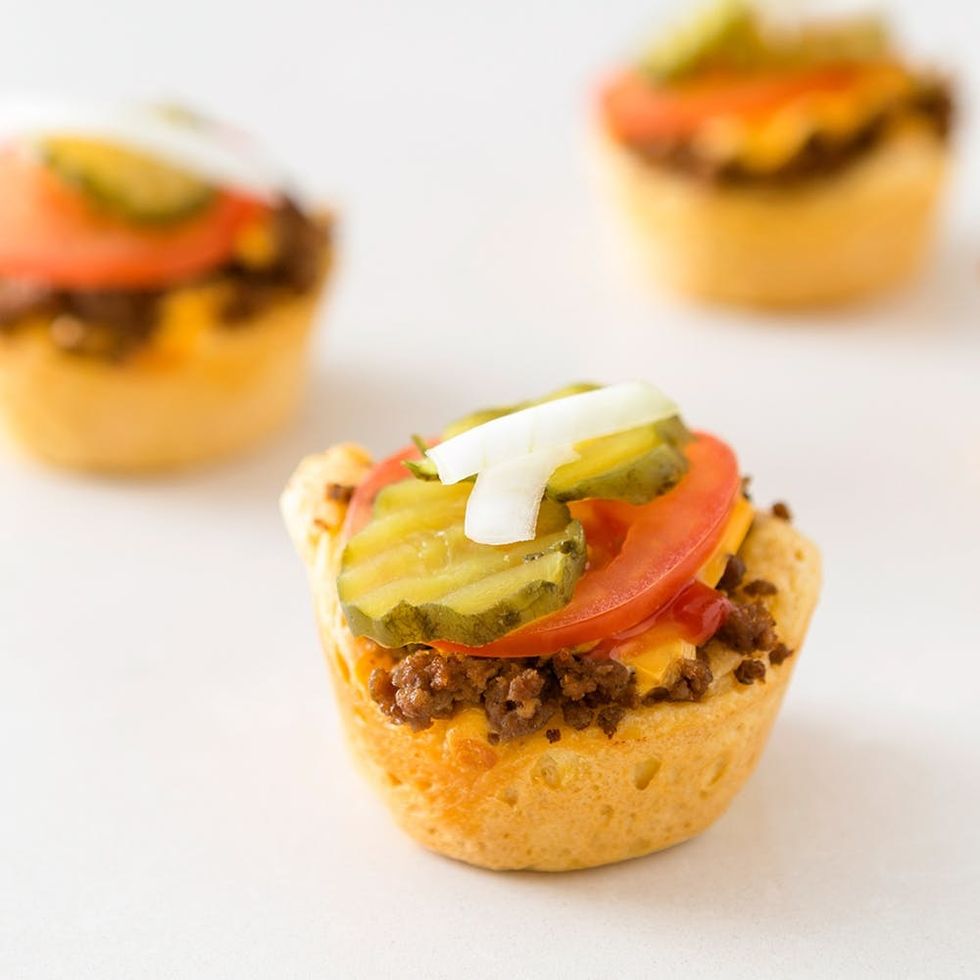 Ingredients: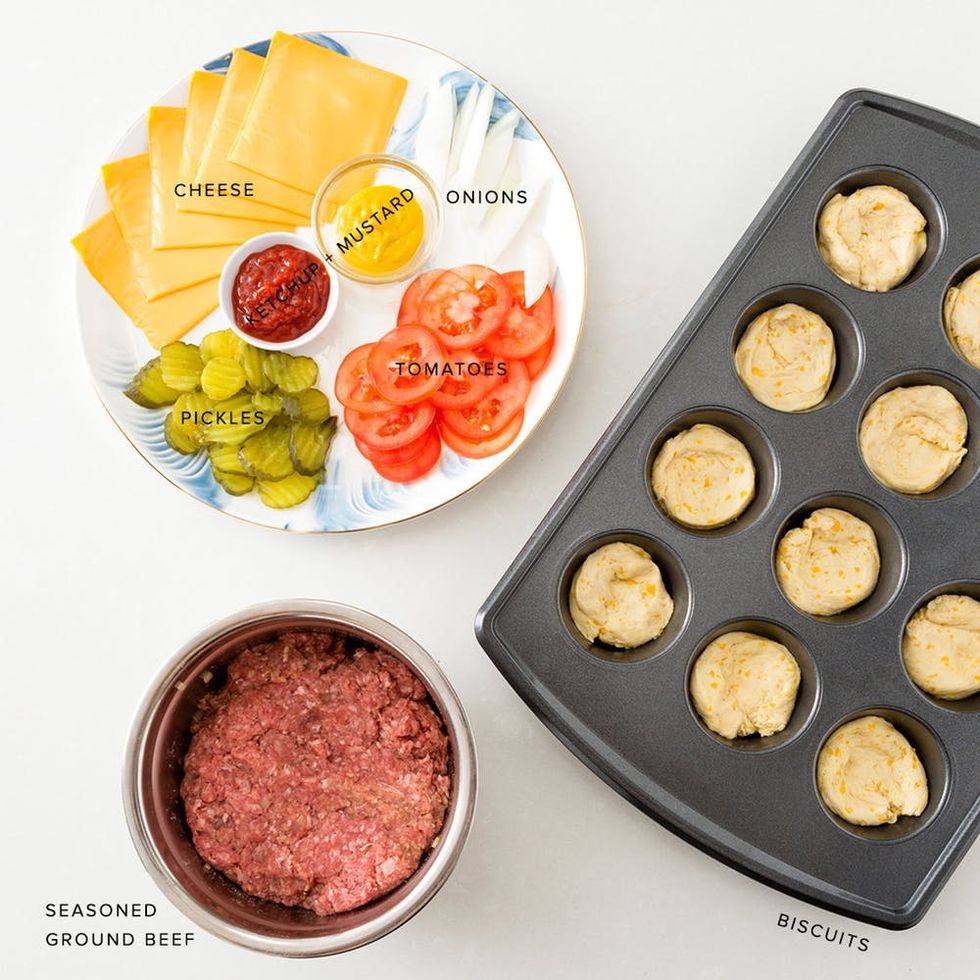 Instructions:
What's not to love about little bite-sized burgers? Sauté your seasoned ground beef, drain, and set aside to cool. Portion out your biscuits into the cups of a cupcake pan. You'll want to press them into the shape of the cup to allow room for the beef. We are obviously big fans of cheese, so we added a layer on the bottom and top of the ground beef. Once the little muffins are prepped, pop them in the oven.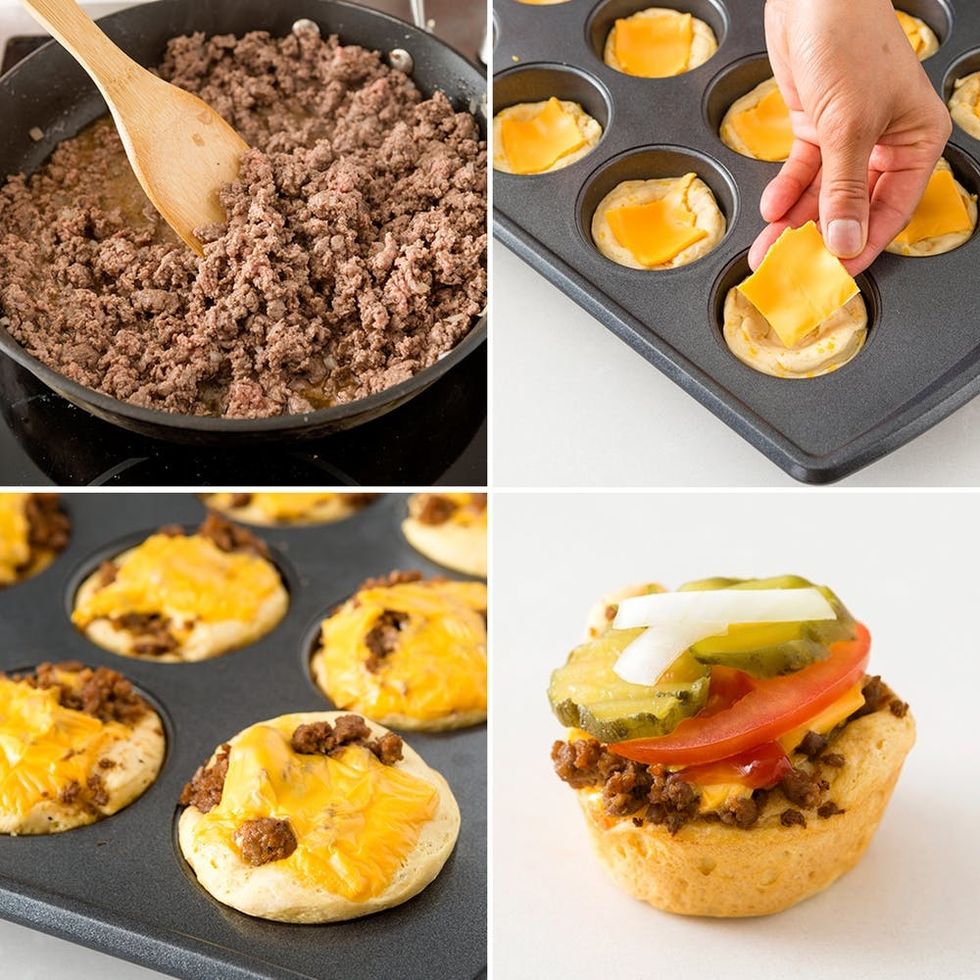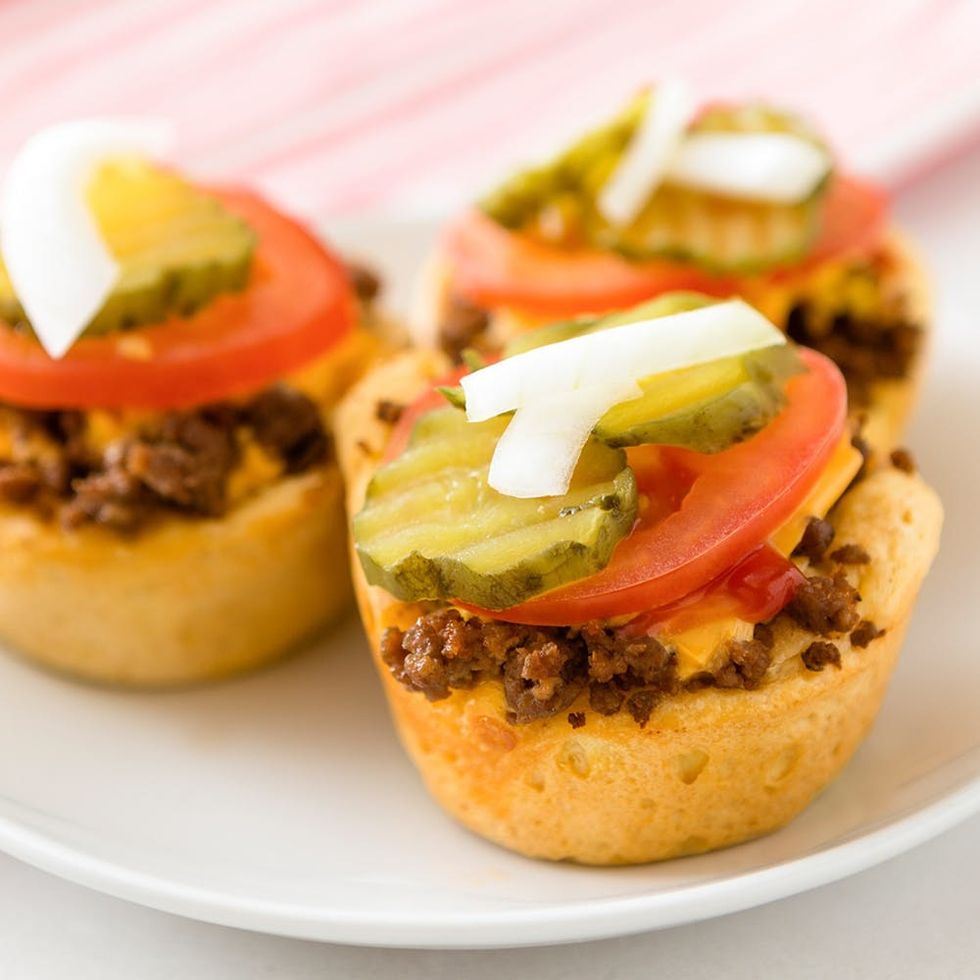 Let them cool and add all of your favorite toppings. Look at these little guys! Who wouldn't love a burger in a bite?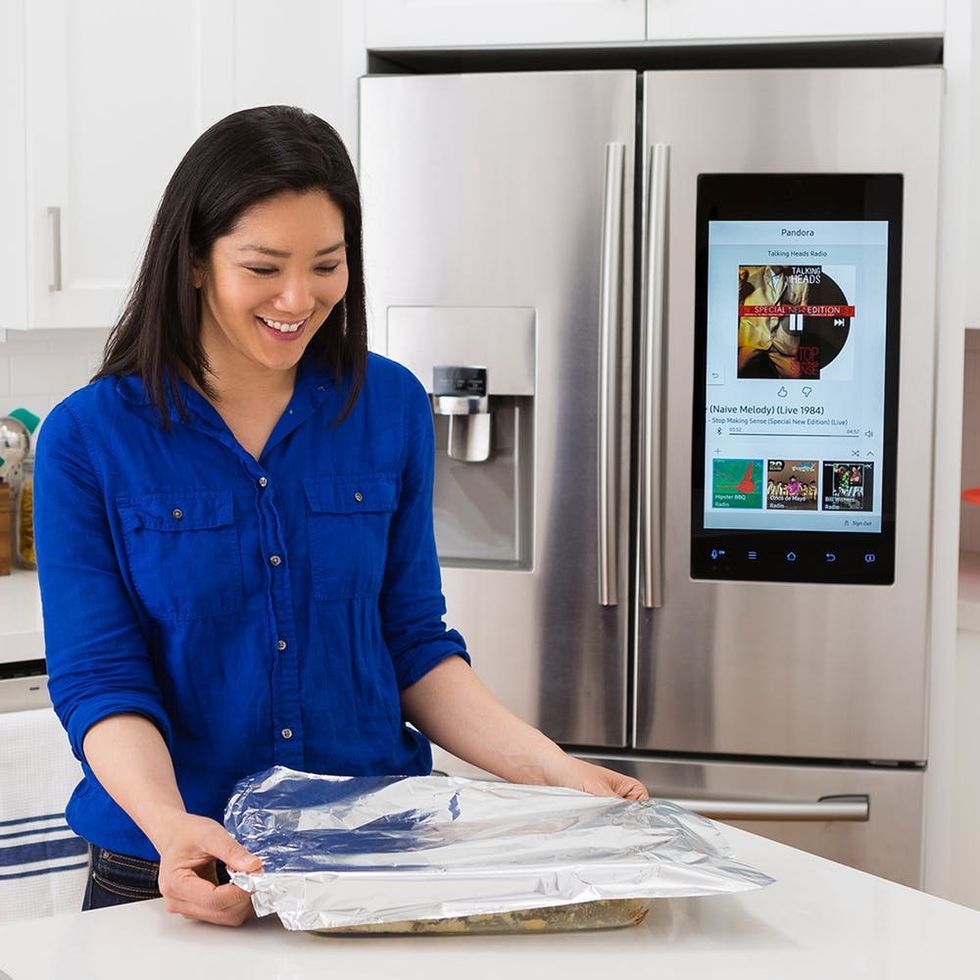 There's no reason not to enjoy meal prep either. This fridge allows you to listen to music, catch up on your favorite podcast, or stream the latest season of a binge-worthy show.
What are you cooking up this summer? Check out ourPinterestfor more recipe inspo.
Photography: Kurt Andre
Model: Lesley Chen
Lindsay Saito
As a Creative Content Producer at Brit + Co, Lindsay is a mover and shaker—cooking, crafting and creating—all day, every day. While away from the office, you can find her adventuring, looking for magical moments and eating tacos.