How to Throw an Epic Galentine's Day Brunch for Your Gal Pals
Feb 01, 2017
Calling all ladies! It's time for the holiday that celebrates with chocolate, hearts and the color pink. No, I'm not talking Valentine's Day, but rather her spunkier twin sister, Galentine's Day! The love between gal pals is undeniable and worth celebrating. During this stage of life that we so lovingly call "adulthood," we rely on our girls to support us through our jobs, the modern and scary world of online dating and any and all quarter-life crises. Let's face it: We love and need our girlfriends. That's why a day like Galentine's Day is quite possibly the best day of the year!
---
Today we're teaming up with Studio Ink to show you how to host the most epic Galentine's Day brunch. We've got everything from red velvet heart waffles to DIY centerpieces to Galentine card writing stations. Studio Ink has an awesome collection of cards that are the perfect mix of sweet, sentimental, funny and cute. It's not truly Galentine's Day unless you send your besties Valentines… I mean, Galentines. Alright, let's dive in!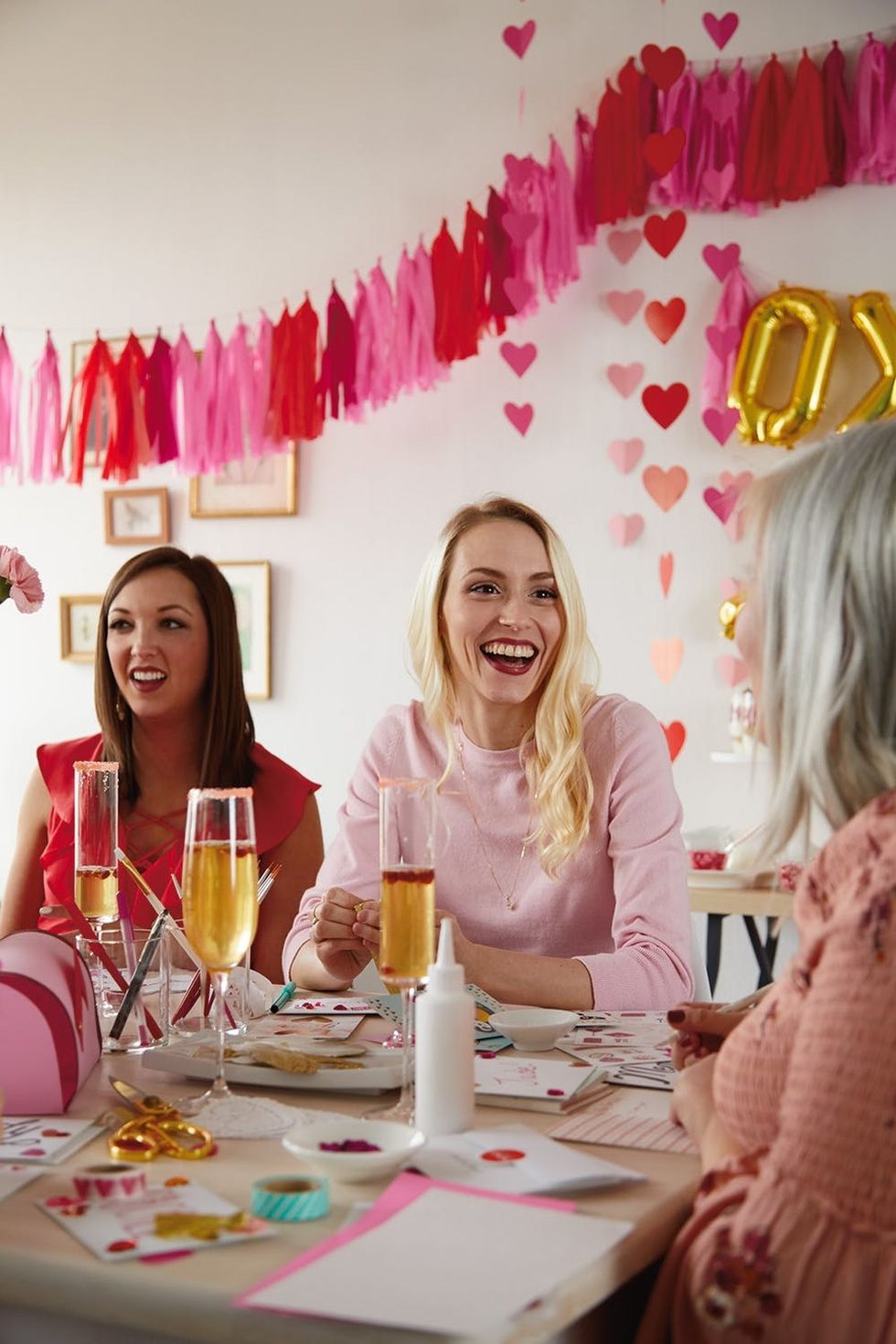 The Spread
First, let's talk about the food. It's not brunch without a fabulous array of treats. For our Galentine's Day brunch, we have berry parfaits, donut skewers, mini muffins, bellinis and a red velvet waffle bar, displayed under a simple backdrop of letter balloons, paper hearts and tassels.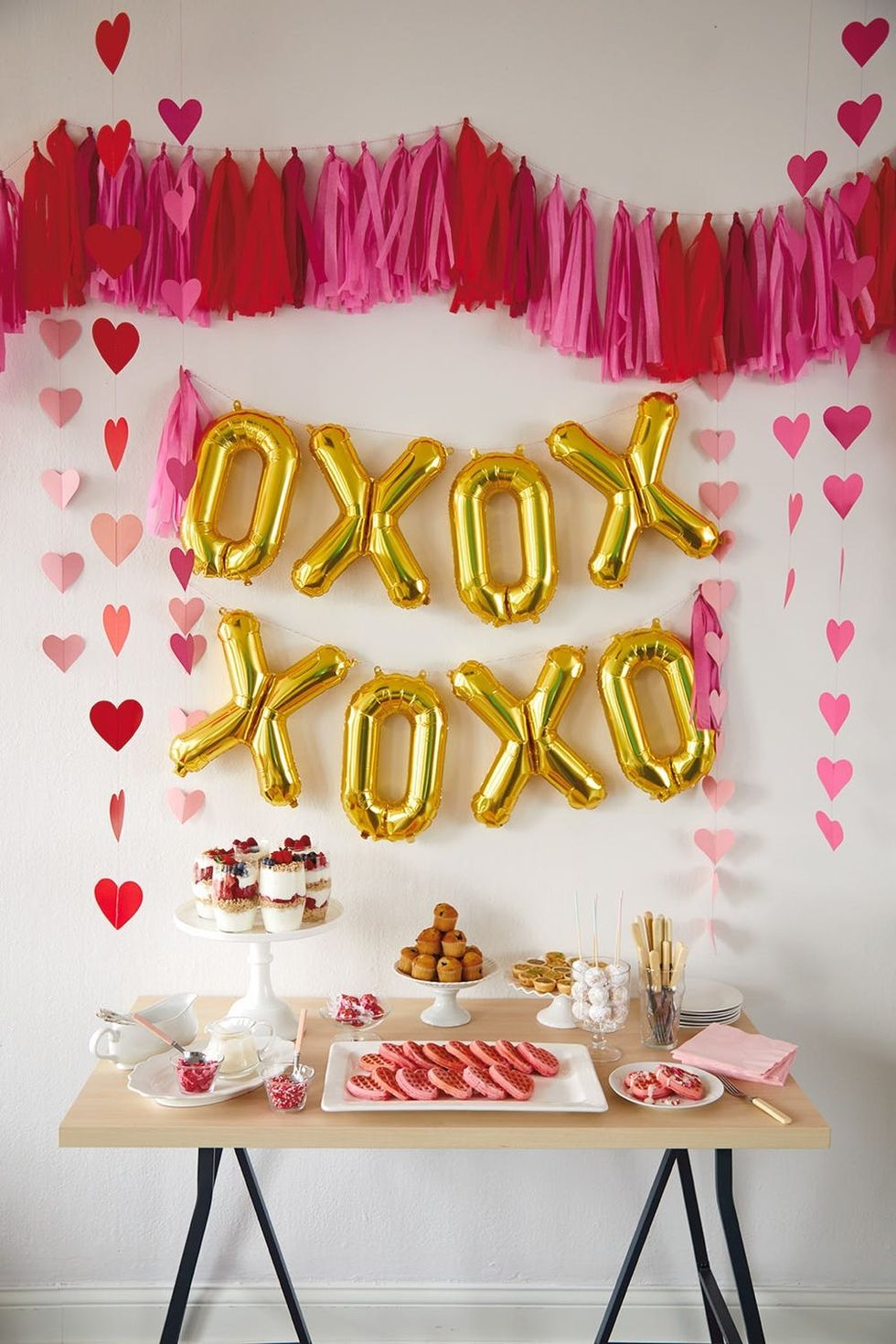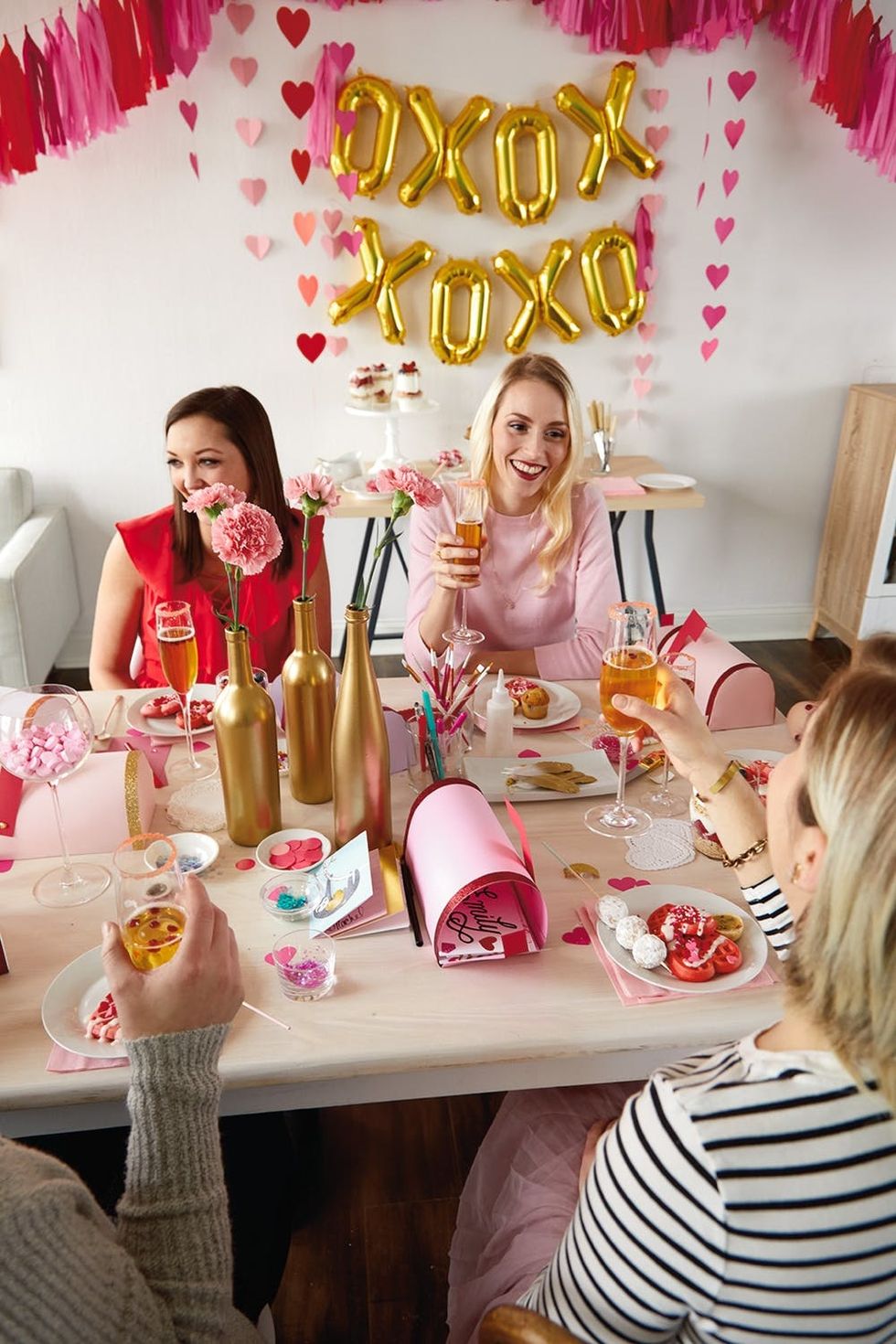 Decorate your table with a few gold bottles and single flower stems. You don't want your table to be too cluttered, because you'll want to also have space for all the card writing you'll do.
Galentine's Day Card Mailboxes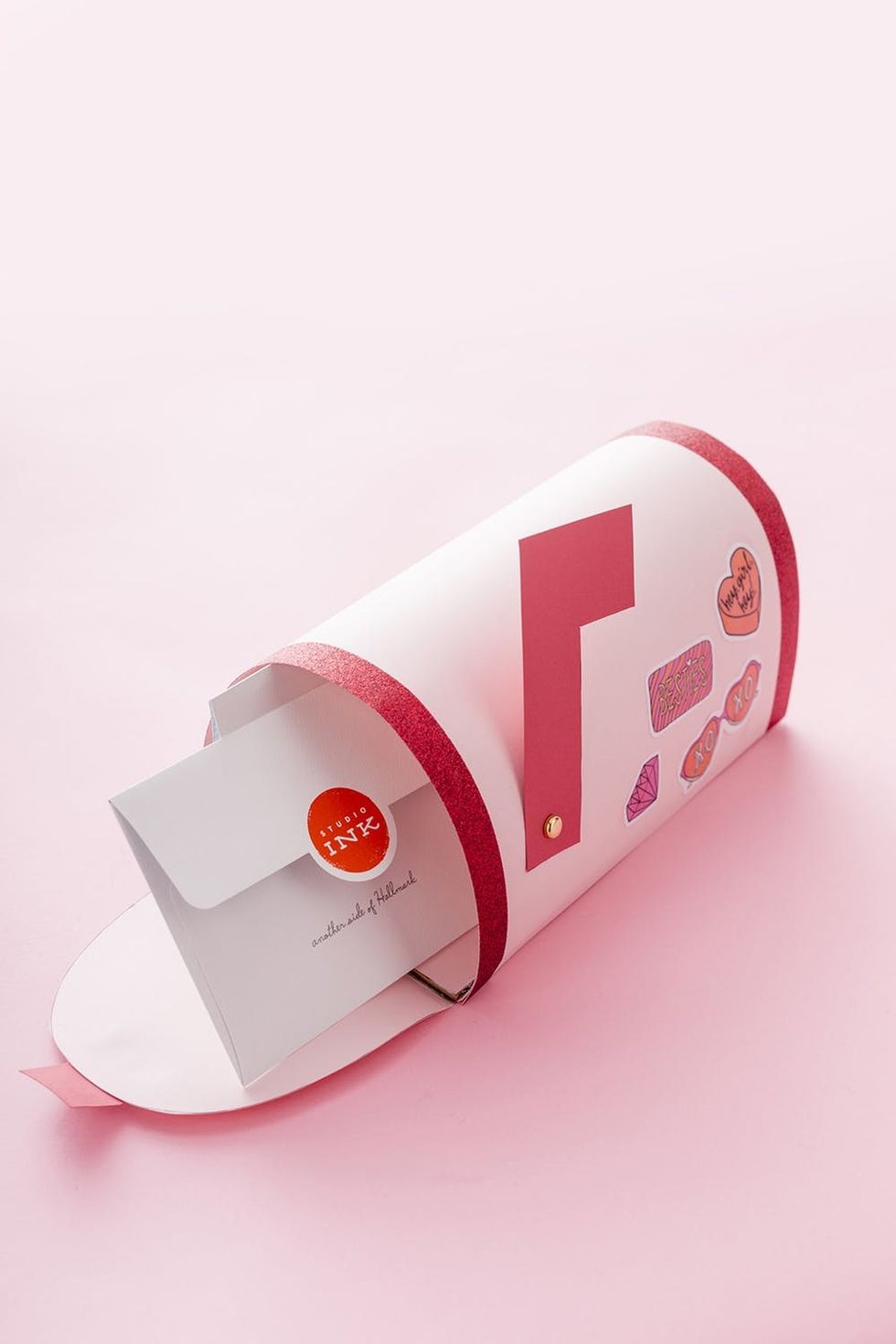 Remember back in elementary school, when come Valentine's Day, you would make a little mailbox and everyone would hand out Valentines and candy to fill it up? Those were really good days, and we're bringing them back. Your friends are going to LOVE throwing it back with these DIY paper mailboxes and stuffing them with handwritten cards. Learn how to make them with the free template and printable how-to guide!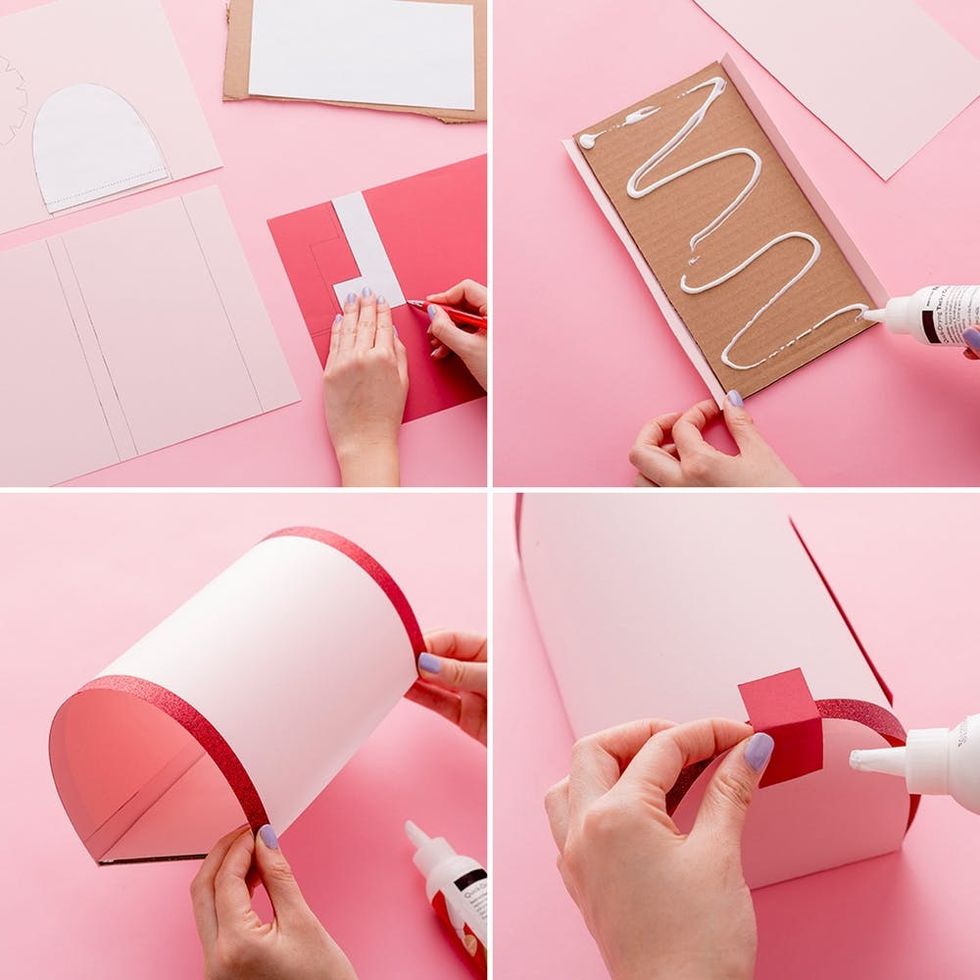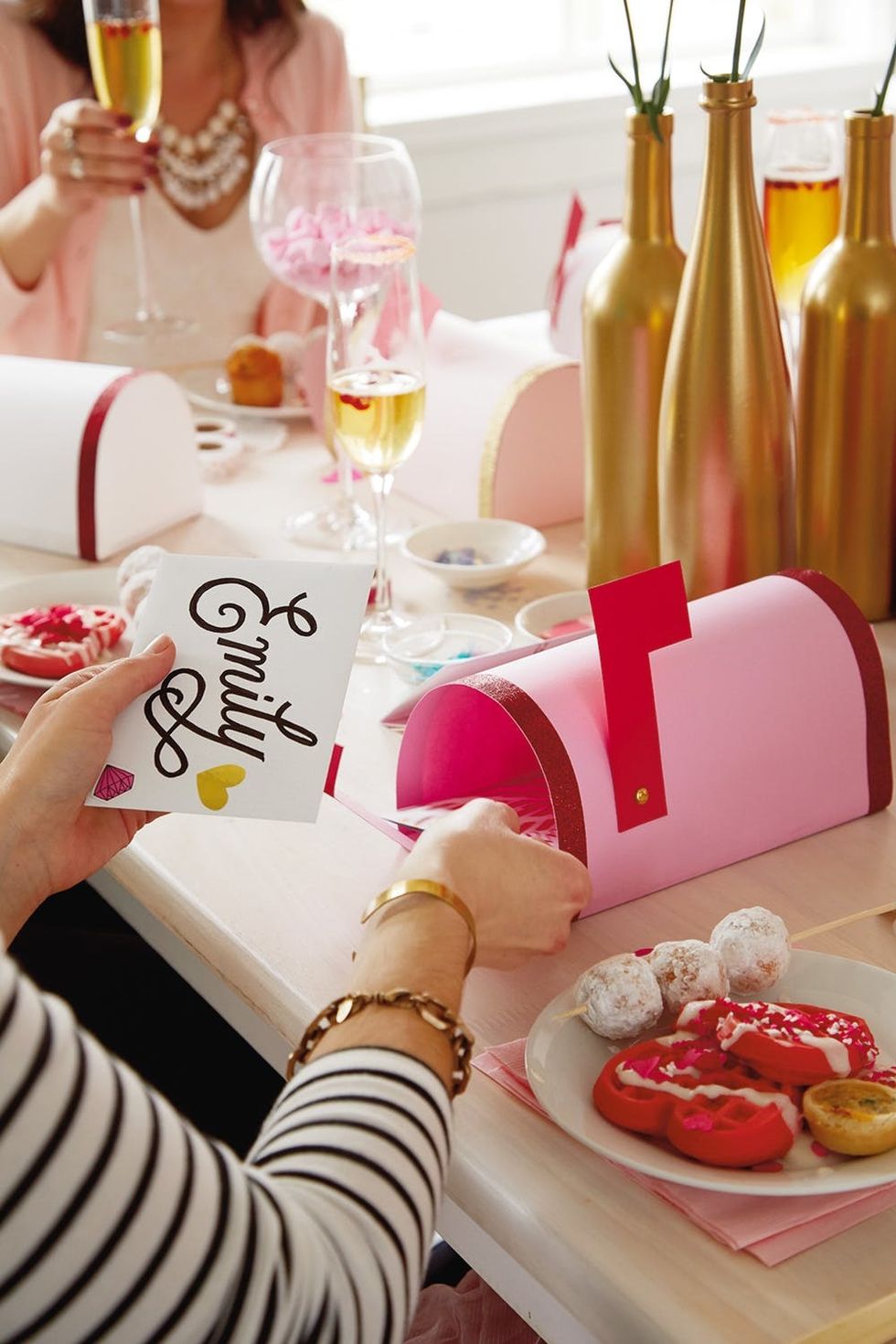 All your Galentine's Day cards now have a home.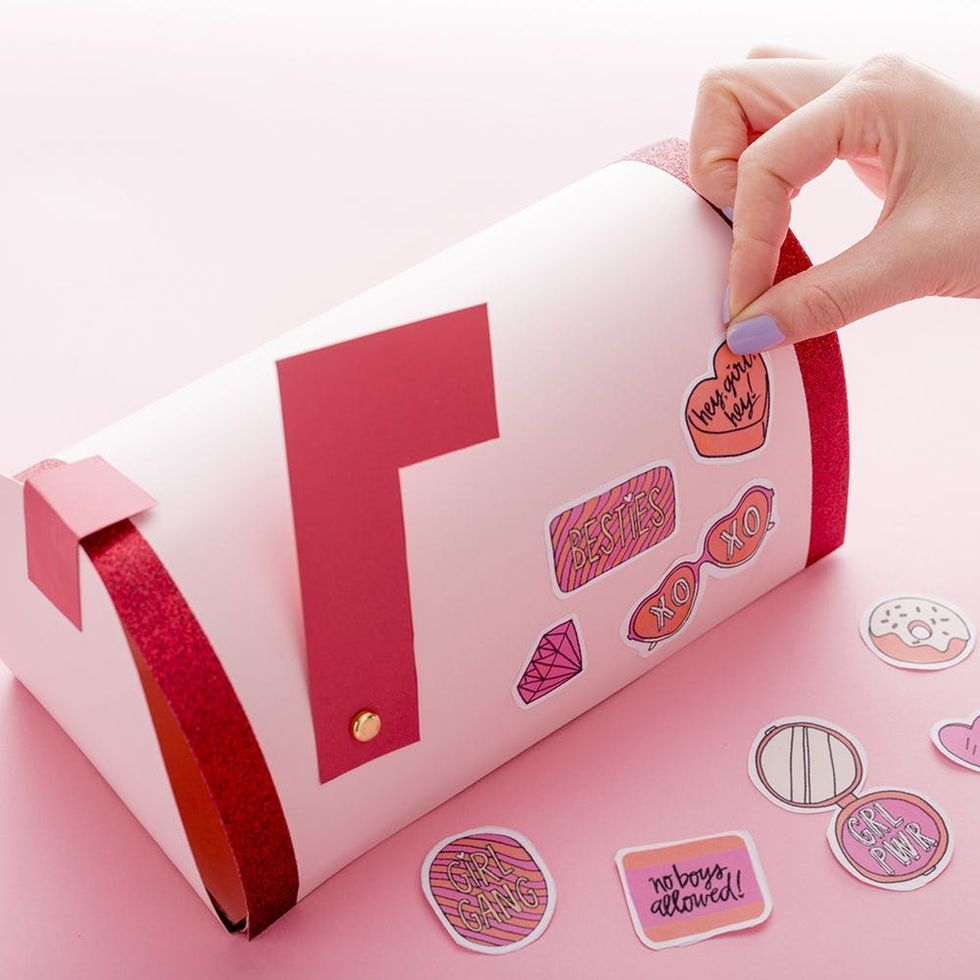 Add some stickers to your mailbox for extra flair. You can download these Studio Ink Galentine's Day stickers here. Just print on sticker paper and cut them out.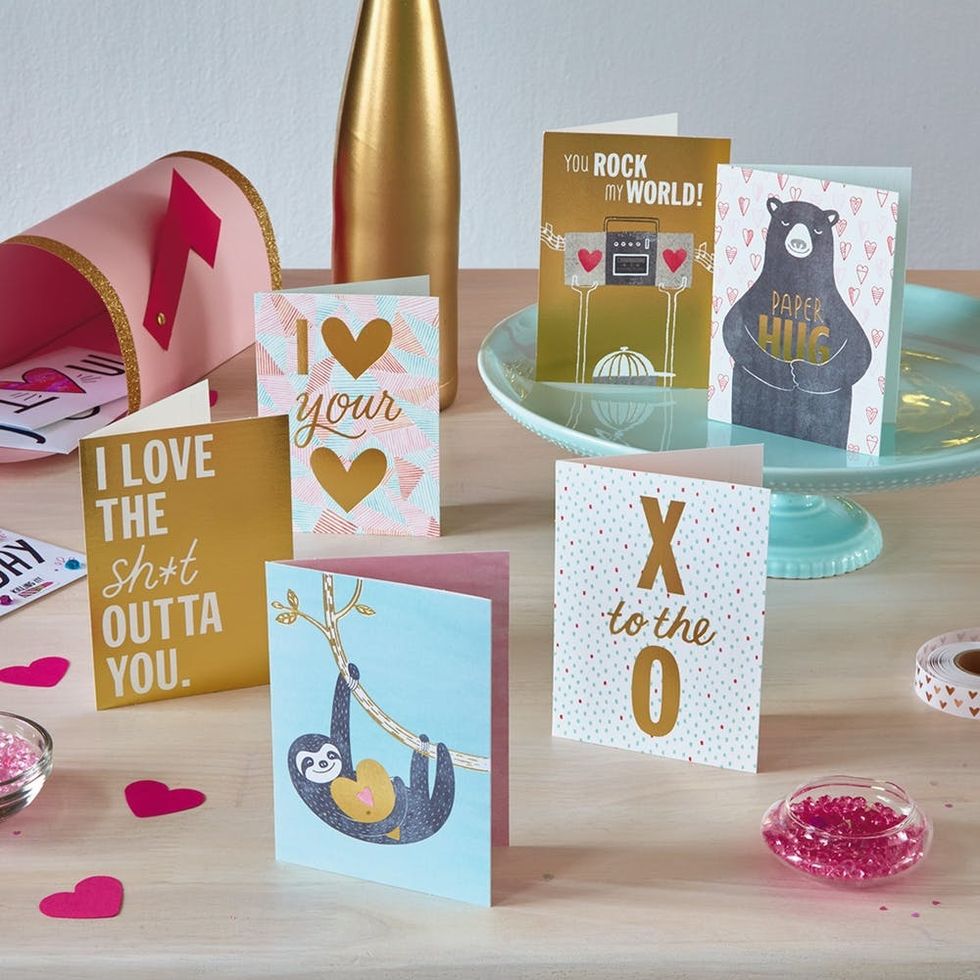 Be sure to also set out cards and cute card writing supplies like glitter, stickers, fun markers and confetti so you and your friends can have fun decking out their cards and envelopes. For more inspo on personalizing your Galentine's Day cards, check out these tips and tricks.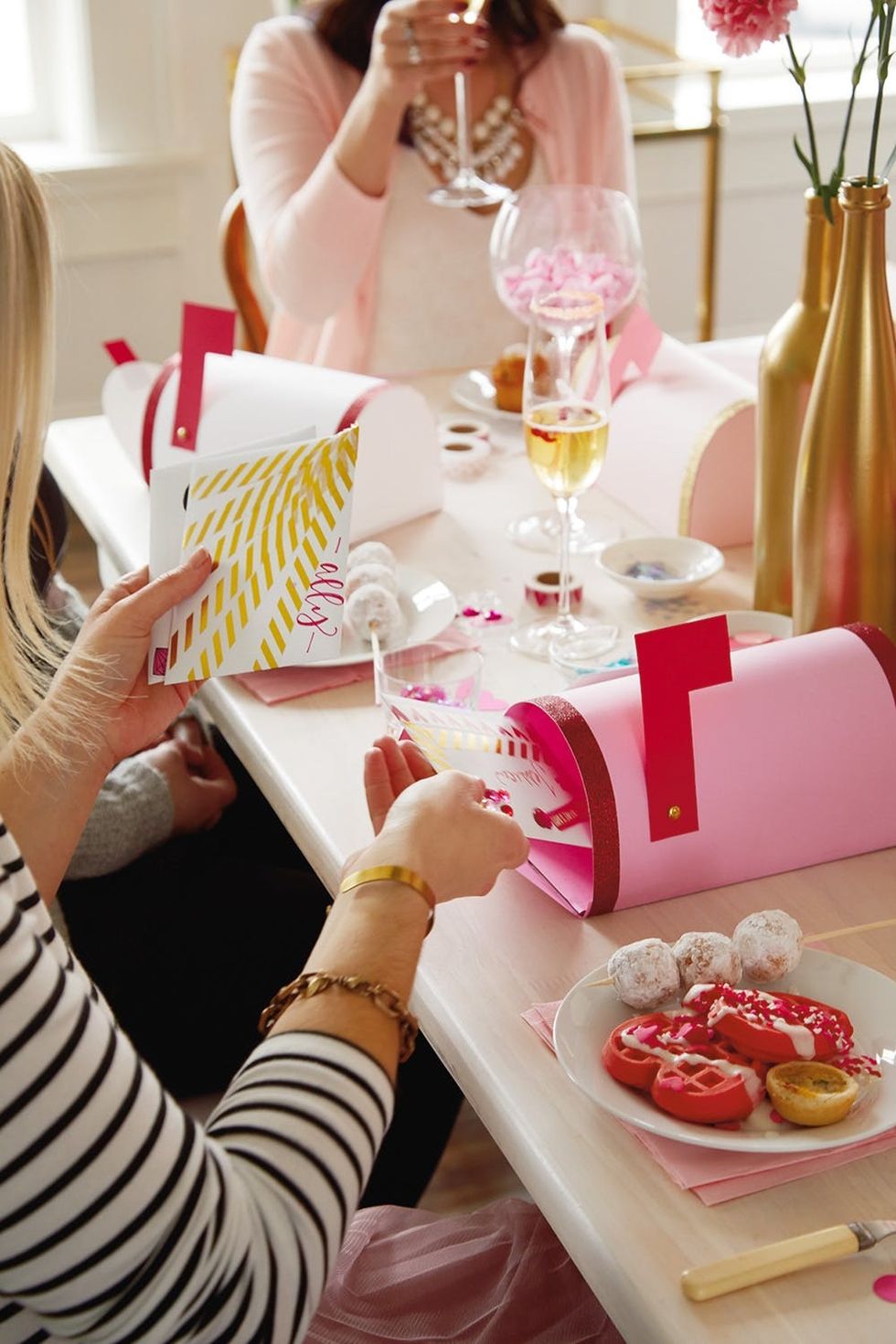 You've got mail ;)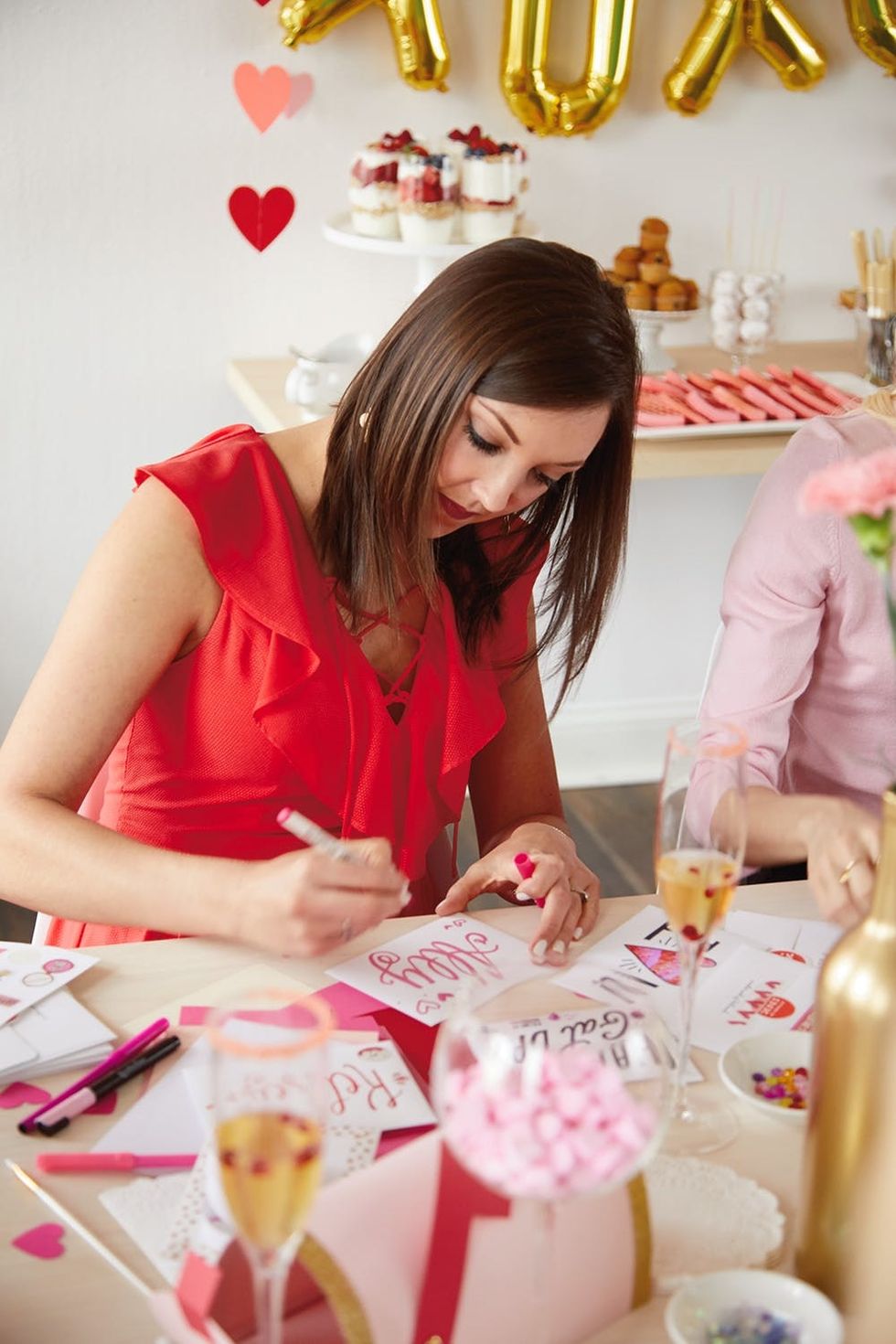 I see more mail in the future. <3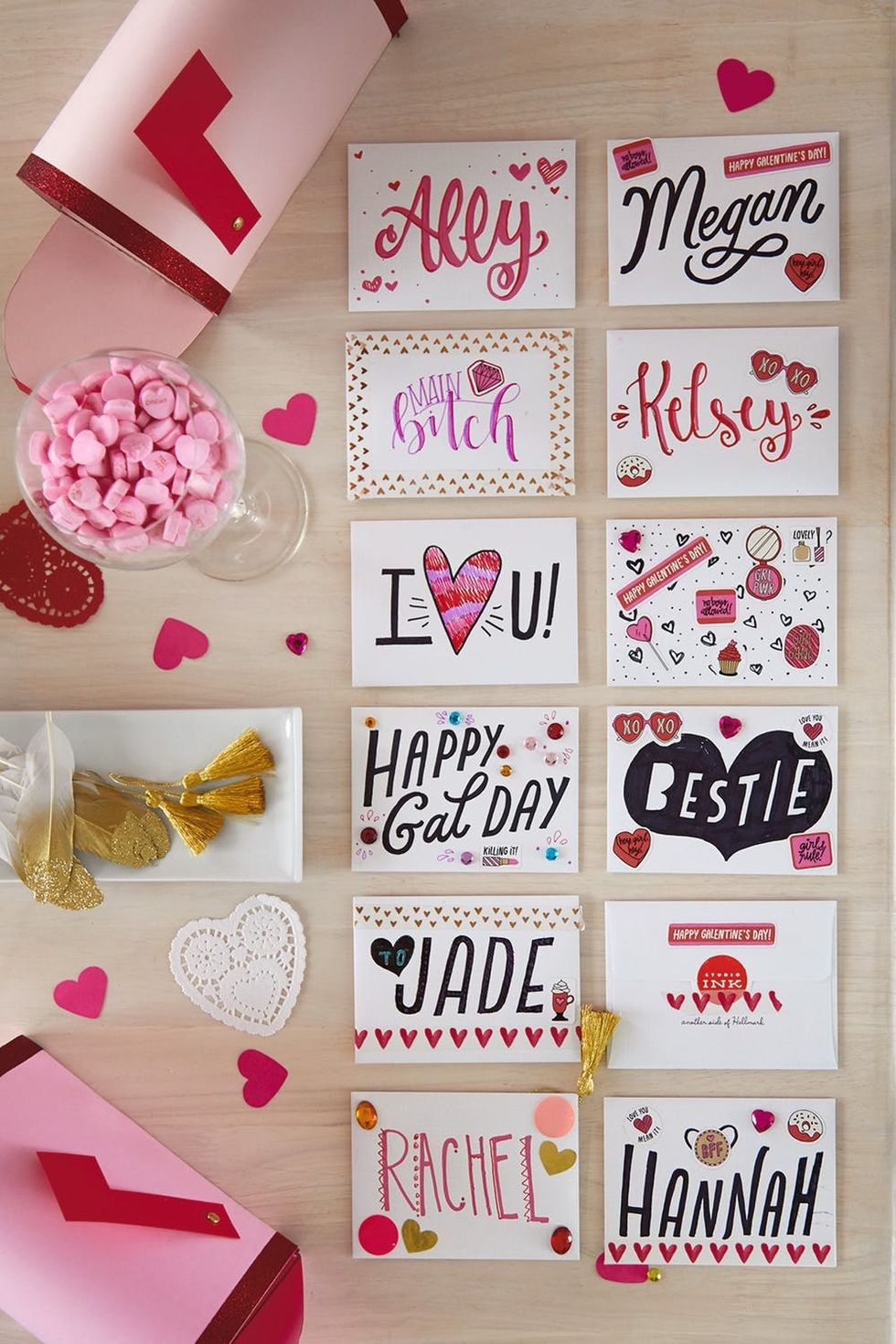 Check out how cute these cards are! *heart eyes emoji*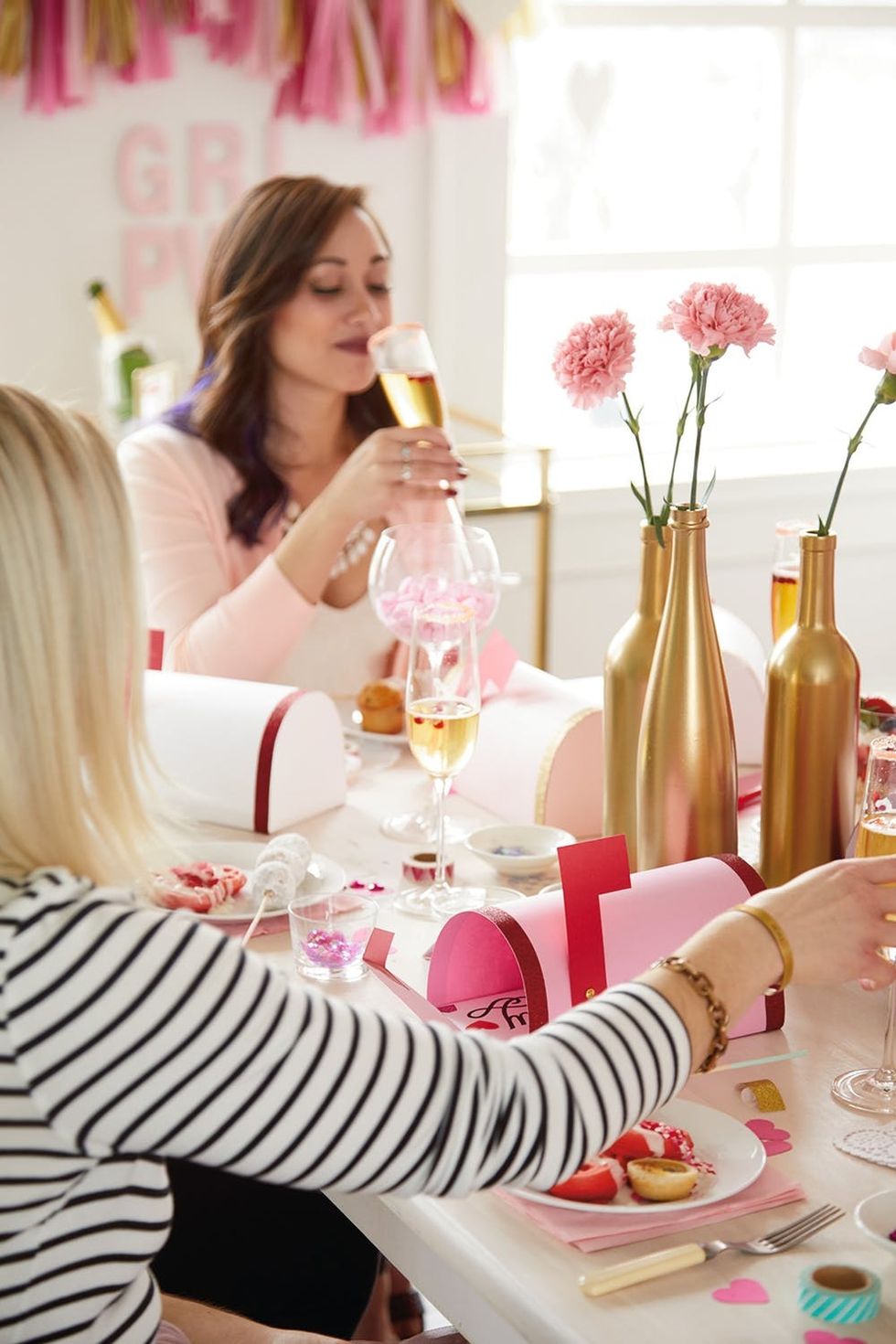 I don't know about you… but all this card writing is getting me hungry. Which brings me to….
Red Velvet Heart Waffles With Cream Cheese Glaze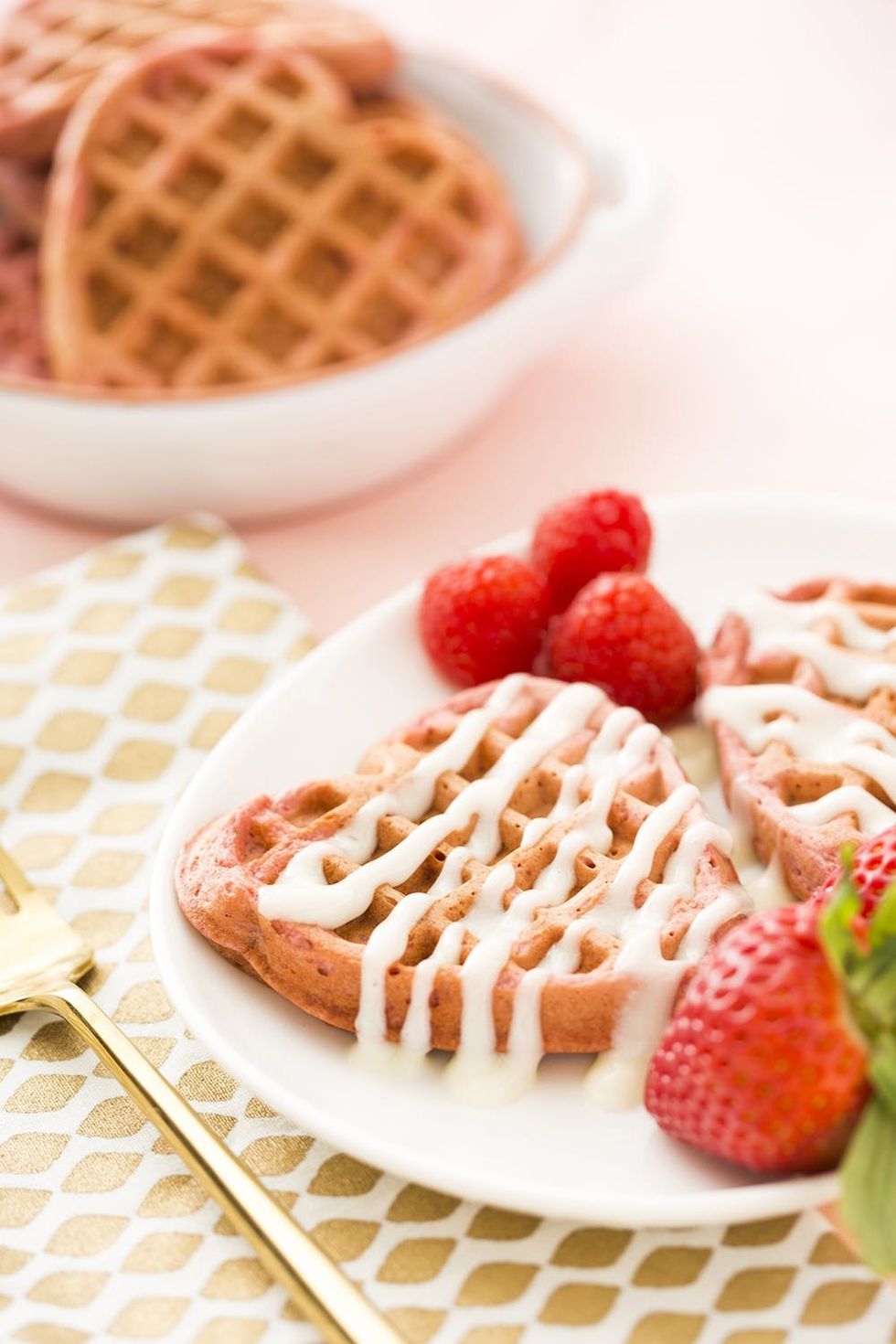 These red velvet waffles were a hit when we tested the recipe at the Brit + Co kitchen, and they certainly will be a hit on your Galentine's Day brunch table. Learn how to make them with this free downloadable printable.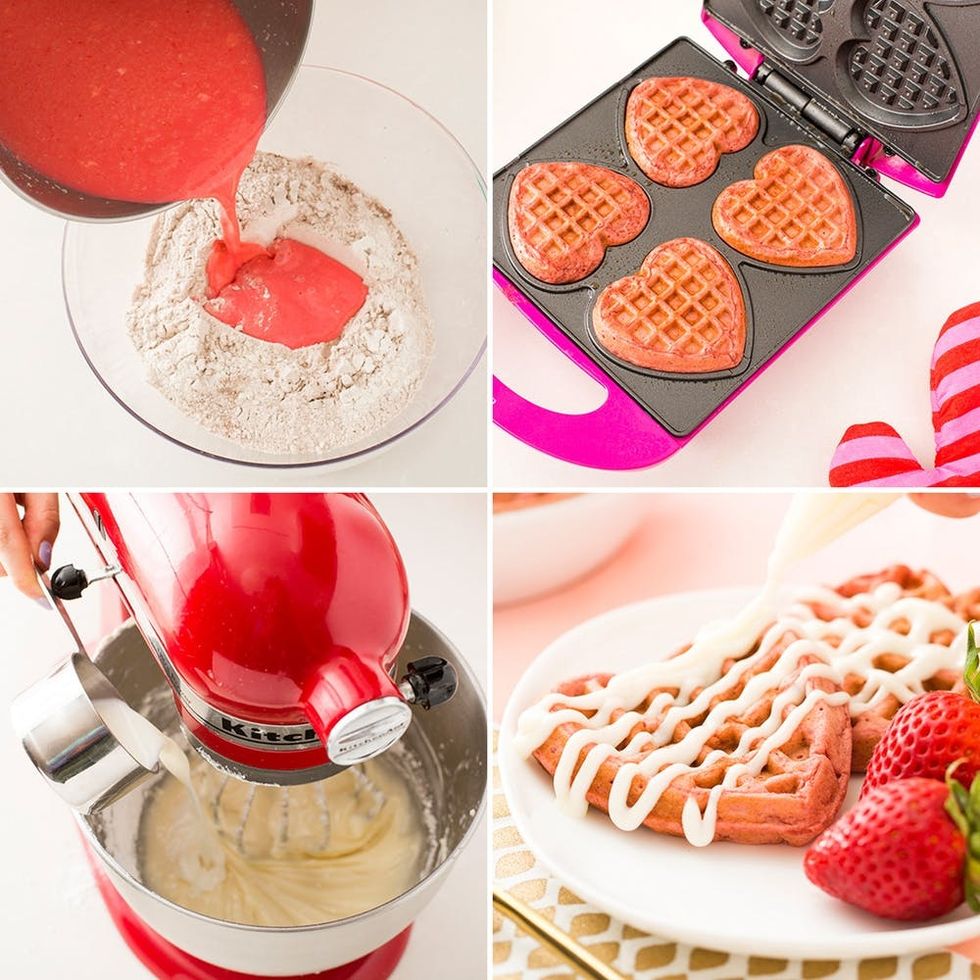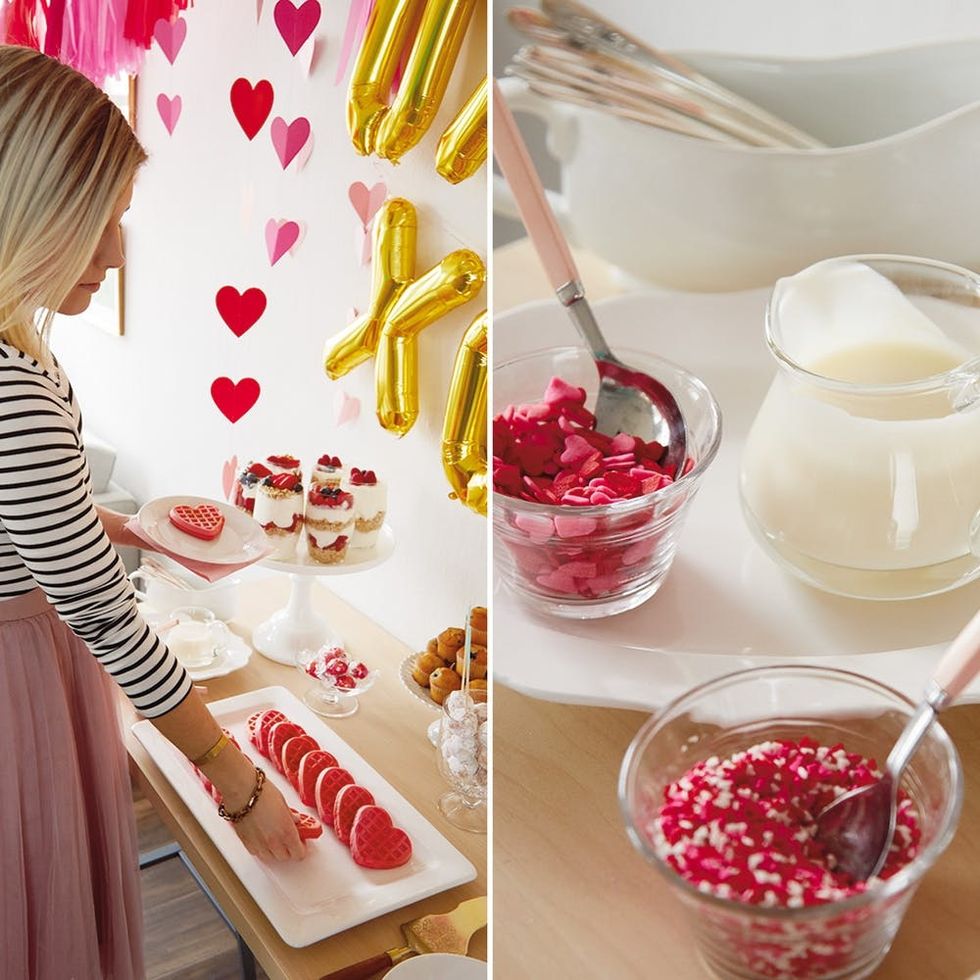 Place the waffles on a platter along with the glaze and other toppings. We're using heart-shaped sprinkles, for obvious reasons.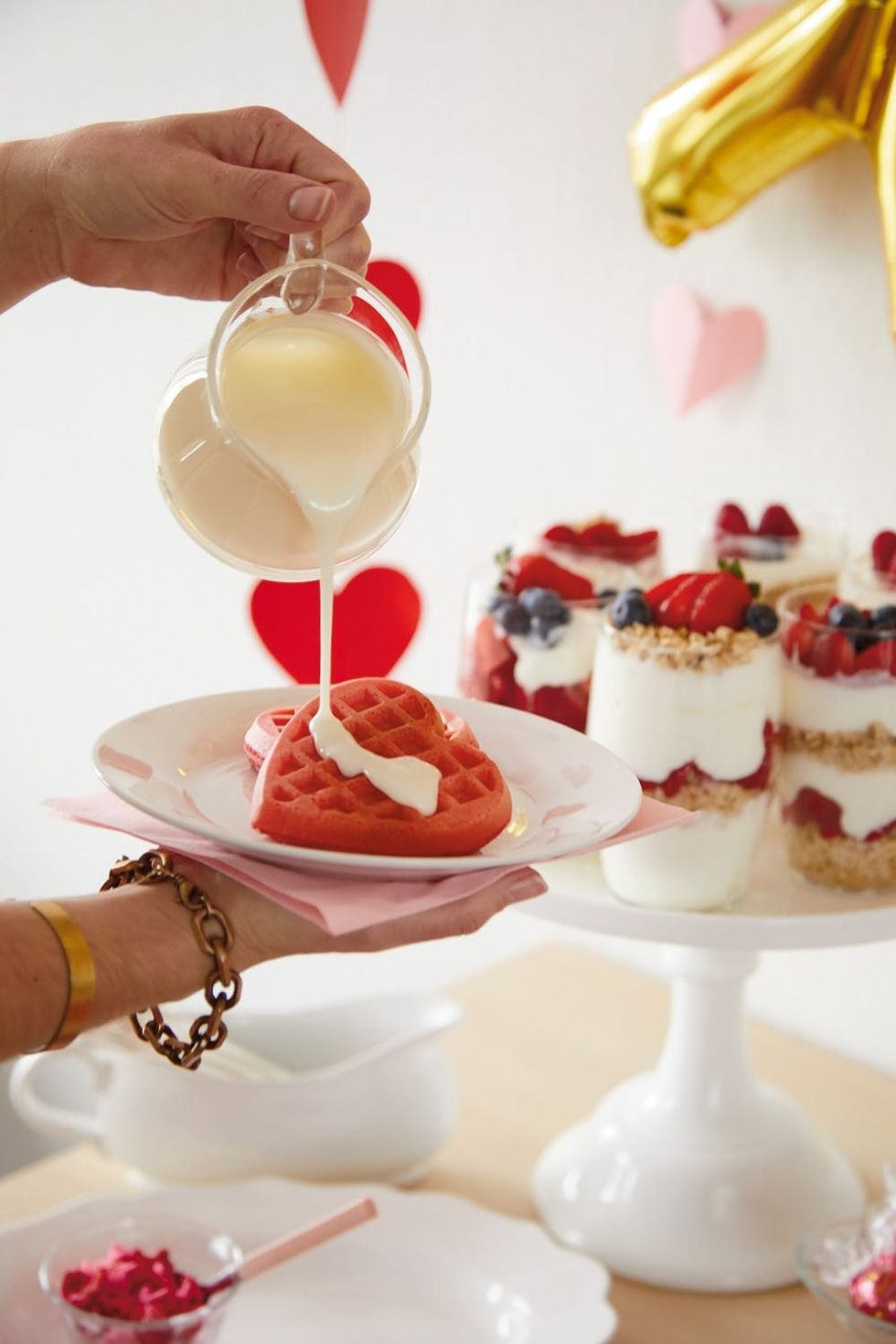 Drizzle the glaze on your waffles with a spoon or with a creamer. No matter how you do that drizz, your waffles will be delicious!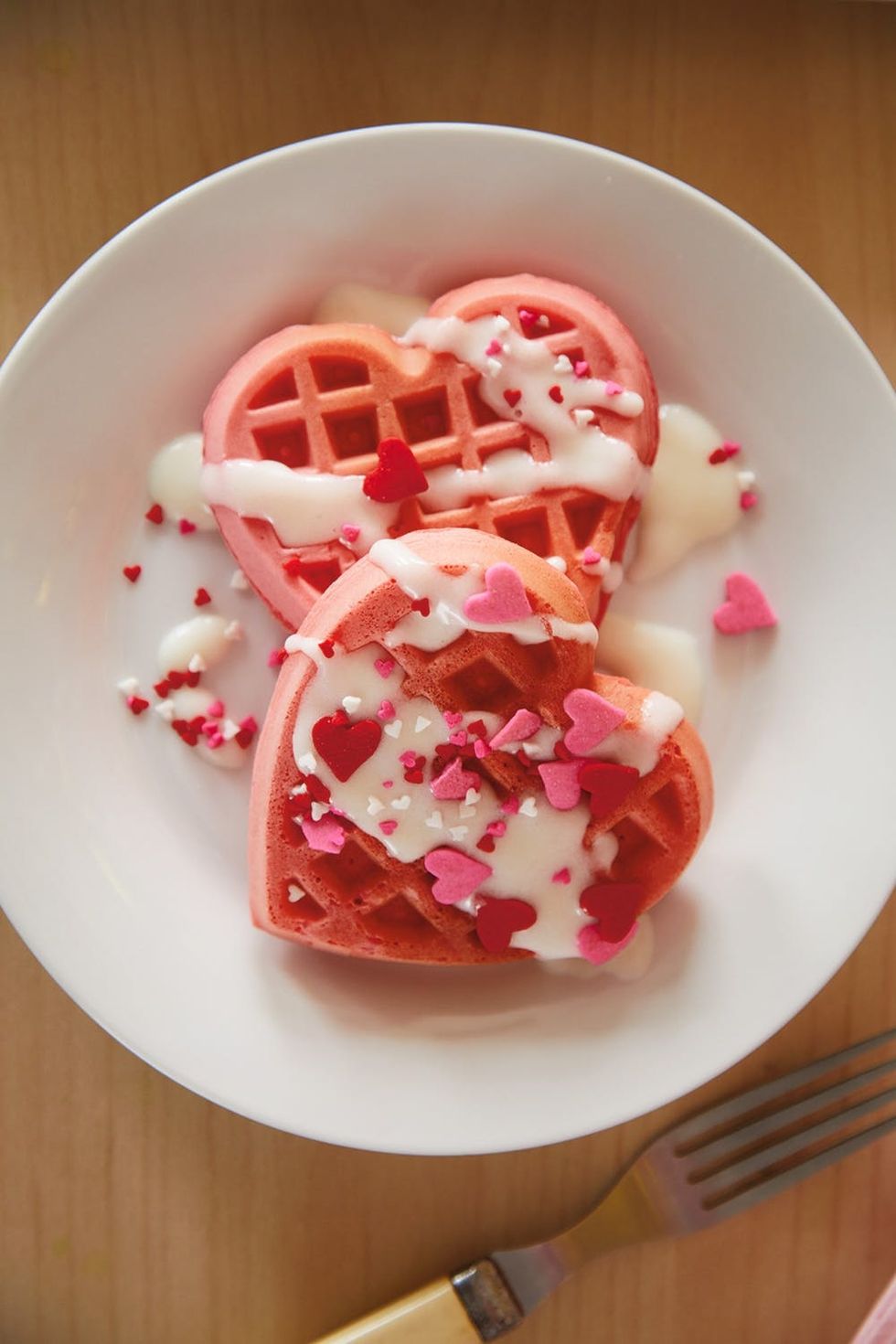 Mmm, delightful!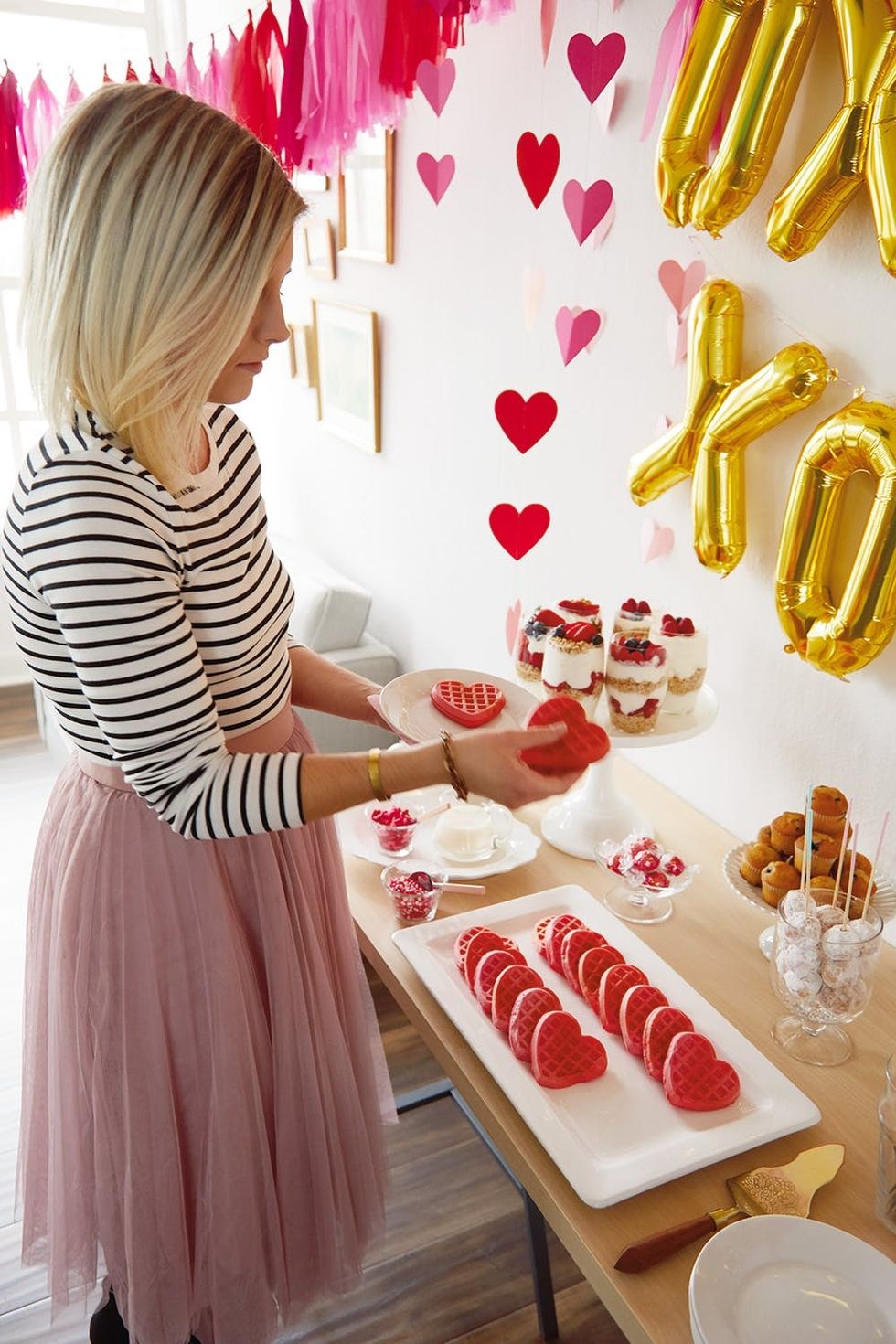 Okay, I already know I want seconds. What better way to wash down your second (and maybe third) helping of waffles than with a bellini? Check out this downloadable signature recipe here!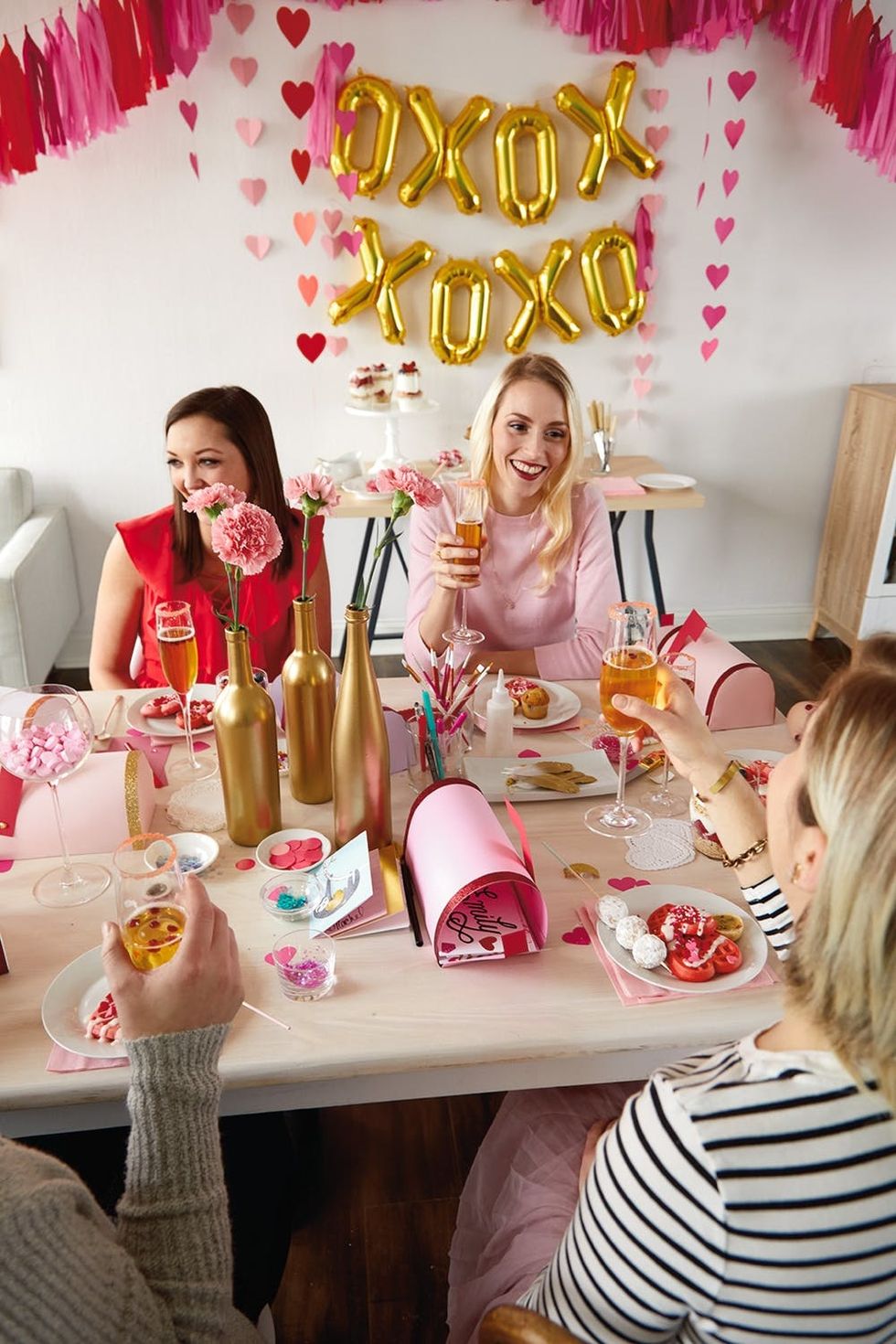 Brunch babes!
How will you celebrate Galentine's Day? Share your photos on Instagram using #britstagram.
DIY Production and Author: Irene Lee
 Photo Styling and Photography: Hallmark Union Hill Studios
Irene Lee
Irene loves all things DIY, especially if the project involves confetti. She strives to make beautiful things that anyone can enjoy. If she's not immersed in crafting she's probably giggling over an insta-famous corgi or frolicking around Disneyland.
DIY Recipes