31 Recipes for the Ultimate Valentine's Day Breakfast in Bed
Feb 01, 2019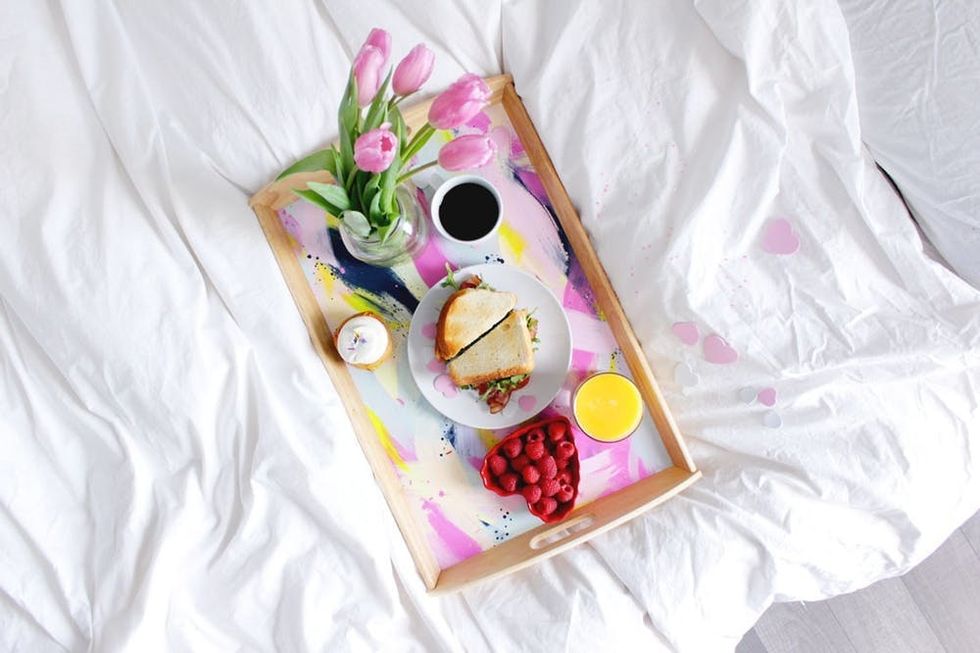 Nothing says "I love you" more than heartwarming fare… especially when it's served in bed. Valentine's morning offers an excuse to indulge in berry-infused pastries and heart-shaped treats so delicious, you'll wish every day was a special breakfast-in-bed affair. Dish up a little love for your sweetie with these romantic breakfast-in-bed recipes. After all, isn't the way to anyone's heart through their stomach? (via Brit + Co)
---
1. Lemon-Elderflower Waffles: You can give your loved one flowers… or serve them up floral-flavored waffles. (via Brit + Co)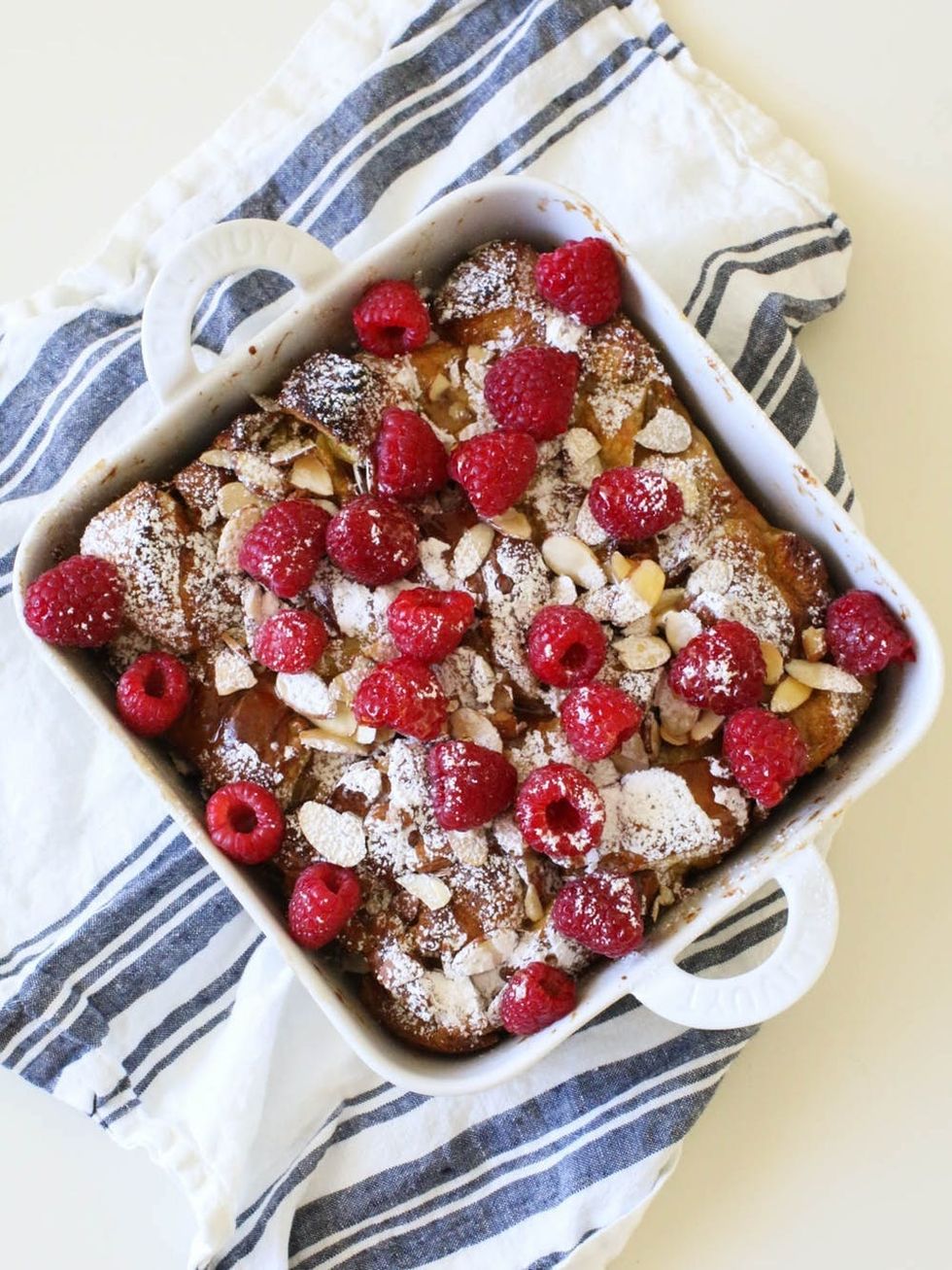 2. Baked French Toast: The only thing better than French toast is not having to stand over the stove to make every piece. We're obsessed with this baked version. (via Brit + Co)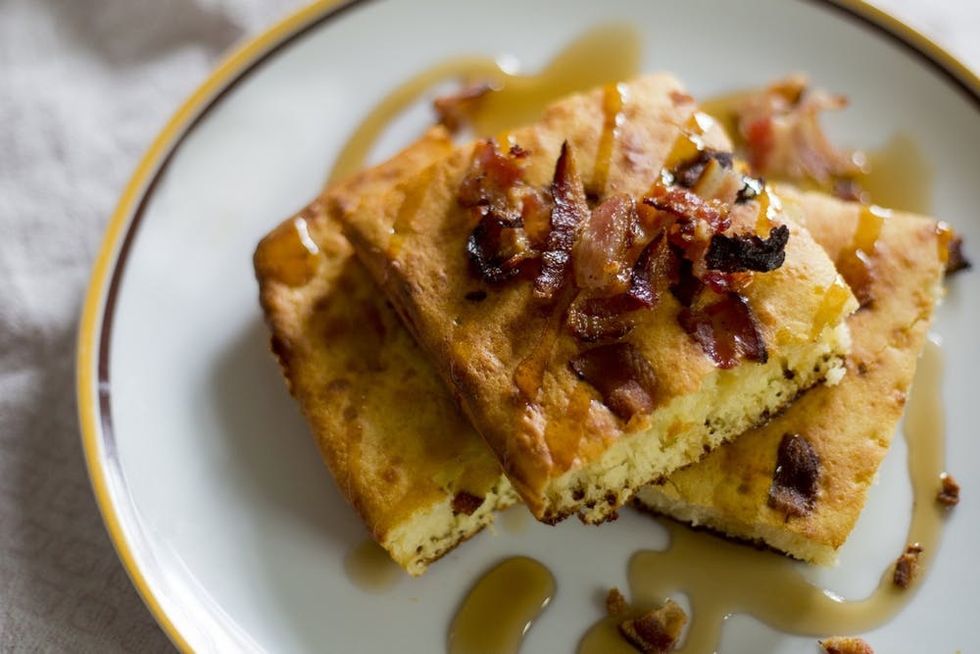 3. Bacon Sheet Pan Pancakes: Make this. Why? It's bacon in pancakes. Your sweetie will heart you when you bring fluffy bacon cakes to bed. Pair it with eggs and toast for a more well-rounded meal. (via Brit + Co)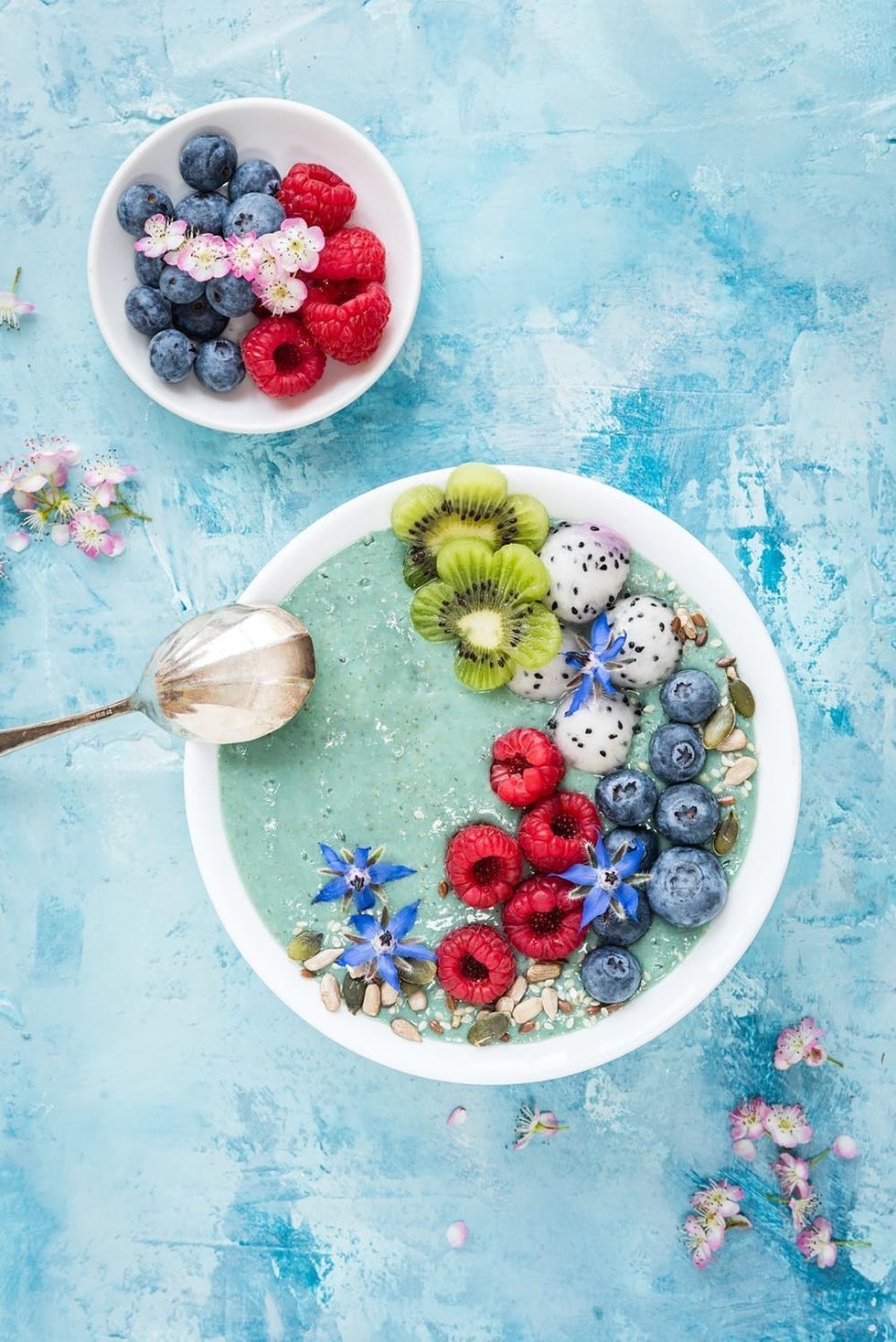 4. Mermaid Smoothie Bowls: This healthy and eye-catching smoothie bowl will be sure to wow your Galentine or Valentine. (via Brit + Co)
5. Fancy AF Egg Clouds: If your honey likes breakfast on the fancier side, wow them with these easy, fancy AF egg clouds. (via Brit + Co)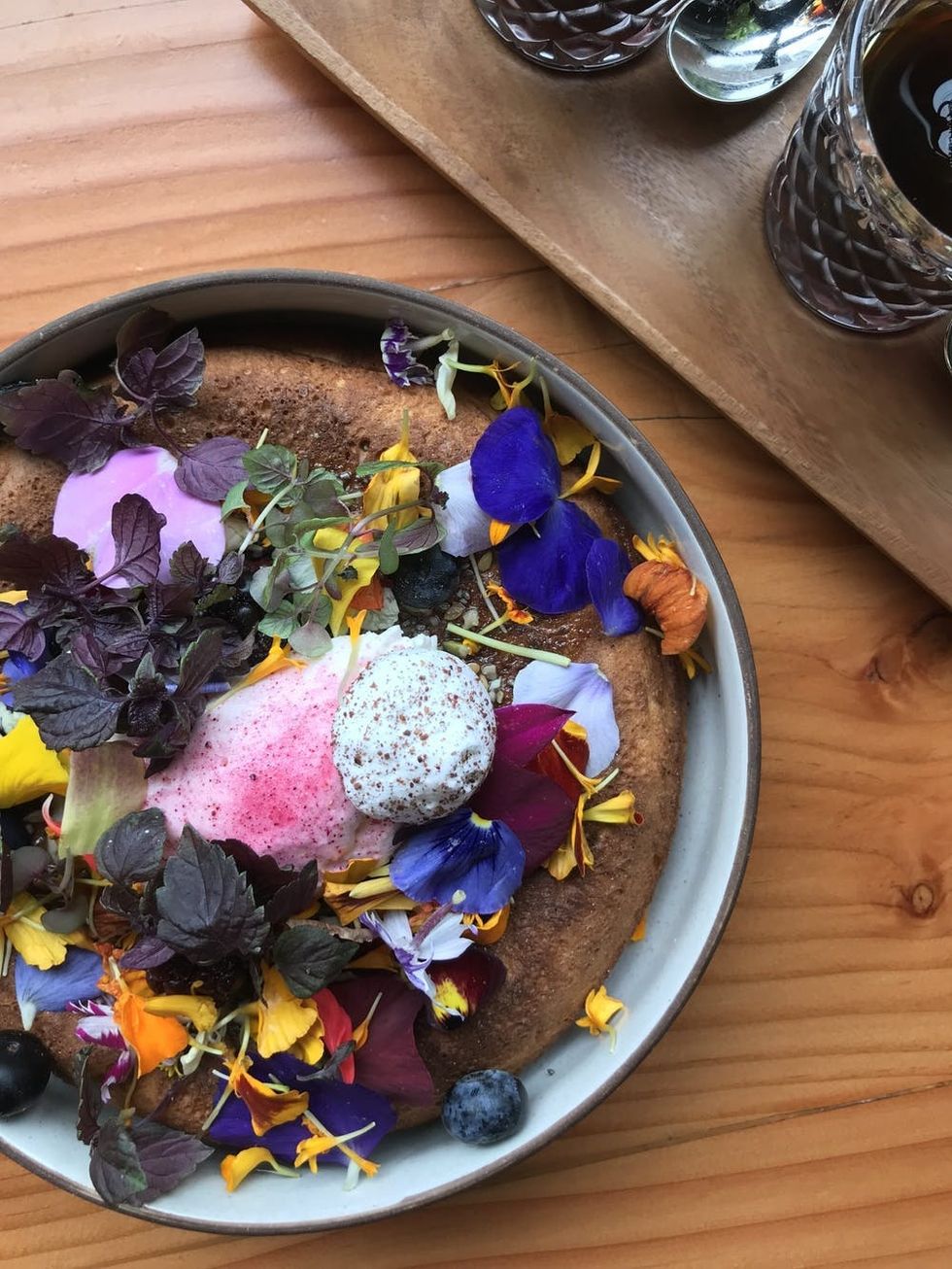 6. Proud Mary Hotcake: The secret in these fluffy hotcakes is ricotta! Our favorite sweet and savory ingredient; with decedent decoration, this hotcake will warm any devourer's heart (and stomach). (via Brit + Co)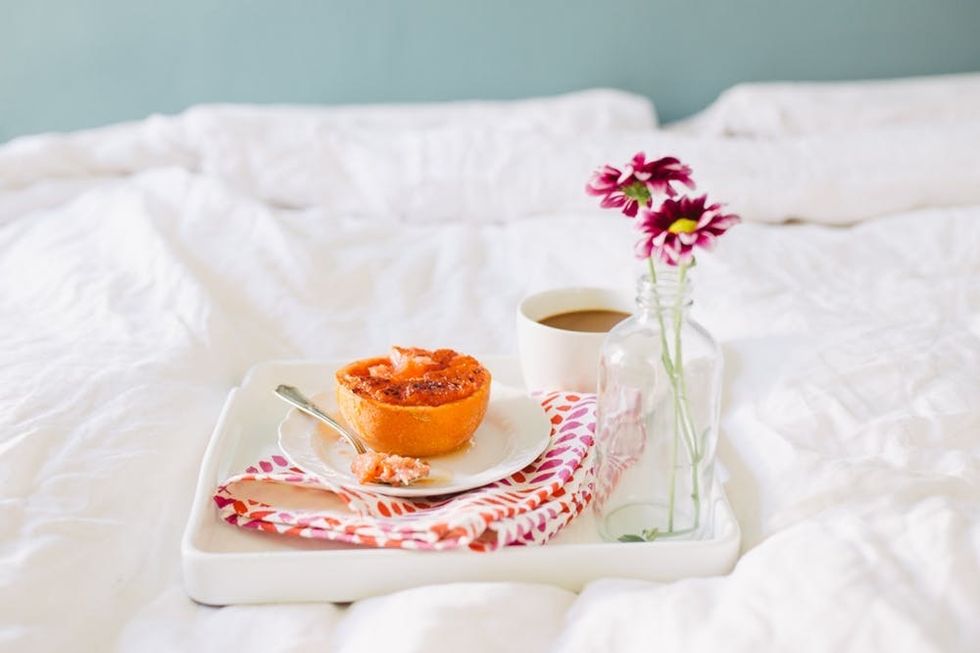 7. Baked Grapefruit: Everything's better broiled! This spin on a breakfast classic makes for a sweeter and juicier grapefruit flavor and looks so cute served on a platter. (via Brit + Co)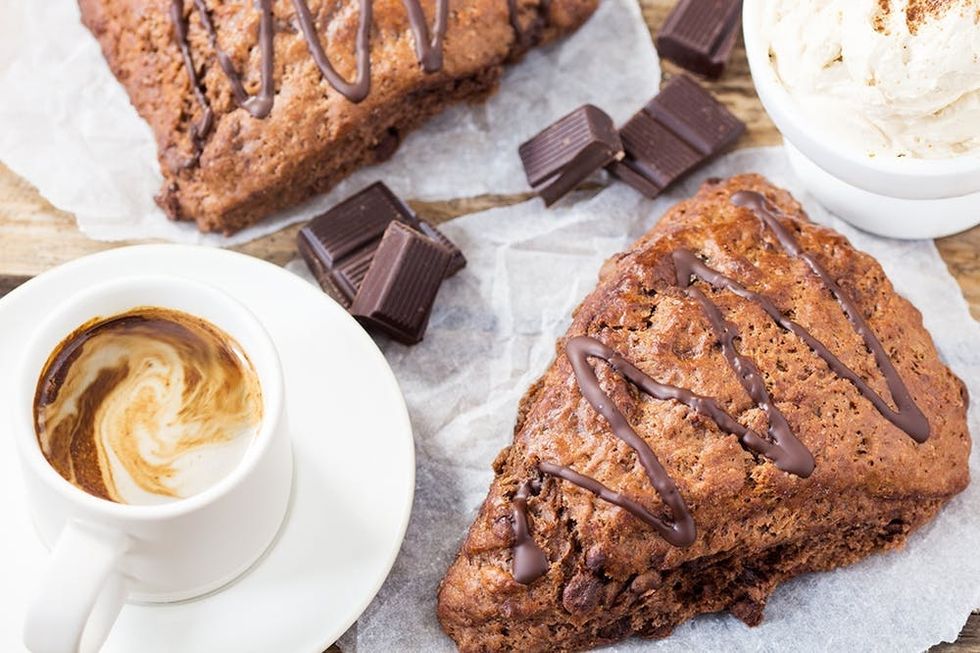 8. Chocolate Scones: Your breakfast favorite just got a Valentine's Day makeover. This has to be the most decadent way to eat scones. Did we mention that chocolate chips are involved? To. Die. For. (via Brit + Co)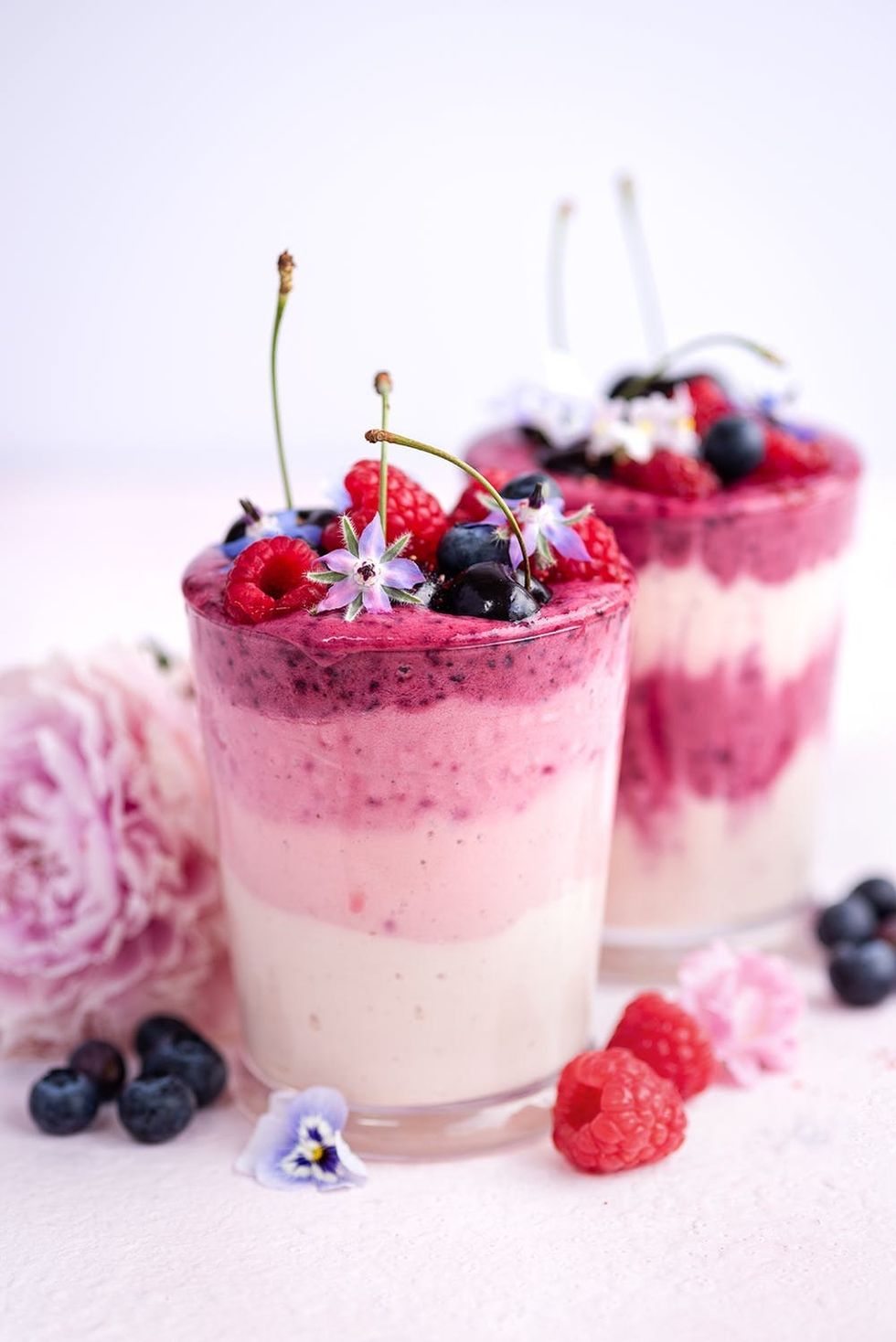 9. Ombré Smoothies: Blend together common ingredients, and voilà — you have an Instagrammable breakfast! Frozen fruit is the secret to the surprisingly intense colors. (via Brit + Co)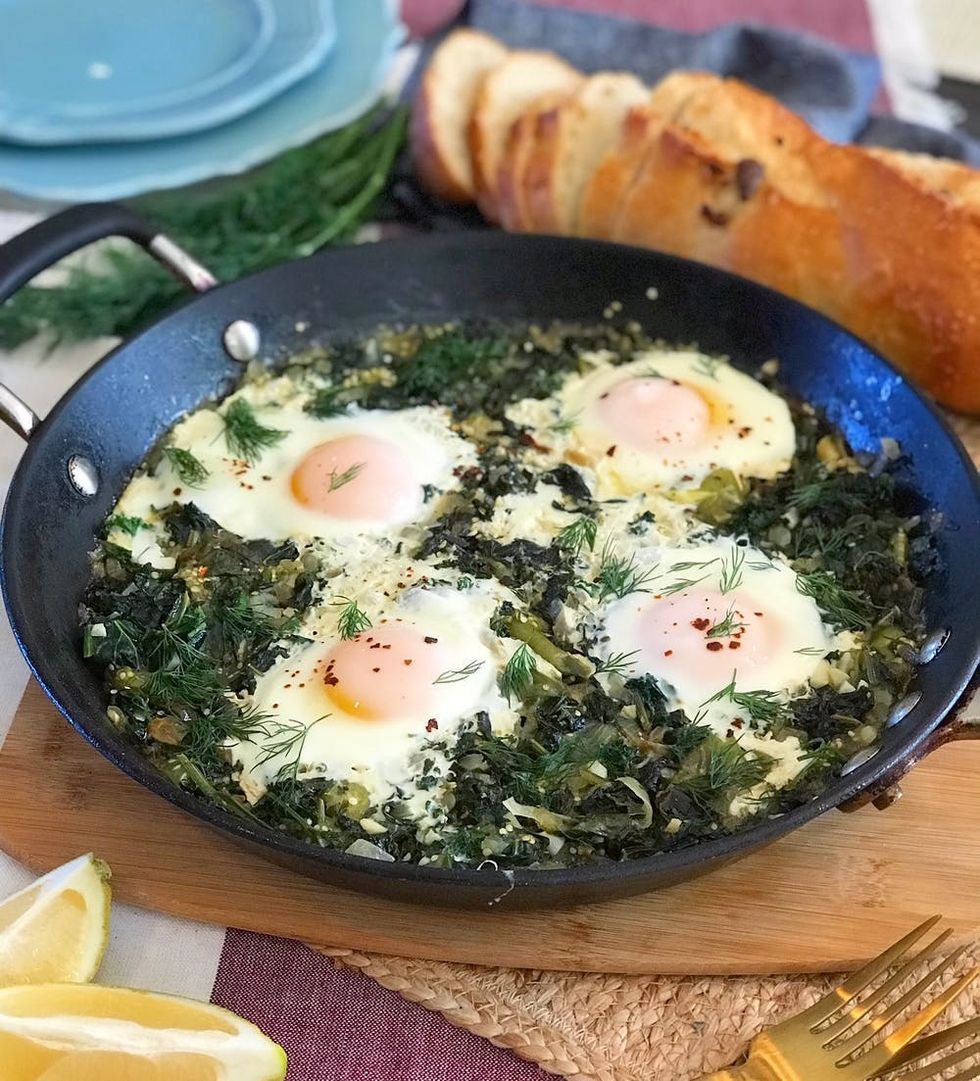 10. Green Shakshuka: Who wouldn't want to wake up to this savory surprise? Take your relationship to new heights with power-packed greens and eggs all in one. (via Brit + Co)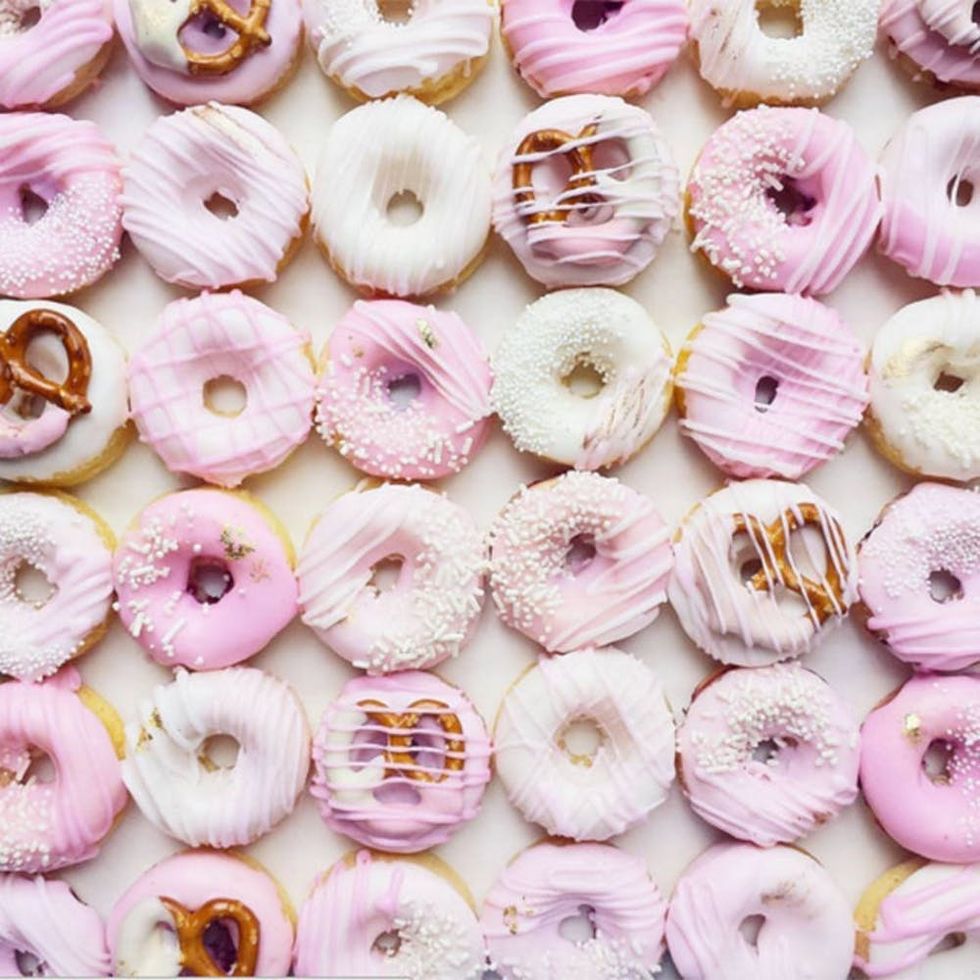 11. Baked Donuts: Chocolate-dipped pretzels and fun sprinkles lend unexpected pizzazz to these sugared pink beauties. Bake the donuts ahead of time and drizzle on the glaze just before serving. (via Brit + Co)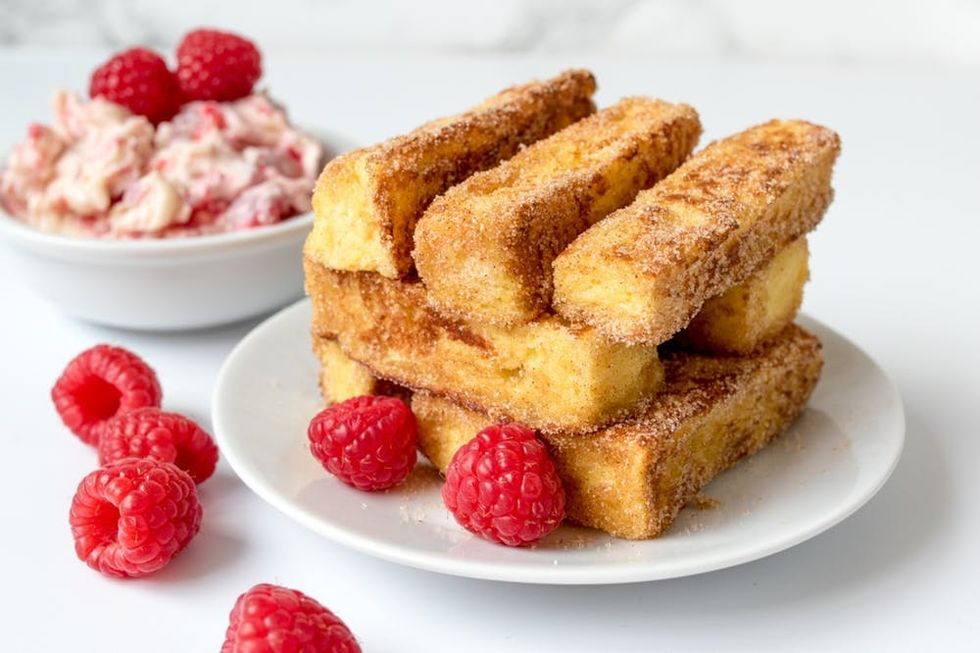 12. Cinnamon French Toast Fingers: There's something incredibly romantic about these hand-held French toast fingers. (via Brit + Co)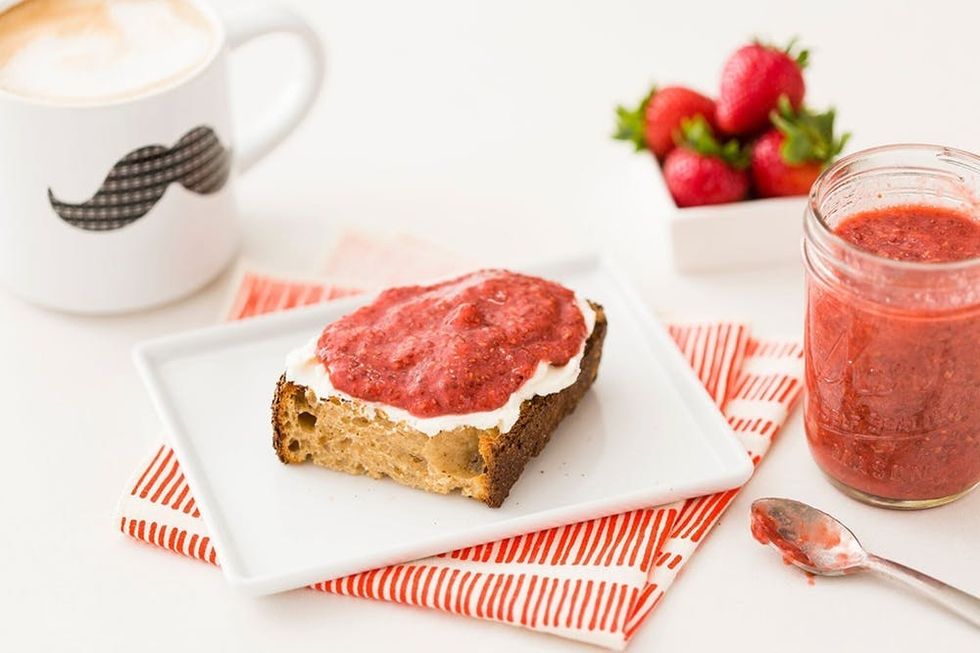 13. Chia Berry Jam: Put some heart into your homemade breakfast by combining strawberries, chia seeds, cream cheese, and toast. (via Brit + Co)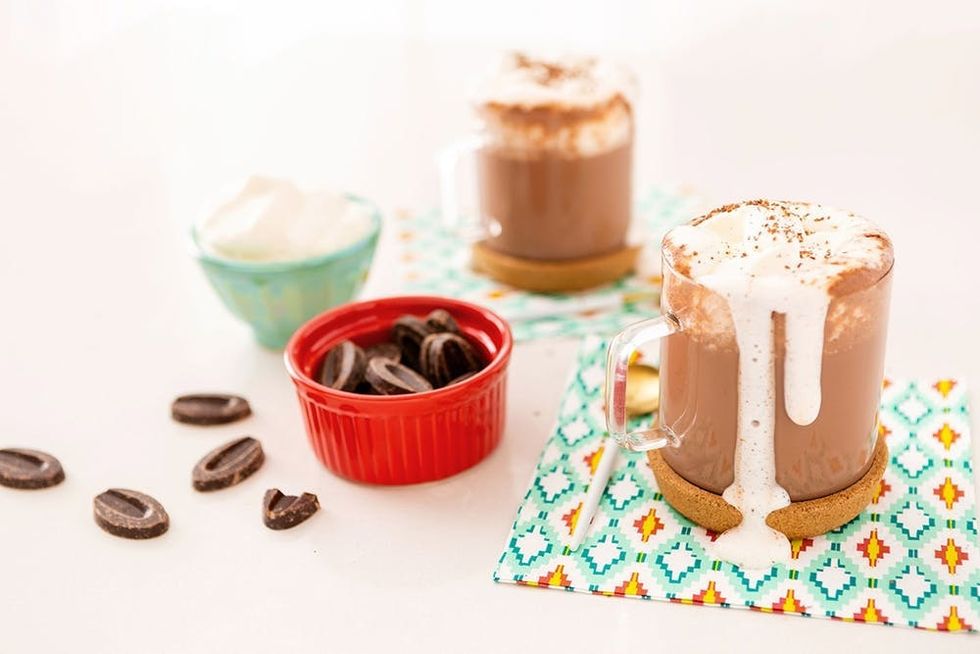 14. Hot Chocolate: Linger in bed a bit longer with your sweetie and cozy up over a cup of hot chocolate. Or… fill the mugs with half coffee for the best mocha ever. (via Brit + Co)
FEATURED PRODUCTS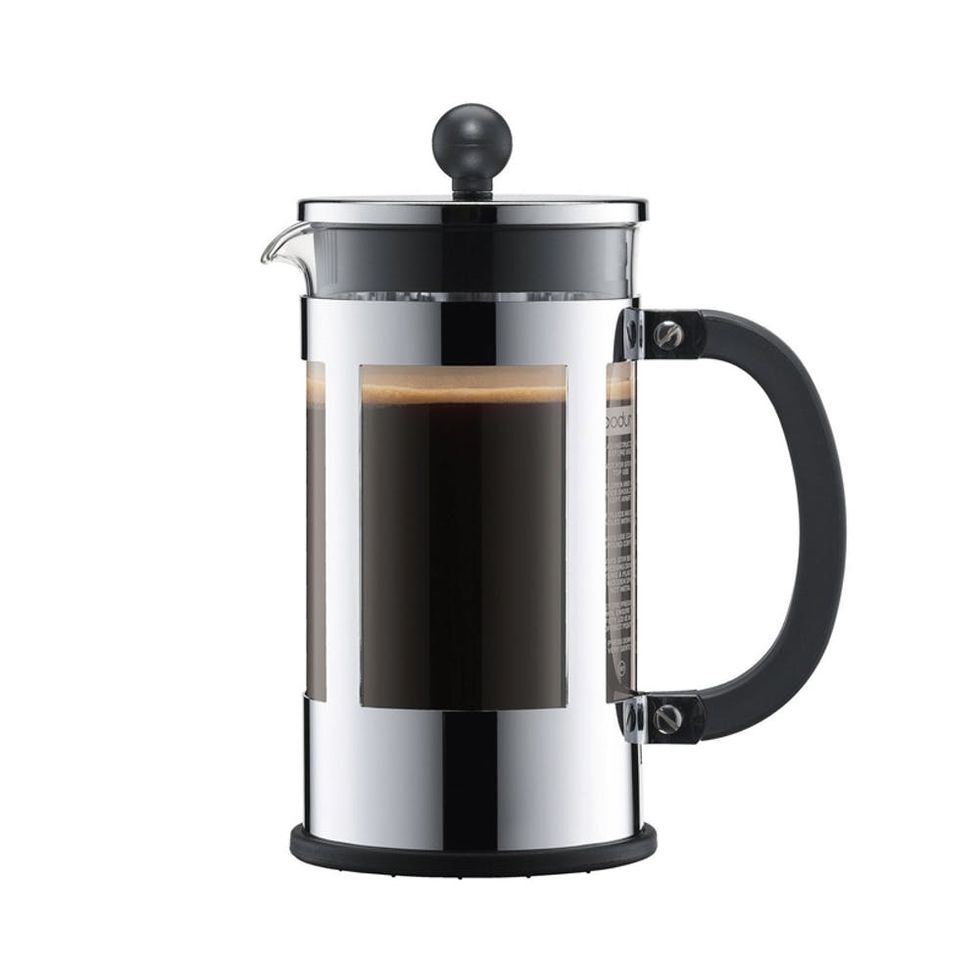 French Press
$20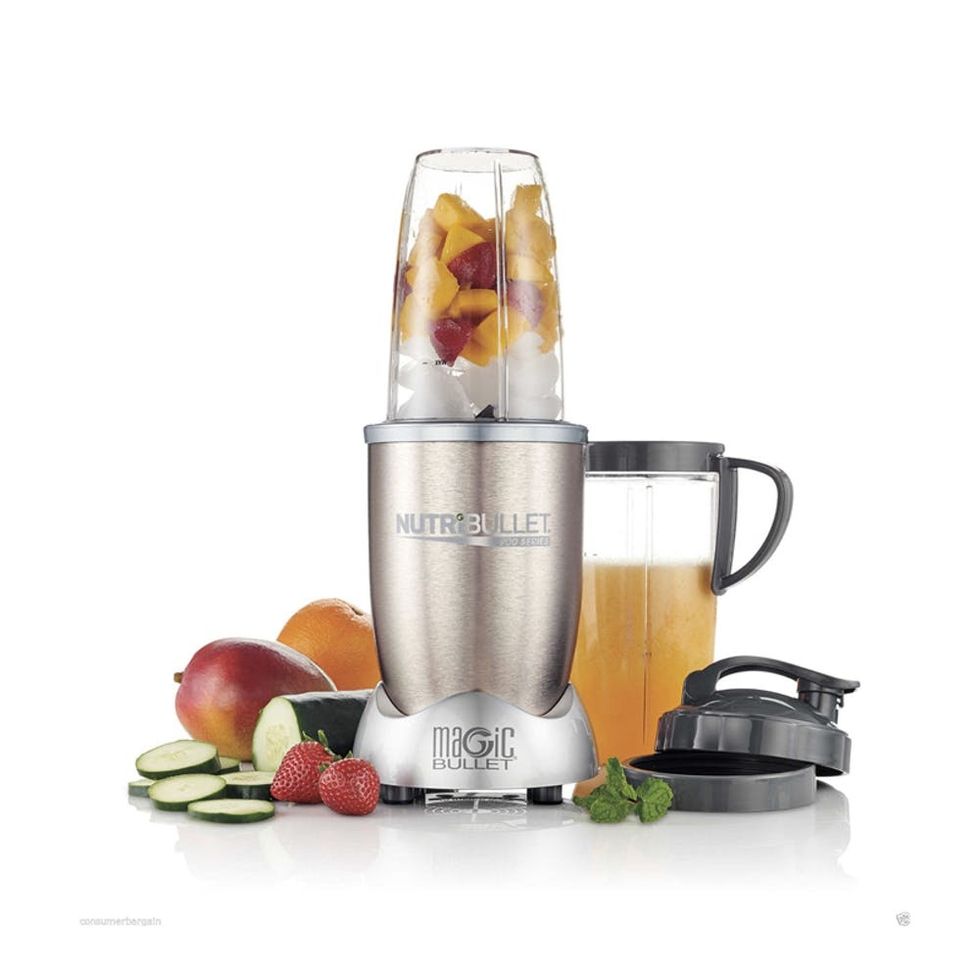 NutriBullet Pro
$129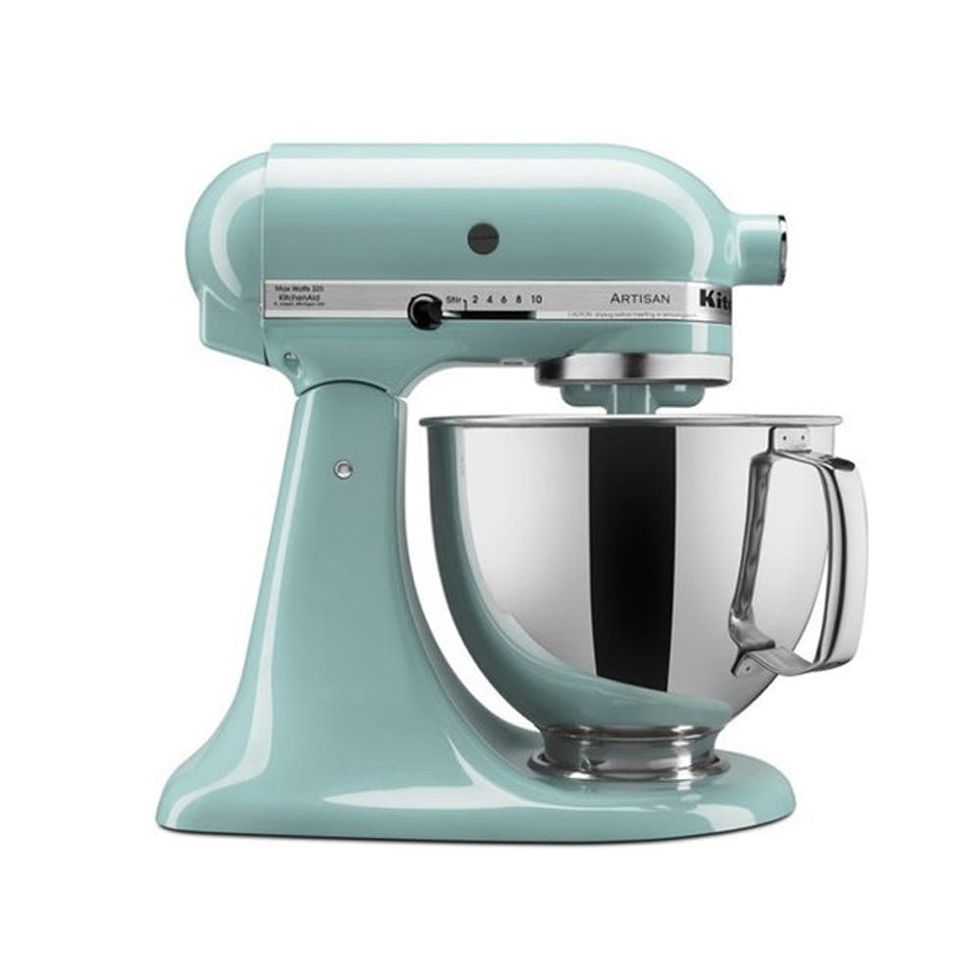 KitchenAid Stand Mixer
$280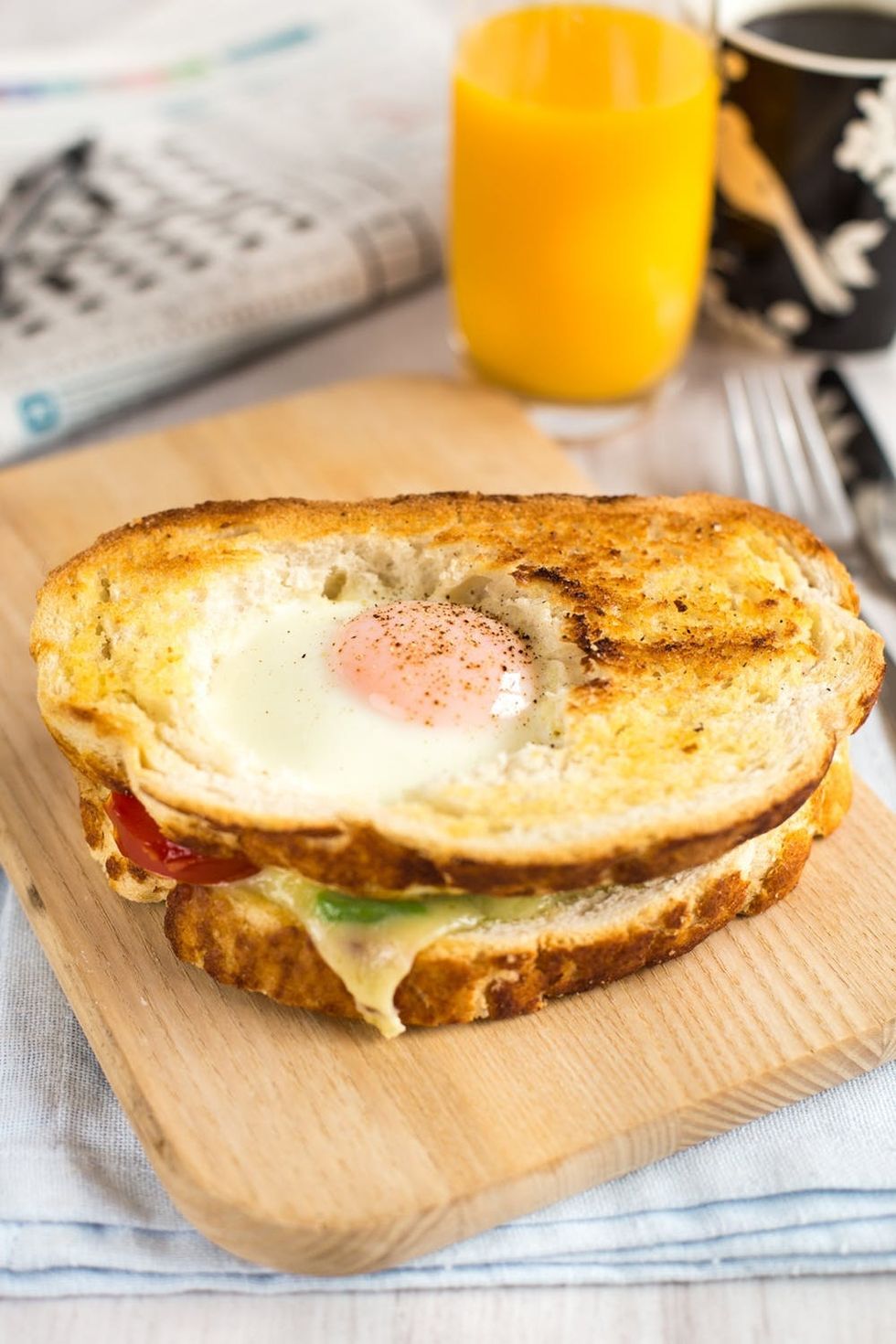 15. Egg-in-a-Hole Breakfast Sandwich: Not-your-average-breakfast sandwich; this sando comes with a runny yolk in the center and cheddar, avocado, and tomato in the middle. (via Brit + Co)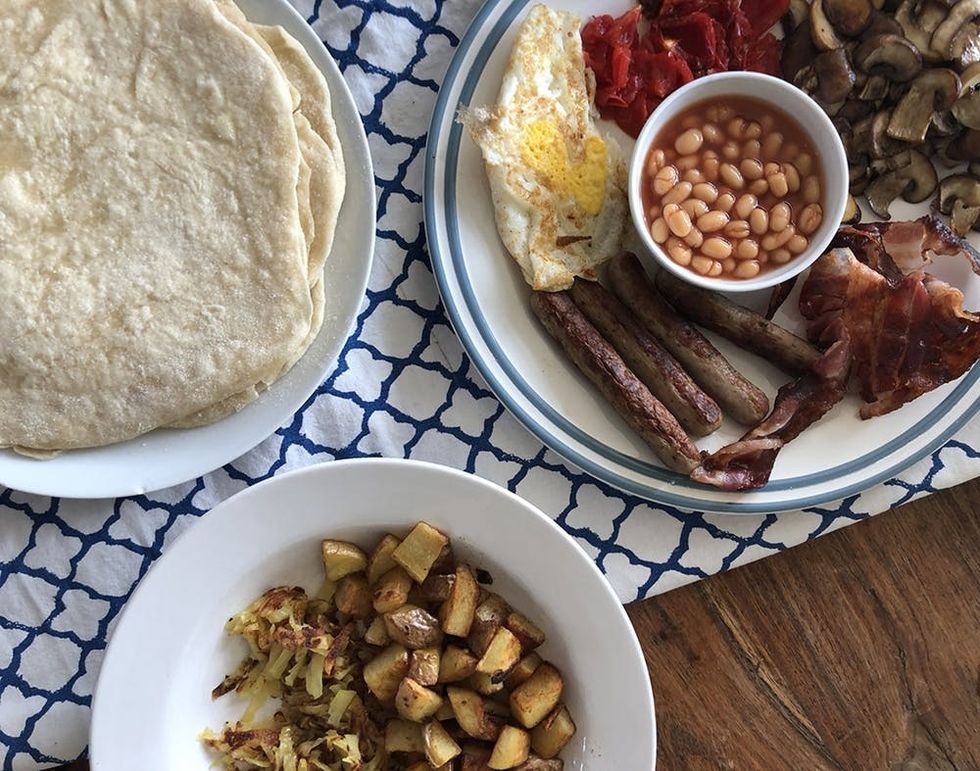 16. English Breakfast Burrito: A full English breakfast rolled up into a convenient handheld burrito? Give it to us! Don't forget the beans. (via Brit + Co)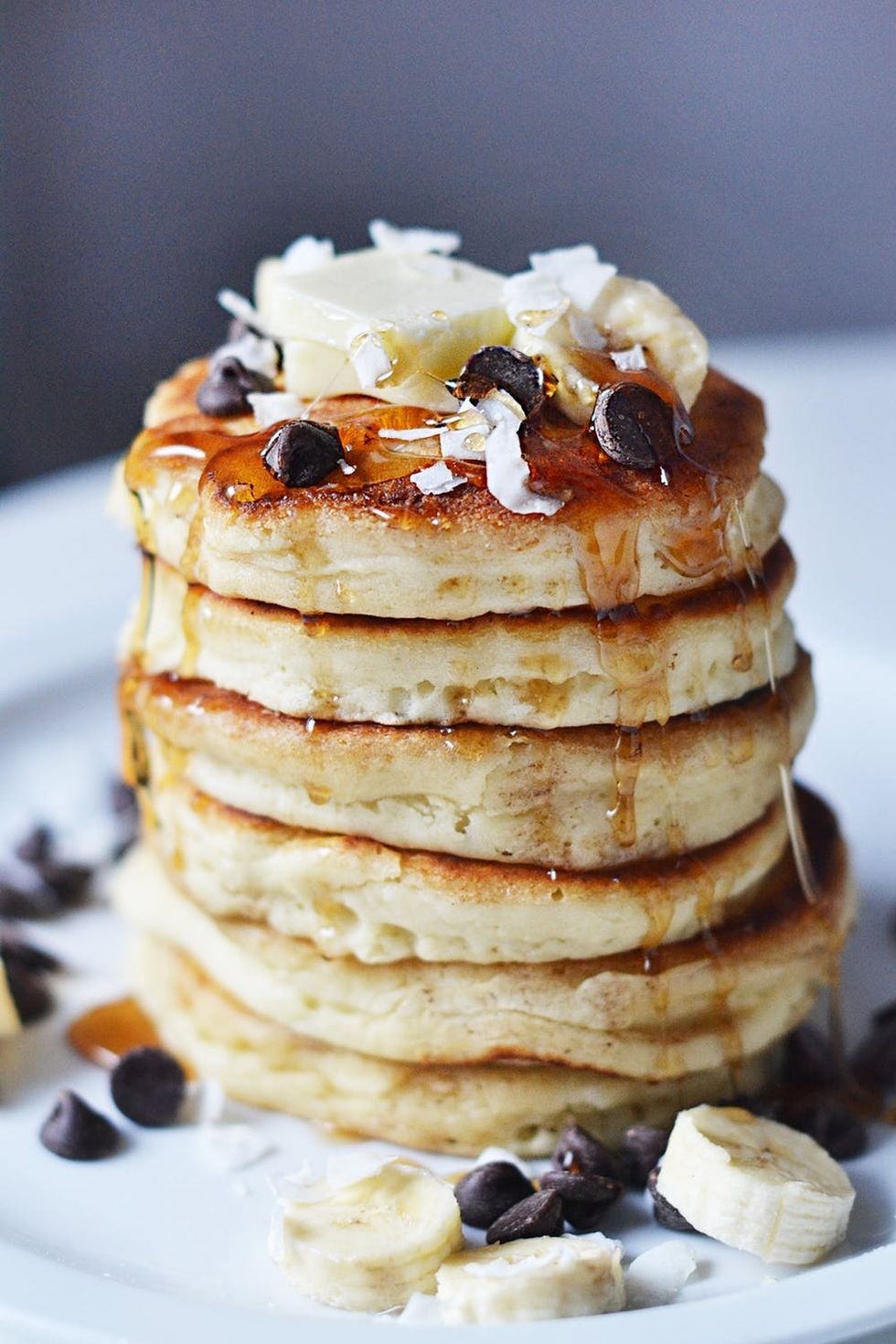 17. Fluffy AF Pancakes: Nothing screams breakfast more than a big stack of fluffy pancakes. Make a heart out of chocolate chips and put it on top of the stack for that extra touch. (via Brit + Co)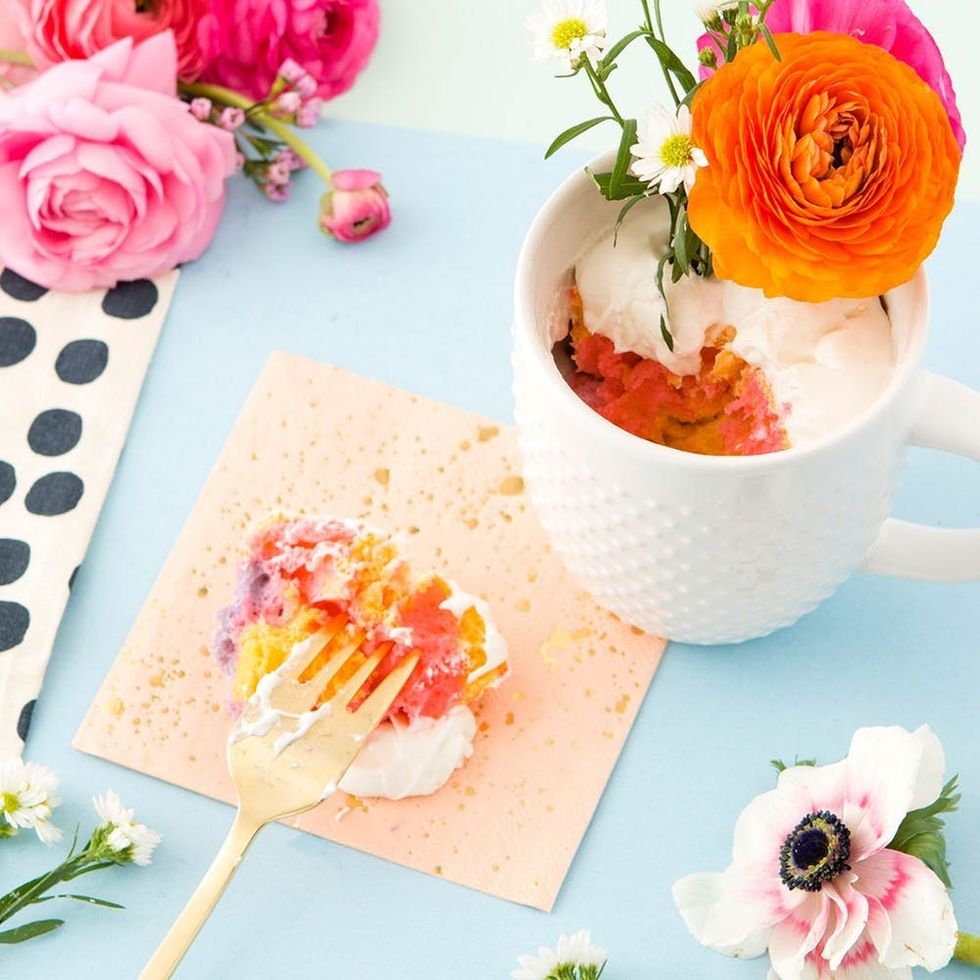 18. Tie-Dye Mug Cake: In the depths of winter, we tend to long for warmth even more. Treat yourself and your honey to a mug of this dessert to instantly perk up. Feel free to use muffin mix instead of cake mix to make it even more breakfast- appropriate. (via Brit + Co)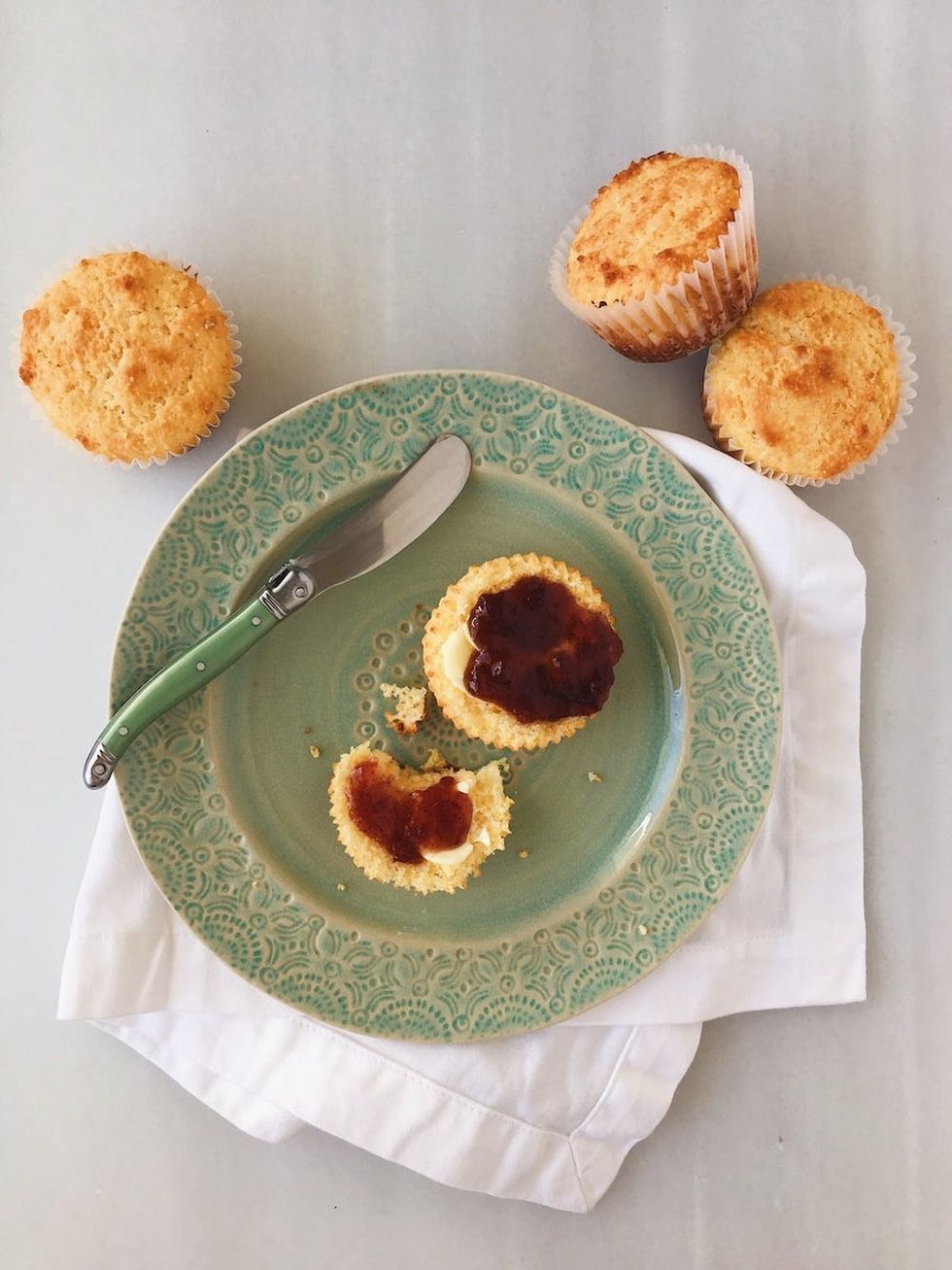 19. Buttermilk Cornbread Muffins: Valentine's Day gives you the excuse to eat anything you want, so why not indulge in your favorite side dish with these muffins? Bonus: Your house now smells incredible. (via Brit + Co)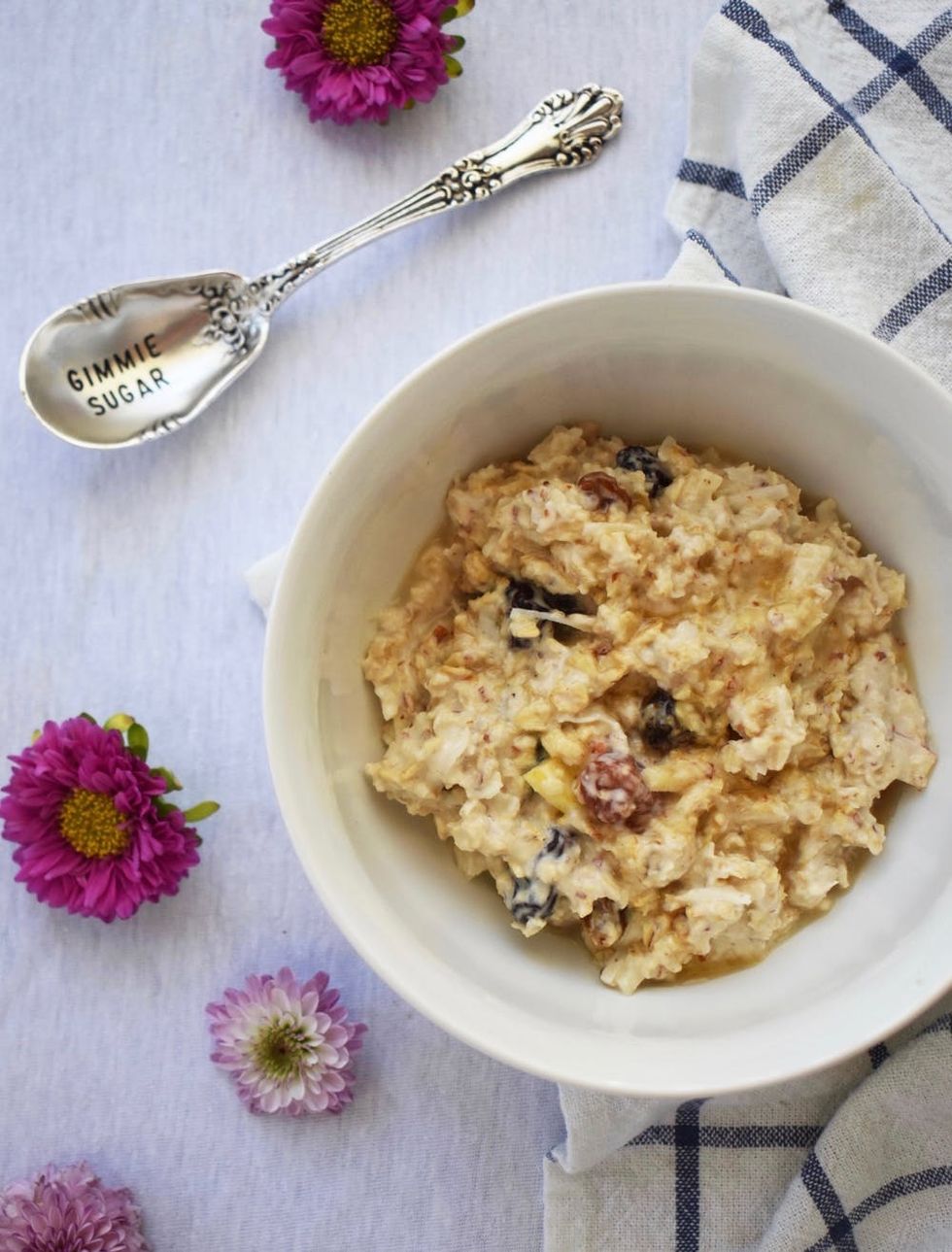 20. Vegan Muesli: Assemble this dish the night before and pull it out of the fridge whenever you need it. It makes a lot, so you'll have plenty for later — or the perfect excuse to jump back in bed and enjoy even more. (via Brit + Co)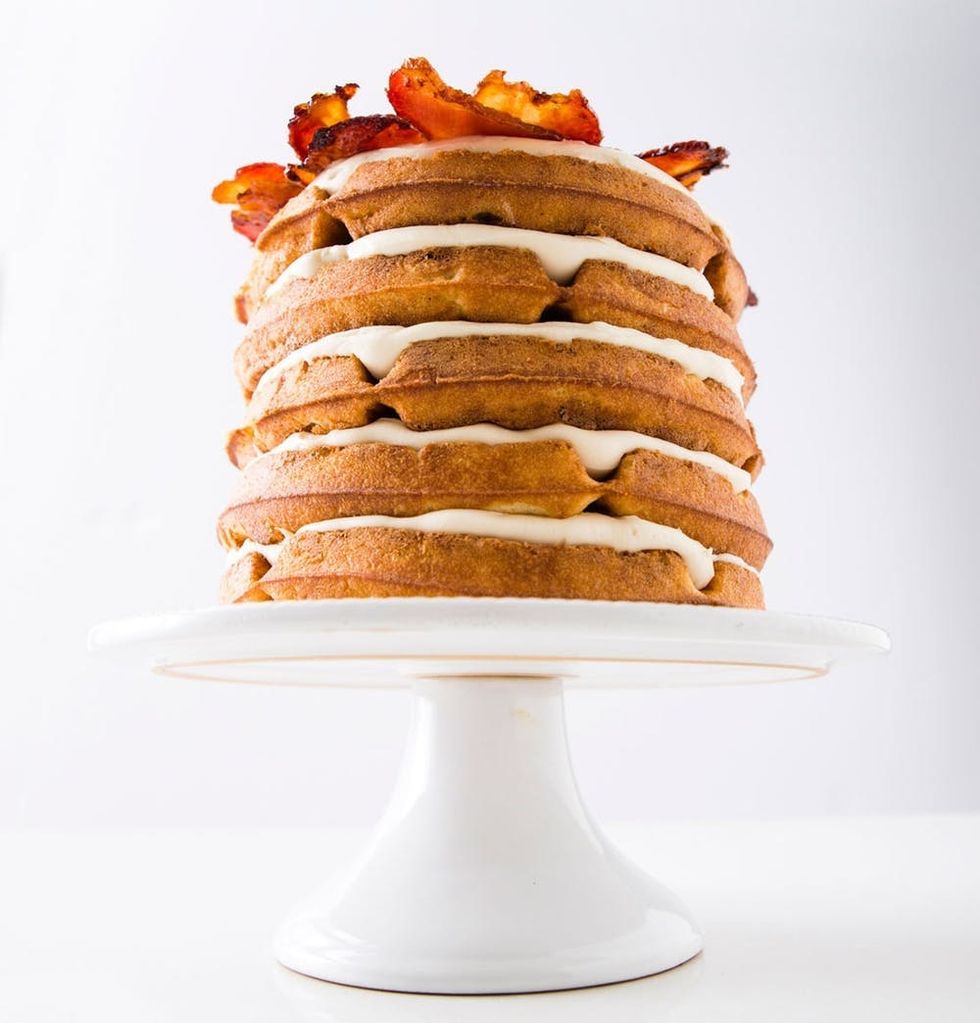 21. Bacon and Beer Waffle Cake: The ultimate comfort food gets a remodel with this tower of waffles. Flavored with thick-cut bacon and beer, these waffles are easy to put together and will earn you major points with the beer lover in your life. (via Brit + Co)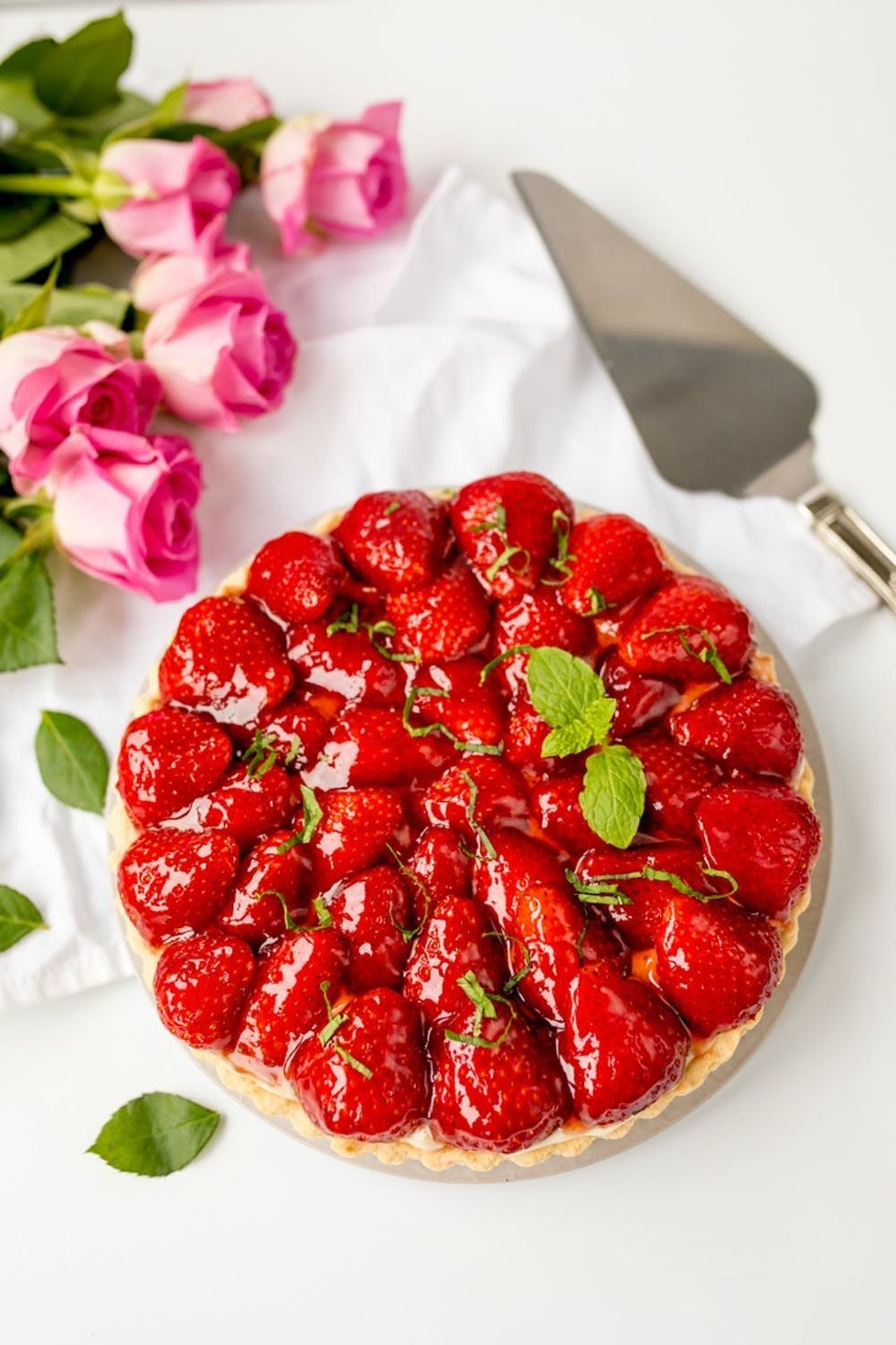 22. Strawberry Tart: Okay, our strawberry obsession may be a bit out of hand, but we just couldn't help including this delectable recipe for this tart. The process is so simple. Hint: Store-bought pie crust is involved. (via Brit + Co)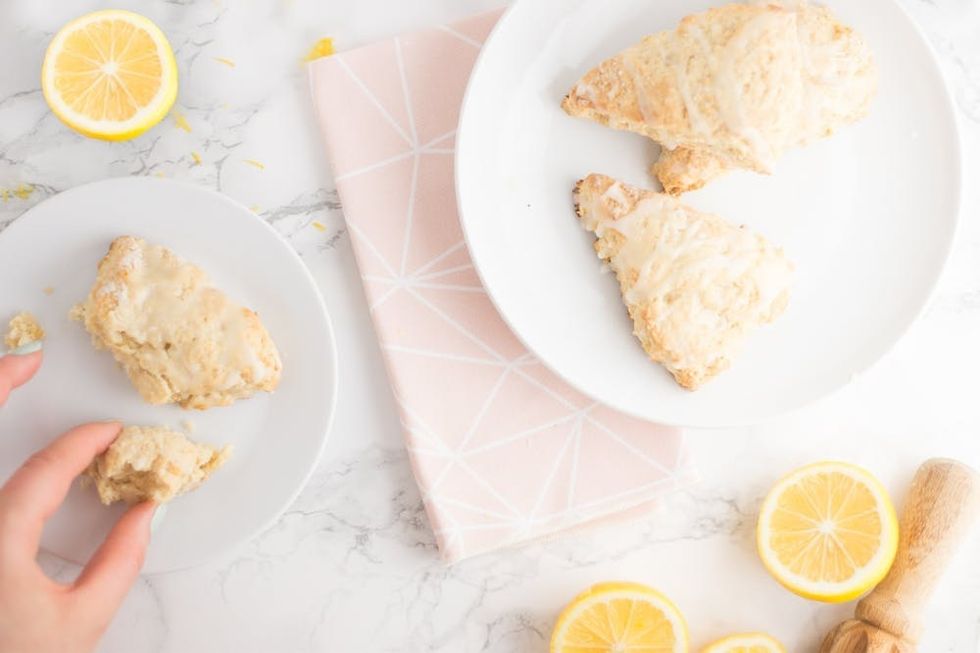 23. Vegan Lemon Scones: Scones come together in a few easy steps and get drizzled in a lovely glaze. It's a comforting way to start your V-Day. (via Brit + Co)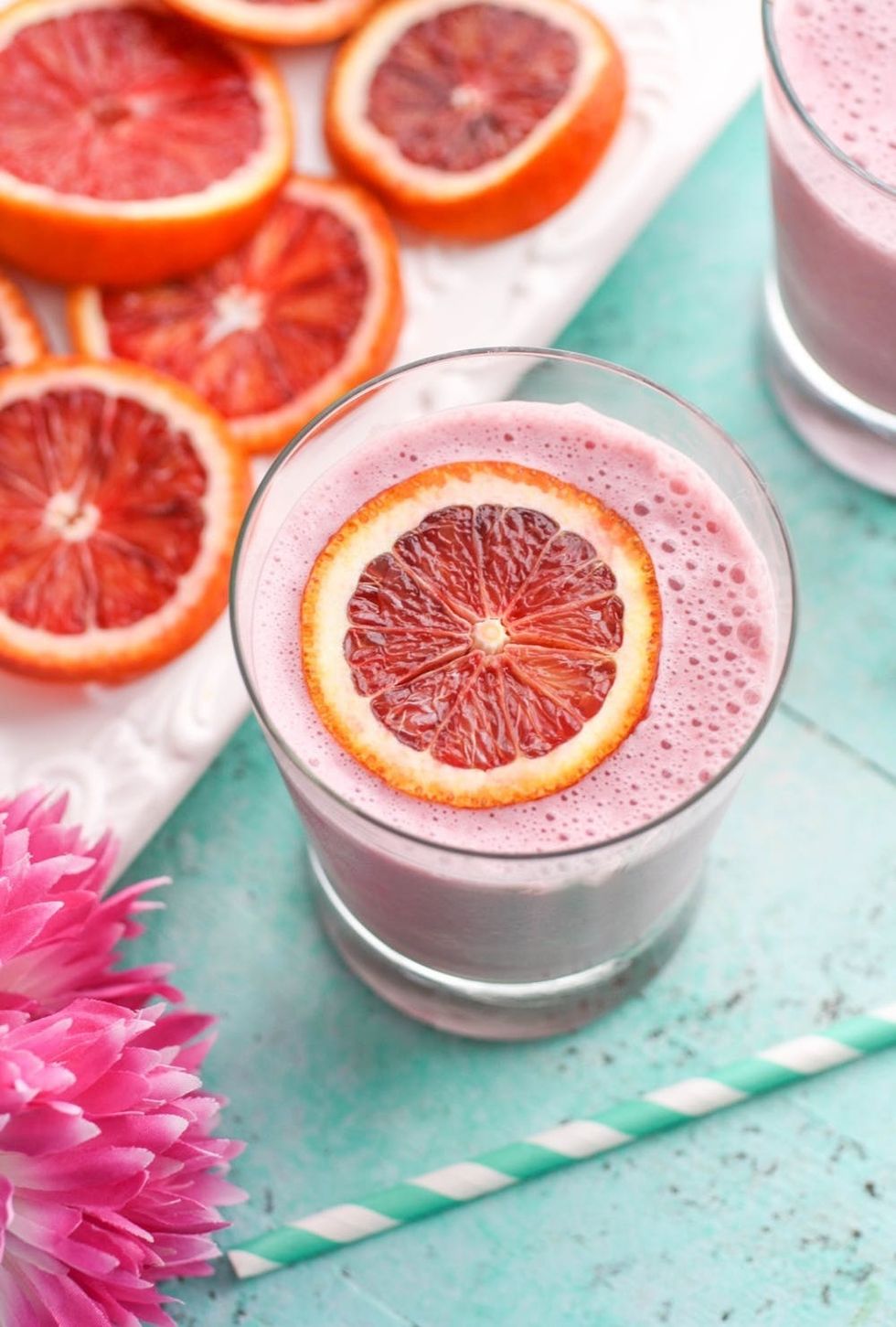 24. Blood Orange Banana Smoothies: These dramatic smoothies with a deep crimson hue set the tone for an epic Valentine's Day. Eating a lighter breakfast means you'll really be able to indulge at dinner too. (via Brit + Co)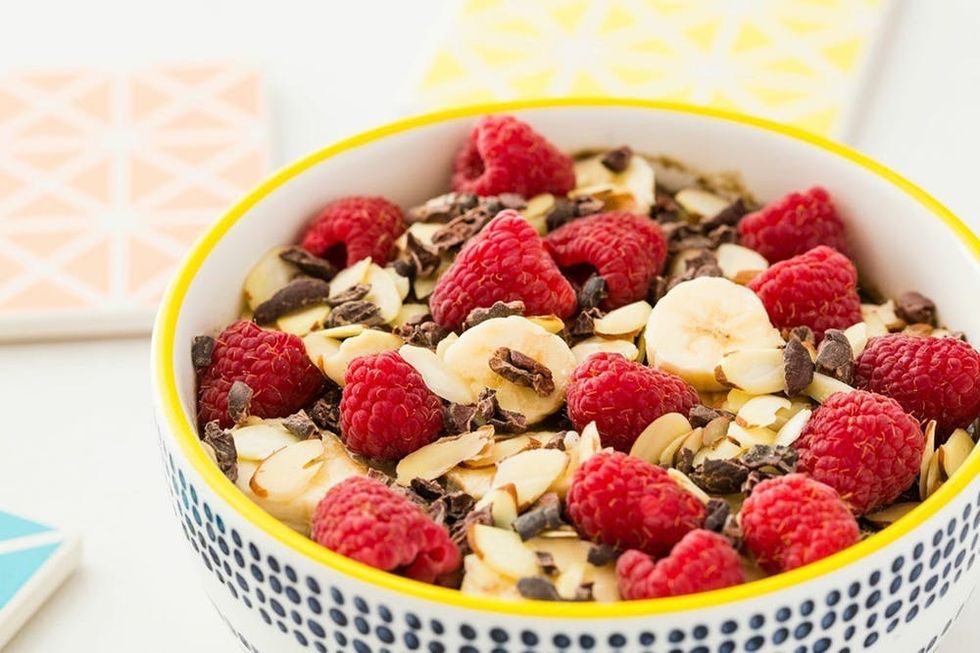 25. Chocolate Banana Raspberry Almond Acai Bowls: Serve your loved one a big bowl o' acai with all their fave toppings. (via Brit + Co)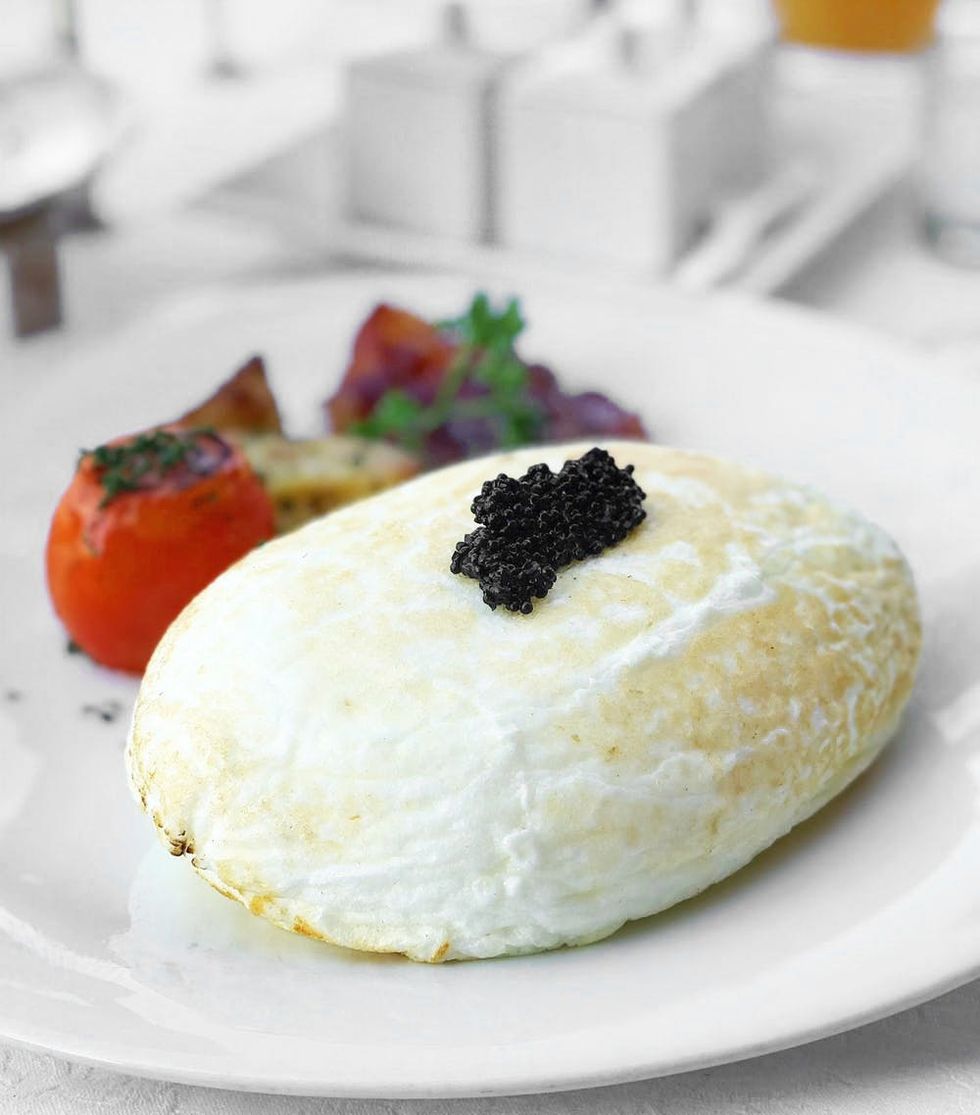 26. Fluffiest Egg White Omelet: This omelet is filled with truffles and topped with caviar… but even the basic technique is standout. Beaten egg whites give it an amazing height and shape. (via Brit + Co)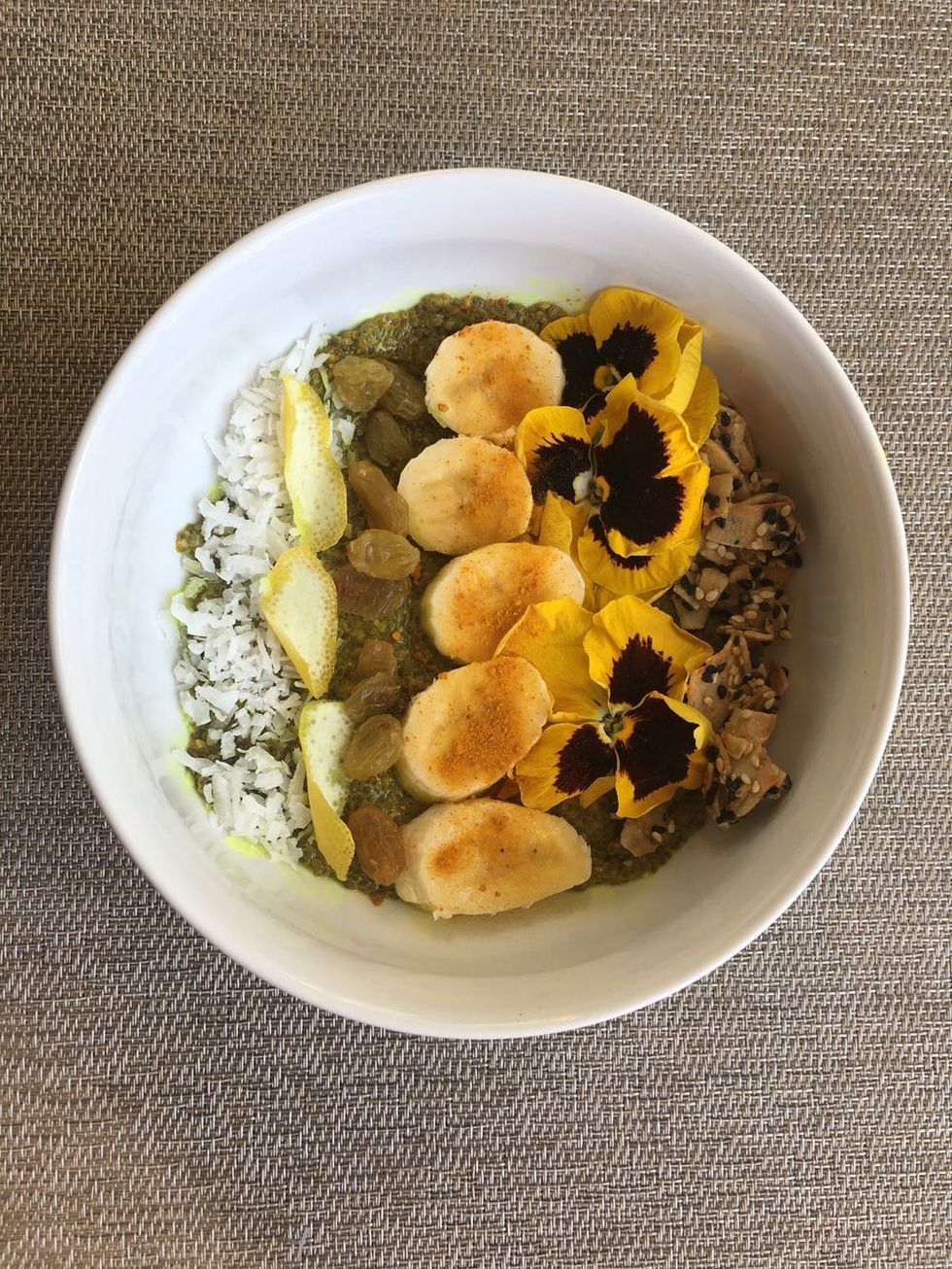 27. Lemon Bar Chia Seed Pudding: Healthy and totally reminiscent of a classic lemon bar, this chia pudding can be made the night before, giving you more time to decorate in the morning. (via Brit + Co)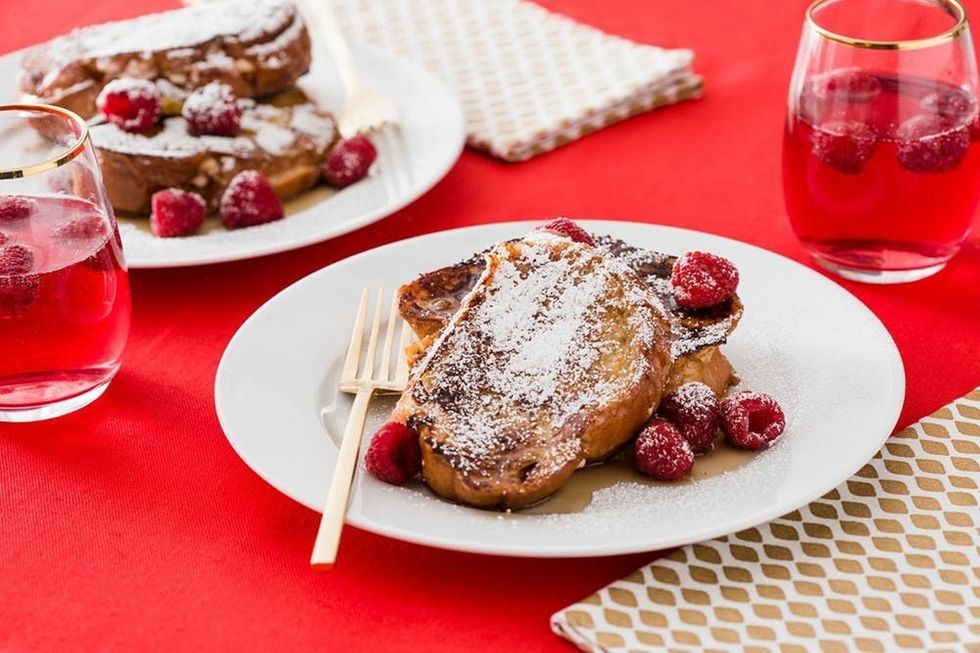 28. Stuffed French Toast: The last thing you want on Valentine's Day is for your partner to not have enough breakfast. Save the day by making a hearty dish of raspberry-cream-cheese-stuffed French toast. (via Brit + Co)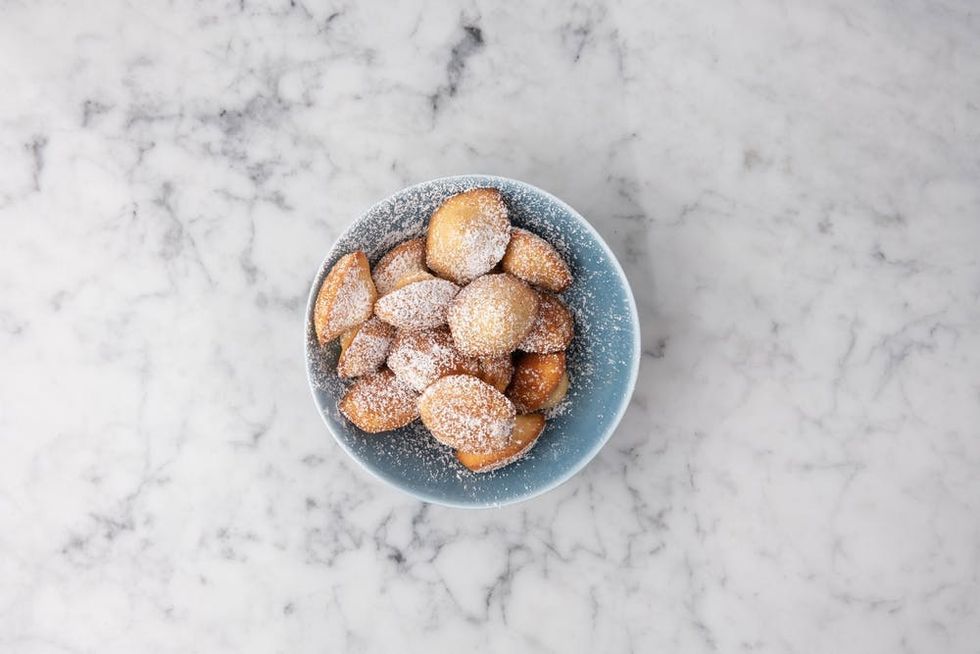 29. Mini Madeleines: These fluffy and sweet biscuit-like cookies come together in just four minutes, and this recipe makes one hundred of them. Serve them in a big basket in bed with a cup of tea for a totally sunshine-y morning. (via Dominique Ansel/MasterClass)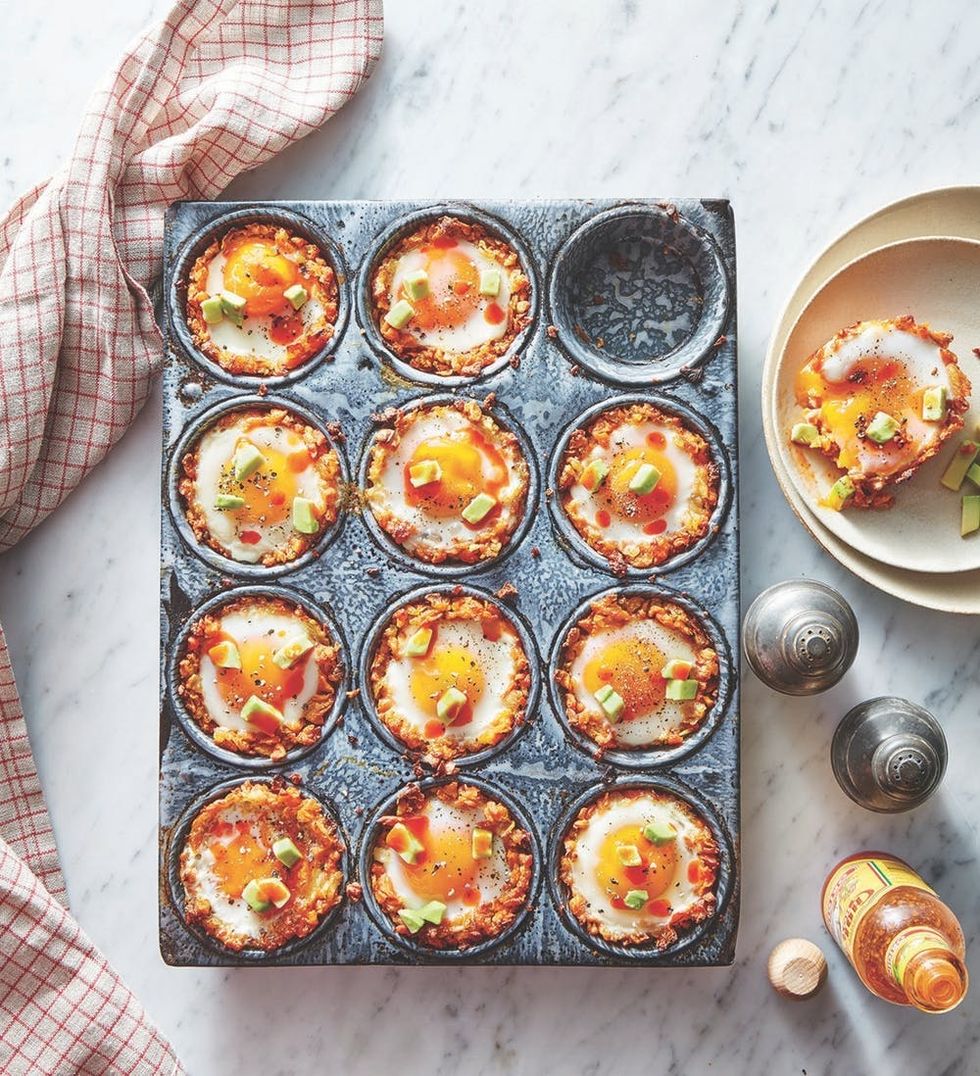 30. Hash Brown Egg Cups: Muffin-shaped things keep breakfast in bed a tidier affair. (via Siriously Delicious by Siri Daly / Time Inc., Books)
31. Sweet Potato Egg Boat: Eggs get baked in a sweet potato boat, and the whole thing gets garnished with lots of avo and bacon. (via Brit + Co)
What are you cooking up to eat under the covers? Lay down the love by sharing a photo of your Valentine's Day breakfast with us on Instagram.
Additional reporting by Bethany Kosten and Anna Monette Roberts
Brit + Co may at times use affiliate links to promote products sold by others, but always offers genuine editorial recommendations.
Magdalena O'Neal
Magdalena O'Neal is an editorial intern at Brit+Co. While she loves baked goods full of dairy and gluten, she finds herself making vegan, gluten-free desserts to please the masses.
Recipes