8 Fun Fall Crafts to Make Before Winter Hits
Nov 21, 2017
It feels like only yesterday we stashed our flip-flops and busted out our cozy sweaters, but here we are, well into fall. If the increasingly cold weather has you and yours getting a little stir-crazy, take advantage of the remaining snow-free days by getting crafty — bonus points for using the awesomeness of autumn as inspiration. After raking the leaves and hitting up the pumpkin patch, check out these fab fall activities that will help your little one unleash her inner artist!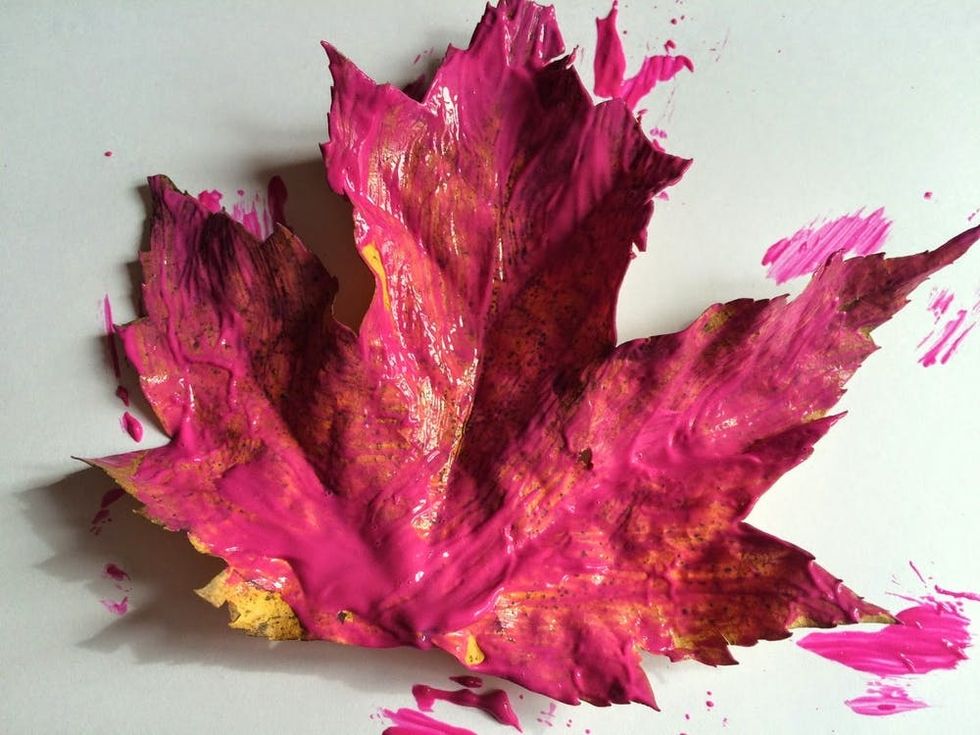 ---
1. Leaf Prints: If you have tempera paint and leaves, then your crafty kid is ready to get printing. Pool the paint into leaf-sized puddles, then use a piece of wax paper to hold the tempera. All your child needs to do is dip a leaf in the paint and press it onto construction paper. Use a rainbow of hues or have your tot mix new colors.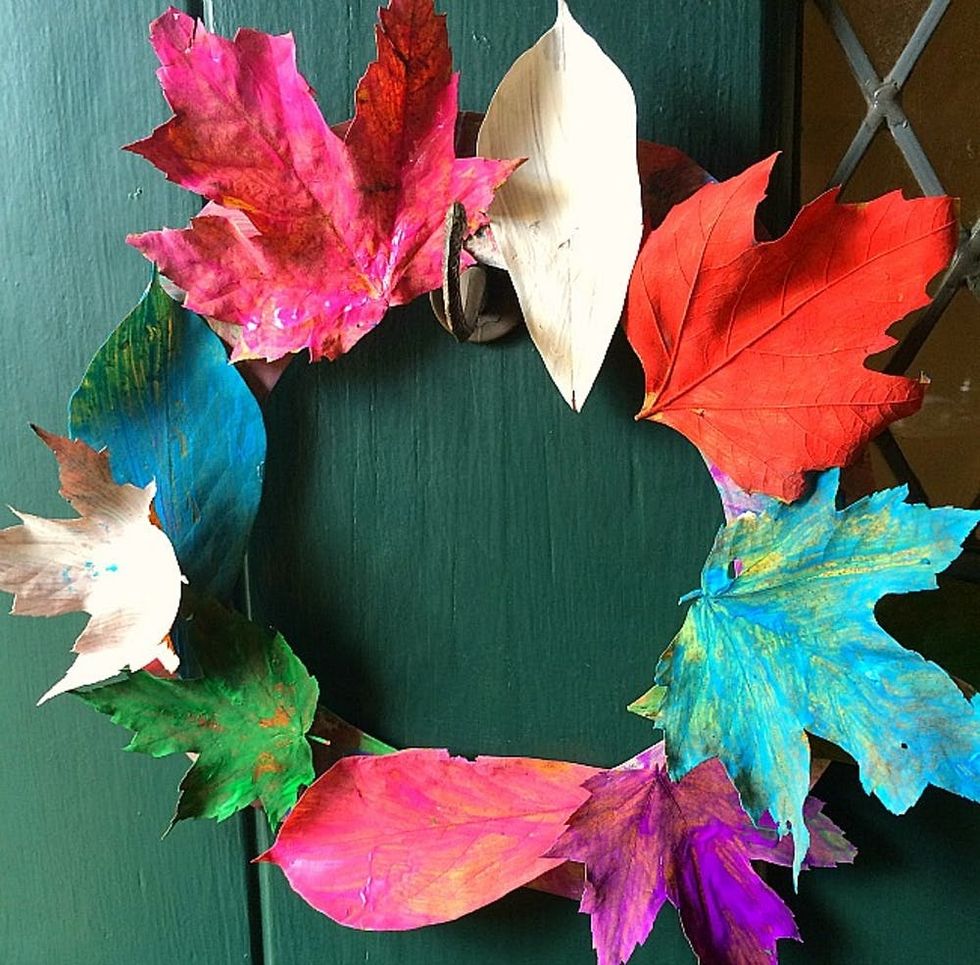 2. Leaf Wreath: Reuse that old cardboard box taking up space in your basement. Draw a donut on it and help your child cut it out. Then let her fill the front of the cardboard with as many leaves as she wants. Glue them on, layering them or making patterns with the reds, yellows, and oranges (and greens, and purples…).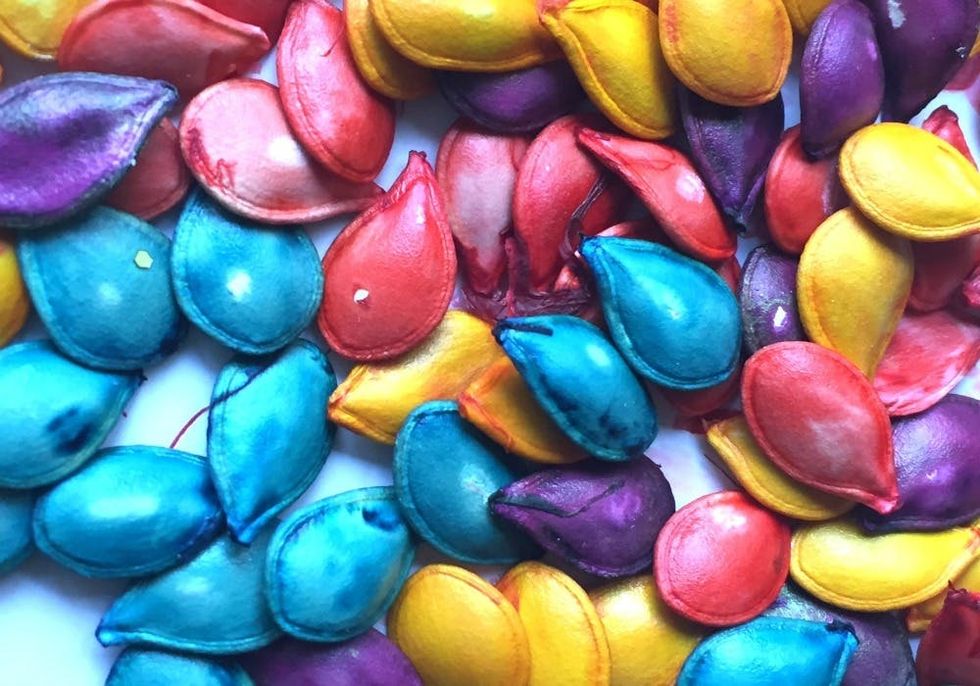 3. Pumpkin Seed Staining: If you're still carving up pumpkins (there is pie to be made, after all), after scooping the gunk out of the center, separate out the seeds. Rinse and dry them, then group them into piles. Pour each group into a baggie, add a few drops of food coloring, seal it tightly, and shake it. Let your kiddo squish the seeds while they're still in the bag. Take them out and let them dry into colorful little pumpkin-y gems.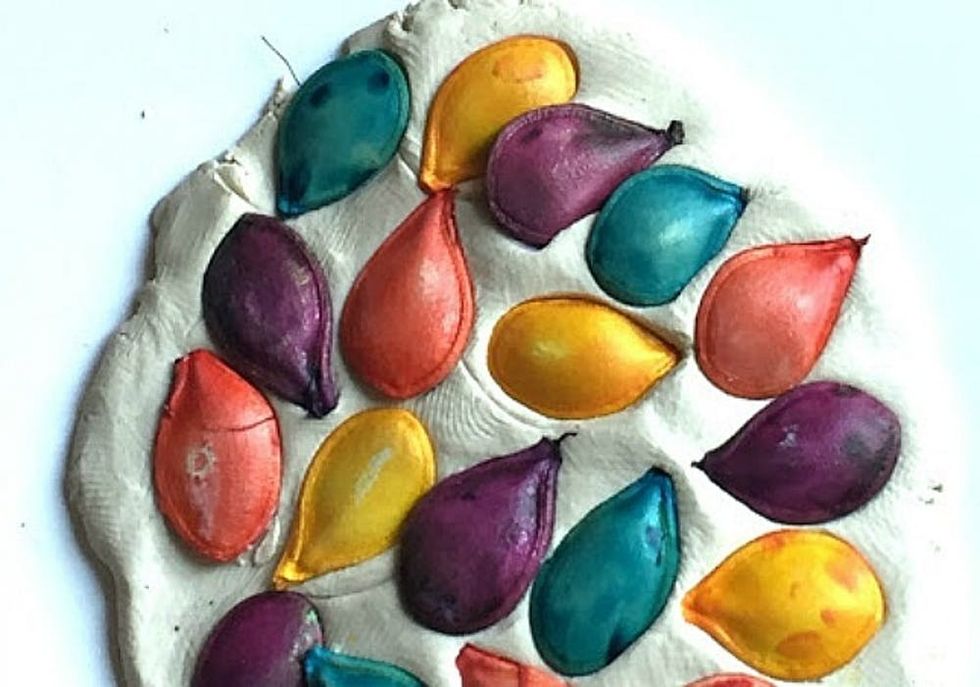 4. Pumpkin Seed Mosaic: Now that you've got a rainbow of pumpkin seeds, it's time to get artsy with them. Your child can paint a layer of glue onto cardboard and press the seeds into it, using the different colors to make mosaic shapes or patterns. Alternatively, she can use clay instead of glue. Just spread the clay flat and press the seeds into it, and you'll have a super unique works of art to enjoy.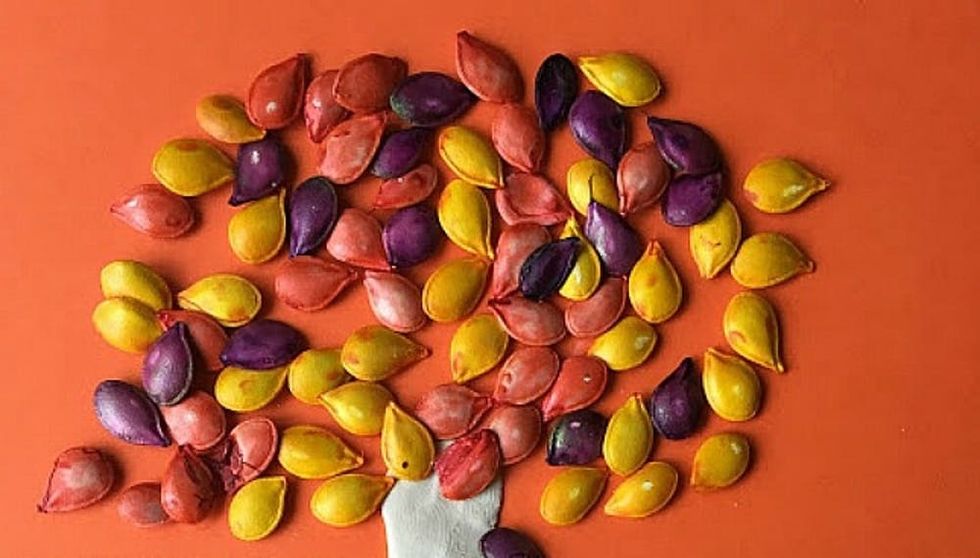 5. Seed Tree: Keep those pumpkin seeds around! Along with a mini mosaic, your kiddo can puzzle together a pumpkin seed tree. This is an easy craft that celebrates the season in a very special way.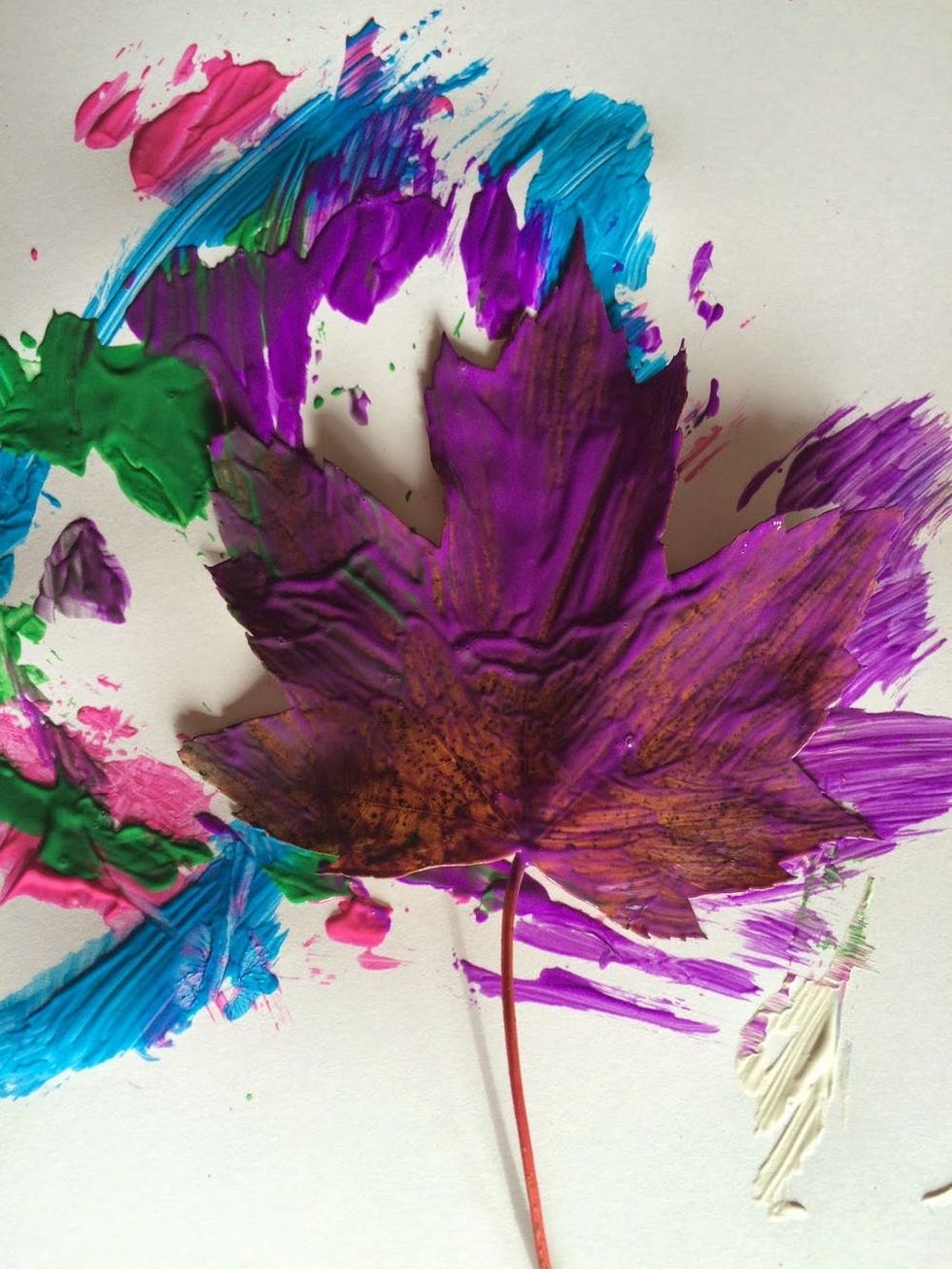 6. Paint With Leaves: Sure, the fall leaves your little nature-lover collects are pretty brilliant. But some are just so-so, especially so late in the season. Take those browning, mottled leaves and use them as paintbrushes to make imaginative abstract art.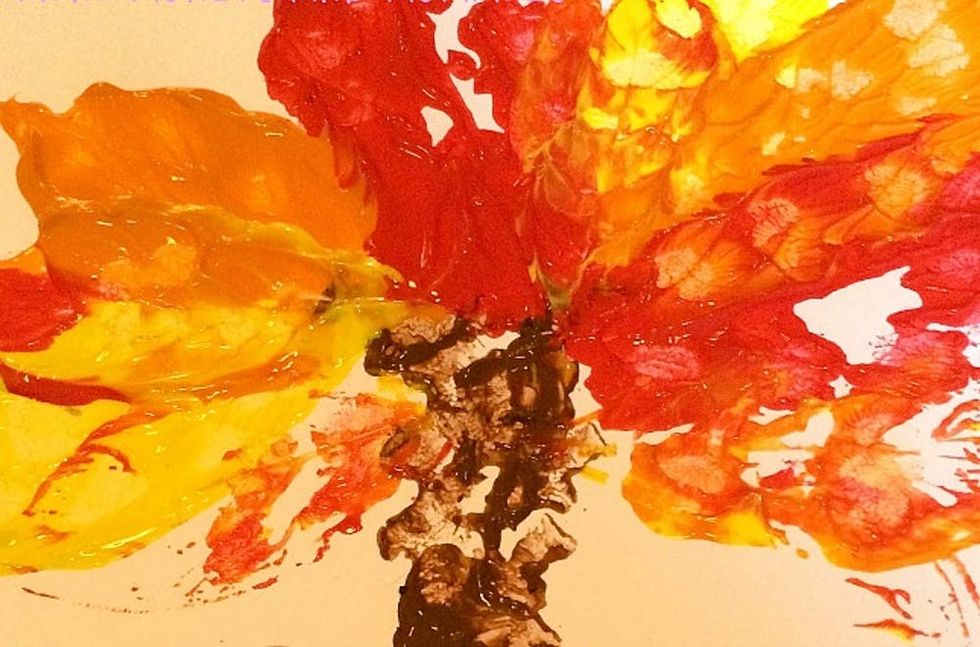 7. Fall Tree: Bring it full circle and use those paintbrush leaves to make a tree!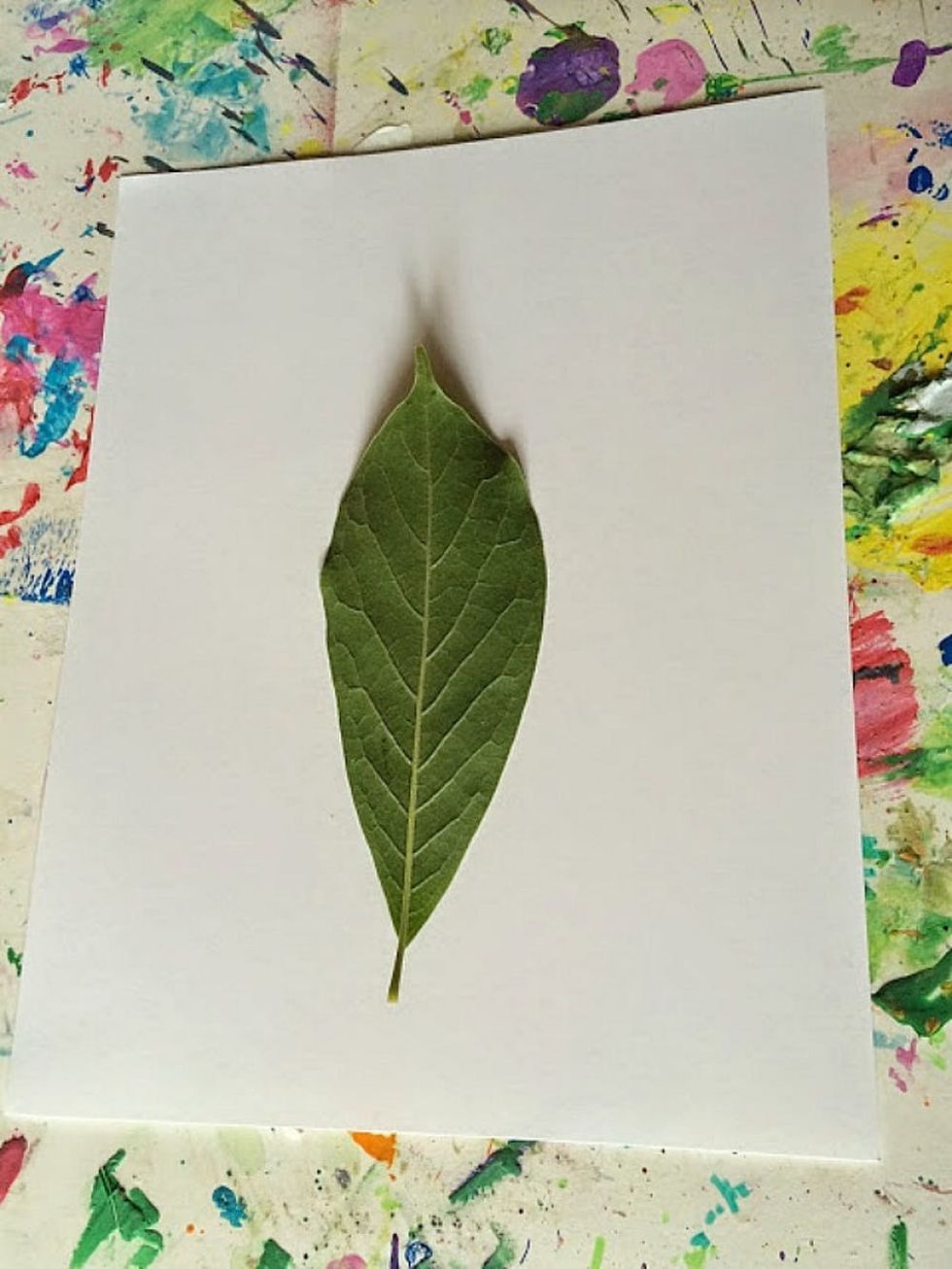 8. Leaf Tracing: If you're looking for something super simple to keep your child busy, this is it. Grab a piece of white paper and a box of crayons. Put a few leaves down on the paper and trace them. Try making different leaf combos or keep the shapes separate — the options are infinite!
What's your child's favorite fall art activity? Share your family's pick and tweet us @BritandCo!
(Photos via Mini Monets and Mommies)
Erica Loop
Erica Loop is a freelance writer living in Pittsburgh. When she's not busy creating kids' activities for her blog Mini Monets and Mommies, you can find her trying to hang out with her teenage son, being chased by her two Olde Boston Bulldogs or teaching a children's karate class (she's a third degree black belt!).
Parenting