Flower Power: 21 Floral-Inspired Garlands
Apr 17, 2014
Whew, it's been a long winter, folks — but spring is finally here. We survived months of sub-zero temps and snowstorms… and we're in the mood to celebrate! We're ringing in the arrival of the sunny day season with some colorful garlands sure to make our nest every bit as gorgeous as our garden. Sweet strings are our newest obsession. We can't stop looking at them! These fabulous flower projects need to be a part of your life right away.
---
1. Tissue Paper Flower Garland: So what if your garden's not blooming up roses quite yet? Celebrate with this bold tissue paper garland, no maintenance necessary. (via A Subtle Revelry)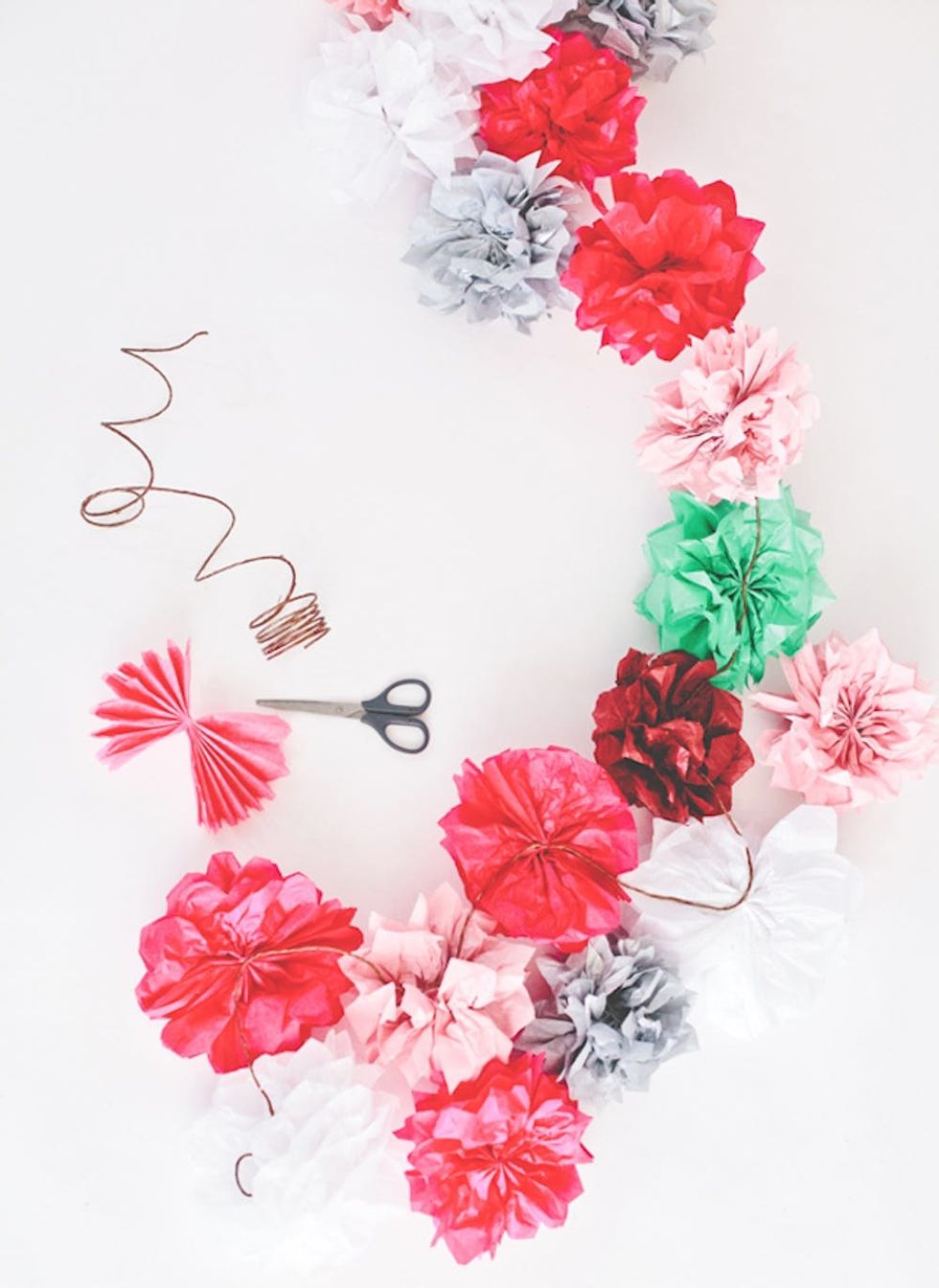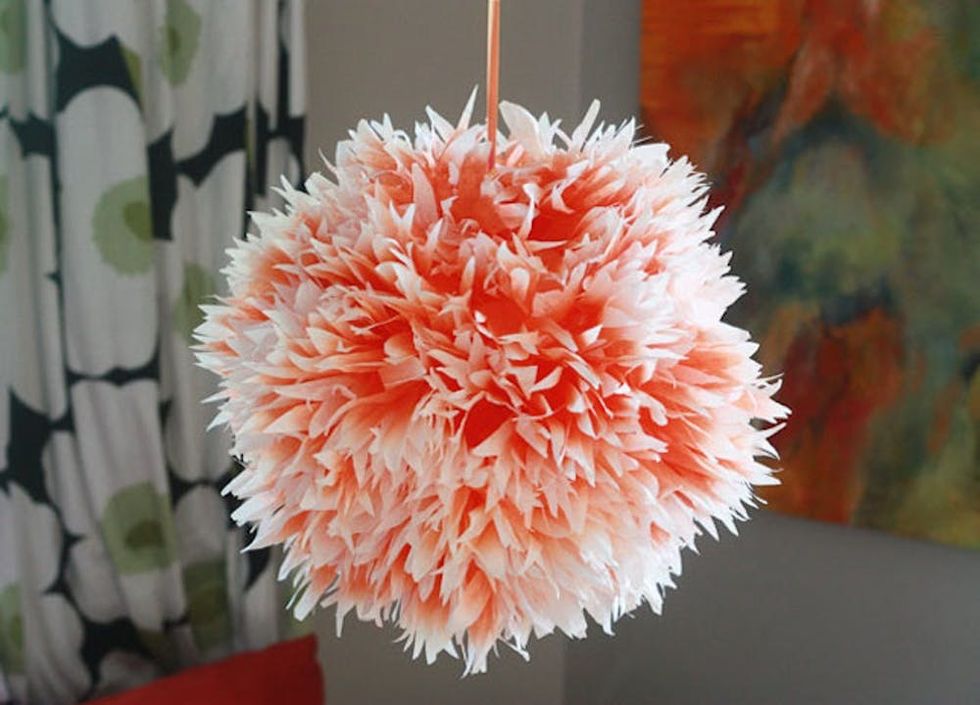 2. Ombre Chrysanthemums: Show off your crafty skills with a paper chrysanthemum. Anyone can make it, even if you can't spell it. Promise. (via Aunt Peaches)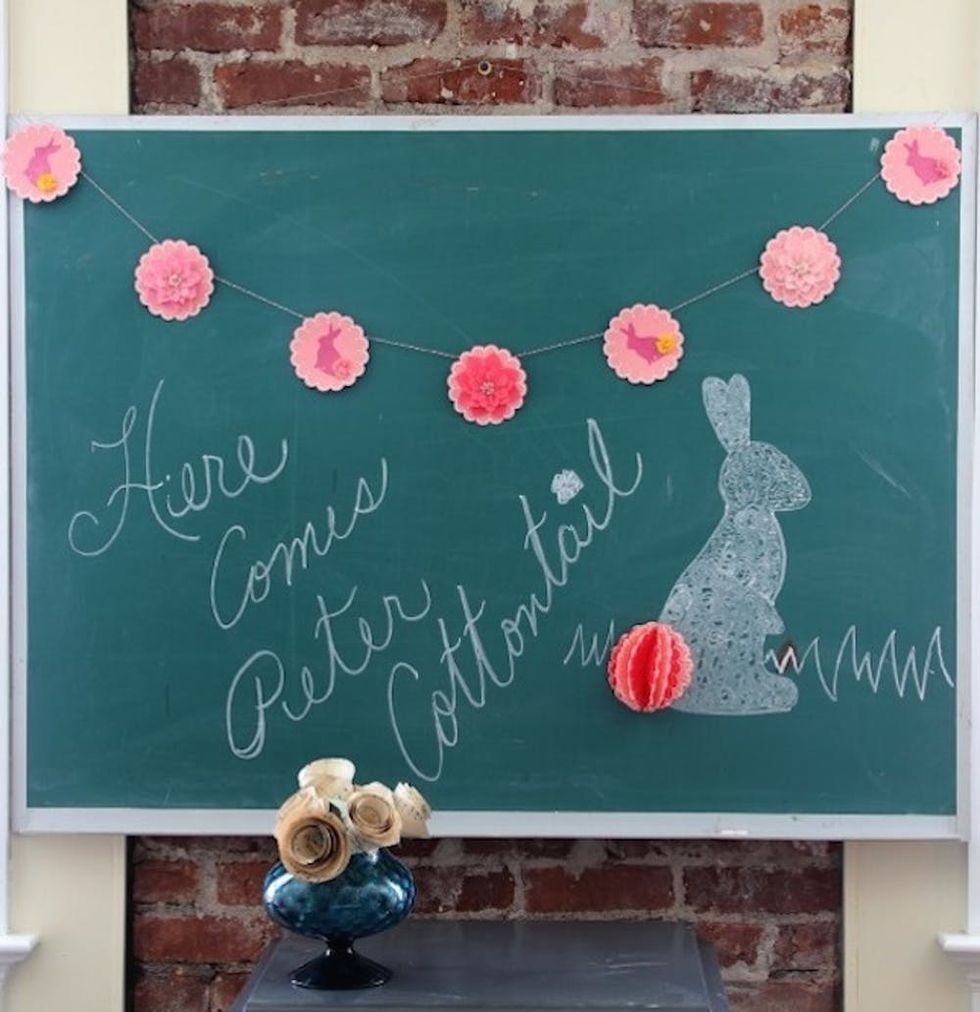 3. 5 Minute Spring Garland: Now this is one majorly fun way to ring in spring! What screams "spring" more than bunnies and blooms? (via Eclectically Vintage)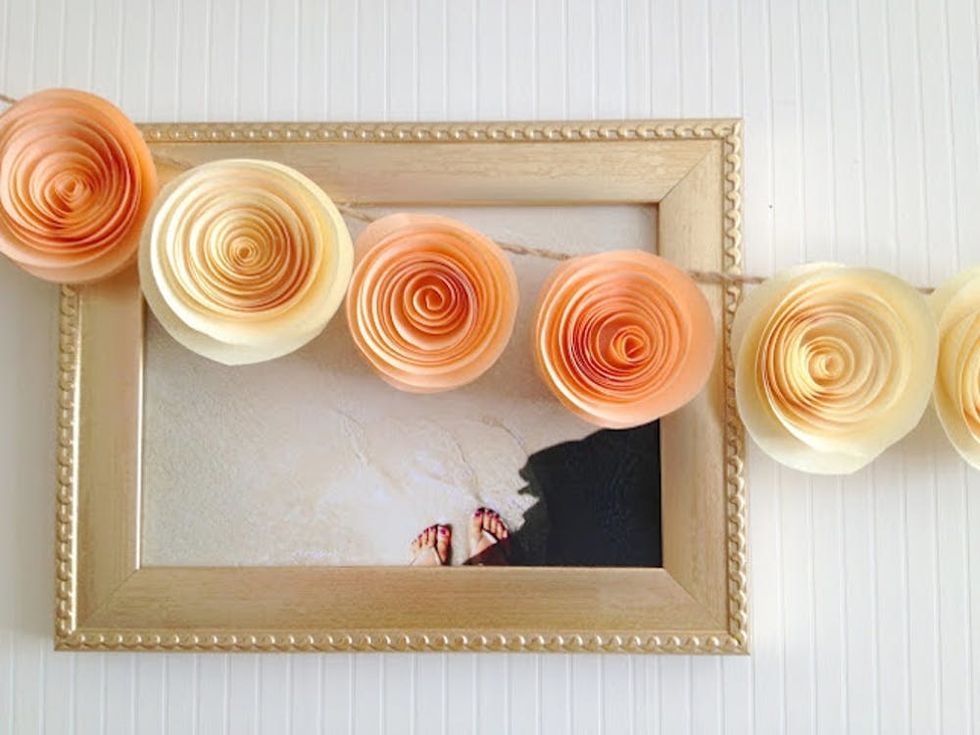 4. Paper Flower Garland: A string of paper flowers is the perfect decoration for the limited budget. All you need to create this clever craft is paper, string and glue — along with a bit of patience. (via The Lovely Nest)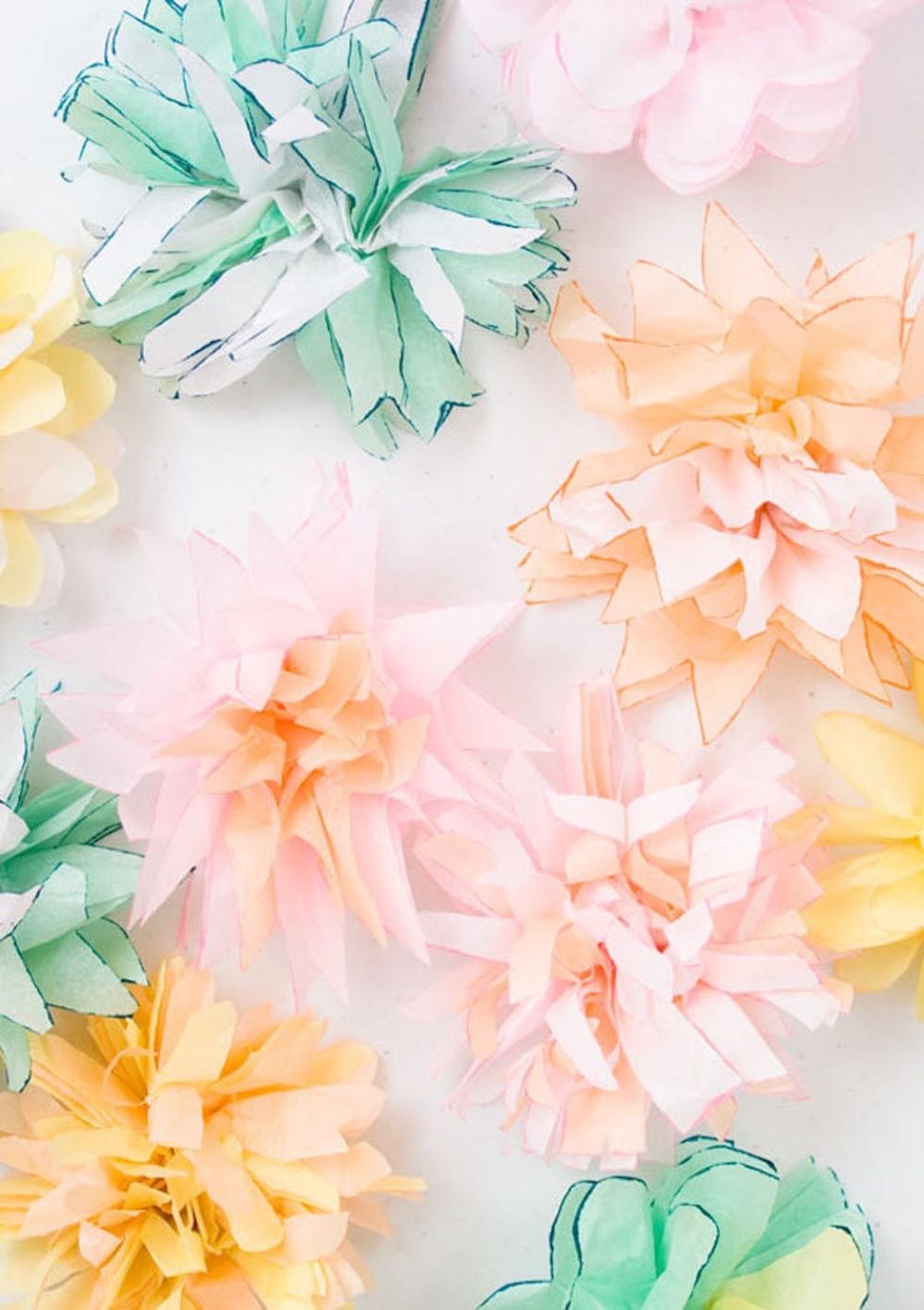 5. DIY Tissue Flower Garland: Have some tissue paper handy? Grab a few sheets (four to be exact) and layer, cut, staple and fringe your way to a lovely flower. (via Confetti Sunshine)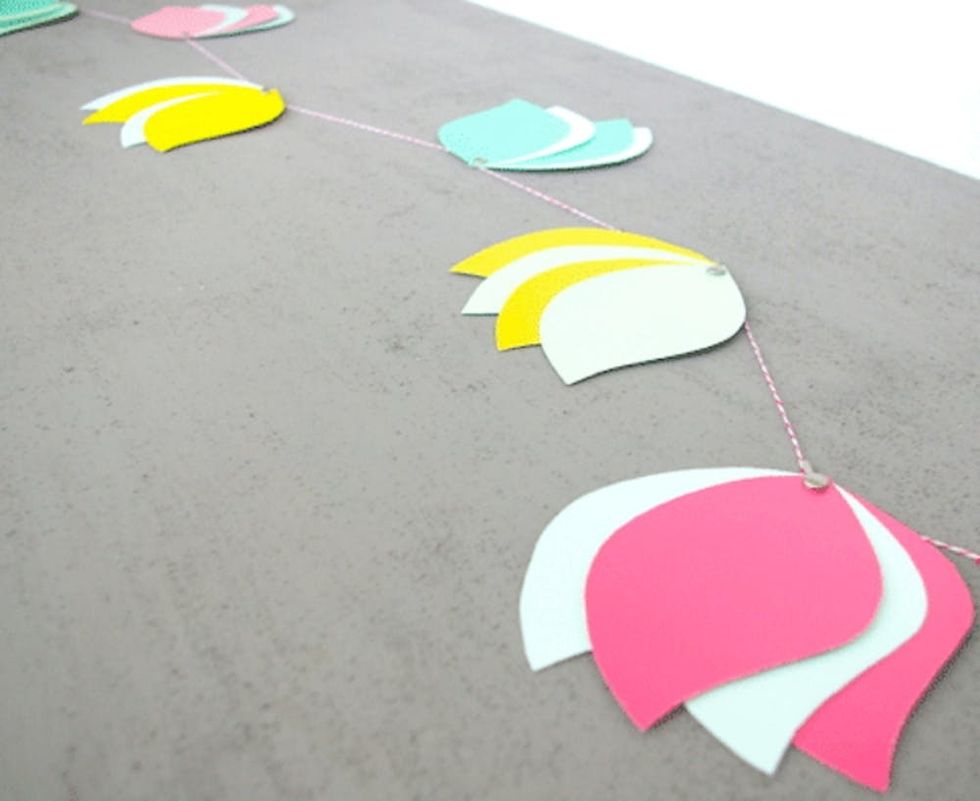 6. DIY Paint Swatch Flower Garland: You'll never guess the secret behind these super-sophisticated flowers: paint swatches. Yes, and even better, they're free! (via Sugar and Cloth)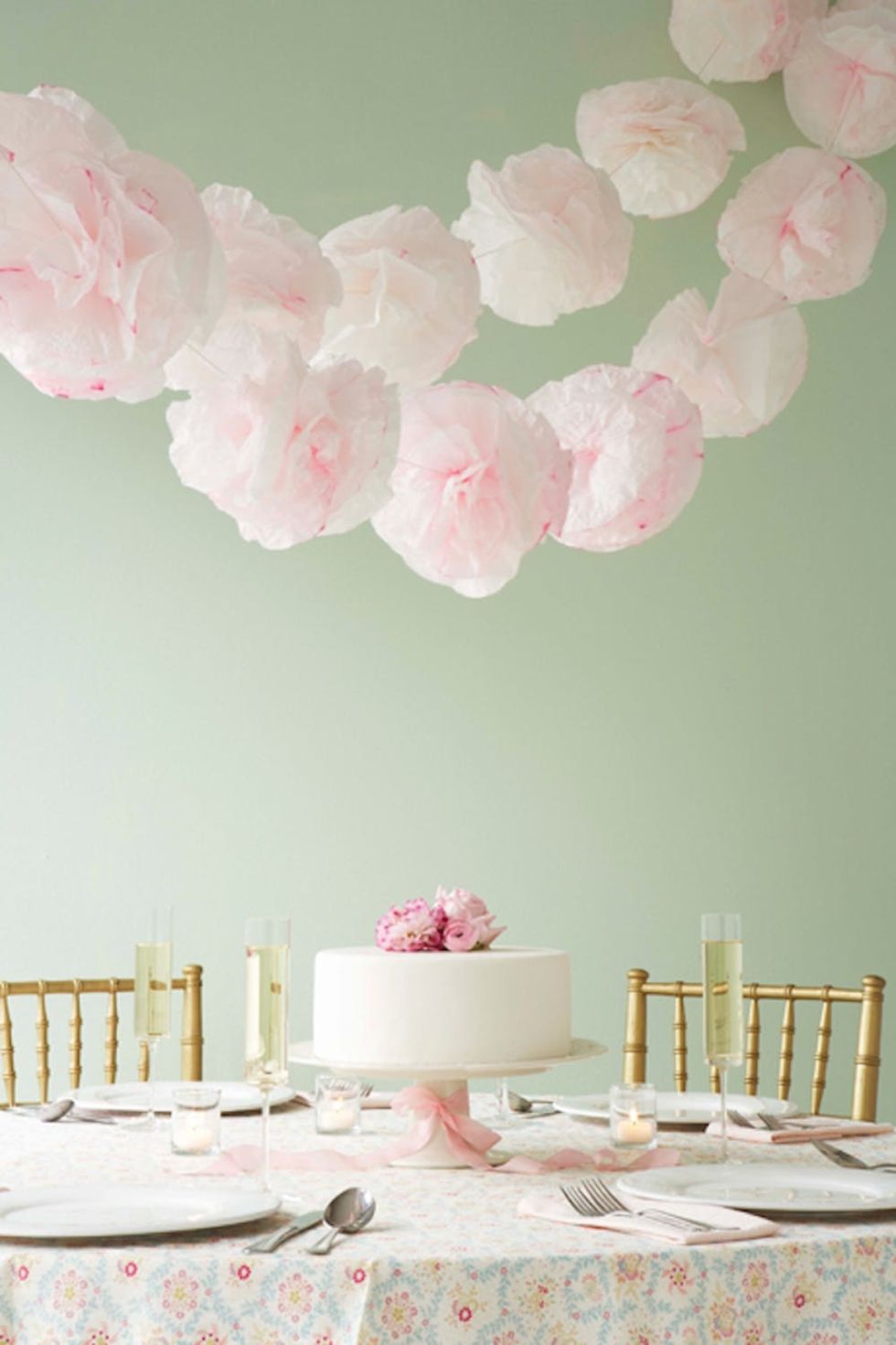 7. DIY Paper Pompom Garlands: Want to prep a no-fuss low-key dinner party? Simplify your decor with these pretty paper pom poms. (via Chronicle Books Blog)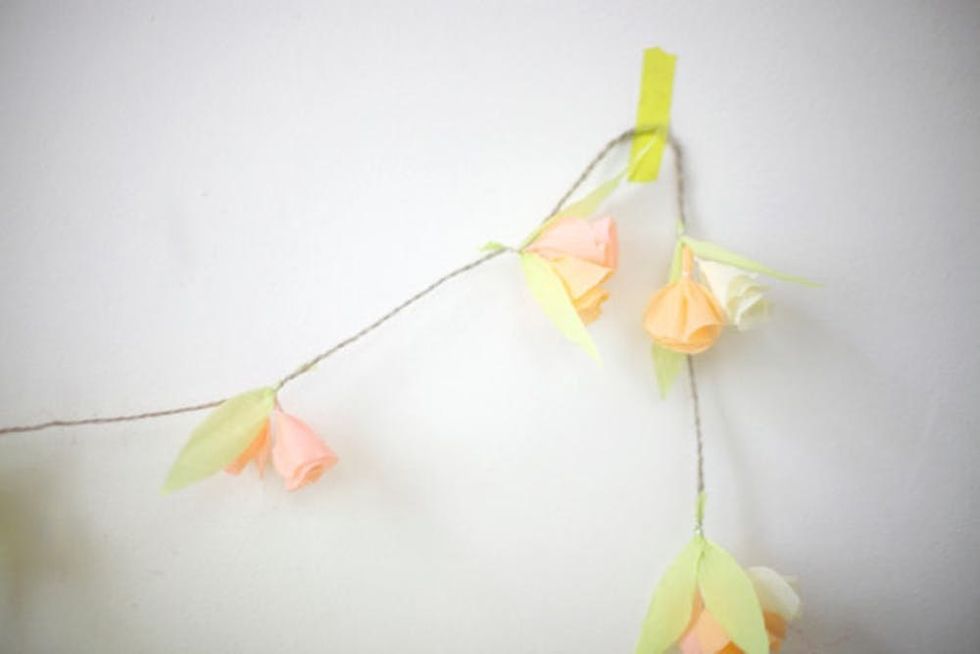 8. DIY Easy Crepe Paper Garland: Bring flowers to your next party…. even if you're on a limited budget. You can DIY crepe paper flowers for less than $6 in materials. (via Oh Happy Day)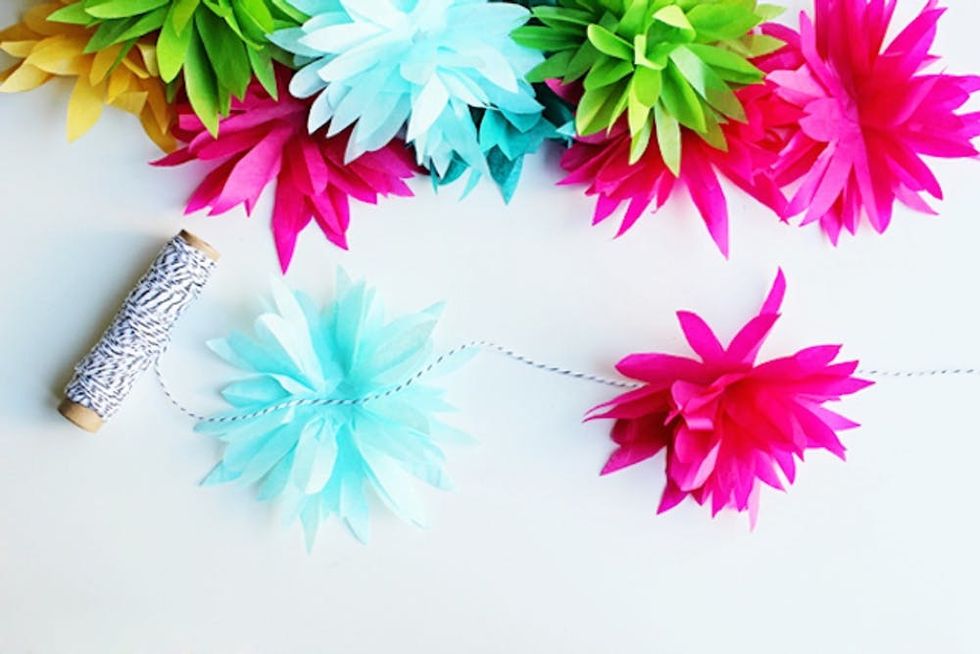 9. Tissue Flower Garland: We can't take our eyes off these little darlings. If you're wondering how to bring bold, bright colors into your space this spring, this garland is totally the answer. (via You Are My Fave)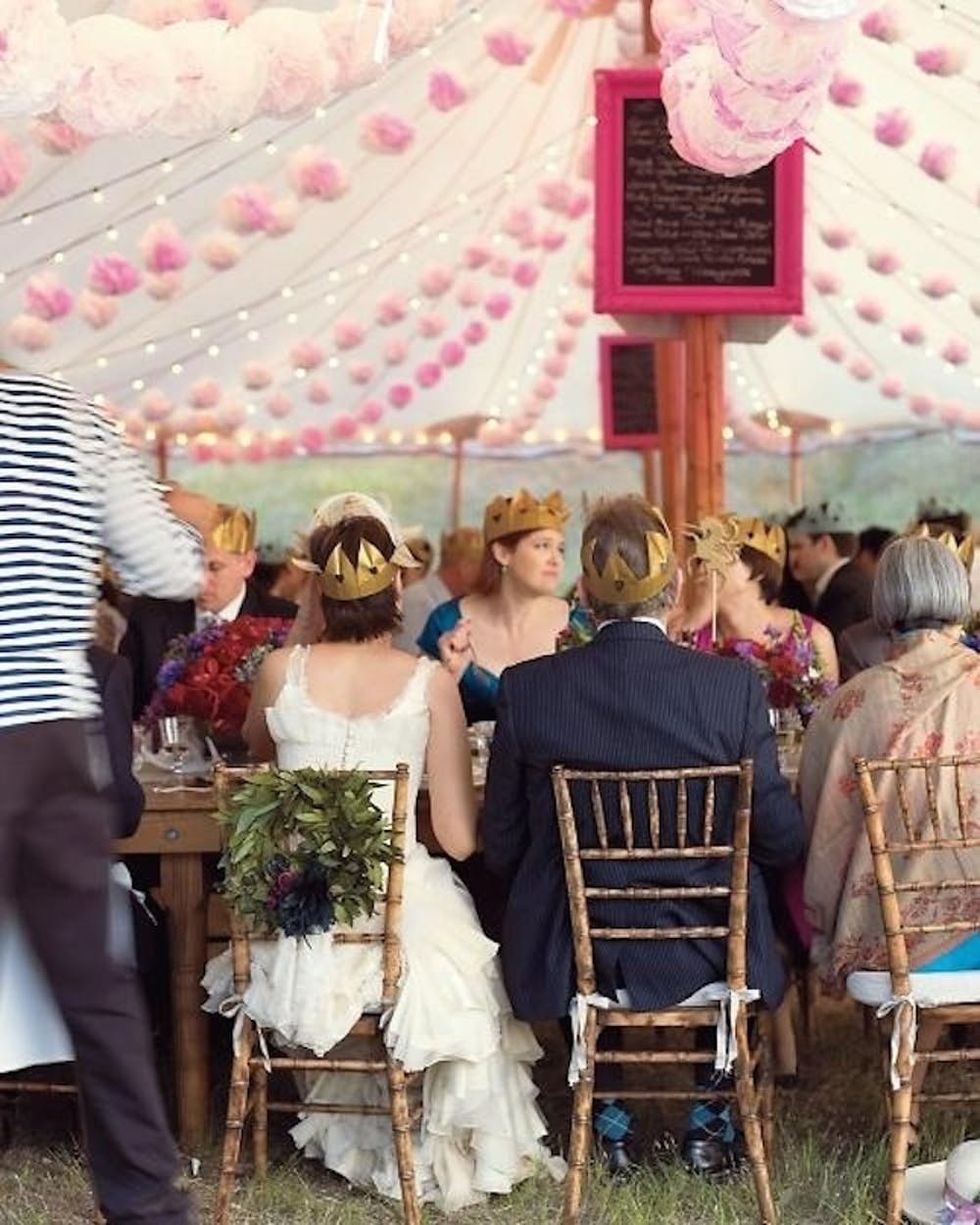 10. DIY Coffee Filter Garland: Who knew coffee filters could be so enchanting? These garlands are straight from a fairy tale. Well, actually, they're straight from the coffee aisle at your local grocery. DIY these ASAP! (via Martha Stewart Weddings)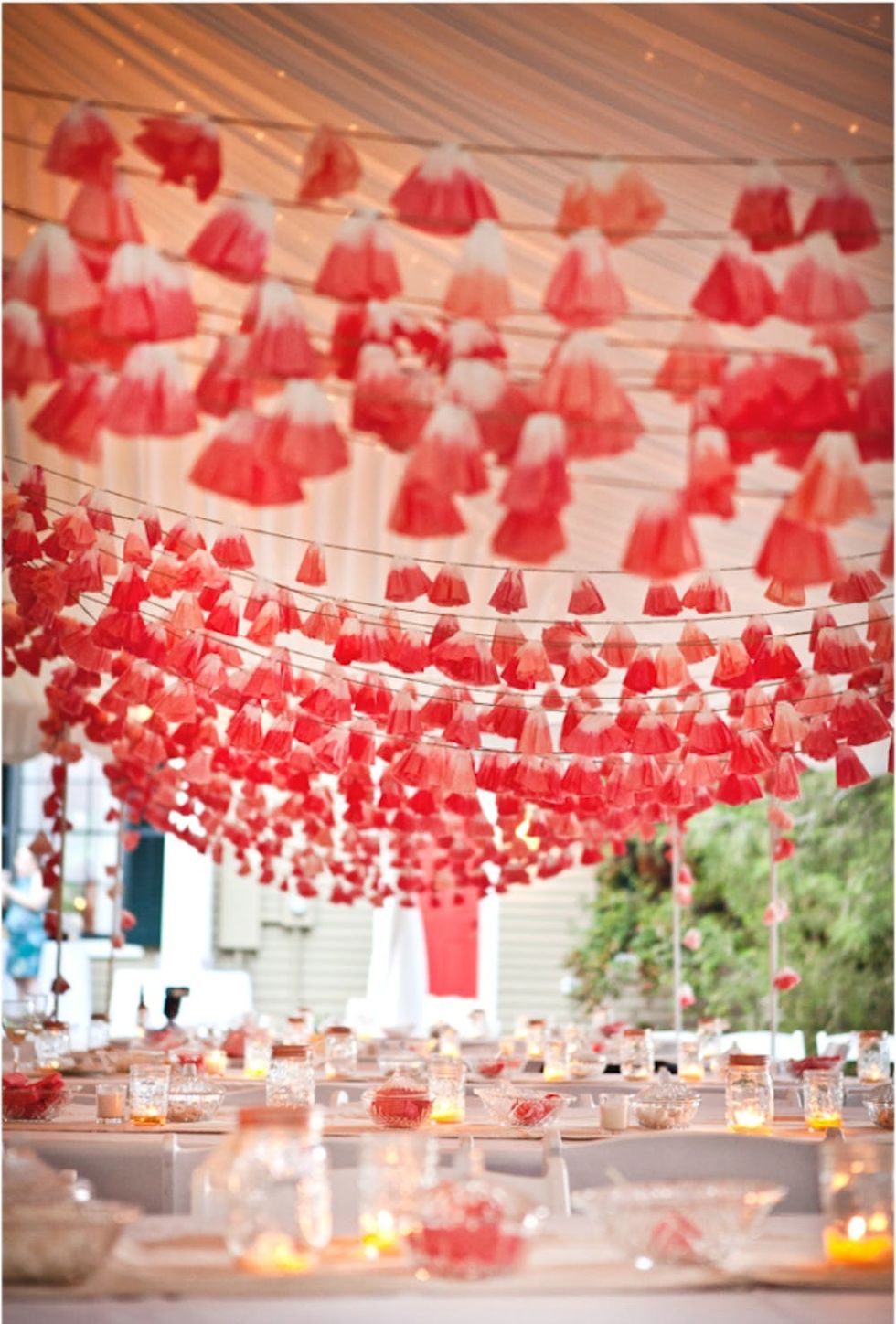 11. Dip Dyed Coffee Filter Flowers: Here's one more look at the magic you can make with coffee filters. These little papers are dip-dyed and strung up like blooming buds. Simply stunning. (via That's Just It)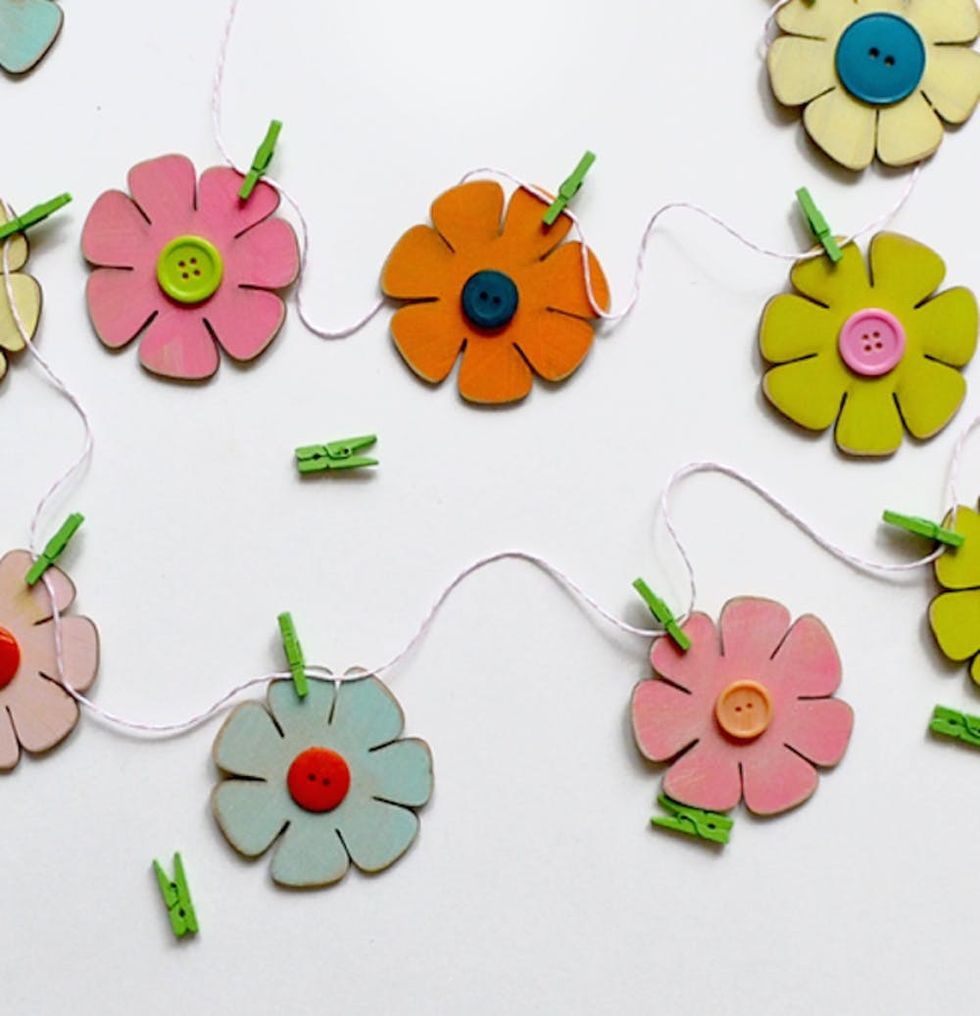 12. Spring Flower Garland: This flower garland is kind of the best. It can't wilt or be crushed, and you can totally experiment with your favorite colors. Grab a few die cut wooden flowers and some paint and get creative! (via Poofy Cheeks)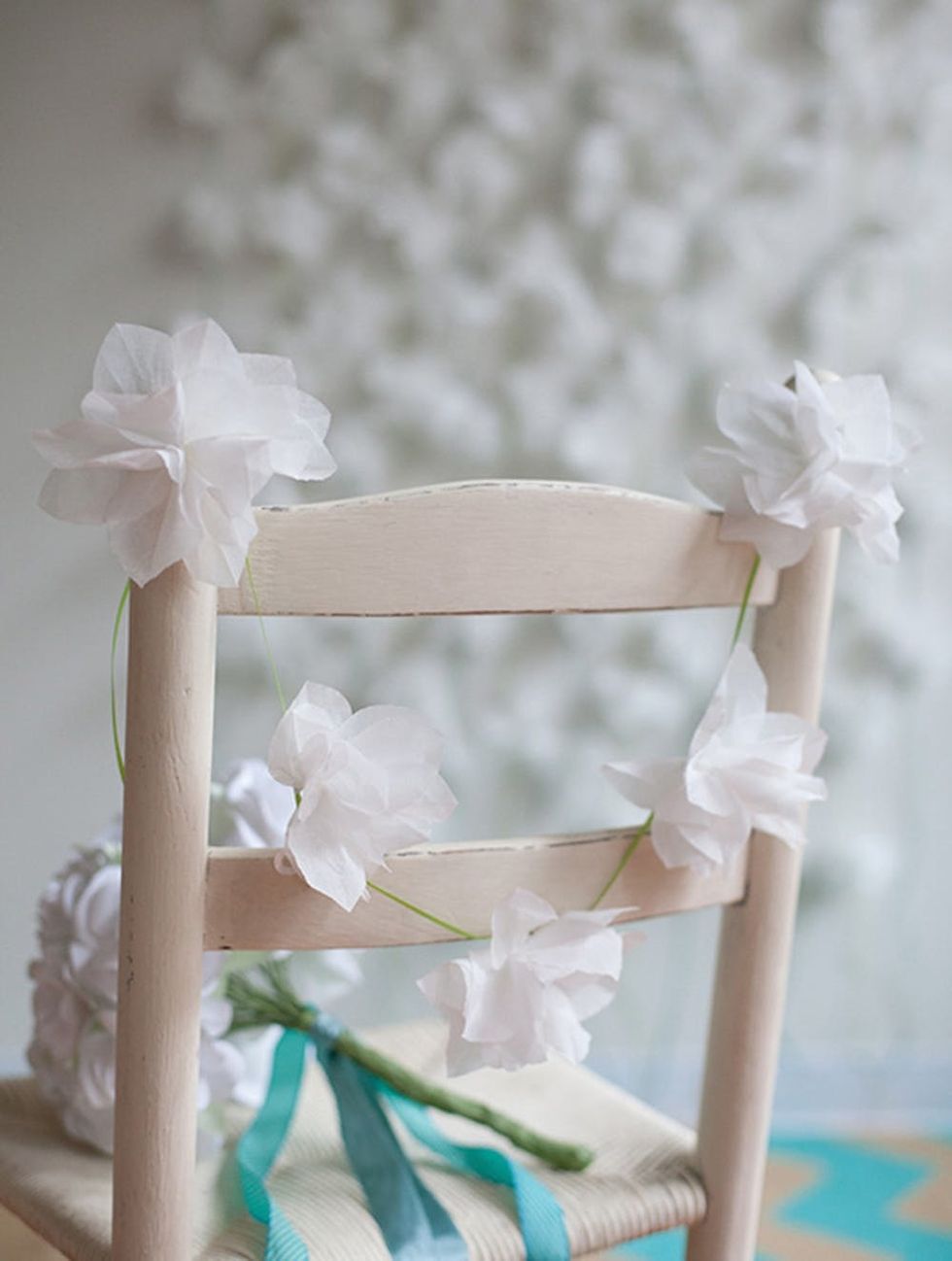 13. DIY Paper Napkin Flower Garland Flower Tutorial: The humble paper napkin takes on a more sophisticated role with these lovely napkin flowers. #impressive (via The Elli Blog)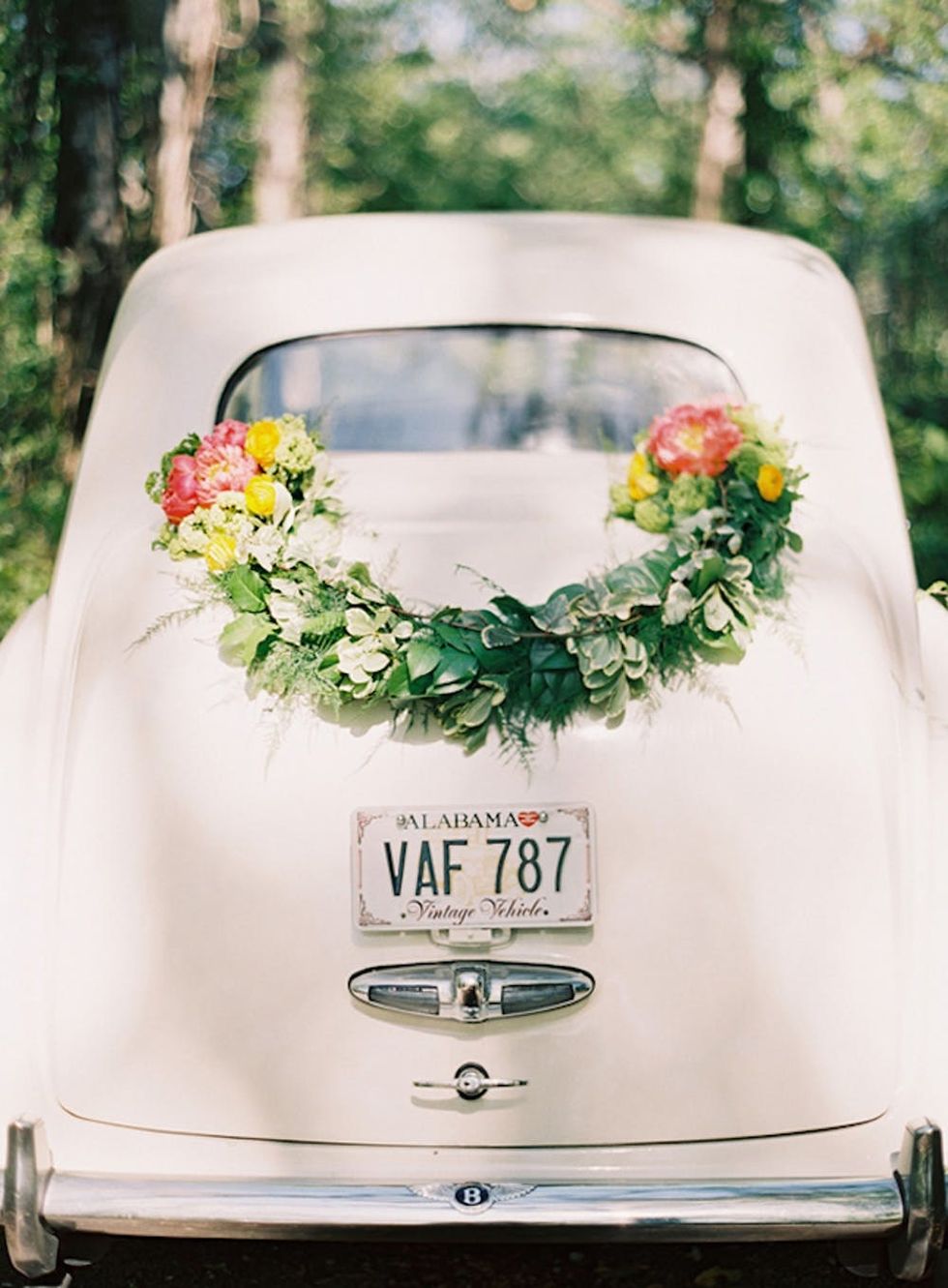 14. DIY Wedding Getaway Garland: Throwing a party? Whether it's an all-out wedding or dinner with friends, make sure to remember the flowers! This garland could be used as the perfect table centerpiece. (via Once Wed)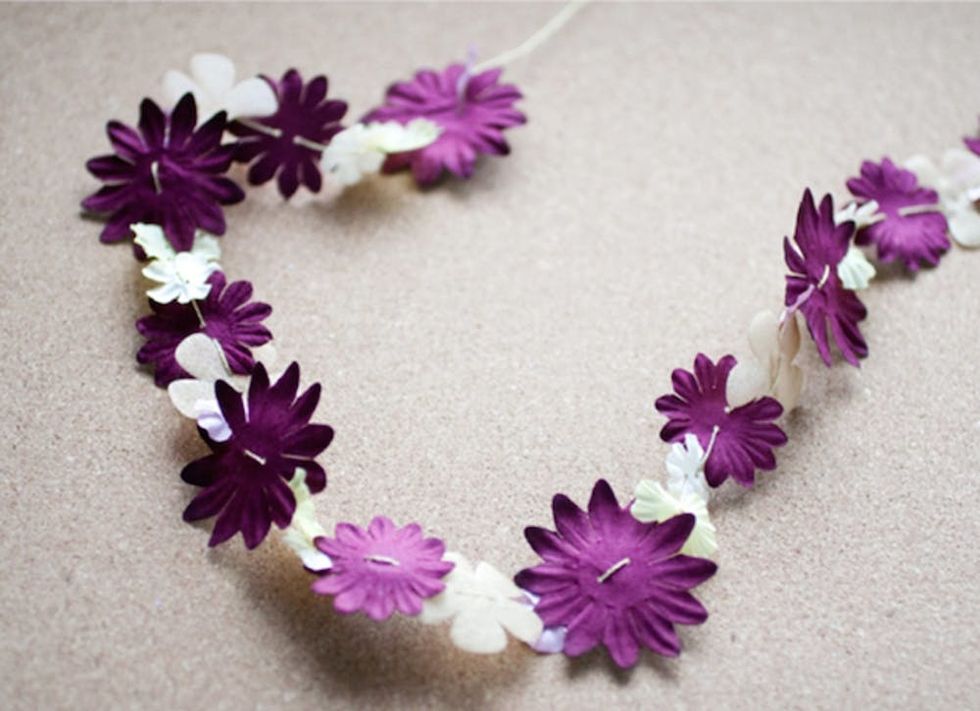 15. Paper Flower Garland: This garland could double as a luau-style necklace. All you need is some string and a mix of colors to match your party's theme. (via Dearest Nature)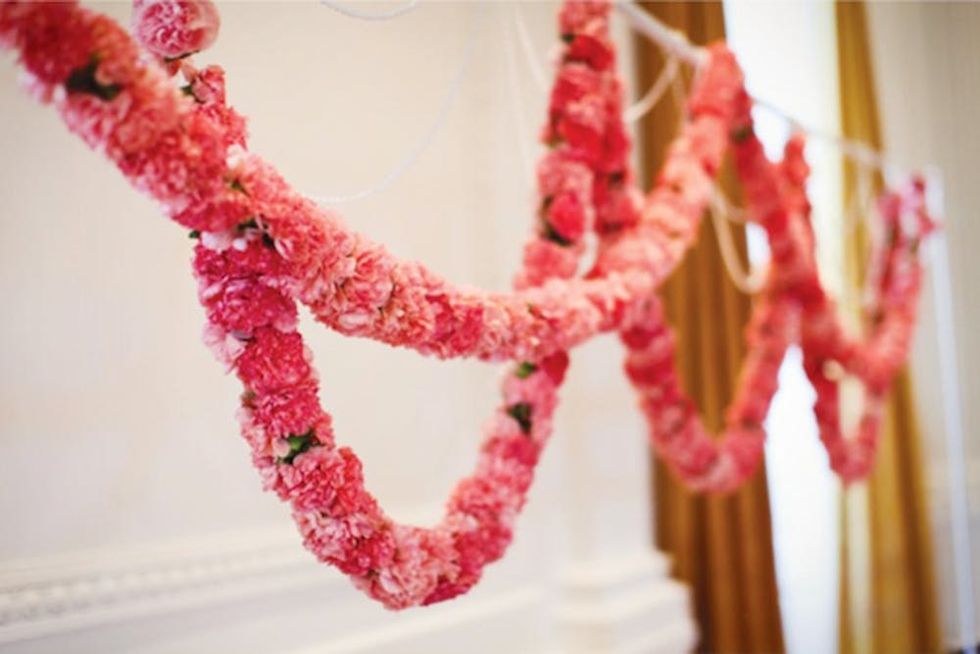 16. Beautifully Draped Pink Carnation Garland: Carnations sometimes get a bad rap. This gorgeous garland makes us think about the flower in a whole new way. We'd love to have one gracing our mantle… but it also makes a beautiful backdrop for a wedding, baby shower or any event. (via Hostess with the Mostess)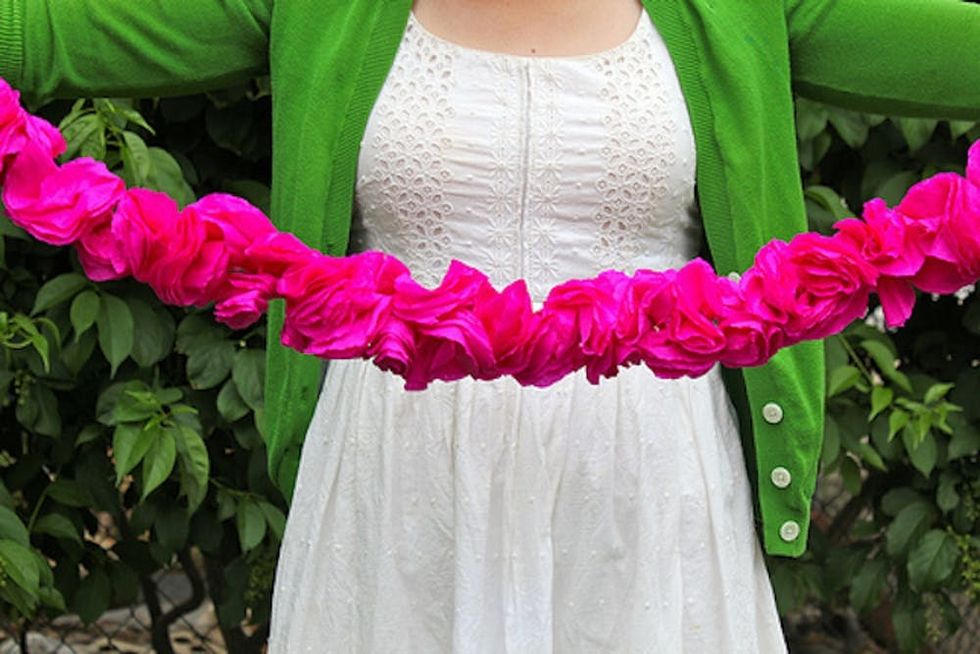 17. Crepe Paper Flowers: Paper flowers come to life in a few simple steps: cut, layer, fold and twist. This is a great project to work on while you're chatting on the phone or catching up on the latest episode of Game of Thrones. (via Hip Hip Hooray)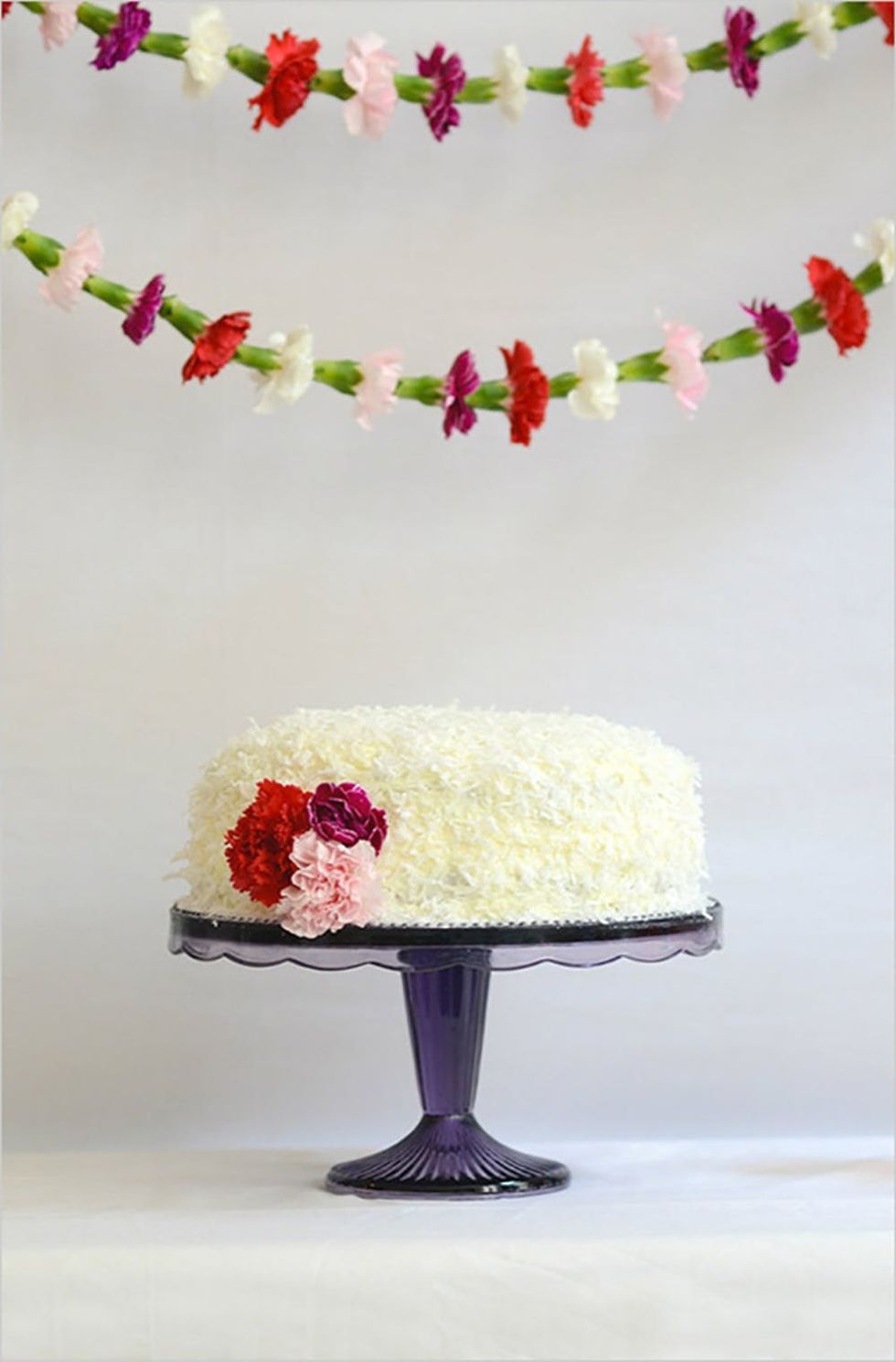 18. DIY Wedding Garland: At Christmastime, we string popcorn. Party time? Thread that needle, we're making a string o' flowers. (via Wedding Chicks)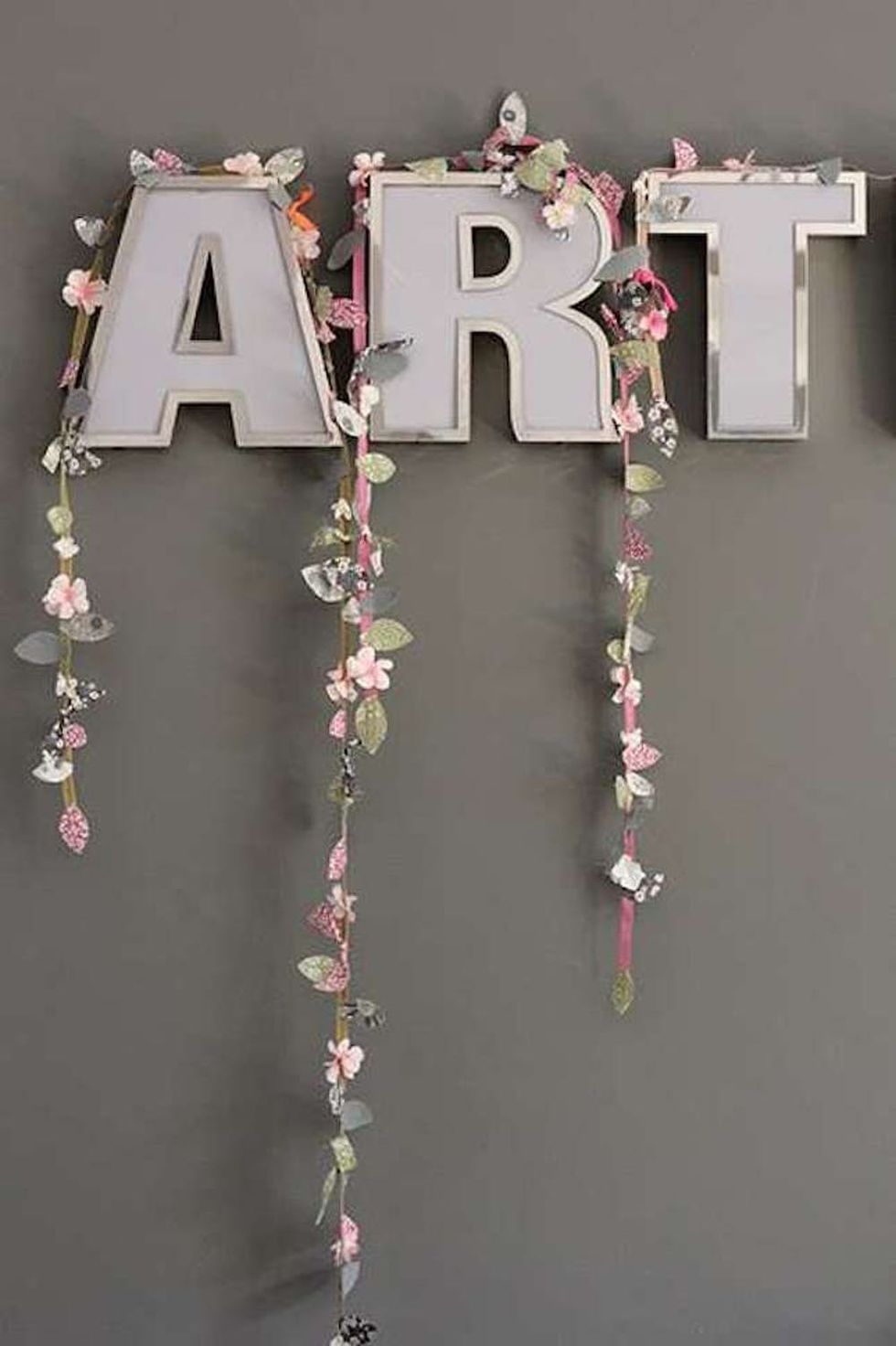 19. DIY Spring Garlands: This is a thrifty DIY for crafters who happen to have leftover fabric scraps laying about. If you have a bit of ribbon and a bit of fabric, you can make it without spending a dime. (via Decor8)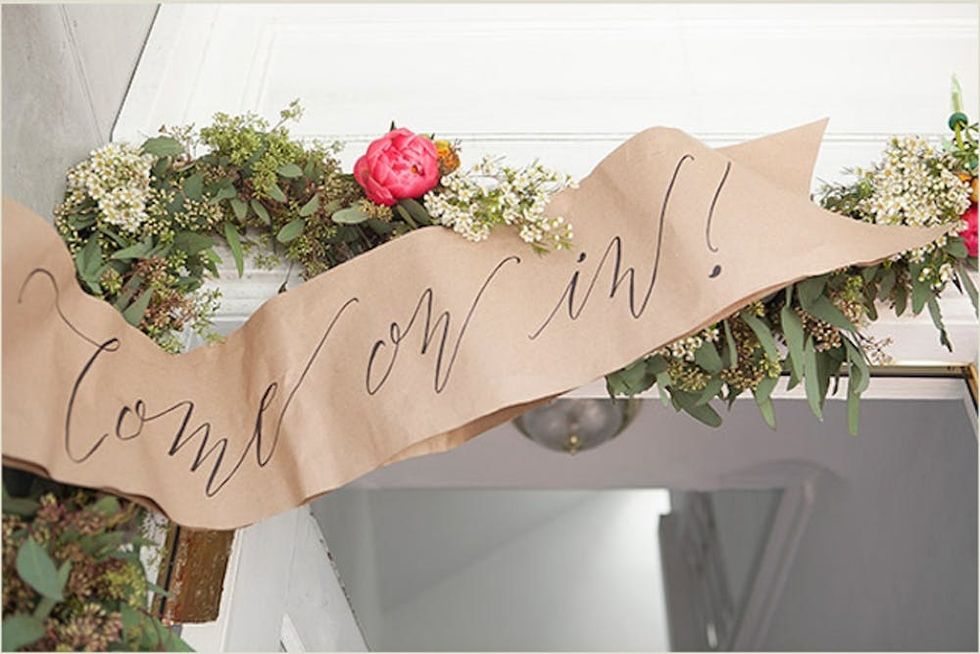 20. Floral Garland With Welcome Banner: Cue oohs and aahs of delight. You'll impress everyone with your creativity when you make this welcoming floral garland. (via Oh Happy Day)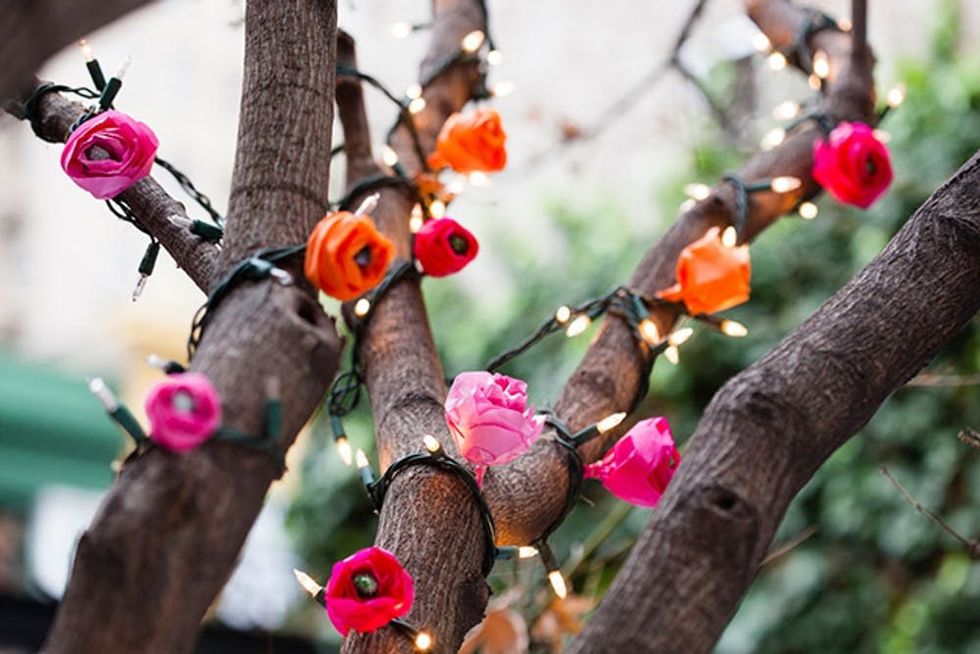 21. Ranunculus String Lights: Your midsummer night's party just got infinitely better. (via Brit + Co.)
Which garland are you going to be going after? String your thoughts in the comments below!
Bethany Kosten
Bethany Kosten is a freelance editor at Brit + Co. and an information junkie who is passionate about creating and consuming clever content. Being an idea enthusiast makes her unique, but also — and this is critical — awesome. Side note: Bethany is a serial chips and salsa eater. (Seriously, hide them.)
Party