The Minimalist Dining Table You Should Upgrade to in 2018
Jan 26, 2018
It's no secret we're big fans of Detroit brand Floyd. Their adaptable approach to furniture is a godsend for millennials and frequent movers alike. And while the brand may have made a name for itself with its clever, bring-your-own-tabletop table legs, Floyd now makes complete pieces, namely, a platform bed and new dining table. But this is one table designed to do much more than host dinner parties. An essential anchor for the kitchen, office, and outdoor spaces, the Floyd Table is a smart surface for anyone who's taking their first foray into #adulting.
But that's not to say that it's just for starter homes. The Floyd Table is composed of a real birch ply top and the brand's signature steel legs, both of which are designed to last. Best of all, it can be assembled (and disassembled!) in minutes thanks to a sleek and streamlined design that doesn't require so much as an allen wrench. (Take that, IKEA!)
---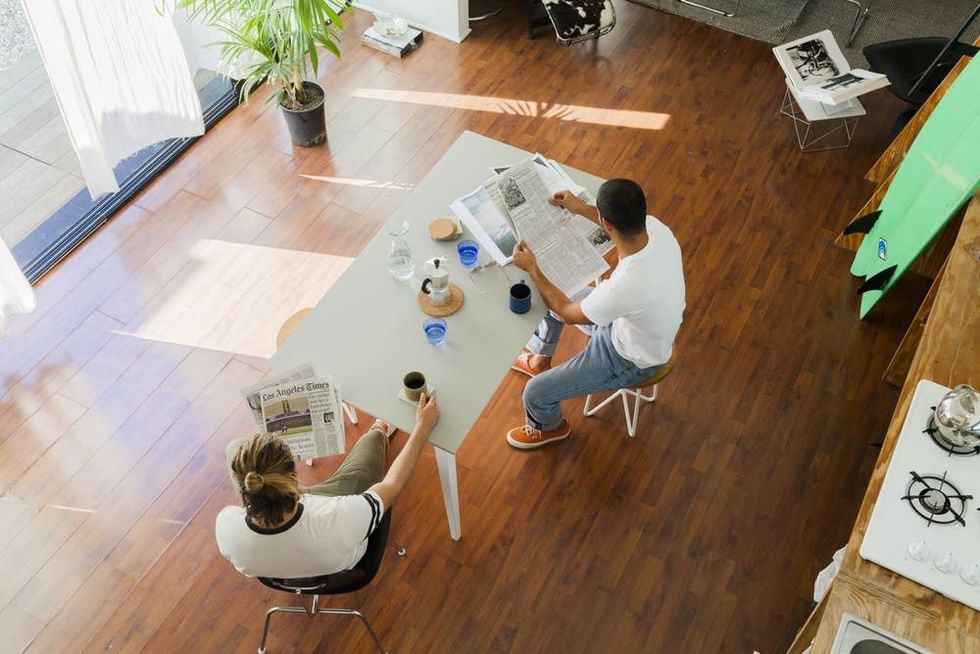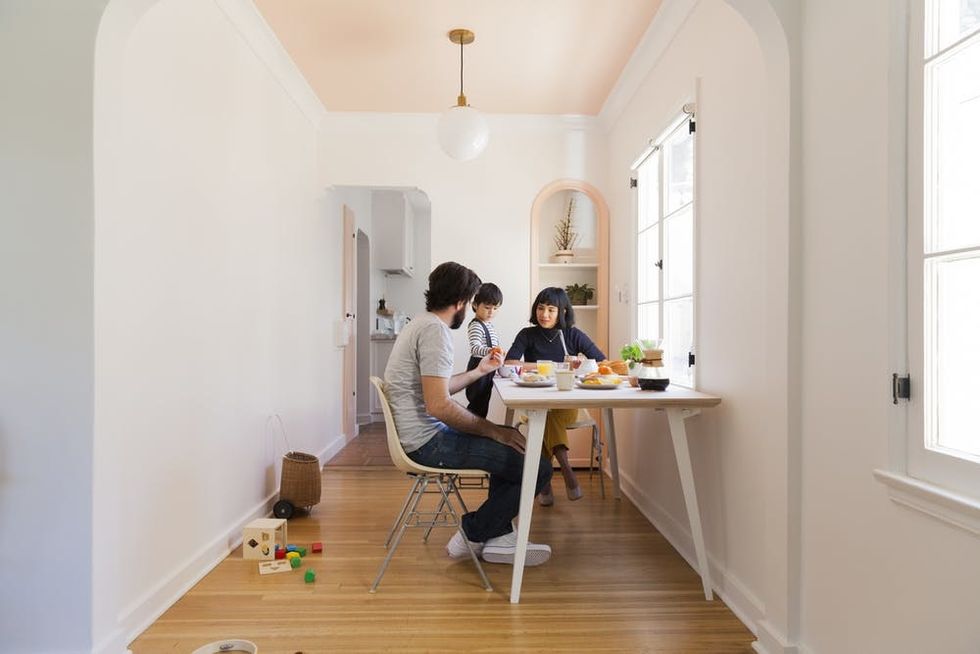 The simple, sophisticated design blends nicely with any number of decor styles. And while the table skews vaguely mid-century, it's unobtrusive enough to complement whatever space it's in. The natural linoleum top comes in two understated colorways: a light gray called Fog, and perpetually on-trend Blush.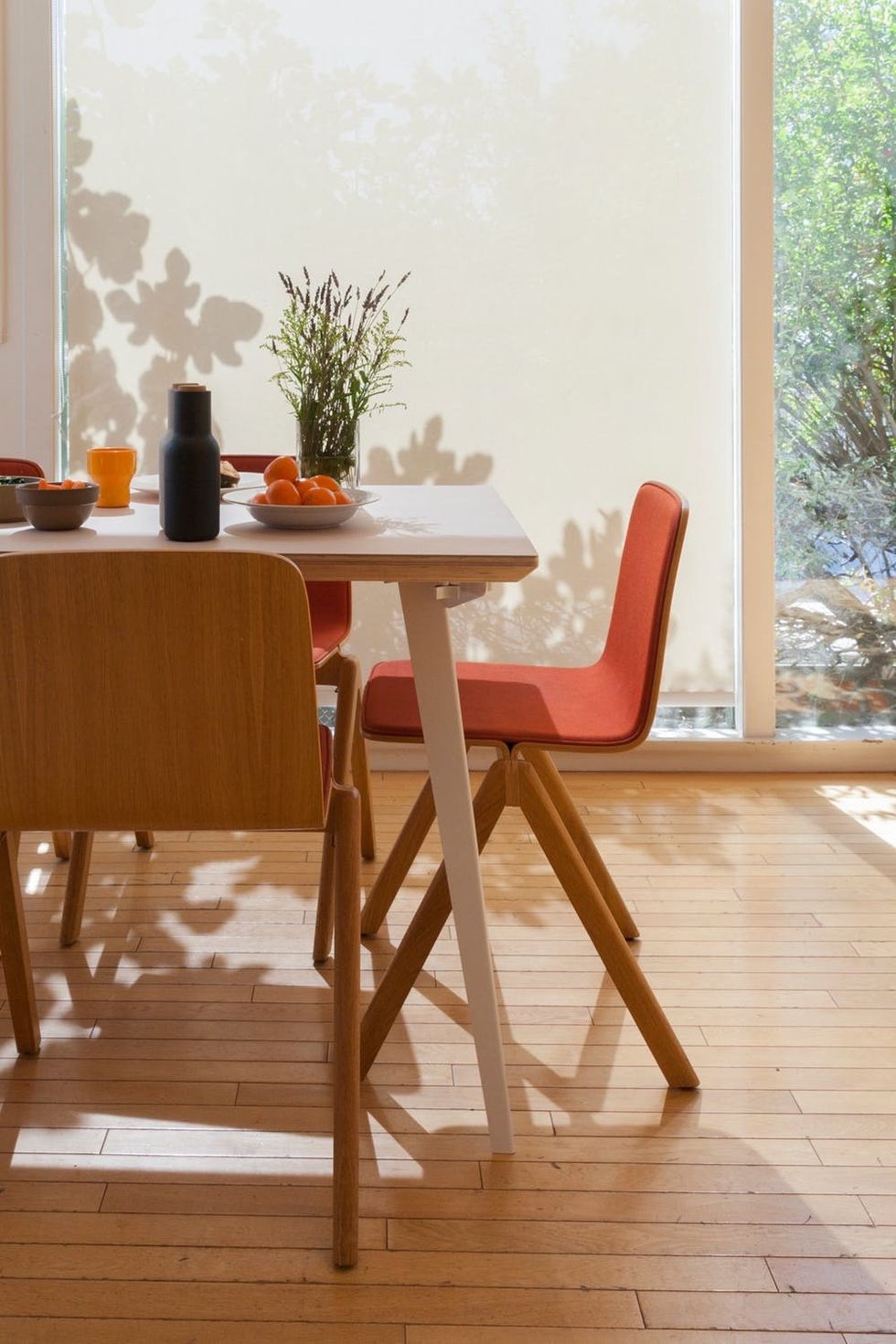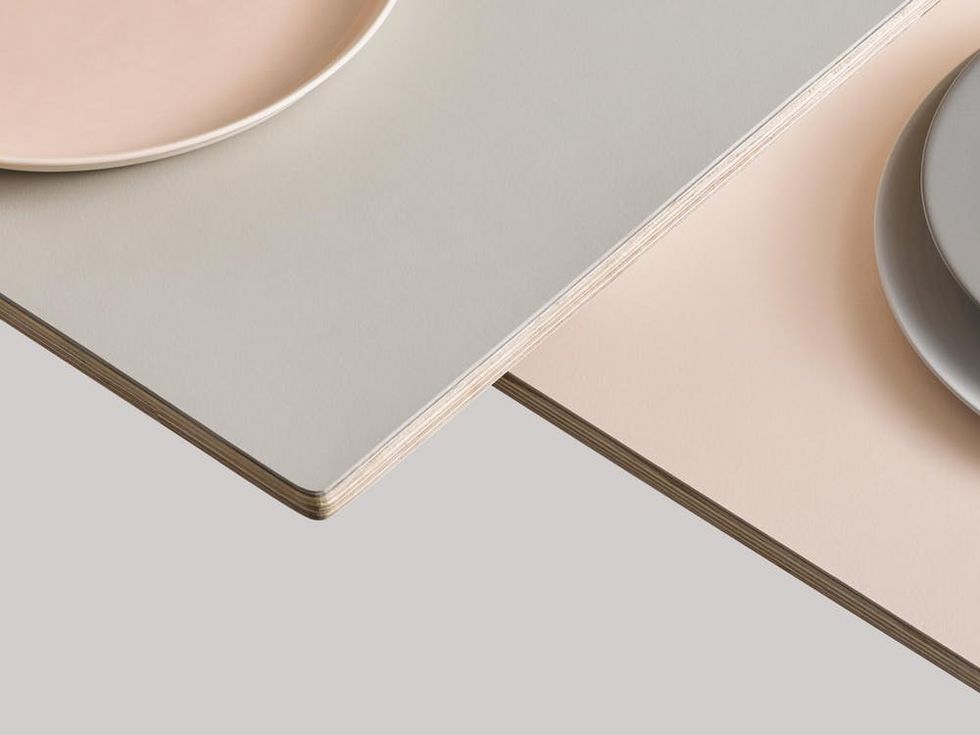 For those who have just graduated from furniture shopping at the big-box stores, the Floyd table is a smart upgrade. Picture spreading out projects on its wide work surface, then taking it outside for a spring rooftop party. And with so few components and such easy assembly, the Floyd Table is ready to accompany you on move after move.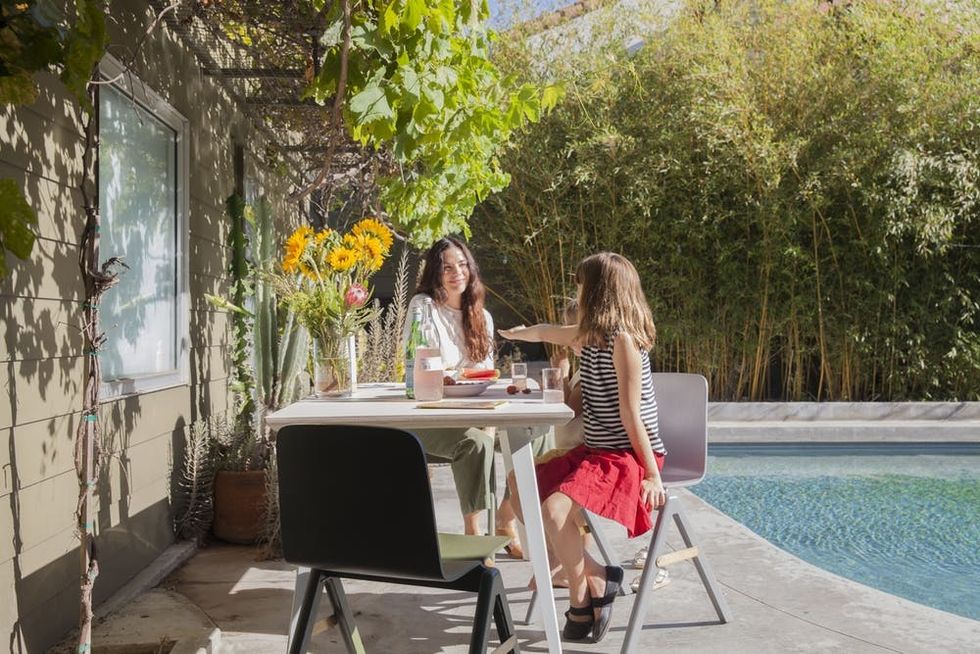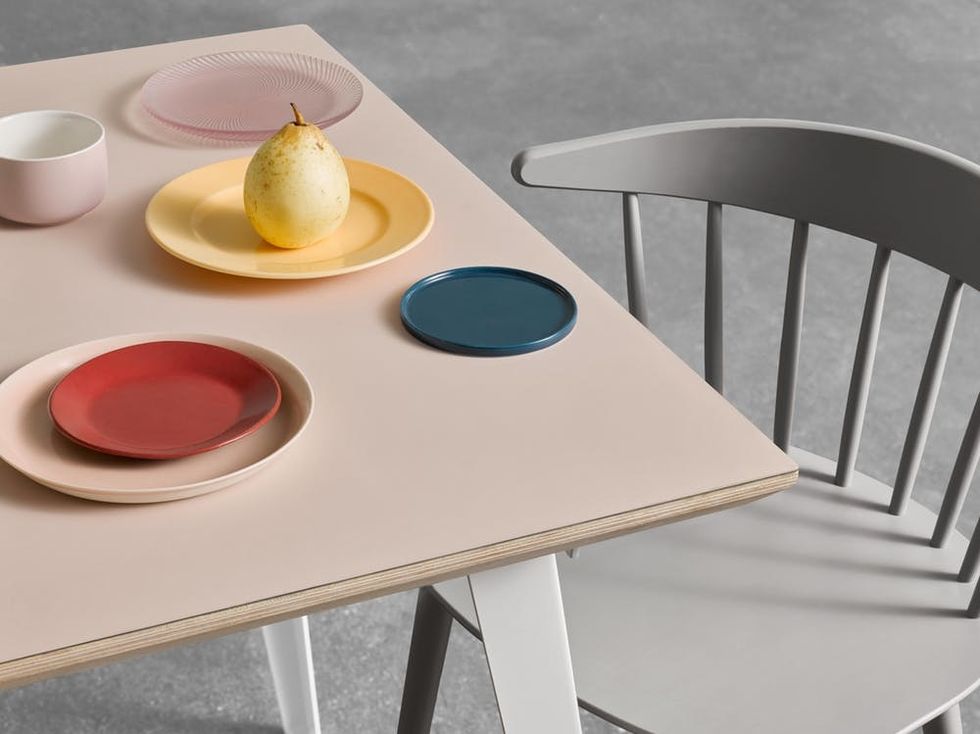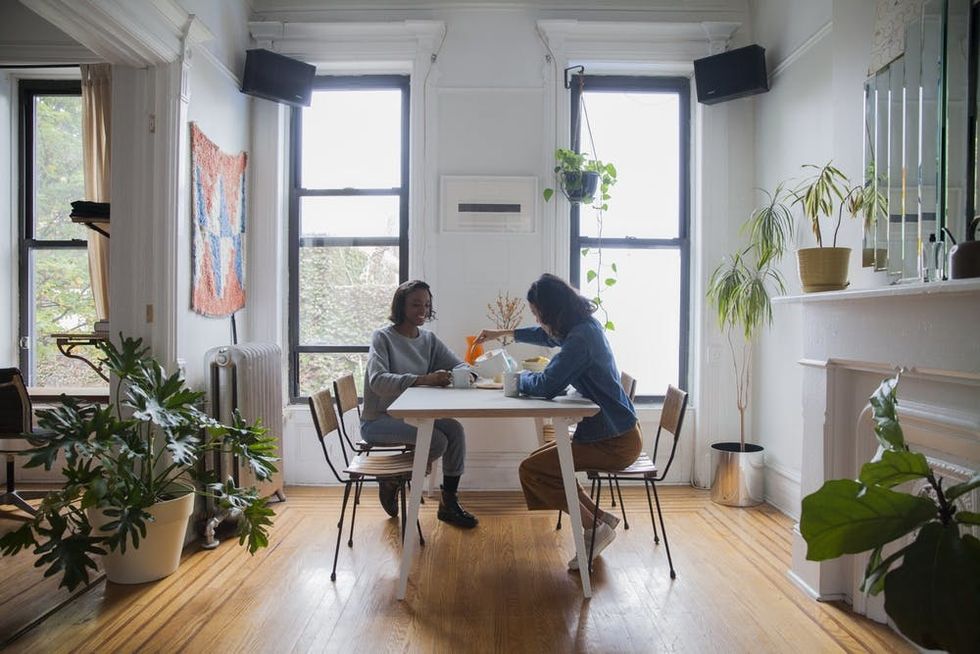 Already elevated your space with a dining table you love? Tweet us @Britandco and show us your style!
(Photos via Floyd)
Emily Bihl
Emily Bihl is a freelance writer and sometimes-songwriter currently undoing a lifetime of healthy eating in the great city of New Orleans. When she's not writing, she can be found covered in clay at the ceramics studio or attempting an approximated downward dog. She likes her black labrador Selkie, unexpected anagrams, and cracking the sugar on creme brûlée with the back of a spoon.
Home Decor Inspo