Uh Oh: Are You Storing Your Produce Wrong?
Jun 27, 2013
This new product has GOT to go in the "Why has no one thought of this before!?" category. Gotta love Kickstarter for helping us discover the adorably named "Food Huggers," AKA the perfect solution to any produce-storing problems.
---
If you're like most small families (or even single people) I know, you often end up with half-eaten fruit and veggies and have no idea what to do with them. If I don't throw them away, I tend to awkwardly wrap them in plastic wrap and throw them in the fridge. This product solves that problem, looks adorable, and is super easy to use. Food Huggers "hug" your food so that it stays fresh while it's in the fridge.
The Food Huggers are made of food-grade silicone and are completely safe for your freezer, microwave, and dishwasher. All you do to preserve your partially-eaten produce is slide the Hugger onto the sliced end and stick it in the fridge. They come in sizes from lime to grapefruit, so it works for almost any produce you may want to half-eat.
You can pledge to get a 4-pack of Huggers in different sizes for $18. They come in four different color schemes. I'm loving Bright Berry, but really, all of them are awesome. We need some for the Brit HQ fridge for sure!
I think my favorite part of this project is actually their stretch goal: the Avocado Hugger! Who doesn't love avocados? They are essential produce — especially if you love guacamole, salads or sandwiches. The Avocado Hugger is not only shaped like the fruit, but it also has a pocket that can pop in or out depending on whether you're saving the half with the pit. Brilliant!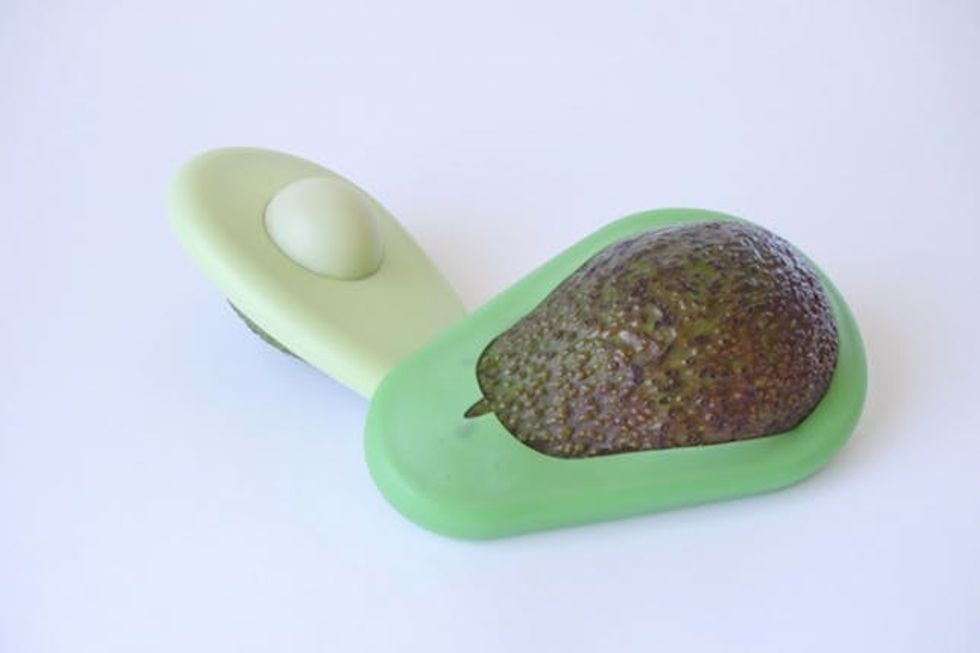 How do you save your leftover produce? Any creative tricks? Let us know in the comments below or over on Twitter.
Brit Morin
Hi, I'm Brit, the founder and CEO of Brit + Co. I'm a young mom of two, tech nerd and design-inclined lady who has a zillion hobbies and curious about... just about everything! My mission from the beginning has been to unlock women's creativity and courage to try new things so that they can find the path to their true passions.
Recipes
Our undergarments might have taken a backseat in 2020, but with a new year upon us, we're feeling inspired to reprioritize our most intimate clothing layer — especially in time for Valentine's Day. Because hey, what better way to kickstart a season of self-love than by treating yourself to a confidence-boosting set of lingerie?
We turned to trusted intimates brand Adore Me to set us straight on trends for the year ahead, featuring size-inclusive bodysuits, romantic bustiers, lacy babydoll styles, and everything in between. Luxe sets start at $24.95 with free shipping and exchanges, and if you're not sure what style would work best for you, Adore Me has an at-home styling service called the Elite Box. You can try everything on from the comfort and safety of your home, keep what you love, and send back the rest totally hassle-free. Need more to pique your interest? Scroll ahead to see the silky lingerie and loungewear pieces we're adding to our cart.
Fashion