Most of us tend to check our phones for the time nowadays, but you know what? It's definitely time to bring watches back. They can be gorgeous and just as decorative as bracelets, and they also serve a practical purpose. What's not to love? In celebration of the return of our time-telling buds, we've rounded up 19 of the quirkiest and raddest watches out there.
---
1. Geo-Tribal Wrap Watch ($25): While we wouldn't necessarily categorize this watch as quirky, the bright and playful colors used in the geo-tribal pattern create a whimsical effect. That, along with its wrap-style strap, are what make it oh-so unique.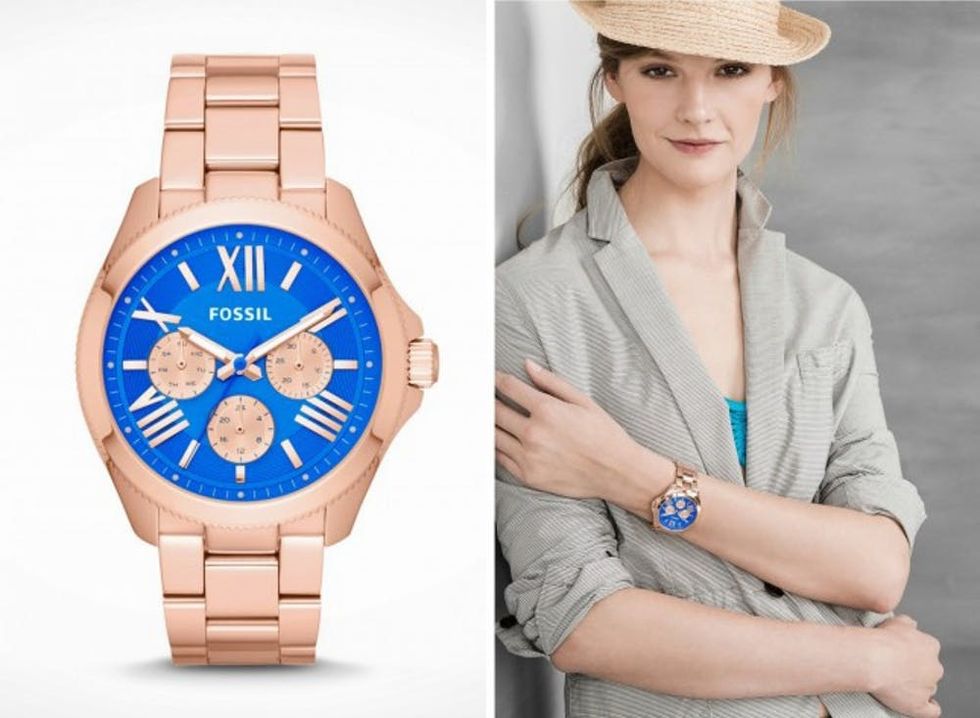 2. Cecile Multifunction Rose Gold-Tone Watch ($145): At first glance, this may just look like a very blue watch. But the more you focus on the roman numerals, the more they pop out and have an almost cartoony look to 'em.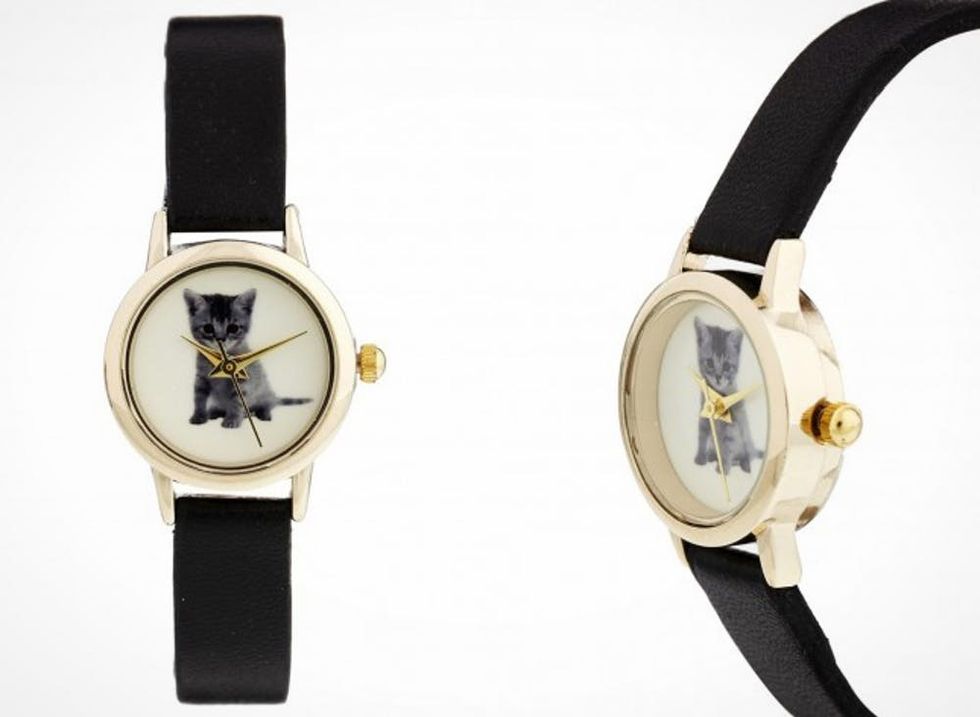 3. Mini Kitten Watch ($14): This one's for all you kitty lovers out there. But wait, let's be honest. Who wouldn't adore such a cute little kitty?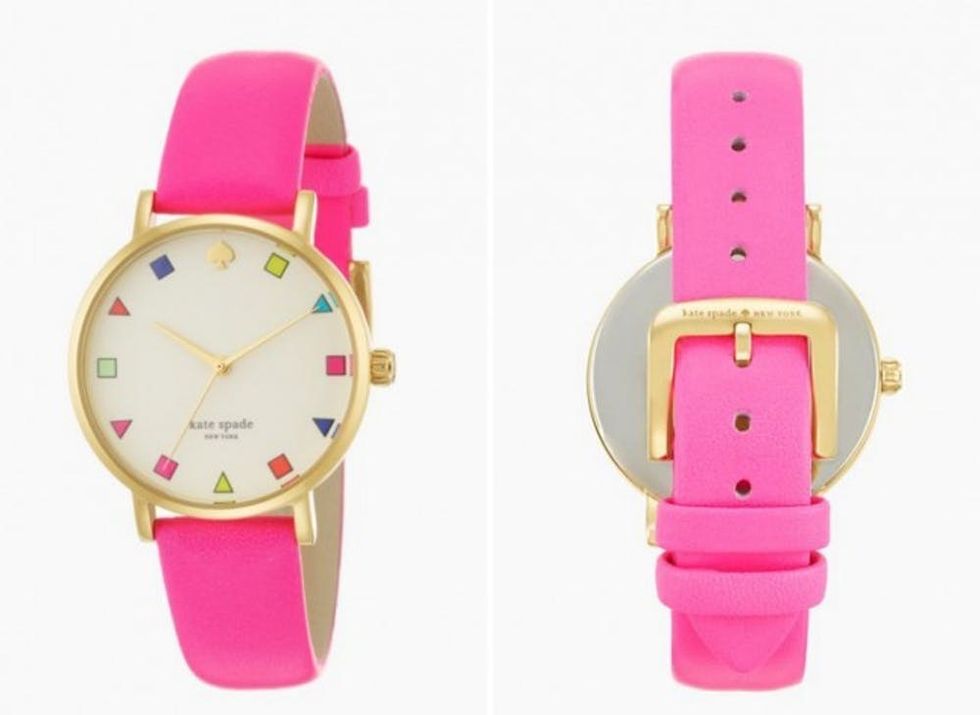 4. Patchwork Metro Watch in Bazooka Pink ($175): Kate Spade is our BFF, as is this beautiful watch. Who knew something decorated in rainbow-colored shapes could look so adult and chic?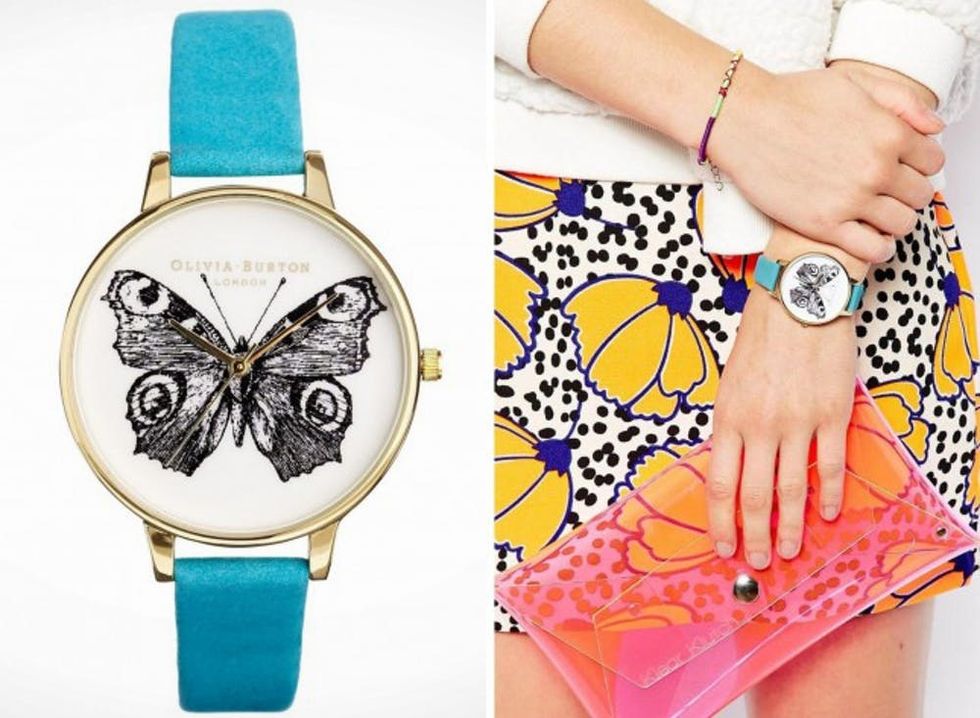 5. Teal Butterfly Watch ($138): Watches with monochromatic dials are perfect because they basically go with everything. And so do butterflies.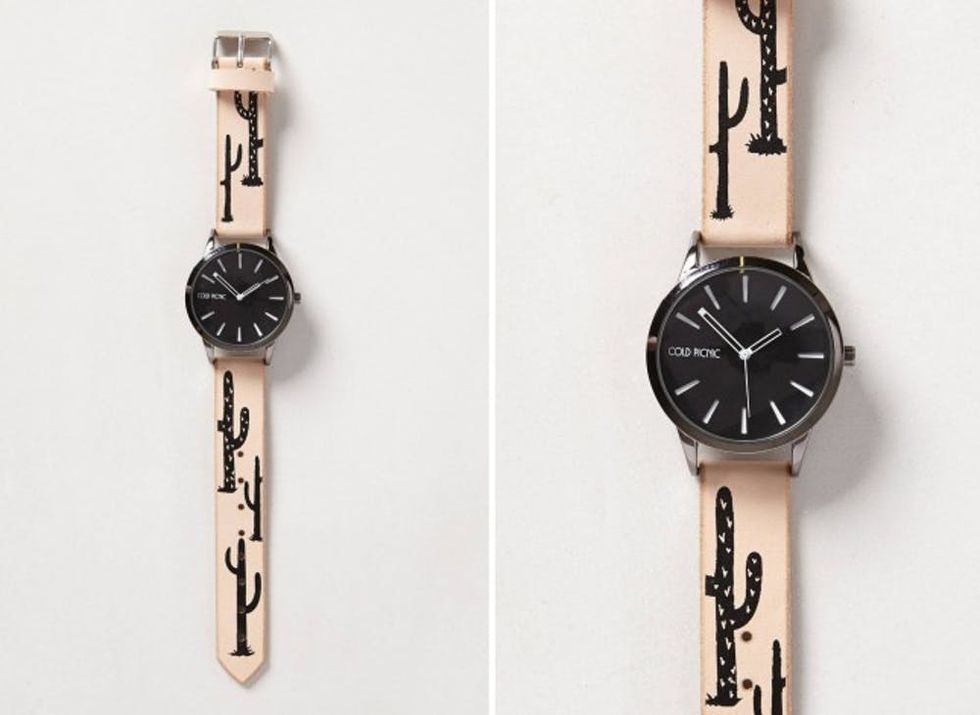 6. Painted Cacti Watch ($128): Who wouldn't want a watch adorned with painted cacti? That's what we'd like to know.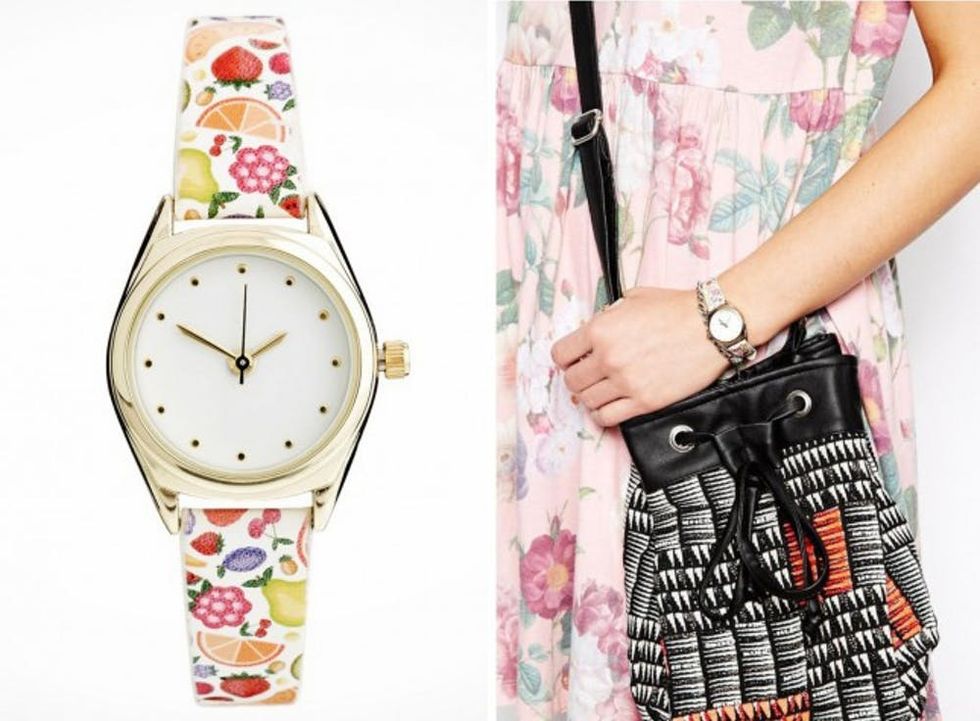 7. Mini Fruit Watch ($20): Foodies, pay close attention. This lively watch is a great way to show off your love for all of those fruits and veggies.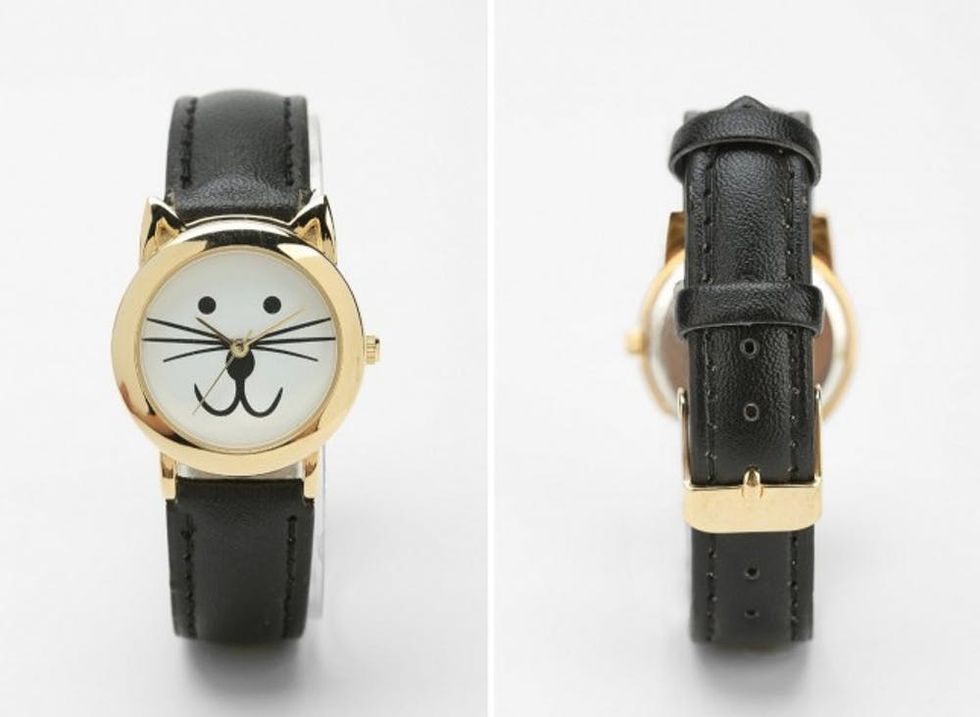 8. Meow O'Clock Watch ($19): If cartoon cats are more your style, check out this watch! Our favorite part about it is that the ears are actually a part of the metal surrounding the dial.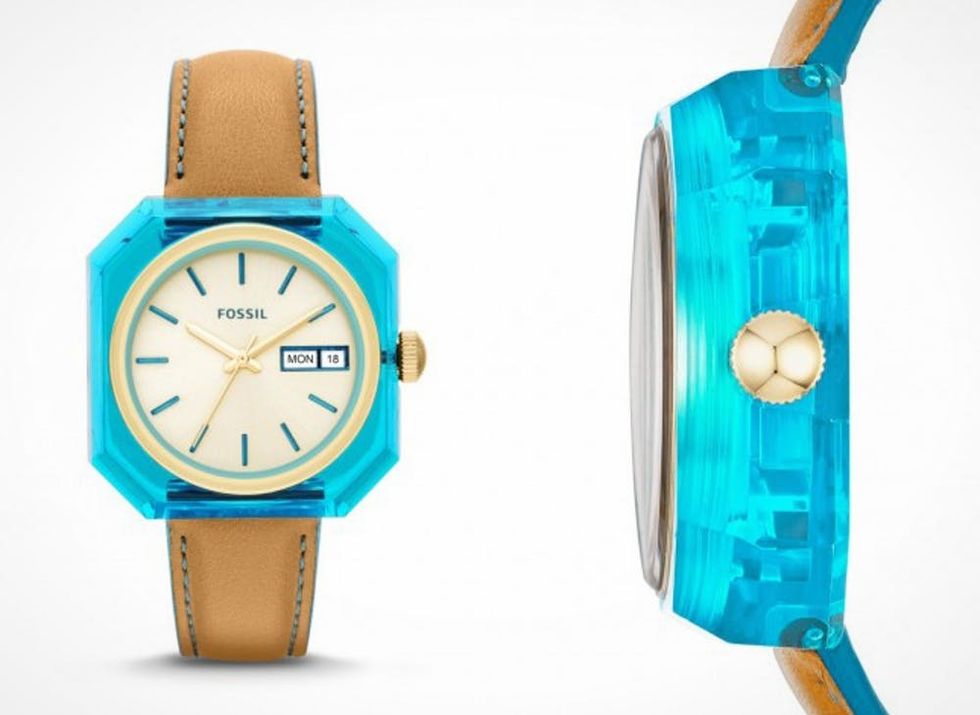 9. Wrist Pop Three-Hand Date Leather Watch ($70): When it comes to futuristic watches, this is what comes to mind. You'll be starting lots of conversations with this beauty.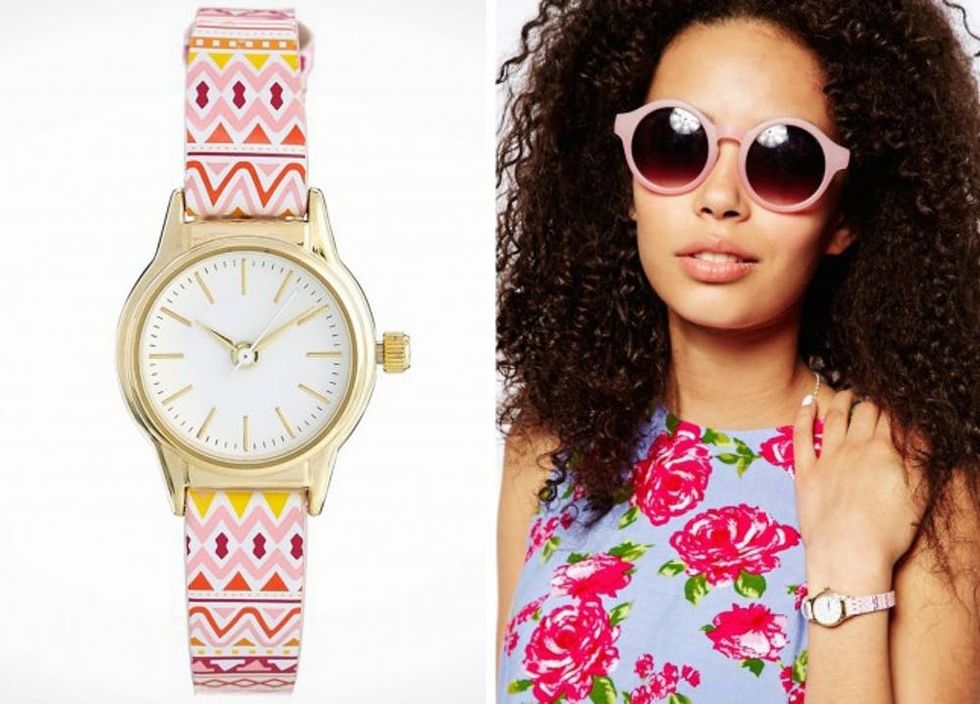 10. Mini Geo-Tribal Watch ($15): We just can't get enough of these geo-tribal prints! This mini watch is ideal for stacking with bracelets.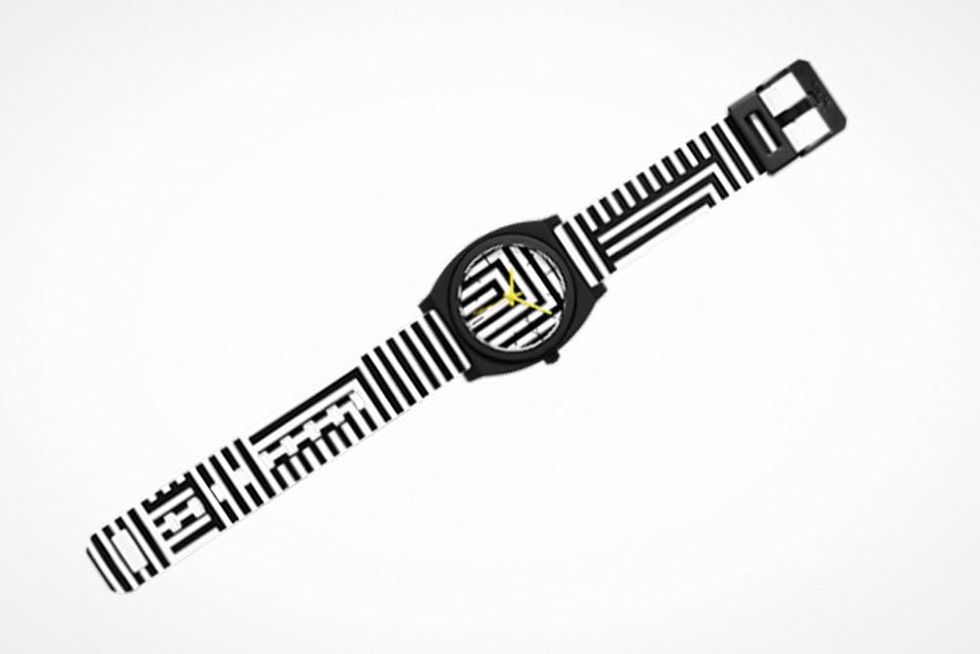 11. Time Teller Watch in Signature Zig Zag ($85): We'd recommend pairing this awesome black and white watch with a simple but colorful outfit so that it really stands out.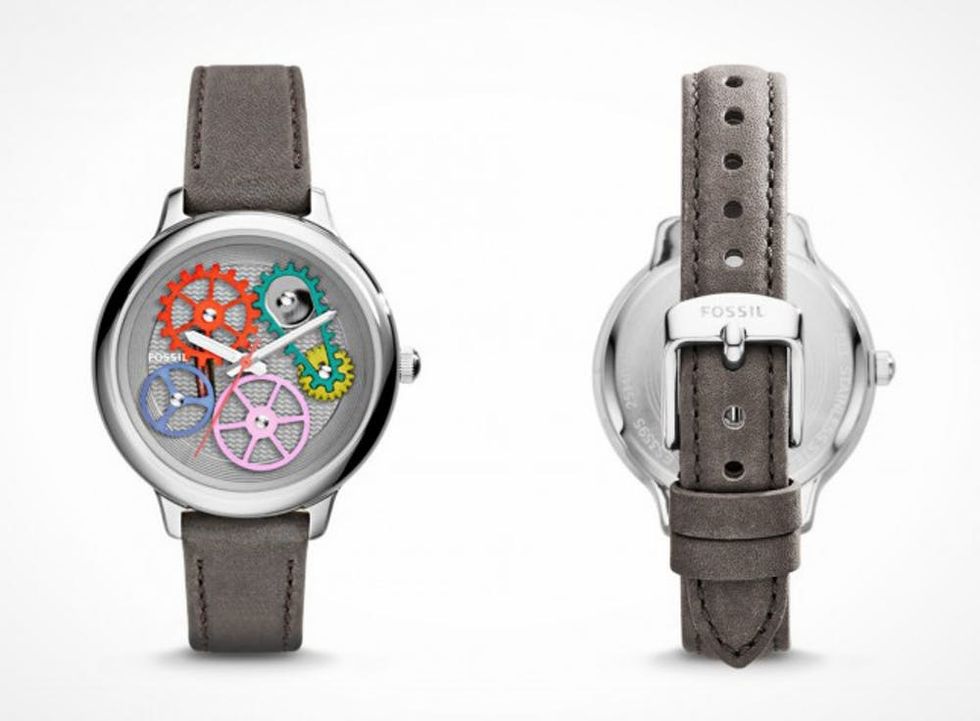 12. Sprocket Three-Hand Leather Watch ($125): We've always been fascinated with the way that watches and clocks work — those gears are so rad!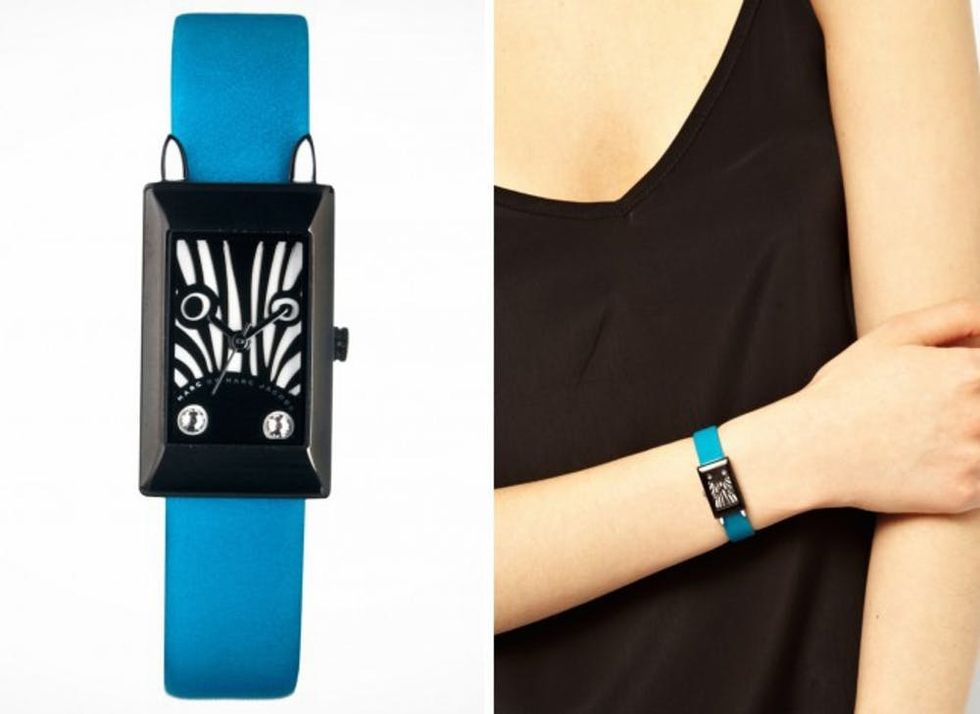 13. Critters Zebra Watch ($221): We know what you're thinking… a zebra watch?! Well, this one is surprisingly trendy.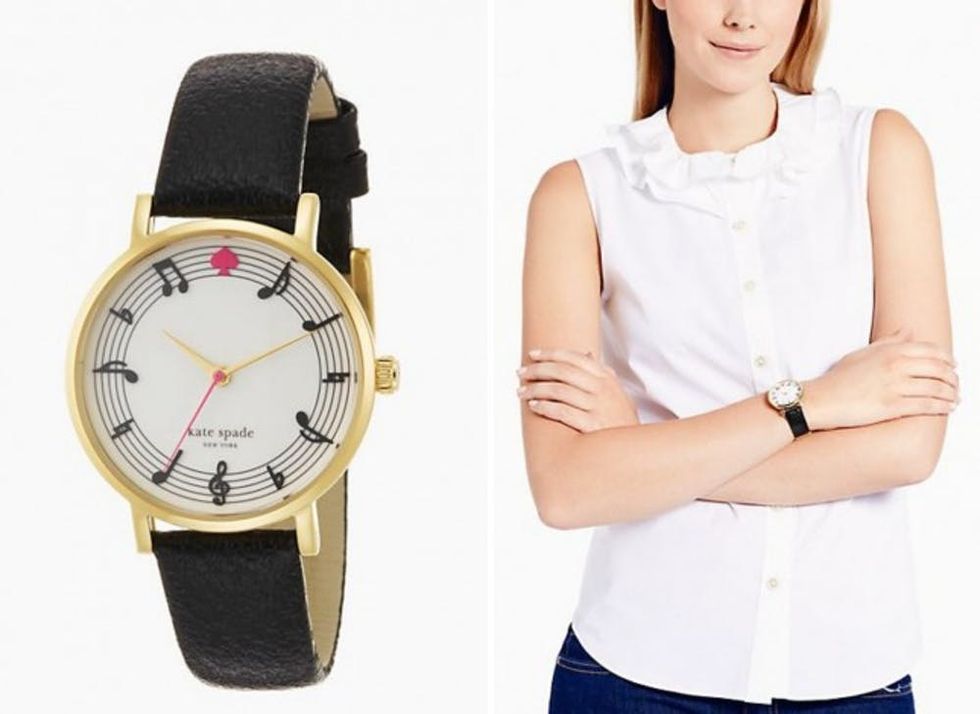 14. Music Note Metro Watch ($175): Seriously, Kate Spade just gets us. Those little pops of pink make this watch even better.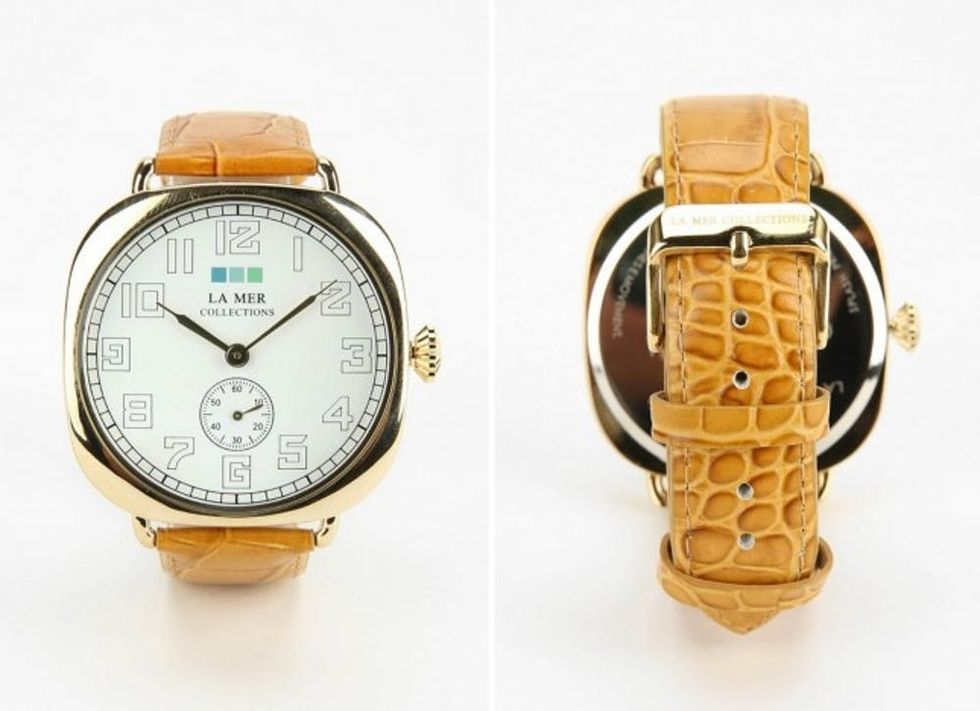 15. Vintage-Dial Oversized Watch ($88): There's been a vintage revival going on for the past few years, and it doesn't look like it's going anywhere.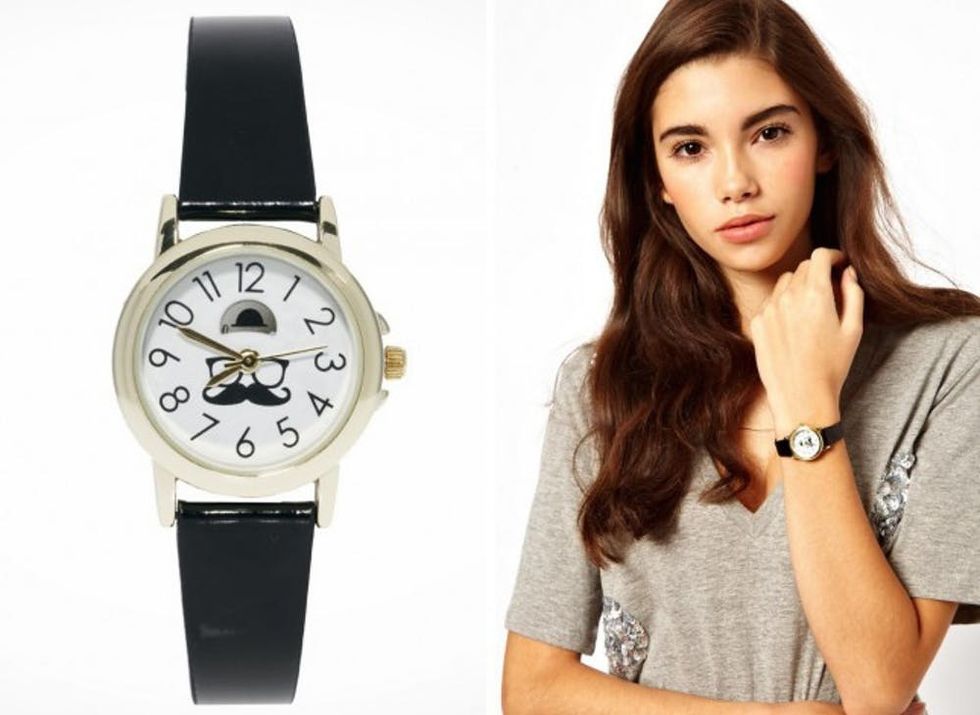 16. Rotating Party Hat Moustache Watch ($16): A funny moustache watch, just because. And, oh my goodness, the hat rotates!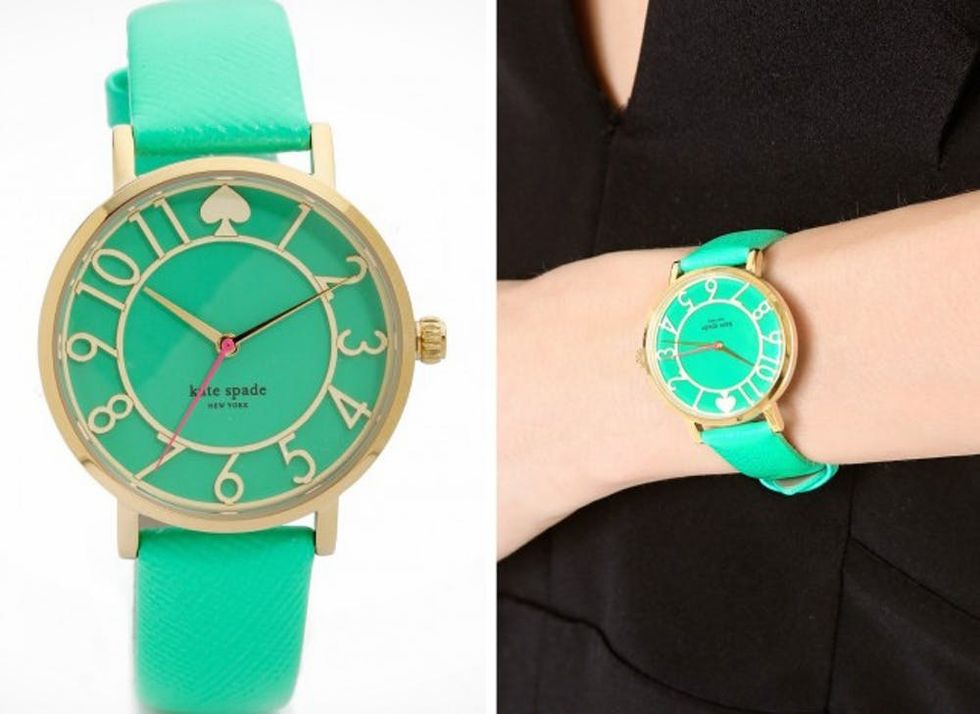 17. Metro Cutout Watch in Bud Green ($195): These enlarged numbers kind of have the same whimsical effect as the numerals on the blue-dialed watch from before. This is definitely a fun one, but it's also subdued enough to be worn to work.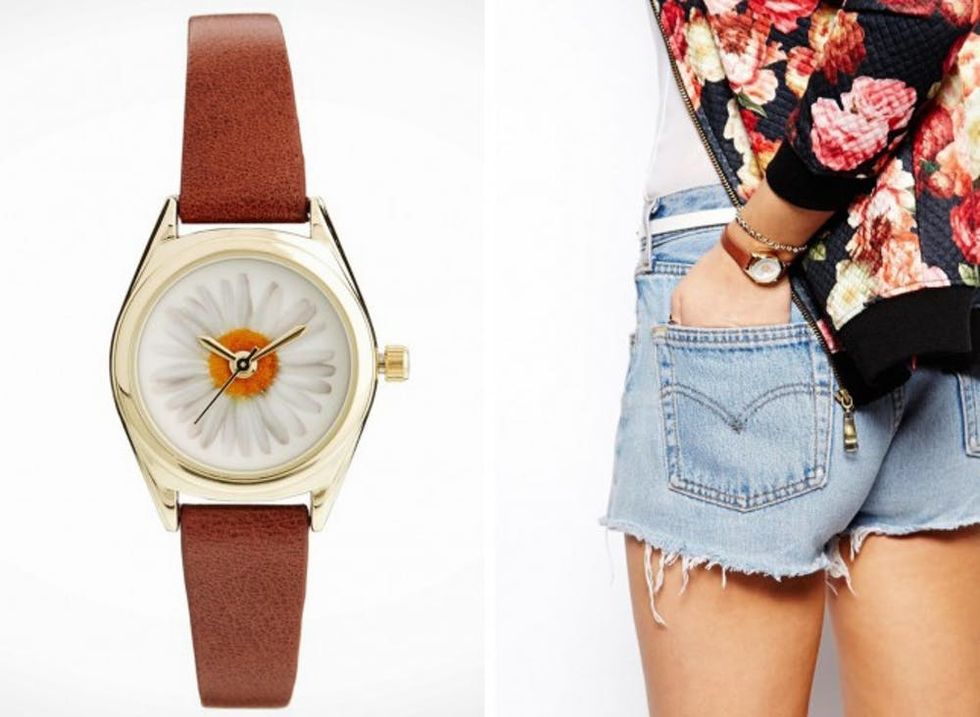 18. Mini Daisy Watch ($20): It's simple, yet super adorable. Flower power FTW!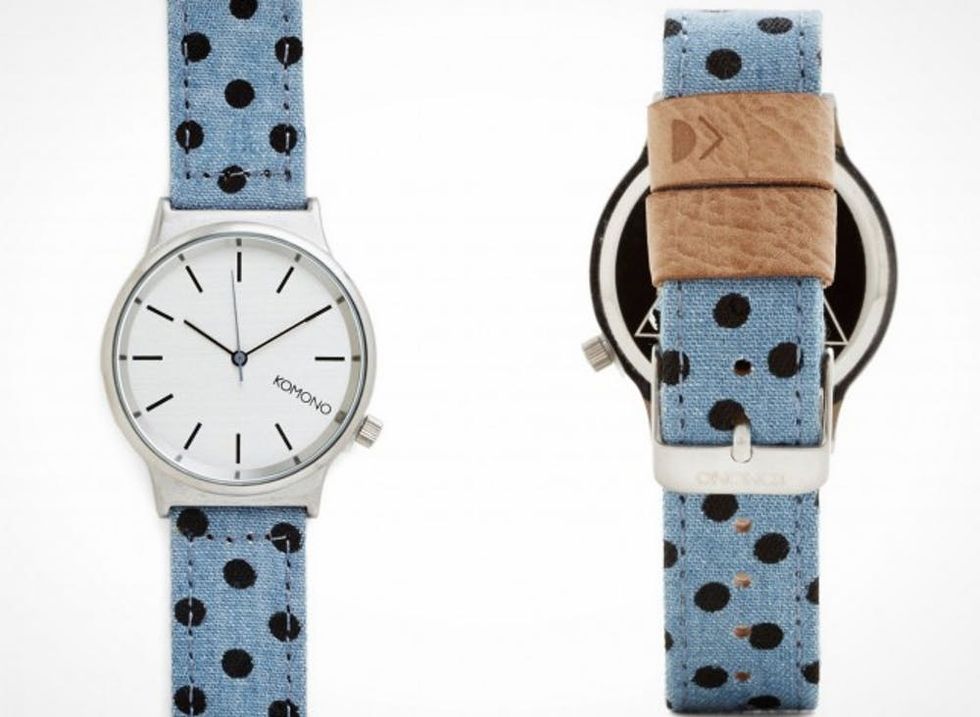 19. Matter of Timeless Watch in Dots ($75): And finally, a strap covered in the timeless polka dot print. If there's such a thing as a weekend watch, this is surely it.
Which of these quirky time-tellers is your favorite? Share your pick with us in the comments below!