22 Gifts for Cat Lovers to Celebrate National Cat Day + Beyond
Oct 29, 2015
There are two types of people in this world: dog lovers and cat lovers. And you're proudly part of the latter group. Whether you had an adorable kitten as a kid that sealed the deal or you have some serious aspirations to be a cool cat lady someday, these products will help you live your life in fabulous, cat-loving style. Plus, dreary days and off-kilter mornings are automatically improved when you can throw on a cat tee and head out the door.
---
1. Ask Me About My Cat Tee ($26): Send out a stylish signal to fellow cat lovers with this relaxed heather grey tee. Layer it under a blazer or tuck it into a feminine skirt for a twist, or pull on some jeans and a pair of Converse for a classic, casual vibe.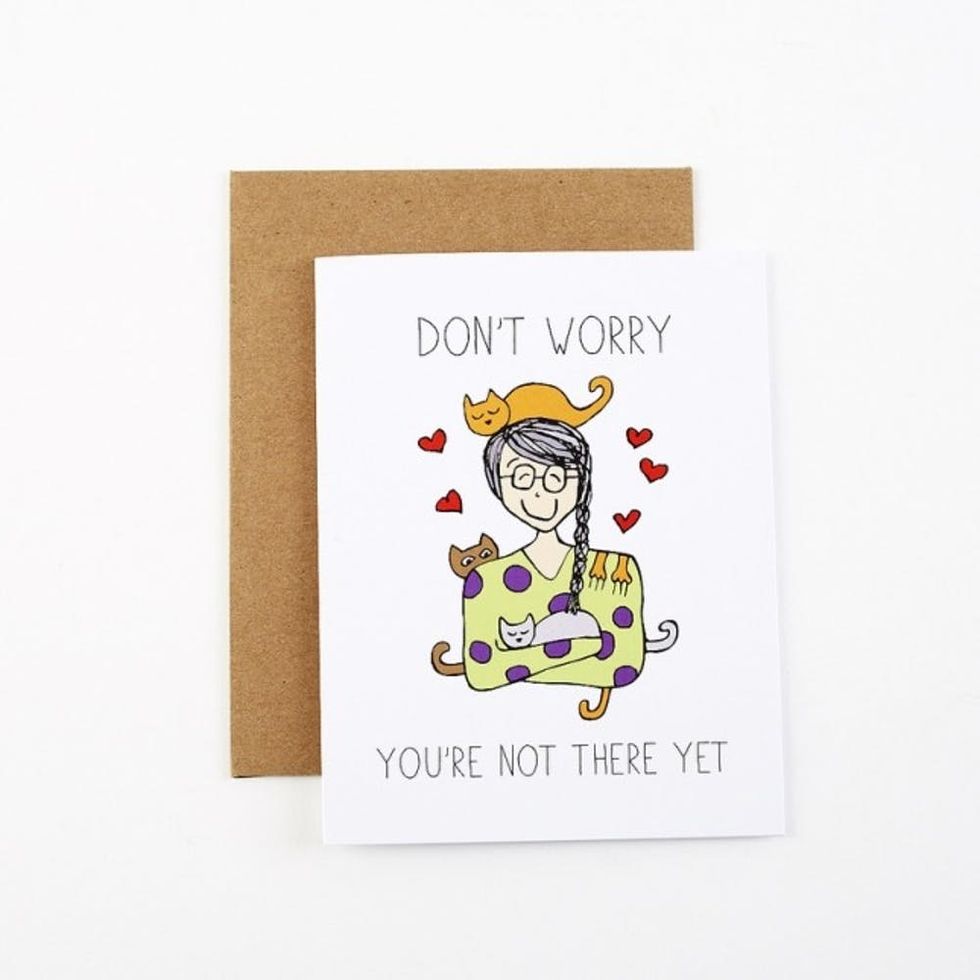 2. Cat Lady Card ($5): Console a friend after a breakup with this tongue-in-cheek card, or celebrate a friend's upgrade to owning instead of renting by poking a little fun.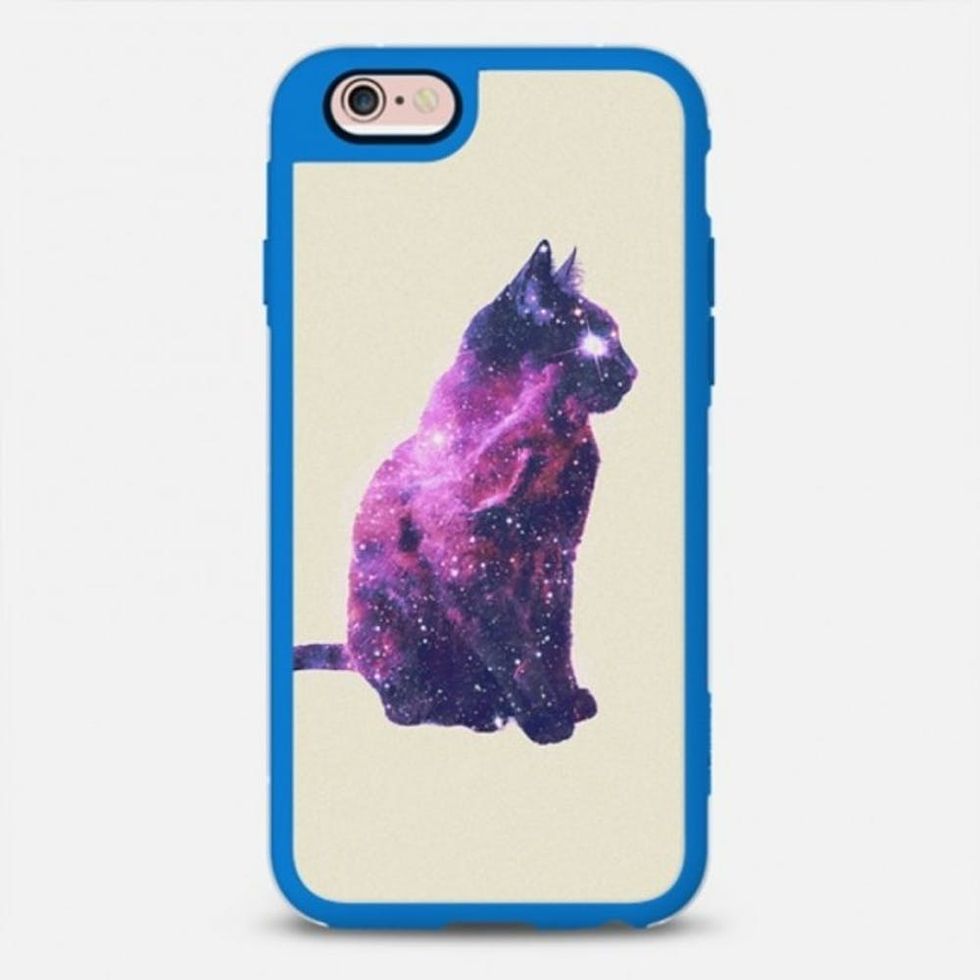 3. Space Cat iPhone Case ($40): Cats and space: It doesn't get much better. Show your love for both with this super cute, blue-lined iPhone case.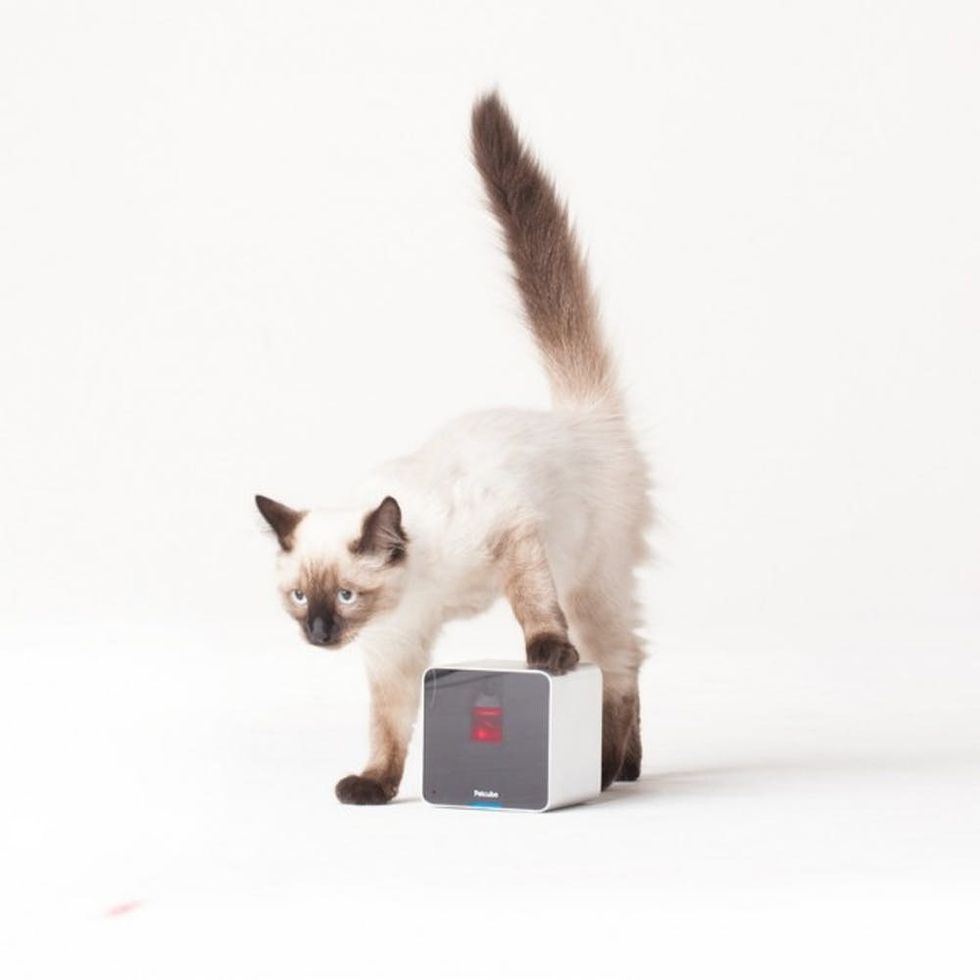 4. Pet Cube ($200): Never wonder again what your cat is up to. The Pet Cube allows you to interact with your pet as well as check in on what they're up to all day from your phone. Now playing with your pet doesn't have to stop just because you have to leave.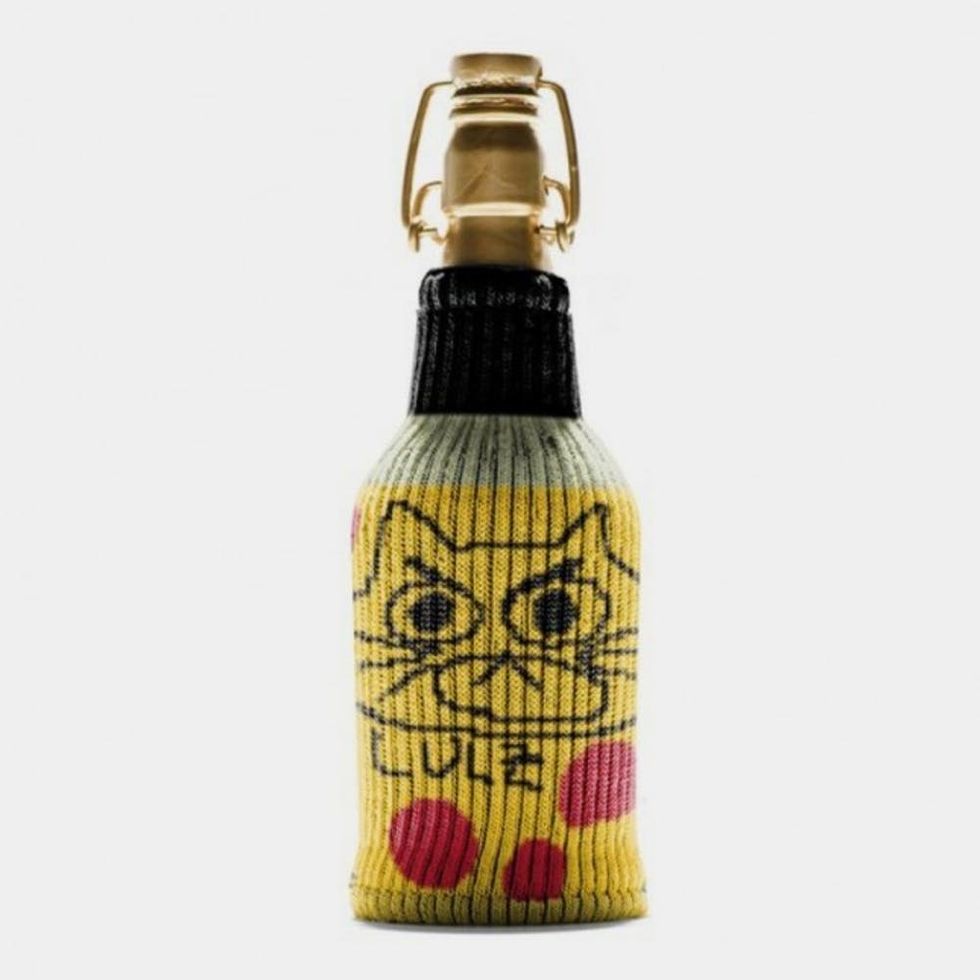 5. Cat Beverage Cooler ($10): If you've got an event that calls for keeping beverages cool — tailgating anyone? ;) — this cat beverage cooler is a no-brainer for cat connoisseurs.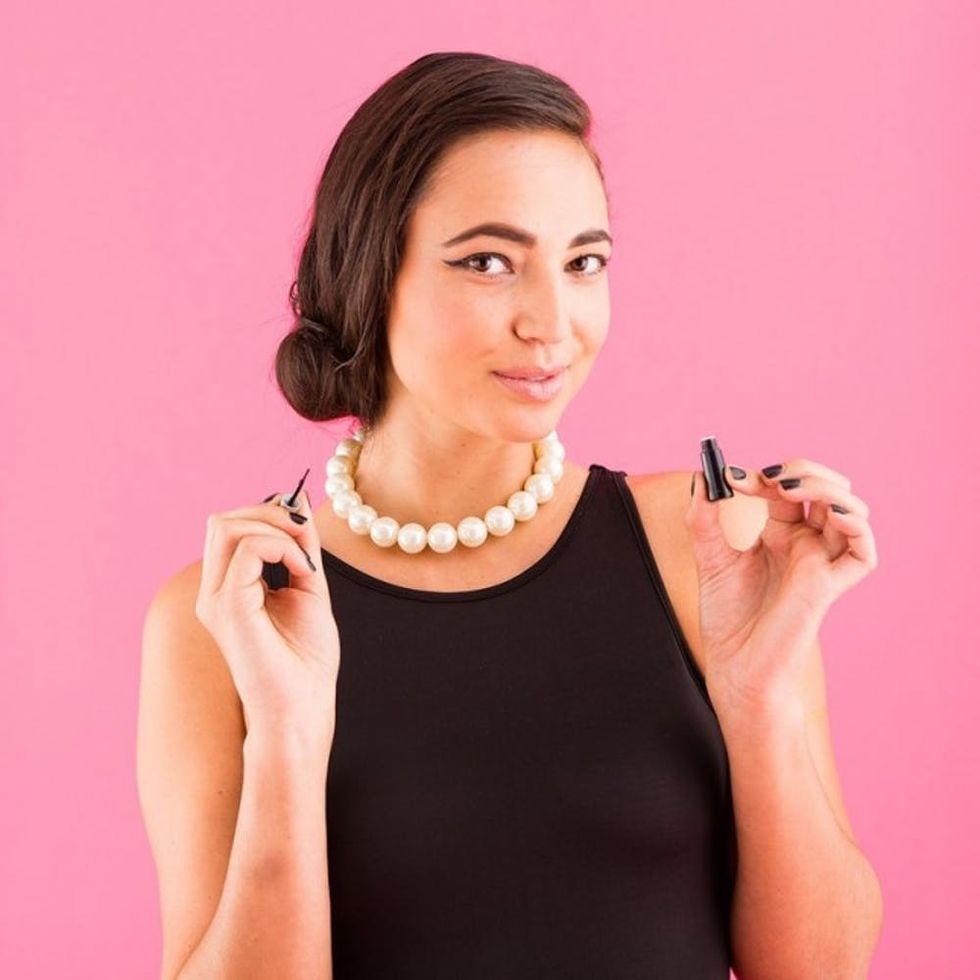 6. Cat Eye Makeup Kit ($35): Here's a more subtle nod to the greatness of cats. This kit contains everything you need to nail that elusive perfect stroke for eye makeup that is the cat's meow.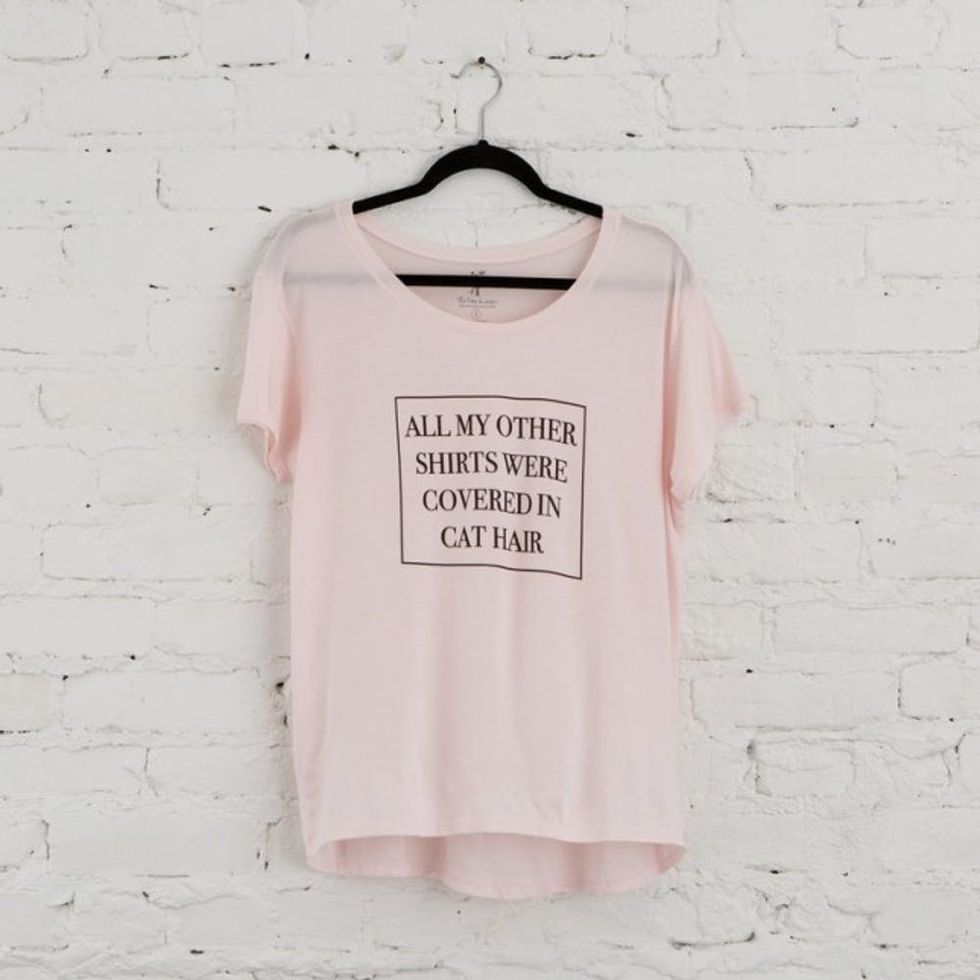 7. Cat Hair Shirt ($38): Hilarious and — frankly — true. It's perfect for tossing on under a cute cardigan for brunch with your gal pals.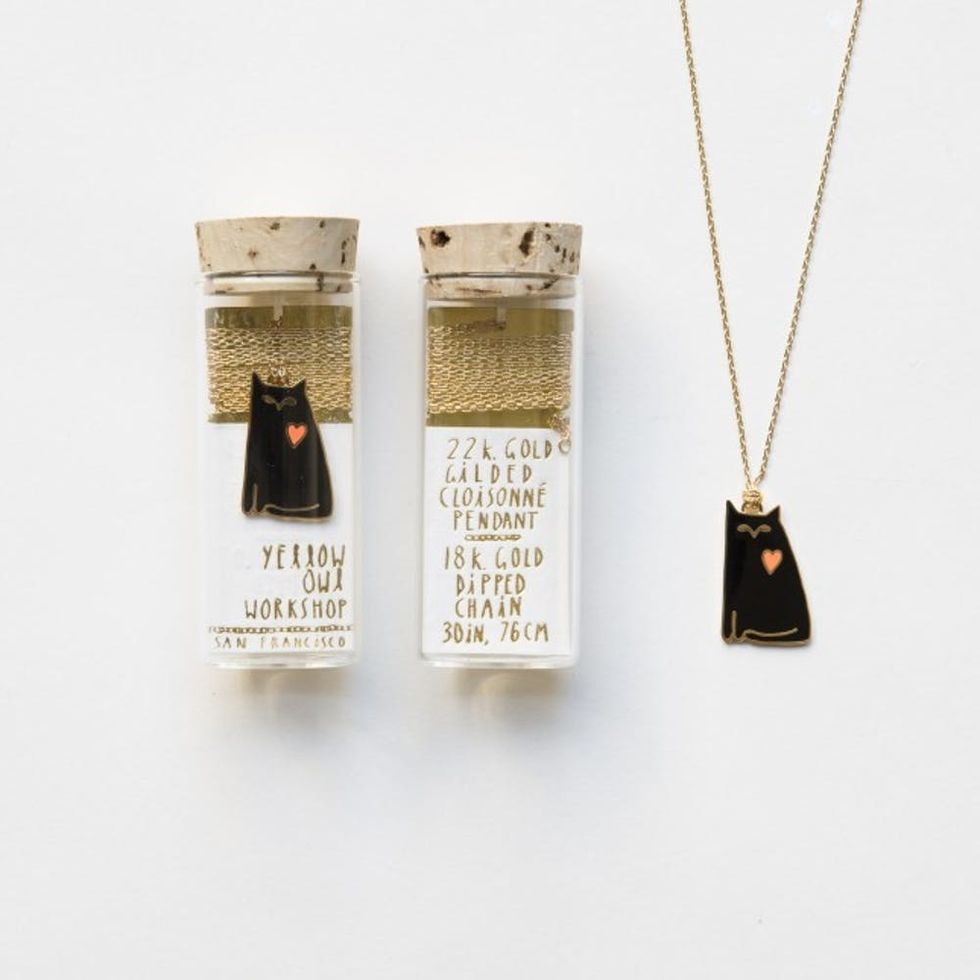 8. Cat Love Pendant ($44): This cat charm necklace is, well… charming! Layer it on with a few other gold necklaces and let this little guy subtly steal the show.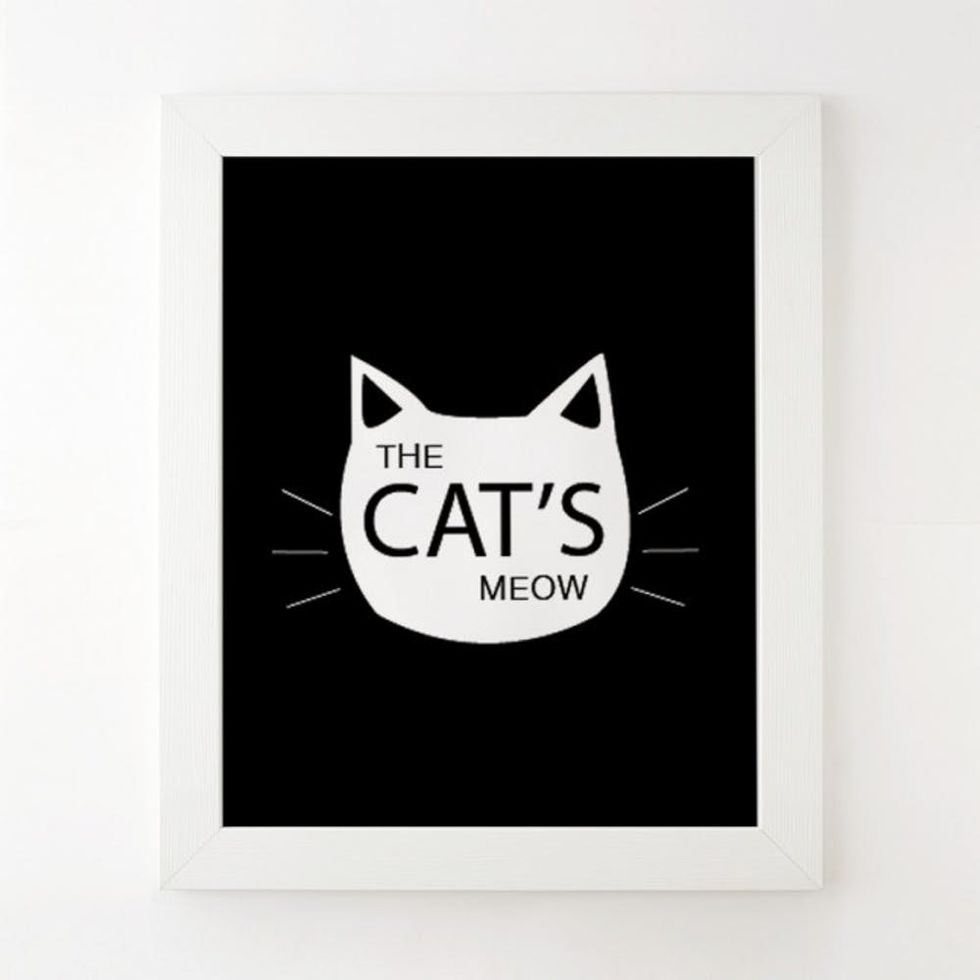 9. Meow Print ($17): Hang this next to your closet or near the place you get pretty every morning for a designerly reminder of how fab you are. Or take it in another direction and glam up your cat's nook with this adorable print.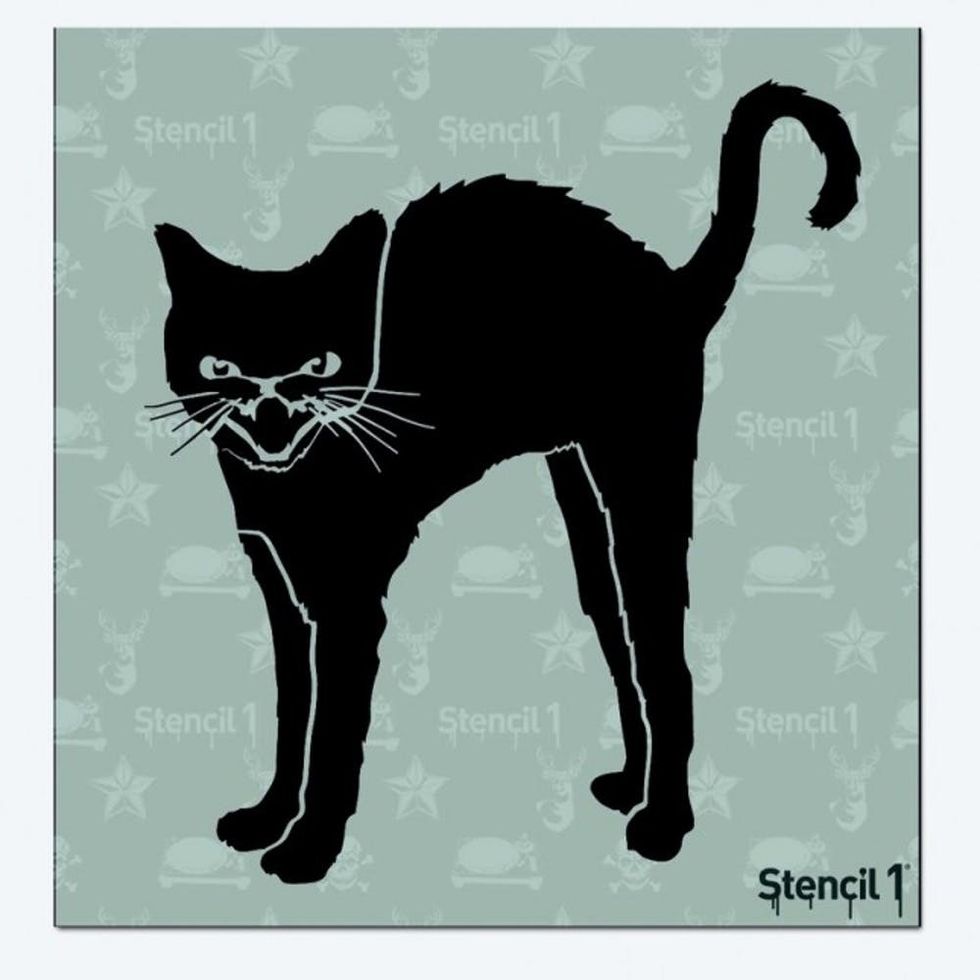 10. Black Cat Stencil ($6): Forget birds: Put a cat on it, with this stencil — from pumpkins to t-shirts and everything in between.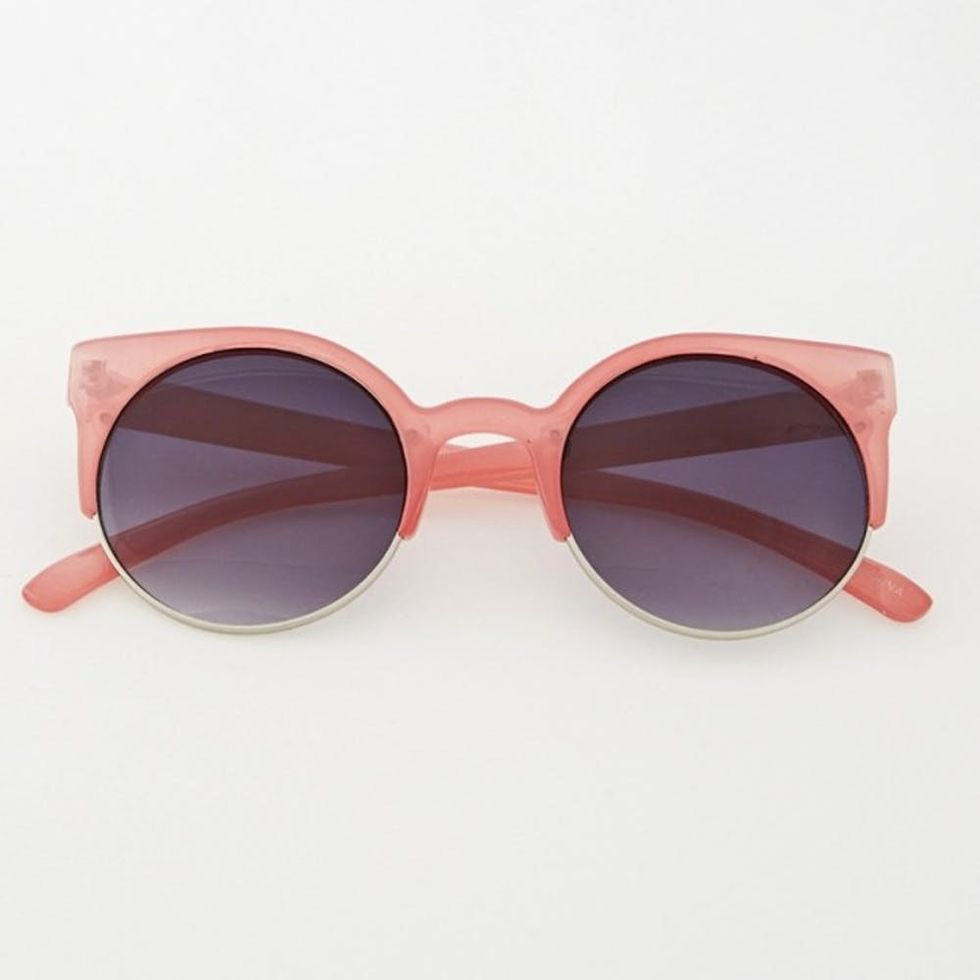 11. Cat Eye Sunglasses ($10): Shield your pretty eyes in style with the universal choice of eye-wear for cat ladies everywhere: cat-eye sunglasses.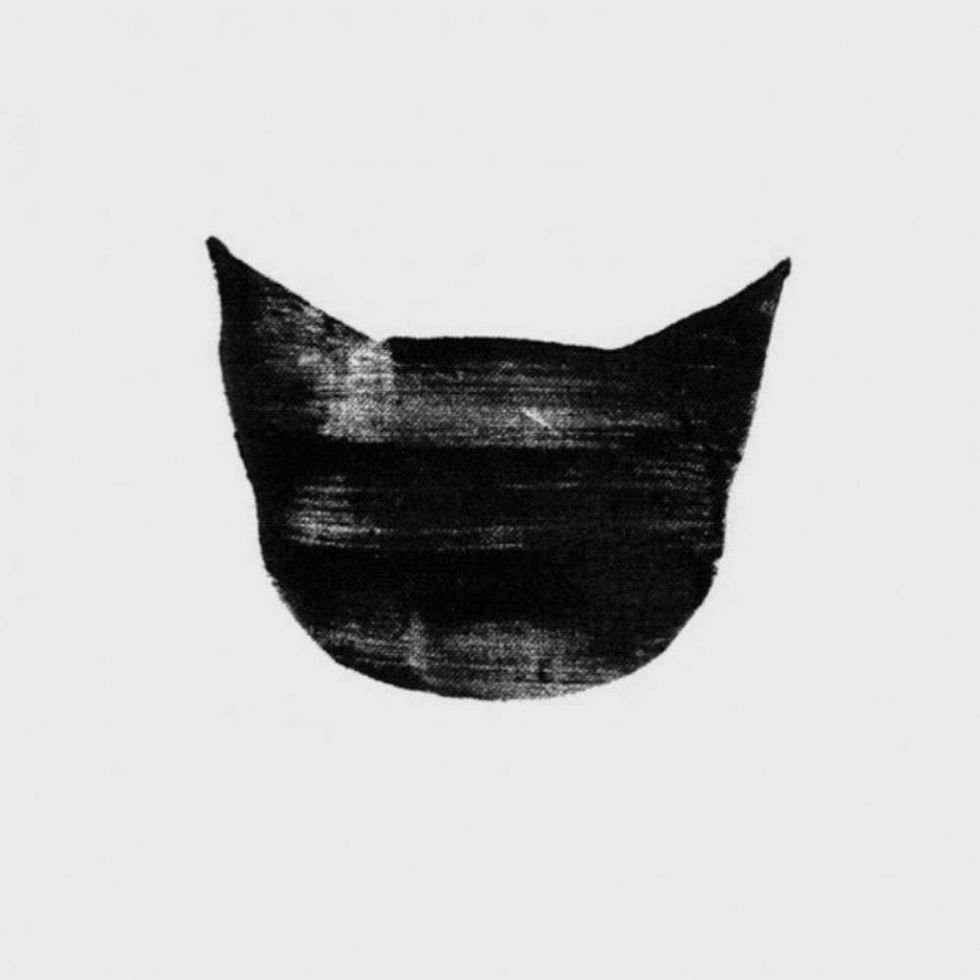 12. Cat Tat ($5): If you're thinking about taking the plunge and going for the real thing (cat tats FTW!), give it a test drive with this temporary cat tat.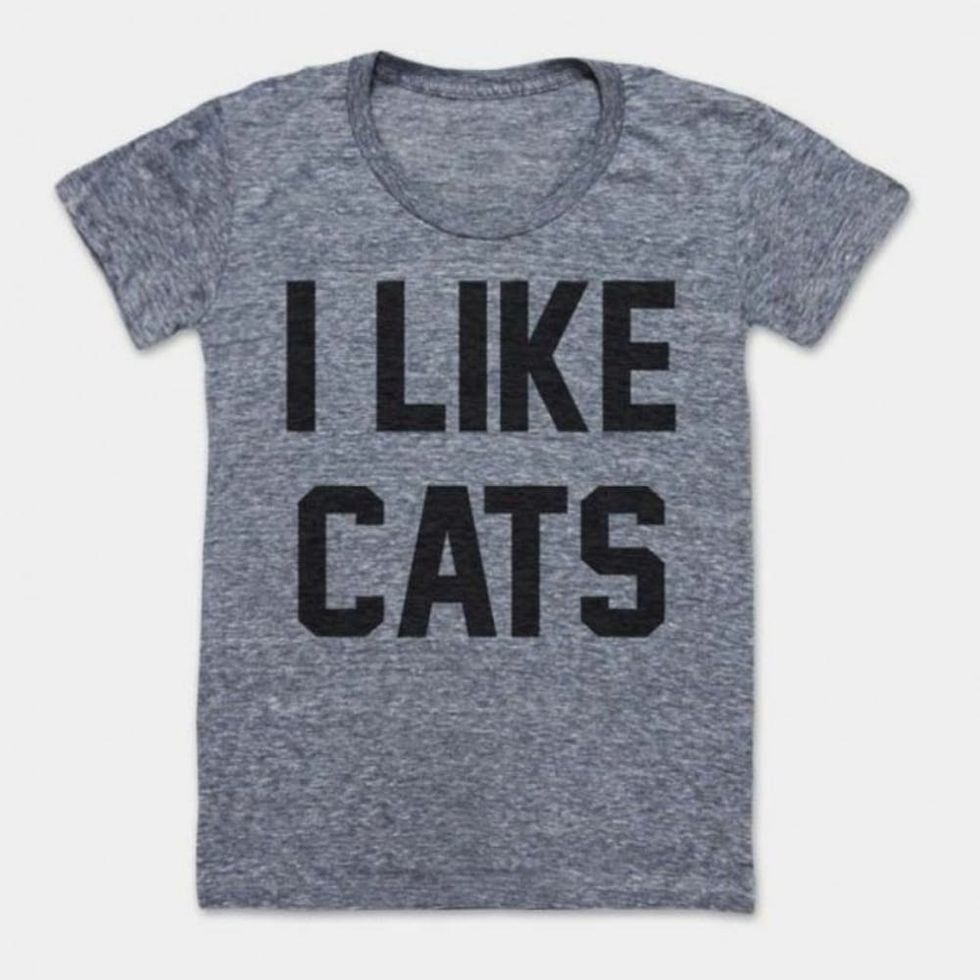 13. I Like Cats Tee ($24): This piece is a natural-born conversation starter. Next thing you know, cuties will be coming out of the woodwork to talk shop (and by "shop," we mean cats) with you.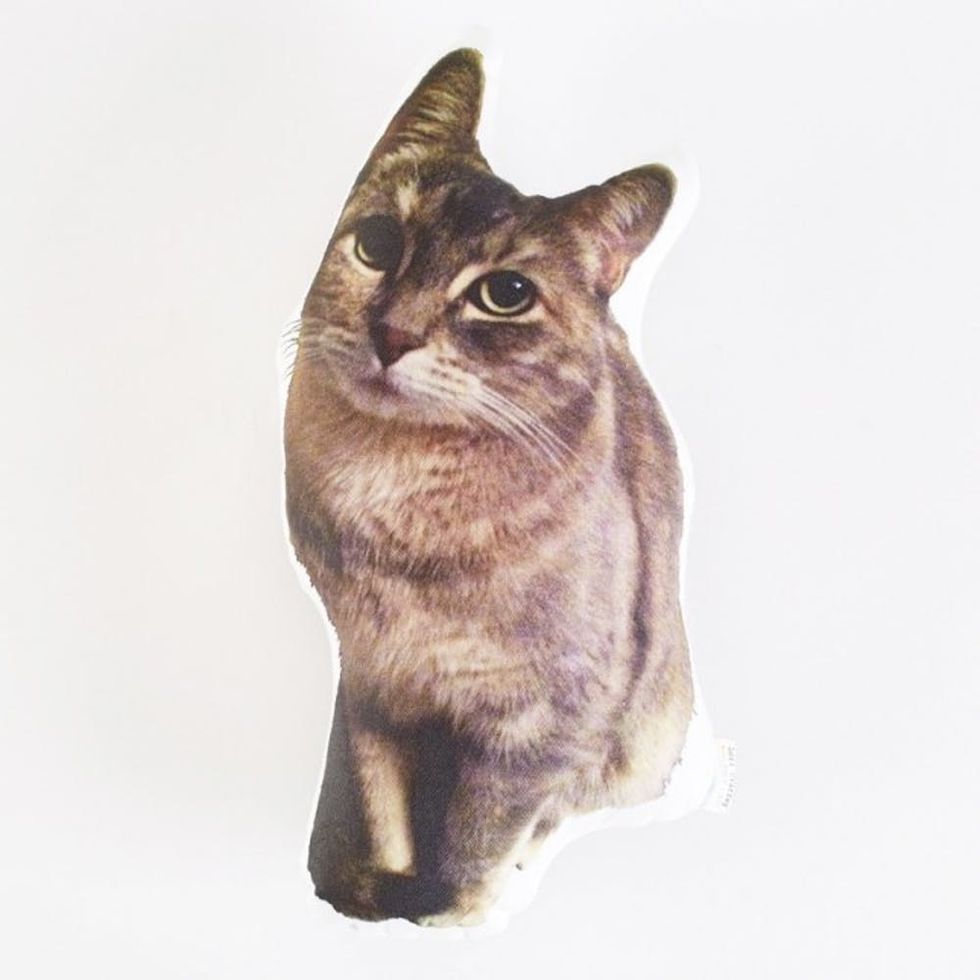 14. Customizable Pet Pillow ($58): Maybe you're a cat lover but aren't quite ready for the commitment that comes with being a pet owner. If so, this pillow is the next best thing. If you've got a furry critter of your own, there's hardly a better way to honor their awesomeness than casting a pillow in your furry friend's likeness.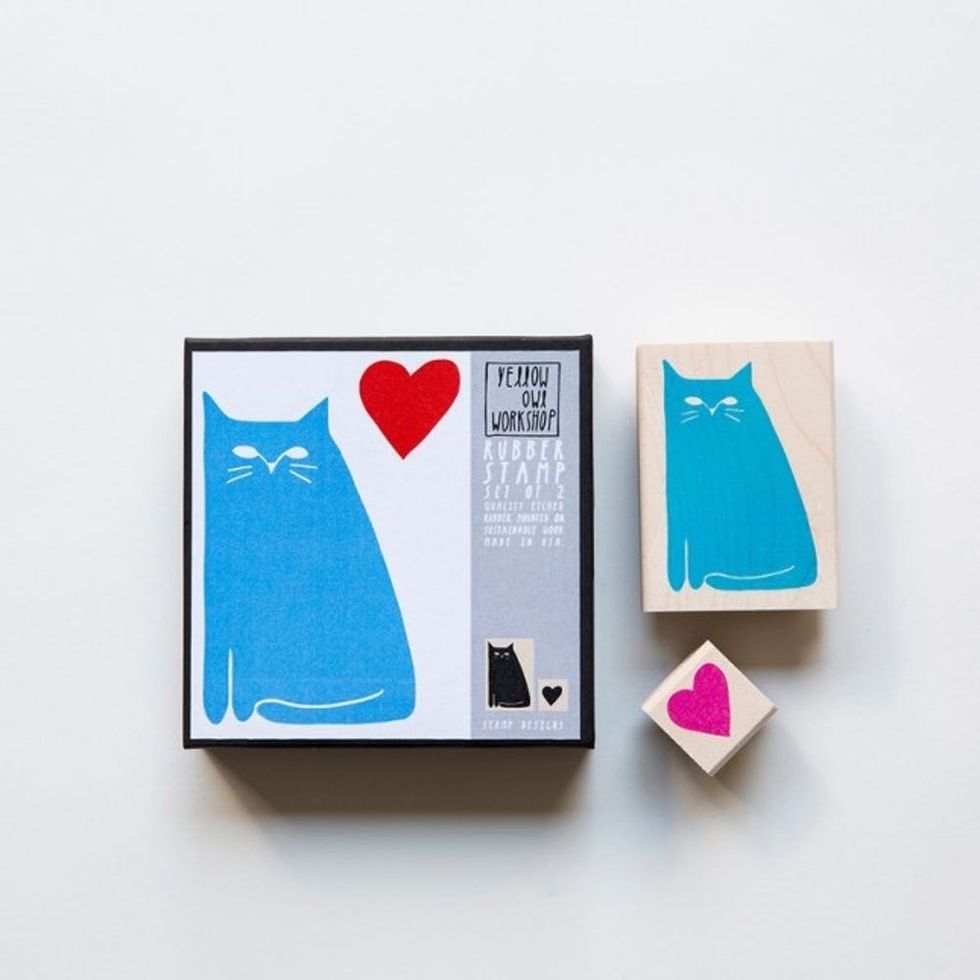 15. Cat Stamp Set ($14): Put some cat stamps everywhere! Decorate letters, envelopes, rent checks, notebooks, regular books… the list goes on and on.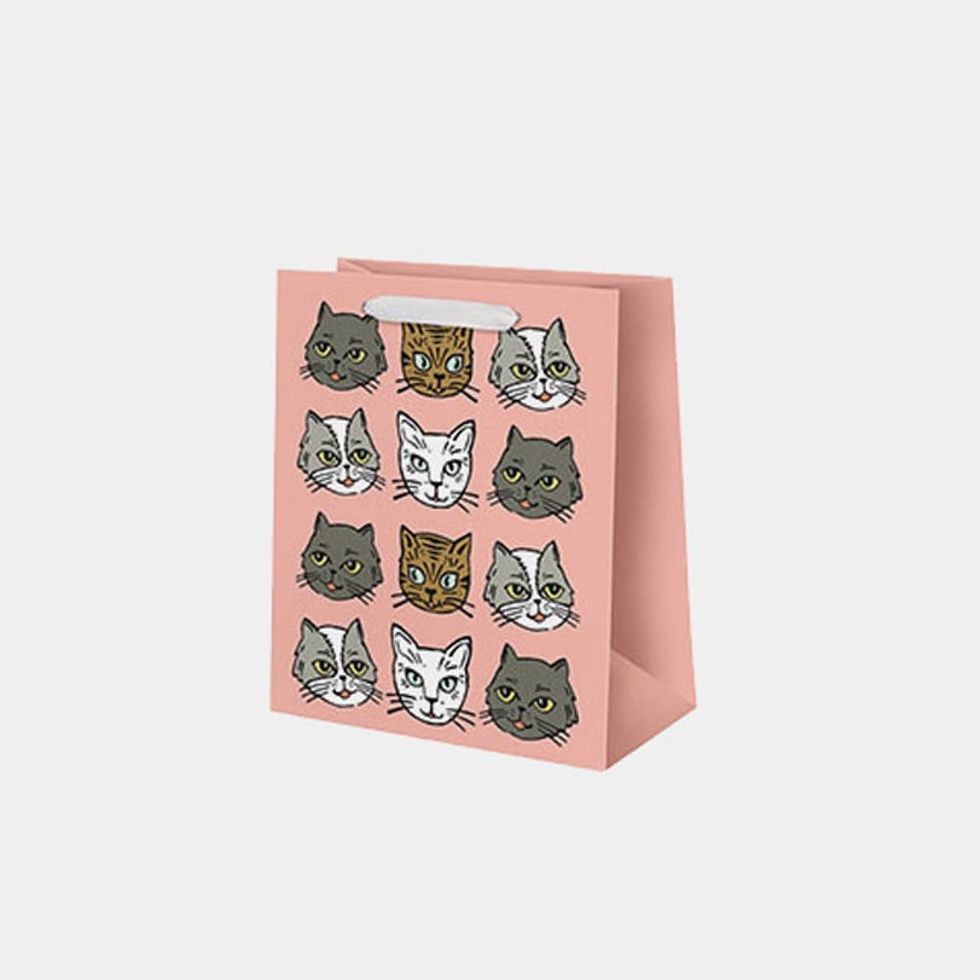 16. Gift Bag ($5): If you're gifting anything to a cat lover, there really isn't a better package to deliver it in. We suggest filling it with some of the other cat goodies on this list.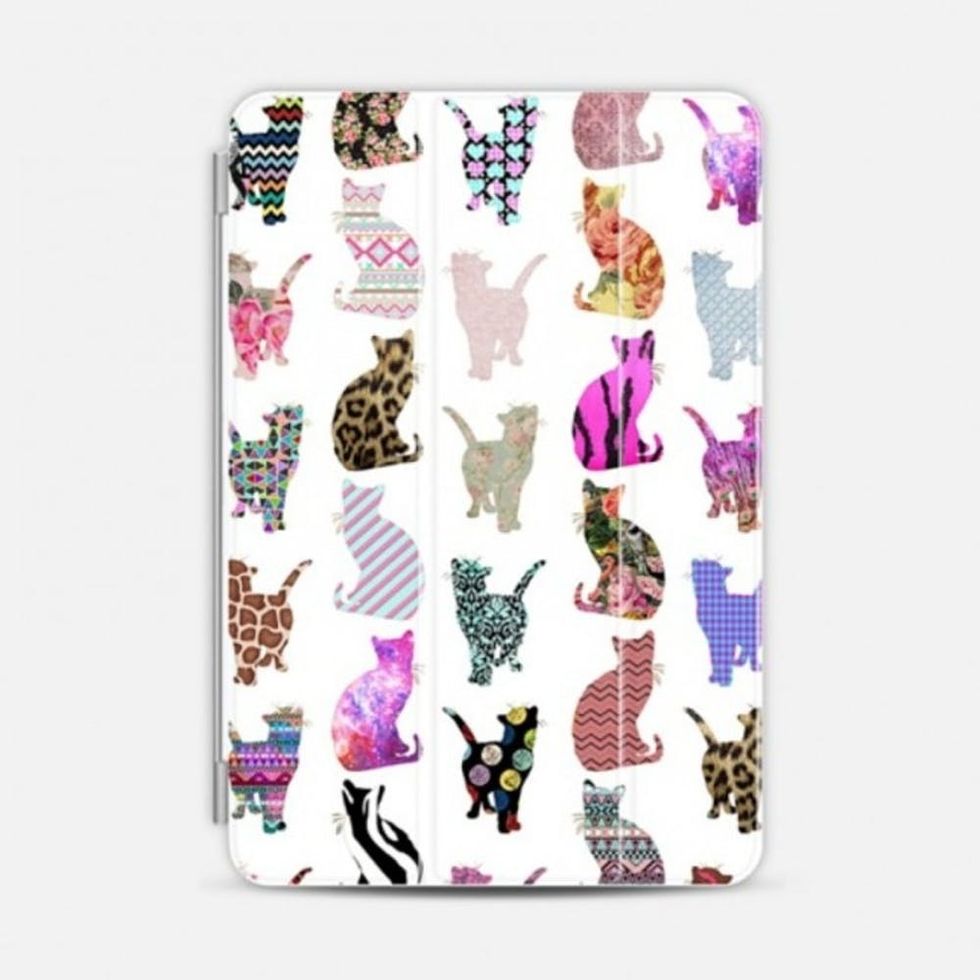 17. iPad Mini Cat Cover ($40): Keep your iPad mini safe and stylish with this cat cover. It's the equivalent of shouting your love for furry felines (and for classic prints) from the top of the mountains.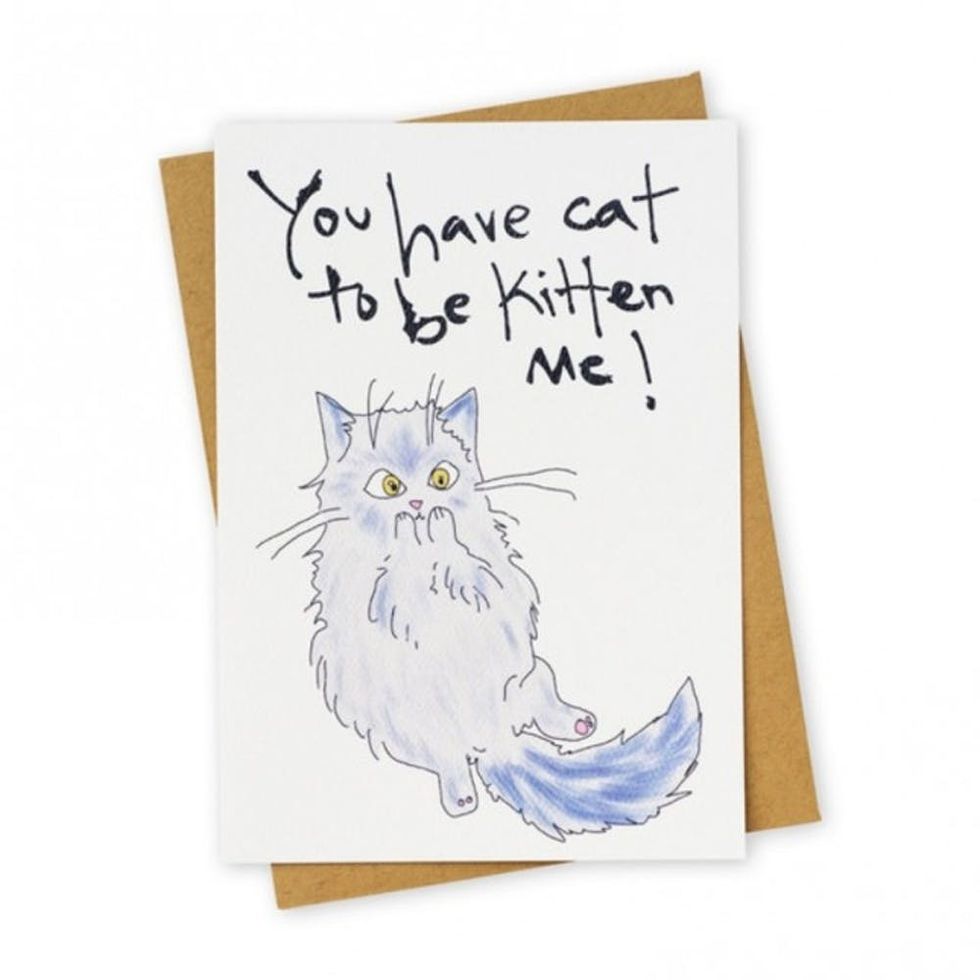 18. You Have Cat to Be Kitten Me Card ($5): You're married? You're turning 30 and don't look a day over 22? You adopted a pet? You got that hard-earned promotion? There isn't an occasion we can think of that this punny card wouldn't be perfect for.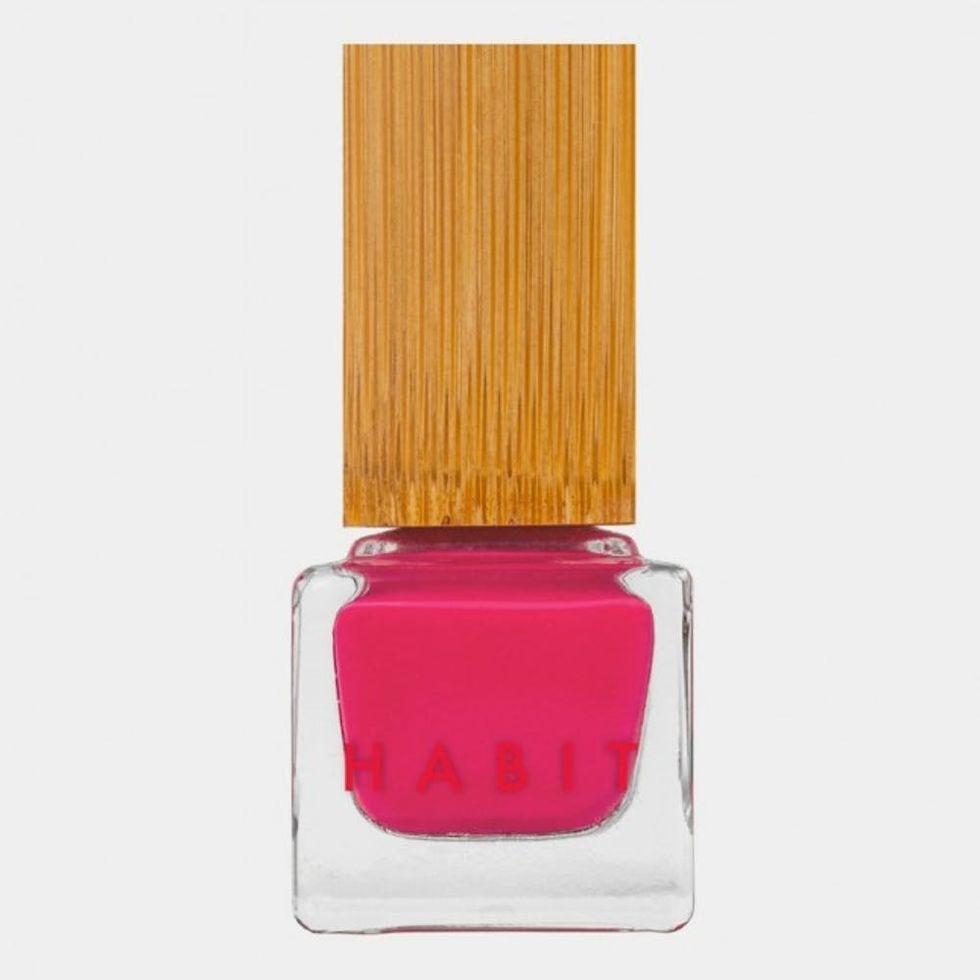 19. "Kitten" Nail Polish ($18): Here's another subtle and chic way to channel cats in a stealthy way. When you glance down at your nails typing away during a long day of work, you'll absolutely smile to yourself when you remember that the name of this nail polish is "Kitten."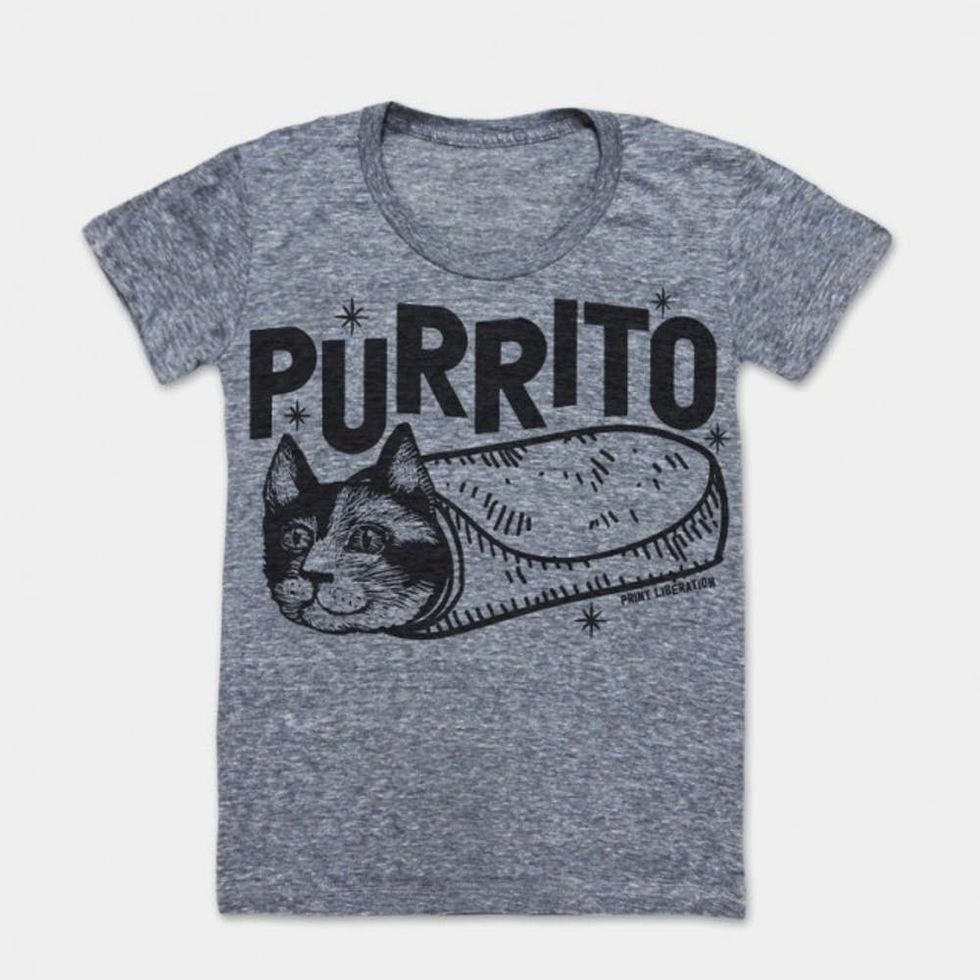 20. Purrito Tee ($24): This play-on-words tee is so good, it borders on genius. We suggest wearing it on a day you might be planning to eat Chipotle for lunch. You might end up with a free burrito (or should we say purrito?) for this level of awesomeness.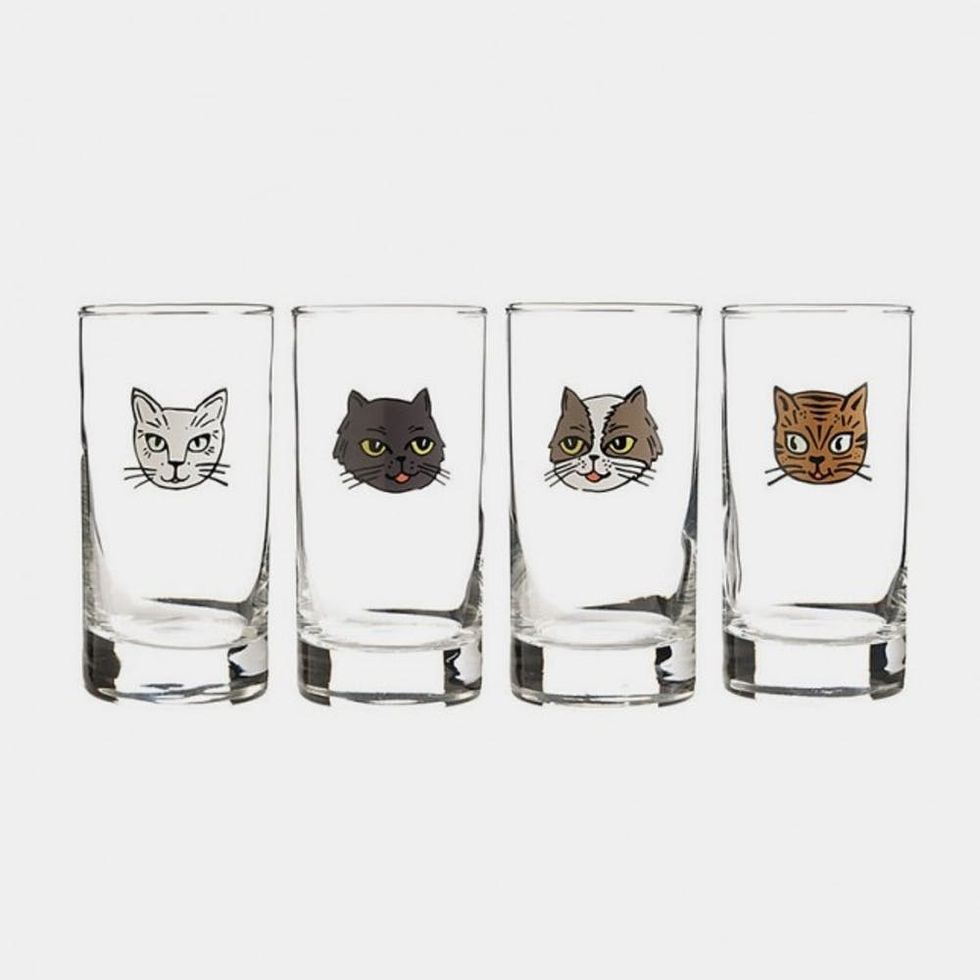 21. Cat Shot Glasses ($20): Hosting a get together for fellow cat lovers? This set of four shot glasses are the purr-fect accessory, especially if they're filled with sips of Top Cat Cocktail.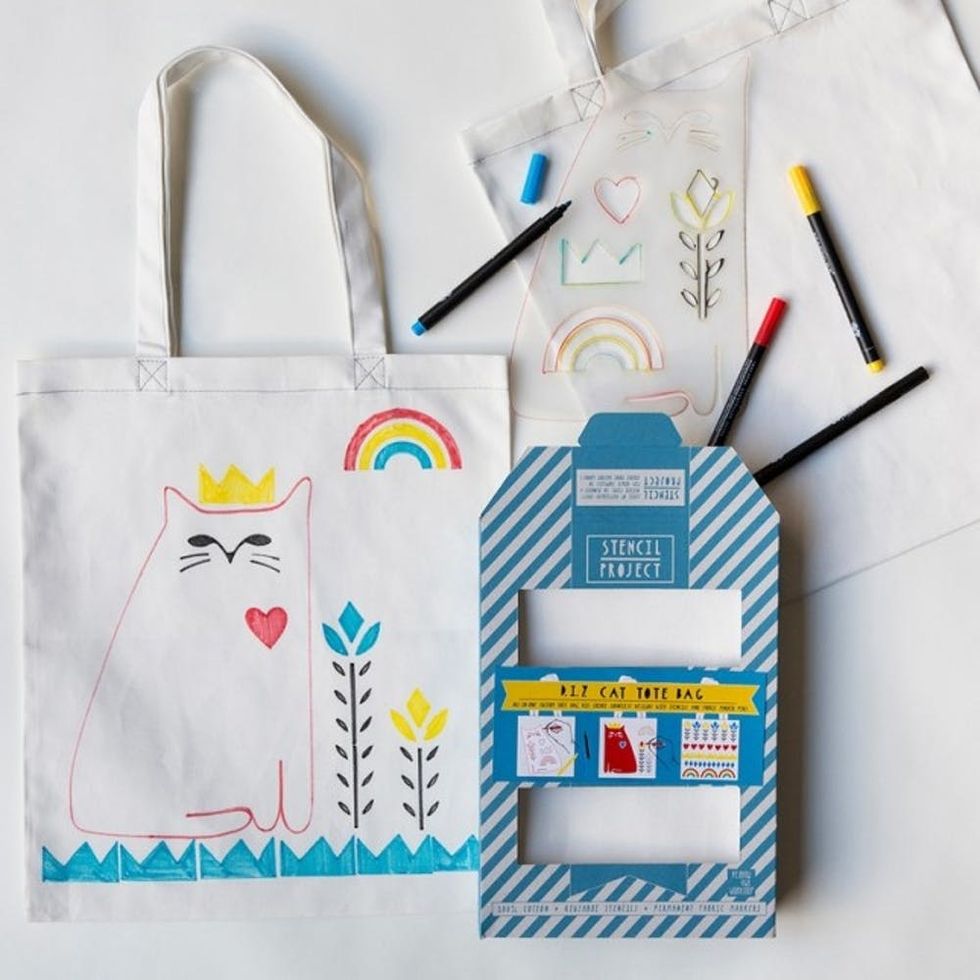 22. Cat Stencil Tote Bag Kit ($25): When off-the-rack cat glam just won't do, style it up yourself with this stencil kit. It includes everything you need (even the tote!) to create a DIY cat bag.
Which of these cat-tastic items are speaking to your soul? Spill in the comments below!