I Can't Believe These Are Healthy Brownies!
May 07, 2013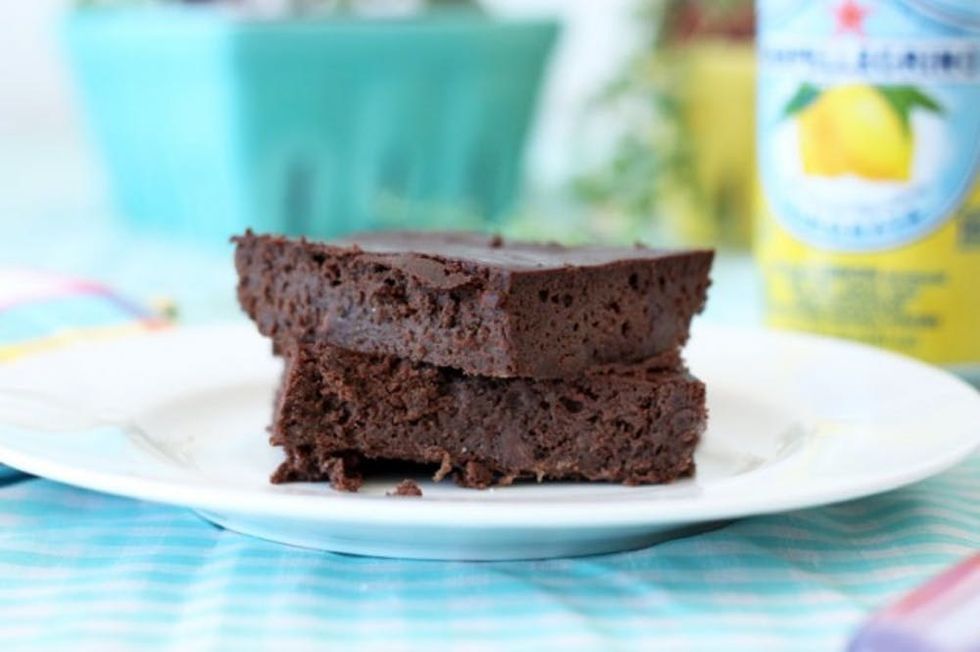 ---
So what makes these brownies healthy? We're glad you asked. We removed some of the fat and all of the flour by substituting ground black beans. We changed the remaining fat to healthy olive oil, reduced the overall sugar content, and used honey to sweeten only slightly. We kept the chocolate chips and we'd say they're a necessary addition. The recipe yields 16 brownies at 113 calories each with 4 grams of protein and 8 grams of fiber.
Ingredients:
– 1 can black beans. rinsed and drained
– 1/3 cup olive oil
– 3 egg whites
– 1/3 cup honey
– 1/4 cup cocoa powder
– 1/2 teaspoon baking powder
– 1/2 teaspoon salt
– 1/2 cup semisweet chocolate chips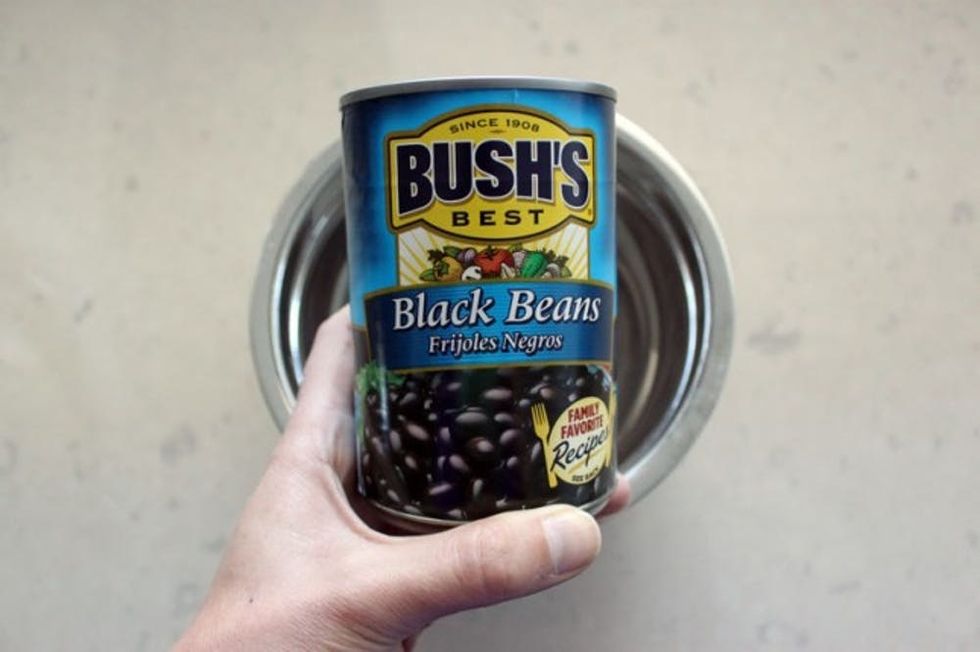 Yes, the secret ingredient is black beans!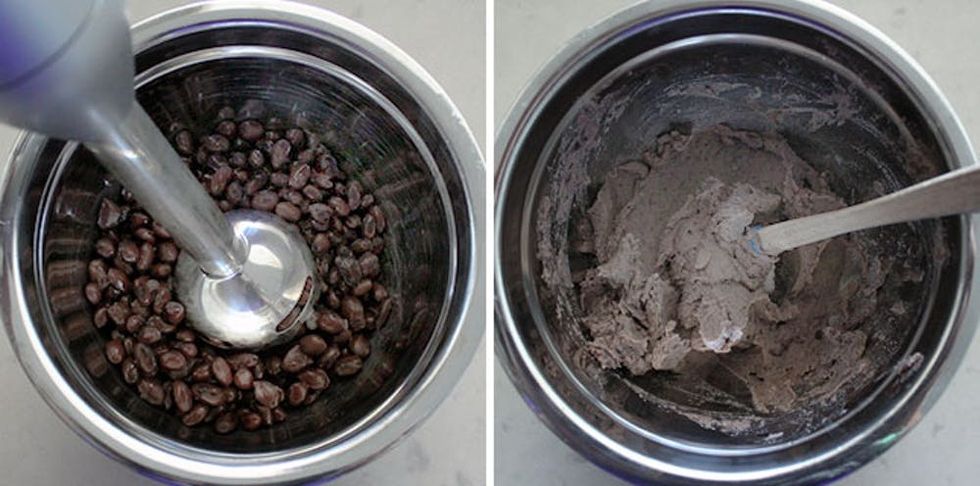 Start by blending your black beans in a large bowl using an immersion blender or small food processor.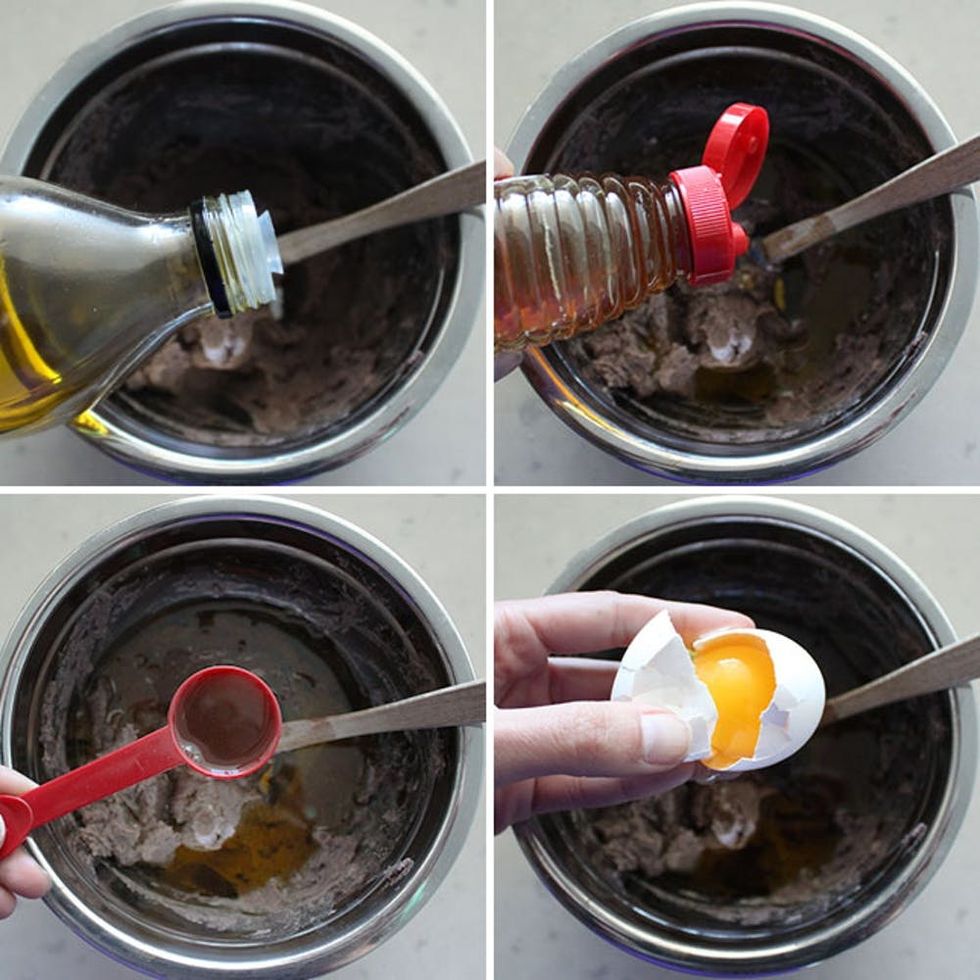 Add the remaining wet ingredients (olive oil through honey) and whisk until blended.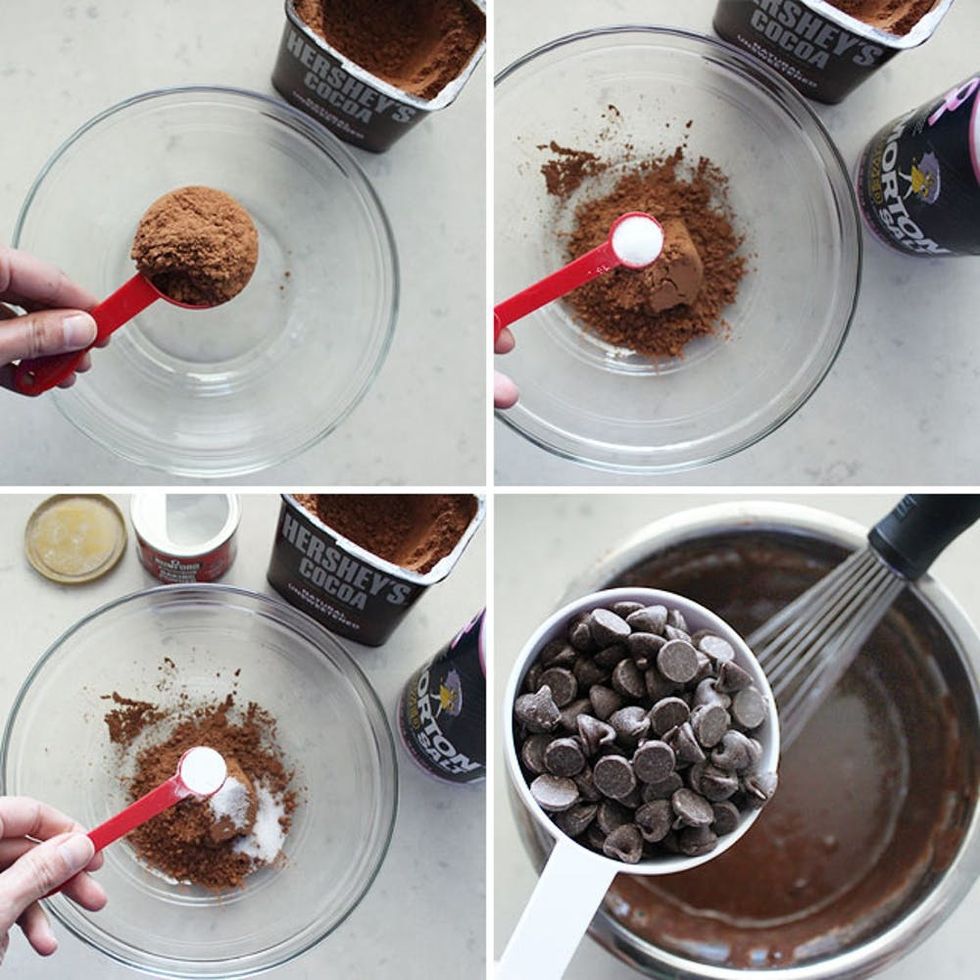 In a separate bowl, mix together the dry ingredients (cocoa powder through salt). Add the dry ingredients to the wet and whisk again until just incorporated. Stir in the chocolate chips.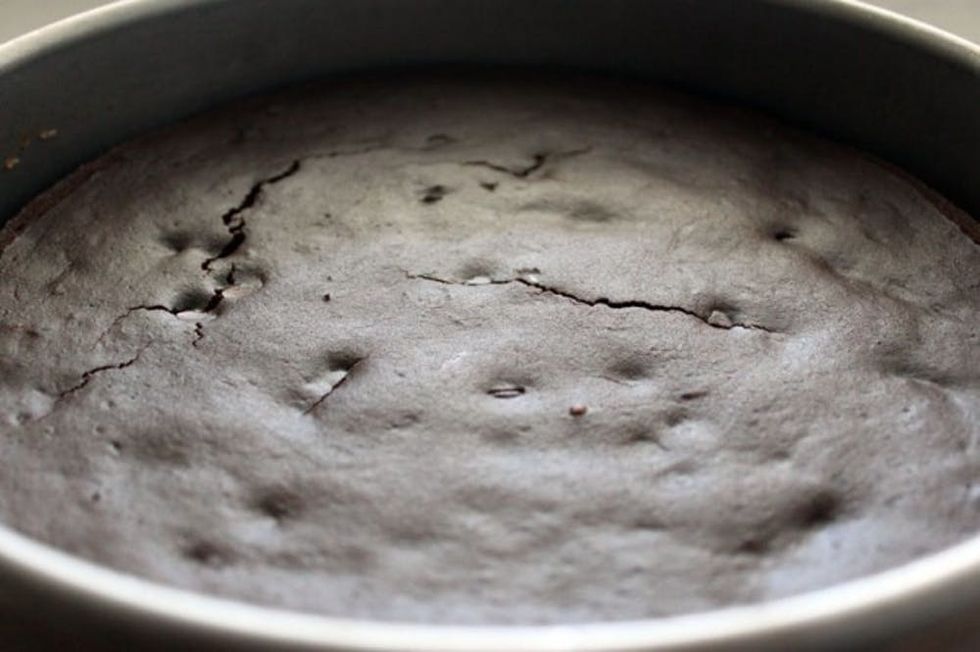 Pour into a greased 8″ x 8″ pan and bake for 20 to 25 minutes, or until firm when touched.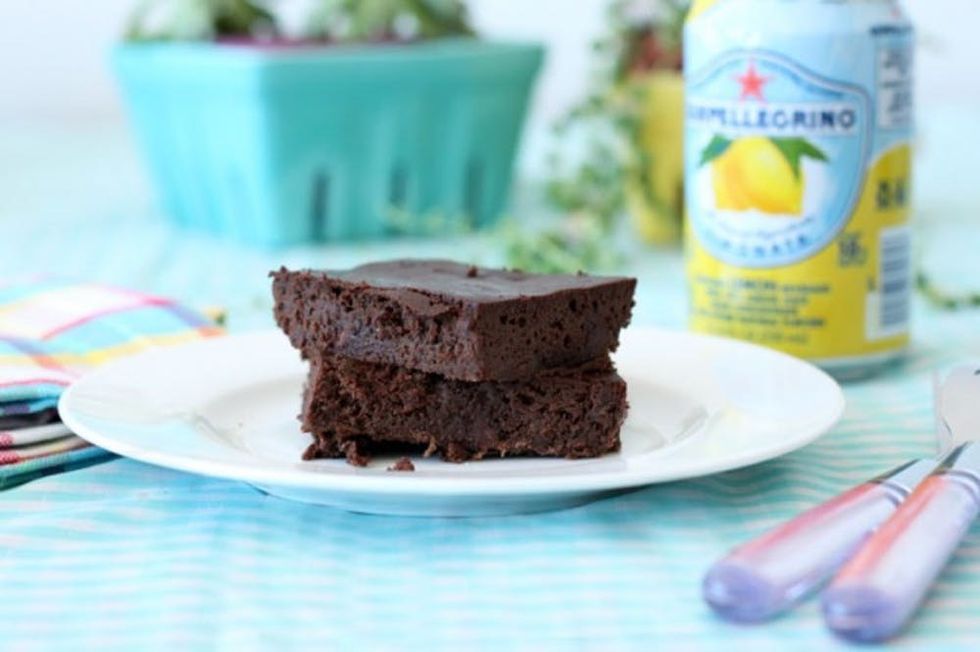 Let cool and then cut up for serving. Refrigerate any leftovers and consume within 2 days! Without the flour, these brownies are pretty moist and don't last quite as long as a normal brownie.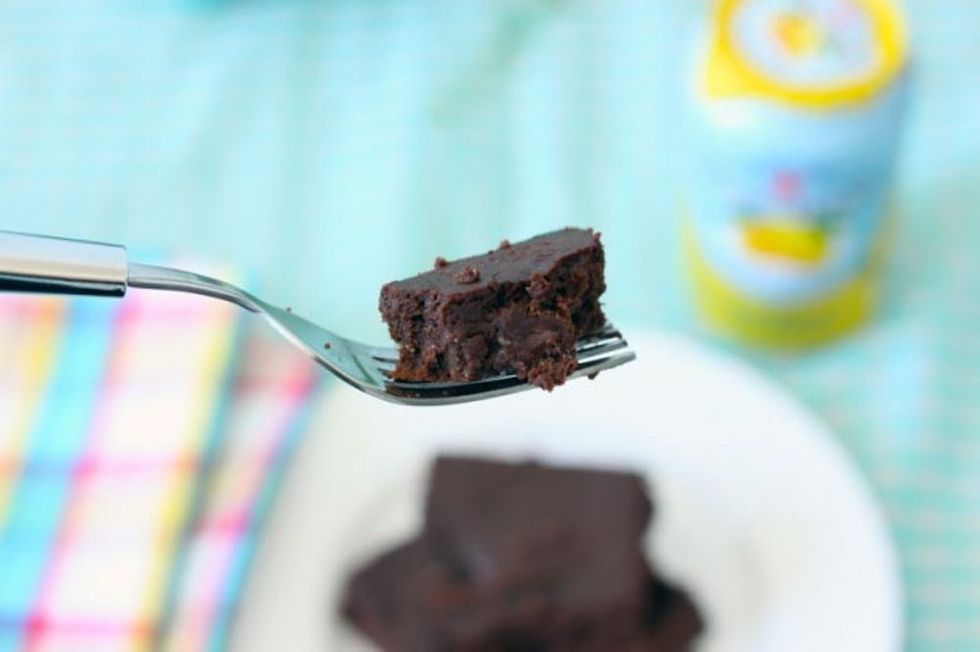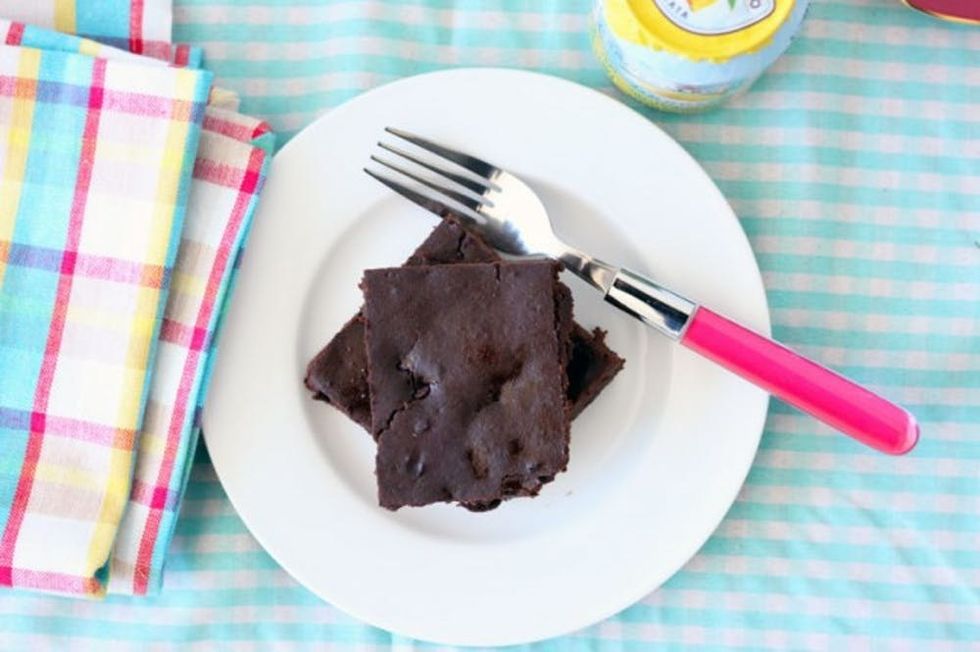 What are your favorite healthy hacks? Let us know in the comments section below. And if you make our recipes, send us a photo on Twitter or Facebook!