Deliciously Easy and Healthy Dorm Room Recipes to Get You Through the Day
Aug 17, 2017
Okay, I'll be honest: It's been *quite* some time since I was a college co-ed. But that doesn't mean I don't remember the days of cooking food on a hot plate and microwaving lots and lots of EasyMac. (Granted, dorm room cooking has definitely gotten a makeover.) The hardest part about cooking in your dorm room is making sure you're avoiding the meals that are quick to make but hard on your health. This semester, we're going to show you a breakfast, lunch, and dinner recipes that are easy, healthy, and light on your wallet. Scroll on!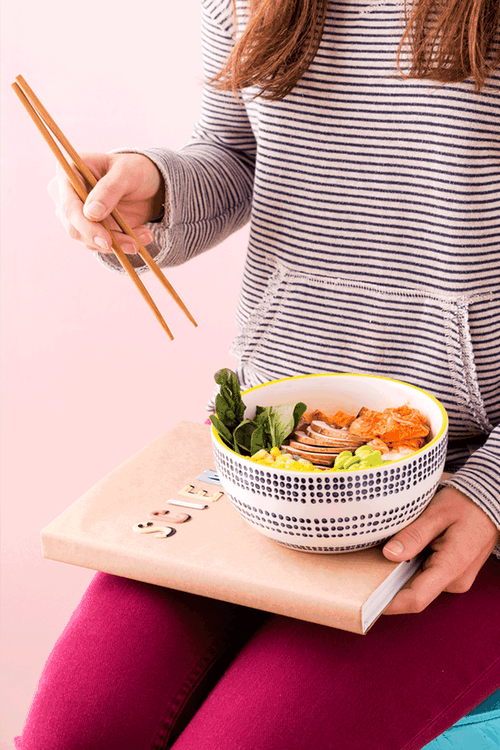 ---
Breakfast: PBB Rollup RECIPE
This breakfast was a classic in my house growing up, but we're taking it to the next level with some added health boosts. Flaxseed is packed with antioxidants, fiber, and Omega-3s, and is perfect for topping off your granola. Pair it with nutrient-rich bananas, andyou'll be sure to feel sharp and energized for your morning classes.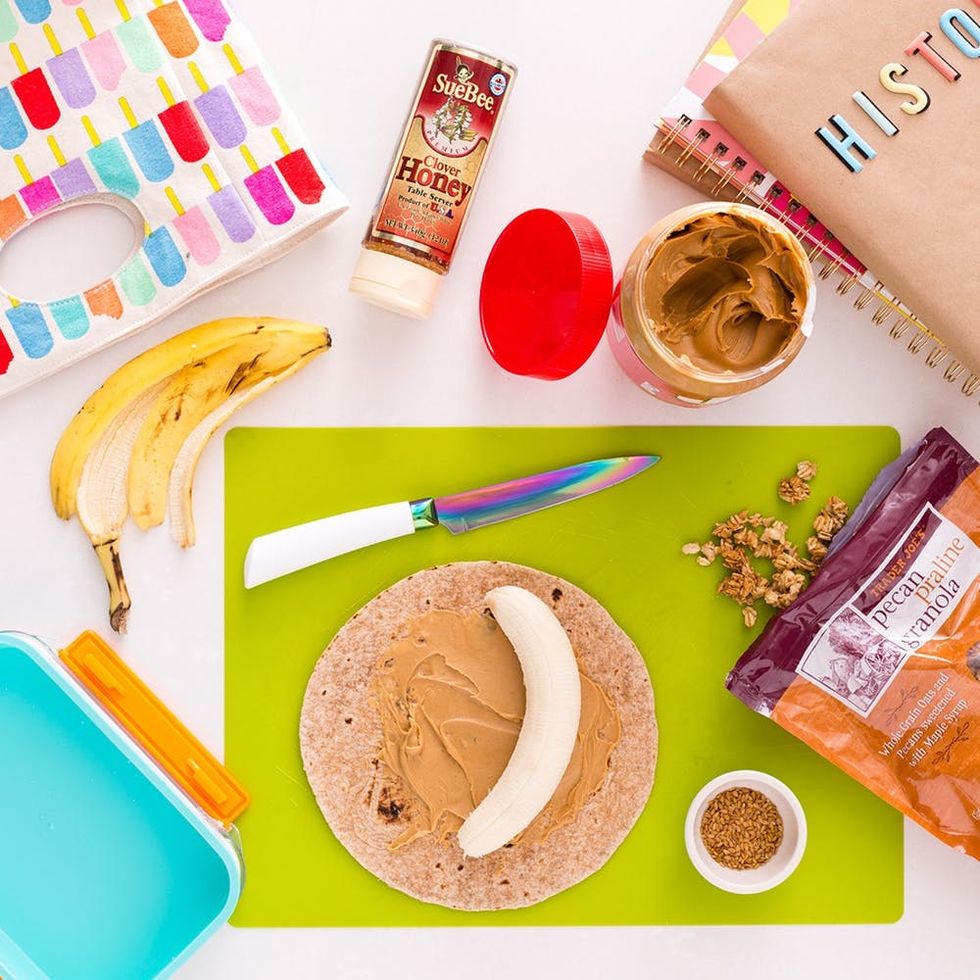 Ingredients:
Instructions: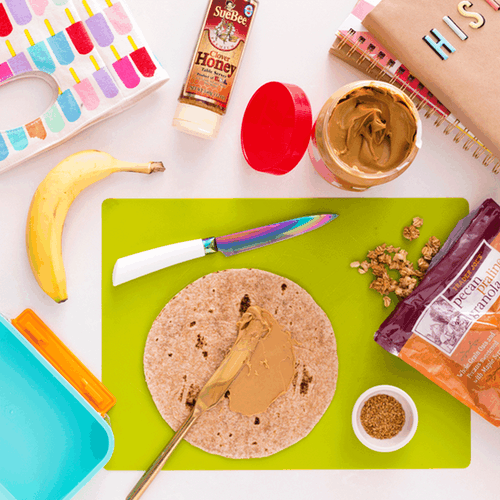 Lunch: Southwest-Tuna Stuffed Avocado RECIPE
Canned tuna was seriously a life-saver for me when I needed a low-fat, high-protein meal in college. Combined with avocado and Greek yogurt (as an alternative to sour cream), this lunch is sure to keep you satiated all day, while keeping unnecessary calories at bay.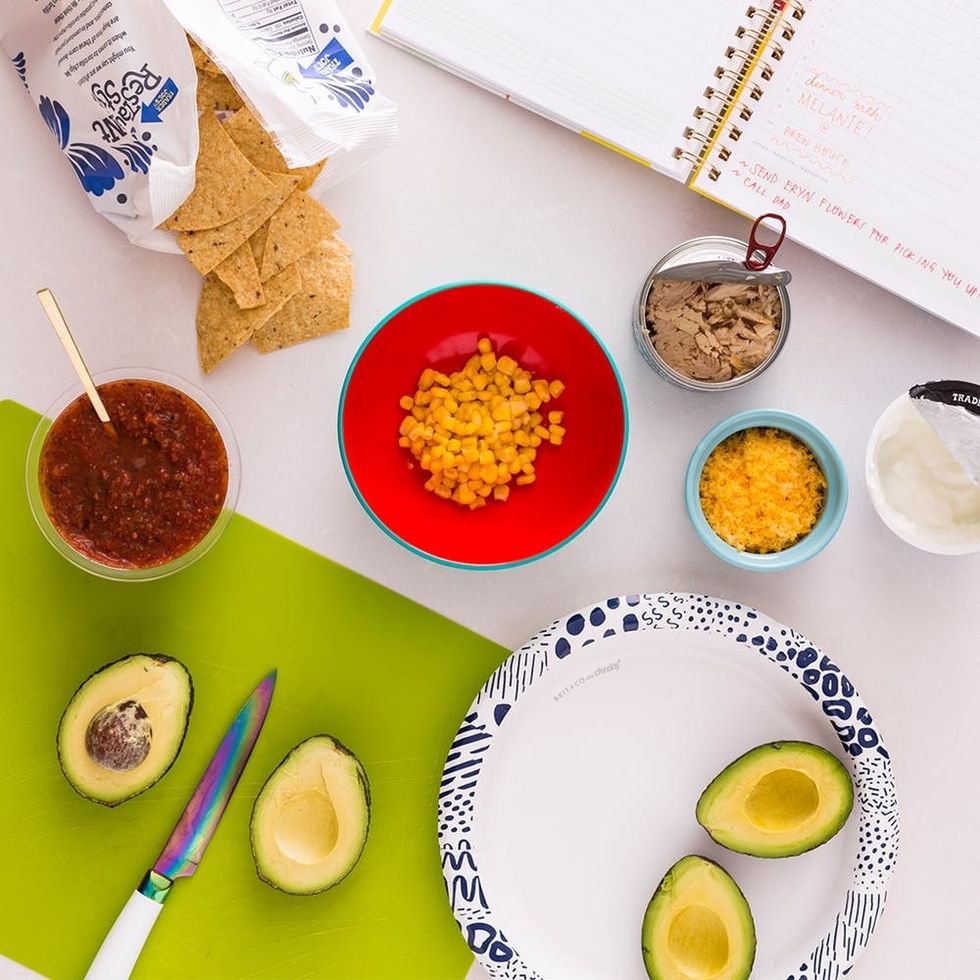 Ingredients:
Instructions: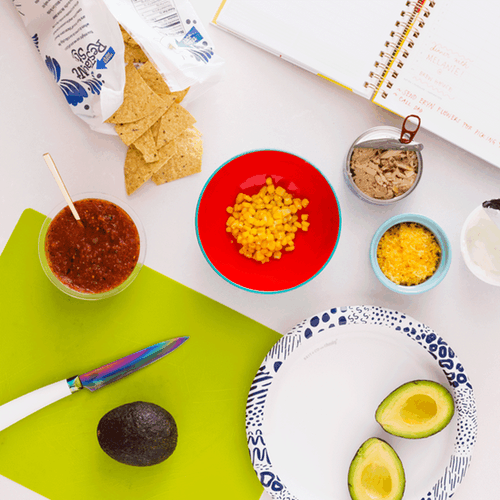 Dinner: Kimchi Tofu Ramen REcipe
Turn your stove-top ramen into restaurant quality with some fresh vegetables and tofu. Add in some soy beans and kimchi (Korean spiced, fermented cabbage and vegetables) for an added boost of nutrients. In addition to being a low-calorie and high fiber side, the kimchi's fermentation process makes it rich with probiotics that aid in digestion, and it's been known to fight off various infections.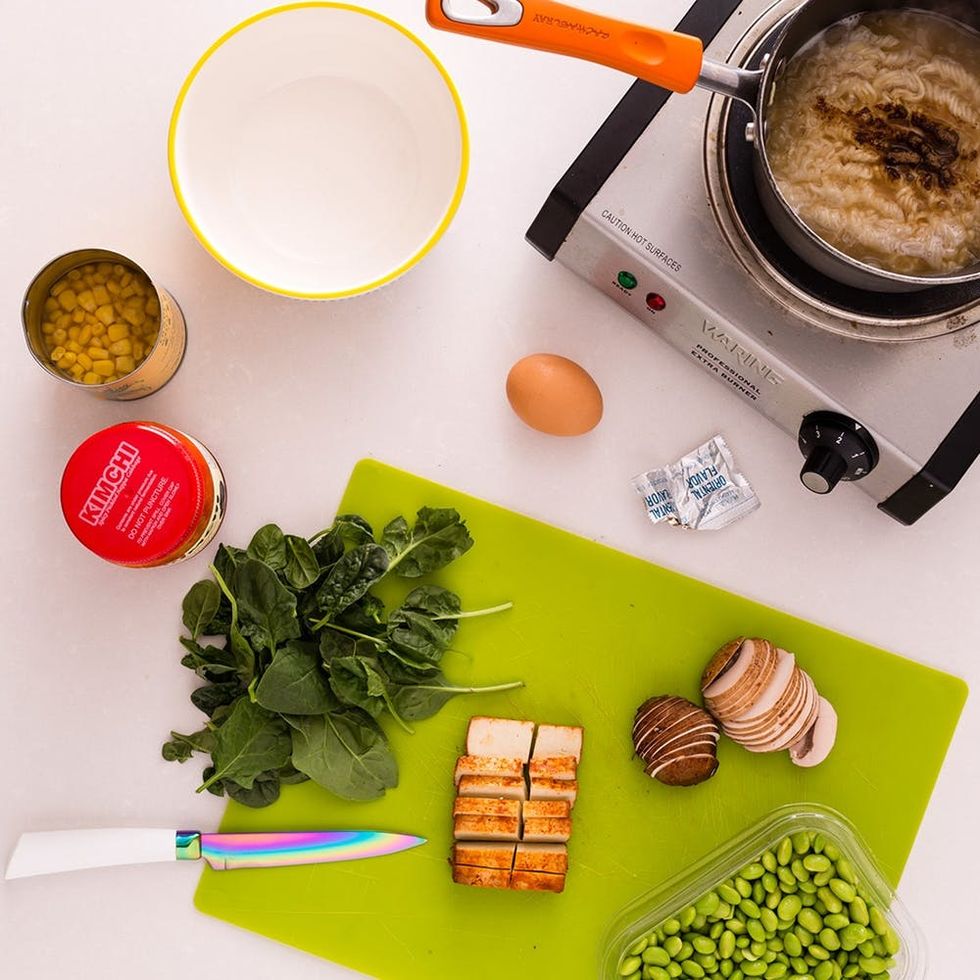 Ingredients:
Instructions: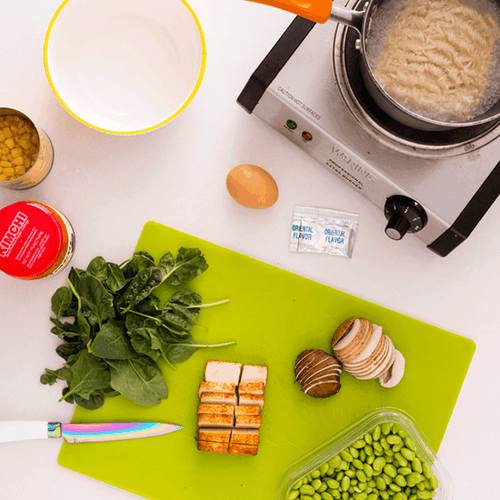 Bon appétit!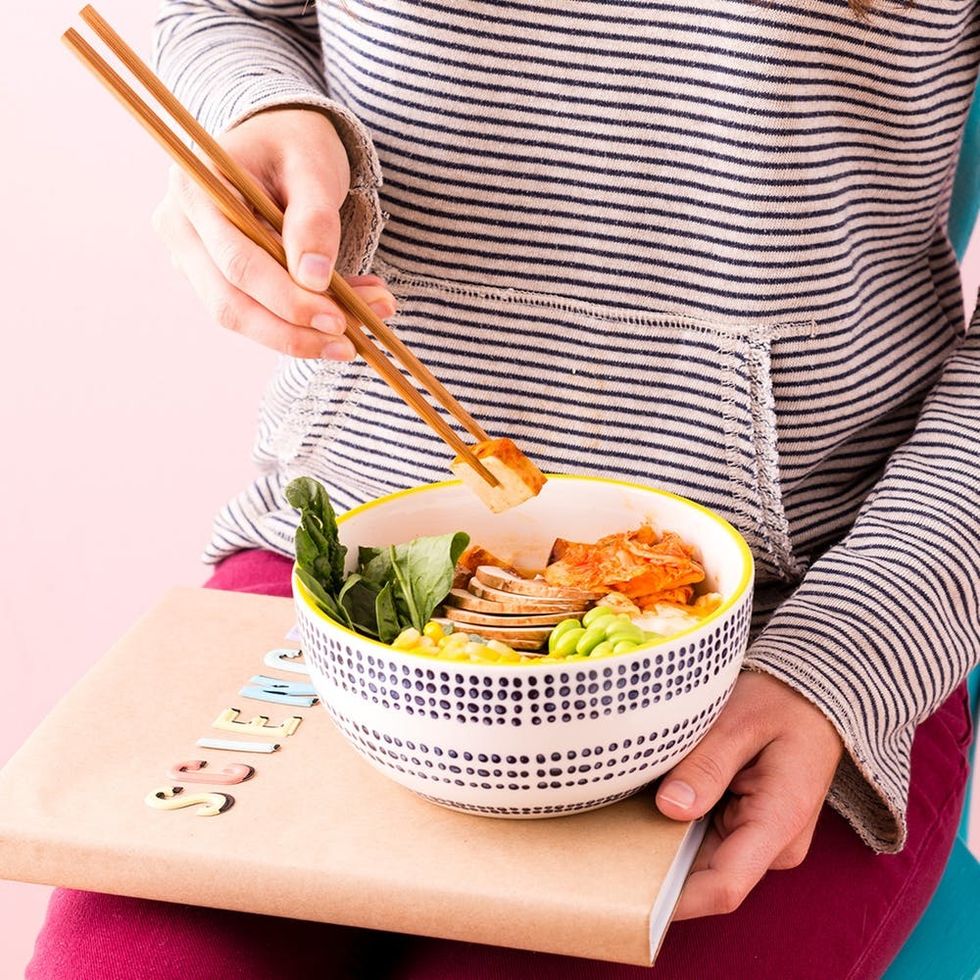 What are you cooking up in your dorm room? Share with us on Instagram by tagging @BritandCo.
DIY Styling + Production: Lindsay Saito
Photography: Chris Andre
Lindsay Saito
As a Creative Content Producer at Brit + Co, Lindsay is a mover and shaker—cooking, crafting and creating—all day, every day. While away from the office, you can find her adventuring, looking for magical moments and eating tacos.