25 Ways to Announce Your Pregnancy During the Holidays
Dec 17, 2017
When we think of Christmas, we think of gifts. And what's more special than the gift of life (okay, we know that's a little corny, but we're rolling with it)? Whether you just found out you're expecting or are about to pop, the holiday season is the BEST time to share your excitement with loved ones. Sneak a peek at these 25 photos for a little inspiration for a festive baby announcement.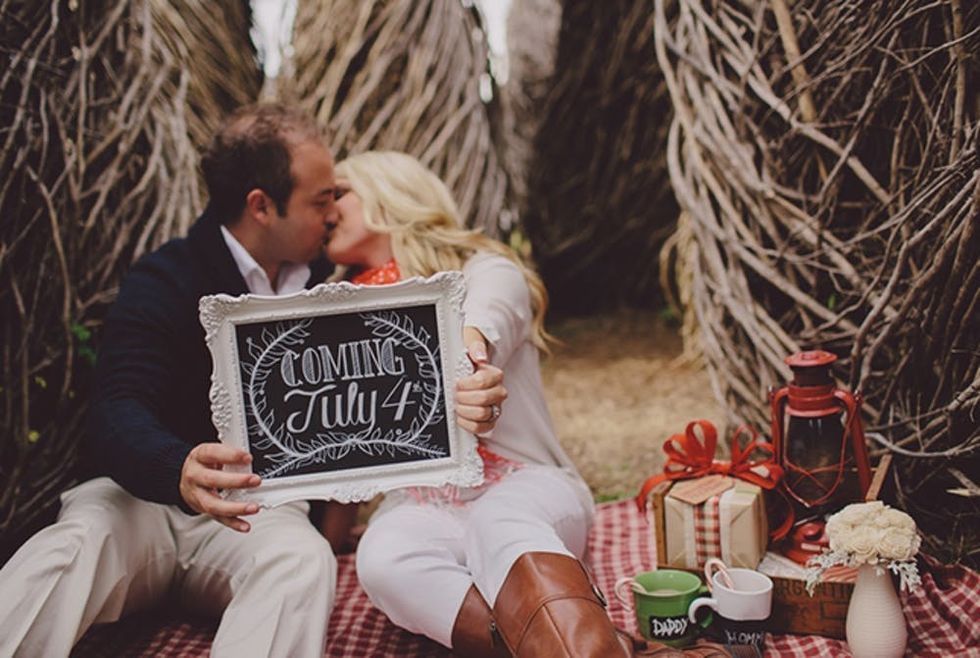 ---
1. Winter Picnic: Pack up a cozy picnic and use some trendy chalkboard art to share the news. (via Alyssa Rock)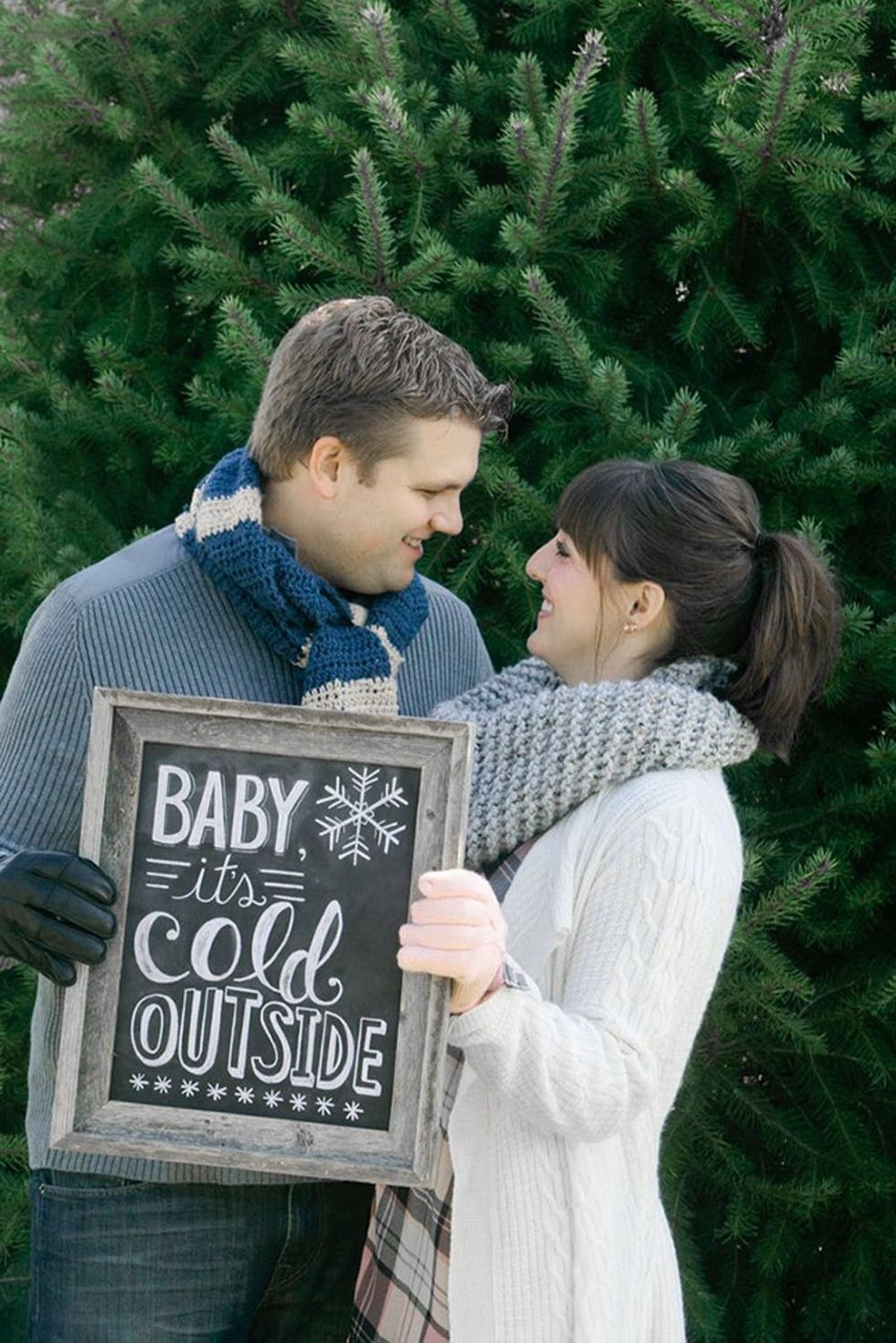 2. Christmas Carol: Be subtle with your announcement by quoting a classic Christmas tune. Leave it up to your recipients to figure out the baby puzzle. (via Lily + Val)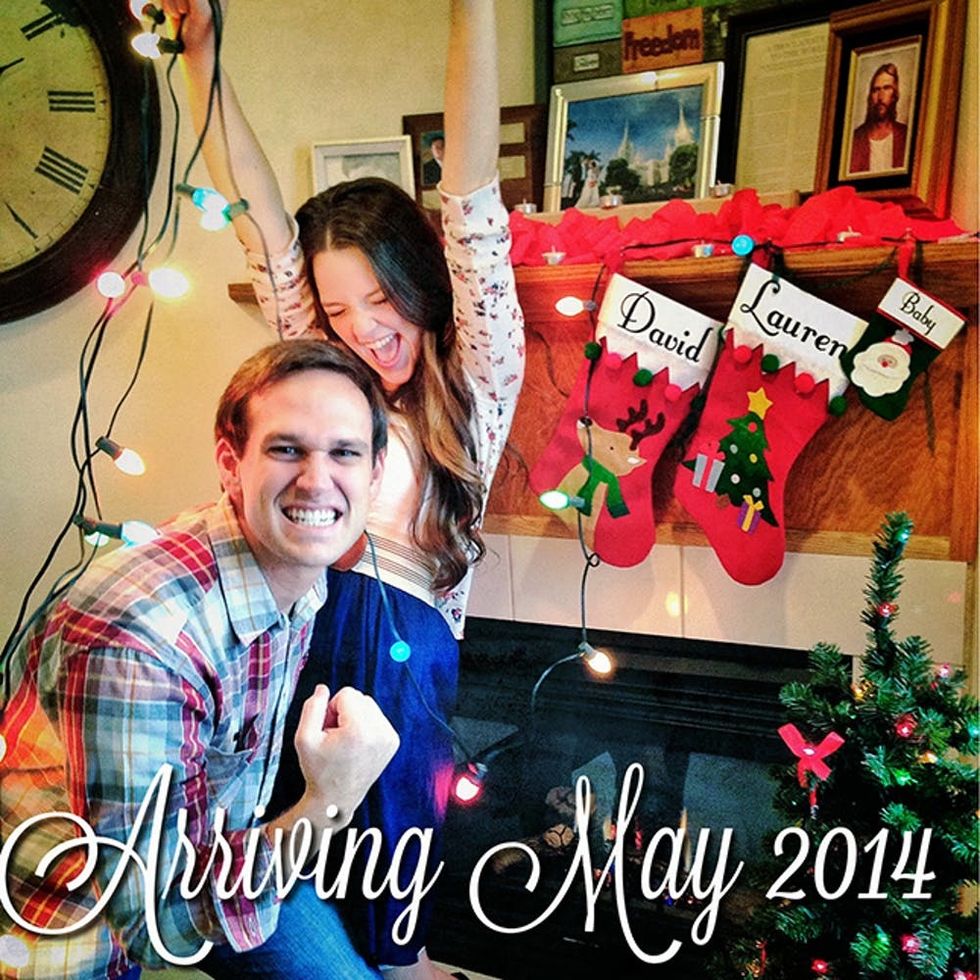 3. Victorious Family: We're guessing these two are pretty stoked about their new arrival. (via All Because of a Little Chemistry)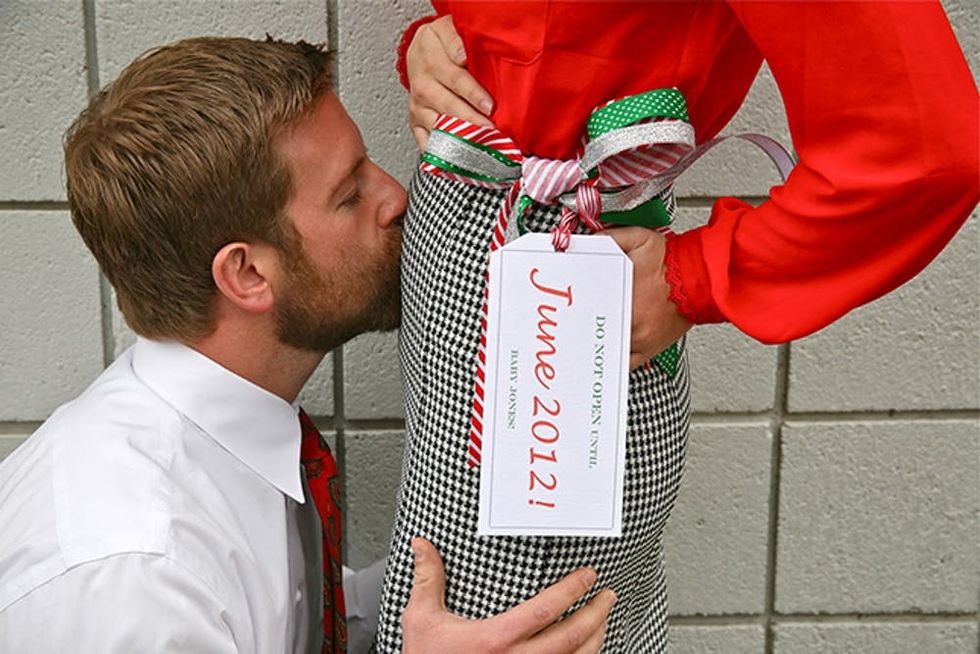 4. Bow Tied Baby: Put a bow on it! Wrap some ribbon around that belly and create a giant gift tag for an adorable announcement. (via J Is for Jones)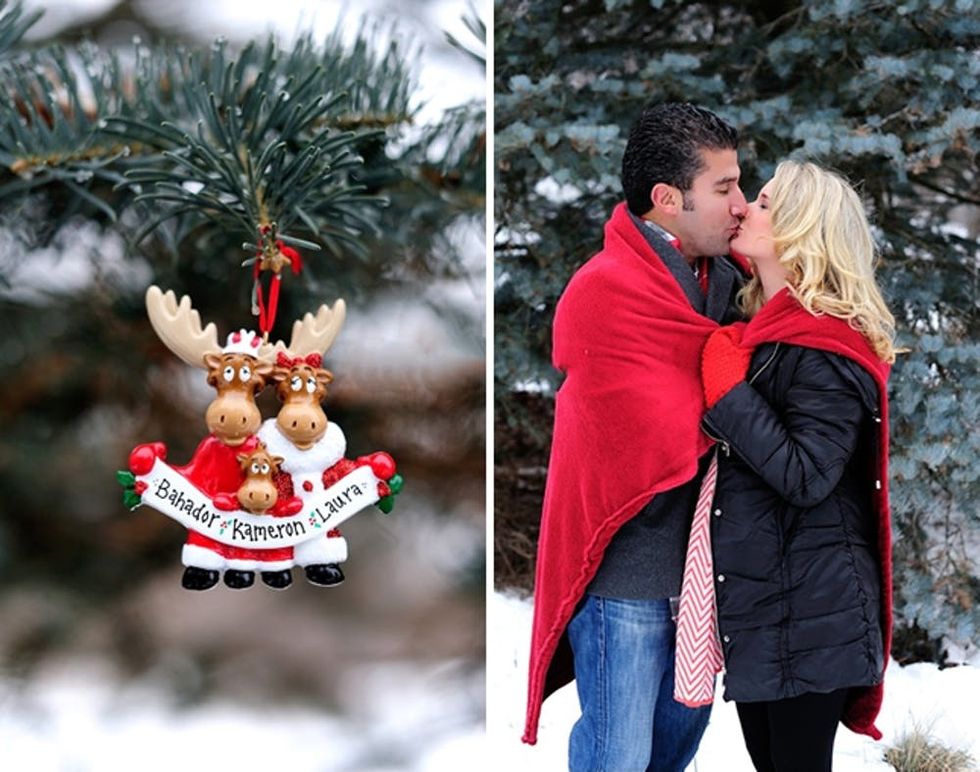 5. Outdoor Ornament: Head outside and get snuggly with your fellow parent-to-be. If you already have a name picked out, here's a perfect time for a reveal. (via Tiffany Jahangiri)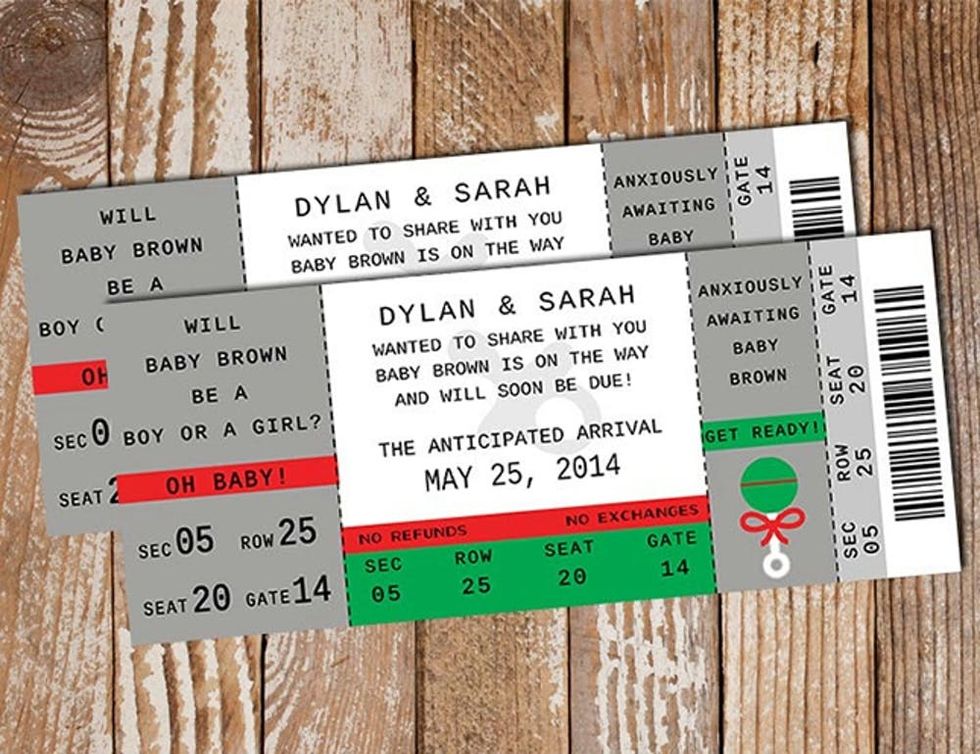 6. NotableAffairs Announcement Party Ticket Invitation ($15): Forget the photo shoot and send out these clever "tickets" to announce your baby's arrival. If you're planning a gender reveal party, this would be a fun choice to send out as an invite as well.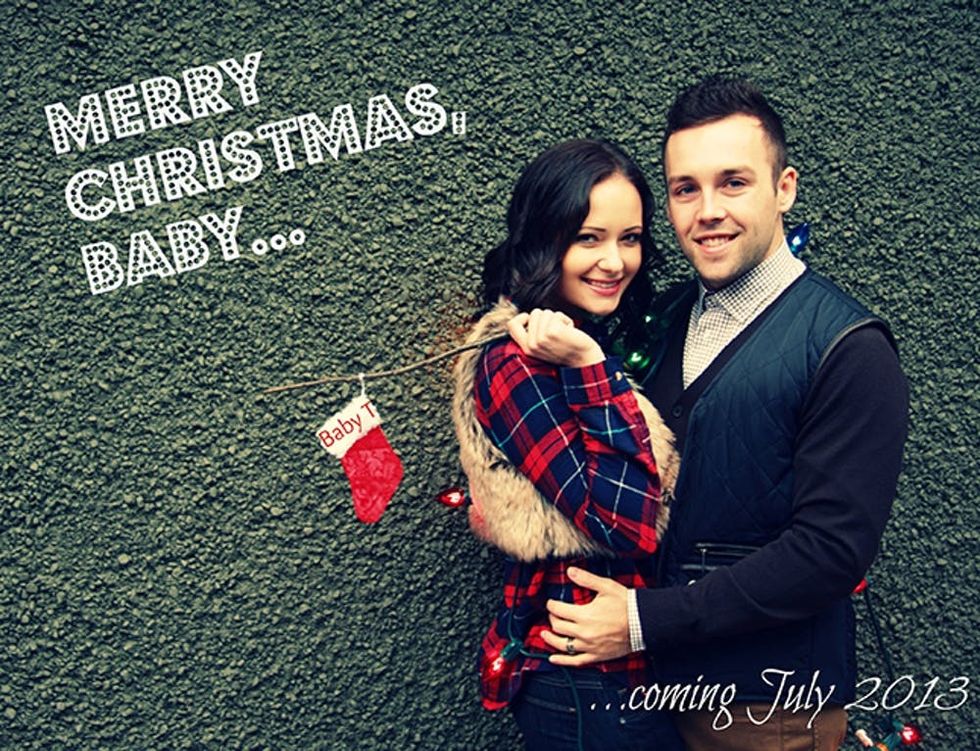 7. Christmas Spirit: Mini stocking FTW. Tangle yourself up in lights for a little bit of extra color. (via Marie Janelle)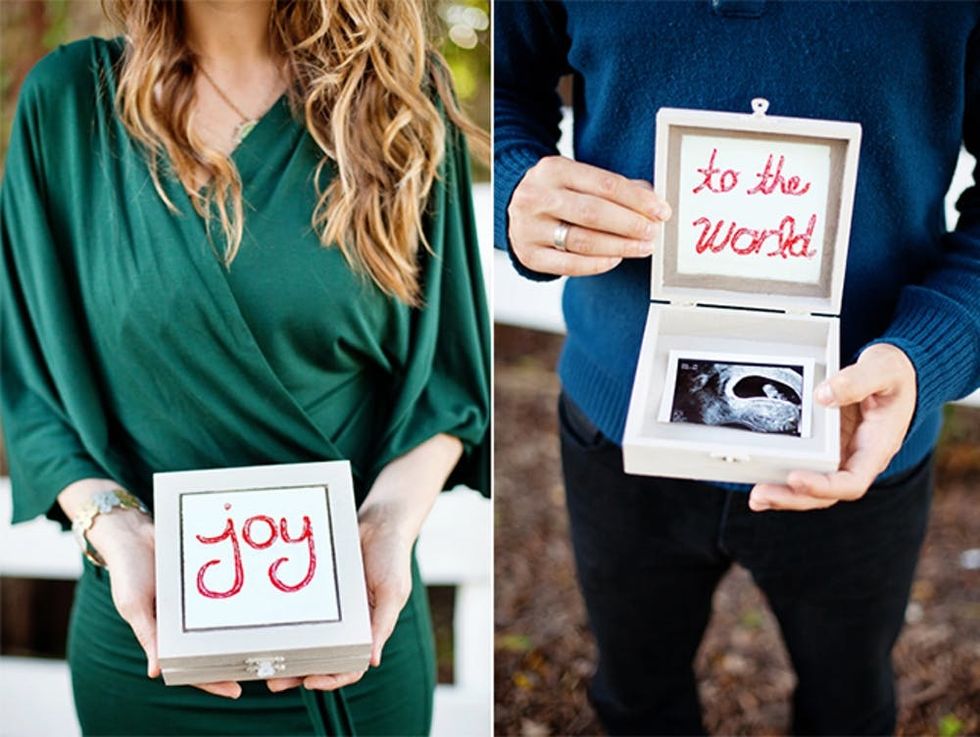 8. Boxed Surprise: If you're not showing yet, announce your news by borrowing some words from the famous Christmas carol. (via Diana Lupu Photography)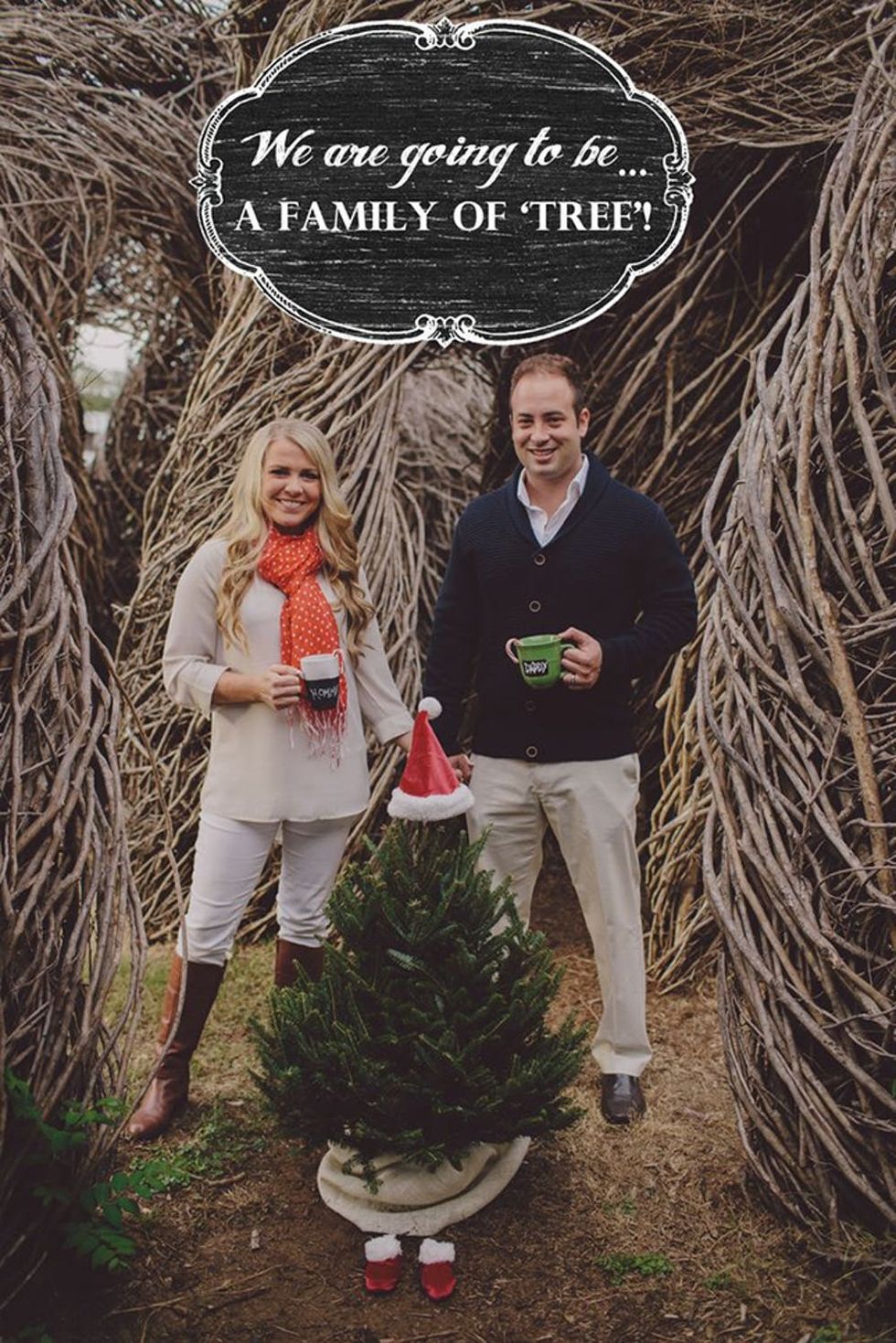 9. Tree Humor: This is the cutest baby Christmas tree we've ever seen, AND there's a pun involved. These guys win. (via Alyssa Rock)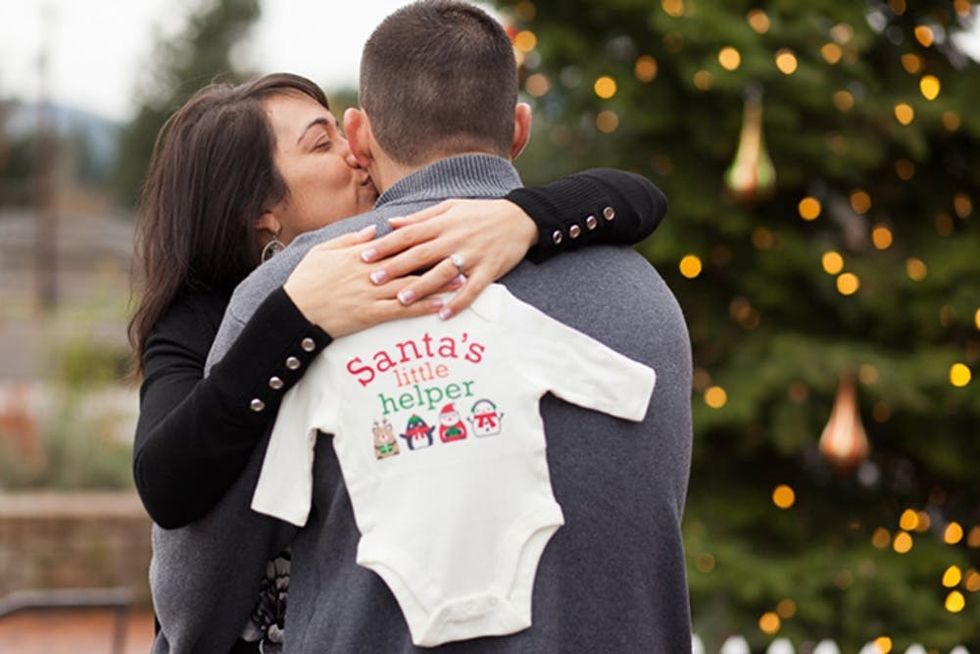 10. Onesie Jumpstart: One of the best parts about having a newborn is dressing them up in all kinds of adorable outfits. Get a head start on the baby clothes by incorporating some in your shoot. (via Jason Allen Images)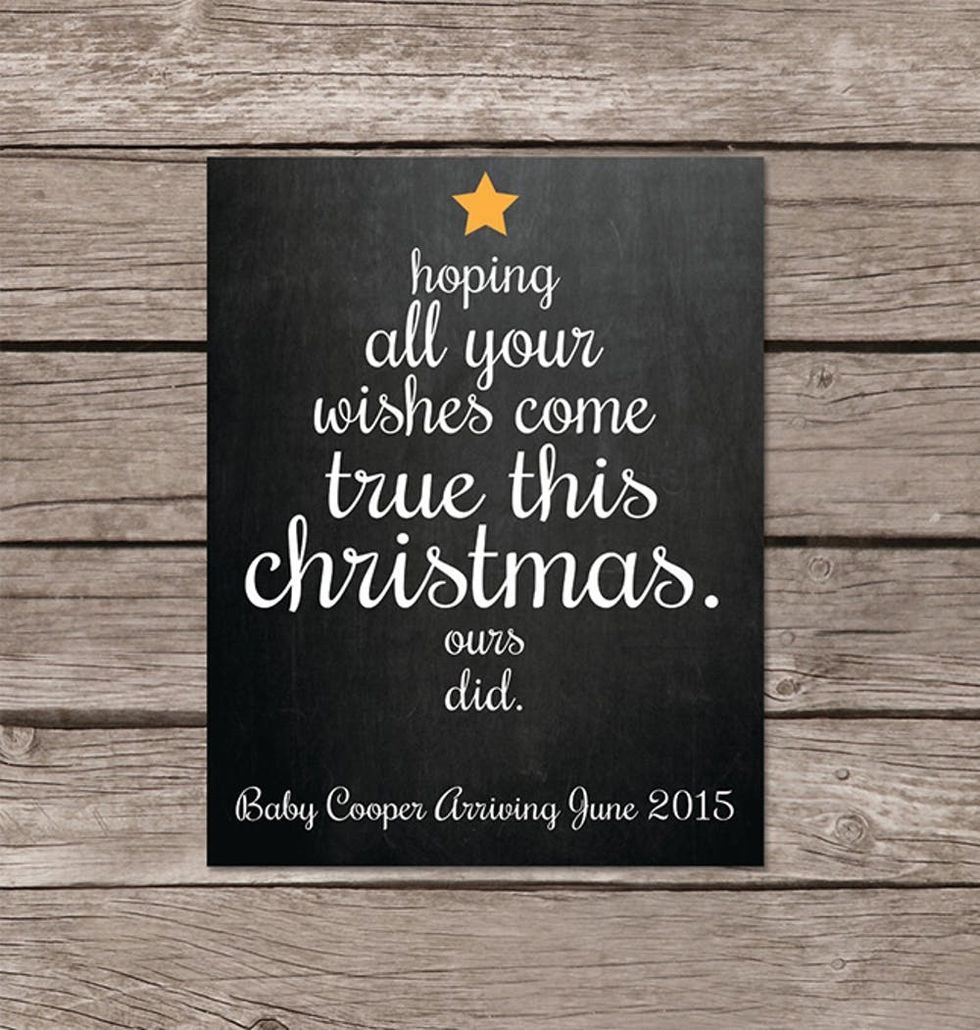 11. SweetfaceInk Chalkboard Announcement ($9): Aw. We're pretty sure this is sweet enough to warm even the Grinch's heart.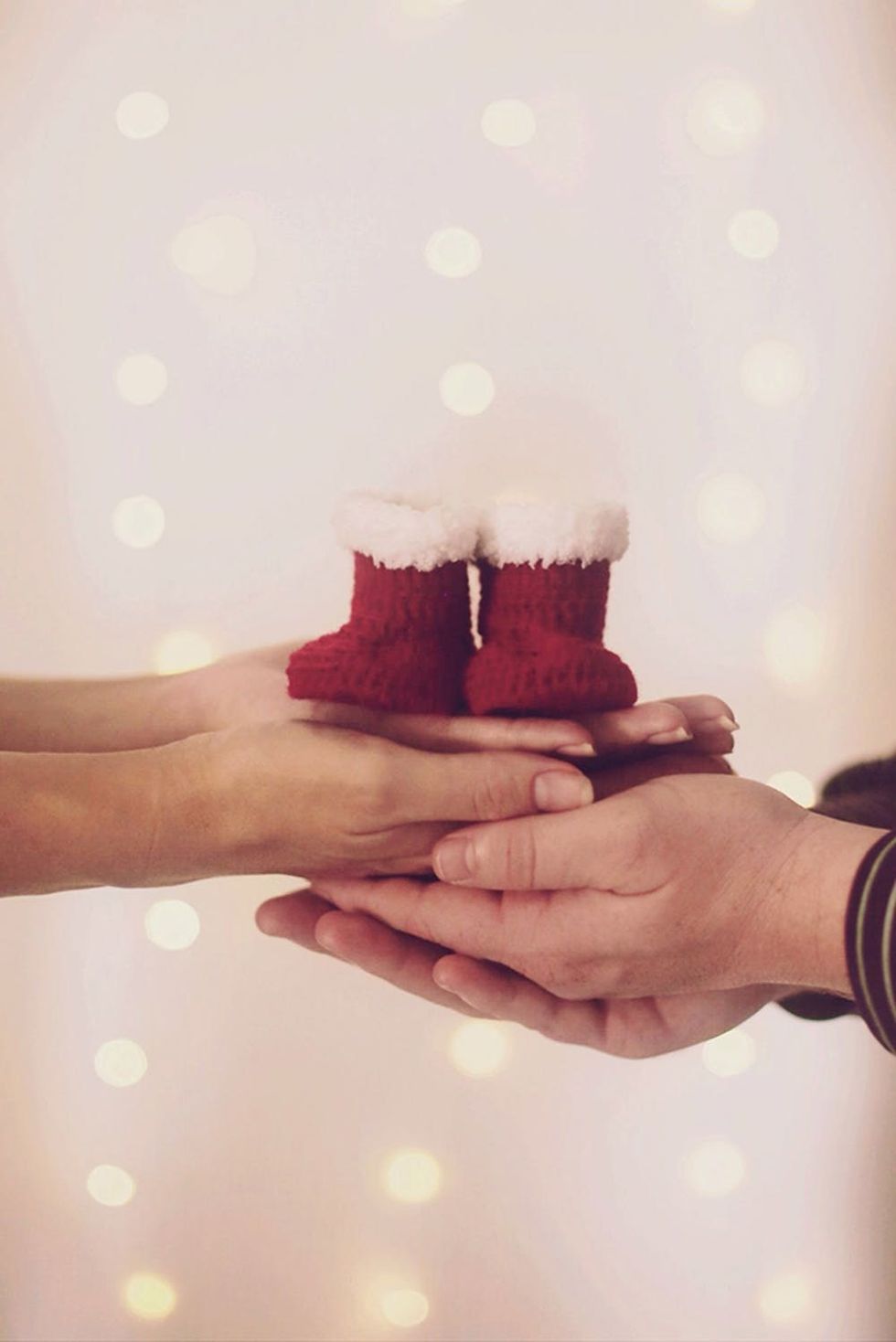 12. Mini Booties: These. Booties. Are. So. Small. (via Yim Photography)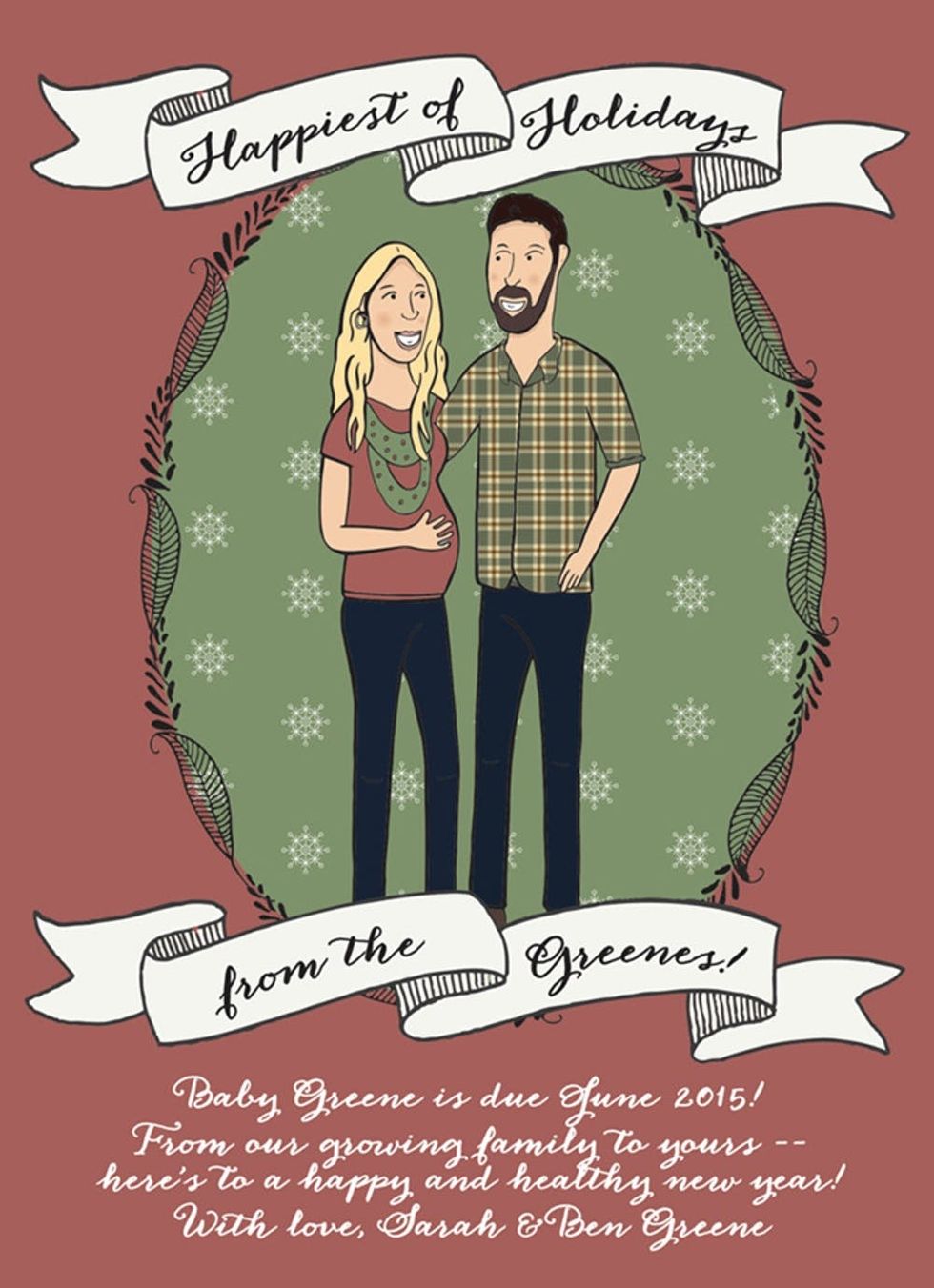 13. Illustrated Pregnancy Announcement ($20+): Let's face it; sometimes when you're all hormonal with a growing belly you don't really feel like being photographed. So skip all the fuss and just have a custom illustration created where you and your partner can look equally adorable.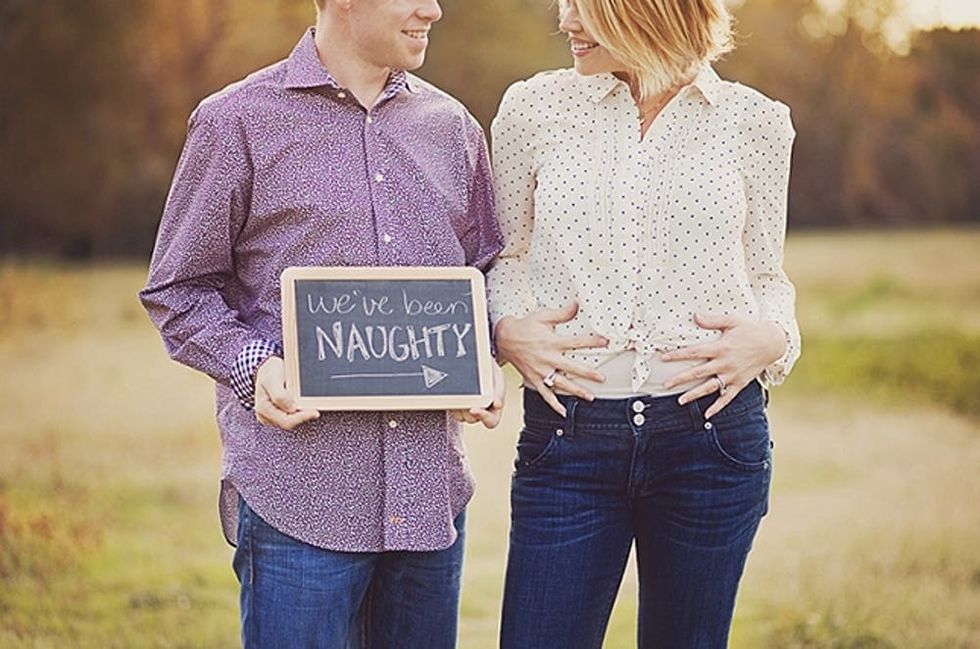 14. Naughty List: These two might be getting coal, but somehow we think Santa will still drop something off for the little one. (via Clarity Photographer)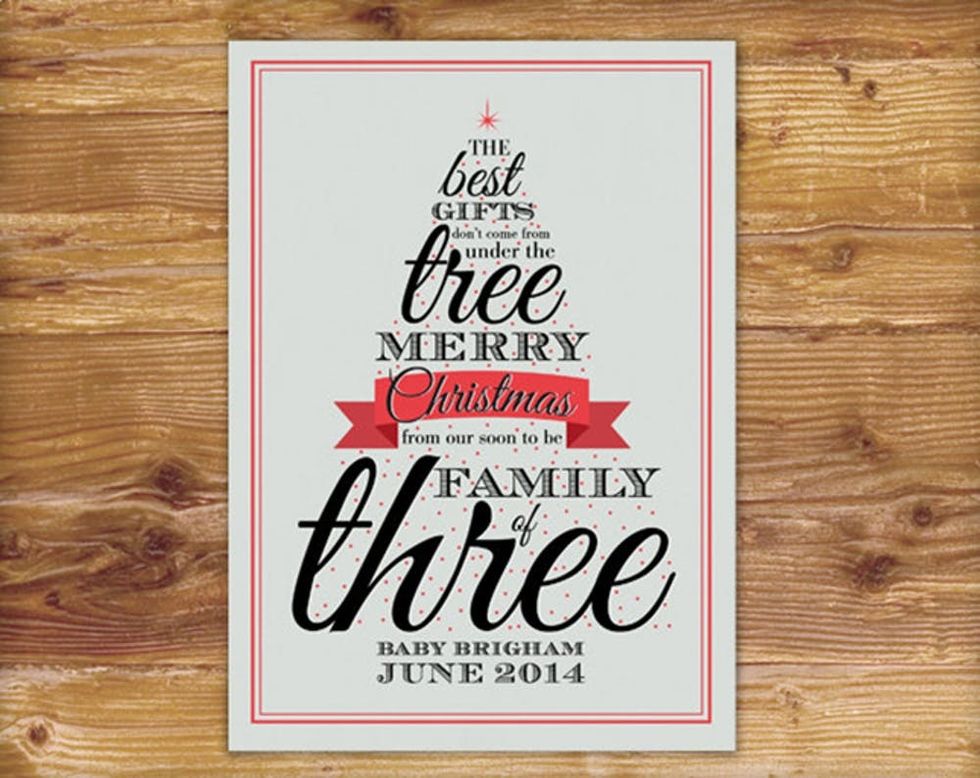 15. ApplesAndElephants Typographic Christmas Tree Pregnancy Announcement ($12): This announcement is not only cute, but printable. You can also change up the color scheme to suit your liking.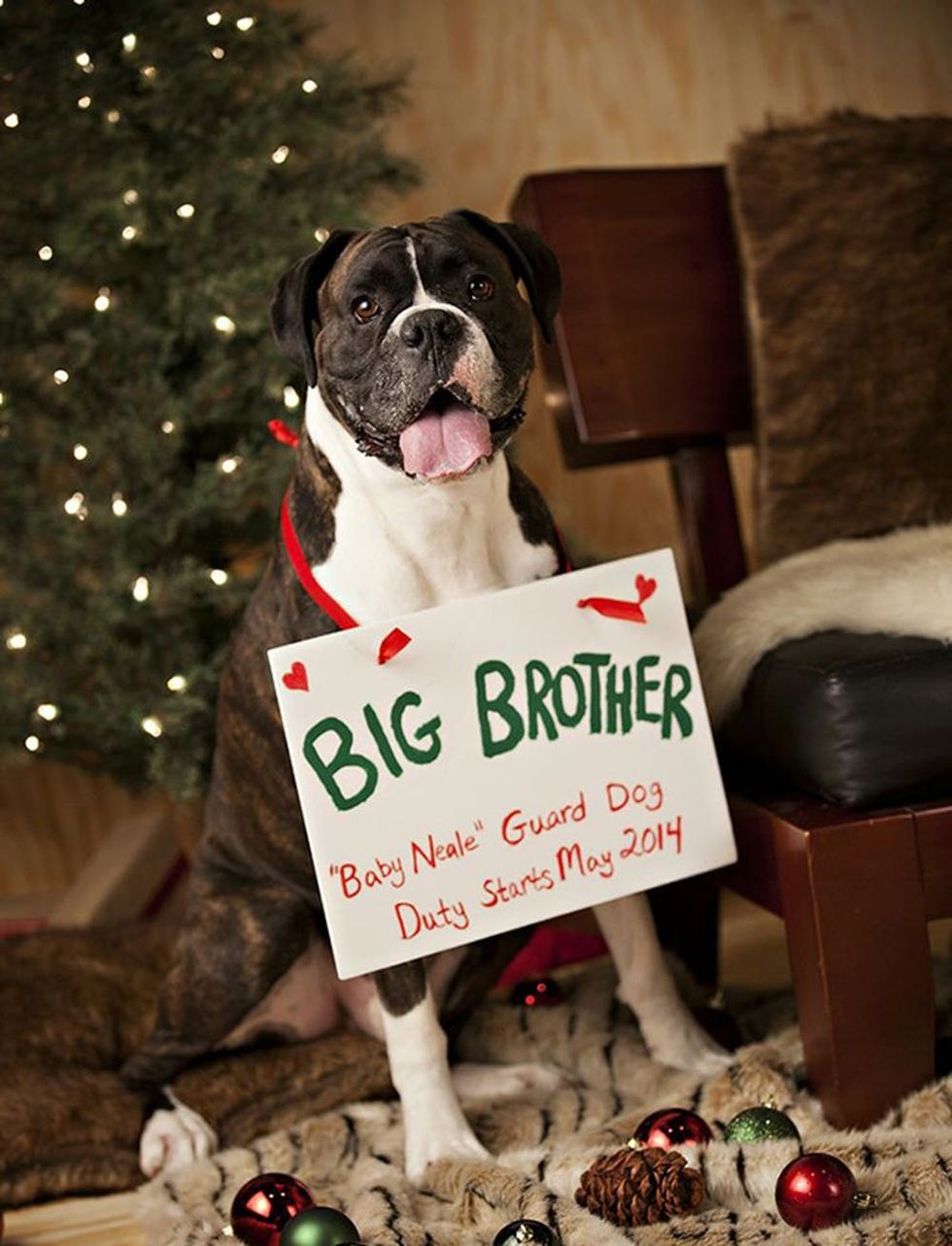 16. Doggy Day Care: Mixing animals and newborn babies? This is teetering on dangerously cute territory, but we're willing to take the risk. (via ML Portraits)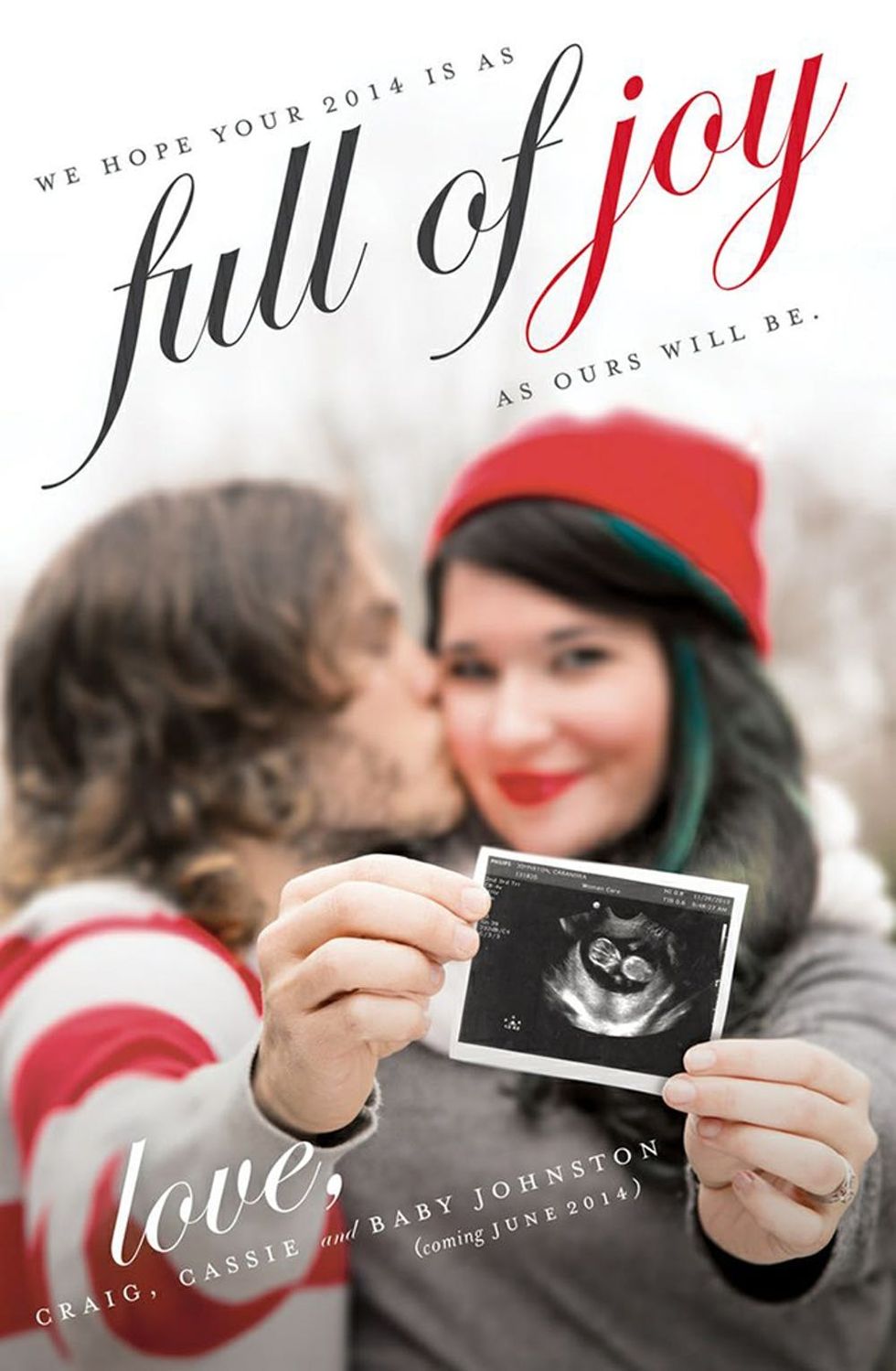 17. Sweet Sonogram: Keep baby the main focus of the photo by throwing her first pic front and center. (via Back to Her Roots)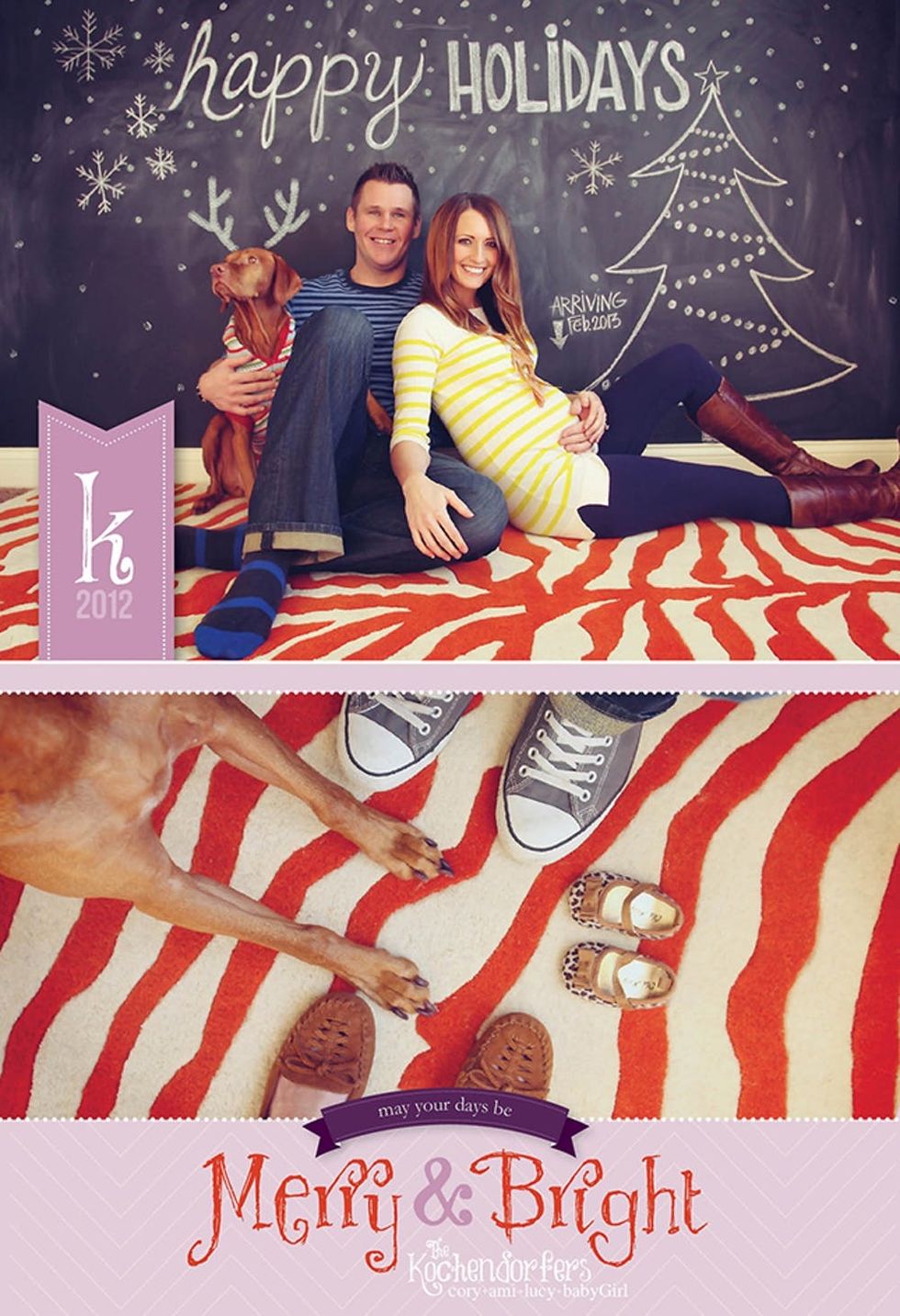 18. The Whole Family: Your beloved pup is undoubtedly part of your young family, so of course he needs to be included in the Christmas card. On a side note, how cute is that toe shot? (via Life Love and Lucy)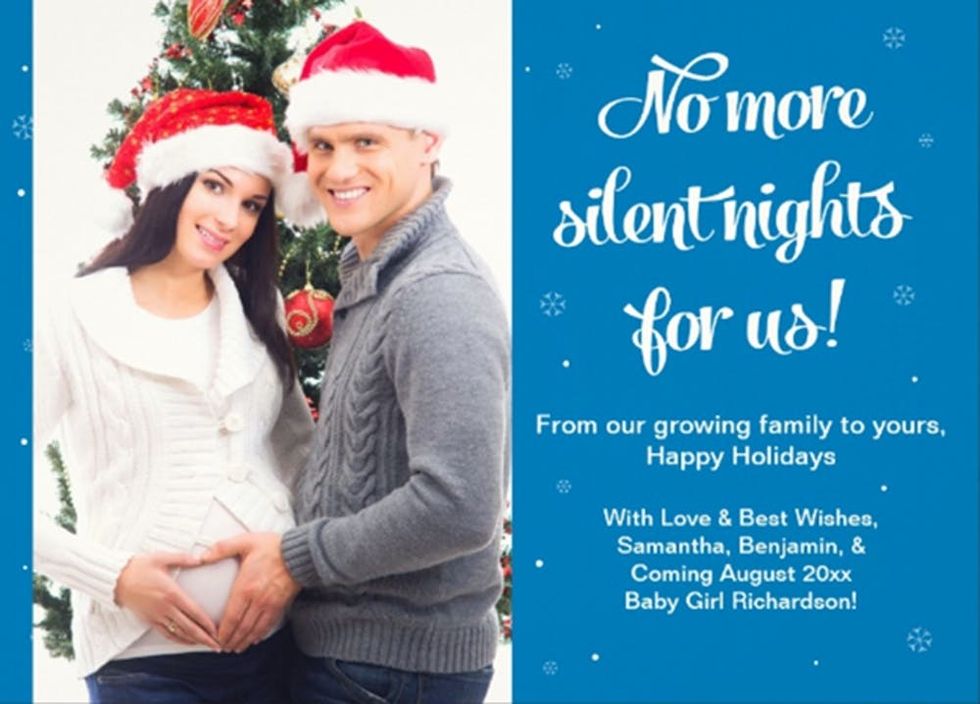 19. Silent Night Announcement ($2): This stock photo couple is admittedly a bit cheesy, but this card is customizable, meaning you can swap them out for a cute pic of you, your boo, and your baby.
20. Backlit Bump: Draw attention to your silhouette by backlighting yourself with a glowing Christmas tree. You'll get bonus points if there are gifts under it.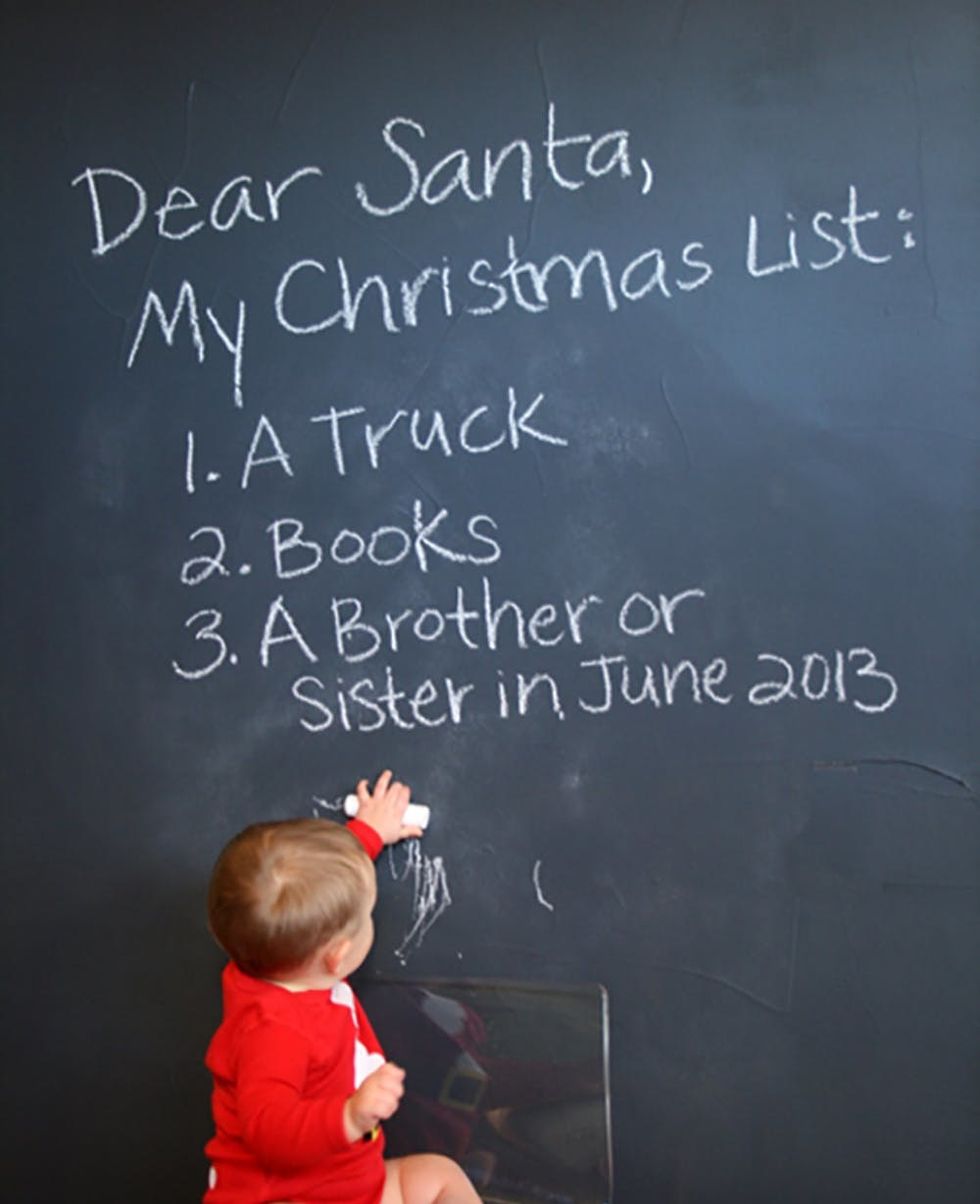 21. Wish List: There's nothing cuter than your child's wishlist with a sibling listed as a gift. (via Blue i Style)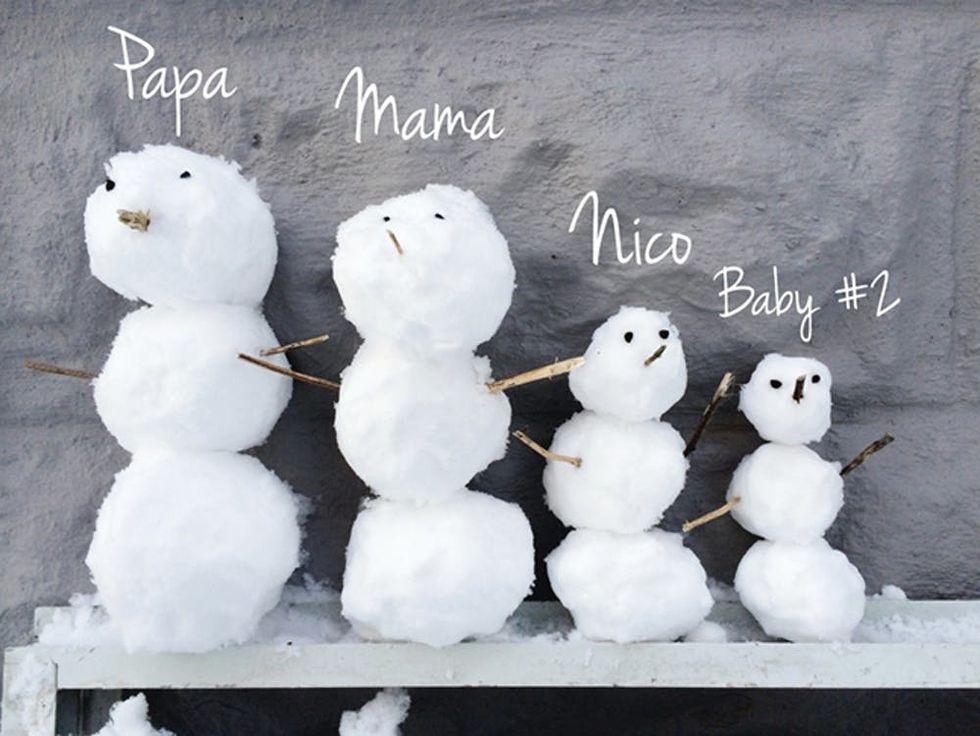 22. Family of Snowmen: Don't let all that fresh powder go to waste. Build a family of snowmen and be sure to include any new ones on the way. (via Popcorn and Pandas)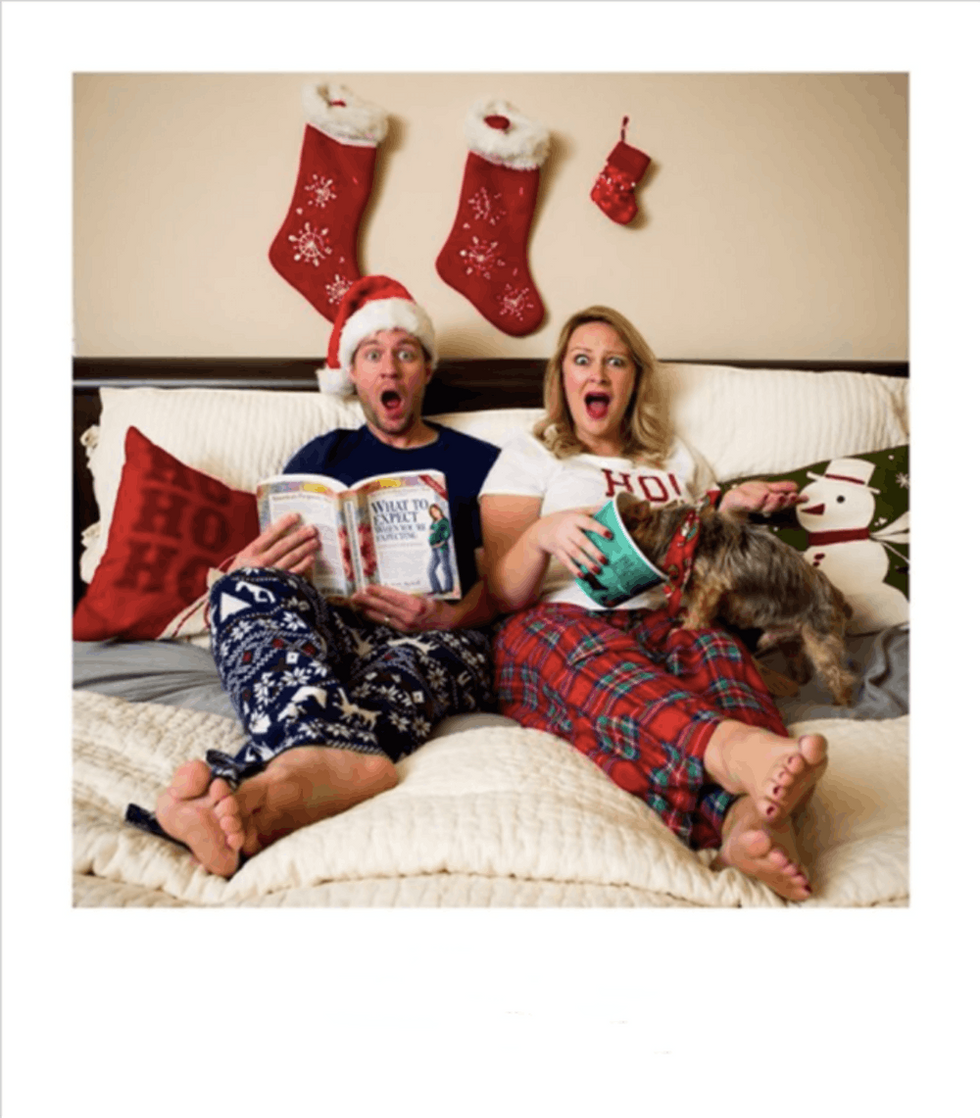 23. Family Polaroid: 'Twas the night before Christmas and Mom and Dad stayed up reading about the second trimester while looking photogenic. (via Jenny Demarco Photography)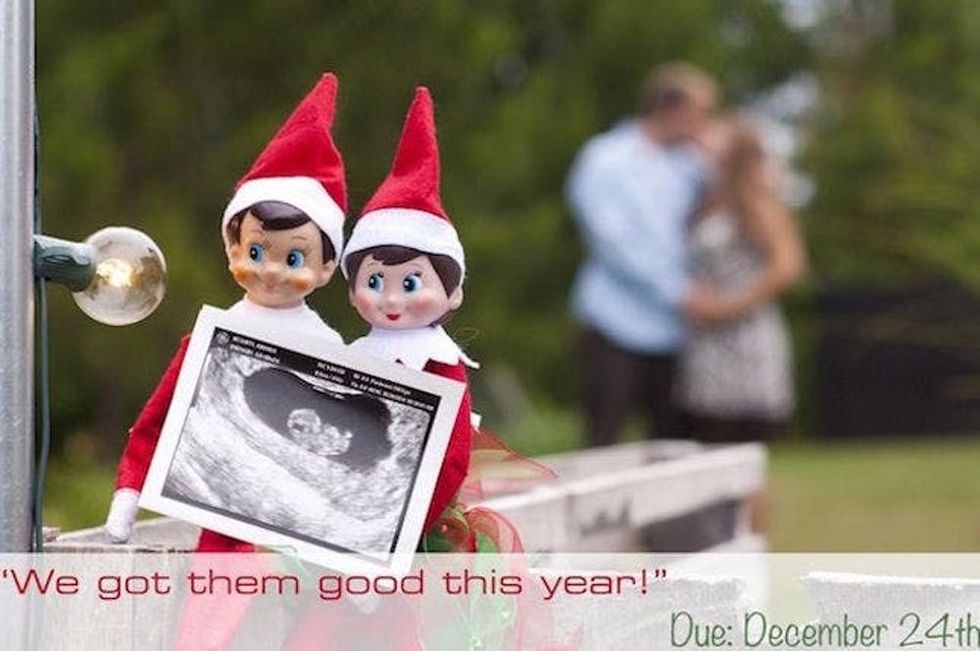 24. Elf Shenanigans: Those darn trickster elves were busy this year, but at least they've got a raison d'être for the next little while. (via Dan McGinty Photography)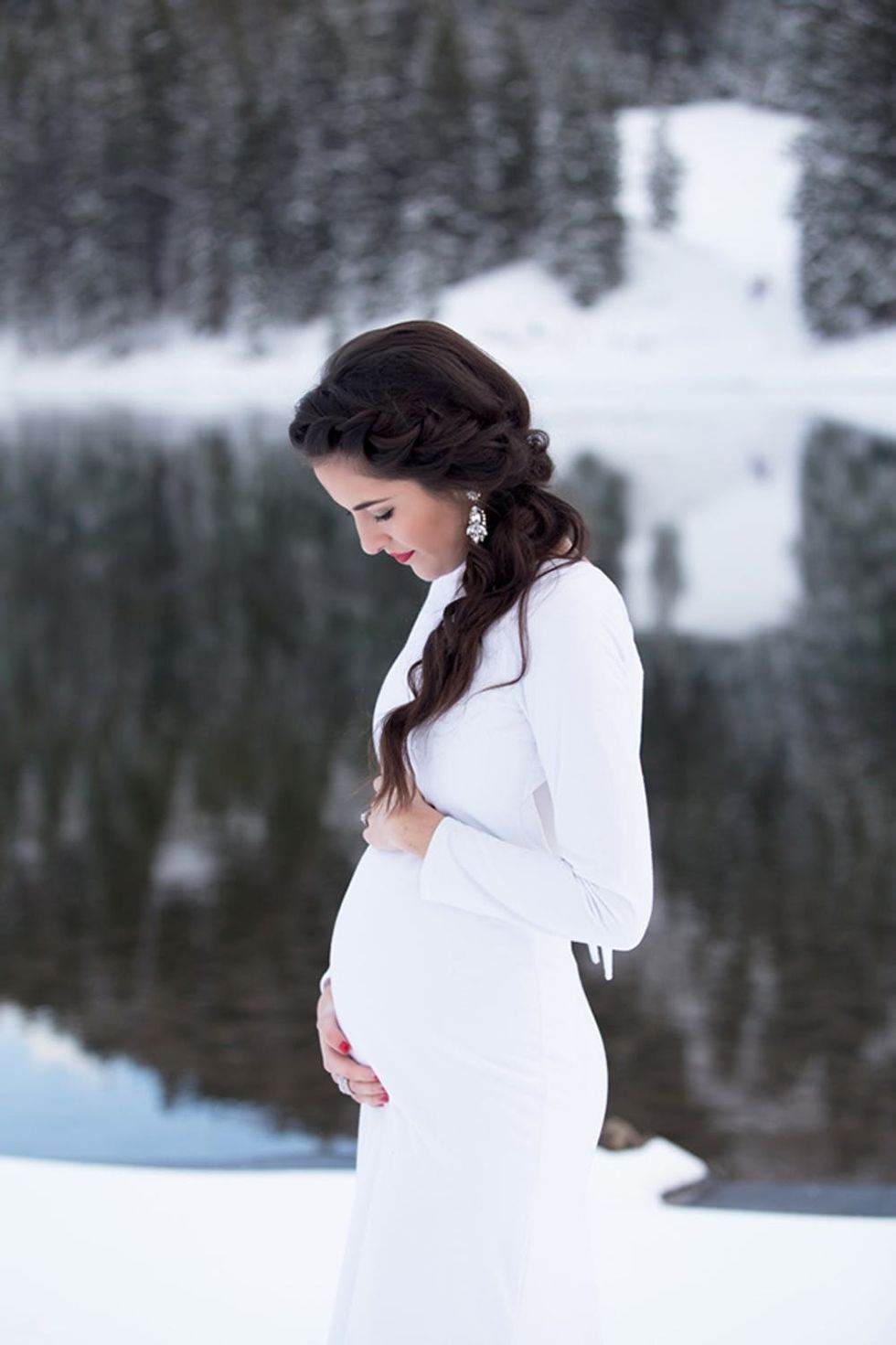 25. Formal Affair: Leave all the gimmicks behind and strike a pose for a formal portrait. You'll look your best, and the baby will too. (via Emily Egan Photography / Pink Peonies)
Are you sending out a festive baby announcement? If so share it with us @BritandCo!
(Additional reporting by Ariel Garneau)
Brit + Co may at times use affiliate links to promote products sold by others, but always offers genuine editorial recommendations.
Cortney Clift
Cortney is the senior writer and special projects editor at Brit + Co. She typically covers topics related to women's issues, politics, and lifestyle. When she's not buried behind her computer you'll find her exploring New York City or planning her next big adventure.
Pregnancy