How to Make a Black Widow from The Avengers Costume
Oct 27, 2016
Channel your inner Russian femme fatale this Halloween and dress up as Black Widow from The Avengers movie. Known for her prowess as a skilled spy, martial artist and sniper, Black Widow is basically a badass lady. (And isn't that what you always want to be for Halloween? #NastyWoman) What's more, she's got a sexy 'fit you'll love wearing to that Halloween party. Read on for the how-to.
---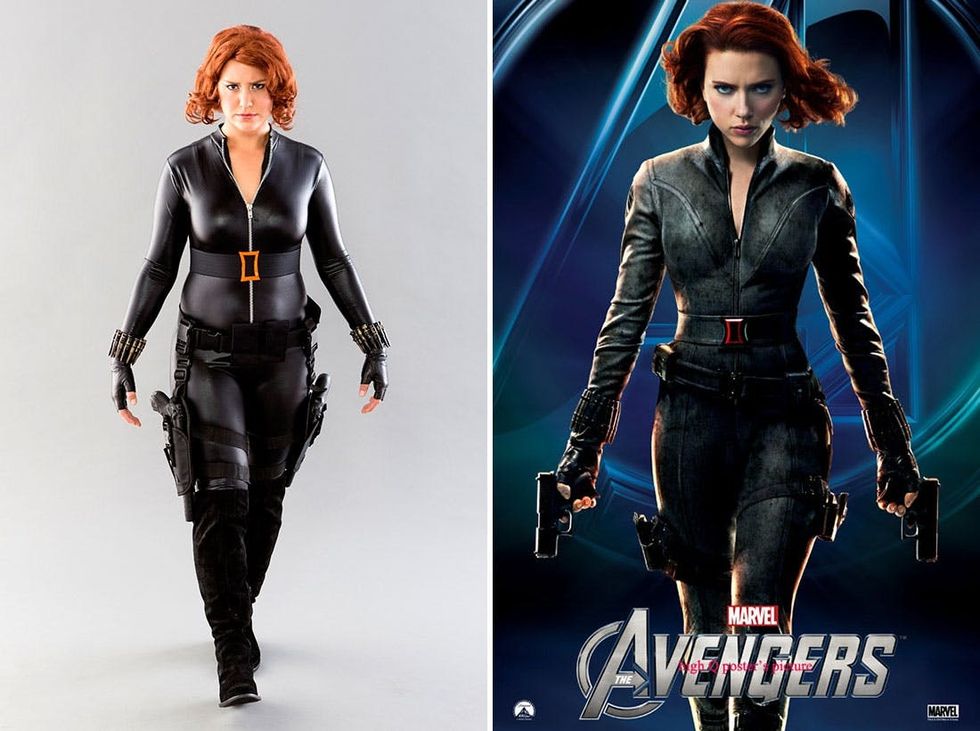 (Photo via Marvel)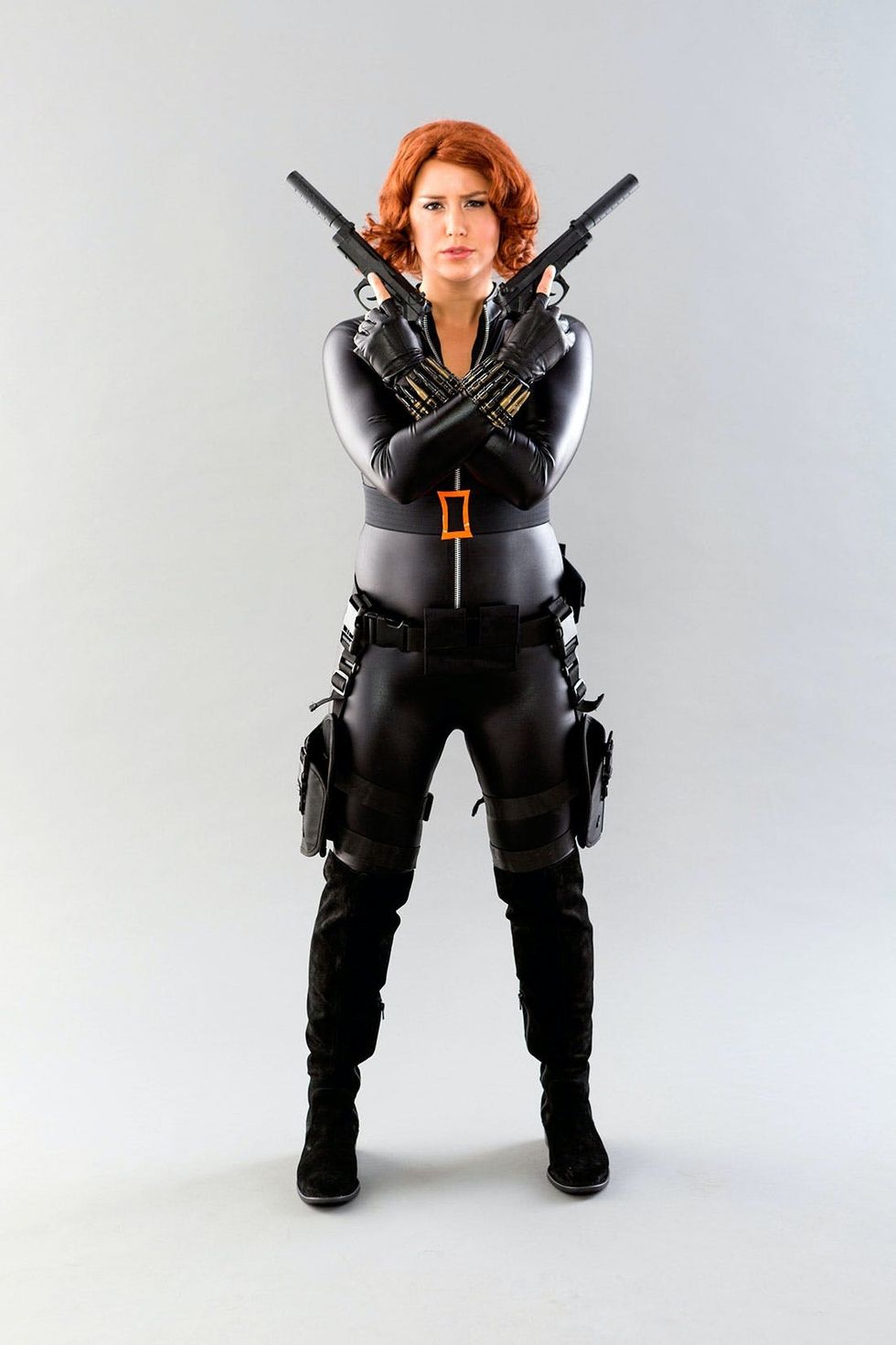 Materials and Tools:
Instructions:
black boots
black elastic fabric (belt)
orange duct tape
X-ACTO knife
black spray paint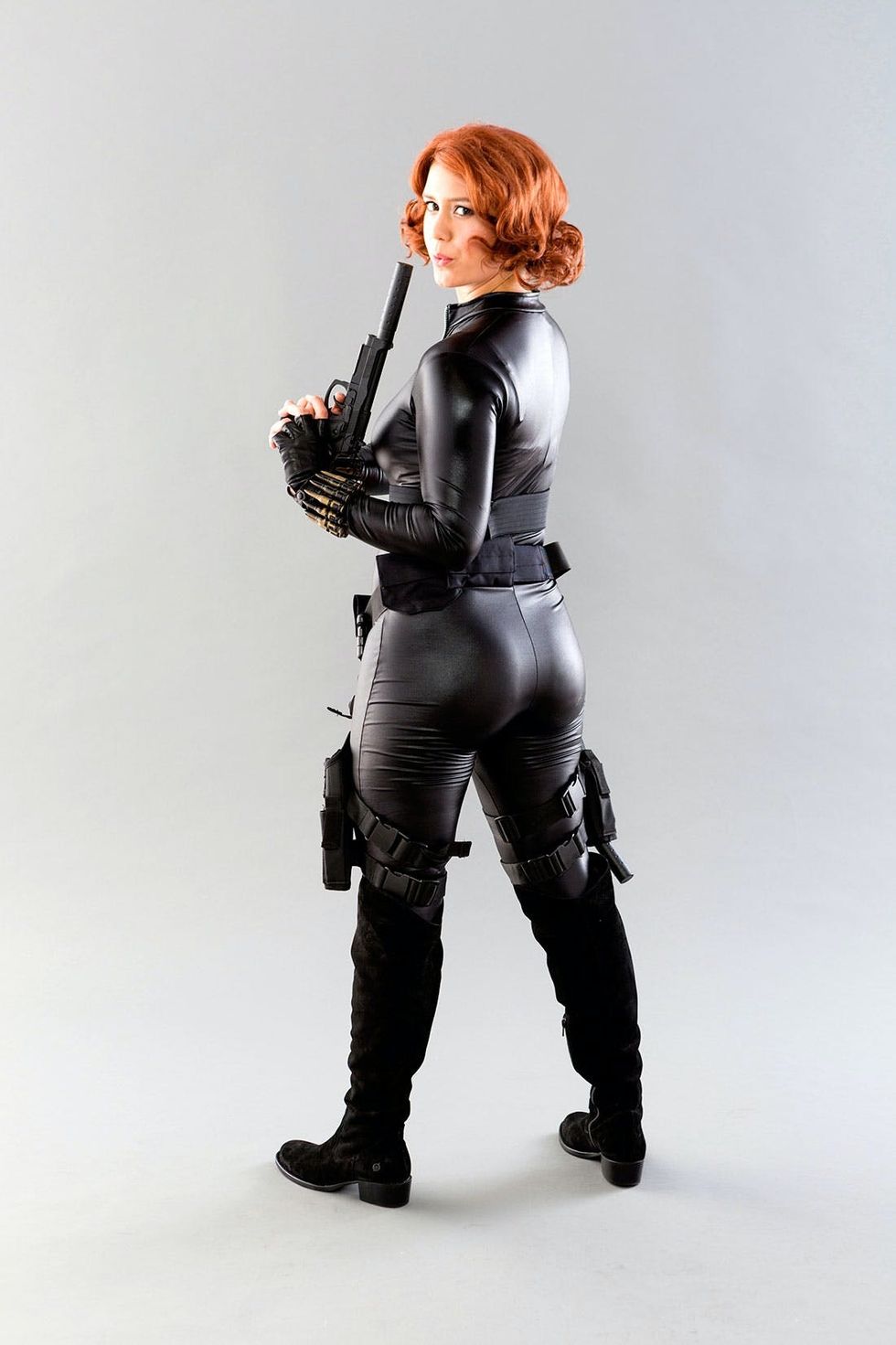 1. Spray paint the bullets black and let dry.
2. Fold over a piece of the orange duct tape onto itself and use the X-ACTO knife to cut out the shape of the belt buckle. Attach this to the black elastic or fabric you have for your belt, using fashion tape or hot glue. You can attach the belt using a safety pin.
3. Layer your accessories over the jumpsuit and then attach the bullet pieces by unlinking and relinking them on your arms to fit.
4. Style your wig using a bristle brush and hairspray to keep the shape.
It's all about Black Widow's moves.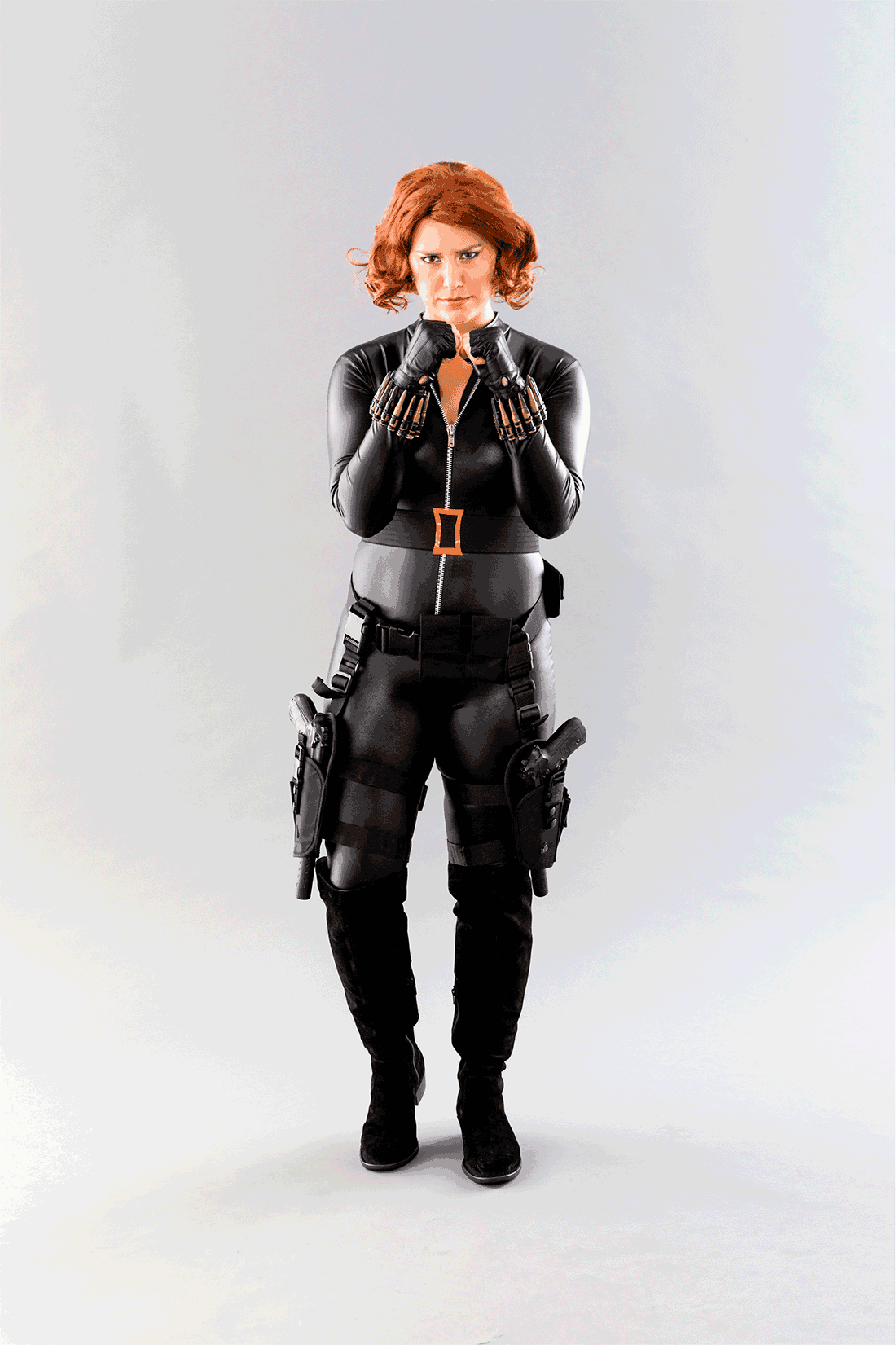 Practicing your high kick is a must!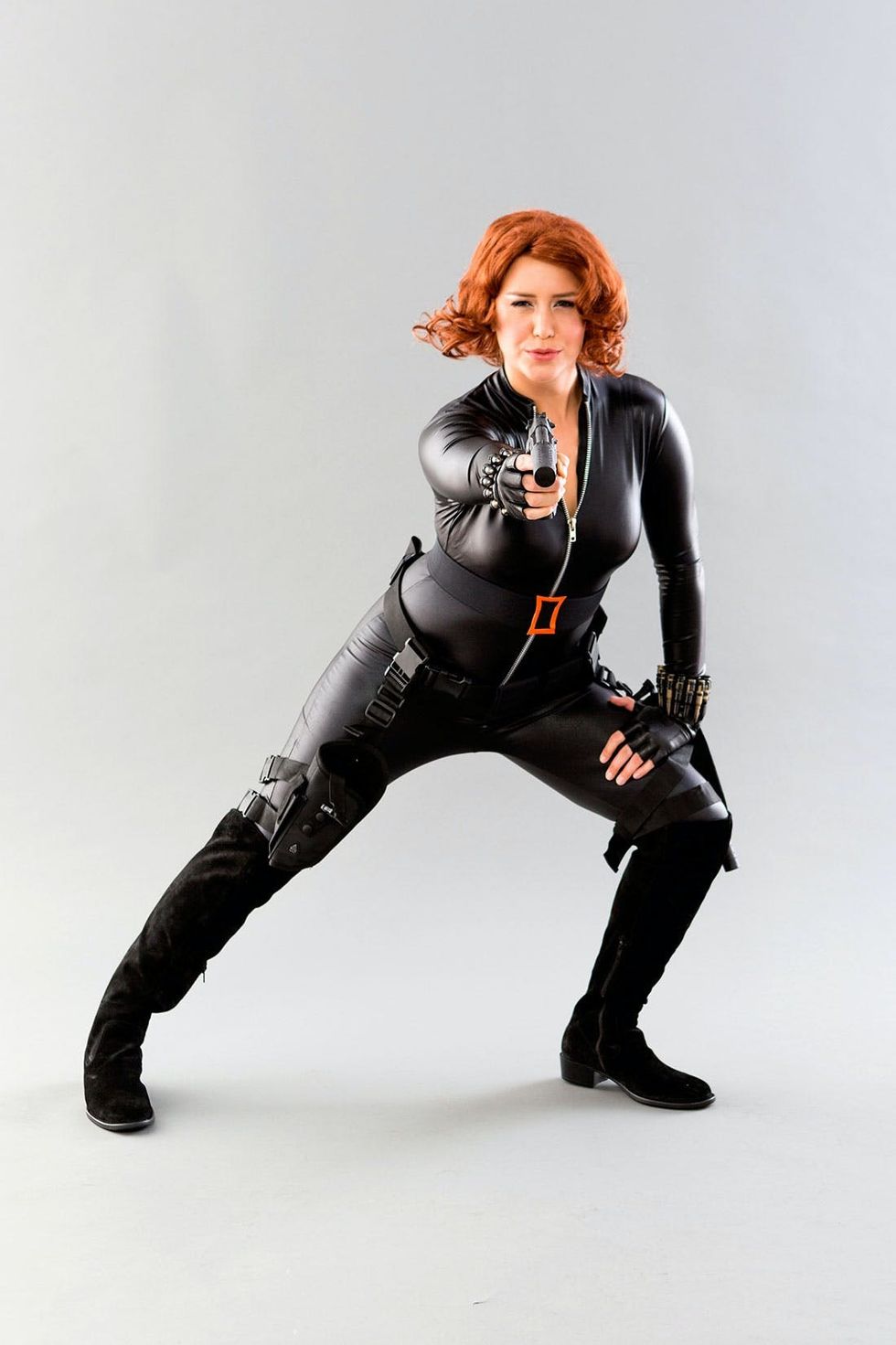 And that Blue Steel puckered lip face. Rosee is nailing it!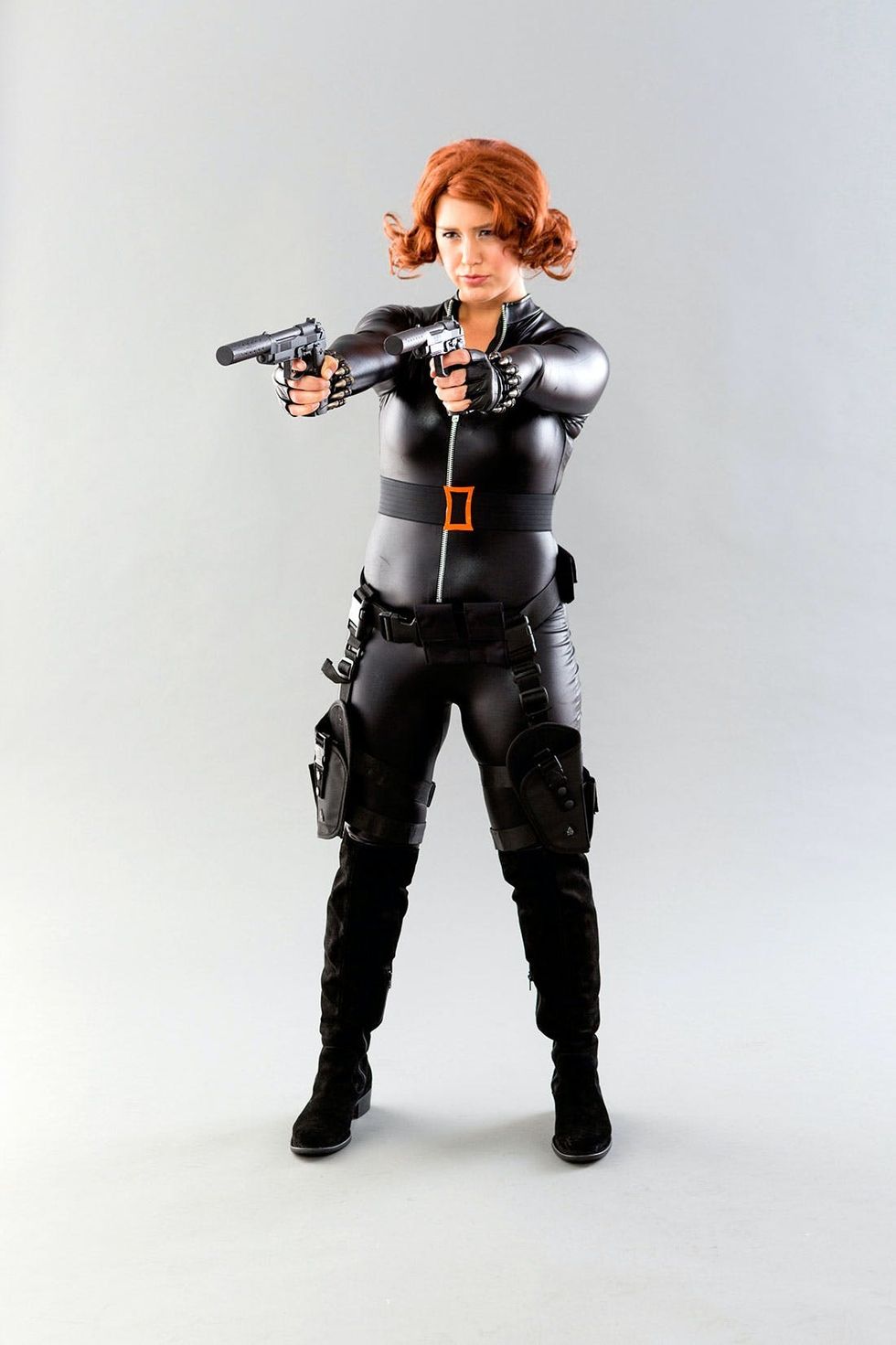 What other Marvel costumes would you like us to make? Tweet us your requests @BritandCo!
Roxy Taghavian
Roxy has been creating and executing DIY projects since her very first trip to Michael's as a child. If there's a project at hand, she'll figure out how to make it. When she's not wielding her hot glue gun, she can be found at the beach, traveling to far off lands, reading and running at her gym "The Panhandle."
Halloween Costumes