Update Last Year's Swimsuit With Stars for Your 4th of July Pool Party
Jun 26, 2015
Summertime is one of our favorite times of the year. This week we were lucky enough to go on location to shoot some of our summer DIYs. Sunshine AND pool time — can we work out here forever, please? Thankfully, summer has just started and we are quickly filling our calendars with outdoor activities, especially ones involving water. What does that mean? It's time for a swimsuit DIY. Go hunt through your old swimsuit drawer and give one of your suits a fresh new update just in time for your 4th of July BBQ.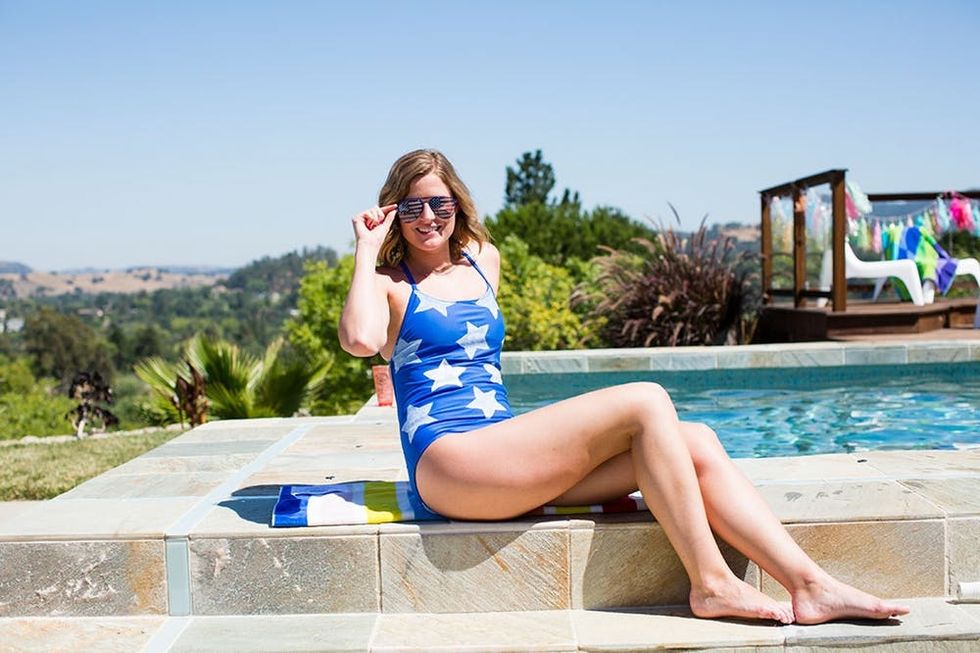 ---
Materials + Tools:
– blue swimsuit
– white fabric paint
– paper
– pen
– scissors
– paint brushes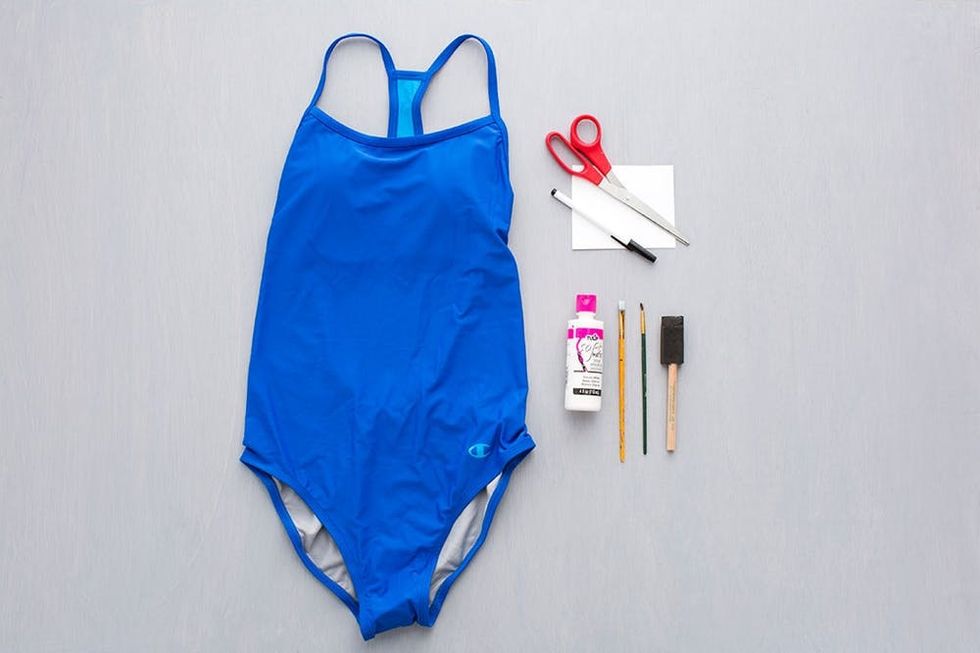 Instructions:
1. Draw or print a star to use as your stencil.
2. Place your stencil on your suit and fill with paint.
3. Touch up your star with a finer paint brush to make it really sharp.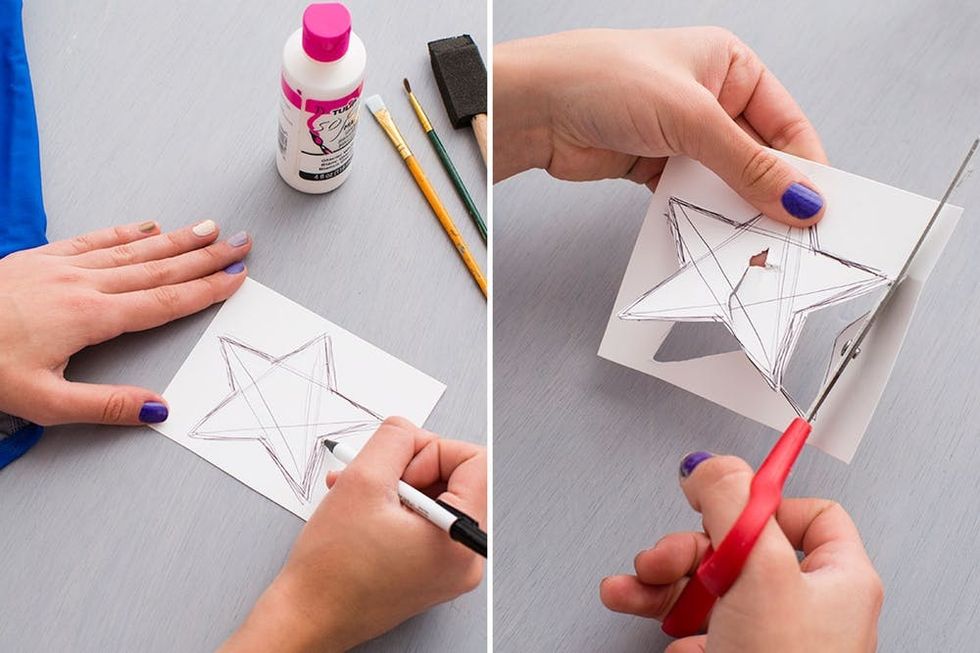 We decided to draw our star the size and shape we wanted. Feel free to print one out from the computer and then cut the star out to create a stencil.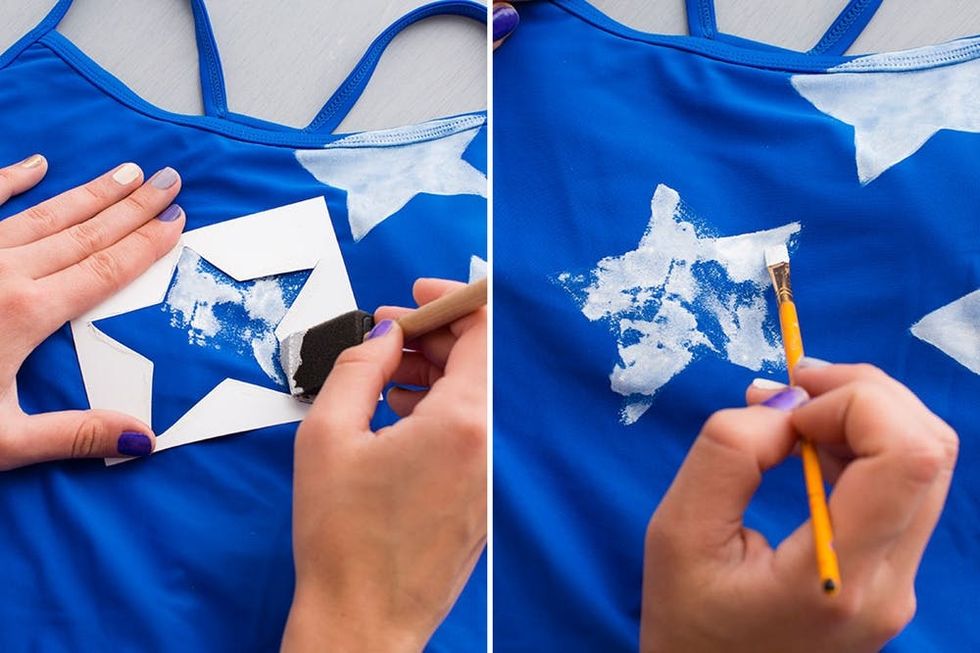 Place the stencil on the suit and fill in with paint. The sponge brush does a great job at filling the basic shape, but we used a finer brush to make the sharp pointy edges of the star.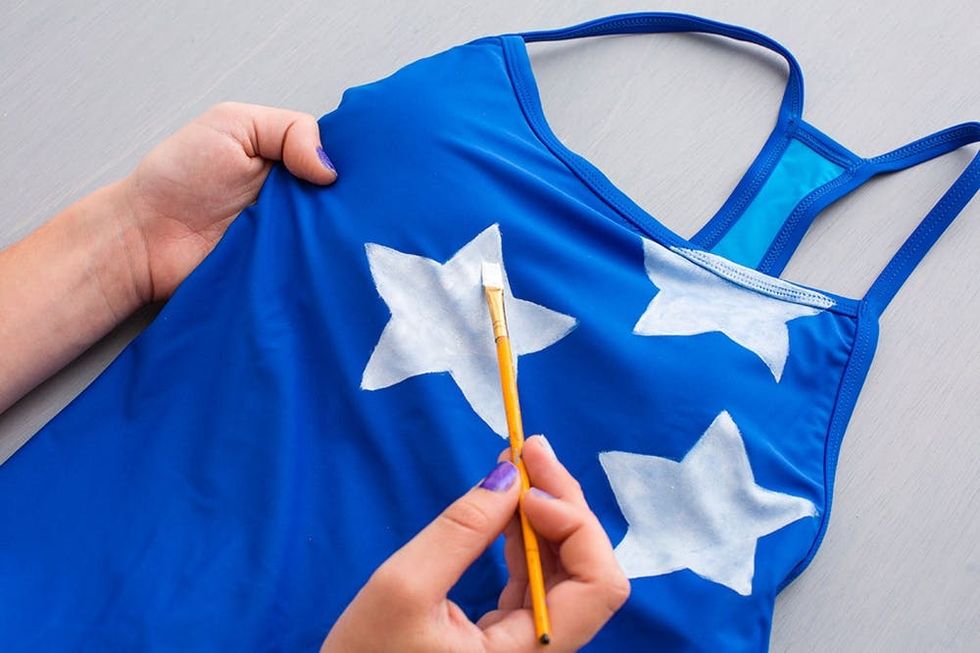 Depending on your suit, you will need 1-3 coats of paint to get that solid white color.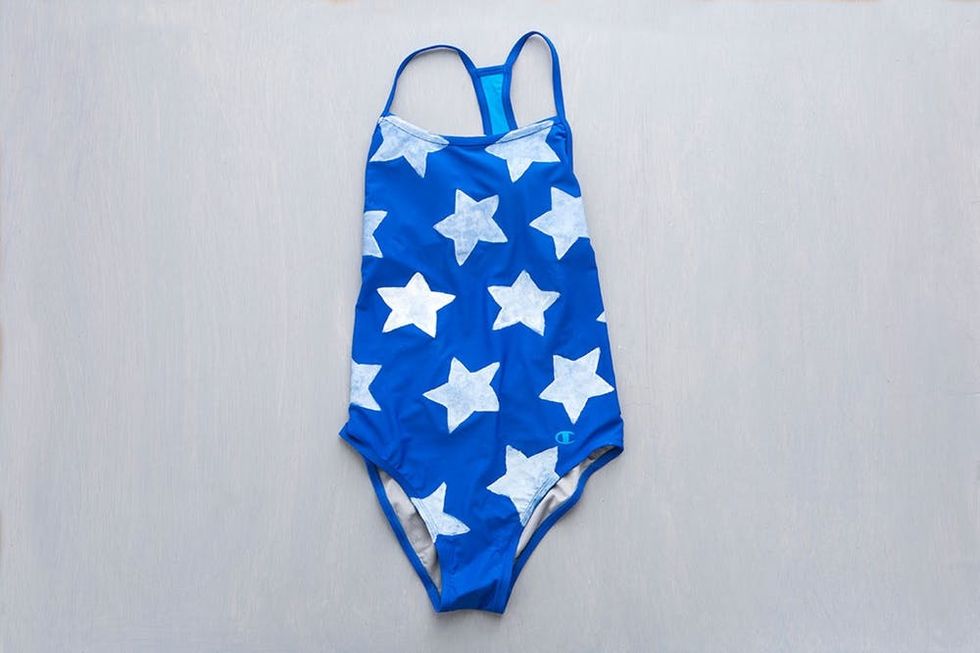 Updated suit for 4th of July = ✓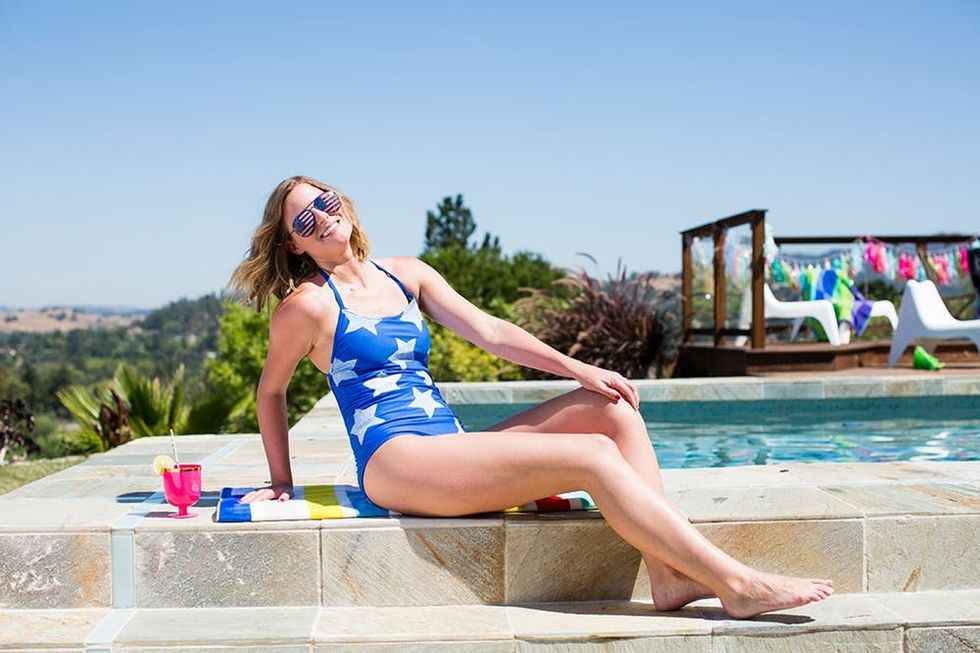 We've got some killer sunnies for all your summer needs in the Brit + Co shop. And yes, these flag sunnies are totally necessary.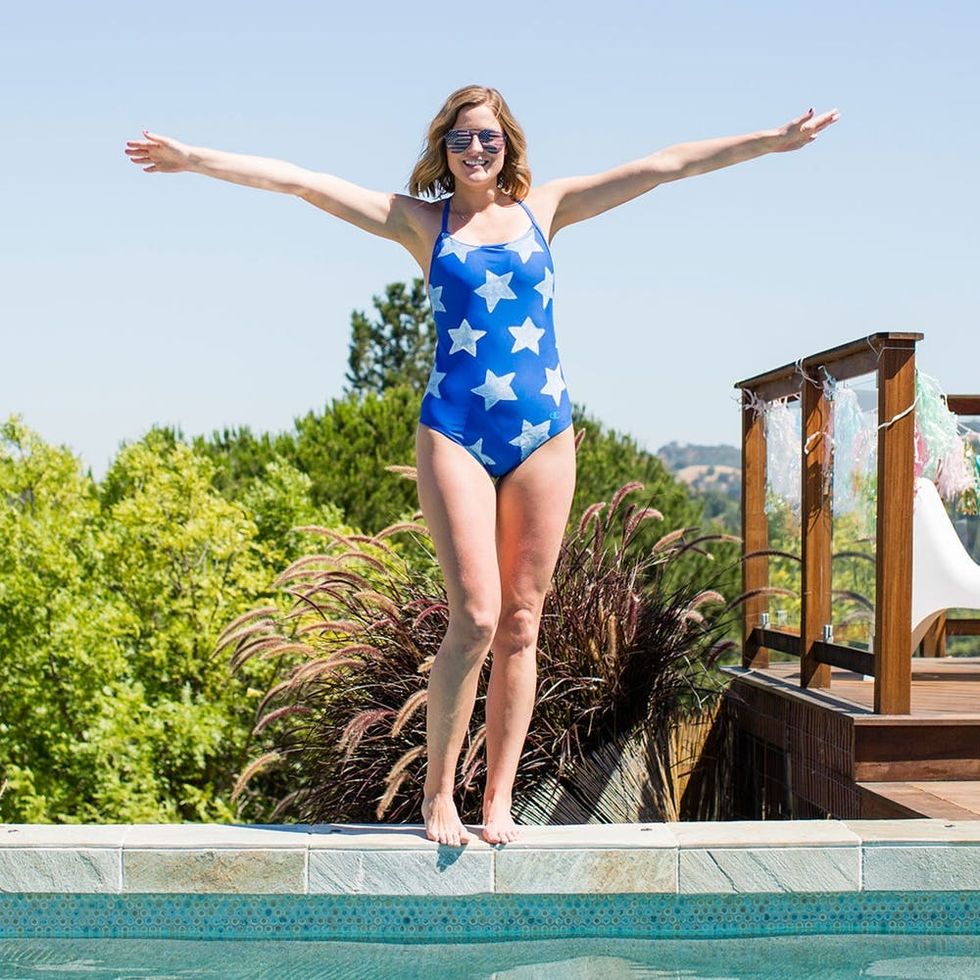 This star suit is pretty great, but to complete our poolside attire, we need a cover up. May we suggest tossing on a 4th of July tank or a pair of flag cut-offs? =)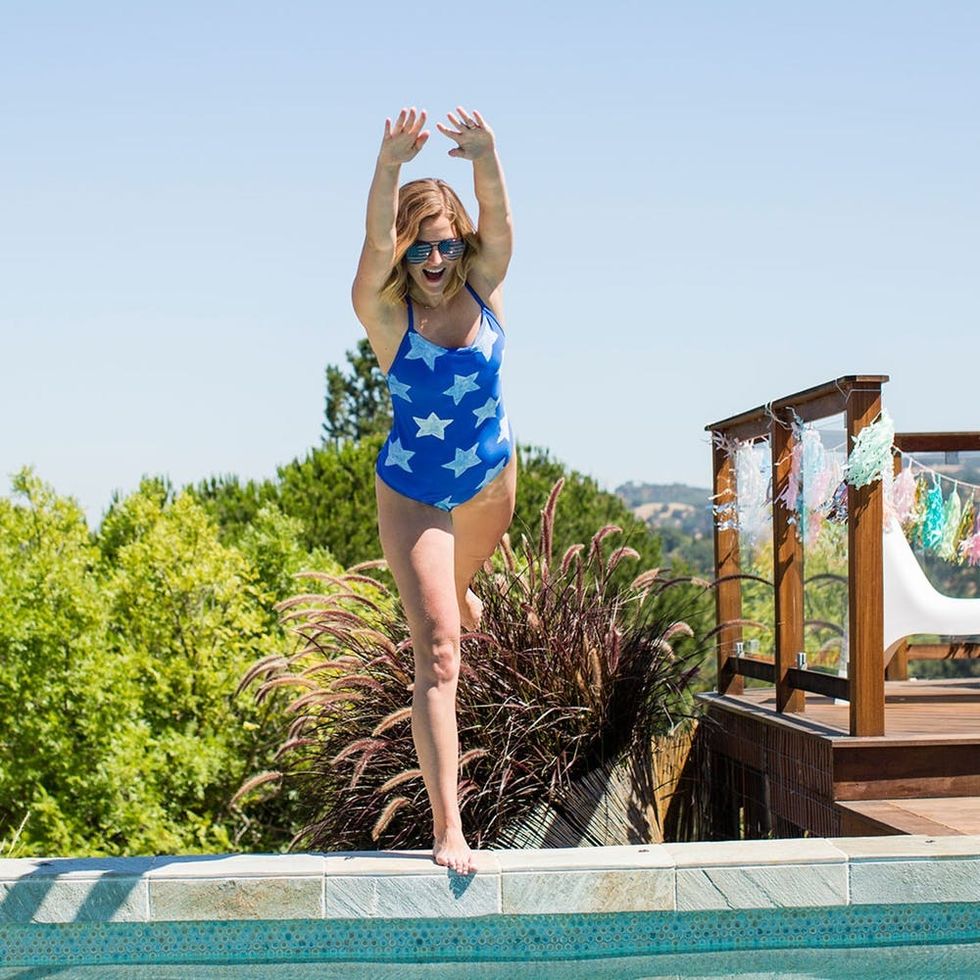 Get ready to dive into summer — we sure are!
Have you ever hacked your summer swimsuit? Share your tips and tricks with us below!
Kelly Bryden
Kelly Bryden, an east coast native, is stoked to be a part of the Brit + Co team. Design, DIY, and fashion are her passions. If she isn't crafting you can catch her on the dance floor or wrapped up in aerial silks.
Home DIY