See How Intel is Bringing Out the Maker in All Of Us (+ Win a Lenovo Tablet!)
Apr 12, 2014
Recently, we partnered with Intel to explore how their latest innovations help all of us harness our inner maker. From 3D scanning and printing to a development board, there's a lot to look forward to coming from Intel.
---
Interested in experiencing this technology for yourself? Now is your chance. We're partnering with Intel to give away a Lenovo Yoga 2 Pro to one lucky winner!
The Lenovo Yoga 2 Pro is a 2-in-1 device meaning you can use it as both a PC and a tablet. The multitouch display flips back 360° so you can use it in four different configurations: Laptop, Tablet, Stand and Tent. To enter, simply submit your email address in the form below. The winner will be selected randomly and contacted via email. Full contest details can be found here. Good luck!
This contest is now closed.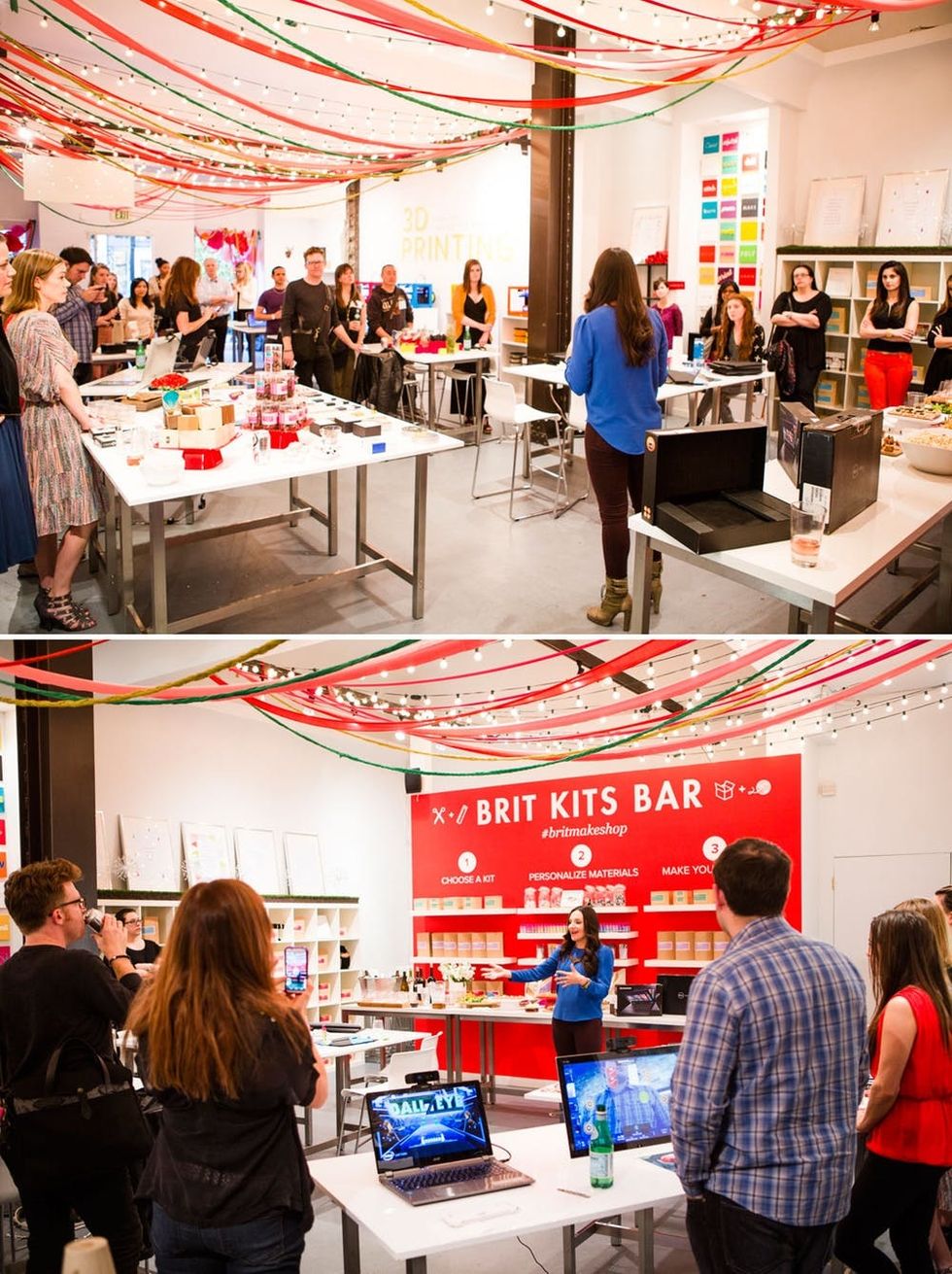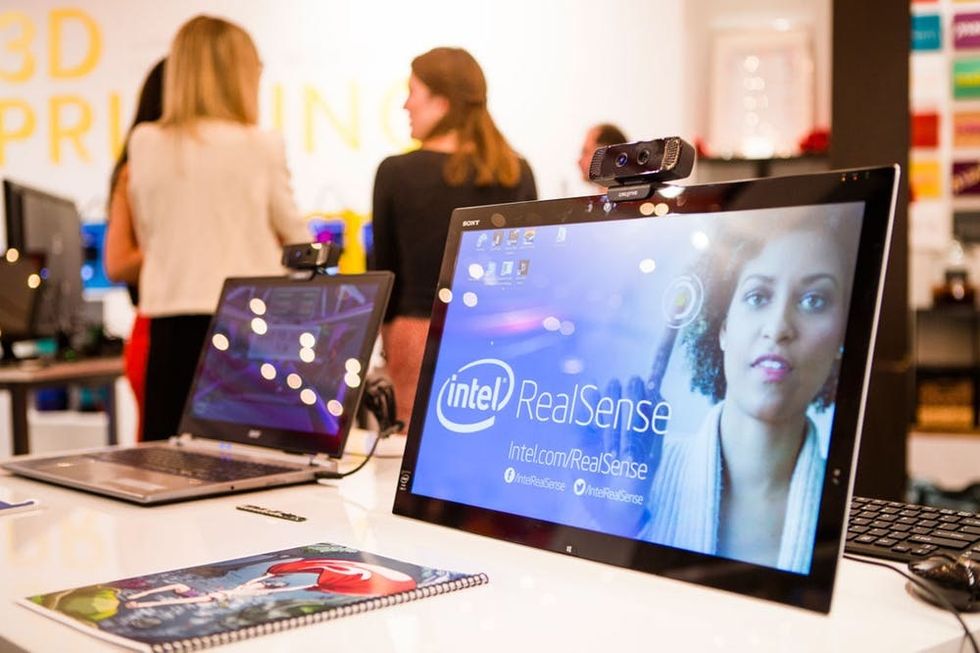 For those of you who followed the news at CES this year, you know that Intel had quite a few things to talk about, including the Intel® RealSense™ 3D camera. This is the world's first camera module that integrates 3D depth with a 2D camera that helps devices "see" depth much like the human eye does.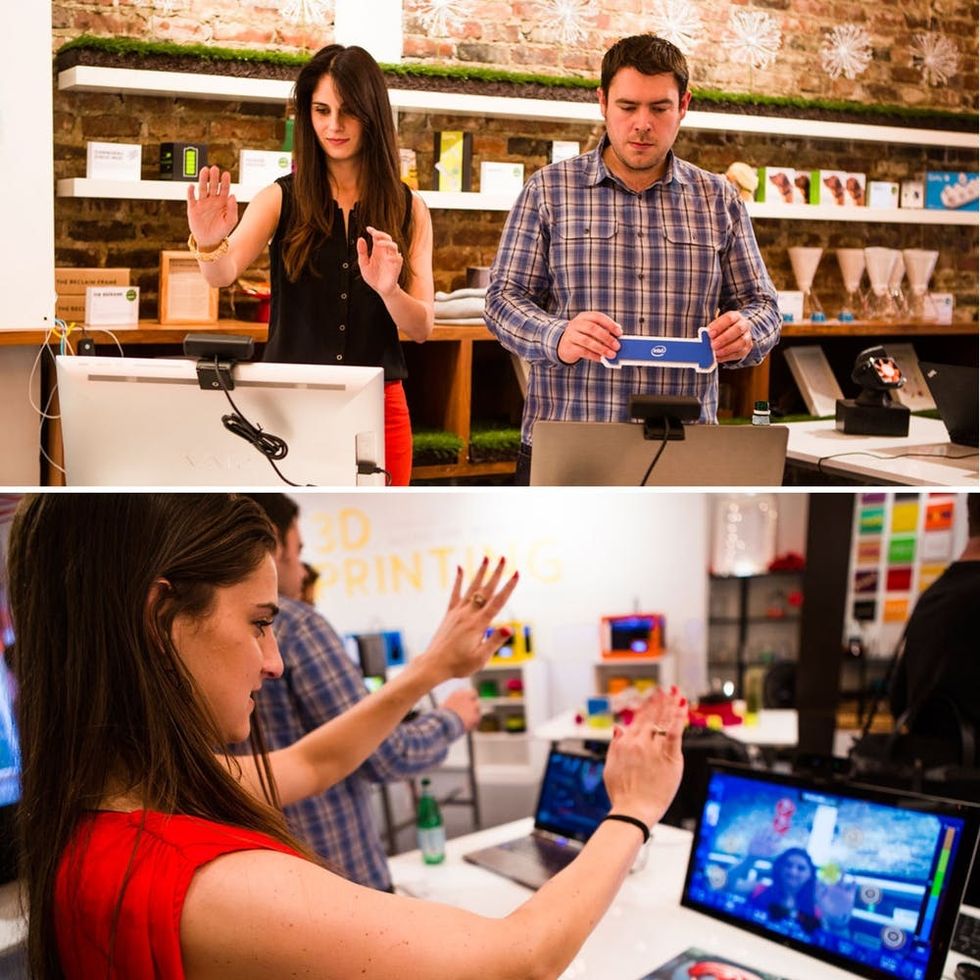 We got a sneak peek at a little bit of what this camera module is capable of doing. First, in partnership with 3D Systems, this technology will allow you to scan, create and share your own 3D items. We're already rather obsessed with 3D printing, so the idea of creating custom 3D printed things at home really intrigues us.
In addition, a new app called Touchcast uses the sensor to create DIY green screening during video. You can add in any background you wish – meaning that your video message from the Moon is now possible! Excited about this new RealSense™ 3D camera module? Devices equipped with this new technology will be available later this year.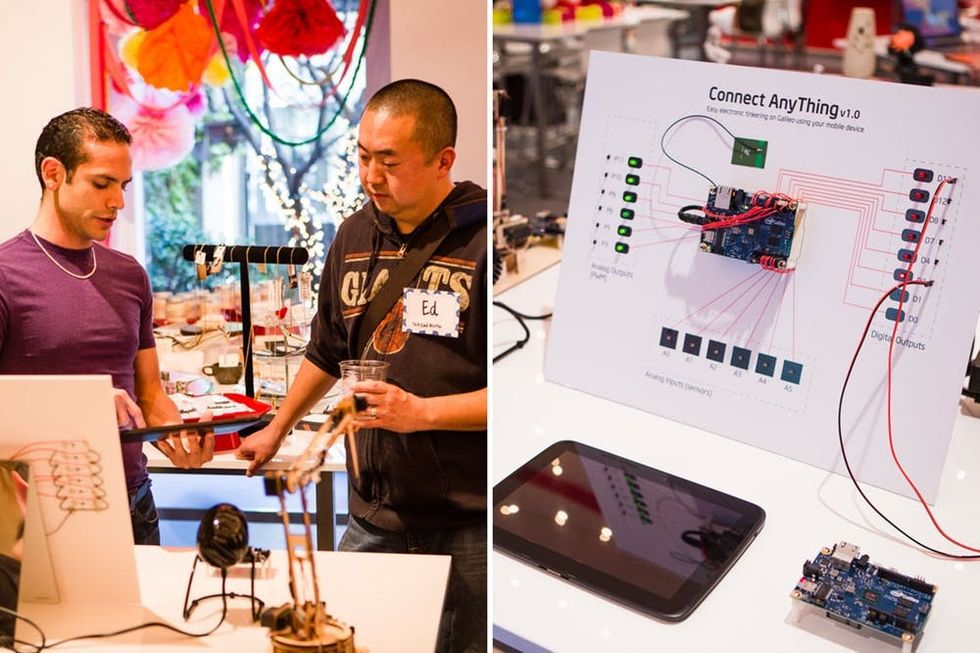 Now, let's talk about the Intel Galileo. This development board allows you to design anything you can come up with — from an LED light display that will make your coffee pot blink your favorite color to a life-sized robot. The best part? Galileo runs on open source software, which means you have access to pre-written code and a community of experts that will share their code and help you. Galileo definitely impressed us and we can't wait to get our hands on one to start making! Galileo will also be available later this year and can be found on Amazon.com for under $60.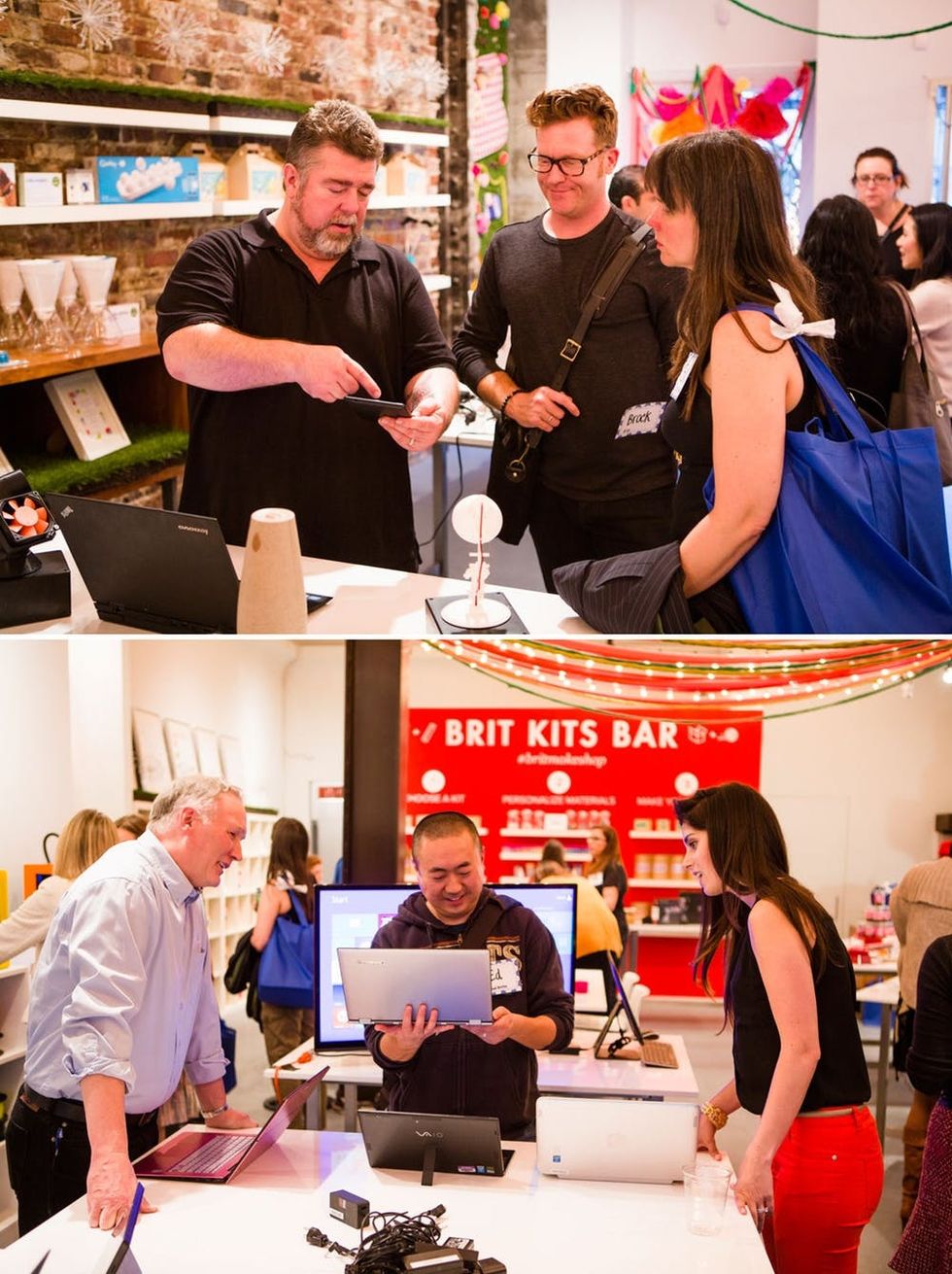 We experienced all these demos while also checking out the latest Intel 2-in-1 devices, from tablets to portable all-in-ones. The 5th generation Intel Core also adds incredible speed and battery life to these devices. Check out the full line of 2-in-1 devices here.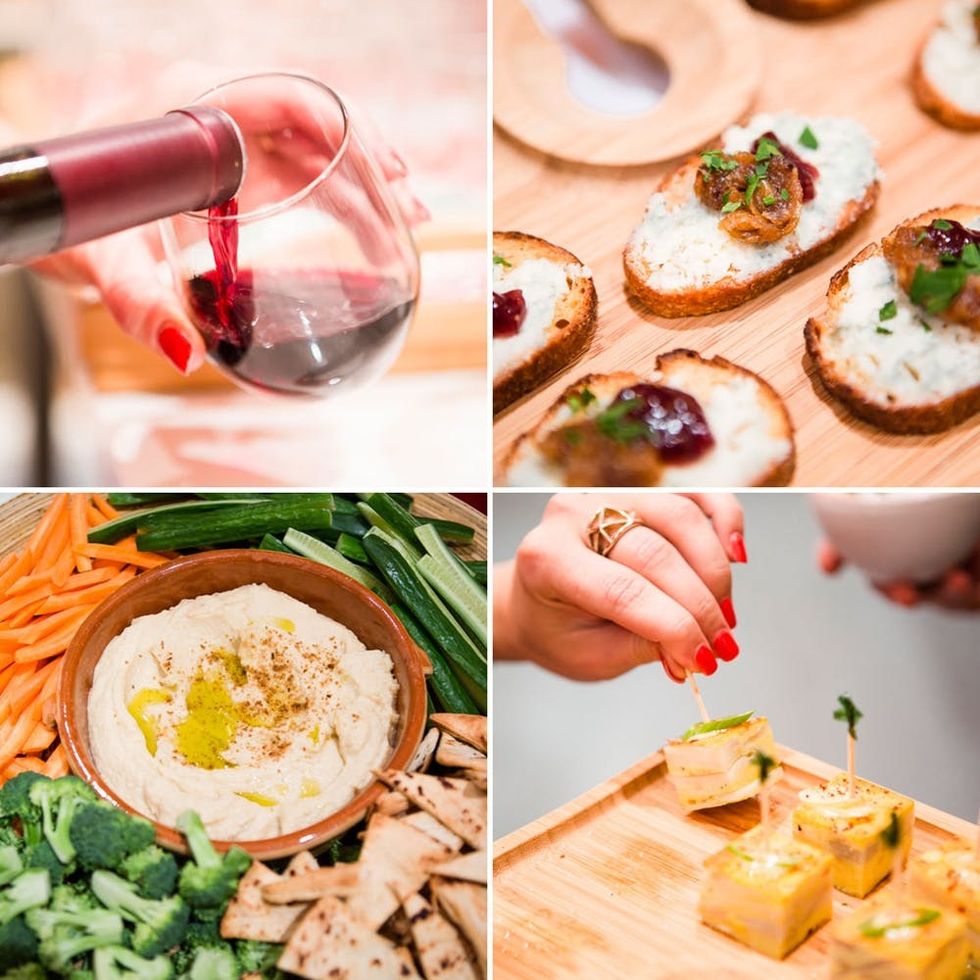 Attendees also experienced the delicious culinary work of Natalia Bushyager of Picnic on Third.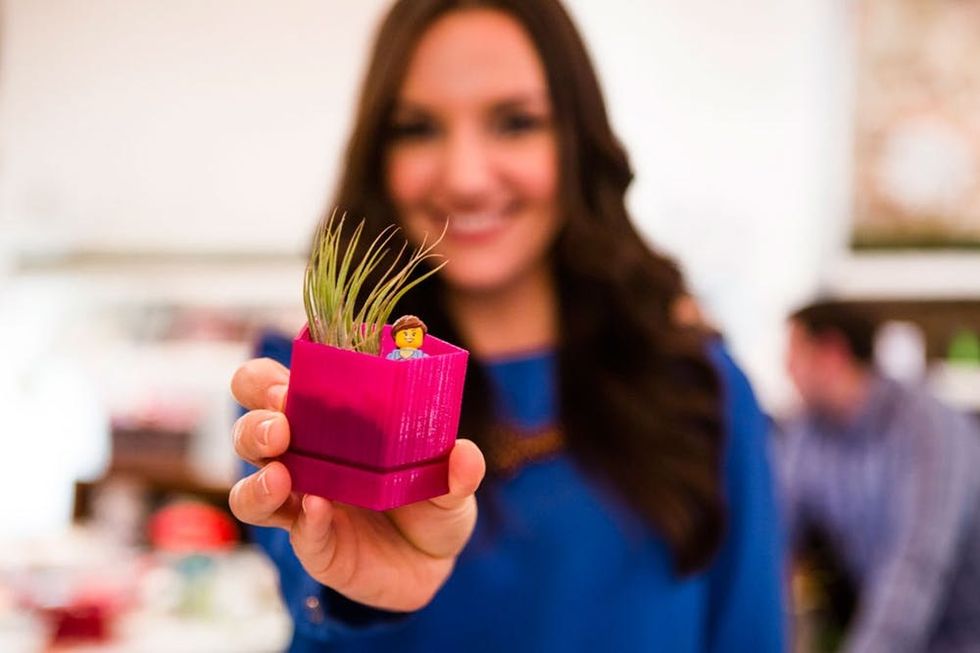 As always, an evening with Brit + Co is never complete without a little DIY.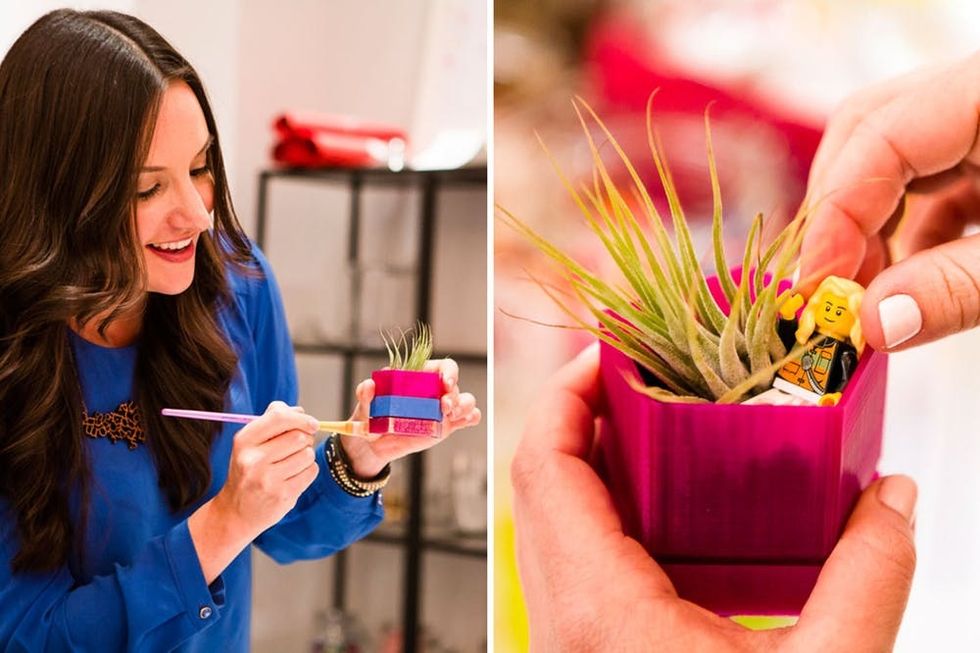 For this event, we created terrariums in 3D printed containers. Intel's 3D camera technology definitely got us thinking about other 3D printed containers we could design for this project in the future.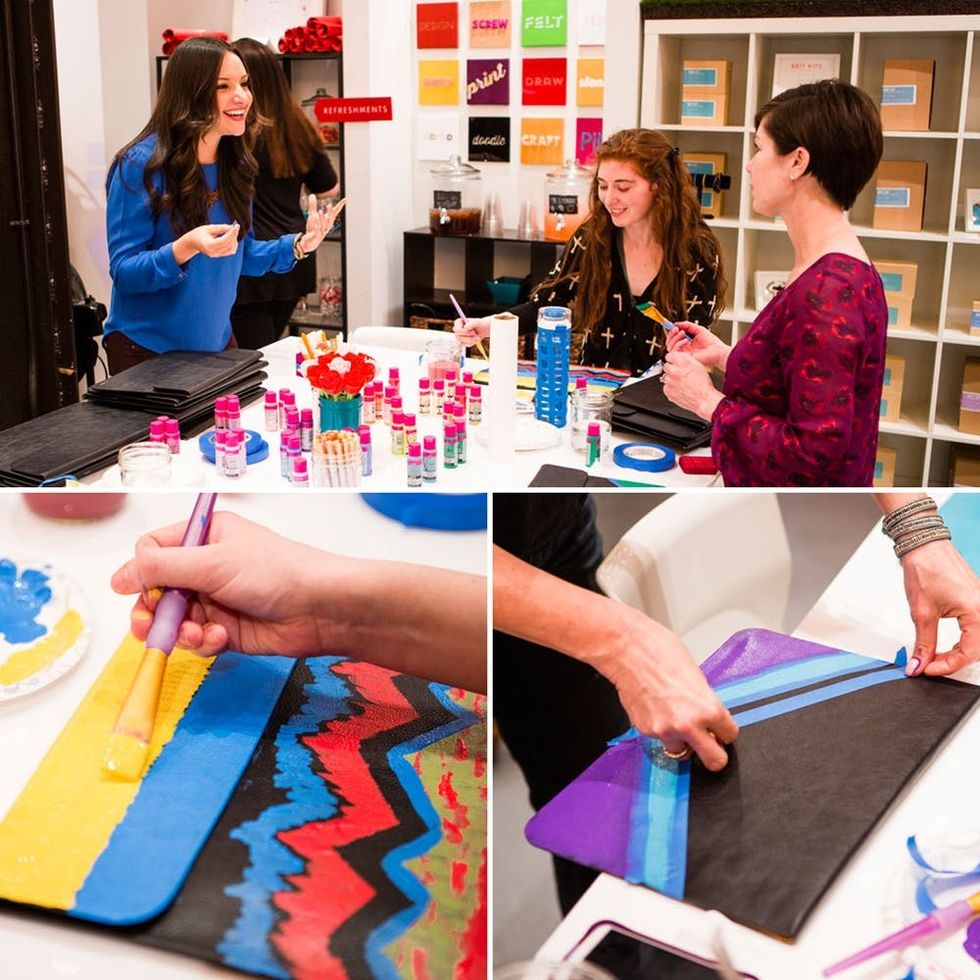 Attendees also customized laptop sleeves with paint.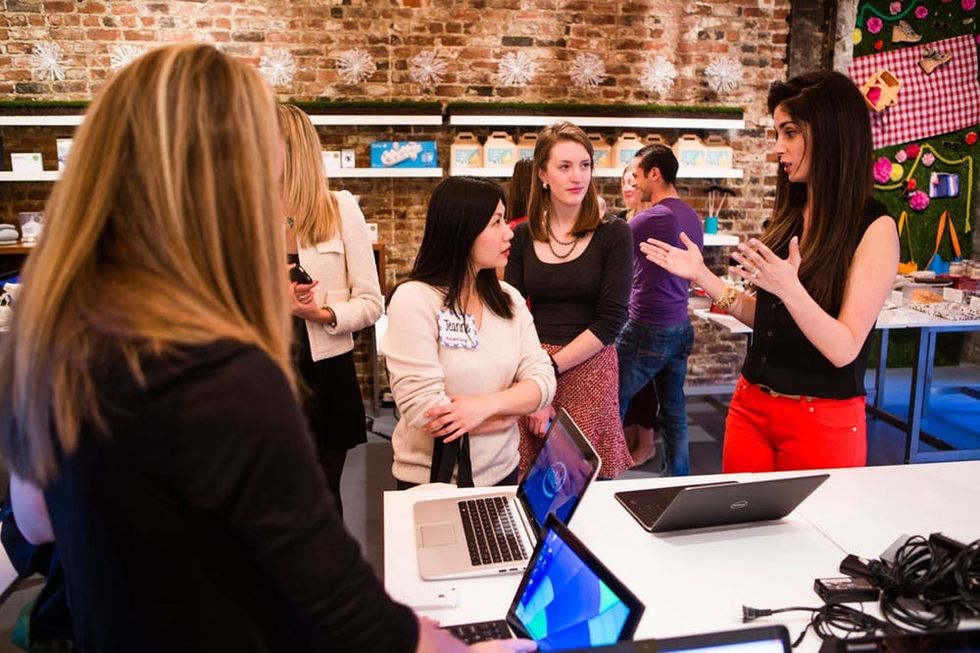 After spending an evening with this technology, it's clear that Intel's latest innovations are something makers can truly get excited about. We're thrilled to see a leading technology company embrace the DIY spirit.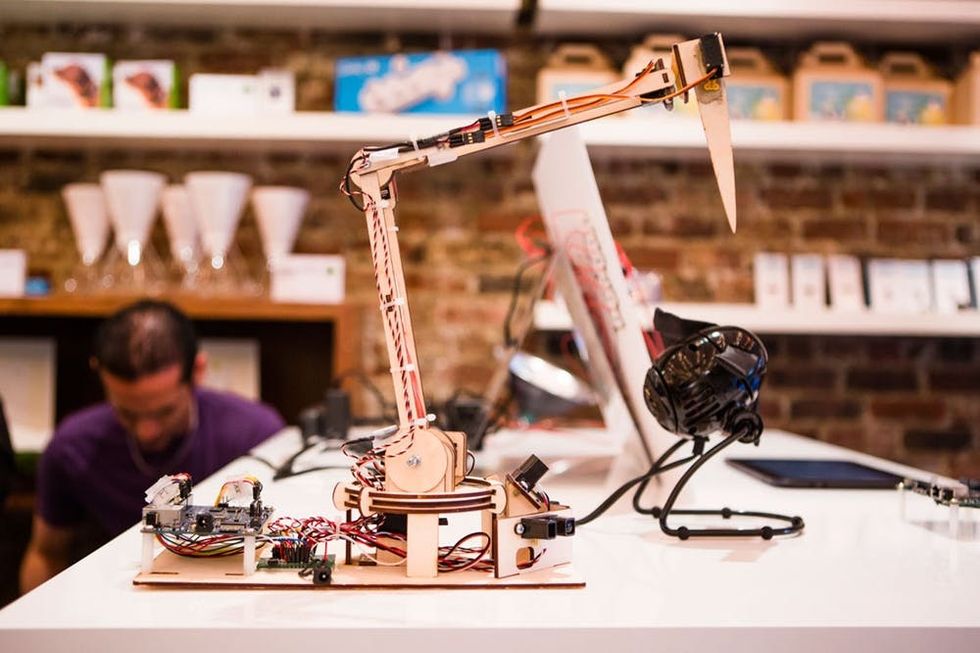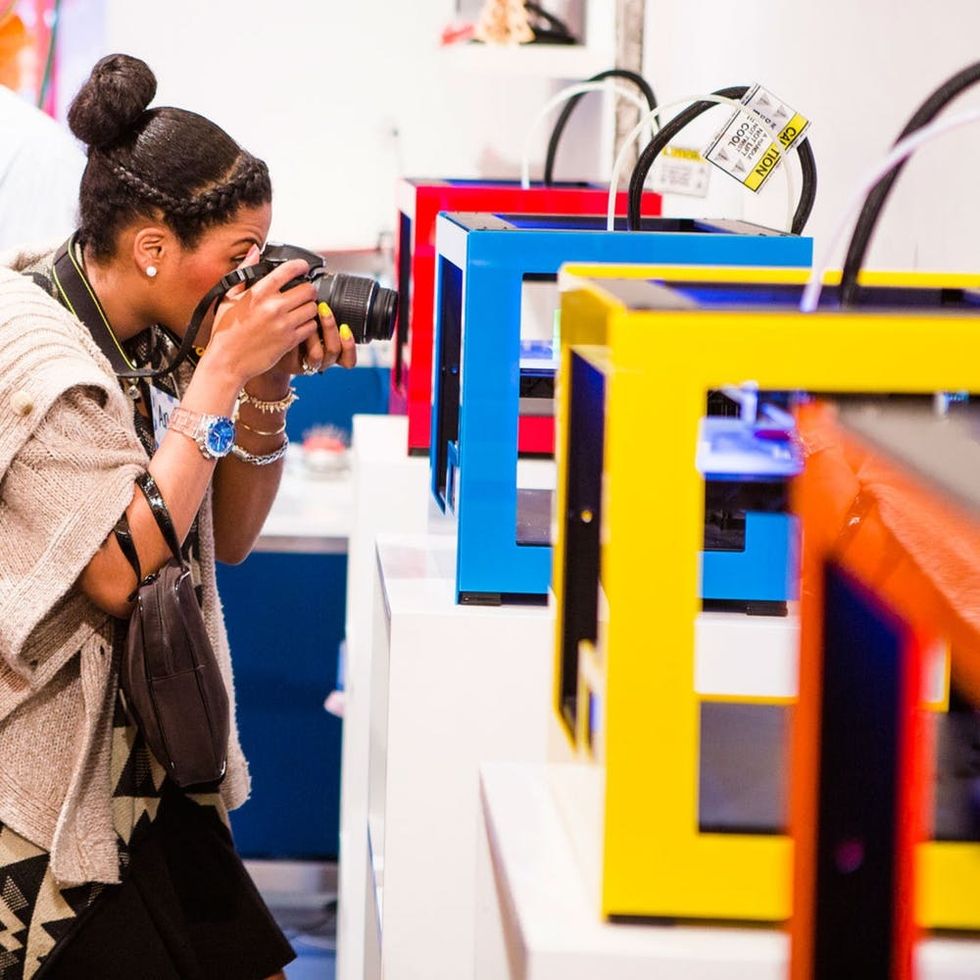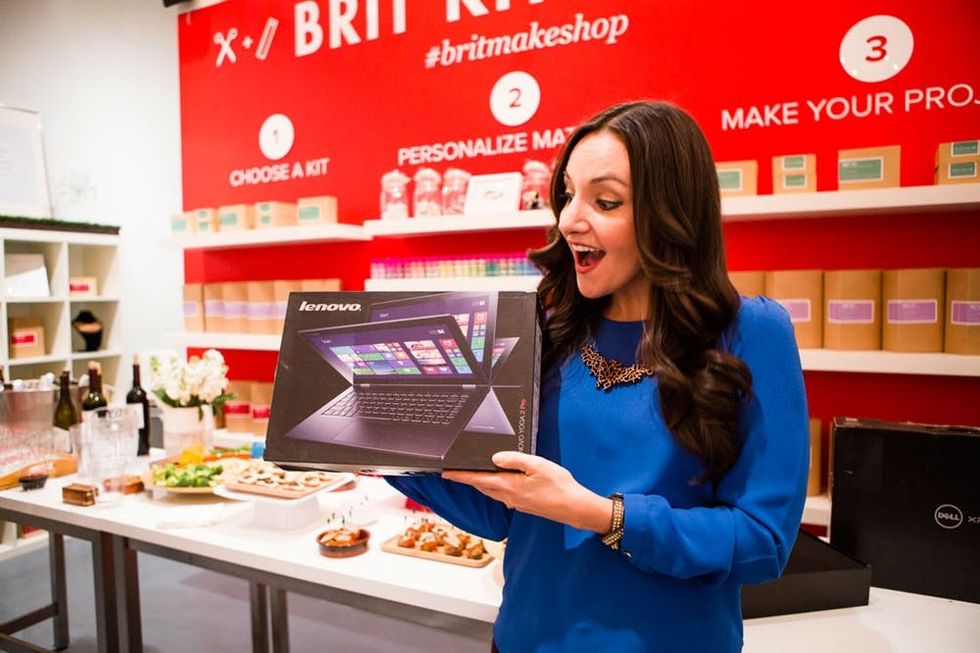 Alright, one more time: You can enter to win a free Lenovo tablet below!
This contest is now closed.
Which of these technologies are you most excited about? What would you make using the Intel Galileo? Tell us in the comments below or on Twitter using hashtag #intel!
This inspiration brought to you by Intel.