iOS 9 Has a Feature That Will Have You Say Yaaaaas
Aug 08, 2015
9/28/15 Update: Remember how everyone was super excited about "Wi-Fi Assist" on iOS 9 back when it debuted? Well, the new feature seems to be turning out to be more of a curse than a blessing, costing people hundreds and thousands of dollars on their monthly bill. To turn "Wi-Fi Assist" off to make sure your bill doesn't skyrocket, here's all you've gotta do: Go to Settings > Cellular > Wi-Fi Assist and slide the feature off. Your wallet will thank you!
This has probably happened to you about 100 times: You're waiting around at the airport, DMV, grocery store or important meeting, so you decide to catch up on your news or see what your besties are doing on Facebook… and nothing will load. Your phone has latched onto the free public Wi-Fi that runs at dial-up (remember those?) speeds and is crawling along. You then have to turn off your Wi-Fi so that you can actually check out Beyonce's new flash tatt line on Instagram at a normal rate. What a PITA.
---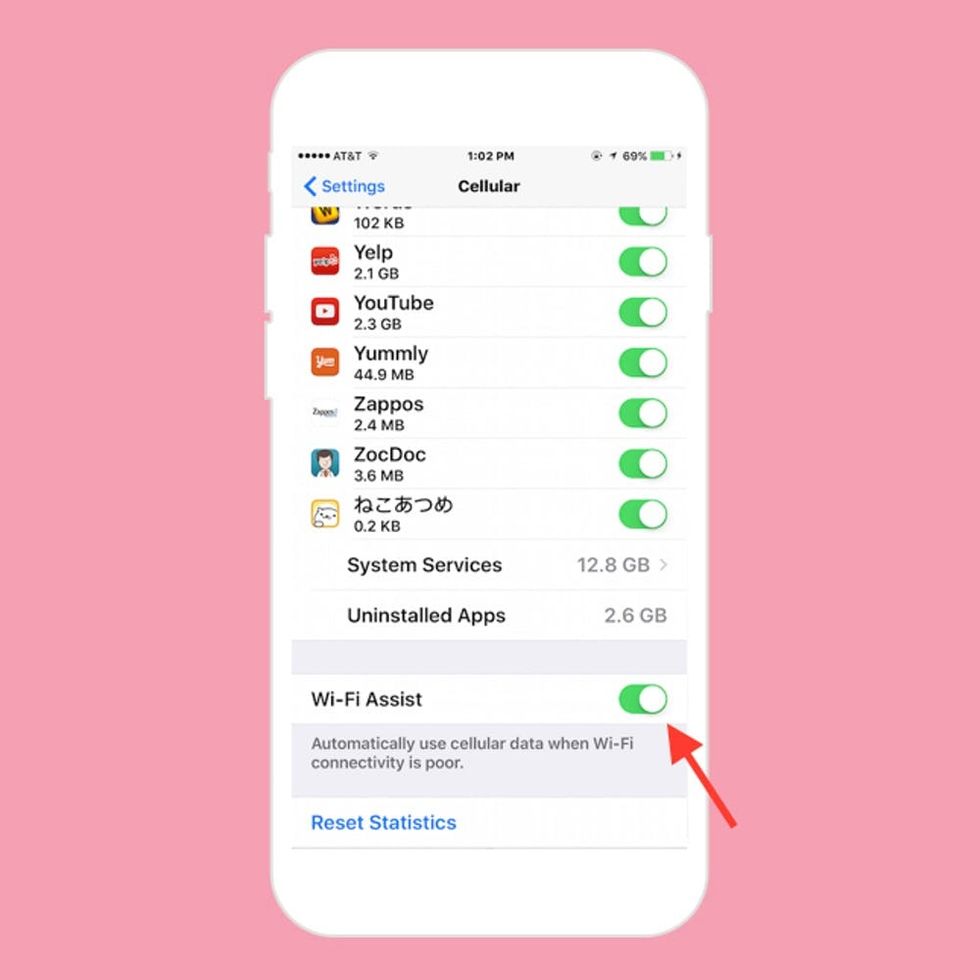 iOS 9 wants to change all that. Apple released their iOS 9 beta 5 yesterday with a slew of nifty little updates (and if you haven't checked out what iOS 9 is offering so far, you should here) including a new feature called "Wi-Fi Assist." You just go to Settings > Cellular > Wi-Fi Assist and turn on this little tab. What it does is it ensure that the next time your phone is trying to hop on to a super slow network, it'll automatically switch to using your data plan instead.
Now you never have to have your Kim Kardashian Hollywood game interrupted again.
What do you think of iOS 9's new feature? Tell us in the comments below!
Kimberly Wang
Kimberly Wang writes about all things pop culture, tech, style, and beauty. She's a Bay Area transplant and has an MFA in Creative Writing from Columbia University. On a sunny New York day, you can find her hanging out with her mini schnauzer Isabelle Jellybean on a blanket in Central Park.