DIY This Iris Apfel-Inspired Statement Necklace
Feb 17, 2016
During winter it can be easy to wear a uniform of black and gray. It seems like bright colors are often reserved for the summer, so sometimes our winter wardrobe needs a little pick-me-up! So, today we're showing you how to add a colorful touch to your closet with a DIY Iris Apfel-inspired statement necklace. You may even have a few pieces in your jewelry drawer to use for this DIY. No shopping necessary — unless you want to, and we totally support that.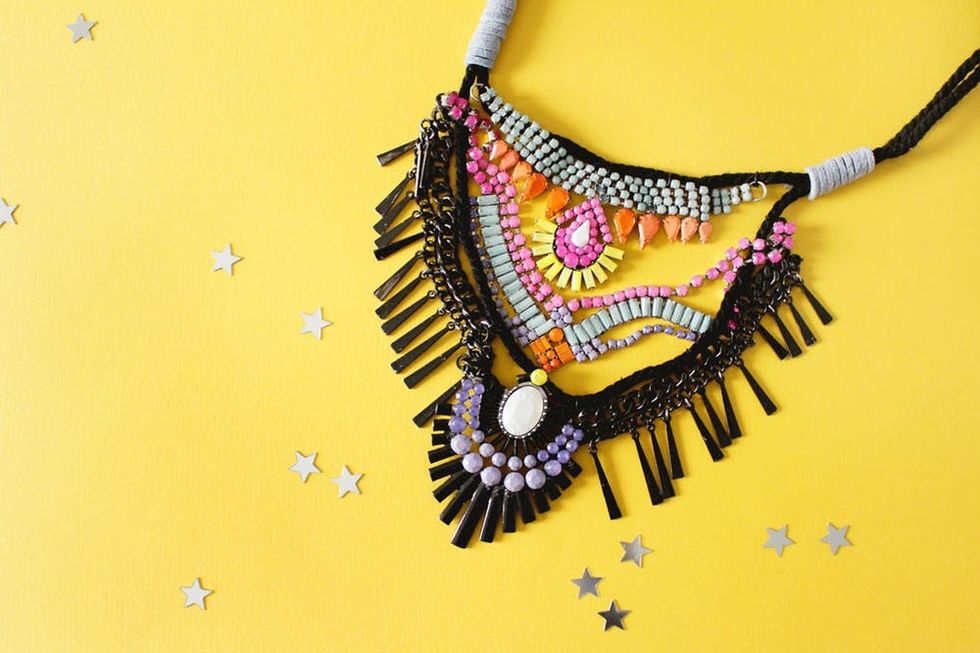 ---
Have you guys seen the documentary Iris on Netflix?! If you haven't heard of her yet, Iris Apfel is a 93 year-old fashion icon and a true style legend, known for her eccentric ensembles. She has a huge collection of costume jewelry from all over the world, ran a successful interior design company and is basically the original #bossbabe. If you need inspiration for bold style, Iris is the queen of statement necklaces, whether she's rocking bold beads or giant jewels. So let's channel our inner Iris for the ULTIMATE statement necklace!
Tools:
 — jewelry pliers, chain nose or round nose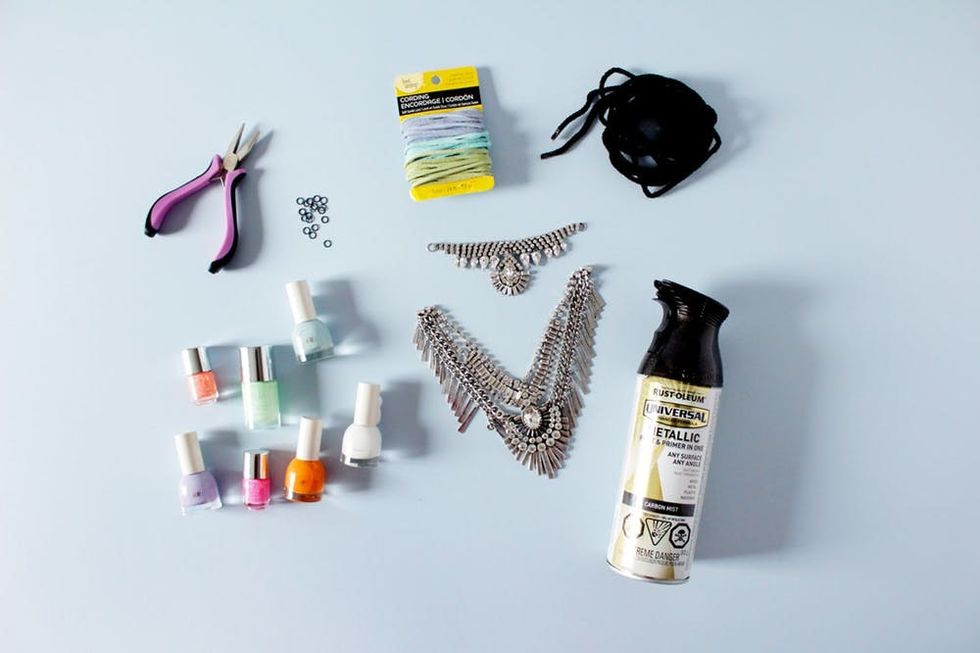 Instructions:
1. Using jewelry pliers, separate the body of the necklace from the chain.
2. Optional: If you have silver or gold chain visible, you may want to spray paint it black. In that case, use paper towel and tape to cover the parts that you don't want to spray. Spray paint in thin layers and let dry.
3. Paint each jewel with a nail polish color of your choice.
4. Attach rope to your necklace with jump rings. Use jewelry pliers to twist open a jump ring and then loop it through the necklace and around the rope. Close the gap in the jump ring with your pliers.
5. Wrap colorful cord around the rope for an interesting touch. Tie it off or super glue it to the rope.
6. Tie off the rope necklace.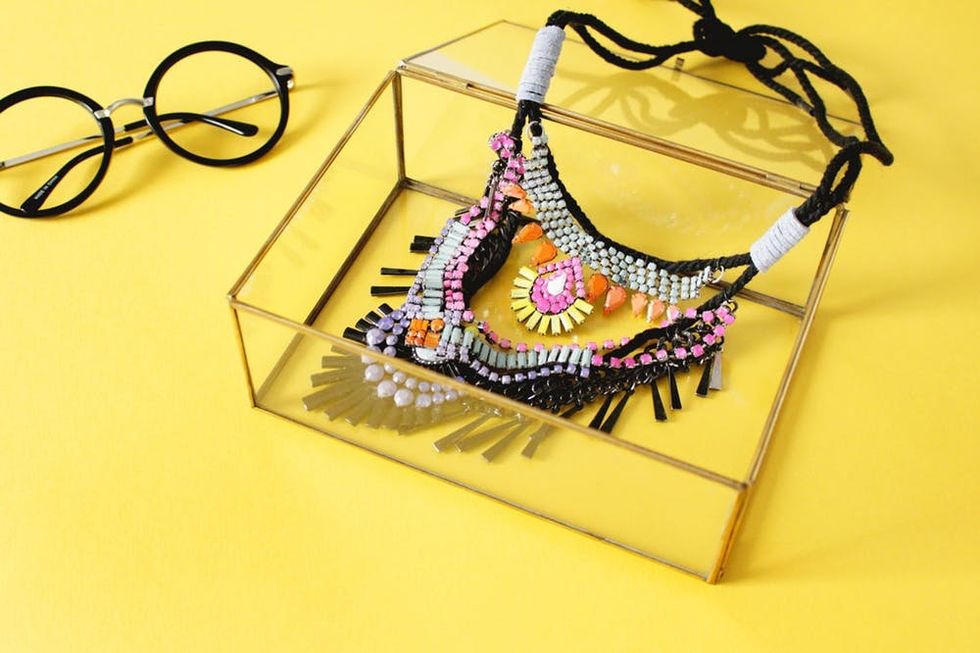 "There's no how-to road map to style. It's about self-expression and, above all, attitude." – Iris Apfel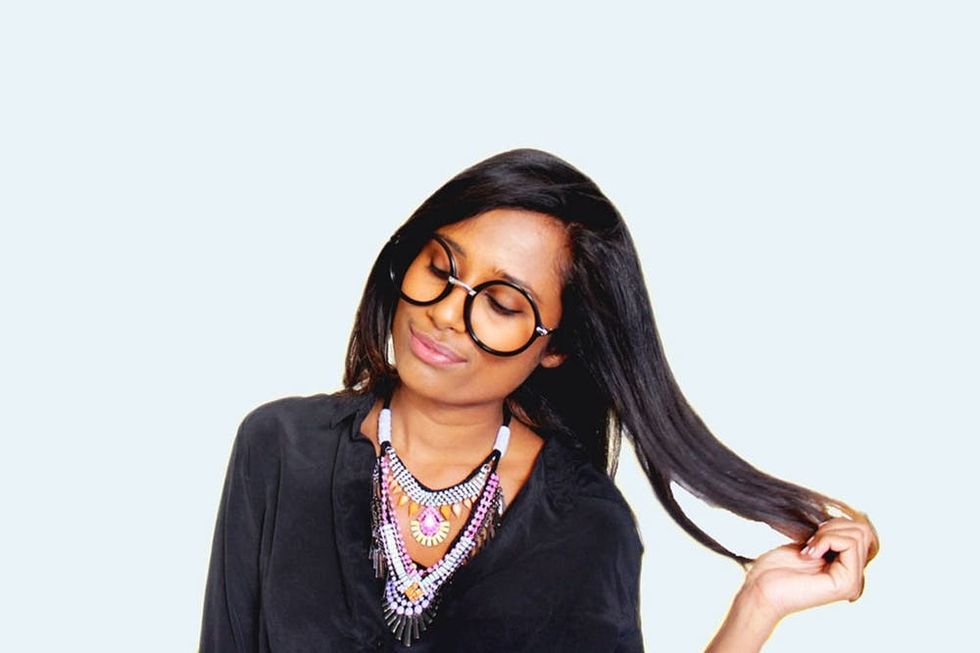 "Color can raise the dead." – Iris Apfel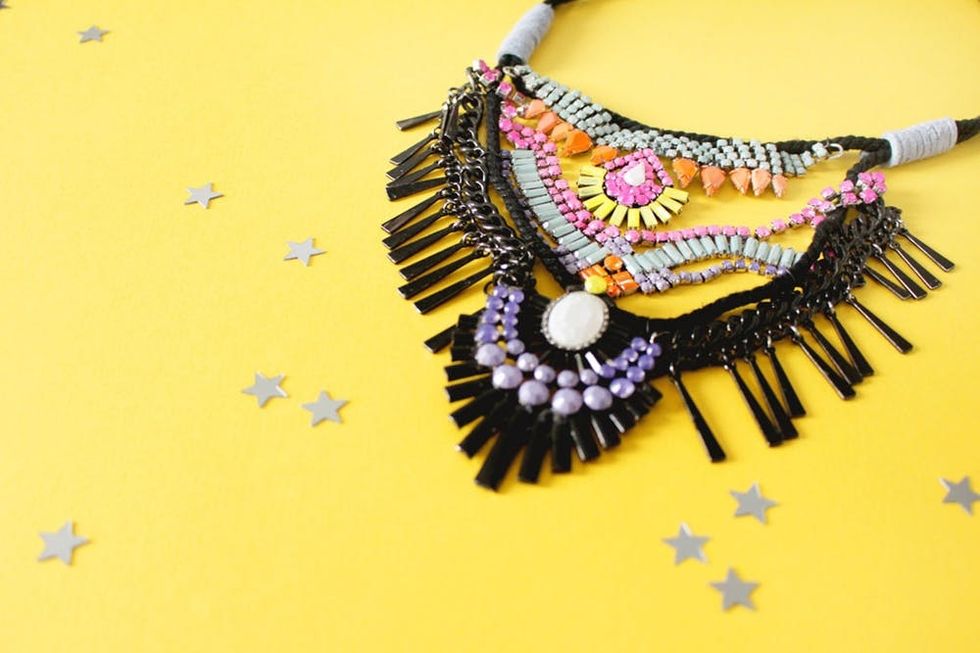 Share your colorful style with us on Instagram! Remember to tag us or use the hashtag #iamcreative so we can take a peek.