How to Age Gracefully According to This 93-Year-Old Style Icon
Apr 20, 2015
Have you noticed more mature women are getting plenty of spotlight lately? Iris Apfel is no exception. This 93-year-old style icon leads the pack of sartorial 65+-year-old women who show us there's a lot to look forward to in life, no matter your age. We're sharing eight of Iris's fashion, beauty and lifestyle tips that make us extra excited to watch the upcoming documentary film based on her life, Iris.
---
Style + Beauty Advice
Signature Eyewear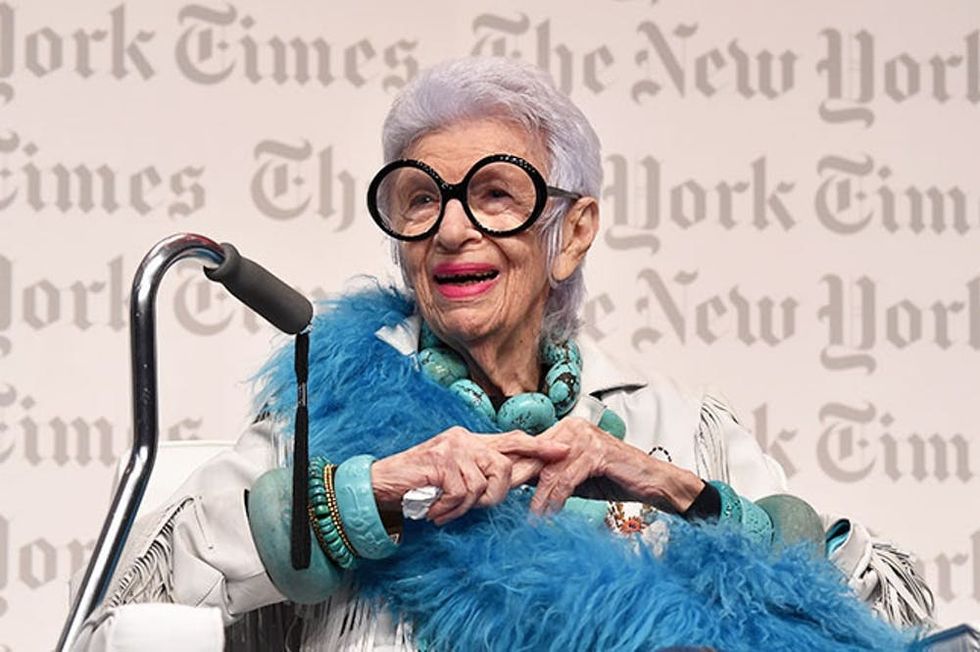 We can't talk about Iris without mentioning her trademark eyewear. Her glasses might look super expensive, but she told The Coveteur that she found them at a flea market, and she wears them with or without lenses. She's not the only celeb who is a big fan of thrifting.
Eat Healthy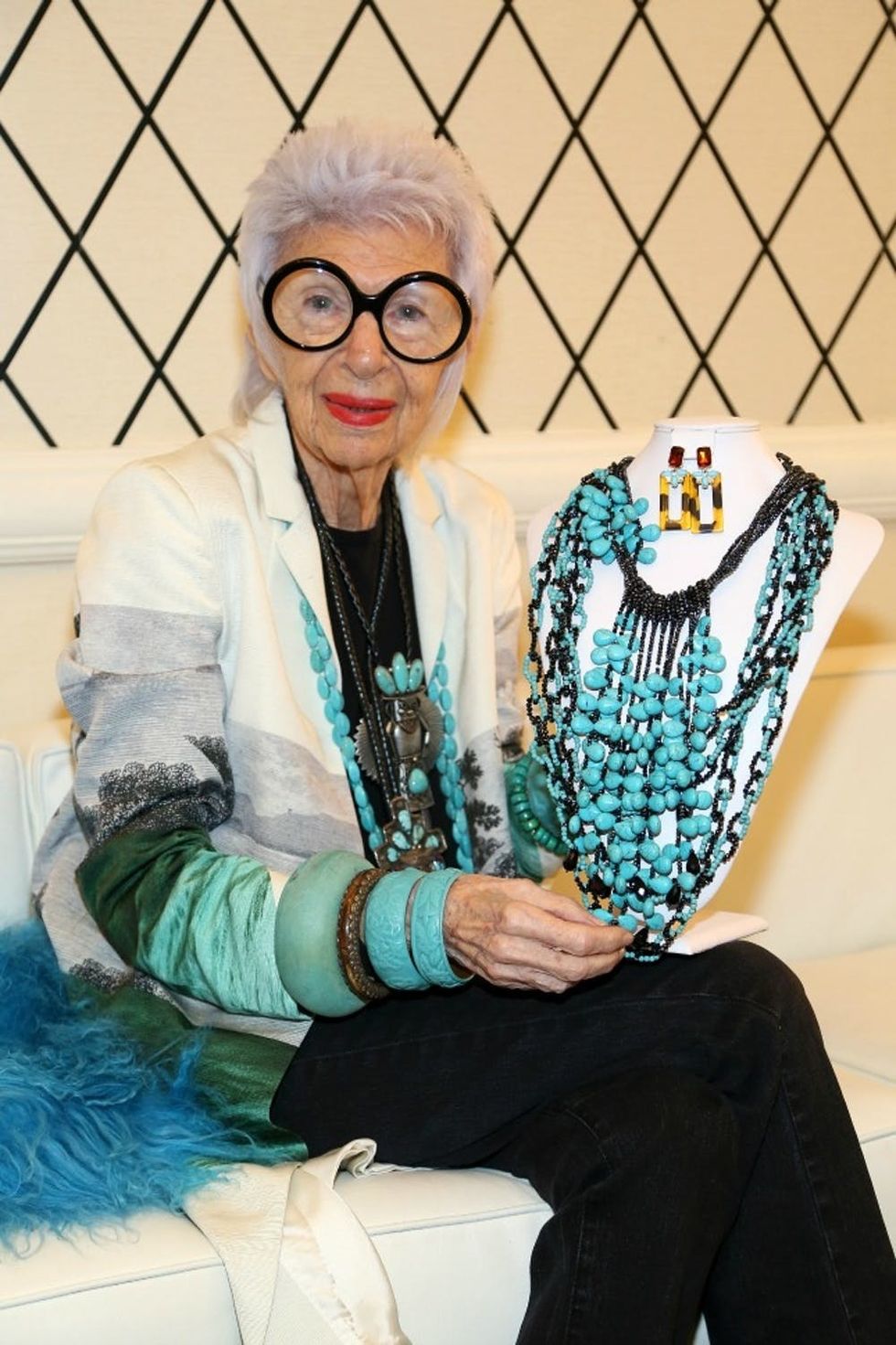 She told Style.com that she never eats junk food, never drinks soda and don't smoke anymore. She drinks an alcoholic drink lightly now and then. While we're not quite ready to kick our margaritas to the curb, we are all about the clean eating.
Life Advice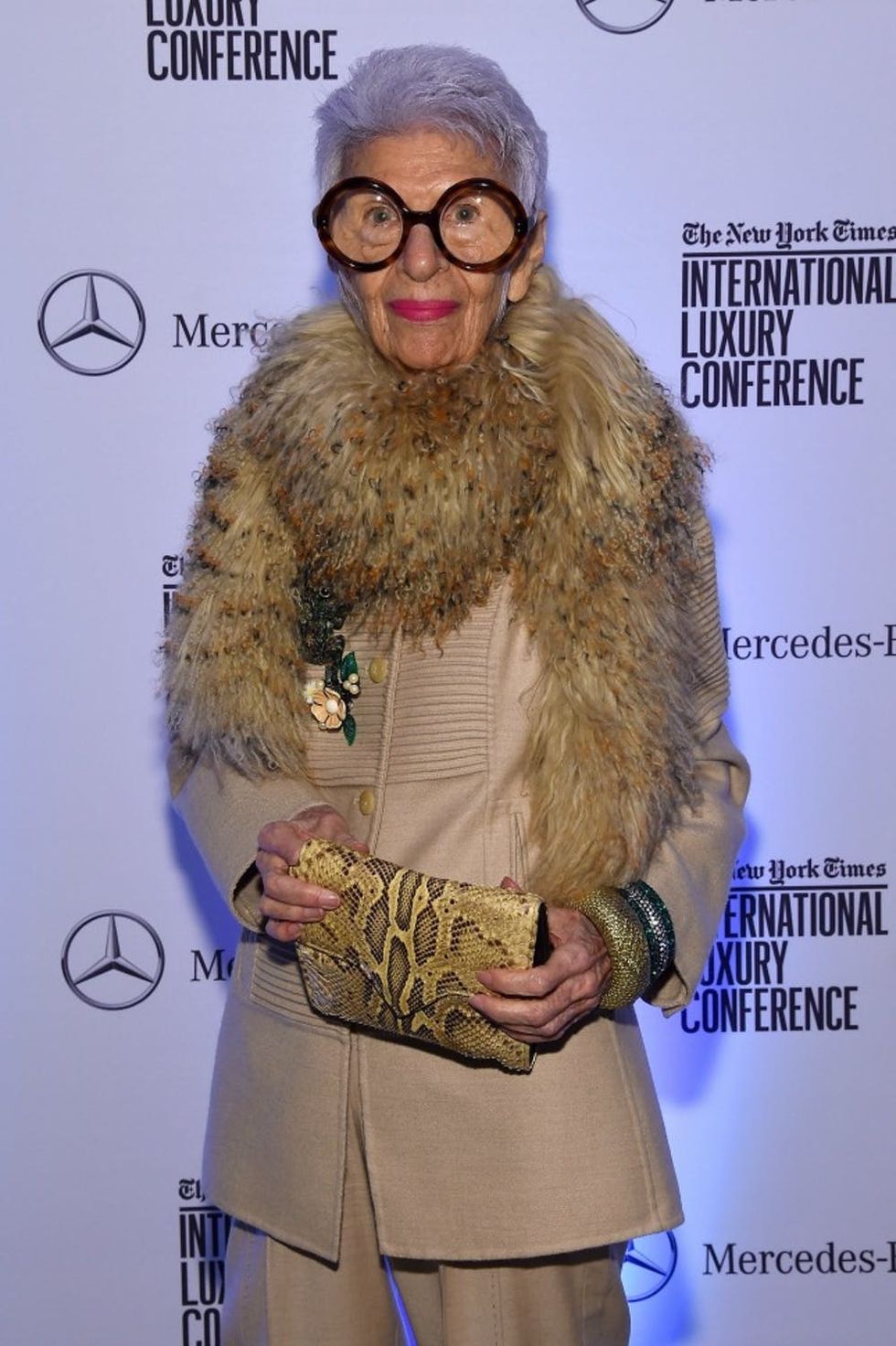 7. Embrace Clutter: Iris would disagree with KonMari. She keeps her house filled with treasures. "I love clutter. I think being totally minimal shows a lack of history and soul, and I find it sort of pitiful," Iris dishes to the New York Times. She also expressed the importance of displaying personality at home to The Coveteur, saying, "While some of these homes are very beautiful, they look anonymous to me. They could be suites in very expensive hotels, but they don't tell you who lives there."
8. Humor is Key: Humor is everything, especially in fashion and lifestyle. Iris dresses with a sense of humor and is all about pushing herself every day, living positively in the moment and forgetting about everything else that is going on. Iris's focus on enjoying the life she lives is something we aspire to.
What did you think of Iris's fashion and lifestyle tips? What do you look forward to seeing in her upcoming film? Tell us in the comments below.
Yuka Murai
As a fashion writer and official blogger at ELLE Japan, Yuka is always on the hunt for awe-inspiring stories, ideas and products from all over the world. Raised in Tokyo, she currently resides in the outskirts of Portland, OR. She has a two-year-old son and a newborn daughter.