This Layered Berry Ombre Smoothie Is Almost Too Pretty to Drink
Jul 12, 2017
The mermaid smoothie wave seems to have subsided somewhat, and layered smoothies are the latest trend to hit the fickle world of Instagram. These delicious beauties come in all colors, from rainbow to subtlest ombre and every shade in between. And they aren't just easy on the eyes; they're actually good for you as well. Made from a medley of fruit, vegetables, and of-the-moment ingredients like blue algae, spirulina, beetroot powder, and turmeric, these smoothies are an easy way to pack your five a day into your diet. I tried my hand at this latest trend to create this pretty berry ombre smoothie, and I have to admit it… I think I'm in love!
---
These are guidelines only, as you might need to play around with the quantities to achieve the perfect ratio. Layered smoothies work best when using frozen fruit, because the consistency is thicker and easier to work with.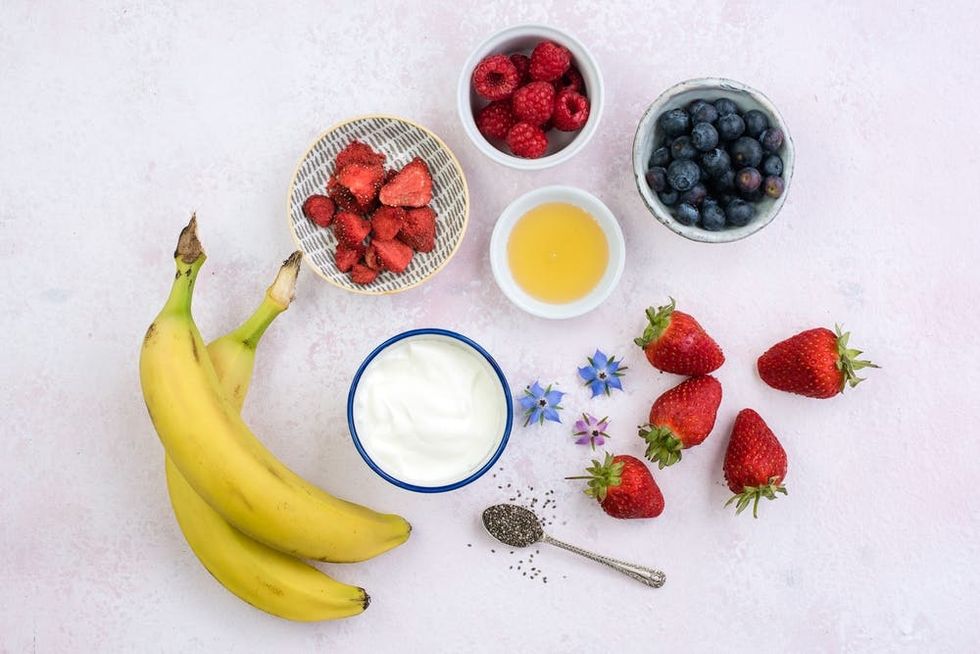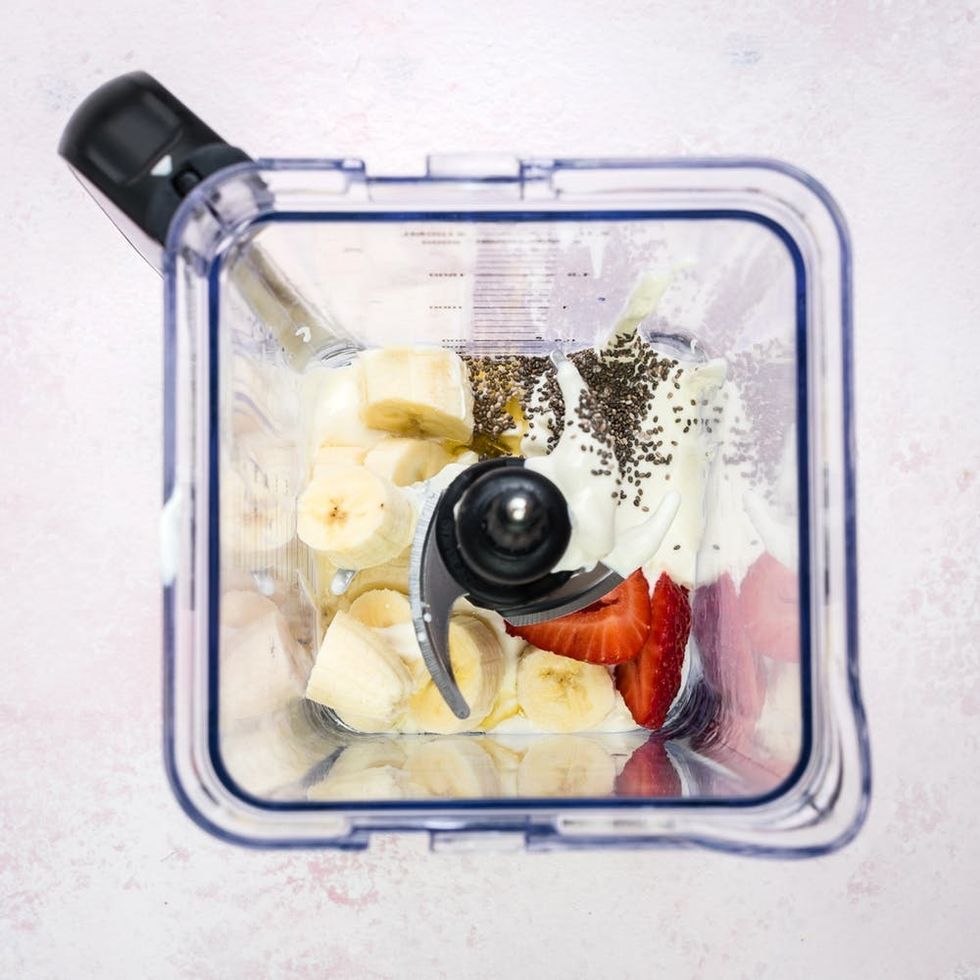 Start by making the base of your smoothie. Process the yogurt, bananas, agave syrup, chia seeds, and a couple of strawberries in a high-speed blender until smooth.
Pour a little of the smoothie into two glasses — remember, you're going to add more layers on top!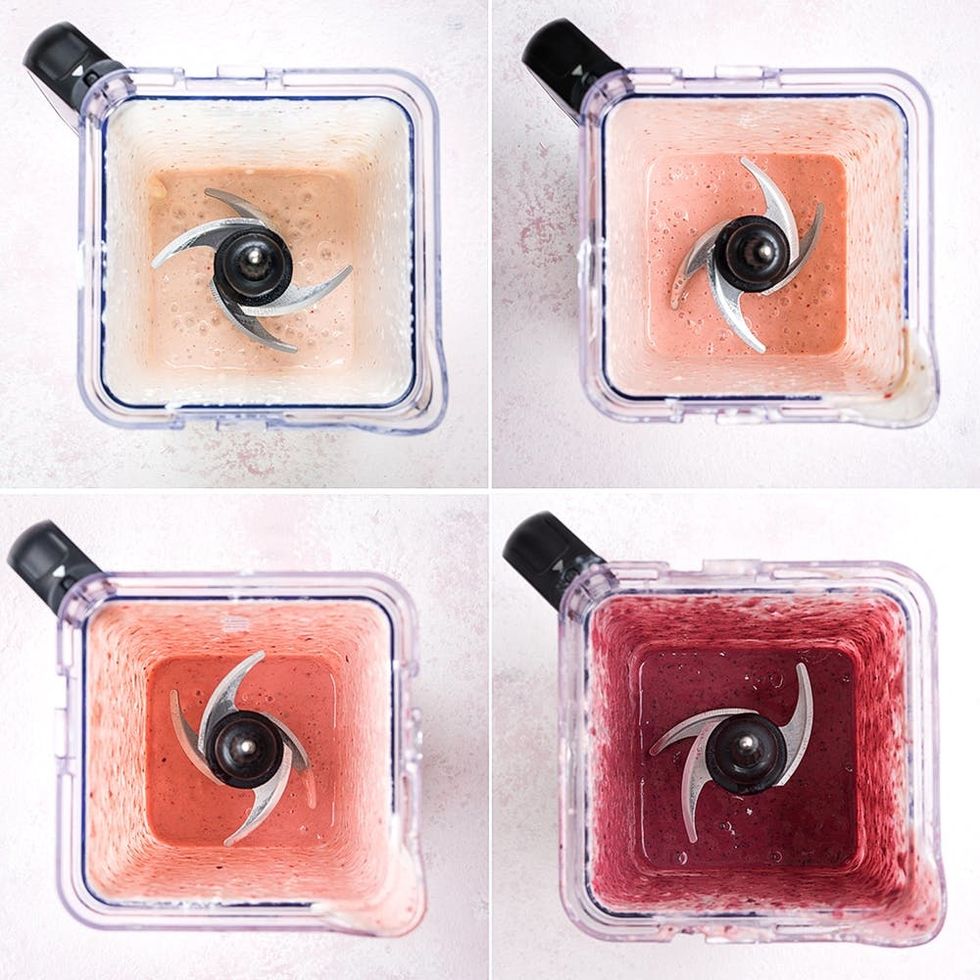 Add a handful more strawberries and raspberries to your smoothie base and blend again. When you're happy with the color, pour the second layer of your smoothie into the glass.
Continue adding more berries to the smoothie base until it's a shade darker and repeat the process.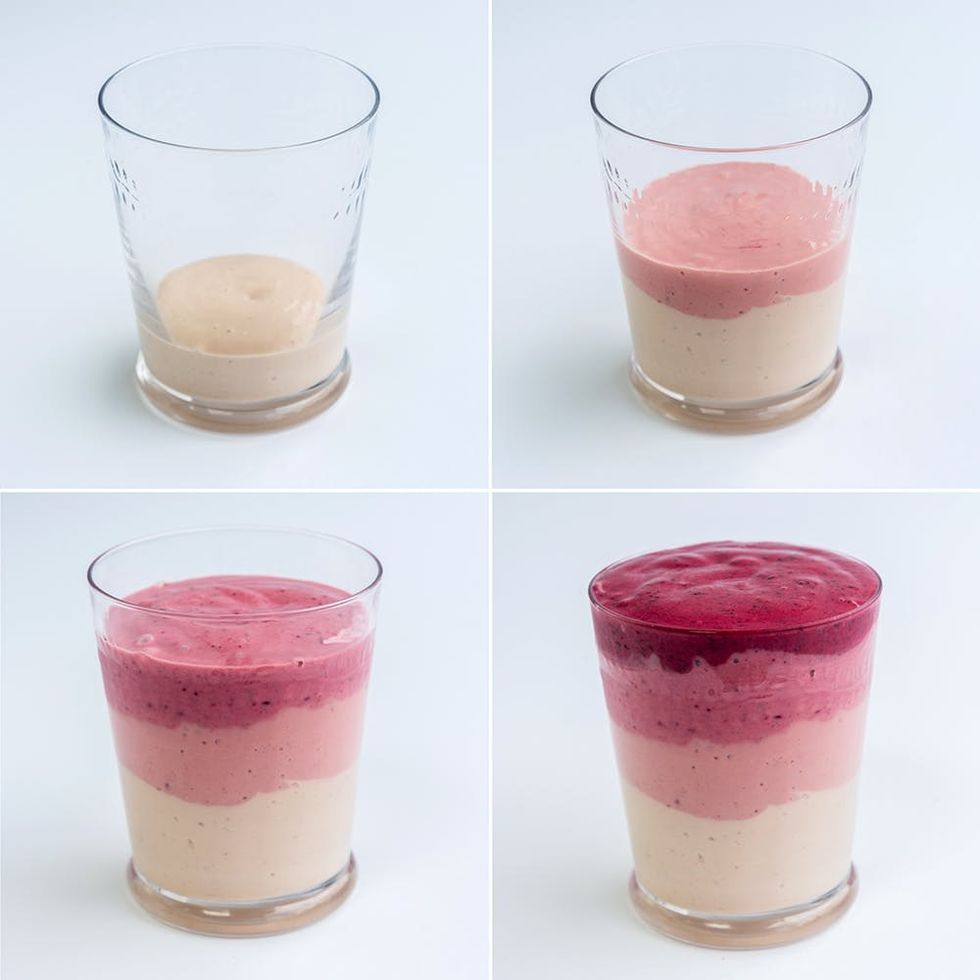 Add a handful of blueberries (or blackberries) to your smoothie base to create the final shade. Pour into the glasses to fill almost to the top.
To create a tie-dyed smoothie effect, alternate two shades in a glass and then feather the edges using a chopstick.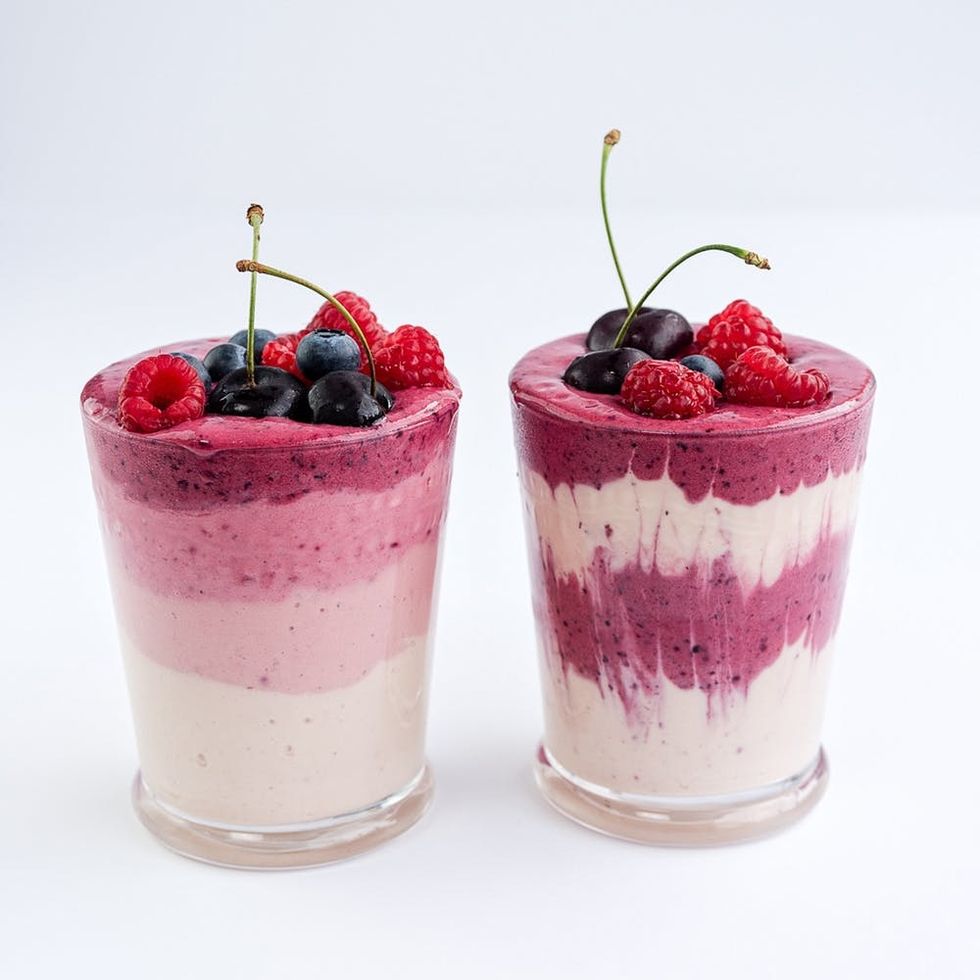 Layer some fresh berries over the top of your smoothies and sprinkle with powdered freeze-dried strawberries.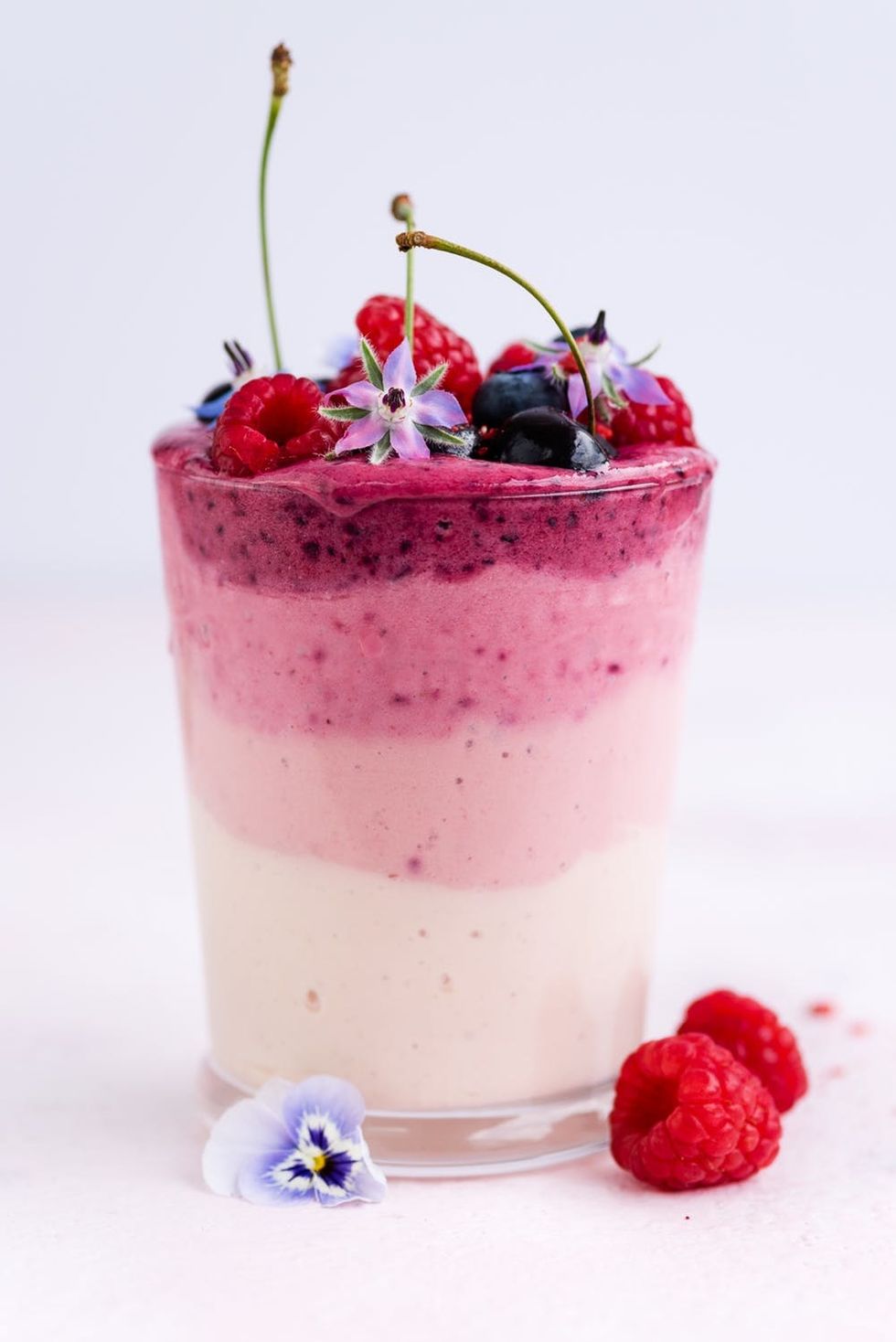 Garnish with edible flowers, remember to snap a few shots for your Instagram feed, and enjoy!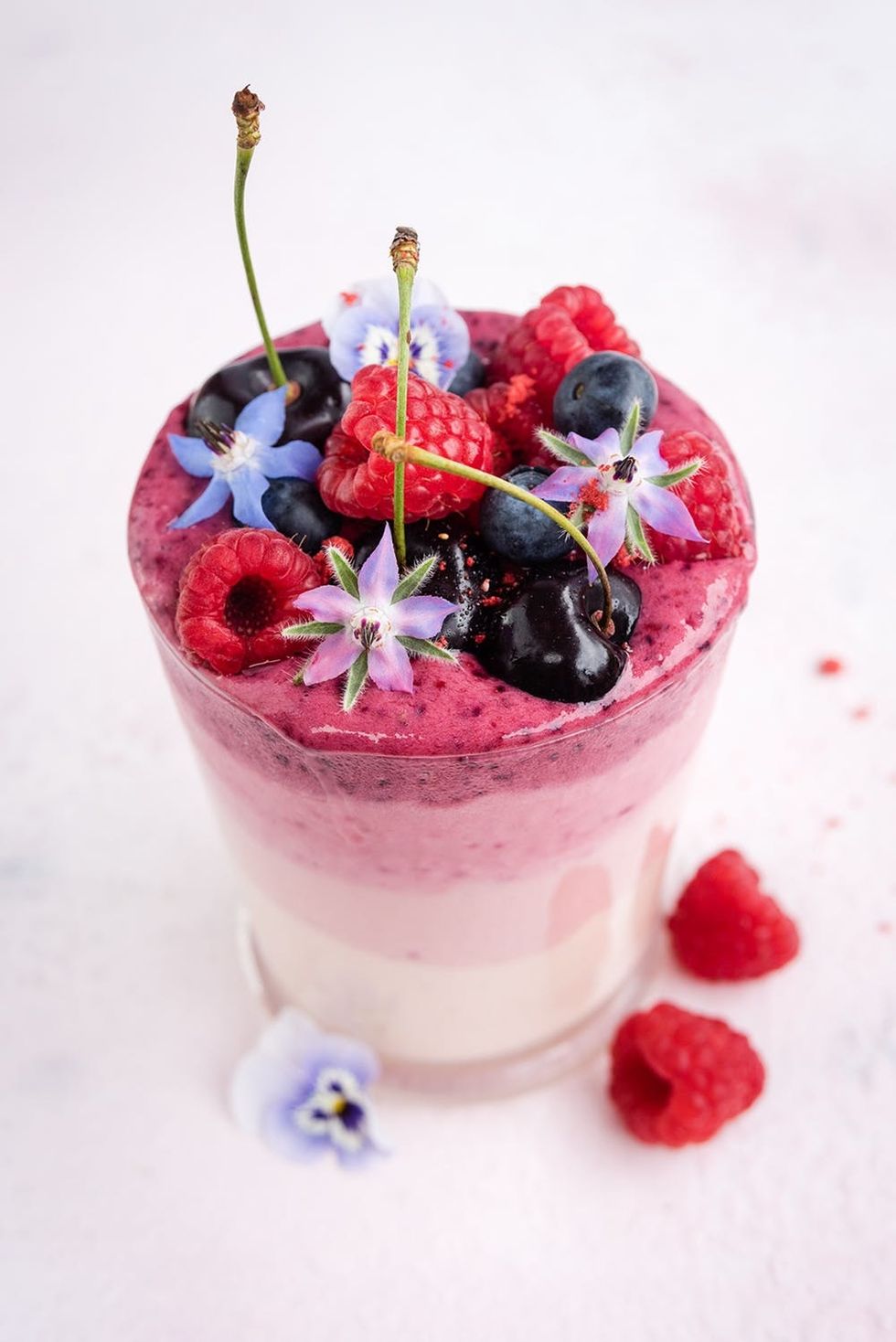 Have you made a layered smoothie? Tweet us @BritandCo with a pic, and follow us on Pinterest for more delicious drinks!