How to Wear Leggings for a Night Out (Yes, Really)
Mar 02, 2019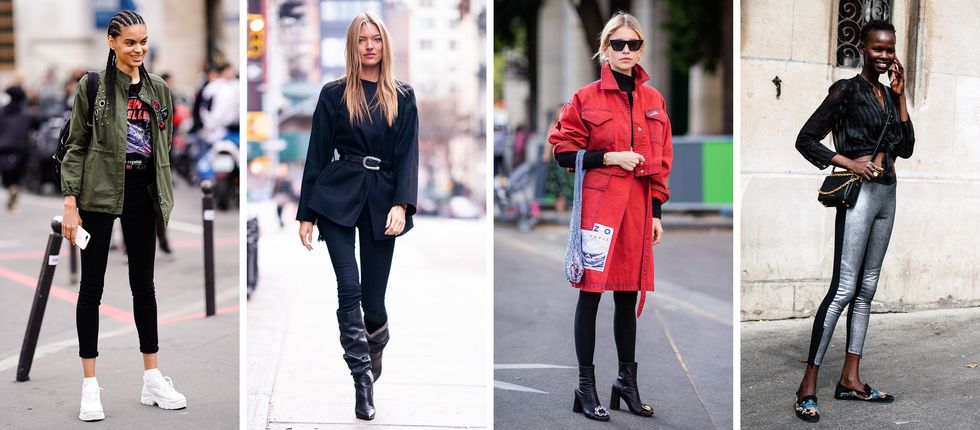 When you think of
leggings
, workout getups and weekend brunch ensembles are probably top of mind. But with the continued rise of the
athleisure
trend, it's now actually perfectly acceptable to rock the stretchy pants in the evening. All it takes is just a bit of styling finesse to elevate your go-to stretchies. Fortunately, the street style set is filled with fashion-forward inspo. Keep scrolling for seven outfit ideas to consider for your next night out.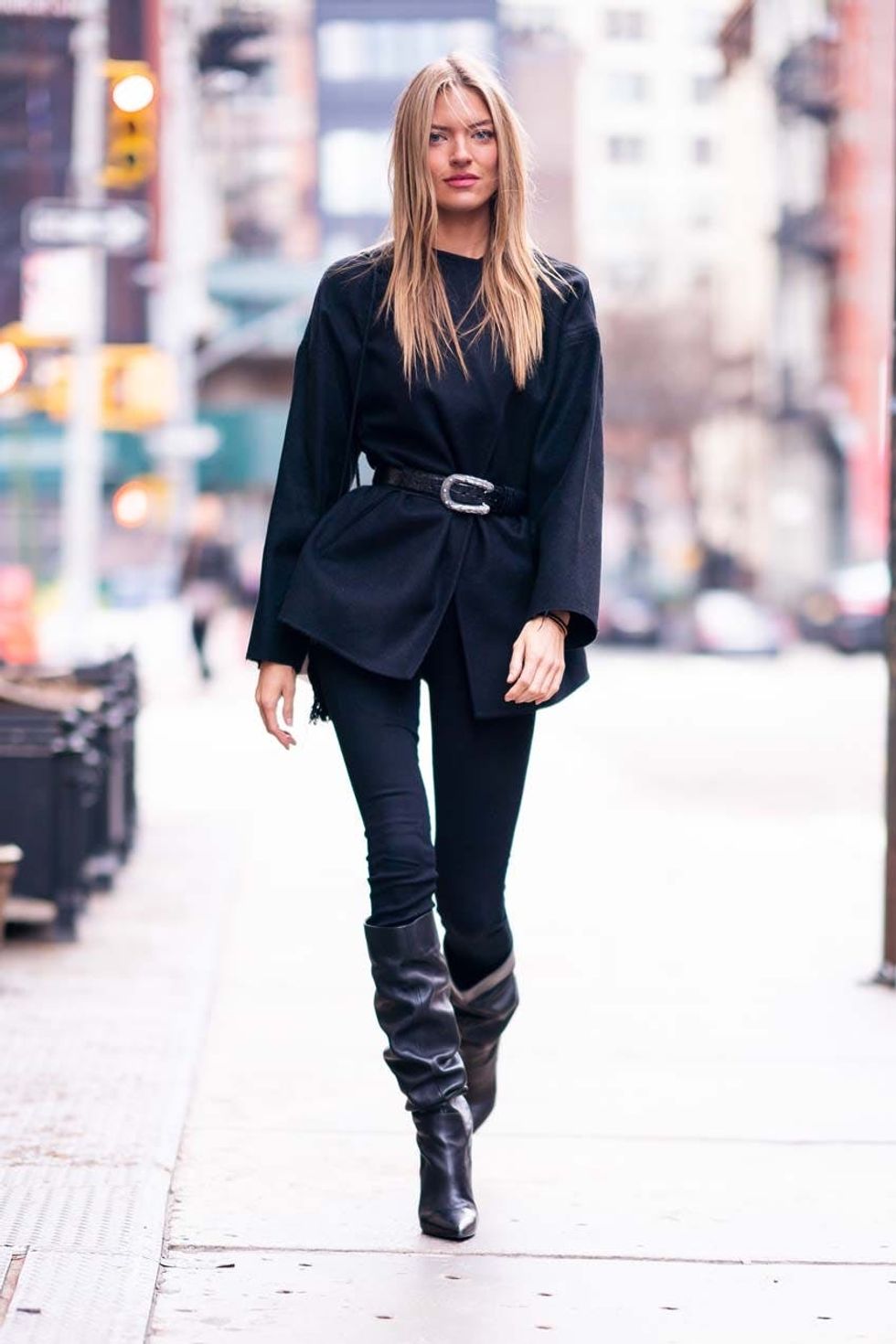 Set Ablaze:
Adding a blazer will make any ensemble feel polished. We're all about incorporating a belt with knee-high boots for an overall sleek appeal. (Photo via Gotham/Getty)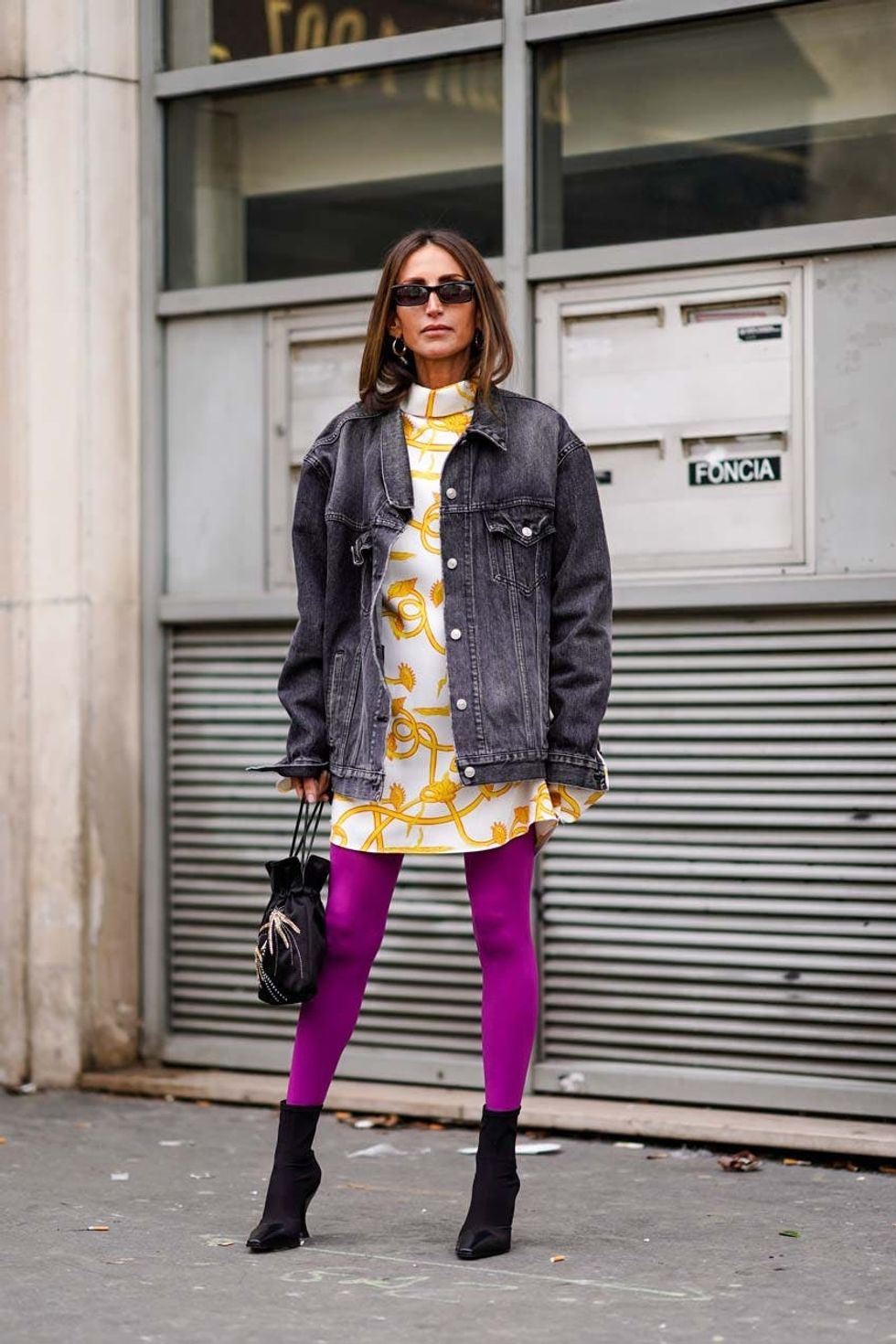 Taste the Rainbow:
Don't be afraid to play with color by opting for bright leggings with a contrasting printed dress. A denim jacket and booties complete it all. (Photo via Edward Berthelot/Getty)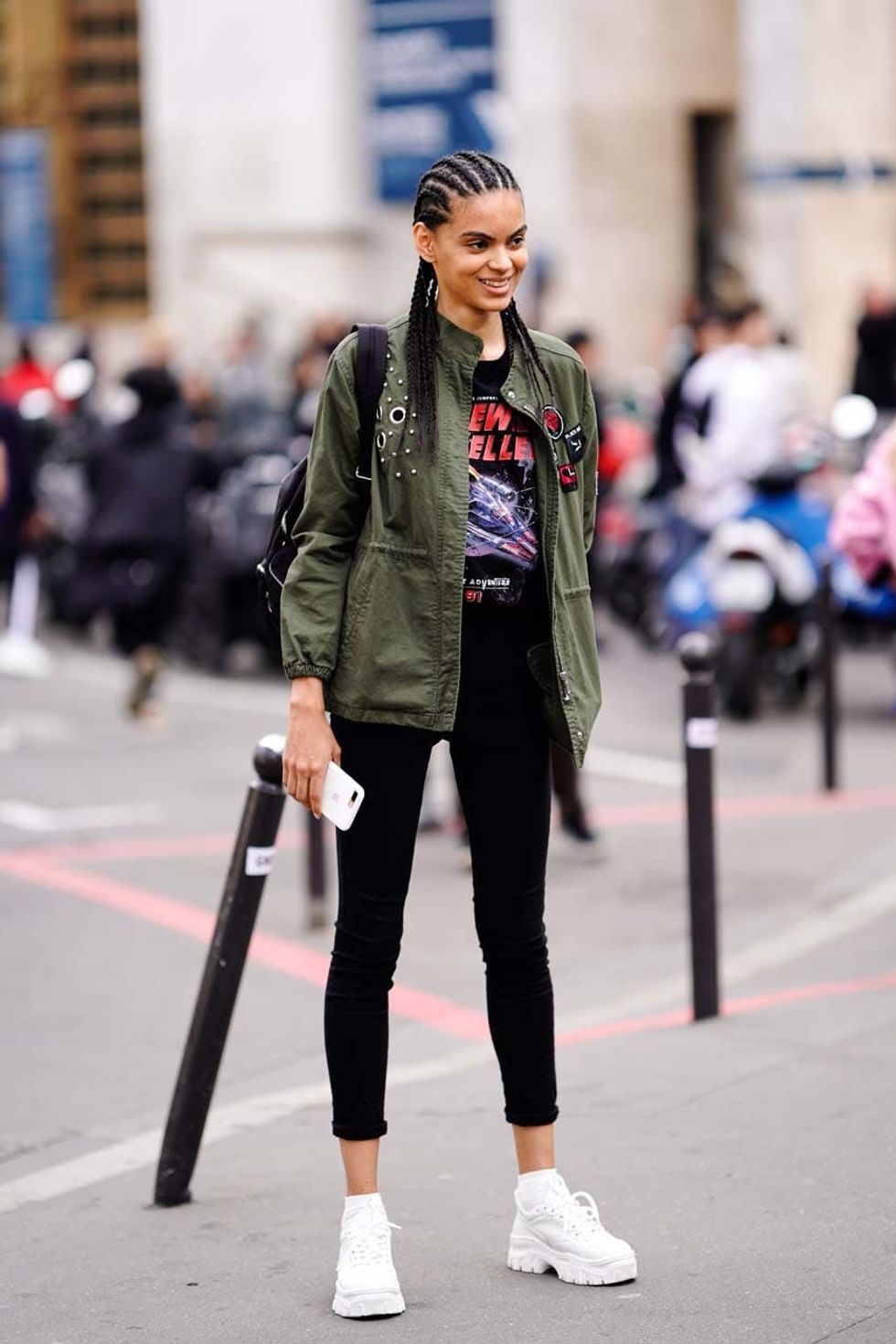 Top It Off:
Bring dimension to your favorite leggings and graphic tee by layering an on-trend utility jacket. (Photo via Edward Berthelot/Getty)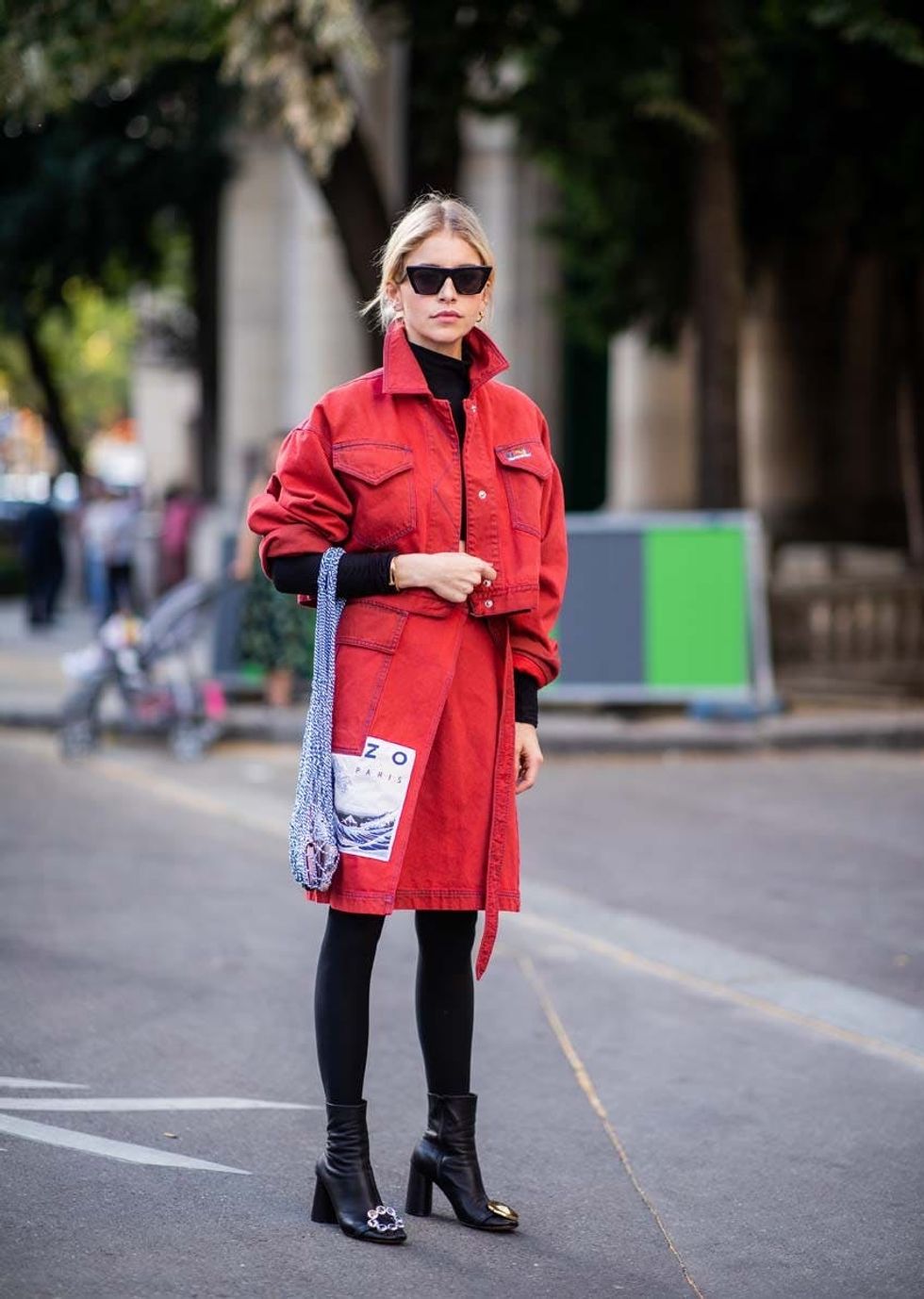 Matchy-Matchy:
A co-ord set is always a safe bet because it's easy (throw on and go), yet appears pulled-together giving the illusion of effort. (Photo via Christian Vierig/Getty)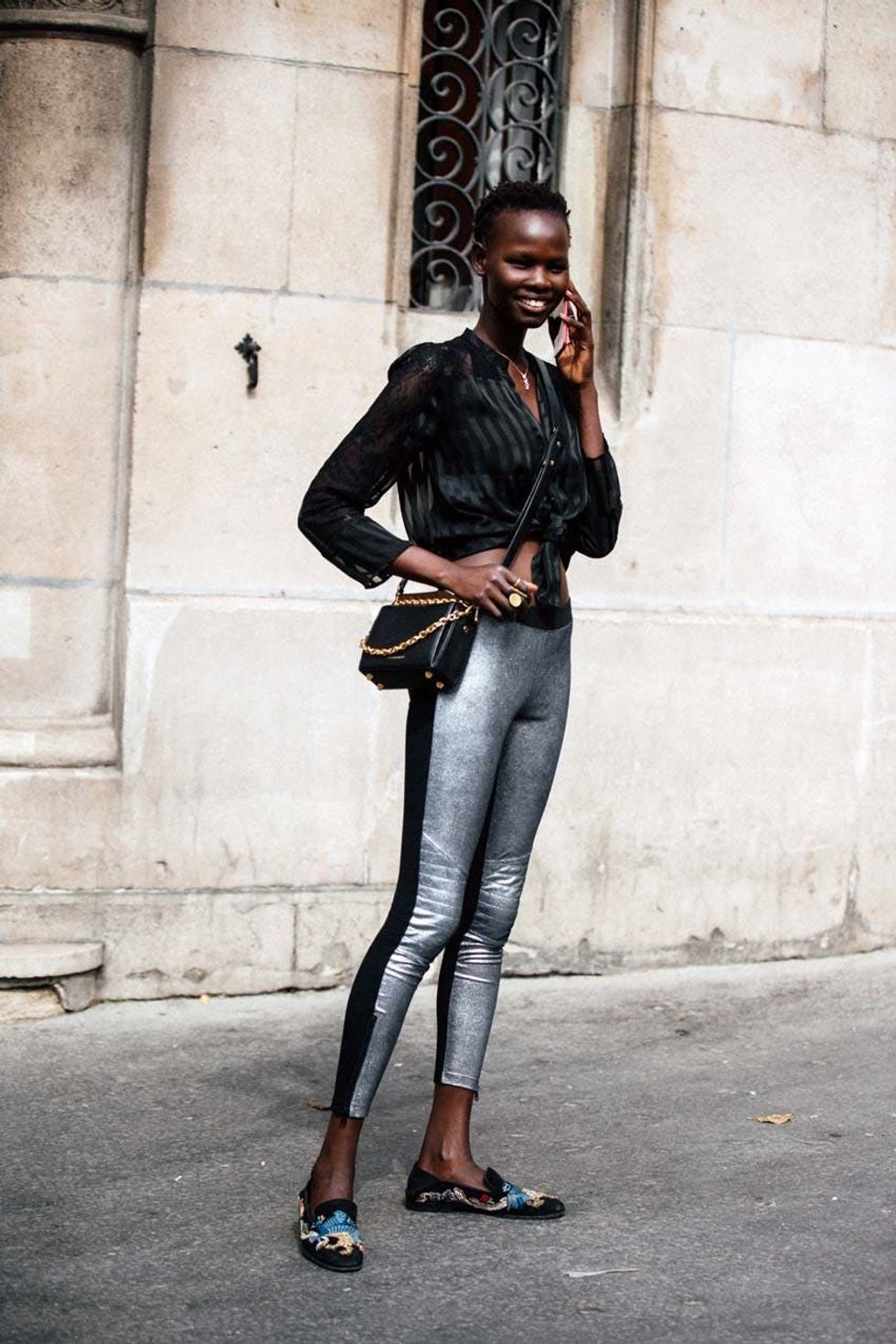 Let It Shine:
Embrace offbeat leggings like a metallic pair with a black blouse and flats for an evening of dancing with the girls. (Photo via Melodie Jeng/Getty)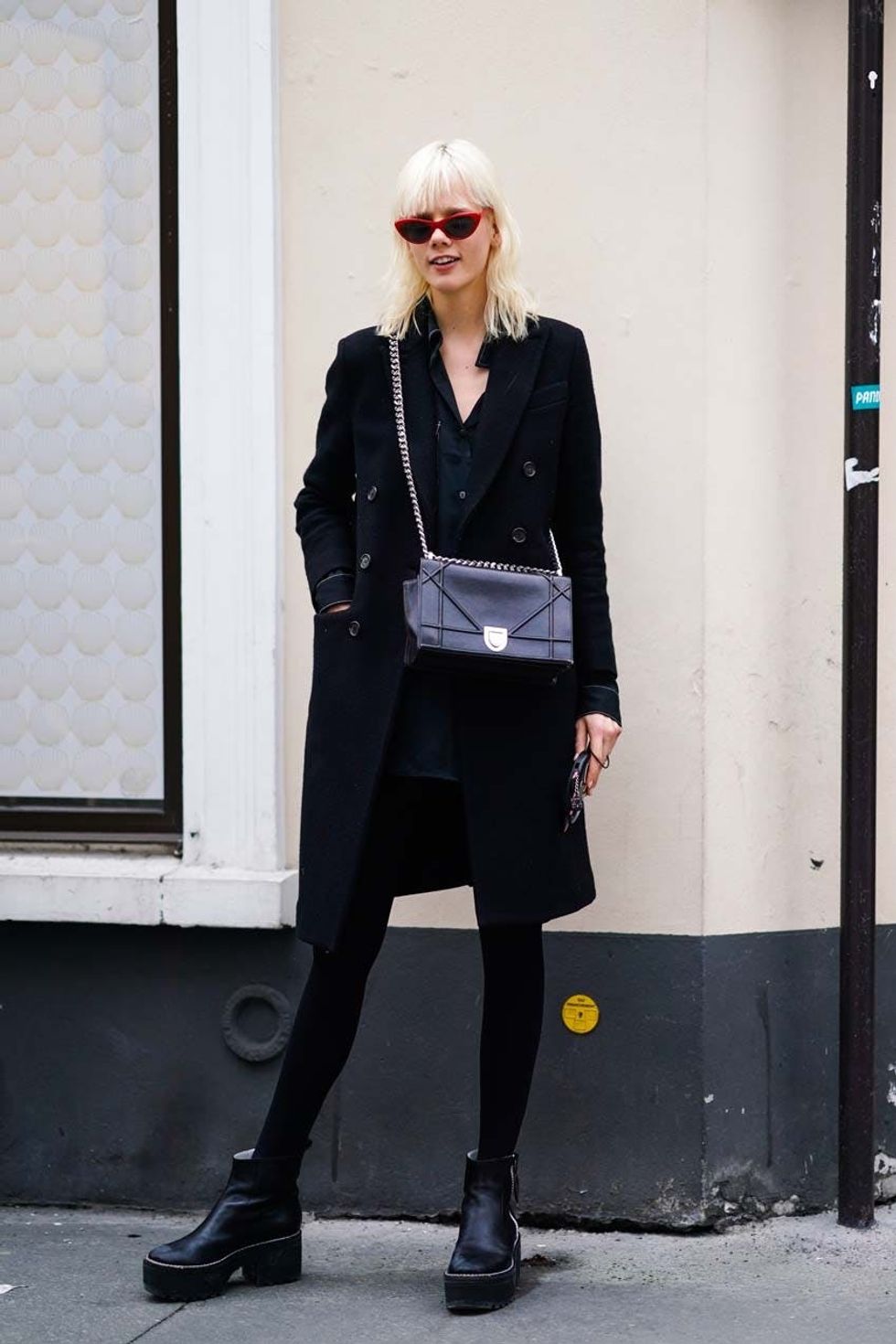 Back to Black:
Heading to a bar downtown? Keep your palette dark with a coat, blouse, and chunky boots for a cool vibe. (Photo via Edward Berthelot/Getty)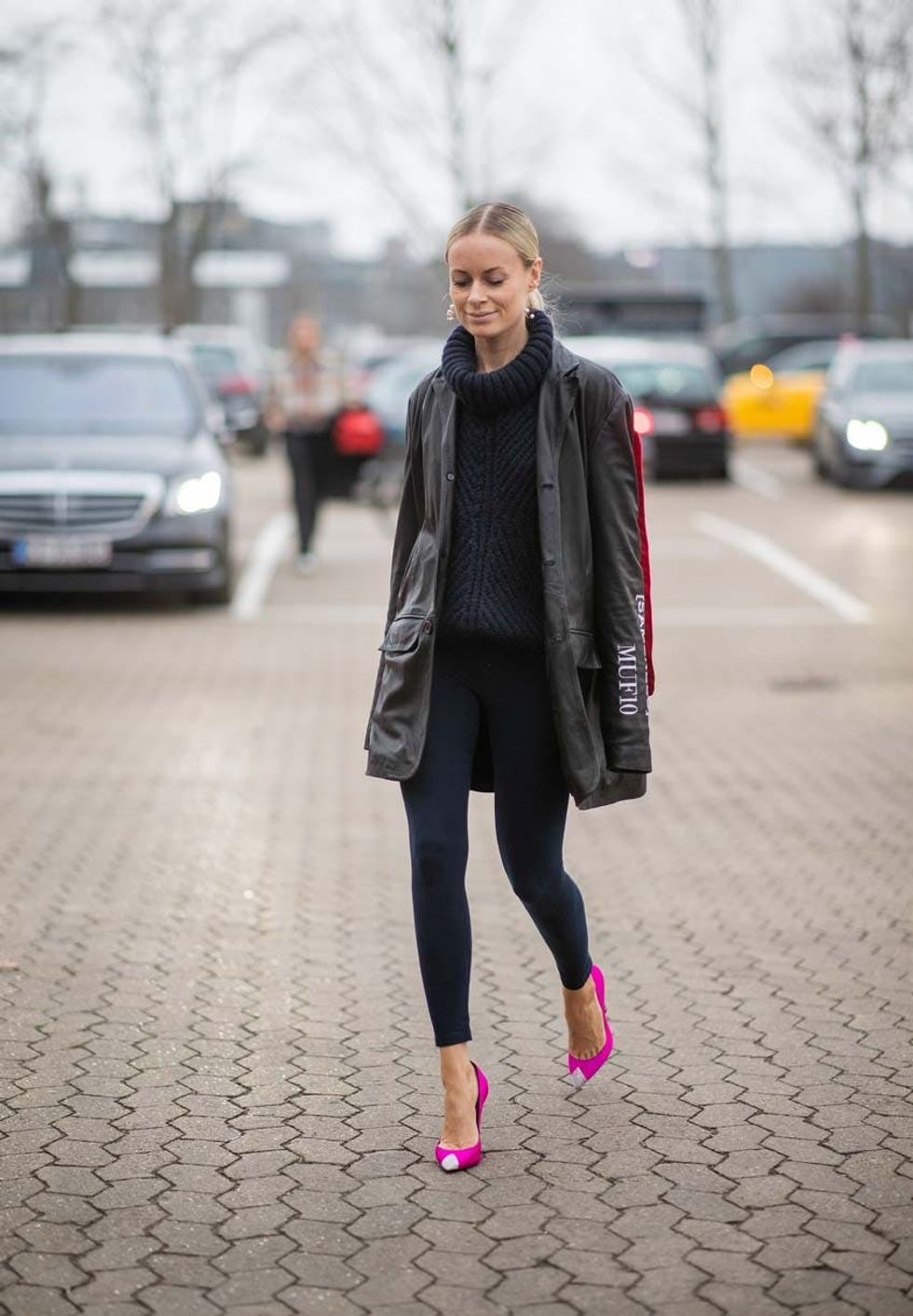 Close Knit:
For a more chill shindig, consider a cozy knit tucked into leggings with a slouchy coat. A pair of vibrant heels will instantly upgrade the outfit. (Photo via Christian Vierig/Getty)
Looking for more style inspo? Follow us on Pinterest!
Bobby Schuessler
Bobby Schuessler is a contributing fashion writer at Brit + Co and has contributed to Who What Wear, Refinery29, Lucky, Glamour, Out, Nordstrom, and Barneys New York. When he's not writing about style and shopping, you can find him catching up on the latest Housewives franchise and sipping his go-to drink, a vodka martini with a splash of cranberry and a twist.
Trends and Inspo
More From Trends and Inspo
If you lack a certain way with words, then perhaps you can rely on showing how you feel this holiday season with an artful greeting card you can make at home! Brit dropped by our crafting studio where we teamed with Camp by Walmart to create a choose-your-own-adventure holiday card tutorial. In the interactive video, it's up to you to decide what type of card you want to make — sentimental, or stylish? Three-dimensional, or keep it simple? After you've selected your design vibe, Brit helps you assemble it all together so your last-min card is ready to send. Get ready to pick up a few new DIY tricks when you watch the video now!
Holidays