The Lisa Frank Makeup Kickstarter Has Raised How Much Money?!
Mar 30, 2017
Last month we were thrilled to learn that we would soon get an official Lisa Frank makeup collection, thanks to a clever Kickstarter campaign. But no one could have predicted the amount of support the campaign would actually receive. All we can say is, wow — everyone really, really loves Lisa Frank.
---
The collection is a collaboration between the iconic '90s brand, Youtube beauty guru Kandee Johnson, and cruelty-free makeup brand Glamour Dolls. It will include lip balm, highlighter, matte lip mousse, eyeliner, a unicorn lippie, a vegan leather makeup bag, and sparkly nail polish. Those who backed the campaign can also enjoy bronzer and — drum roll please —a trapper keeper eyeshadow palette as a reward.
When we last checked in back in February, the Kickstarter had already hit its $30,000 goal, but as of today, the product has raised more than SIX TIMES the amount it needed to make the dream a reality. Yowza!
And, because there's been such widespread excitement and support (because OBVIOUSLY) for the project, early backers, including donators one through 3,650, will receive a Lisa Frank x Glamour Dolls Unicorn Crease Brush regardless of donation size.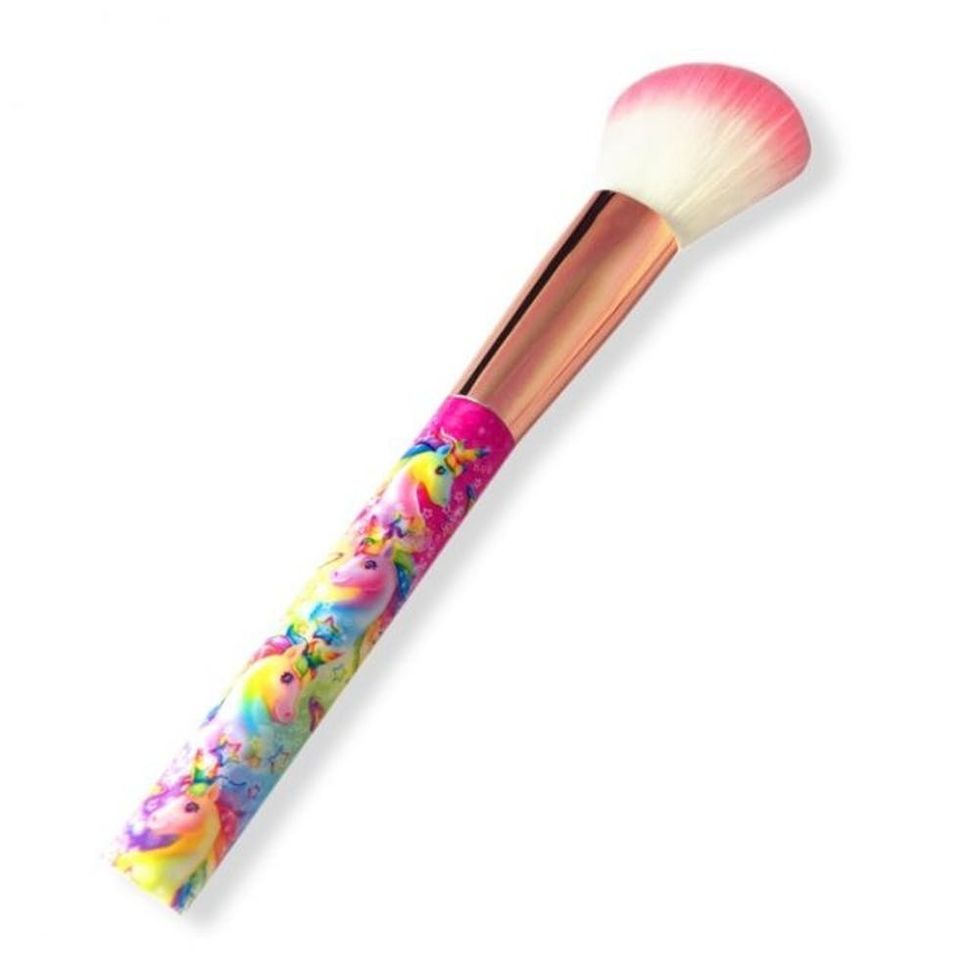 You can still back the campaign for three (!!) more days, so get on it to reap those rewards. The products will then go into production and they'll be shipping starting in September of this year.
What do you think of the Lisa Frank x Glamour Dolls collection? Tell us @BritandCo!
(h/t Allure; photos via Glamour Dolls Makeup/Kickstarter)
Shea Lignitz
Shea can be found in the nearest bookstore or brewery, exploring the great outdoors, or blasting Led Zeppelin. She grew up in the cold and rain of Northern California's redwoods but is currently wandering around Texas.
Beauty News