Mind Blown: This Is Not a Pen, It's a 3D Printer!
Apr 14, 2014
For every one person who can wax PLA-poetic about how great 3D printing is and will be, there are probably about a dozen more people who are like, "Yeah… but really, what is 3D printing exactly?" Part of the problem is that 3D printers still have a unicorn-like quality — or at least they're white tiger level mysterious. You are pretty sure they exist, but you don't know if you've ever actually seen one IRL. That will change when more people have them in-house or with LIX, the world's smallest printer, in-purse.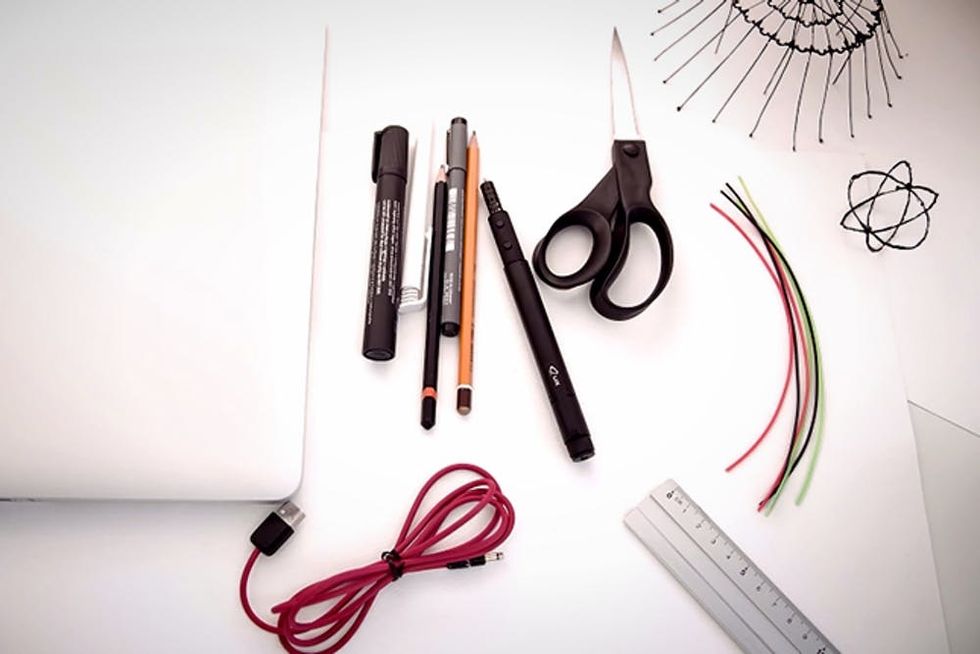 ---
LIX is a 3D printing pen that looks like a writing utensil an executive or your cool friend who's an architect would tote. It prints rigid, freestanding structures in mid-air using the same type of filament you feed your friendly neighborhood MakerBot. Just like you're used to doing when you doodle, it will let you unleash your creativity wherever and whenever it hits you.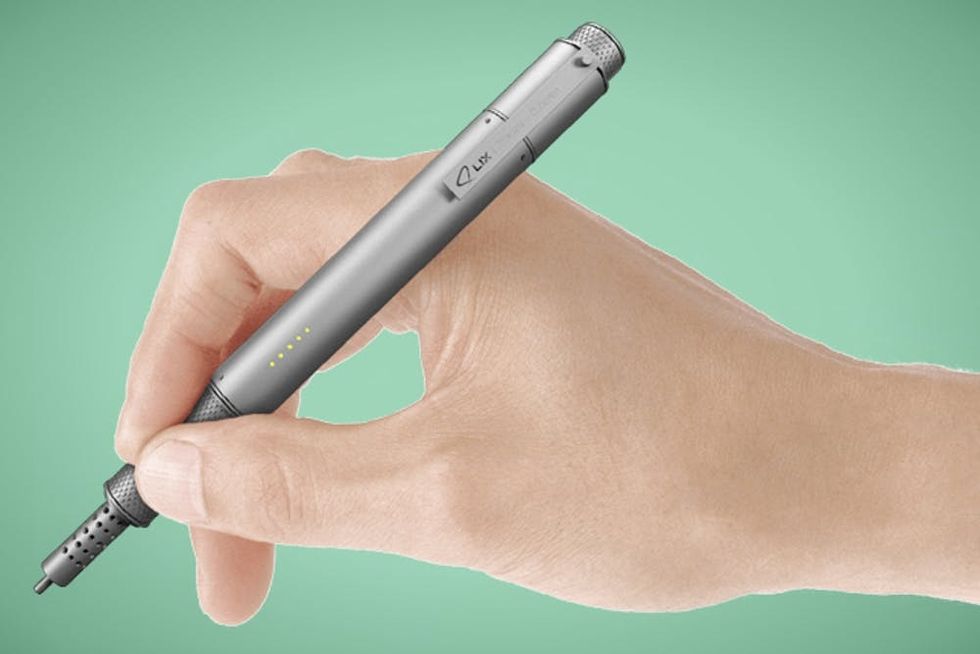 The process is simple: You juice LIX up by plugging in a tiny cable that charges with any normal USB outlet, wait for it to charge (this takes under a minute) and start turning your imagination into 3D reality. It looks even easier to use than the kid-friendlier (at least in looks) 3Doodler. Watch it work below:
The sleek pen, crafted from sustainable aluminium, can add a little something extra when it comes to work or play — we love the examples they share on their site.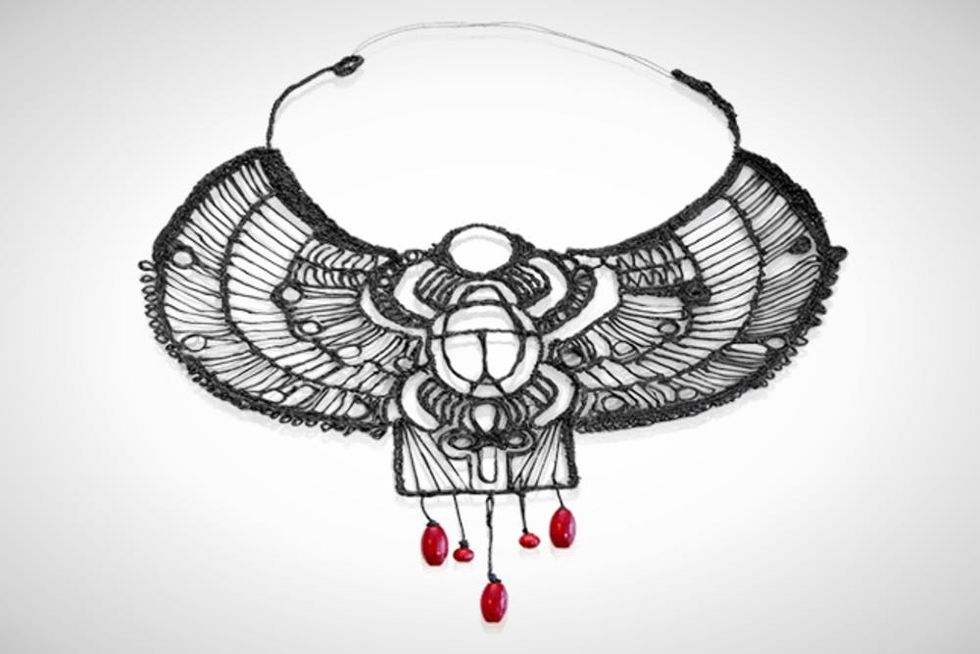 Craft ornate 3D printed jewelry like this necklace.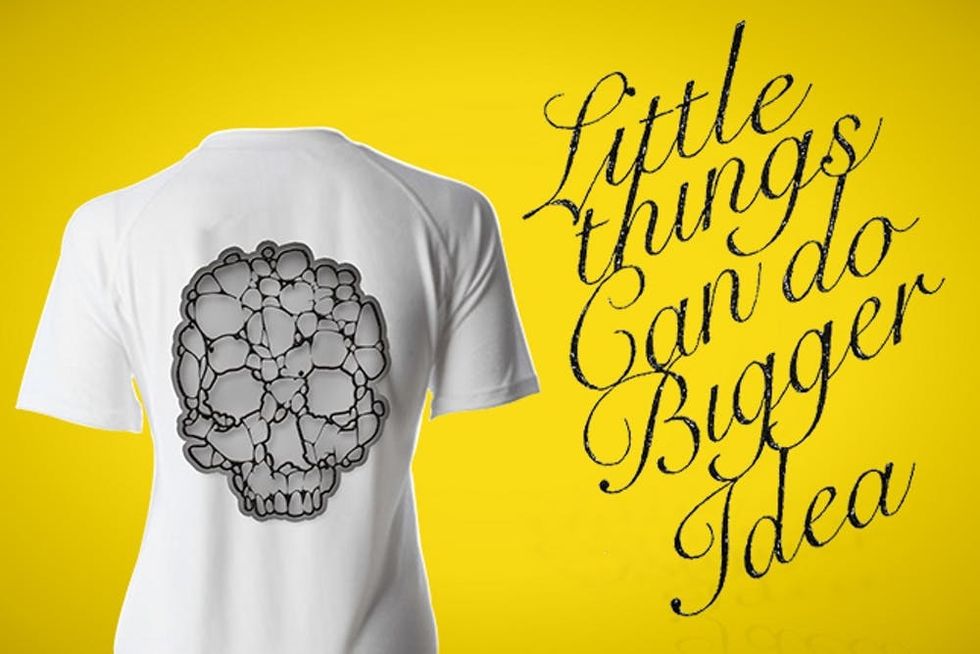 Create designs that can be placed on t-shirts or any fabric (ahem, wall art!).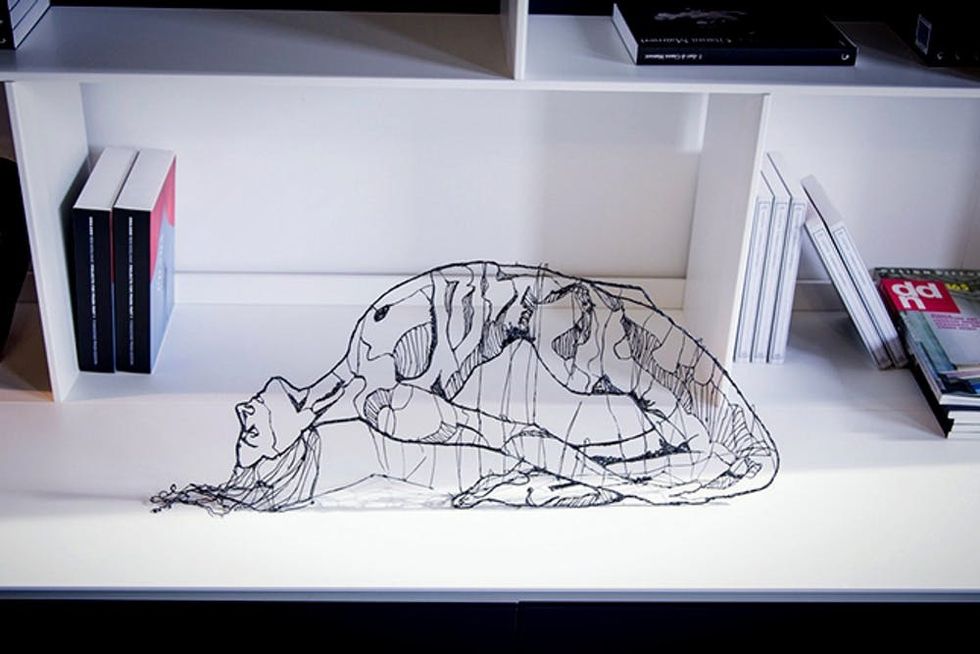 Shelf art works for us too! This made us start a slow clap at our computer, it's that awesome.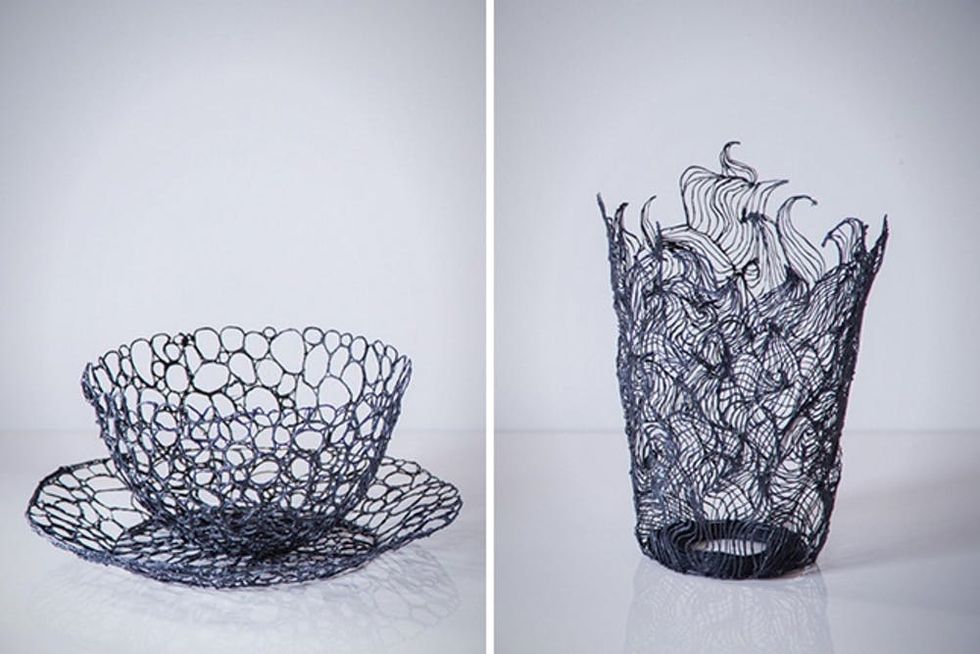 Architects, designers and other people in the business of making 3D objects can use LIX to go beyond paper and pencil (or even mouse and computer) to construct small structures in place of blueprints and mocks.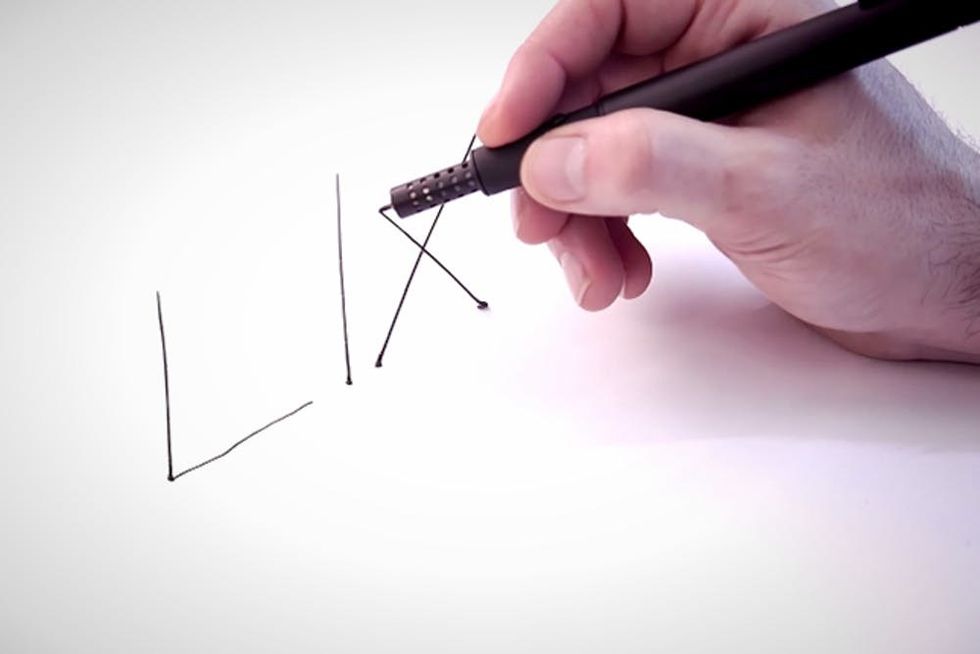 The LIX 3D pen sells for $140 and will be available to preorder once their Kickstarter campaign launches, likely around April 14. (Early bird prices, maybe?!) In a take on the old adage "big things come in small packages," we love the company's updated slogan: "little things can do bigger ideas." Heck yeah they can.
Would you use LIX? What would you make? Have you tried 3Doodler before? Give us the scoop below!
Lisa Raphael
In her past professional lives, Lisa has served the masses as the Editorial Director at Brit + Co, Bieber Whisperer at J-14, Golden Girls Fan Club Prez at Lifetime and Talk Show Host Understudy to Katie Couric. Now, she's taking on the sports world at
The Relish
, teaching Hairography 101 in her spare time and will forever be trying to fill the hole Zayn Malik left in her heart.
Tech