These Lush Jungalows Are Nailing the Indoor Plant Trend
Feb 21, 2017
As indoor plants continue to grow (pun intended) in popularity, stunning jungalows are showing us just how chic and versatile your garden can be. The beauty of this interior trend is that it looks good with any style and appeals to nearly every sensibility. If you love the coziness of hygge, plants will make it even more cozy. Or if you've fallen for the uber-popular mid-century mod aesthetic, adding some greenery to the mix will keep it updated and lively. The point is, no matter your personal style preferences, if you want a home full of good vibes, clean air, and literal life, then feast your eyes on the gorgeous inspo below.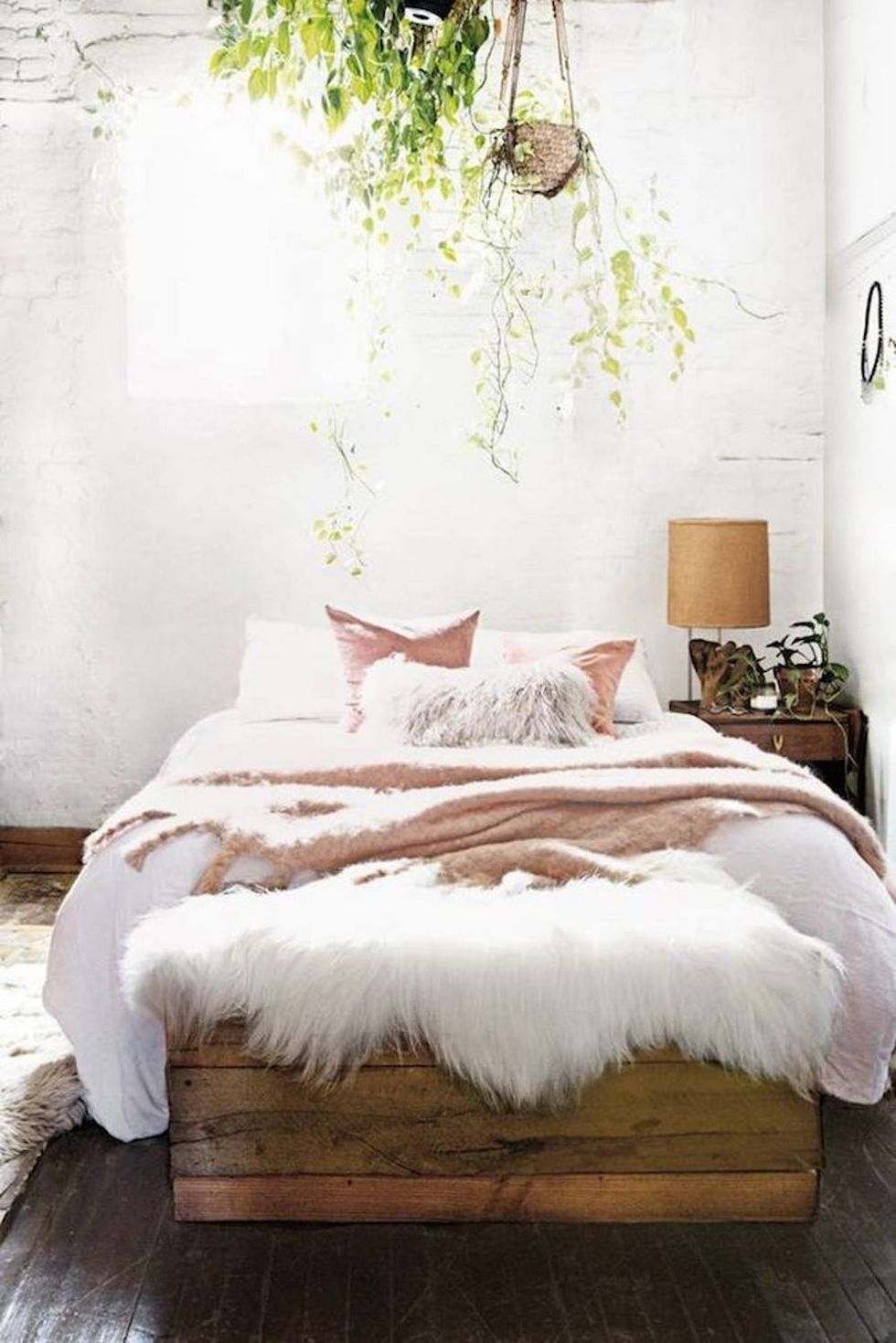 ---
1. Sleepy Oasis: There's no better place for soothing plant energy than the bedroom. A DIY macrame plant holder is a great way to add 'em without sacrificing any of your precious real estate. (via Domino)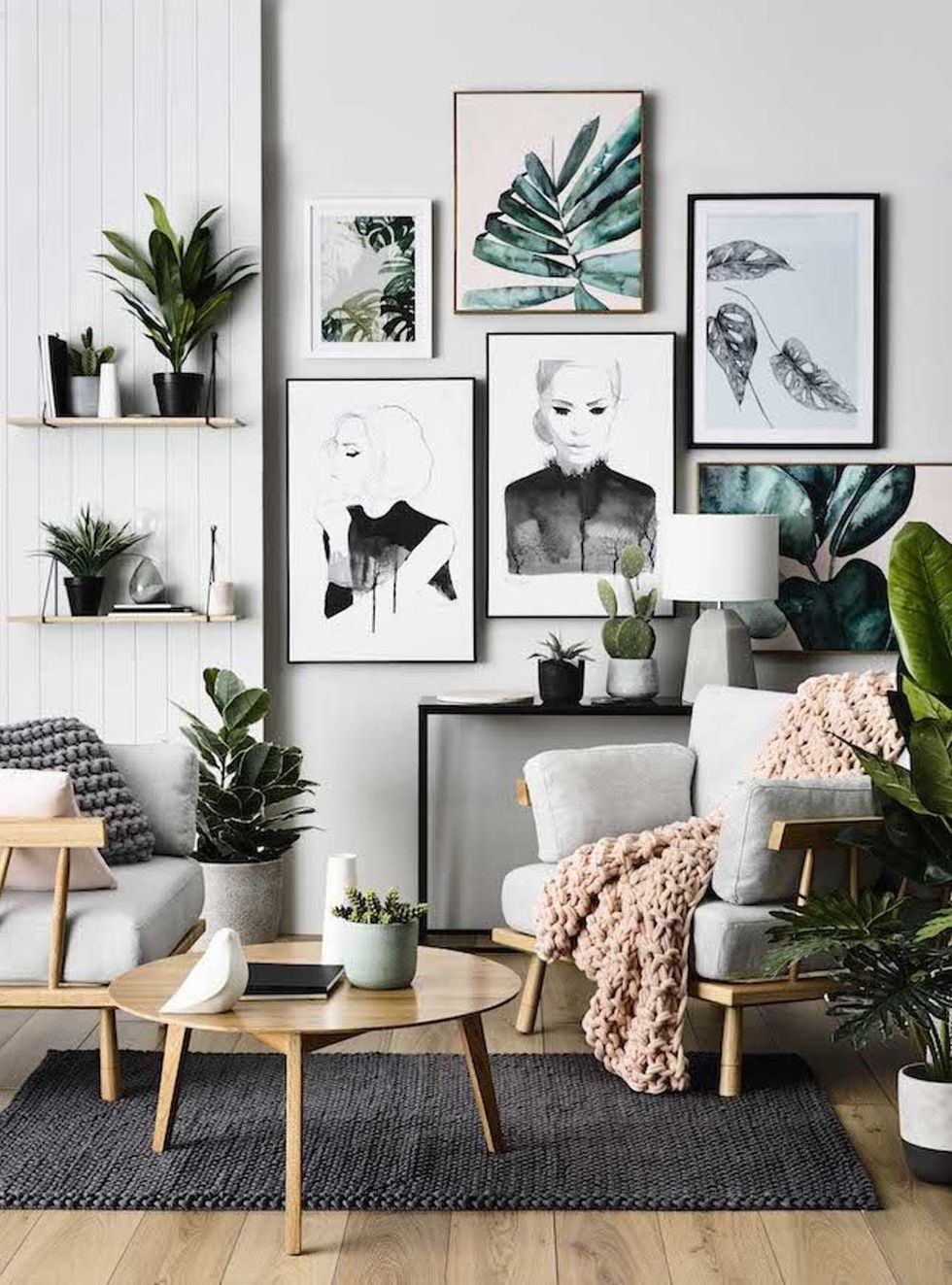 2. Mix and Match: Real plants are great, but they needn't get all the love. Mix a few plant prints in with the real deal for a cohesive, layered look. (via The Register)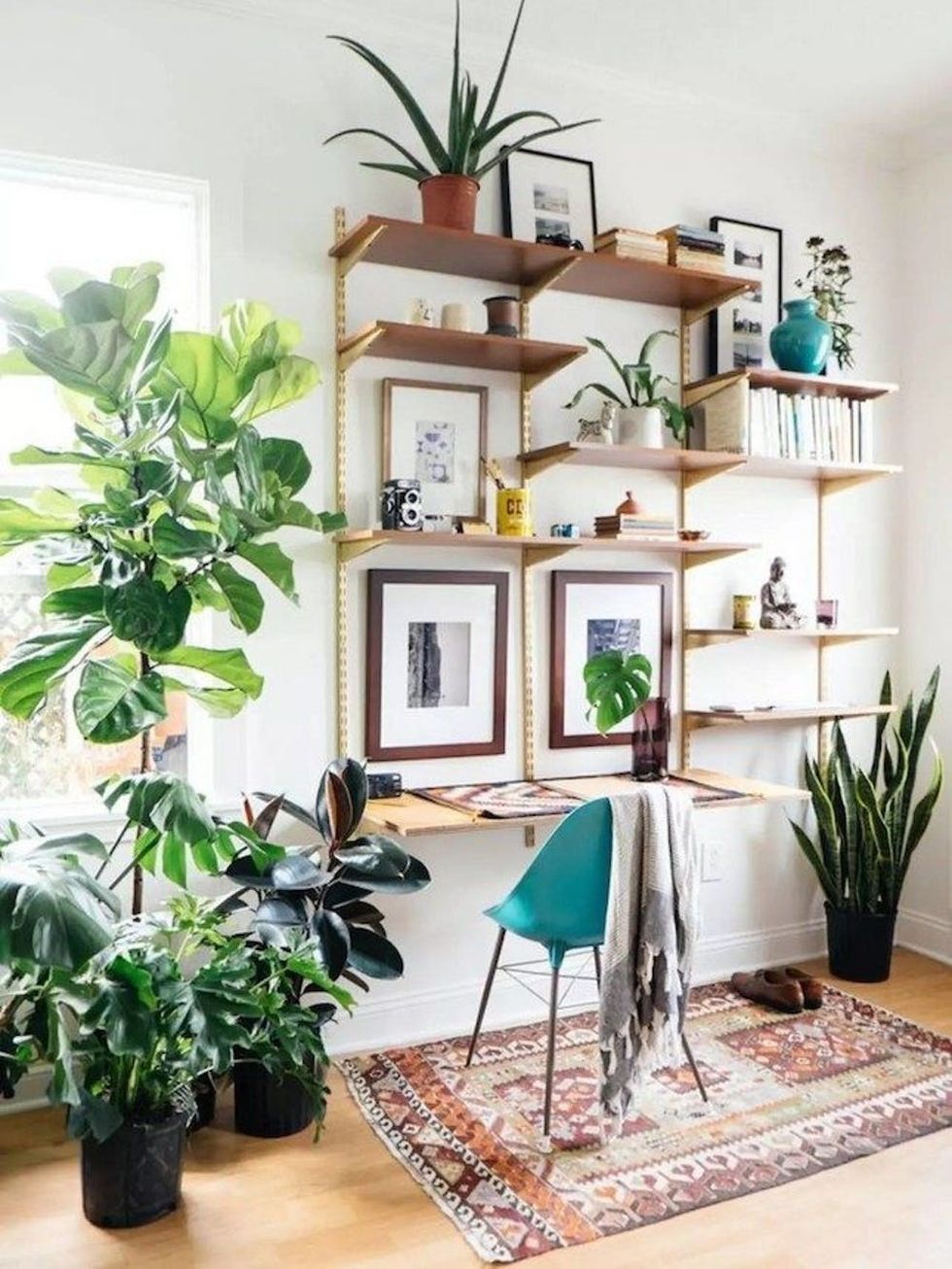 3. Office Vibes: Your home office is where you handle important business, so maximize its powers of creativity and focus by infusing more Mother Nature into it. Taking in a taste of the outdoors might be all you need to get through the 3pm slump. (via Old Brand New)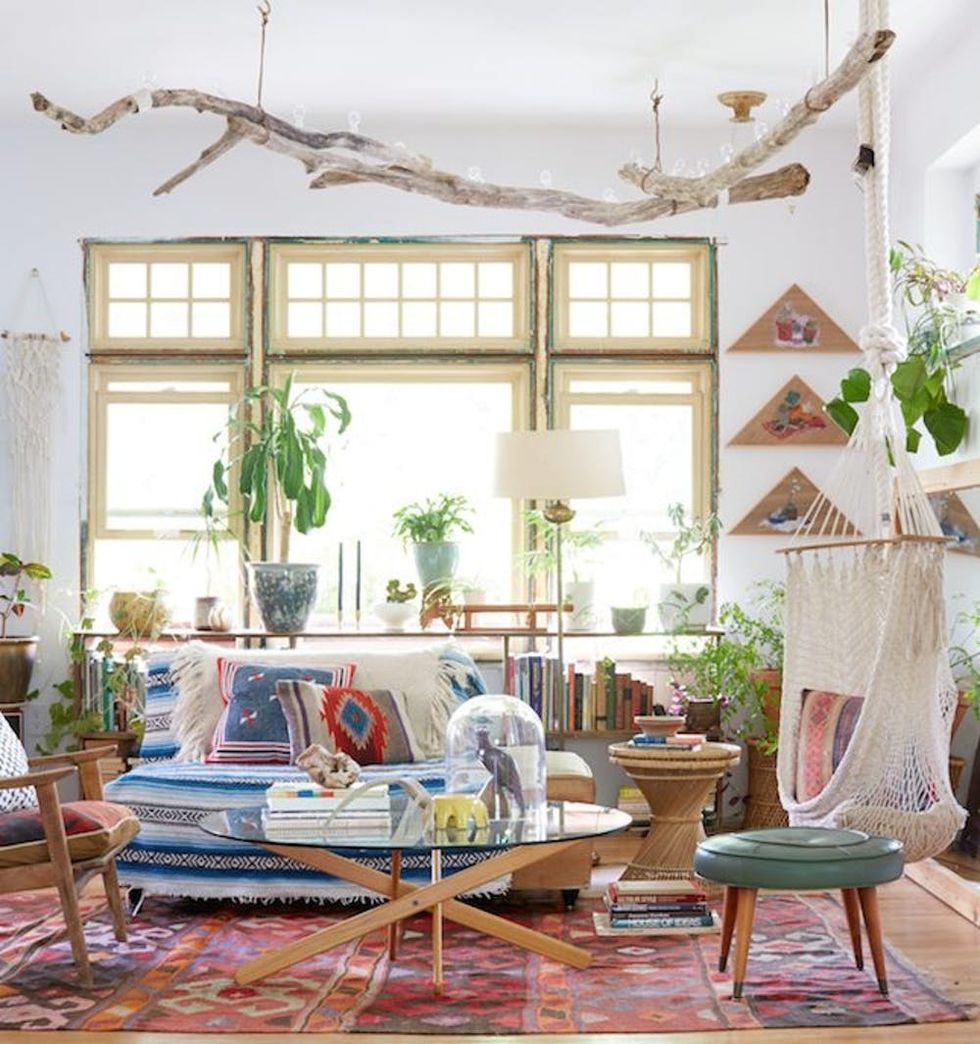 4. Greenery Lounge: It might be the hammock that makes this room inviting or the texture that makes it compelling, but it's the plant life that ties it all together. If you have a room that seems like it's missing that special something, but you can't quite put your finger on what, a few plants might be the solution you've been looking for. (via The Jungalow)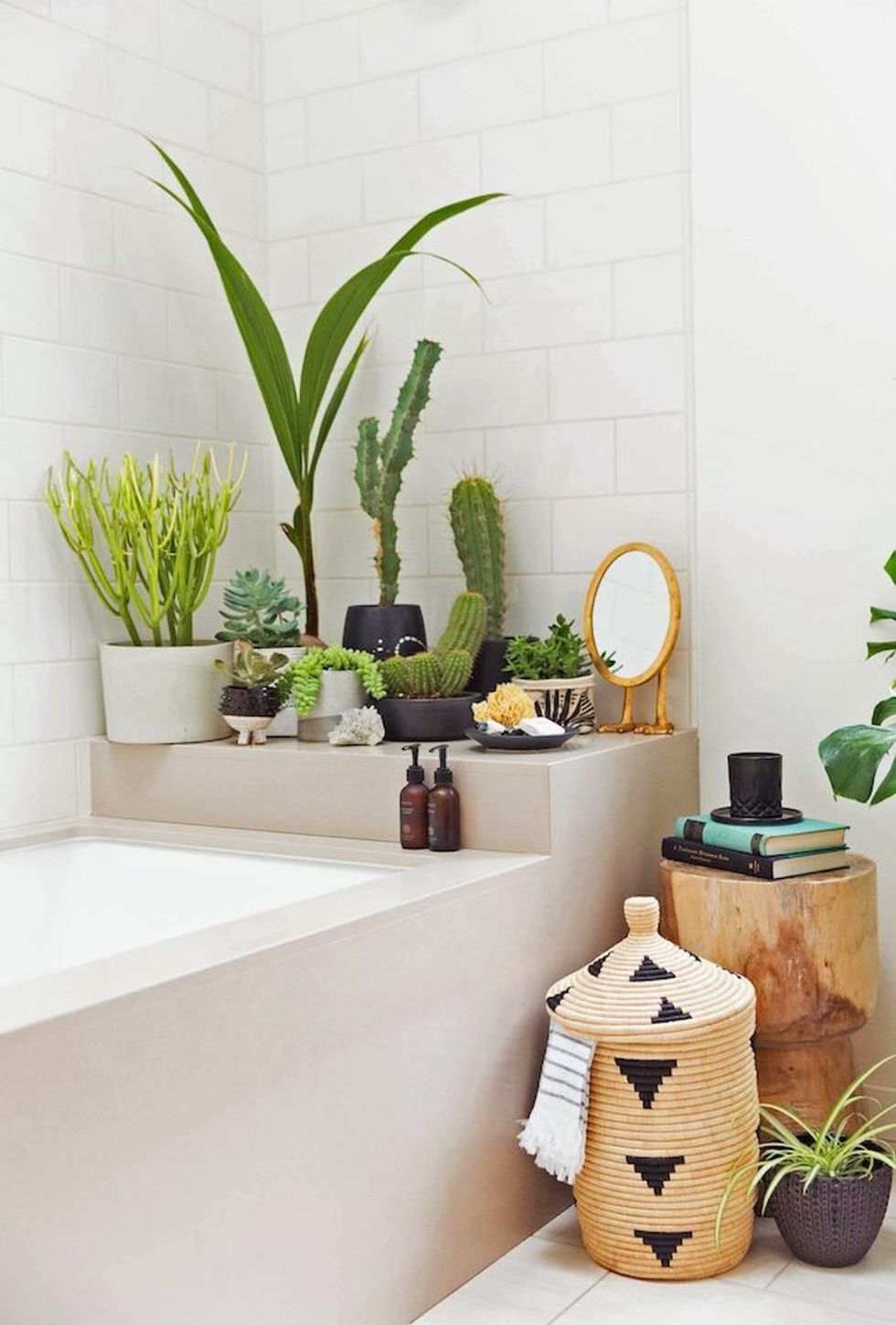 5. Bathroom Garden: The bathroom probably isn't the first room you think about when considering more greenery, but look how impossibly cute it can be! Cacti don't need much light or water to thrive, so they're a stellar option for this space. (via Honestly WTF)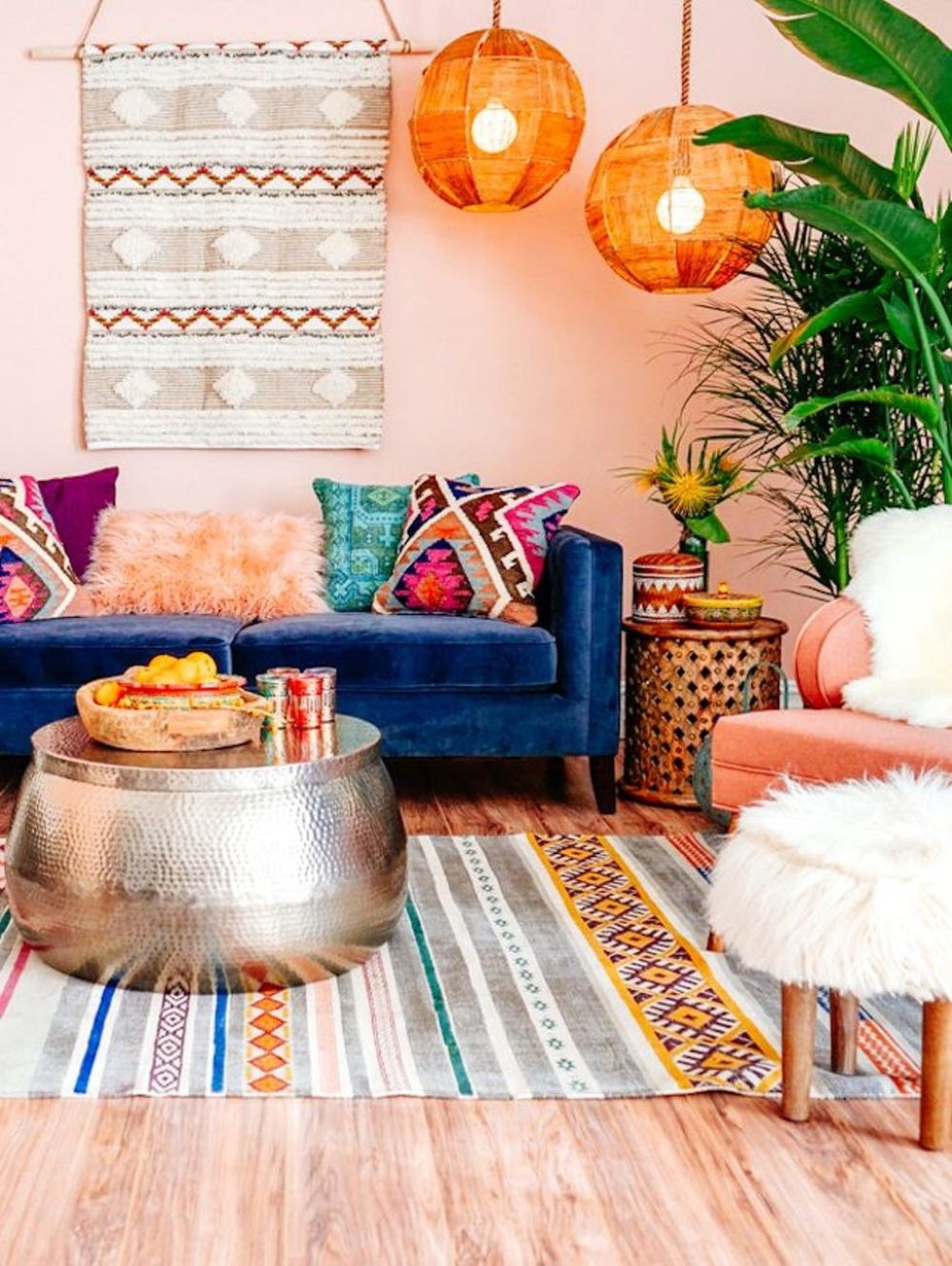 6. Colorful Goodness: If you just can never get enough bright colors in your life, throw a few plants into the mix to make sure your look stays down to earth. Nothing clashes with the organic colors of nature, so use 'em with abandon. (via The Jungalow)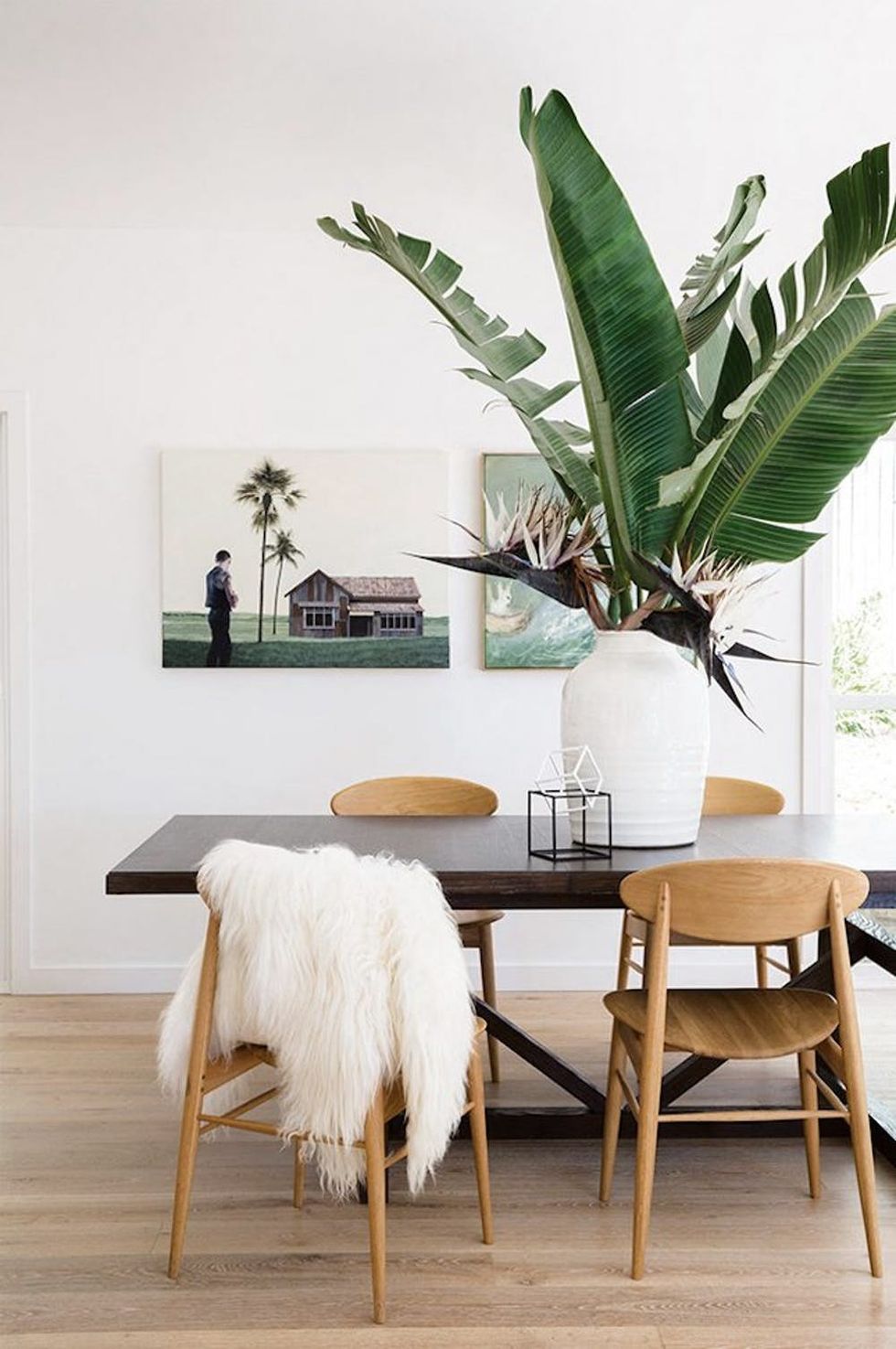 7. Modern Minimalism: If you're in love with the pared-back nature of minimalism, plants are practically essential. Greenery has the unique ability to make a house feel like a home without overwhelming your visual space. (via Kate Graeff)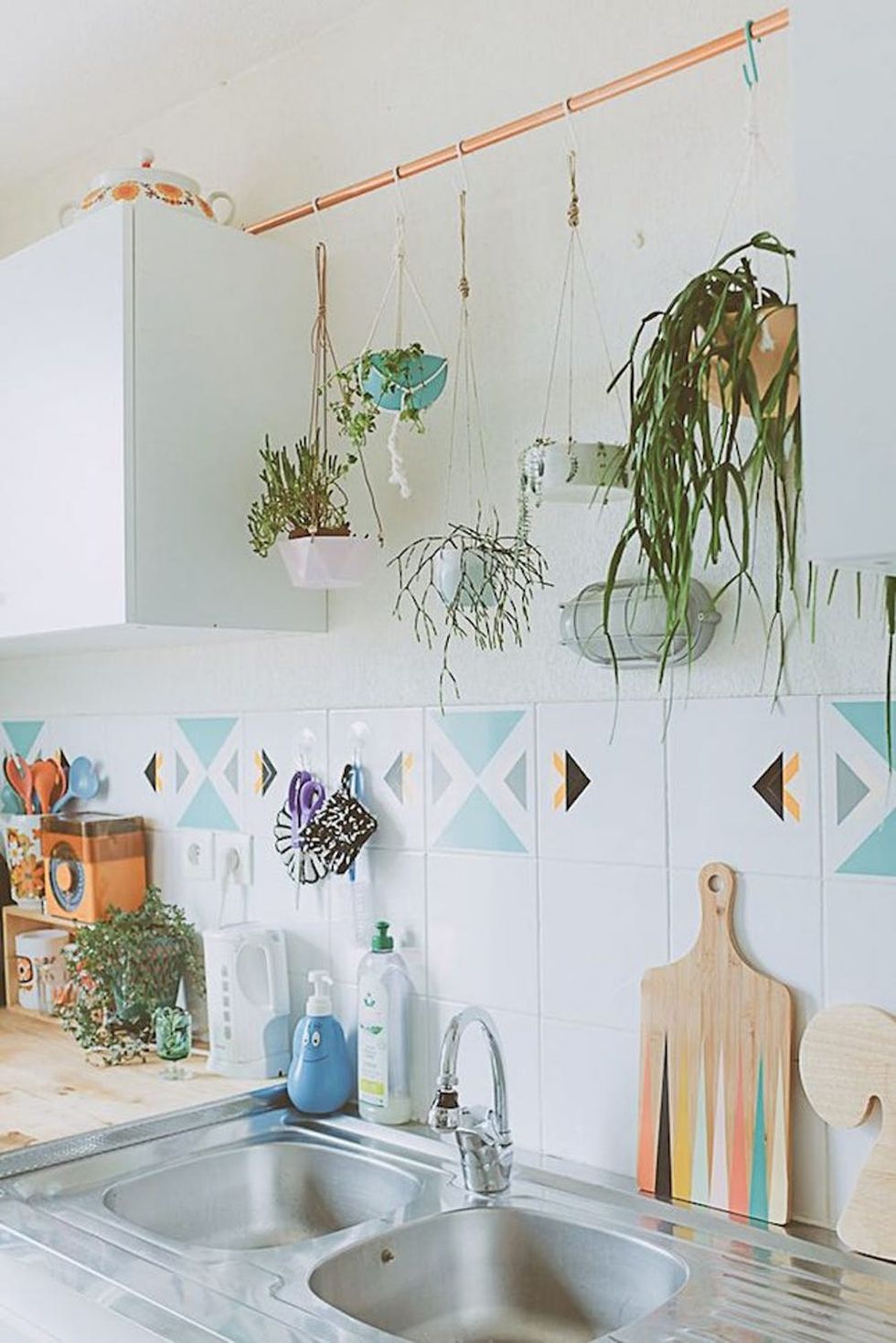 8. Kitchen Update: Looking for a quick, easy, and effective kitchen update? Consider the transformative power of a little floating greenery. Swap out your pots and pans for an herb garden that'll make you want to up the flavor of all your recipes. (via Plan B by Morganours)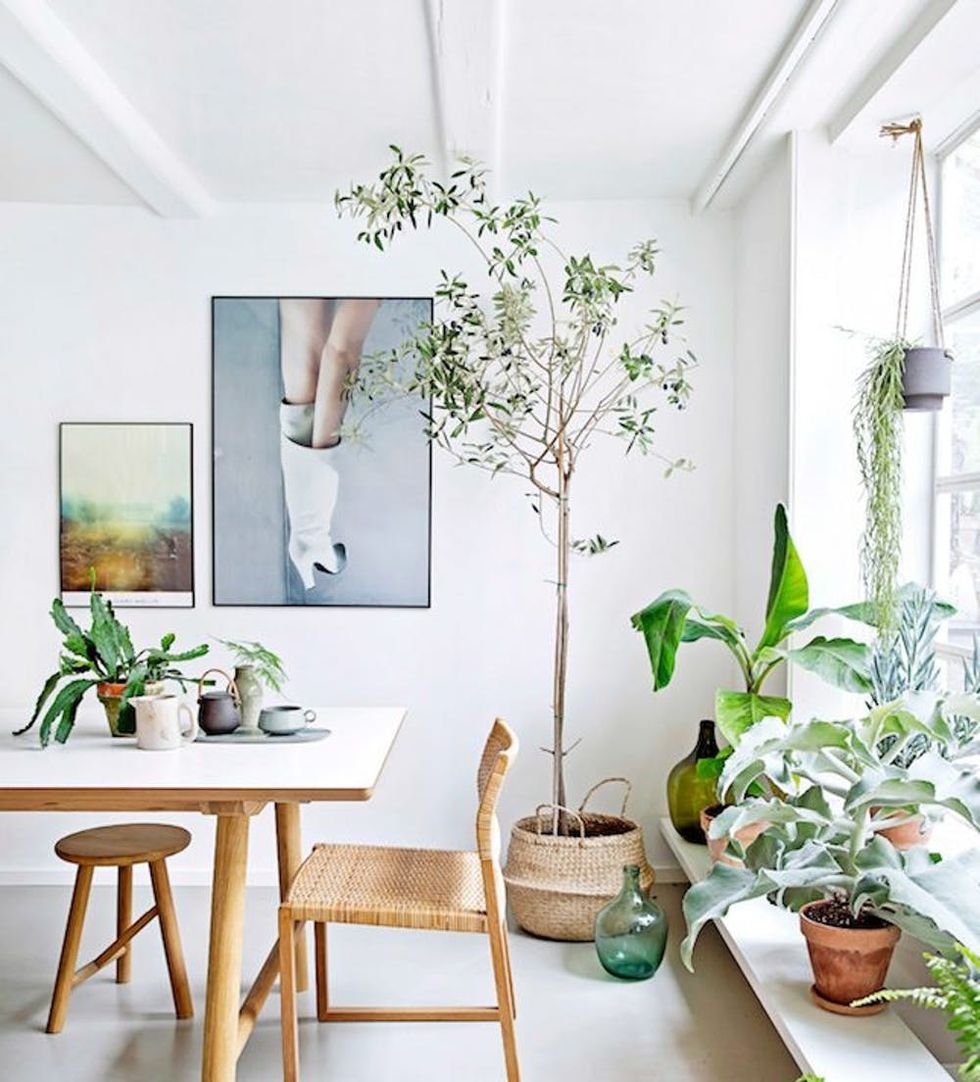 9. Plants Overfloweth: Stock up on different variations to maximize their restorative magic. (via Turbulences Deco)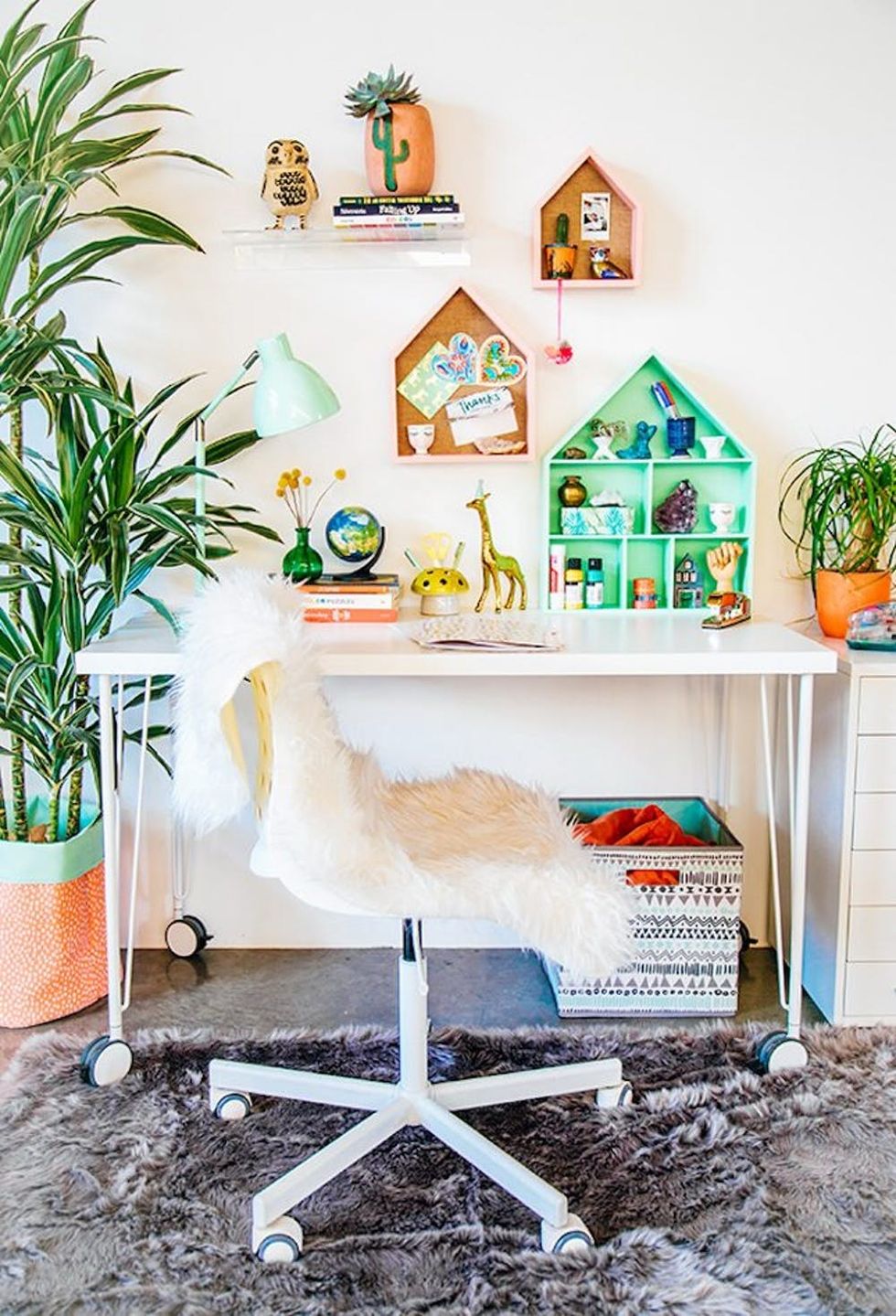 10. Texturize: What goes great with faux fur and global patterns? Plants, plants, and more plants! Like nature's version of a little black dress, they make everything look better. (via The Jungalow)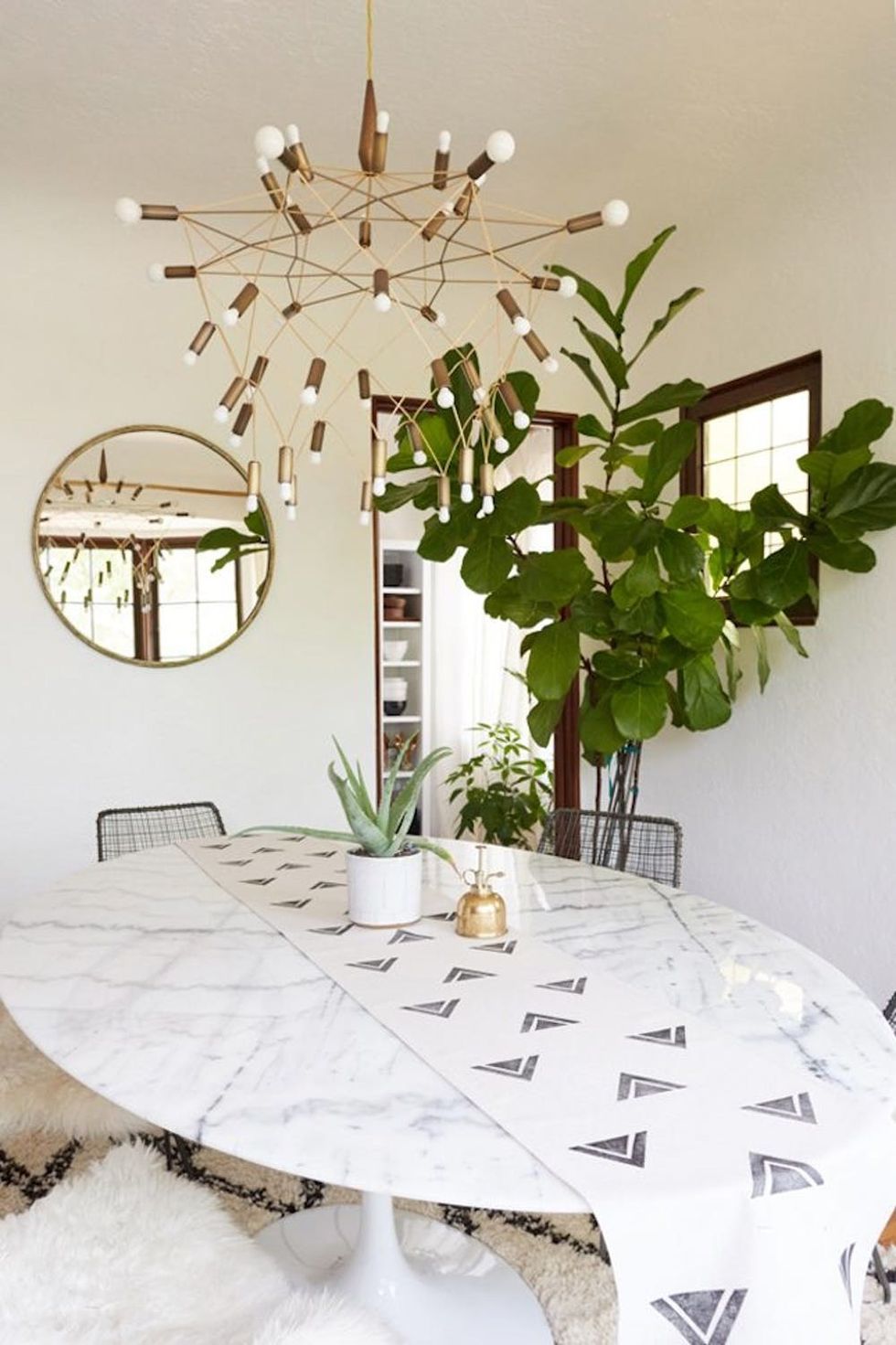 11. Contemporary: Even the cleanest, most contemporary aesthetics benefit from some good ol' nature lovin'. Integrate a few plants into your look and watch how it comes to life. Literally. (via The Jungalow)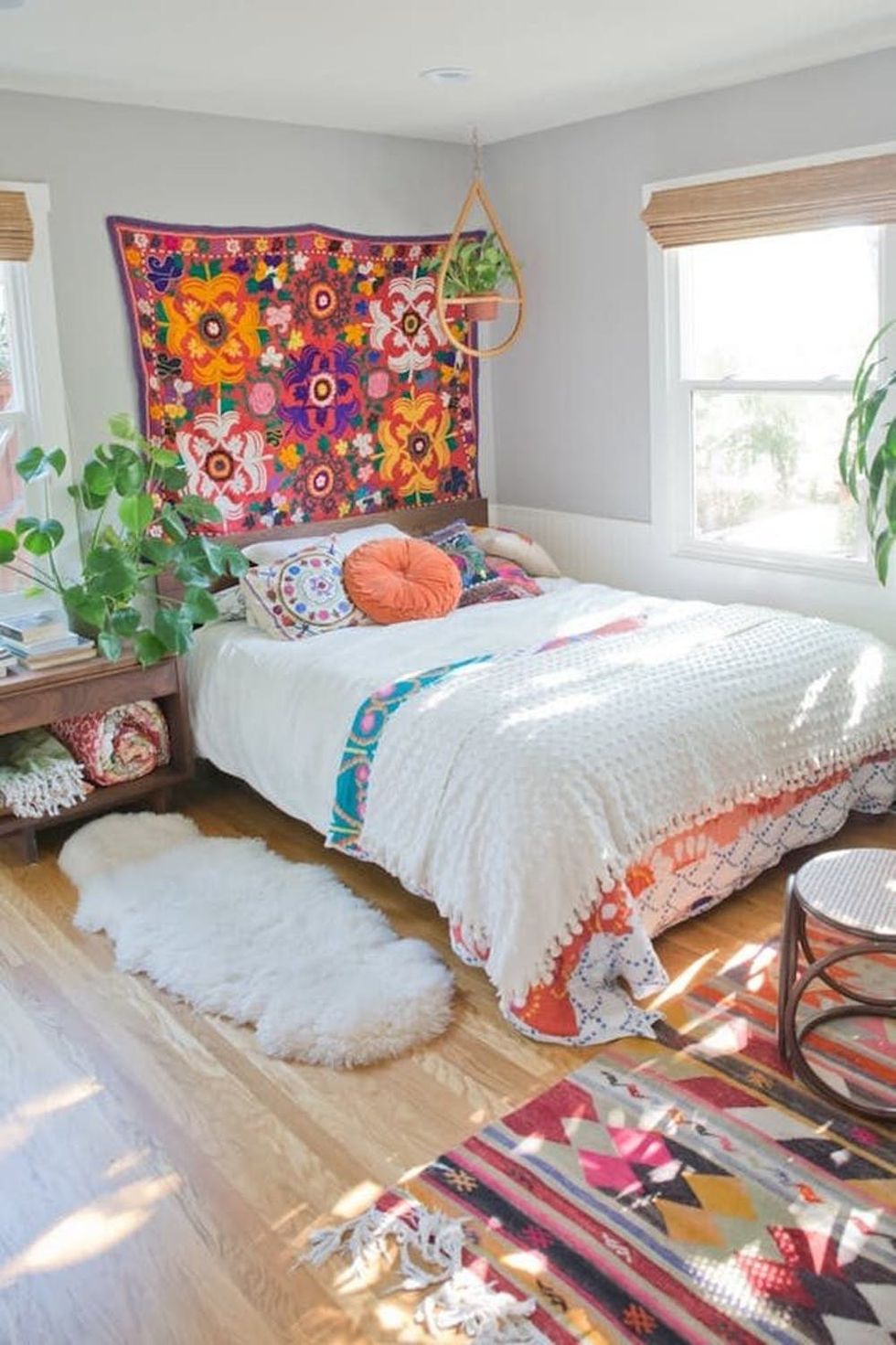 12. Colorful Cheer: Color can make anyone happy, and you'll feel especially cheerful in this room. Plants up the boho appeal of the colorful patterns, so you can smile all the way to dreamland. (via Apartment Therapy)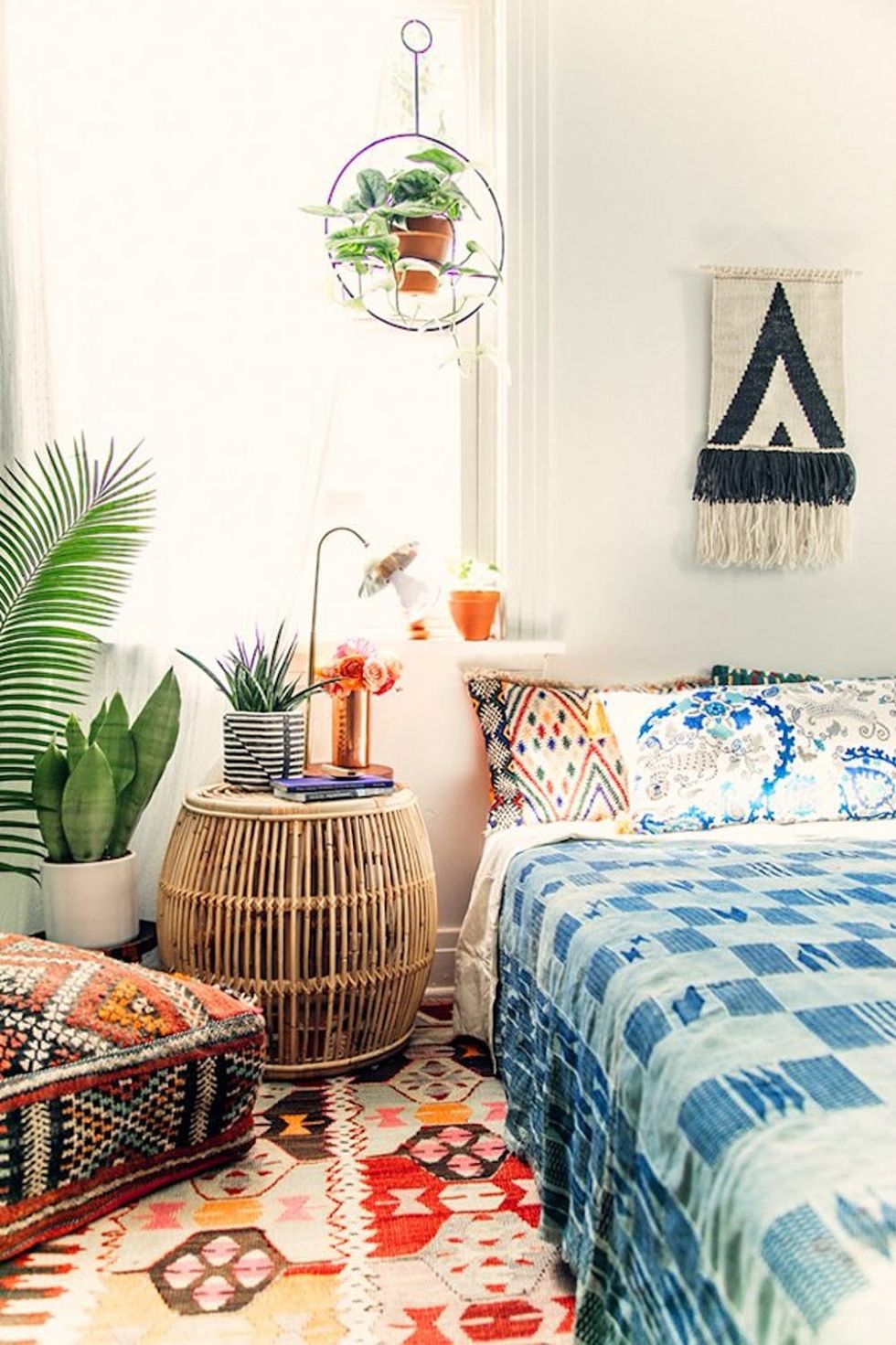 13. Eclectic Energy: To bring balance to the look, opt for a mixture of big and small leaves, natural wood tones, and a woven wall hanging. Little complements an eclectic sensibility like a wide variety of plant friends. (via The Jungalow)
14. Plant Partitions: Studio apartment dwellers, this one's for you. Rather than using a partition to close your space in, let plants be your solution.
15. Sweet Sunroom: Hang 'em high, hang 'em low, and put 'em all around you. You can never have enough green in your life.
Looking for more easy ways to update your space this season? Follow us on Pinterest!
Kelly Weimert
Kelly is a happy hybrid of geek and hippie with a penchant for all things DIY. A full-time freelance writer, when she's not nestled into her couch crankin' out crafty prose with her miscreant Chihuahua, you can find her frolicking outside to keep her sanity in check.
Home Decor Inspo
More From Home Decor Inspo
Still haven't taken up that new creative skills you swore you'd learn this year? Or ready to take your design skills to the next level? Let's say so long to the weirdest year ever by checking those big learn-something-new goals off our perpetual to-do lists.
We've teamed up with Clorox to give you the gift of unlimited creativity now through the end of the year. Once you sign up, you can take as many of our 120+ classes as you want for FREE for one whole month!
Here's how it works:

Head to brit.co/learn and sign up for the "All Access Pass."
Use the code "CLOROXCARES" at checkout to redeem your free month of classes.
You will be automagically signed up for Clorox's email list once you redeem your free all access pass. (It's the #1 Choice for Disinfection!)
Your pass lasts one month from when you checkout. This means you have unlimited access to all the classes during that month.
This offer is valid now through December 27, 2020.
Browse our catalog to find the right class for you, tell a friend and take the class together over Zoom, or organize a 'cocktails + crafts' night with a friend in your bubble so you can learn something new together.
What are you waiting for? Time to start learning all the things!

Thanks to Clorox for making this happen! When it counts, trust Clorox.
Lifestyle