Check Out MAC's New Makeup Line Inspired by Angelina Jolie
May 02, 2014
It's hard to think that anything could get more romantically gothic than Lorde's deep purple lip, but then again, we never considered black magic would actually come into play. Now, we're totally spellbound by MAC's Maleficent makeup line inspired by Angelina Jolie's iconic villain in the upcoming Disney film. That's especially if it can help us achieve anything close to Jolie's razor sharp cheekbones from the dark fantasy flick (contour, contour, contour ladies!).
---
In the covetable collection, available online starting May 8 and in stores May 15, you'll find everything from blood red lip shades and black-as-night liner, to sultry gold + brown eyeshadows and nude nail lacquers. Those exceptionally wearable hues (no witchy greens in sight!) make us totally want to get down with our bad selves. Has what you've seen put a spell on you, too? Check out each piece from the line below, beauties.
Mac x Maleficent Nail Laquer in Flaming Rose, Nocturnelle + Uninvited ($17.50/ea): Get your devious digits ready!
Mac x Maleficent Faux Lashes in #30 and #36 ($17.50/ea): We're not quite ready to go all in with the glowing green contacts, but these falsies will definitely help to enhance that gripping stare. Oooh we just got major chills thinking about it!
Mac x Maleficent Penultimate Eye Liner in Rapid Black ($21.50), Prep + Prime Highlighter in Bright Forecast ($25) + Eye Brow Pencil in Fling ($17.50): Slick lids, bombshell brows and a gorgeous glow: that's an "all eyes on me" combo for sure.
Mac x Maleficent Sculpting Powder in Sculpt ($23) + Beauty Powder in Natural ($30): You can bet we'll try to recreate those striking cheekbones with these sculpting powders, but in a way that's appropriate for the real world vs. the netherworld.
Mac x Maleficent Eyeshadow Palette ($44): This rich palette just might be what it takes to totally convert us to the brown smokey eye.
Mac x Maleficient Pro Longwear Lip Glass in Anthurium ($17.50), Pro Longwear Lip Pencil in Kiss Me Quick ($21.50) + Lipstick in True Love's Kiss ($17.50): Bow down to the new must-have lip!
Which pieces in this line have got you entranced? Tell us in the comments below.
Makeup
Our undergarments might have taken a backseat in 2020, but with a new year upon us, we're feeling inspired to reprioritize our most intimate clothing layer — especially in time for Valentine's Day. Because hey, what better way to kickstart a season of self-love than by treating yourself to a confidence-boosting set of lingerie?
We turned to trusted intimates brand Adore Me to set us straight on trends for the year ahead, featuring size-inclusive bodysuits, romantic bustiers, lacy babydoll styles, and everything in between. Luxe sets start at $24.95 with free shipping and exchanges, and if you're not sure what style would work best for you, Adore Me has an at-home styling service called the Elite Box. You can try everything on from the comfort and safety of your home, keep what you love, and send back the rest totally hassle-free. Need more to pique your interest? Scroll ahead to see the silky lingerie and loungewear pieces we're adding to our cart.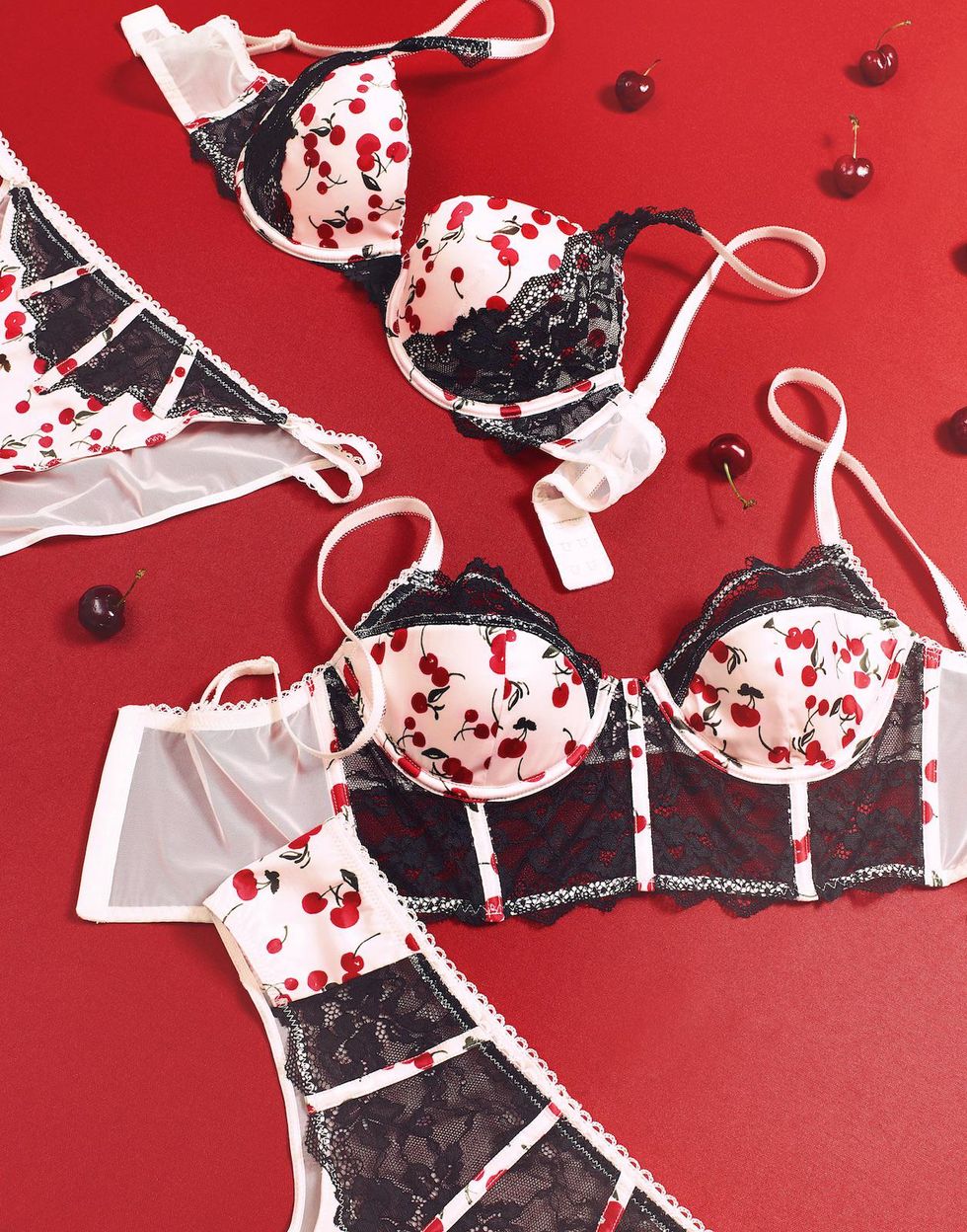 Adore Me Svana Contour Set ($24.95): You can't go wrong with this playful satin cherry print and lace design.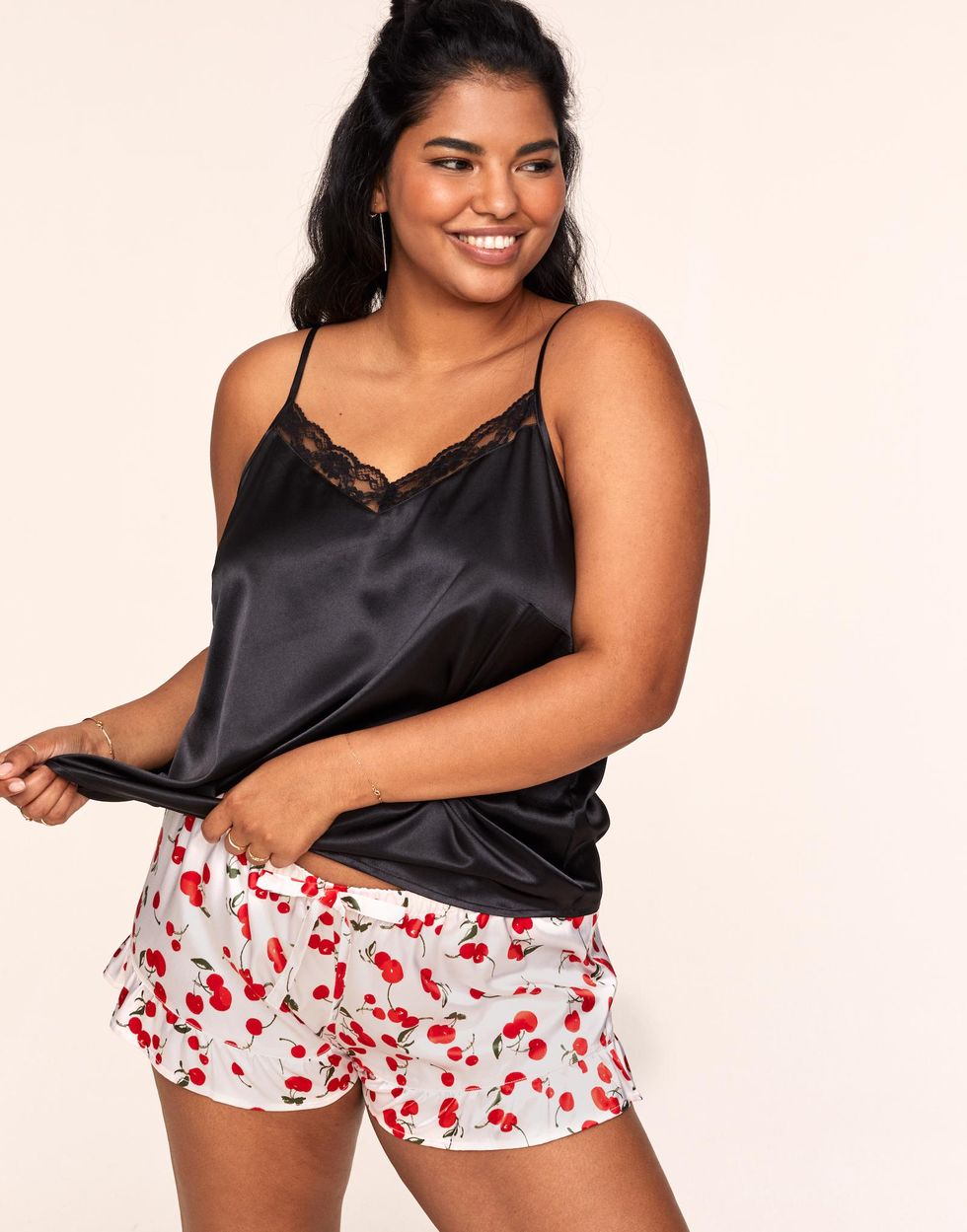 Adore Me Luana Camisole & Short Set ($24.95): It was about time for a PJ upgrade, and this silky set is perfect for sweet dreamin' and lounging around the house.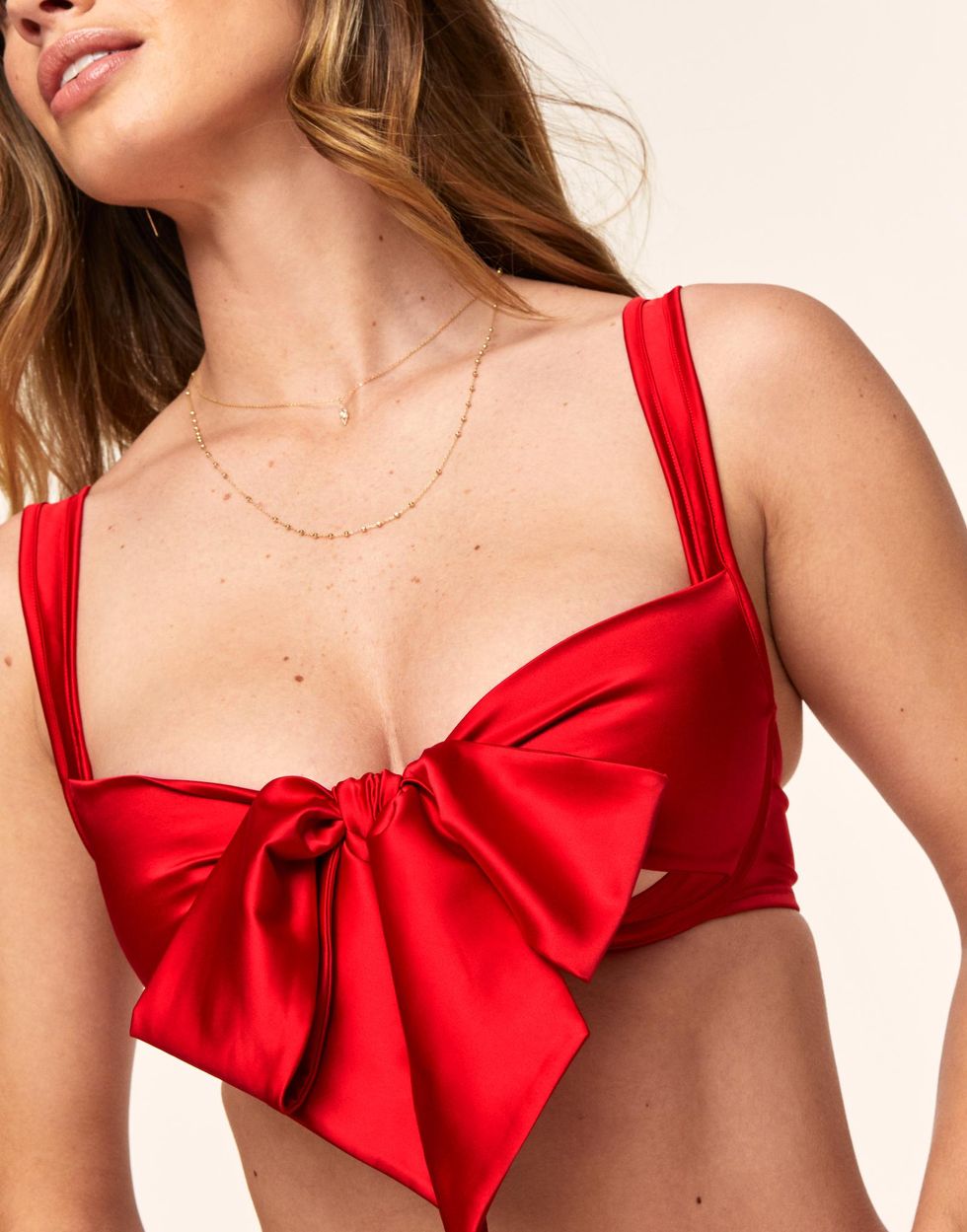 Adore Me Gynger Unlined Set ($24.95): Va-va-voom! Hands-down the sexiest piece in the collection, this bra boasts a fiery red bow and skin-showing cups — literally confidence in a bra!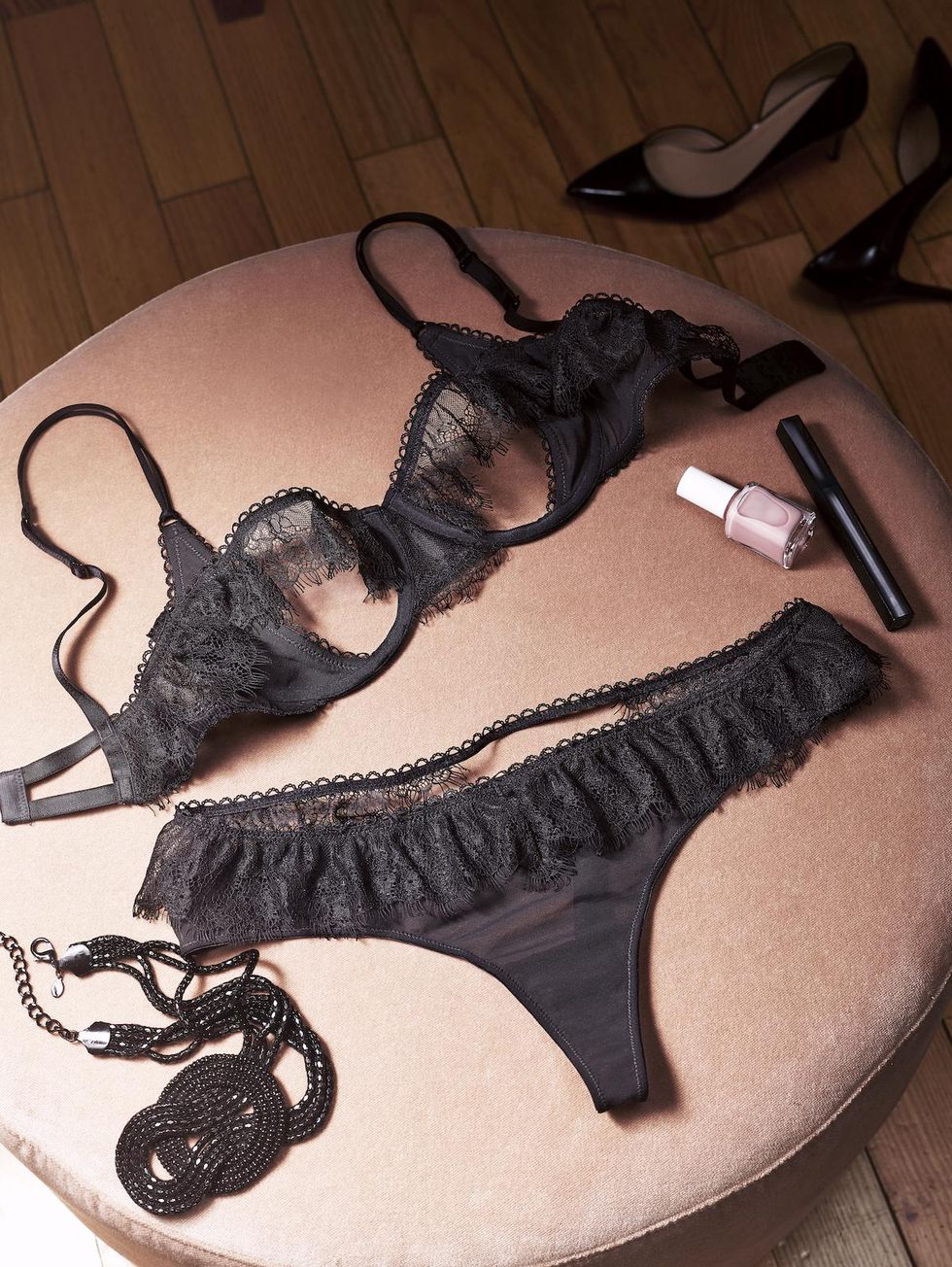 Adore Me Evetta Unlined Set ($24.95): This barely-there flouncy lace set is for when you'd almost rather wear nothing at all.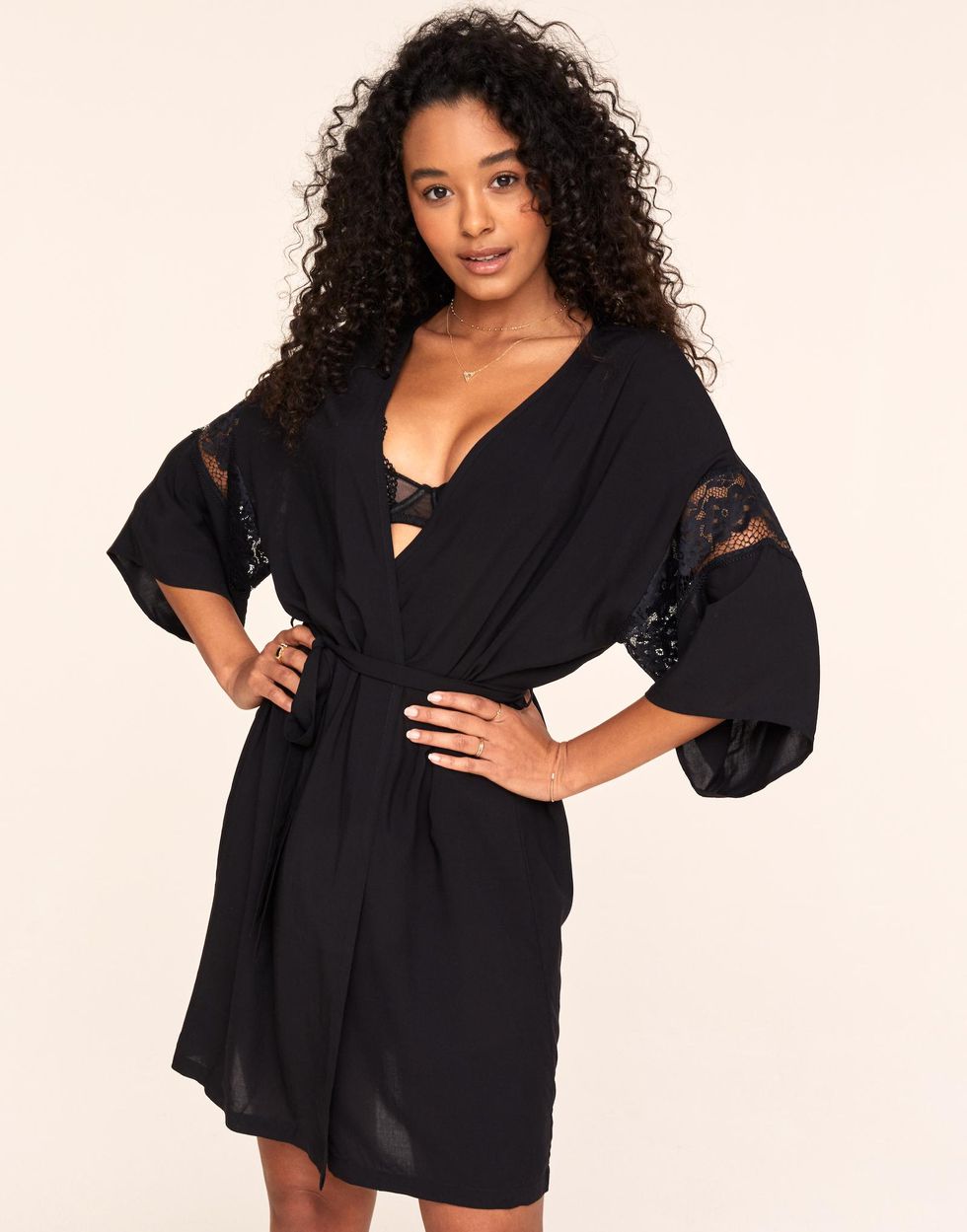 Adore Me Desirae Robe ($24.95): Take your self-care to the next level with this so-soft robe with subtle lace detailing.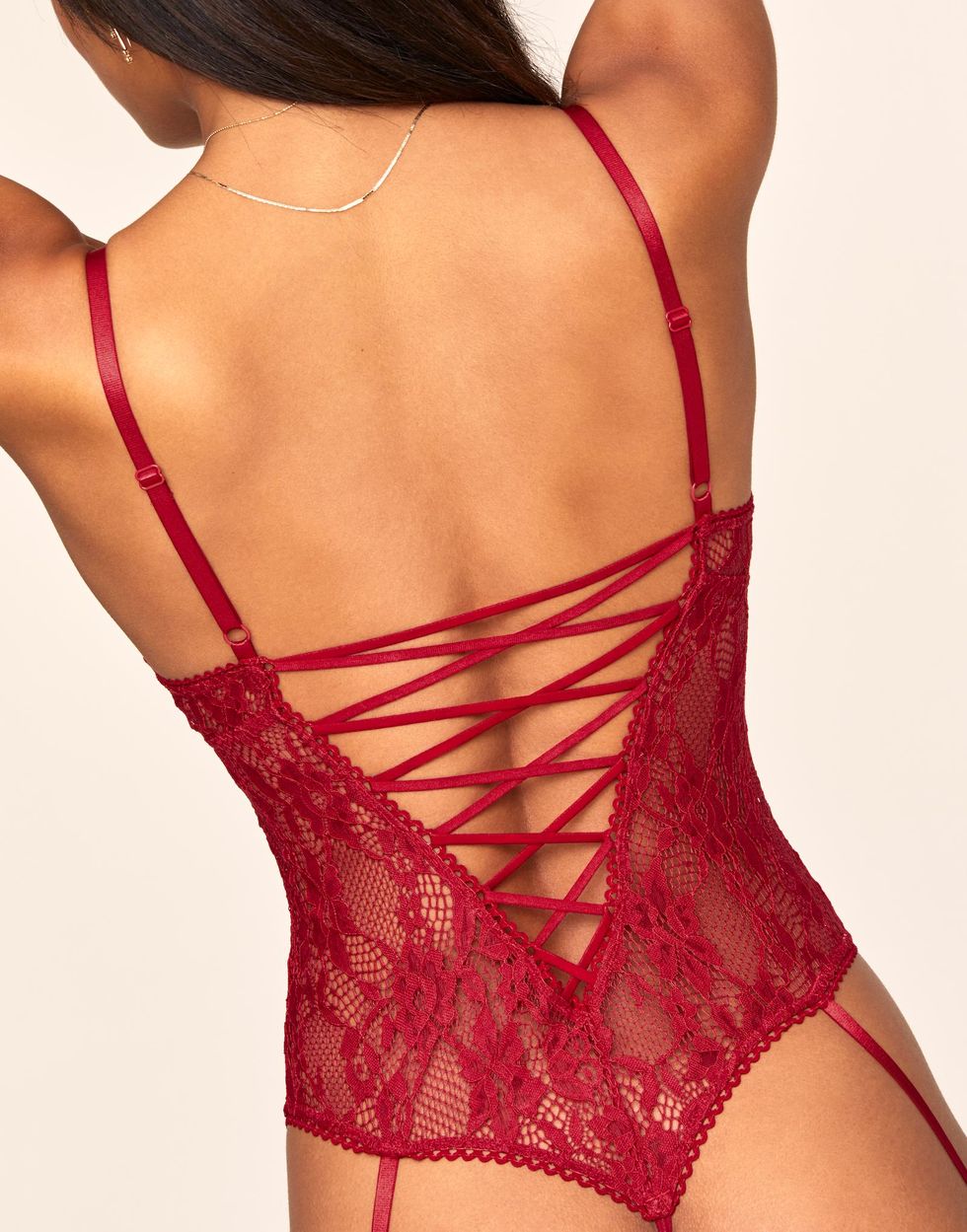 Adore Me Clarisse Unlined Bodysuit ($24.95): This floral lace bodysuit with adjustable attached garters is straight out of our lingerie fantasy.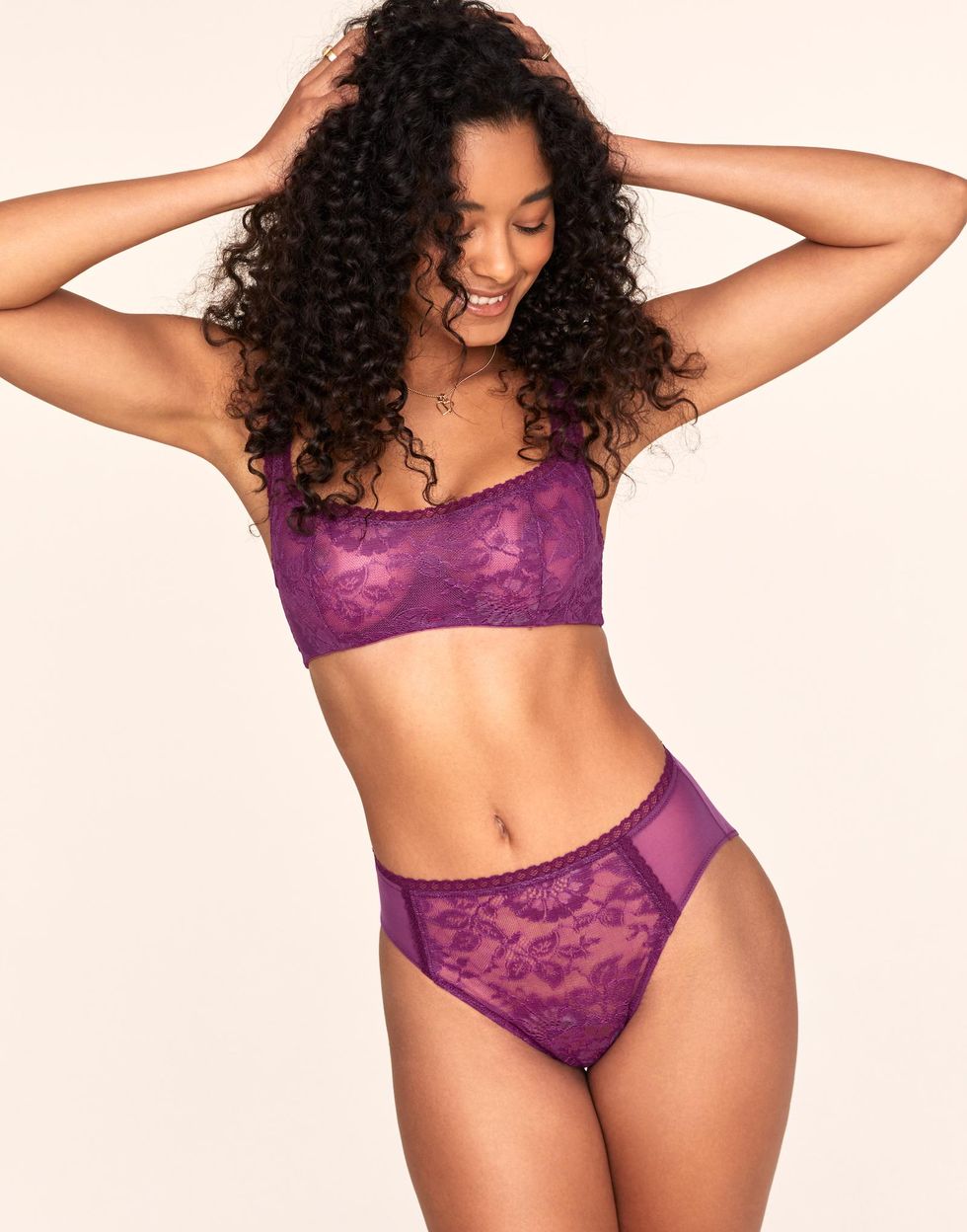 Adore Me Charlize Unlined Set ($24.95): If plum is more your power color, you'll love this sheer lace set.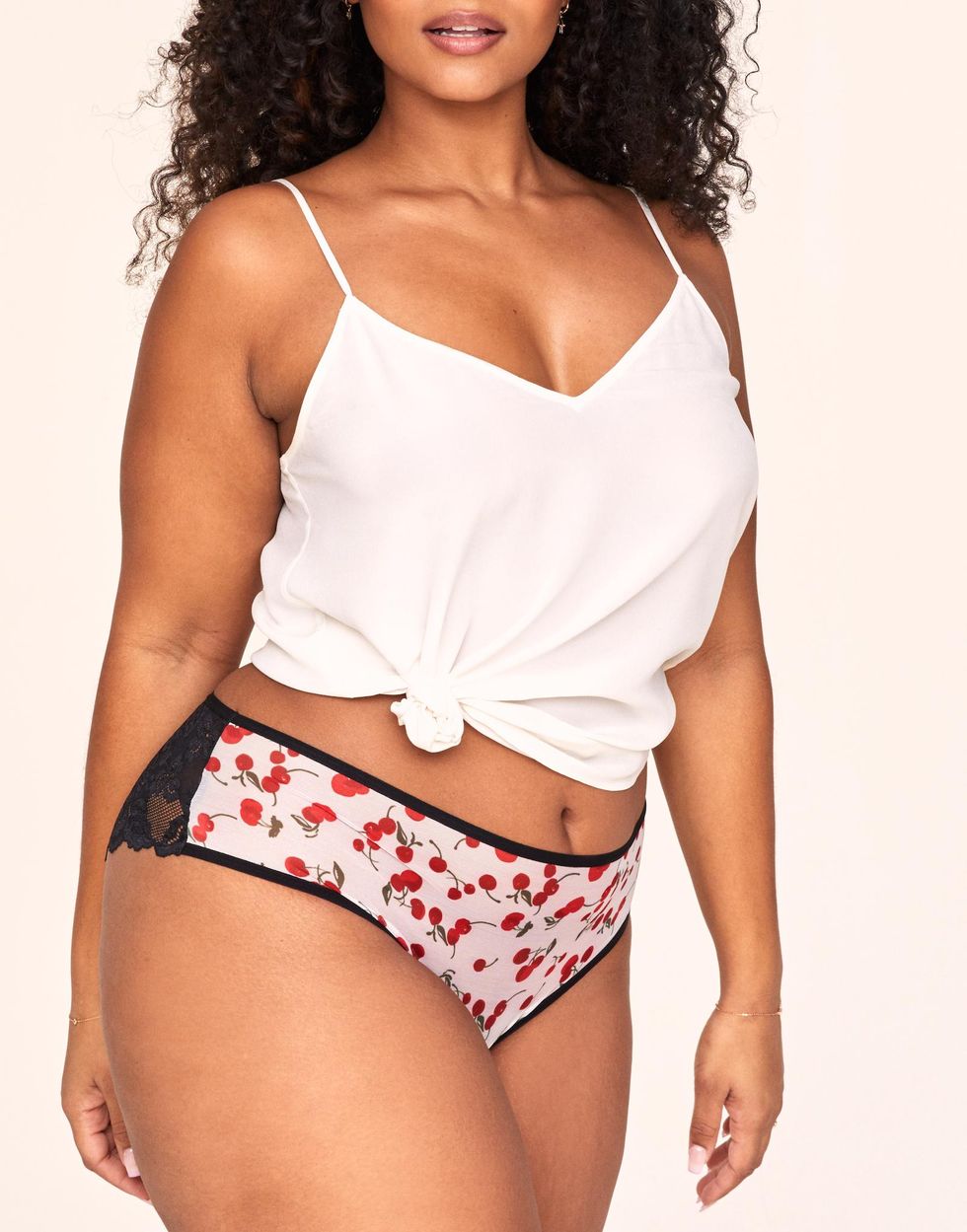 Adore Me Helene Cheeky Plus (5 for $20): Our underwear drawer needs a little TLC too, and these comfy undies with coverage are the answer.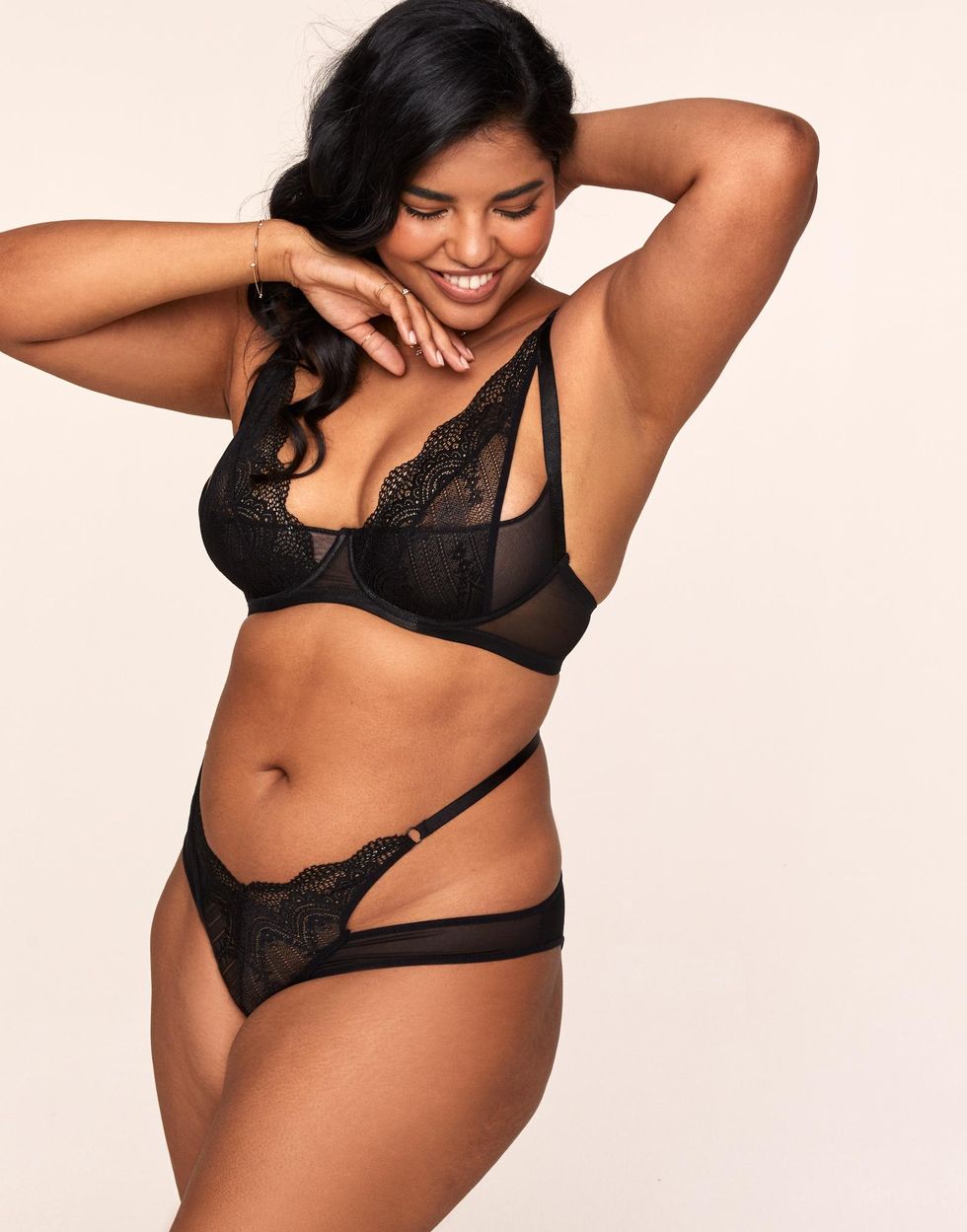 Adore Me Kaia Contour Plus Set ($24.95): Cutouts are all the rage, so why not have them in your underwear too?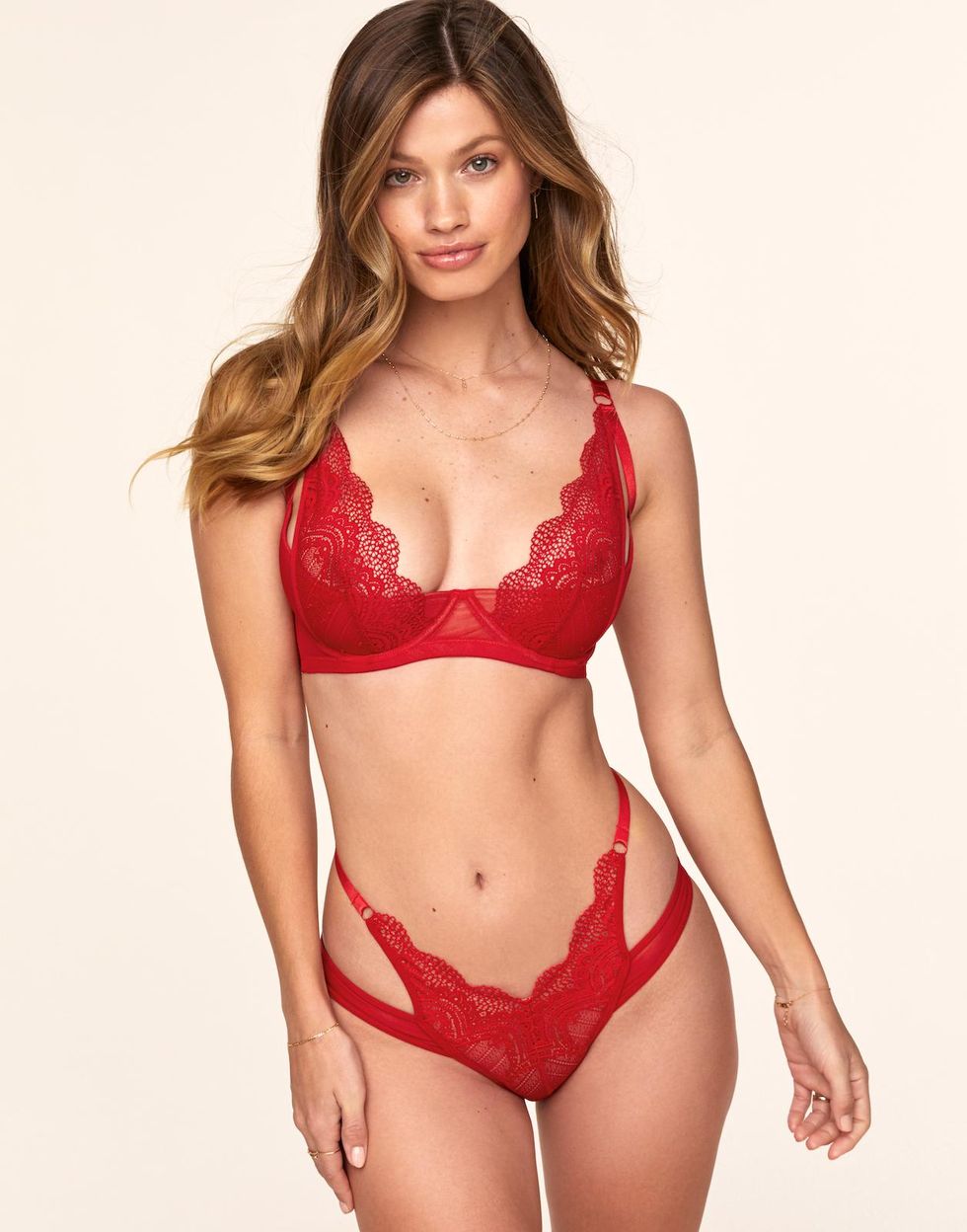 Adore Me Kaia Contour Set ($24.95): Oh, and it comes in fire engine red — yes, please!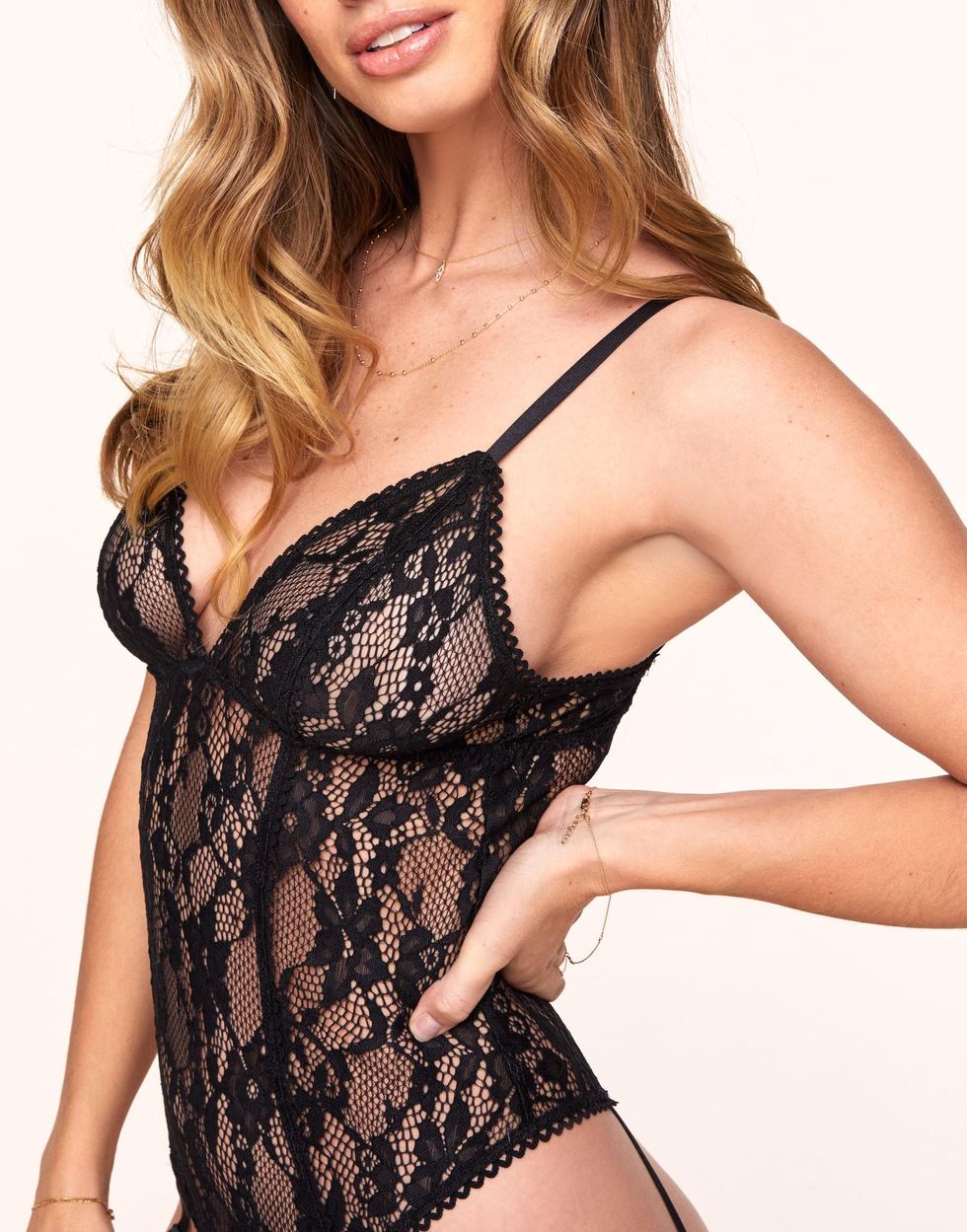 Adore Me Clarisse Bodysuit ($24.95): If you weren't sure about bodysuits, let this classic style change your mind.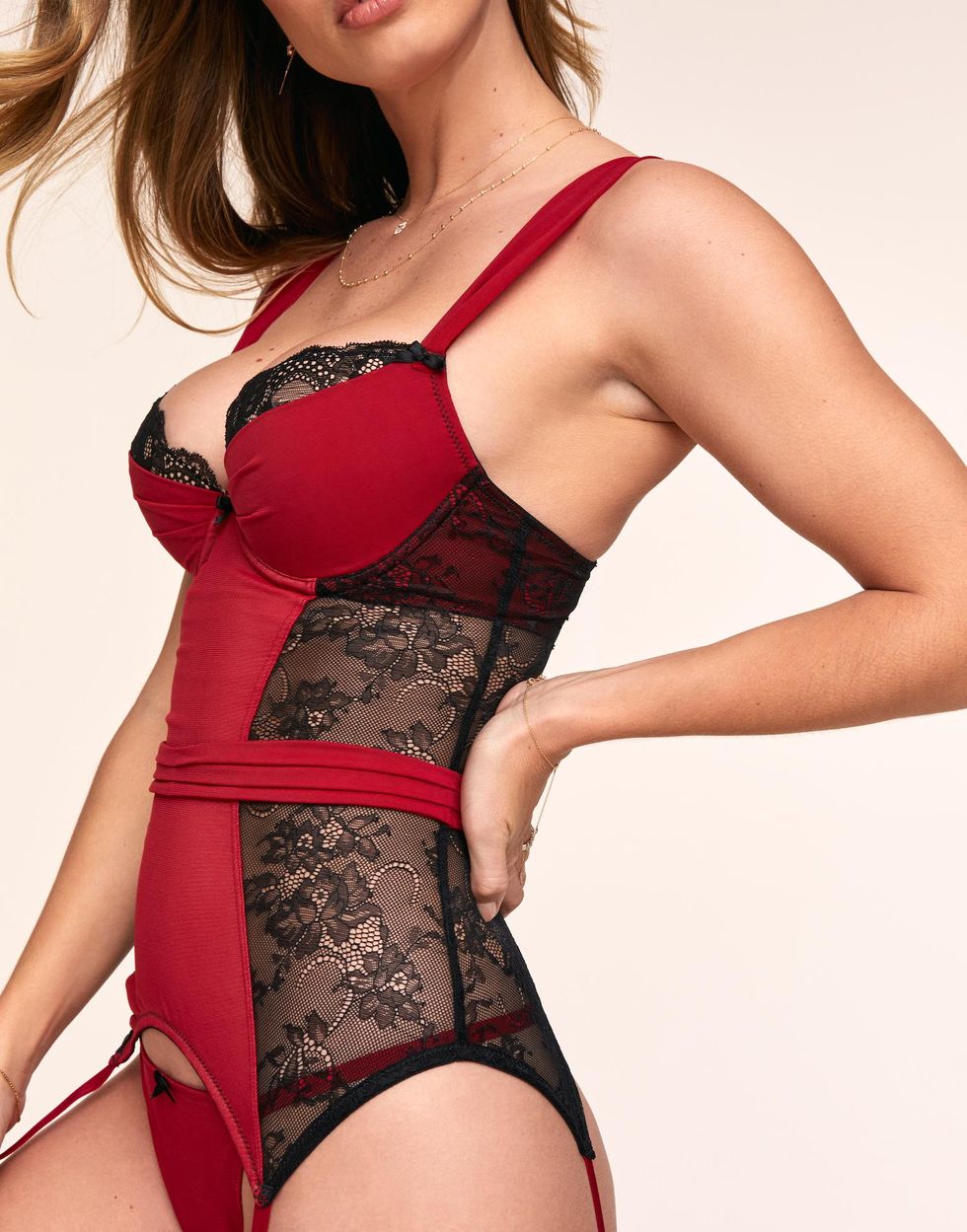 Adore Me Corina Push Up Bustier ($24.95): Like more volume in the cleavage area? This sexy corset situation is for you.
Fashion