3 New Books That'll Make You Say, "Oh, Canada!"
Nov 12, 2017
Oh, Canada! We stand on guard for many of your attributes: your sane healthcare system, your commitment to diversity, your delicious food products, and your attractive Prime Minister. (Also, your friendly books reporter may be a secret Canadian-American. Don't tell anyone.) Most of all, though, we devour your entertainment: Your singers, songwriters, actors, directors, game show hosts, and artists of varying kinds have all found a home on the international stage. Please enjoy this week's Canadian book club: We've got Canadian superheroes, Canadian noir thrillers, and the Canadian family for your perusal — or should we say per-EH-sal? They're all as addictive as ketchup chips or poutine.
---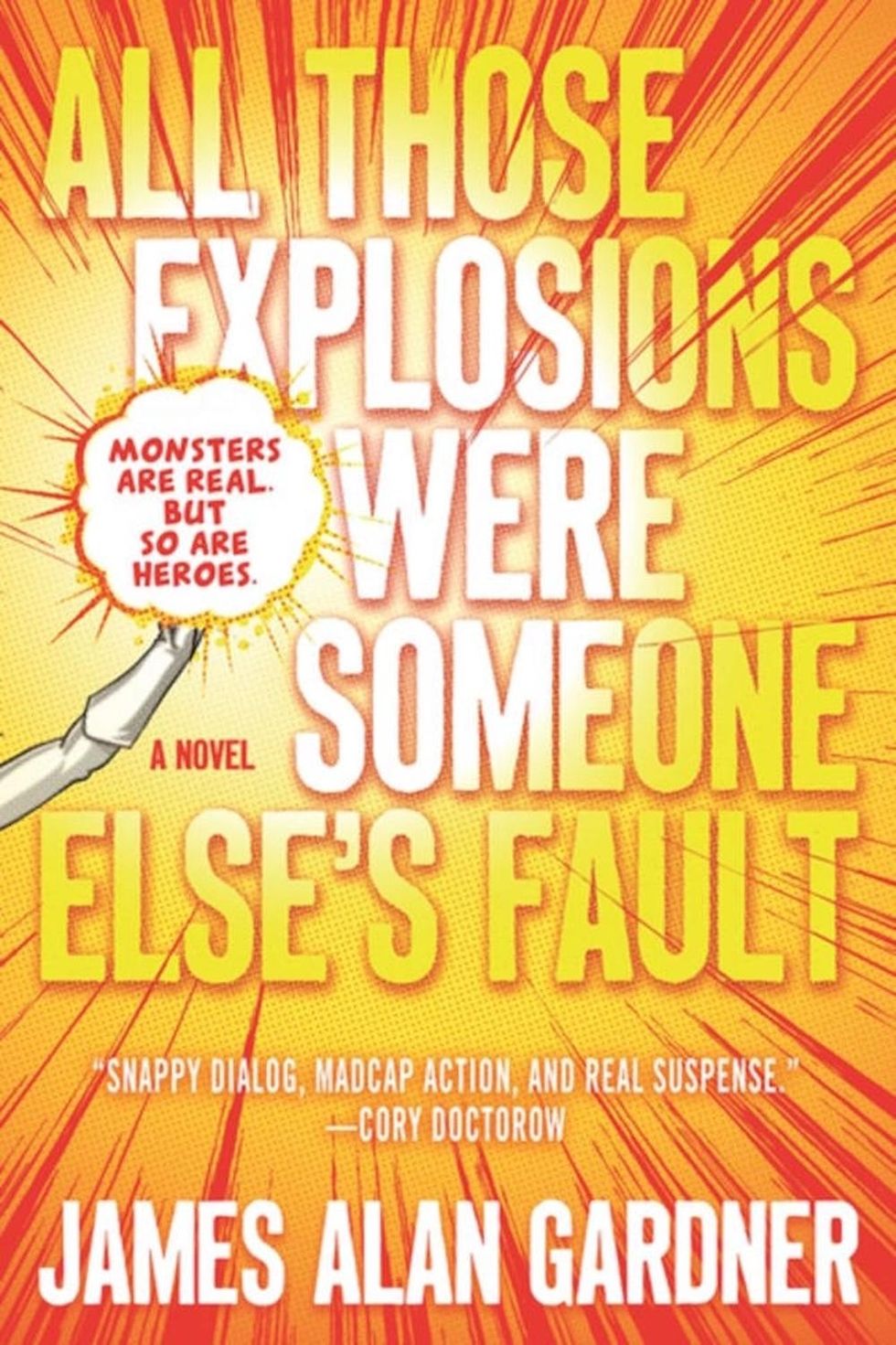 1. All Those Explosions Were Someone Else's Fault by James Alan Gardner ($18): This may come as a surprise, but many of your favorite (so should we say favourite?) superheroes have a Canadian origin. We're not just talking about Captain Canuck; Wolverine and Deadpool both originate from the Great White North. And even though Superman is technically from Krypton and lives in Metropolis, one of his creators, artist Joe Shuster, was Canadian. Gardner's new novel graces us with some very new Canadian superheroes, new villains for them to face, and some seriously funny satire.
In Gardner's world, Darklings are the world's richest individuals, created 35 years ago when they were given immortality and great power by various dark powers and demons in exchange for cash and "other unusual but completely legal commitments." (If you think the one percent are bad now, see what happens when they can live forever and literally eat you.) The world gradually adapts to this, as the world tends to do: "When CEOs become vampires, Congress outlaws stakes." Rich vampires can stay above the law by paying the poor for a drink, a process called "trickle-down."
Sparks, the world's defense, are "ordinary humans with superhuman powers." These powers, which set one up to fight on the side of good, can be triggered by your typical lab accident. That's what happens to Kimberlite Crystal Lam ("blame my father. He's a geologist."), a genderfluid geology student at the University of Waterloo. Kim's roommates, Miranda, Jools, and Shar, are also involved and are given really cool superpowers. They're going to need them, because a new villain called Diamond is wreaking some serious havoc. Gardner is a multiple award winner for his science fiction, with two Aurora Awards from the Canadian Science Fiction and Fantasy Association, an Asimov Reader's Choice Award, and the Theodore Sturgeon (of Star Trek fame) Award for short fiction. Proving you can't keep a good Spark down, there's a sequel, They Promised Me the Gun Wasn't Loaded, coming out next year.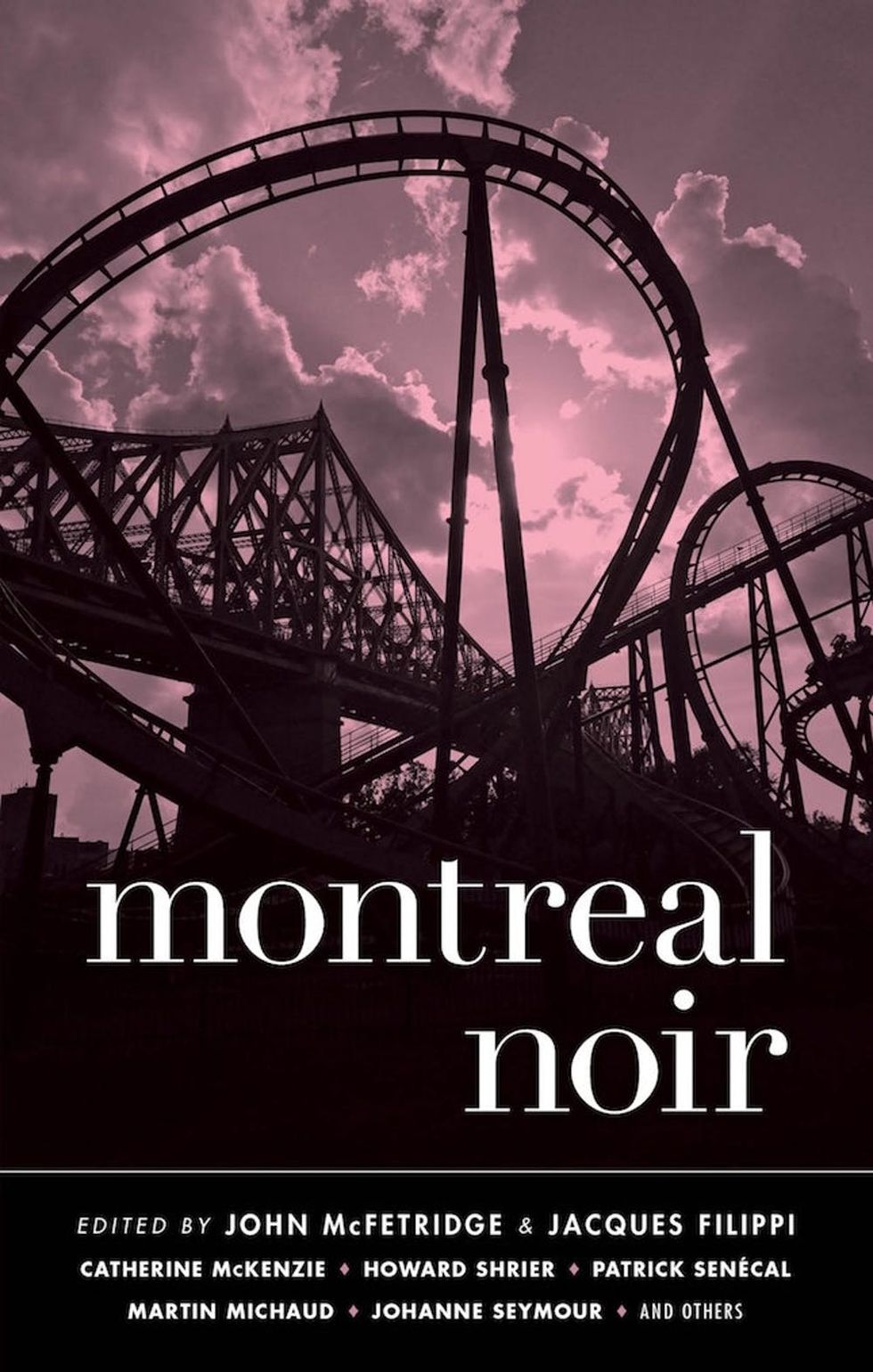 2. Montreal Noir, edited by John McFetridge and Jacques Filippi ($16): Akashic Books has been releasing successful anthologies of the best noir fiction since 2004's Brooklyn Noir. Here, they move north, giving us noir in franglais, Montreal's signature blend of cultures. (Don't worry; the stories themselves are in English, though both French and English writers are represented). Montreal's cosmopolitan nature, old-world cool, and shifting personality make it a perfect breeding ground for noir, a genre of victims, perpetrators, self-destruction, and the frustrations of a corrupt system.
The collection's 15 stories feature contributions from Tess Fragoulis, Melissa Yi, Geneviève Lefebre, and Catherine McKenzie, as well as Arjun Basu, Samuel Archibald, Patrick Senécal, and Martin Michaud. Titles like "The Crap Magnet," "Three Tshakapesh Dreams," and "The Haunted Crack House" are sure to pique your interest, and each story is identified by area of town, whether it's Notre-Dame-Des-Neiges Cemetery, Sherbrooke Street, Plateau Mont-Royal, or Boulevard Saint-Laurent. After all, claim the editors, "History is everywhere in Montreal. And everything." Montreal has a lot of history; it marks its 375th birthday this year.
"Noir is Montreal," write the editors. "It's unsettling, it's subversive, it's palpable, but it's never obvious. Noir is in the shadows. Montreal's long history is dominated by cultures coming together, almost. And cultures coming apart, almost. But always continuing." Noir is all about internal conflict and struggle, and Montreal displays that in spades: "Canada claims to be a mosaic of people, as opposed to America's melting pot. In Canada, we don't strive to melt into one identity, we are a mosaic of many identities. Yeah, that's the polite and positive spin on the struggle that people have gone through to maintain their own identities, and Montreal is ground zero for that struggle." So put on your chicest outfit, grab a Montreal bagel, and celebrate the "beautiful mess" that is the island of Montreal.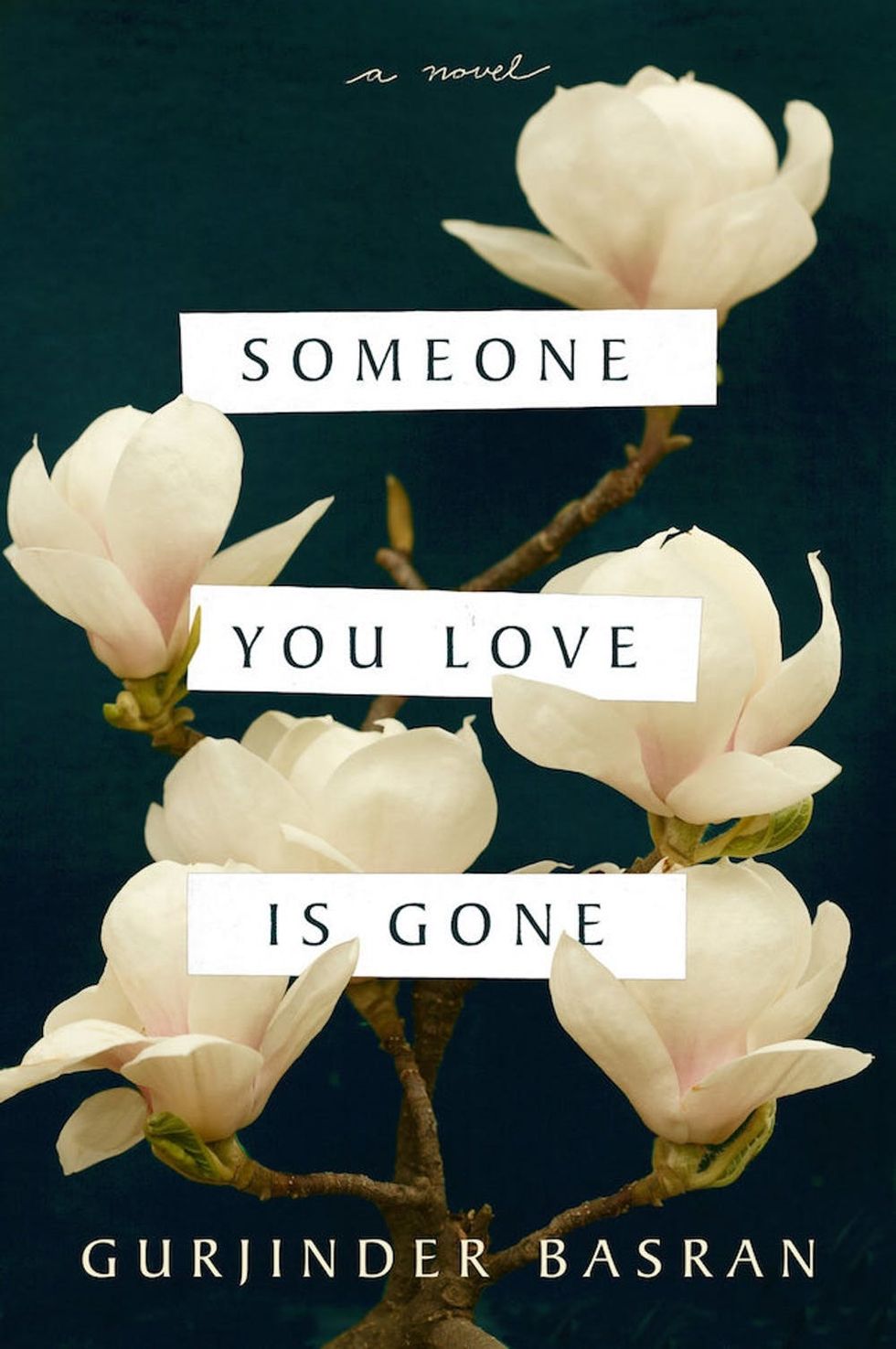 3. Someone You Love Is Gone by Gurjinder Basran ($16): Canada's mosaic, whether you want to put a positive or a cynical spin on it, features a great diversity of people and cultures. What links us all are the emotional and human experiences we share. Basran's new novel (her first, Everything Was Good-bye, won the Search for the Great BC Novel Contest and the Ethel Wilson Fiction Award) is about Simran and her siblings, born and raised in Canada, who must deal with the death of their mother, who immigrated to Canada after being raised in India.
"I sit at the table and forget myself for a moment and the past steps forward. The house is as it was before Father died, and even before that, before Diwa left and before Jyoti was born. The house had a different light then or perhaps that's just memory casting a glow on everything, candlelight and sunset, everything only slightly visible. Mother is in the kitchen, washing the dinner dishes. Steam is rising and the window in front of her fogs over her reflection. Even here, she is a ghost."
In understanding her grief for her mother, Simran must take a hard look at all her family relationships. Those between herself and her siblings are complicated (her sister begins to distance herself; her brother, long estranged, returns), and so were those with her parents. Painfully, she is also witnessing the unraveling of her own marriage, and her daughter is less and less a person she knows. Simran's exploration into her family's history uncovers more than she bargained for: Why did her brother leave? What does this newly discovered inheritance mean? And how does it all change her definition of who she is? This multigenerational family story is an epic saga of people, place, and change. Welcome to the mosaic.
What books make you want to bathe in maple syrup? Tag us in your next Eh-plus read @BritandCo.
Brit + Co may at times use affiliate links to promote products sold by others, but always offers genuine editorial recommendations.
Ilana Lucas
Ilana is an English professor, theatre consultant and playwright based in Toronto, Canada. When she's not at the theatre or insisting that literary criticism can be fun, she's singing a cappella or Mozart, occasionally harmonizing with the symphony, or playing "Under Pressure" with her rock handbell group, Pavlov's Dogs.