Our Favorite Online Party Decor Sites
Mar 28, 2012
Ah, the joys of wedding planning. It feels like it was only yesterday that I was buried up to my neck in to-do lists, wedding website creation (pssst! sign up for the Weduary beta if you haven't yet!), and inspiration hunts. Given that I wanted to fully customize and DIY my wedding, one of the toughest parts for me was finding all of the best party supply shops around the web, especially since I had hoped to get most of the shopping done online. After my first few days of navigating around, I realized that yes, there are a ton of "party decor" sites out there, but 90% of them sell some really tacky and uber-traditional stuff. Definitely not the types of supplies I needed for a DIY wedding.
It was only through weeks of extensive searching that I found a handful of go-to sites where I purchased the bulk of my wedding supplies and decor. And to save you time on your own shopping, I wanted to share my favorites with you, complete with a couple of suggestions from our own readers. After all, it only fits, what with our "party-inspired" topics this week.
---
Before you go into full out buy-mode, get inspired with two of our favorite party-planning blogs, Kara's Party Ideas and Hostess with the Mostess. You'll love them almost as much as you love Pinterest. Be forewarned, though, just like Pinterest, each of these sites will respectively suck at least an hour out of your life.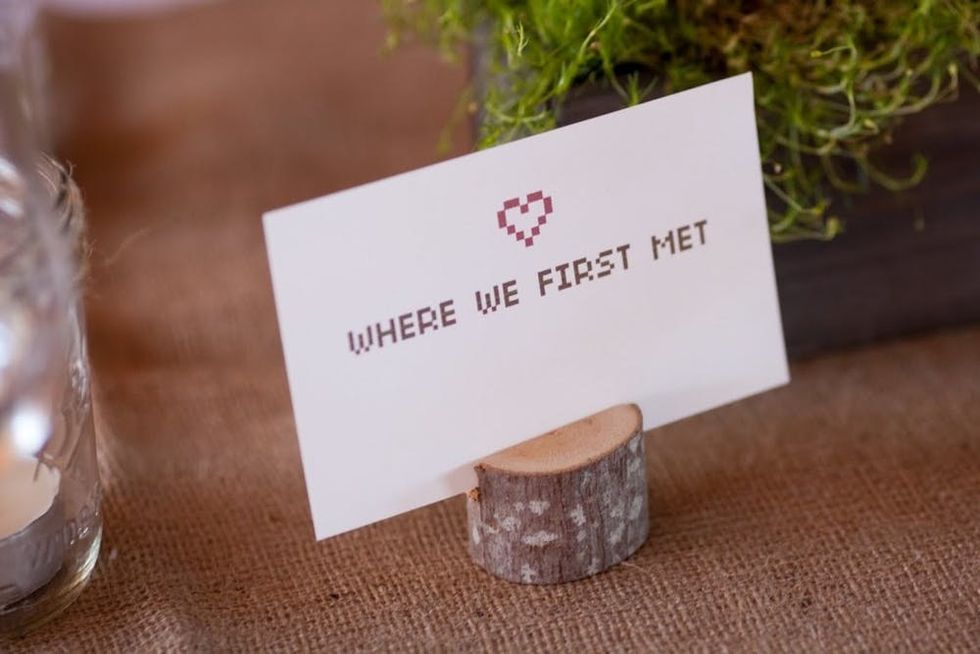 First and foremost, though not surprising, Etsy was the site I used the most for supplies and decor. Though the search experience can be a bit rigorous, especially if you don't know what you're looking for, I was able to find all kinds of goodies, from chains that I used for DIY laser cut necklaces I made my bridesmaids to wooden card holders I used in my centerpiece designs. Check out all of my favorite Etsy shops to get more specific shop recommendations.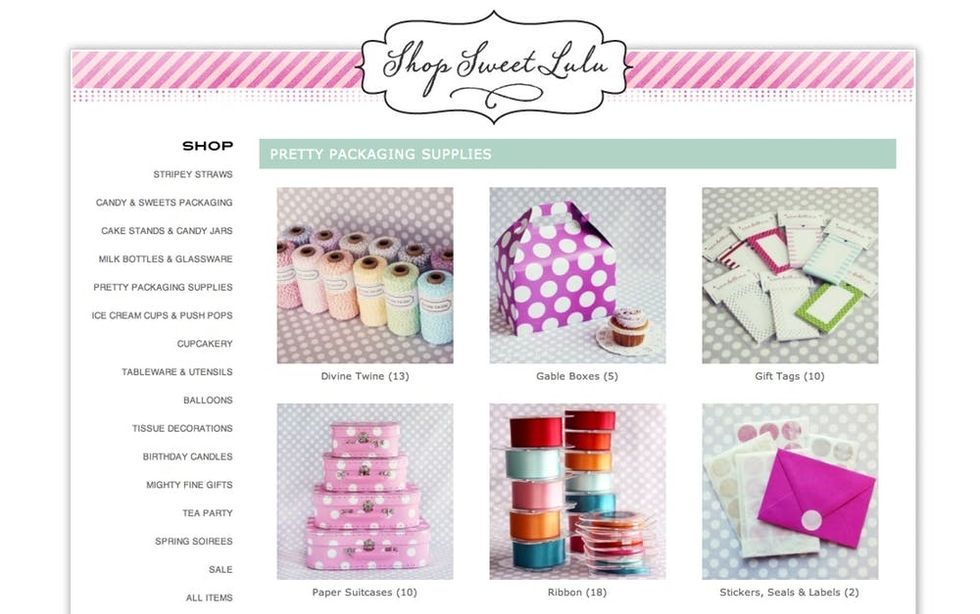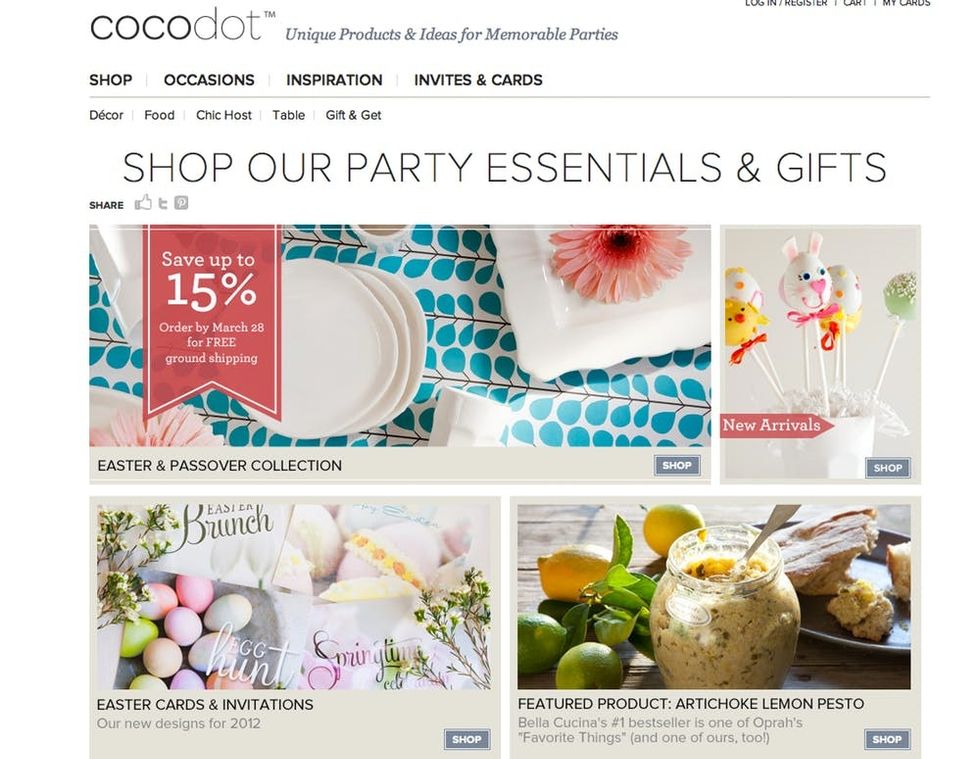 Two more party-specific sites that I love are Cocodot and Shop Sweet Lulu. They are well-designed and feature some of the prettiest things to buy for any event. Oh, and how delicious do these petit fours look? Perfect for any sort of shower.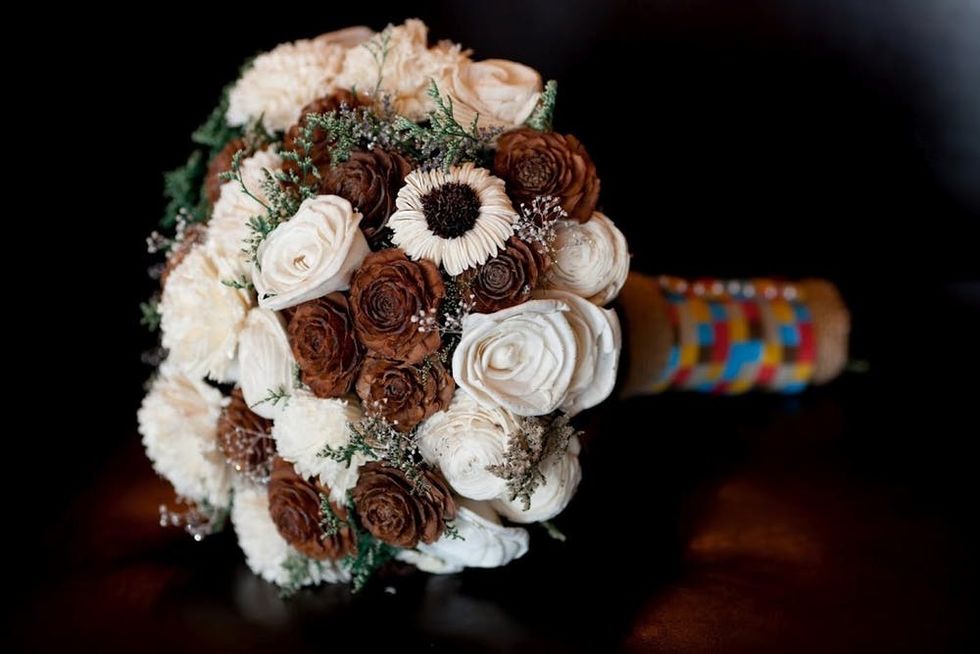 Making my own bouquet, all of my bridesmaids bouquets, the corsages for my mom and mother-in-law, and all of the boutonnieres for the groomsmen was quite a feat! There was only one reason I was able to get it all done cheaply with such a beautiful outcome, and it's called Save On Crafts. This site was right up there with Etsy in terms of the time and money I spent on it. They have everything from fake flowers to bottles and jars… even LED fiber optic light strands! Can you see why I was (and still am) so addicted? Here's a shot of the wooden planters I laser etched for our centerpieces — only $8 each!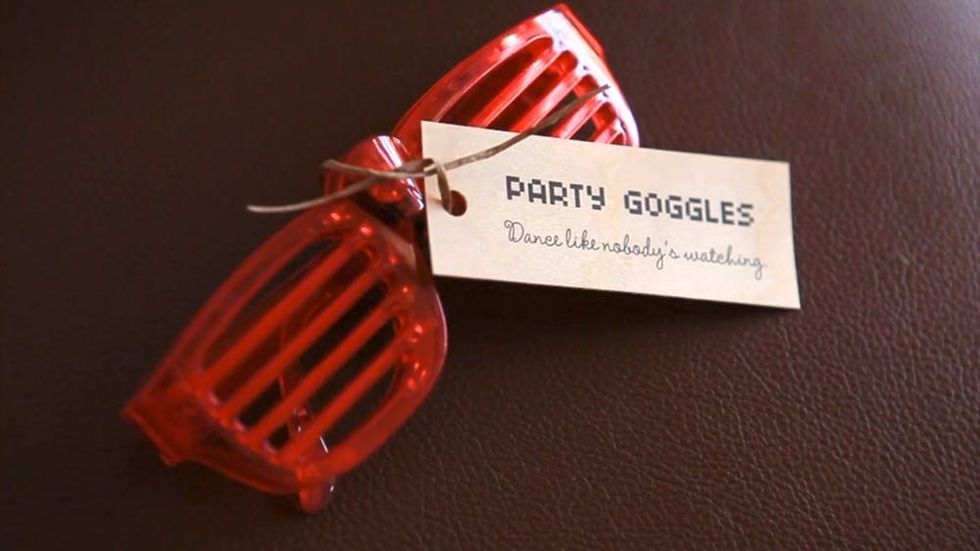 You know those LED sunglasses (AKA "party goggles") I passed around to all my guests? Those only cost me a couple bucks each. How did I find such an awesome deal on light-up sunglasses, you ask? Because I bought wholesale from China! Yes, it sounds super random and a little sketchy, but given that you'll likely have over 100 people at your event, you are in a great position to order items in bulk, and no one manufactures and distributes bulk shipments cheaper than Alibaba. Check out Ali Express and start searching for fun supplies of your own!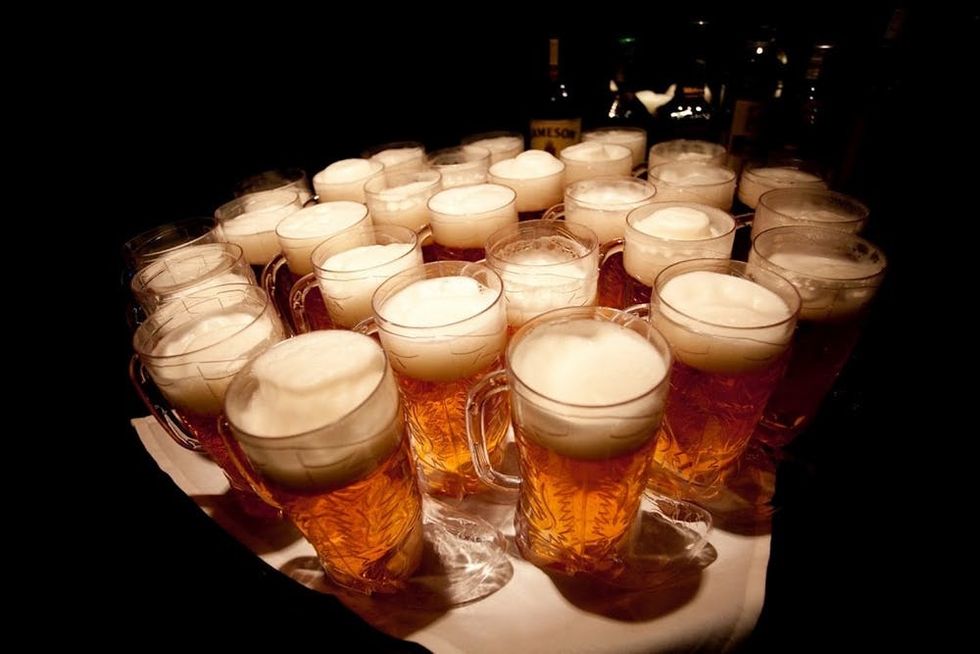 Finally, there are the staples: Amazon, Party City, Oriental Trading (I got dozens of amazing colorful lanterns to make our pixel ceiling from this place!), and of course, good old Target. Out of all of them, I have to say that Amazon was the most beneficial. I mean, they sell EVERYTHING — even plastic cowboy boot beer mugs! If you're a bride and you're NOT an Amazon Prime member yet, sign up immediately. You might quickly get obsessed with buying stuff, but the free 2-day shipping is totally worth it.
What did I miss? Share your favorite wedding and party decor shopping sites in the comments below. Oh and stay tuned for a round-up of my favorite online invitation sites!