FYI Amazon Low-Key Sells Pickle-Flavored Doritos
Jul 31, 2018
Pickle cravings are nothing new, but more recently you can find the vinegary dill flavor in everything from popsicles to fried chicken. Even with briny goodness everywhere these days, we literally did a double-take when we discovered Amazon sells Intense Pickle Doritos.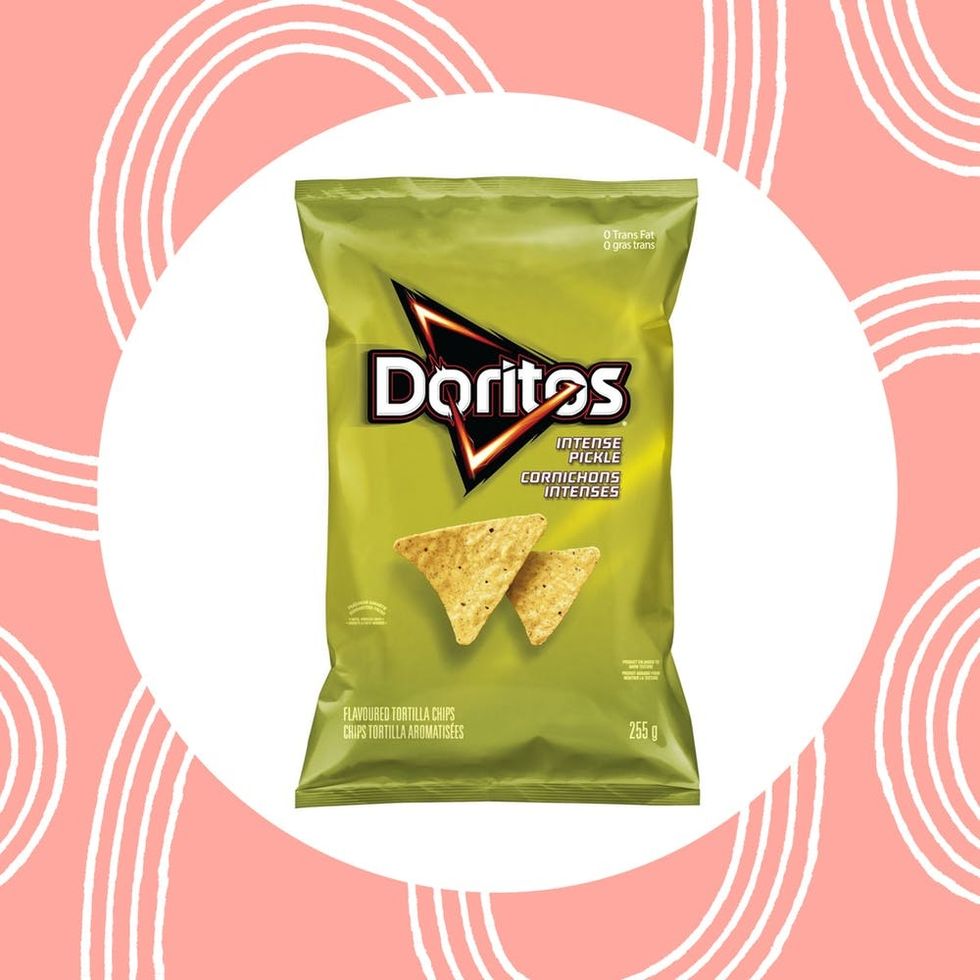 ---
Doritos Cornichons Intenses hail from Canada and have actually been around for a few years but are low-key available on Amazon for those of us stateside. Because it's technically an international food, it'll cost you $8 per bag plus $7 in shipping, which suffice to say, is a lot more than a reg bag of Doritos. While not a bargain by any means, these special tortilla chips are actually flavored with extracts of dill weed and cucumber — so there's that. We imagine they'd be great in a salty, vinegar-y sort of way, since isn't that what pickles kind of are anyway, right?
Amazon customers who bought the chips have given them a four out of five stars. One reviewer wrote, "These chips are amazing. I cannot sing high enough praises for these pickle chips. I know it sounds weird, but trust me; if you like pickles and dill, you love these." Another gushed, "These are the Cadillac of dill-pickle-flavored salty snacks. Cool Ranch Doritos lovers will undoubtedly notice a similar flavor, but the hint of dill pickle makes these even better. PRO TIP: Keep them in the freezer. I don't know why but it amplifies the seasoning. These chips are a national treasure. I have yet to open a bag without finishing the entire contents."
If you don't want to just stop at Doritos, and you want more pickle-flavored options, there's a whole lot out of products out there. Here's some items that are going in our own pickle-centric Amazon shopping cart: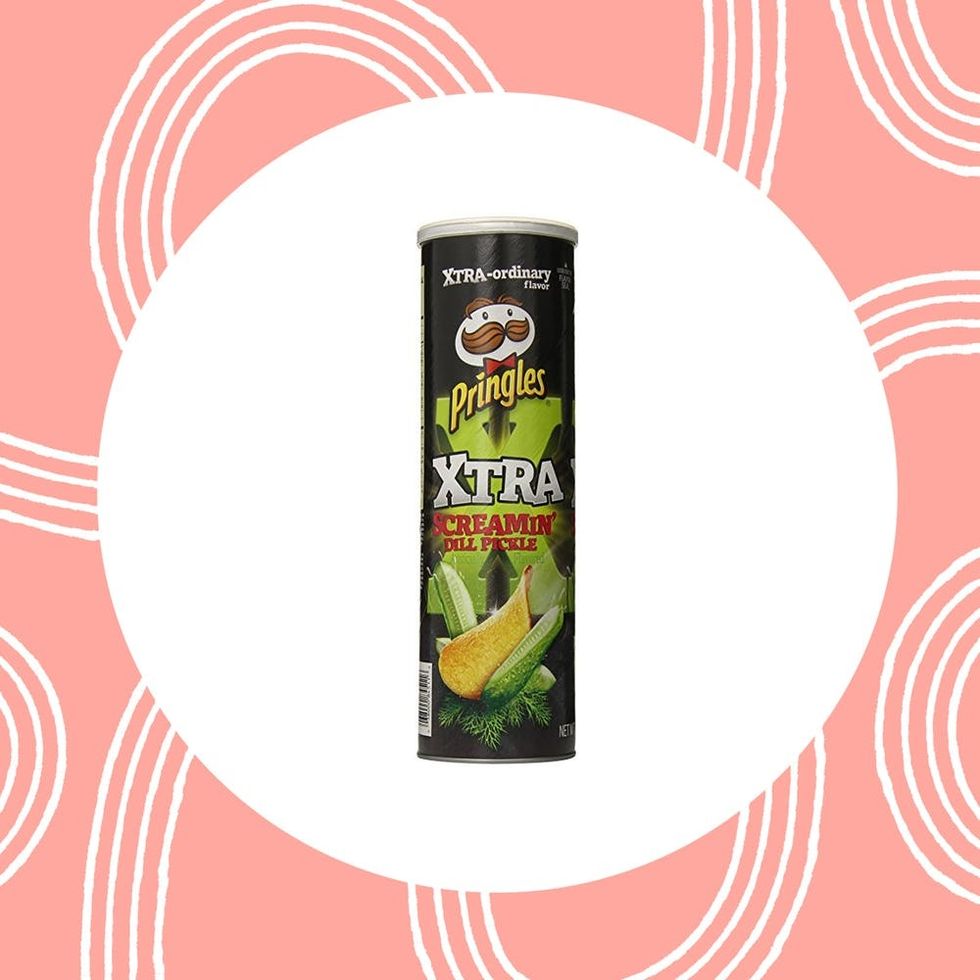 Pringles xtra Sreamin' dill pickle ($8)
If you're more of a potato chip person, then you need a canister of these Pringles, which guarantee the pop don't stop.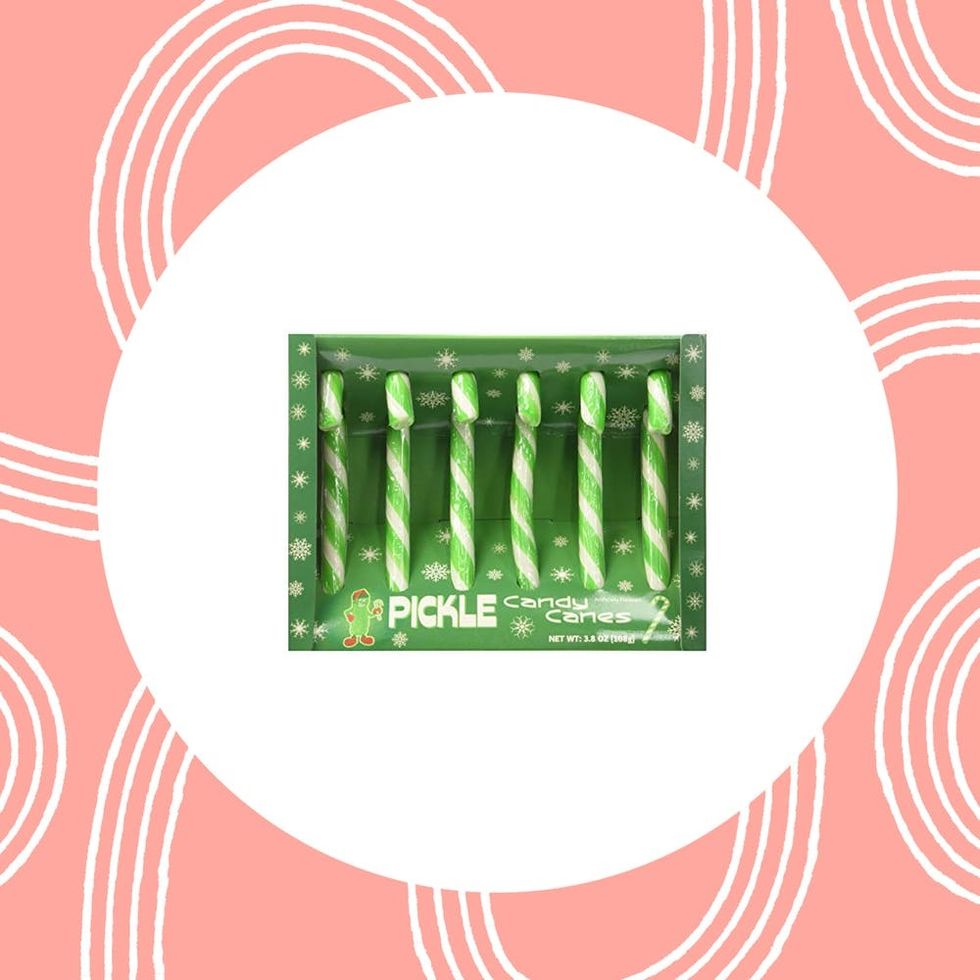 Pickle candy canes ($10)
These pickle candy canes sent the Internet ablaze last season. Buy them now (especially for those on Santa's naughty list), before they sell out during the holidays.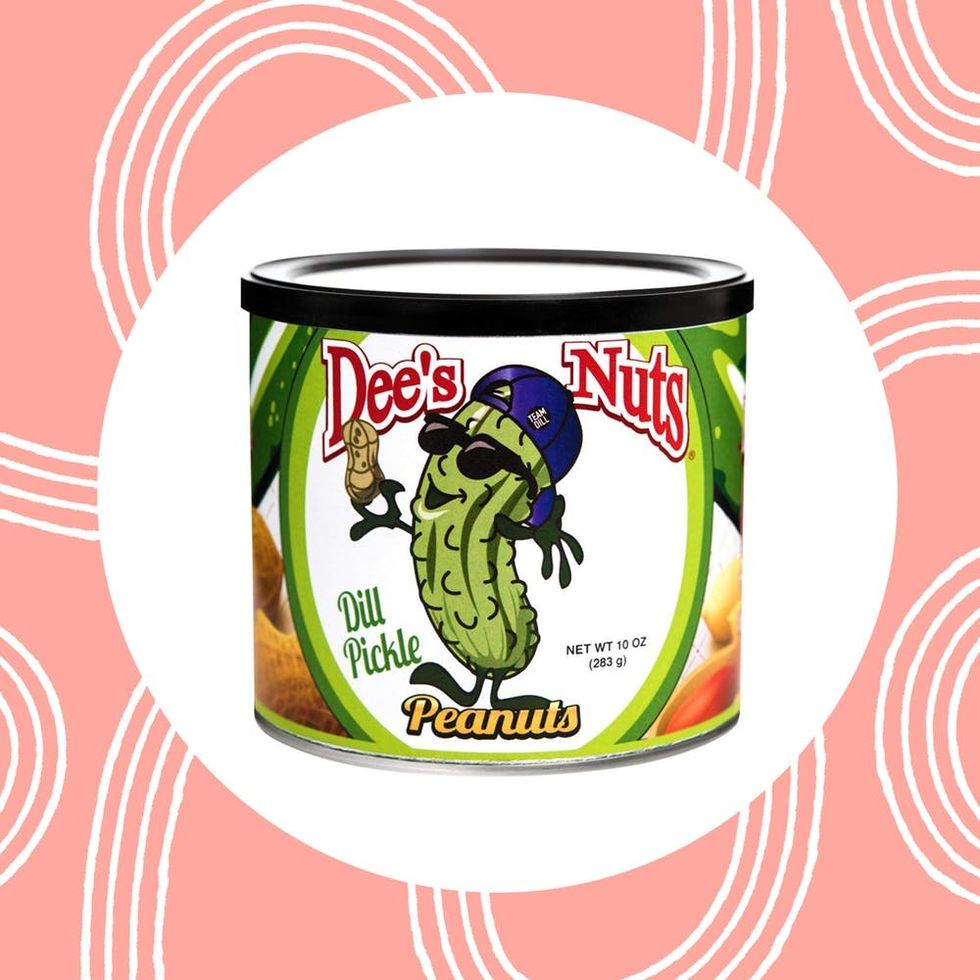 Dee's Nuts Dill Pickle Flavored Gourmet Peanuts ($10)
These large Virginia peanuts seasoned with the flavor of dill pickles promise to be a snack time addiction.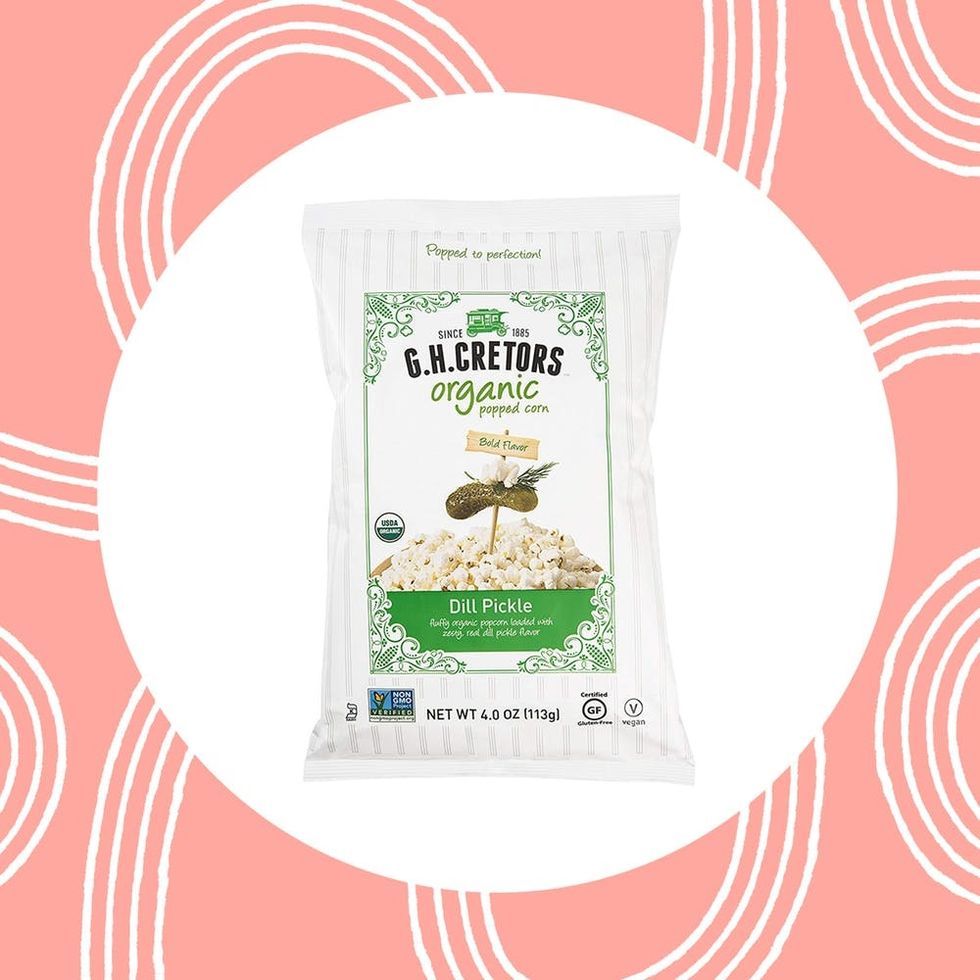 G.H.Cretors Organic Popcorn in Dill Pickle ($44 / 12 bags)
Organic Dill Pickle promises its "loaded" with real dill weed and sea salt to give you "zesty, real dill pickle flavor."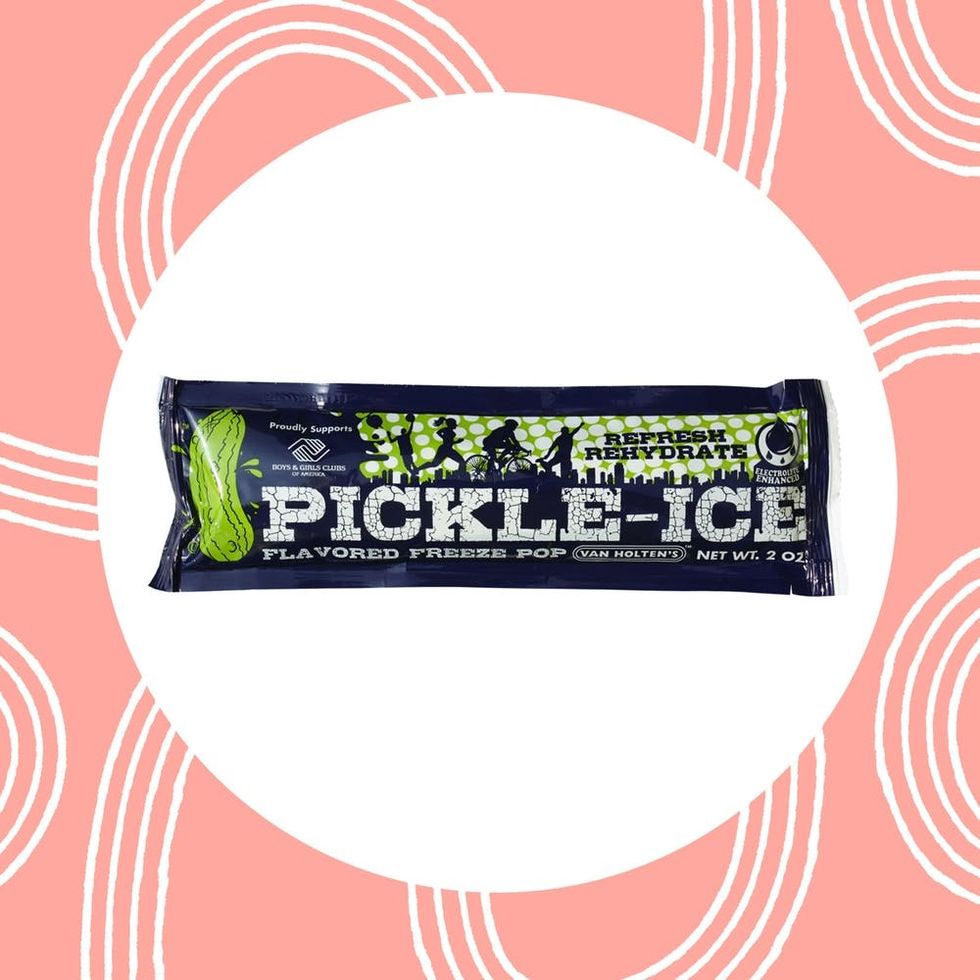 Van Holten's Pickle Ice Freeze Pops ($8 / 8 pops)
Pickle brine packaged in portable 2-ounce frozen pops lets you simultaneously cool down and rehydrate on a hot day. Yes, please.
Pickle chips: Yay or nay? Tweet us @BritandCo.
(Images via Amazon)
Aly Walansky
Aly's writing can be seen across the Internet as well as in several print publications. She contributes regularly toToday.com, AskMen.com, BravoTV.com, BRIDES.com, FoodandWine.com, Orbitz, Men's Journal, Popsugar, SheKnows.com, Stylecaster, Women's Health, YourTango, and many more.
Food News