?xml version="1.0" encoding="UTF-8"?
---
With barbecue season comes all those yummy starters and sides that play a supporting role to your trusty grill. Nothing says party like dip, right? All 15 of these unique and memorable dip recipes are sure to be a crowd pleaser at whatever fete, big or small, you plan on going to or throwing this Memorial Day.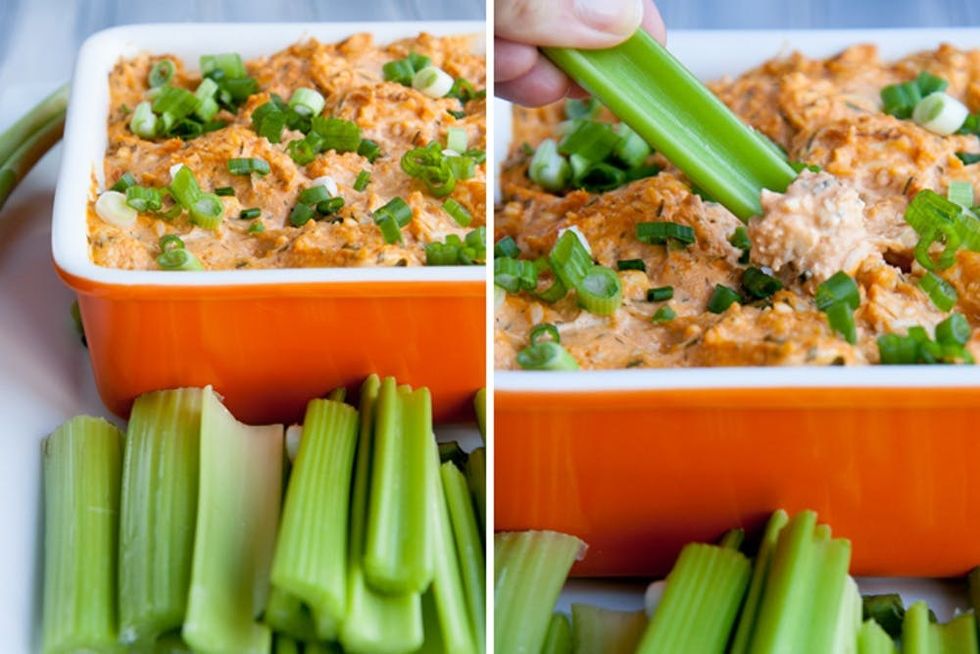 1. Buffalo Blue Cheese Chicken Dip: Shhhhh, don't tell anyone but this dip is actually pretty healthy. But with its big bold flavors and creamy cheese texture, no one will ever know. (via Back to Her Roots)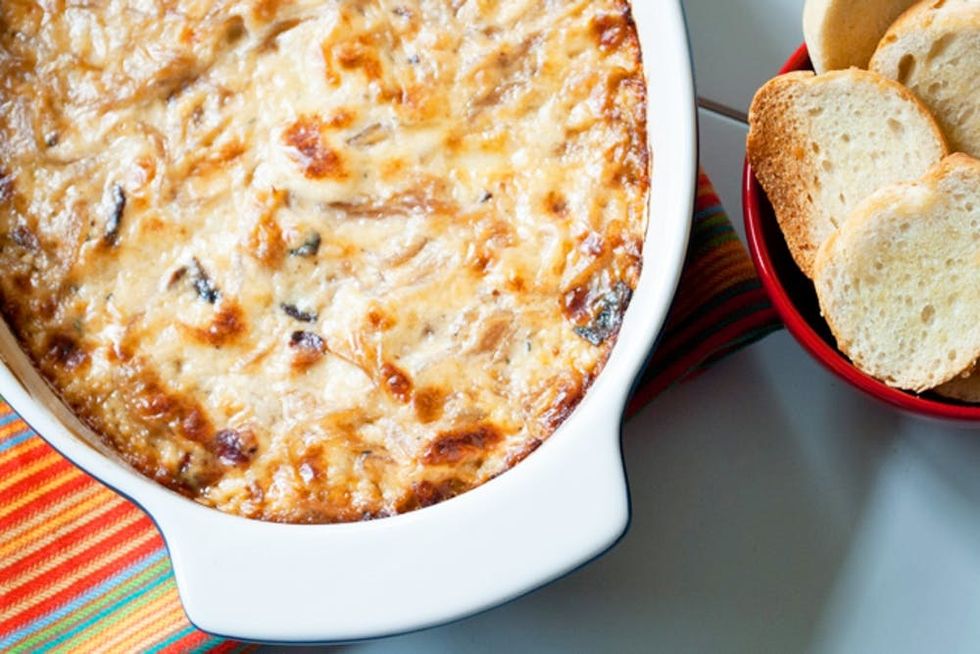 2. Hot Caramelized Onion Dip with Bacon and Gruyere Dip: How yummy would this be with a bag of apple chips or a freshly sliced Granny Smith Apple? (via Ryan Bakes)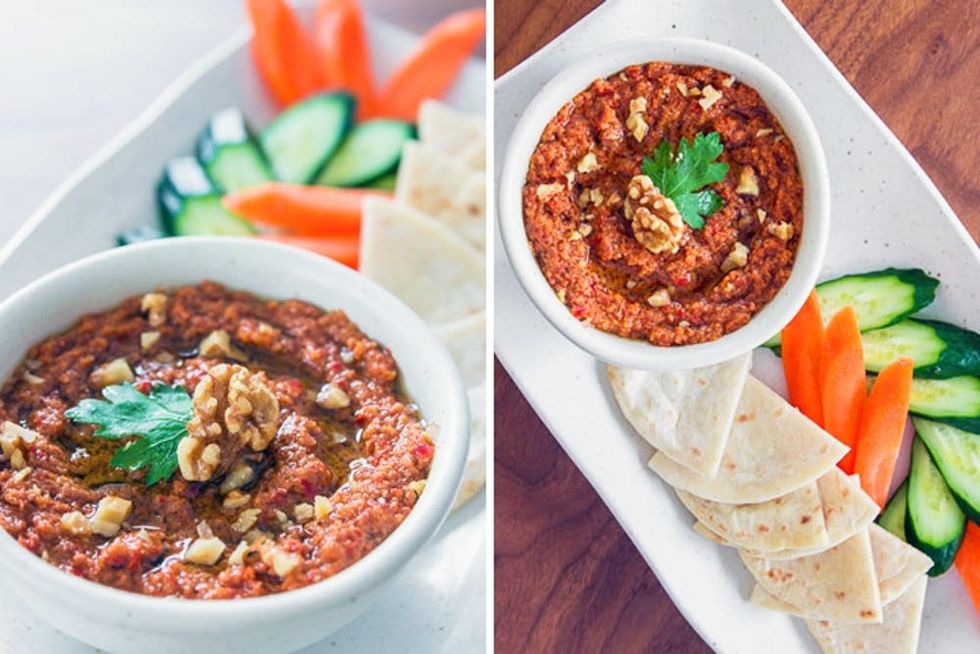 3. Muhammara Dip: Wanting to experiment with some new flavors? This dip version of a traditional Syrian dish should do the trick! (via No Recipes)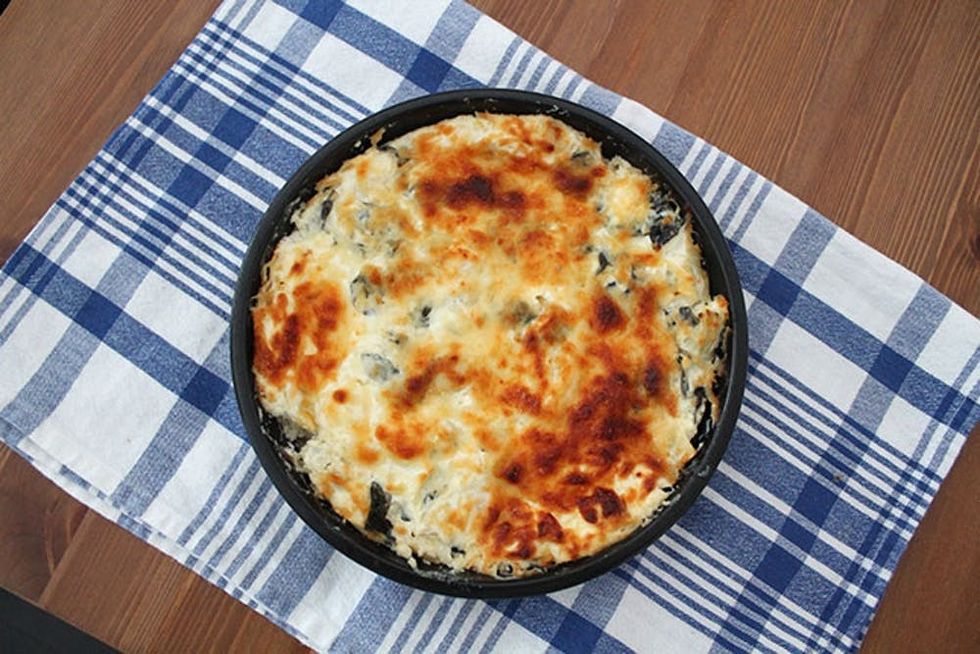 4. Skinny Spinach Artichoke Dip: Our lighter version of this classic will leave both your tummy and waistband happy. (via Brit + Co.)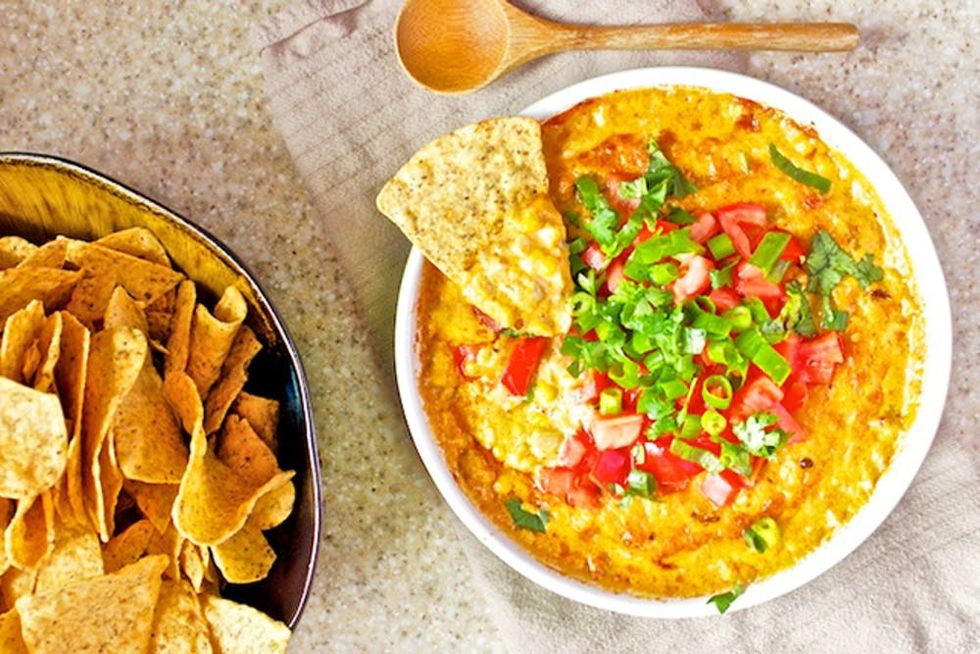 5. Cheesy Mexican Corn Dip: This dip is so yummy the chef promises you will want to eat the leftovers straight from the fridge. That just sounds dangerous! (via Kitchen Simplicity)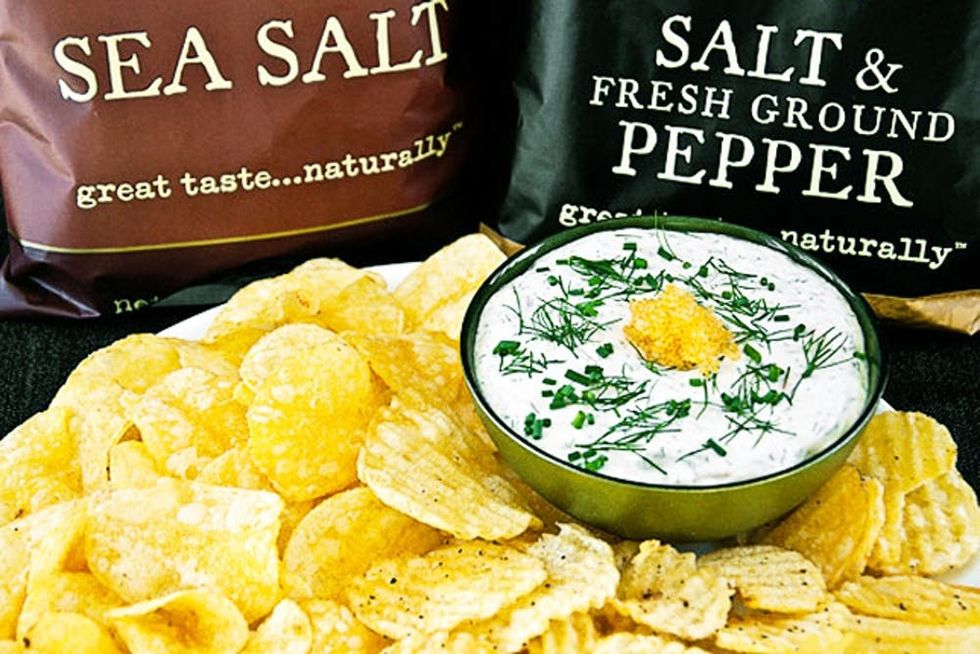 6. Smoked Salmon Dip: Smoked salmon and a caviar topping? Decadent and delicious. (via My Man's Belly)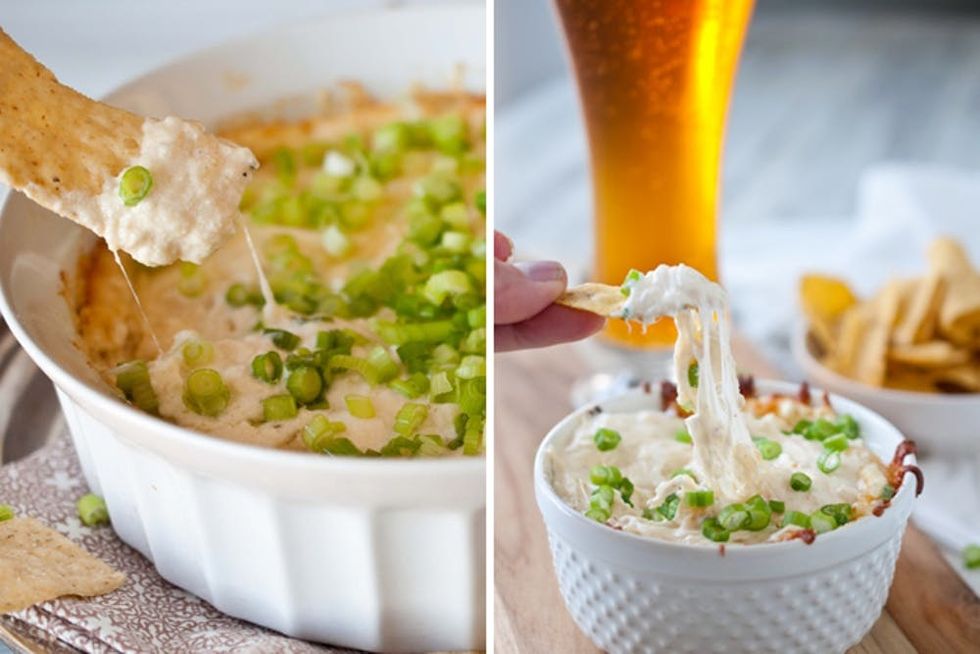 7. Roasted Garlic Parmesan Beer Cheese Dip: Every recipe on this craft beer blog looks delectable, but we are dying to trying this dip most of all! (via The Beeroness)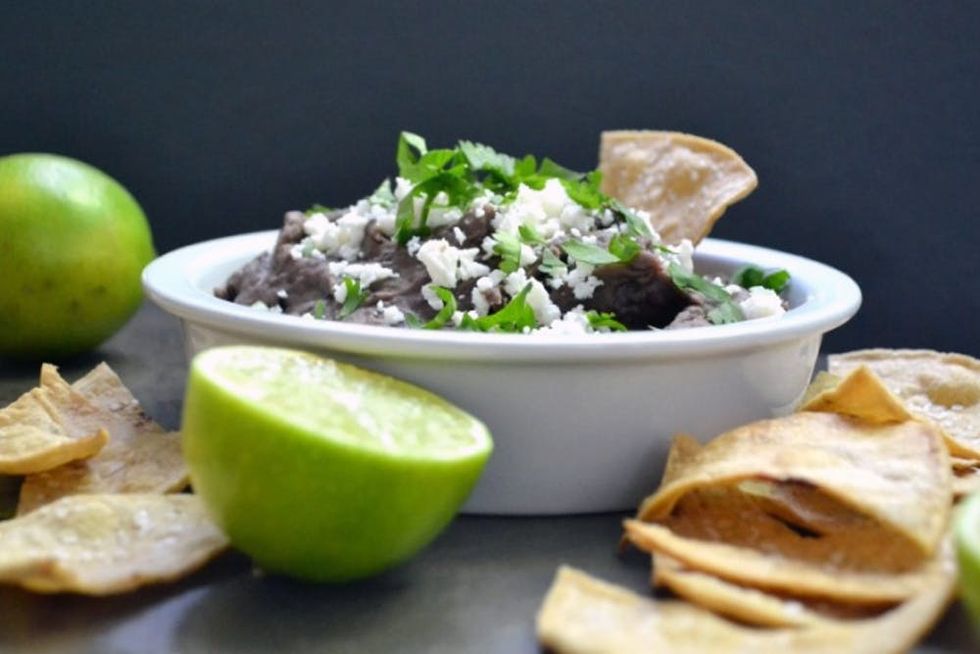 8. Smoky Black Bean Dip: Making this easy dip and serving with salty lime chips is a great way to satisfy vegetarians and meat-eaters alike. (via Foodie Heart)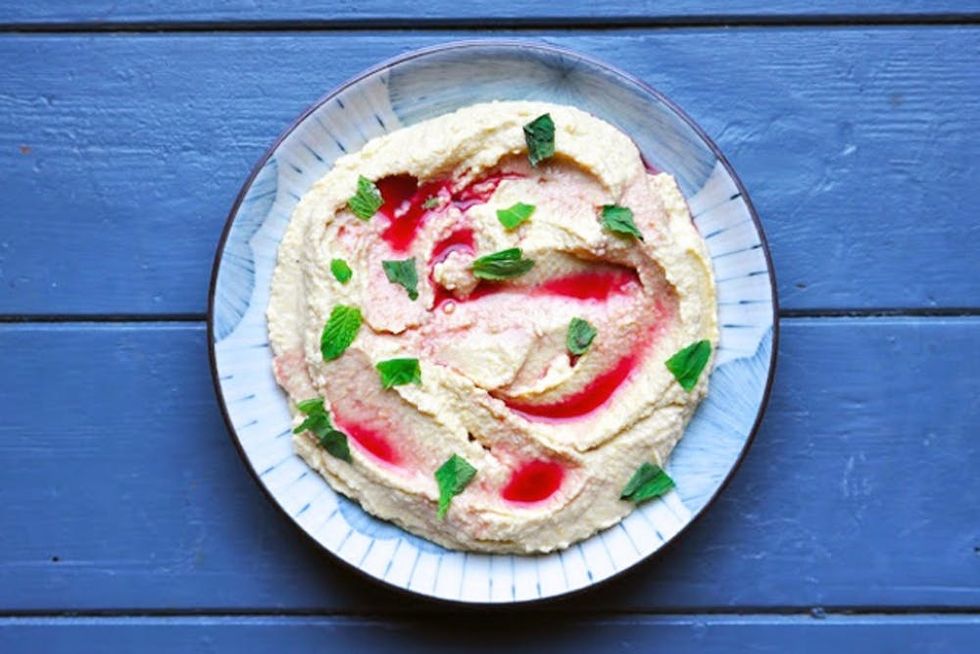 9. Chickpea Yogurt with Pomegranate & Mint Dip: This simple and healthy recipe is a delicious upgrade on traditional hummus. (via Two Blue Lemons)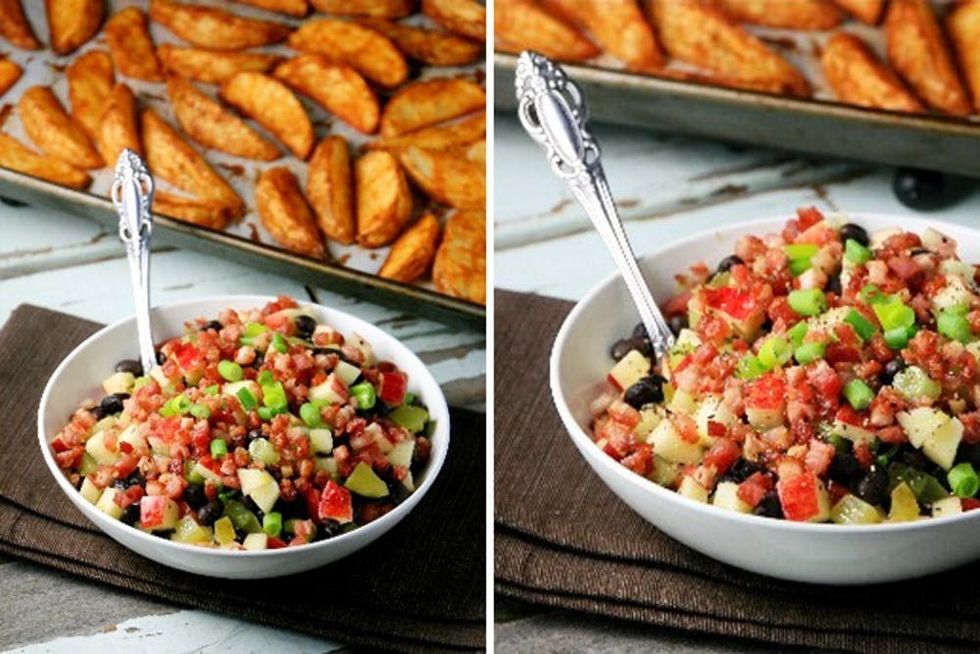 10. Apple Bacon Salsa Dip: Is there anything that doesn't taste better when you add bacon to it? (via Baltic Maid)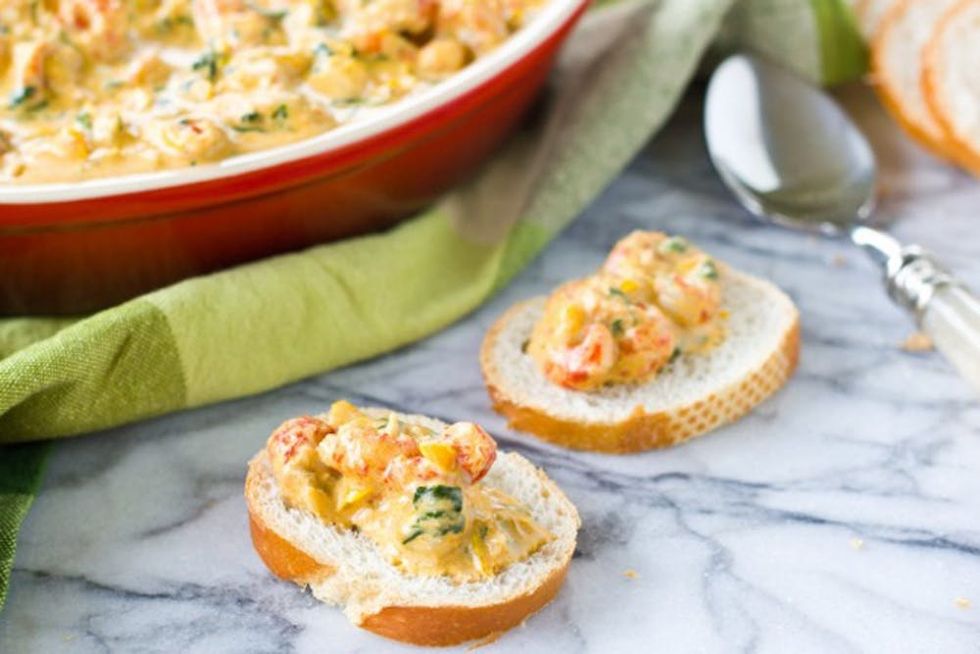 11. Spinach Crawfish Dip: Curious to try crawfish after watching Duck Dynasty? Us too! We plan on starting with this dip since it calls for frozen crawfish and not ones fresh from a swamp. (via A Zesty Bite)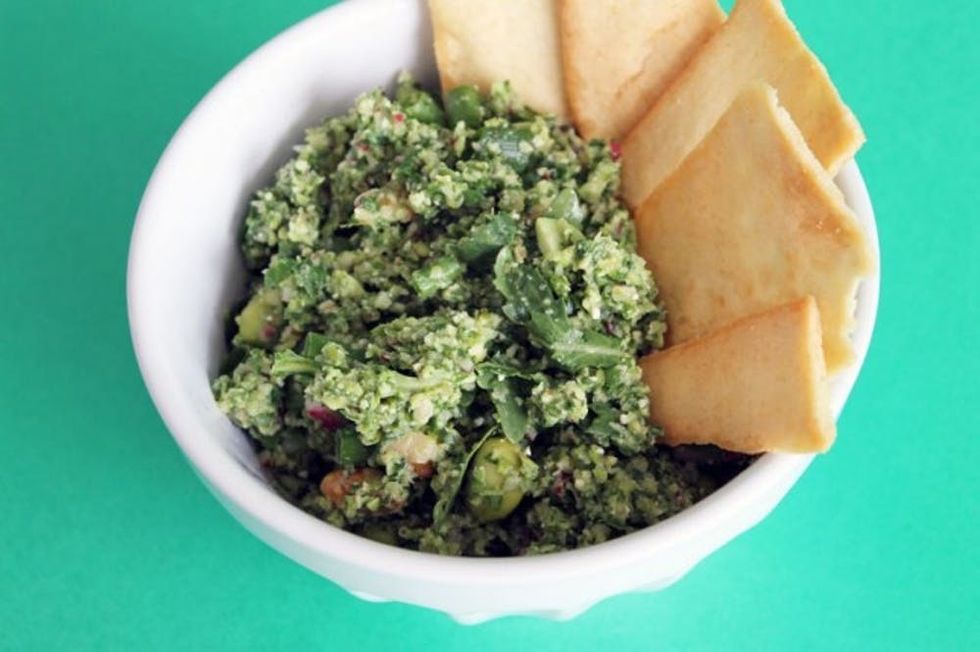 12. Arugula Tabouli Dip: This awesome dip is just one of the 5 dishes you can make from the same small set of salad ingredients. (via Brit + Co.)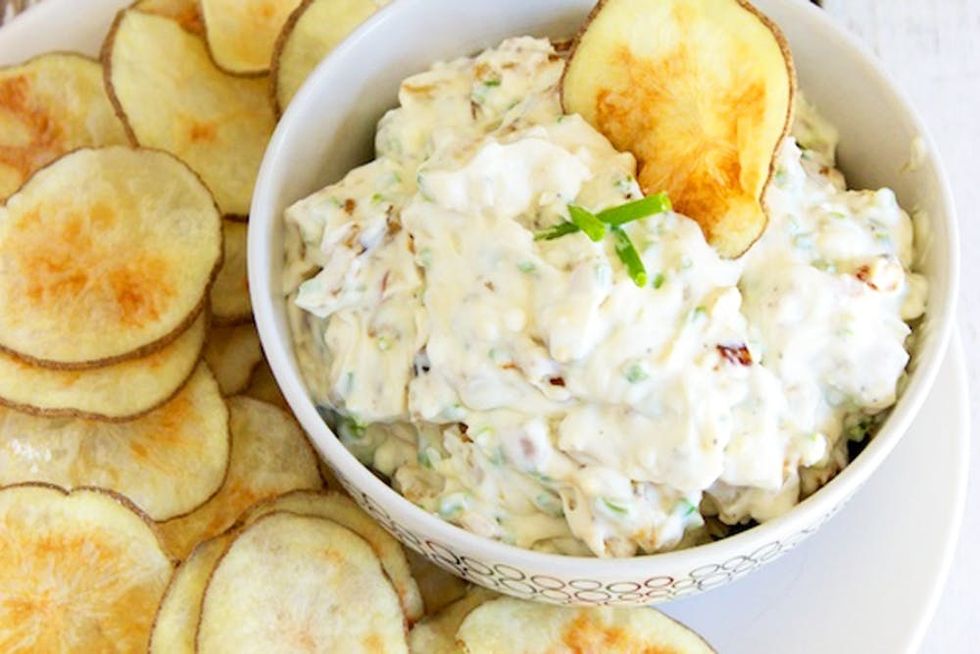 13. Caramelized Onion & Goat Cheese Dip: Introducing your new go-to onion dip recipe! And it's even mayo free, which is a rare find as far as dips go. (via Kitchen Simplicity)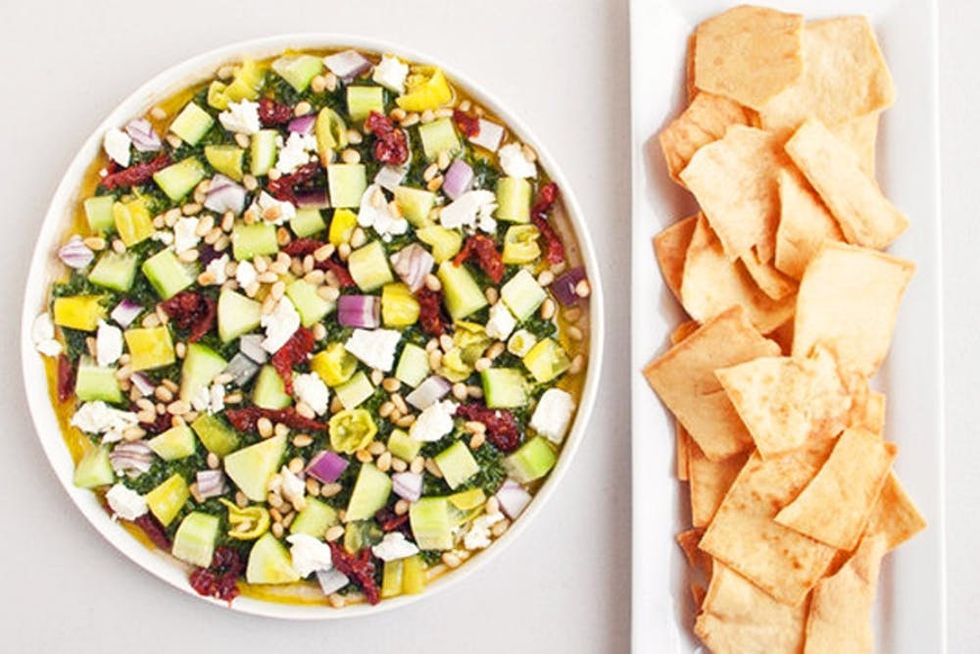 14. Mediterranean Layered Dip: Think classic 7 layered dip, but made in Greece instead of Mexico. It has pesto and hummus as the star ingredients and lots of yummy veggies. (via Yum Sugar)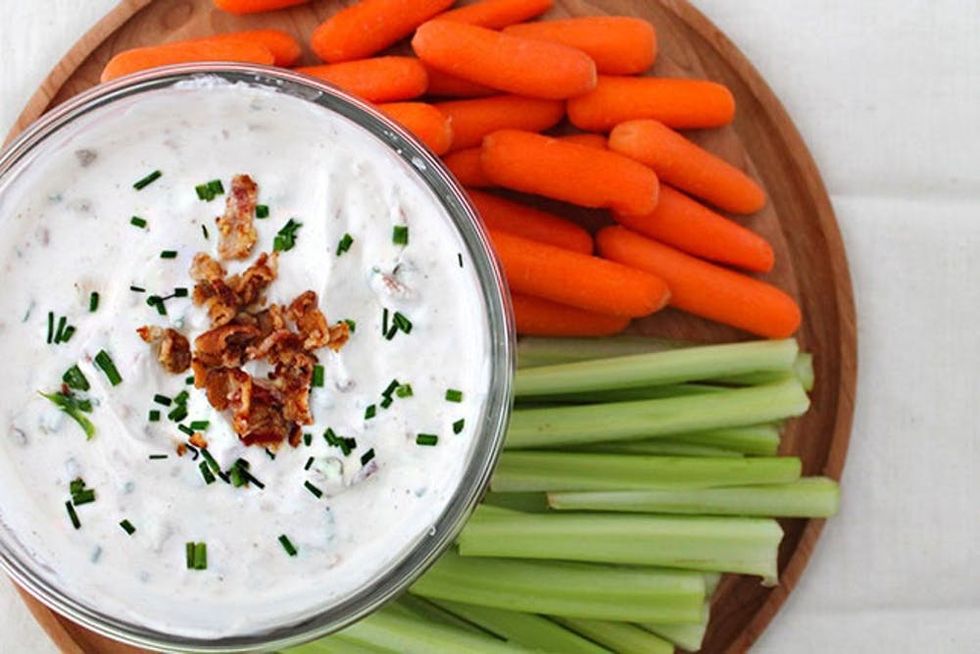 15. Bacon Chive Dip: There's a secret healthy hack in this recipe that makes the dip taste a lot more fattening than it really is! (via Brit + Co.)
Which of these dips will you make for Memorial Day? Are you do anything fun to celebrate it with friends or family? Talk to us in the comments below!