Found: The Most Comfortable Pants You Can Wear to Work
Aug 14, 2014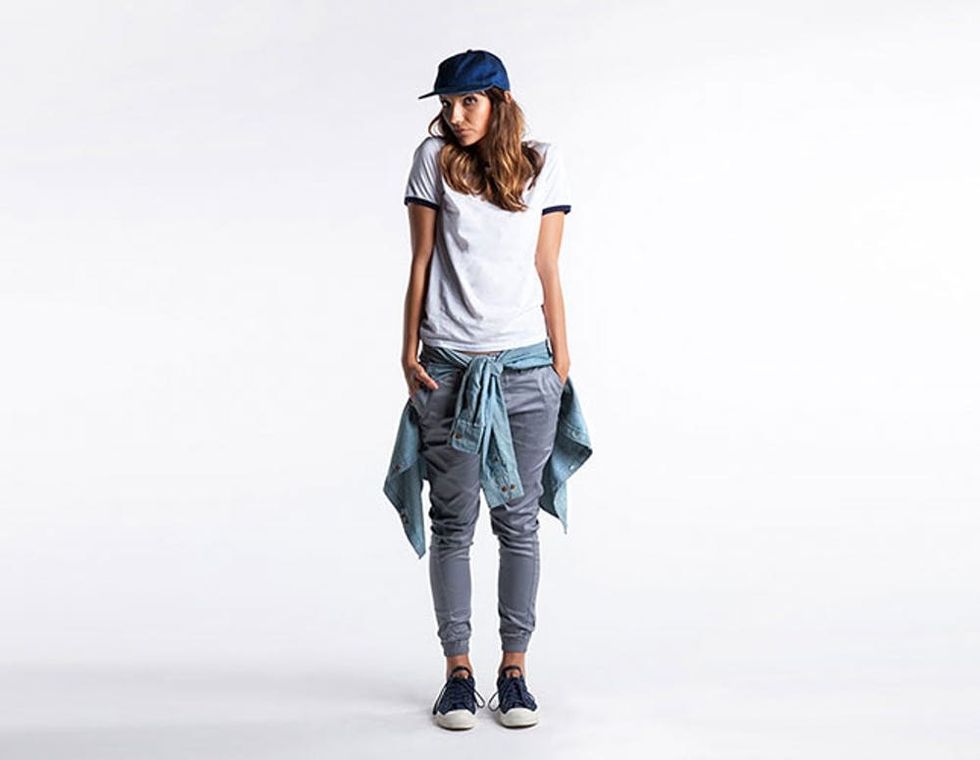 There are some lazy girl trends you vibe with right away. Sweatshirts for instance, are now as much of a no-brainer layer over a white collared shirt and a pleated skirt as they are over a tank on the way to the gym. And since Cara Delevingne is rarely seen without a cap on when she's off duty, neither are we. But jogger pants — the tapered jersey trouser with banded ankles — that's a style we've always had a hard time showing love.
---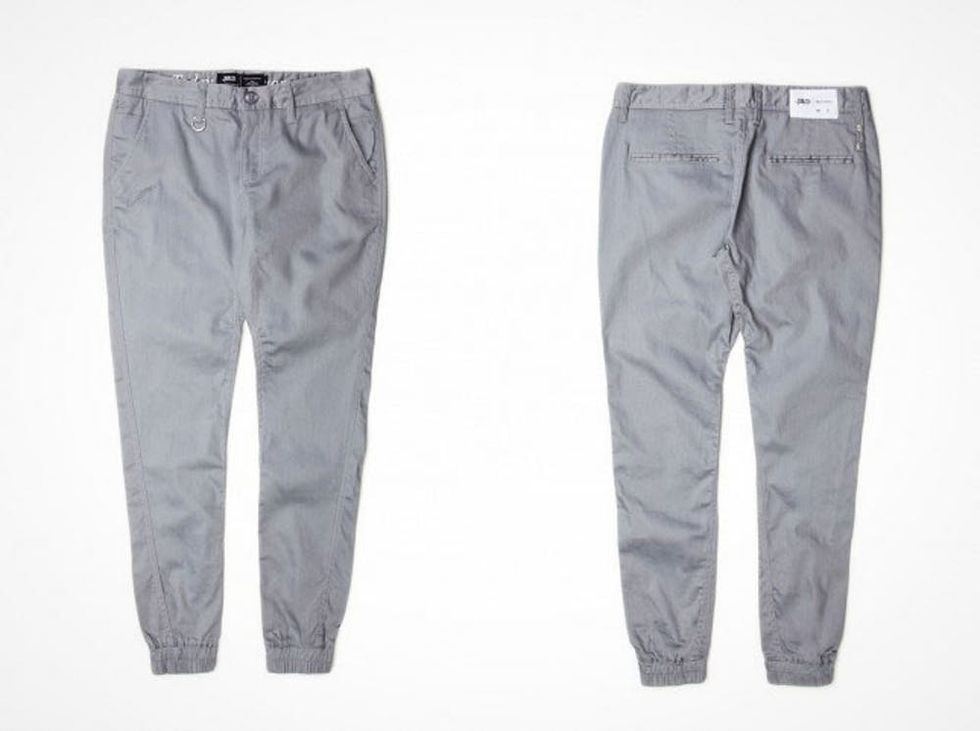 It's not that we're totally anti-jogger. We just know the struggle to find the perfect casual chic balance with the slouchy bottoms is real. So that's why we were seriously intrigued when California brand Publish released a line of women's joggers with a tailored twist. And as it turns out, we weren't the only ones.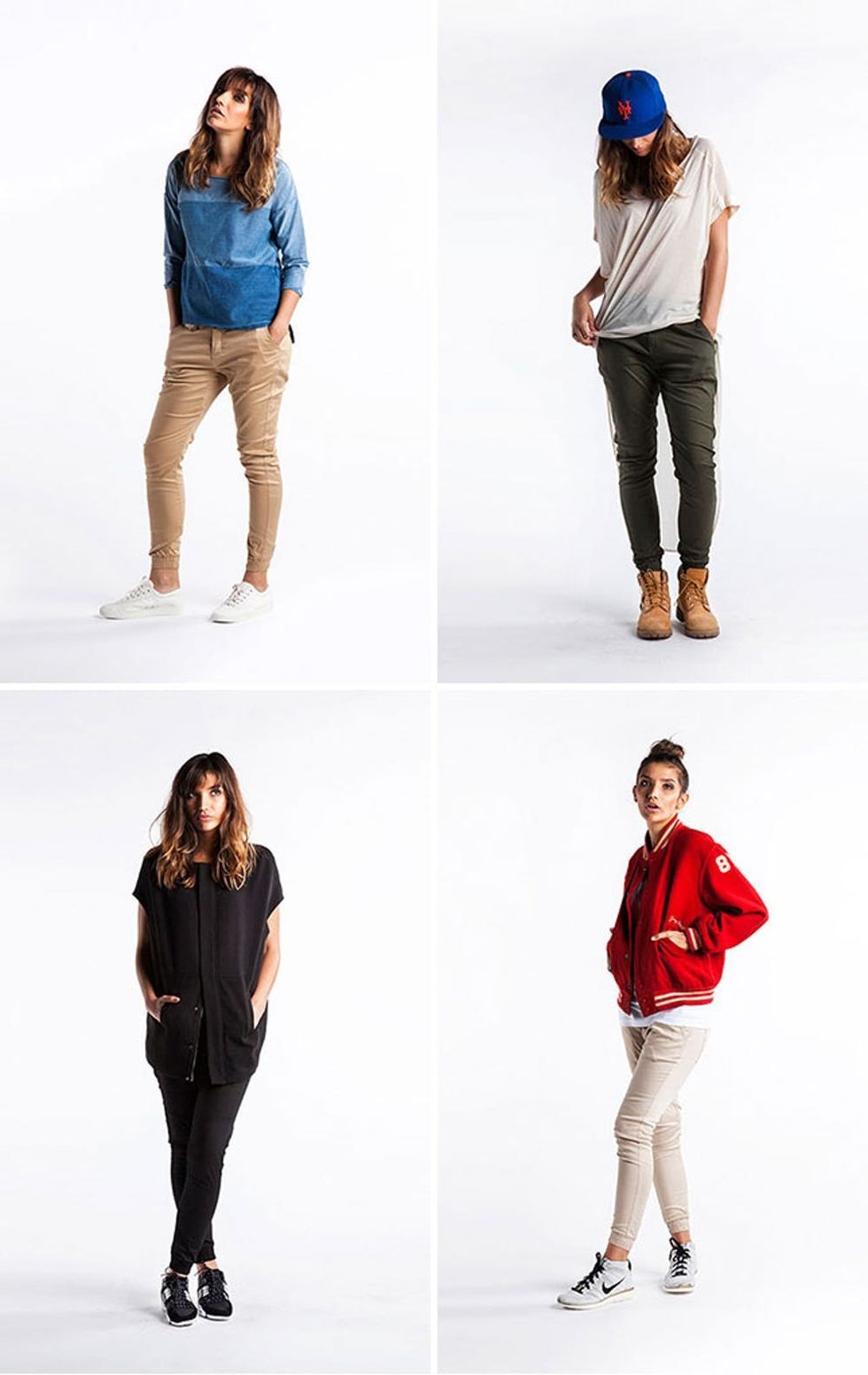 Almost every size of the Publish-made joggers are currently sold out (bookmark the site and cross your fingers for a speedy restock!), proving that there is room in women's closets for presentable-looking pants that camouflage the cozy. Both styles, the Hanna with its exaggerated side seam and the Lexie with stitching at the knee, retain the signature tapered silhouette but ride low at the hip to create a fit more akin to boyfriend jeans versus your boyfriend's baggy sweats. The menswear-inspired design means these joggers retain their relaxed vibe without looking sloppy, a trait that could convert even the most ardent jogger haters. Don't front — we caught you double-checking if your size was available in maroon.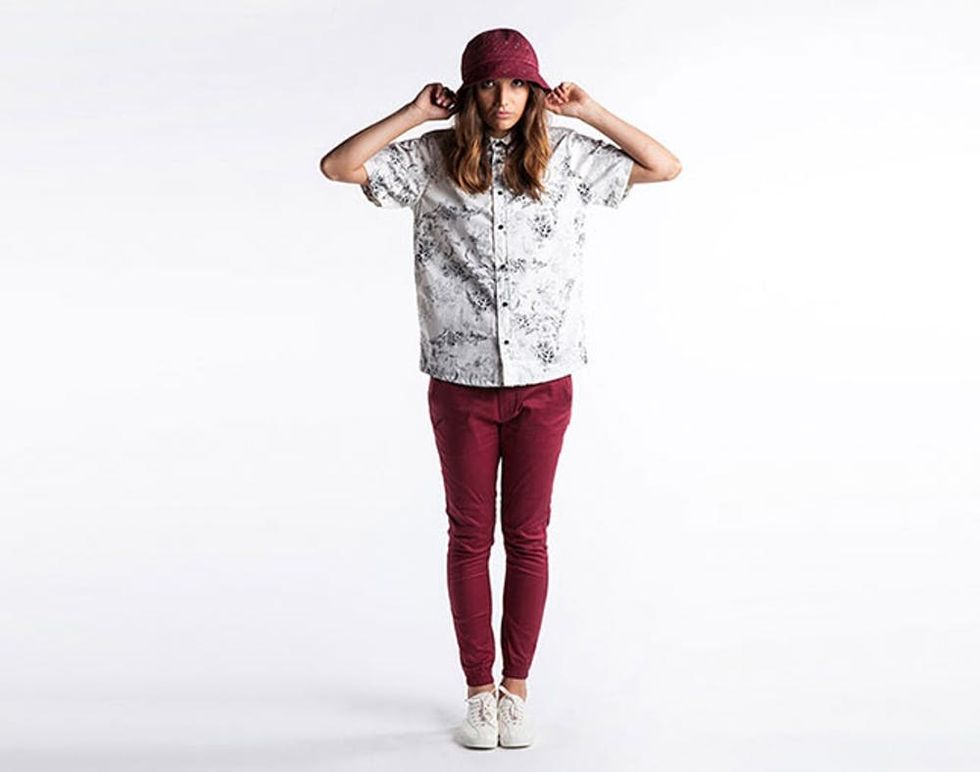 Plus, the lookbook makes embracing the sporty style look all kinds of cool. Consider a pair with a cropped chambray top and stark white sneaks your new weekend uniform, or don with a drapy tee and ankle boots for post-work mingling, gallery openings or even a weeknight gathering with the girls. Such versatility from pants other than jeans is pretty hard to come by. So if you weren't able to snag a pair of Publishes, the search for truly wearable joggers continues.
What's your take on jogger pants? Would you (do you) rock the relaxed style on the regular or are you only thinking about testing the waters? Have these styles changed your attitude toward these tapered sweats? Tell us if you'd wear 'em in the comments below.
Fashion