The Cheesecake Factory's Famous Brown Bread Is Coming to a Grocery Store Near You
Jan 23, 2018
It was just last summer that our favorite chain restaurant, The Cheesecake Factory, blessed us with at-home boxed baking mixes, giving us the gift of their iconic cheesecakes in the comfort of our own kitchens. Then, they won our hearts again when they gave away 10,000 free slices of cheesecake last month to celebrate the season of giving. Aww! But the chain has just upped the ante, because now you can enjoy their famous brown bread at home, and we have all the details right here.
---
Sure, their signature menu item is definitely their world famous (and ever-changing) selection of cheesecakes, but it simply wouldn't be fair to start a meal without a piece (or loaf!) of their crispy, fluffy brown bread. But now you can DIY the treat anytime you want a little bit of carb-y goodness with your home-cooked meals — and this might be the best news ever.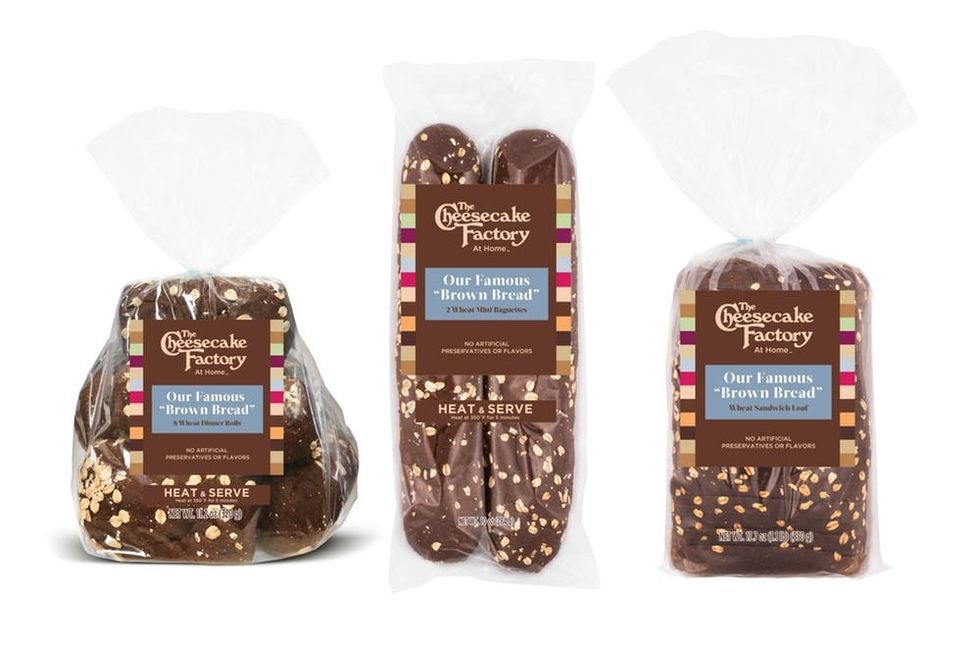 The brand is releasing three varieties of its signature bread mixes, including Mini Baguettes, Dinner Rolls and Sandwich Bread, to satisfy all your carb cravings. And with a baking time of only five minutes in the oven, there's truly nothing stopping you from enjoying all the brown bread your heart desires.
According to Food & Wine, the products will be available soon in grocery stores nationwide and online. So keep your eyes peeled in the baking aisle at your local supermarket pronto.
What's your favorite part of eating at The Cheesecake Factory? Share with us @BritandCo.
(Photos via The Cheesecake Factory)
Arielle Tschinkel
Arielle Tschinkel is a pop culture junkie who went to NYU because the Olsen twins went to NYU (really). She is a freelance writer whose work has also been featured on HelloGiggles, Refinery29, SheKnows, Bustle, Hollywood.com, and many others; and she's living her dream one Britney Spears GIF at a time. Follow her on Twitter @mrstschinkel or visit her website at arielletschinkel.com.
Food News
If you lack a certain way with words, then perhaps you can rely on showing how you feel this holiday season with an artful greeting card you can make at home! Brit dropped by our crafting studio where we teamed with Camp by Walmart to create a choose-your-own-adventure holiday card tutorial. In the interactive video, it's up to you to decide what type of card you want to make — sentimental, or stylish? Three-dimensional, or keep it simple? After you've selected your design vibe, Brit helps you assemble it all together so your last-min card is ready to send. Get ready to pick up a few new DIY tricks when you watch the video now!
Holidays